"Baseball or Bows" Gender reveal party
Hello my Dears!
As you already know I often write about the most popular themes for Gender Reveal Parties. In this article, I want to talk about a party where both parents are the spotlight. Usually the "belle of the ball" is the future mommy, and the newly-made father is not particularly involved in all details. "Baseball or Bows" Gender reveal party is a family holiday with elements of sports, because most men love sports.

Holiday atmosphere or Love for yourself.
The holiday is shrouded in the atmosphere of competition and sports fun. The main feature of the party evening will be baseball and everything related with it. The main colors will always be pink and blue. Although this is your party, you can always break all the rules and change everything as you wish. Remember that this holiday is arranged only for you and your loved ones, so arrange everything as you like. Do not go on a leash of other people's desires and do not try to please someone. Oh! It's lyric. Recently, my close friend arranged Gender reveal party and listened to all the advices and tried to please everyone, in the end, the party liked almost everyone except herself.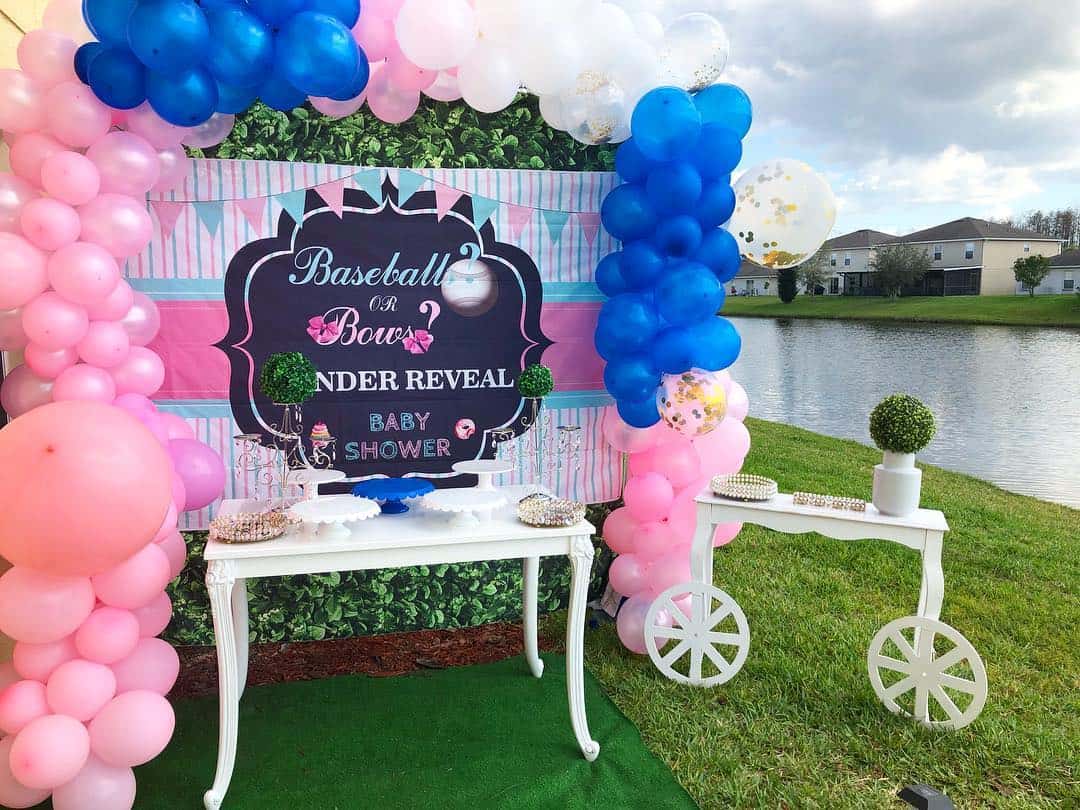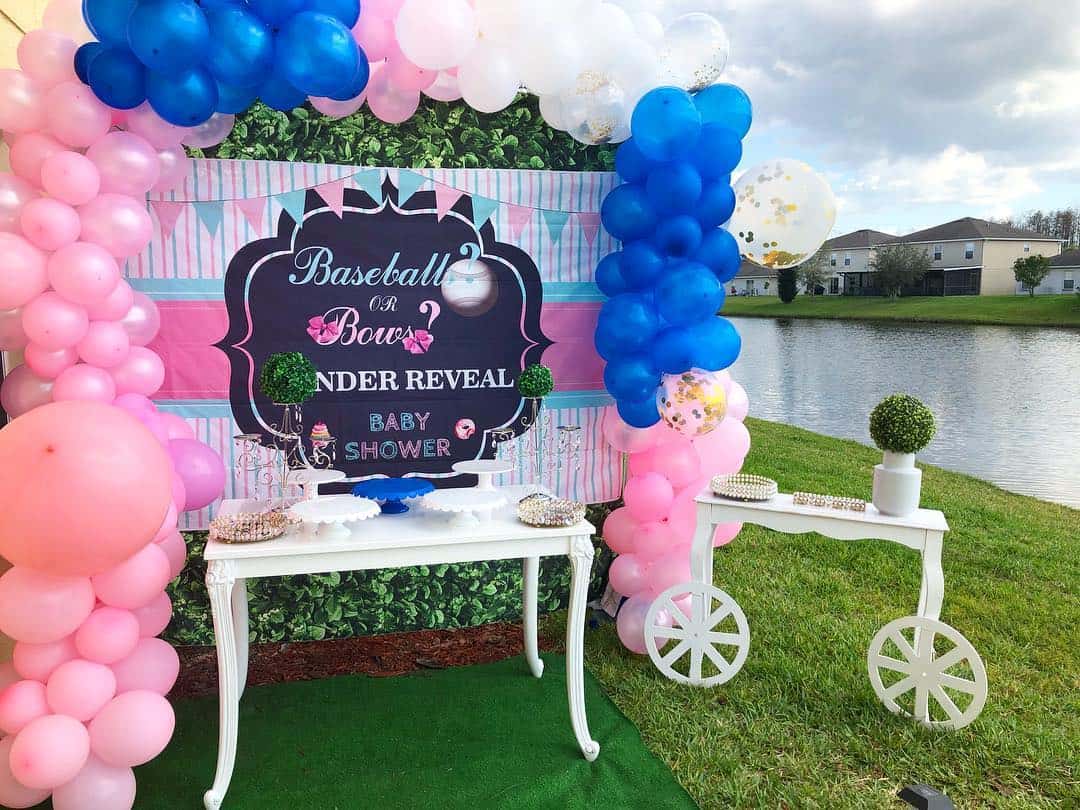 Main style and details.
Sports style party can be withstand with the help of themed clothing for future parents. Do not forget about the grandmother, it is also possible to dress up her. Baseball uniform will looks great,  and that will be easy to divide guests with to the teams "for the girl" or "for the boy."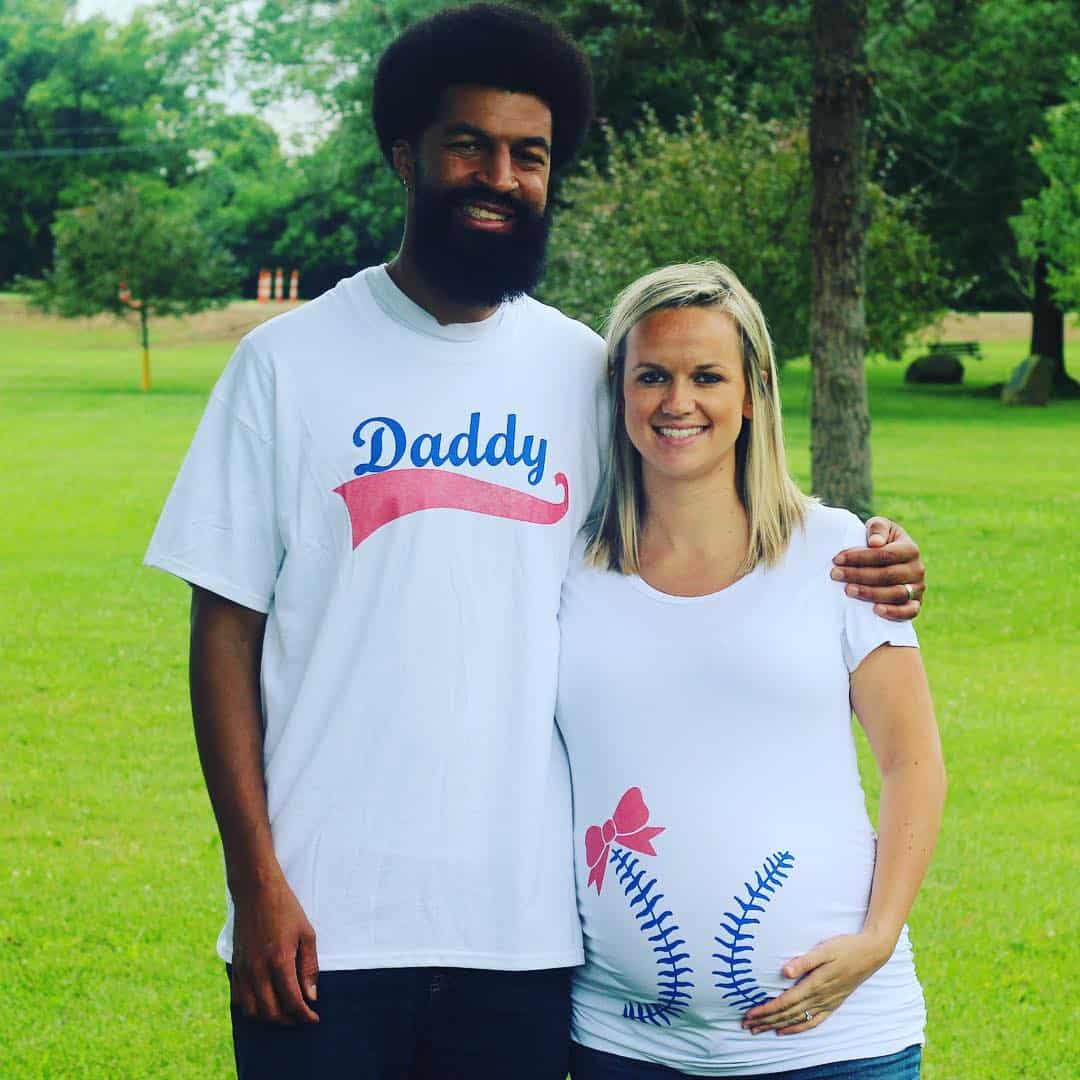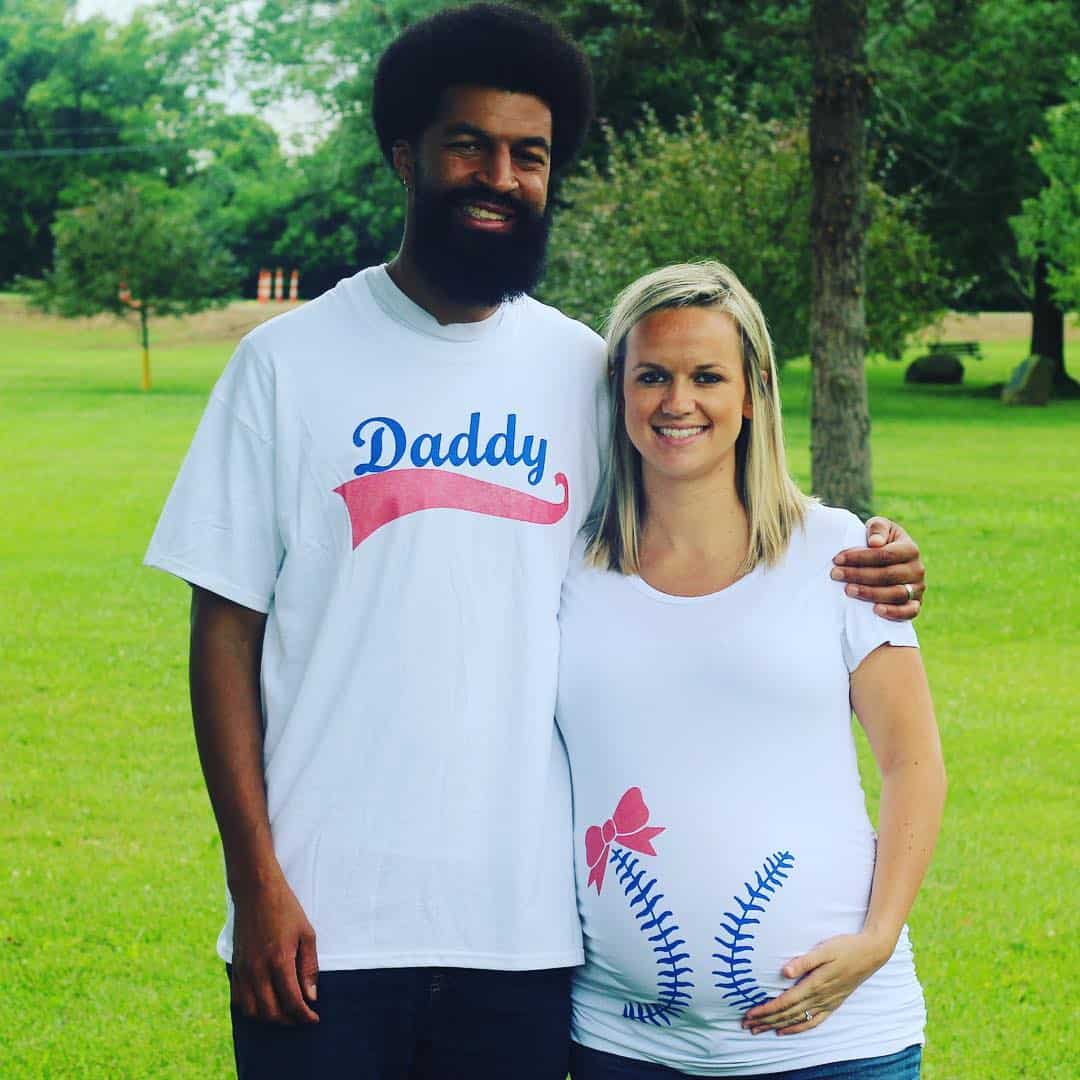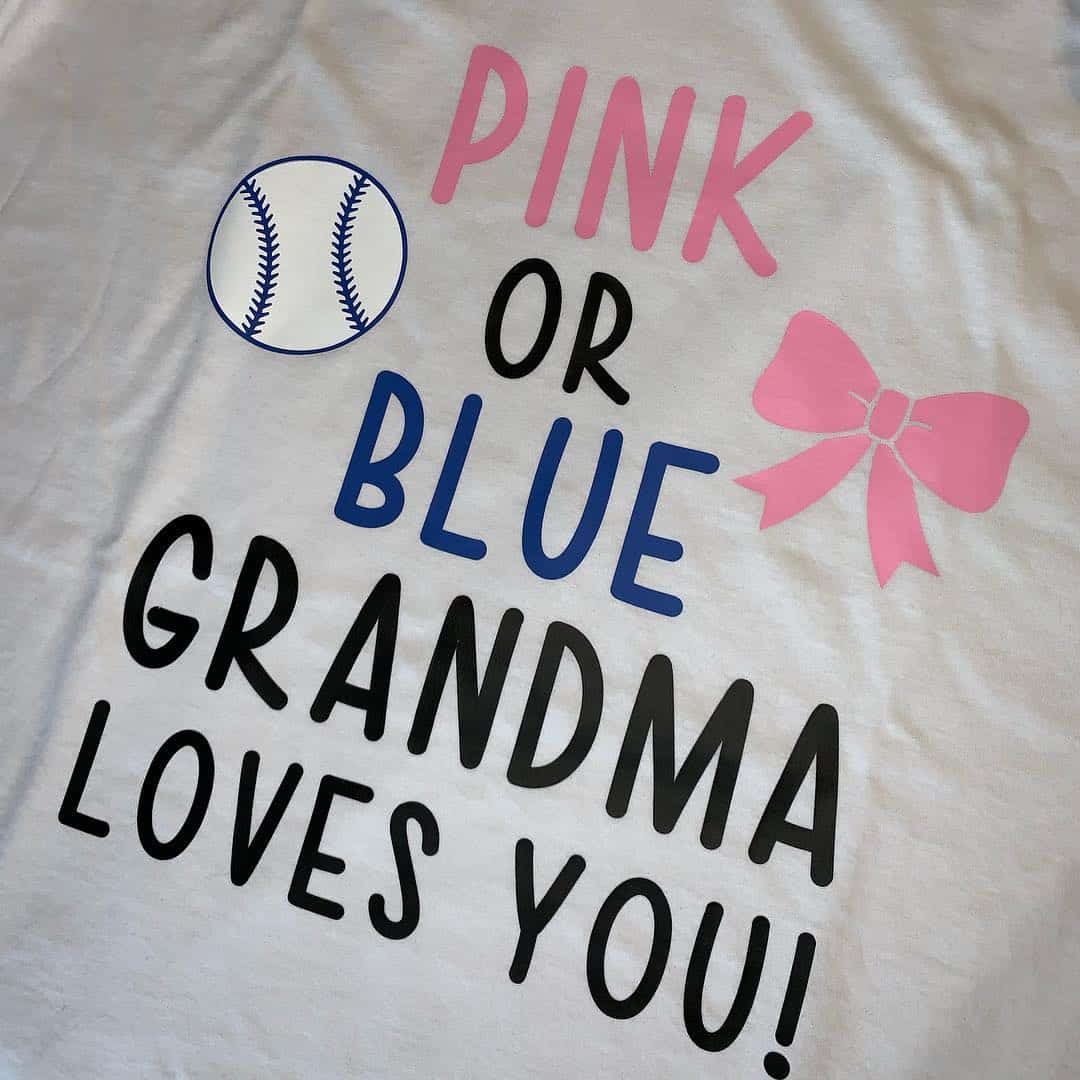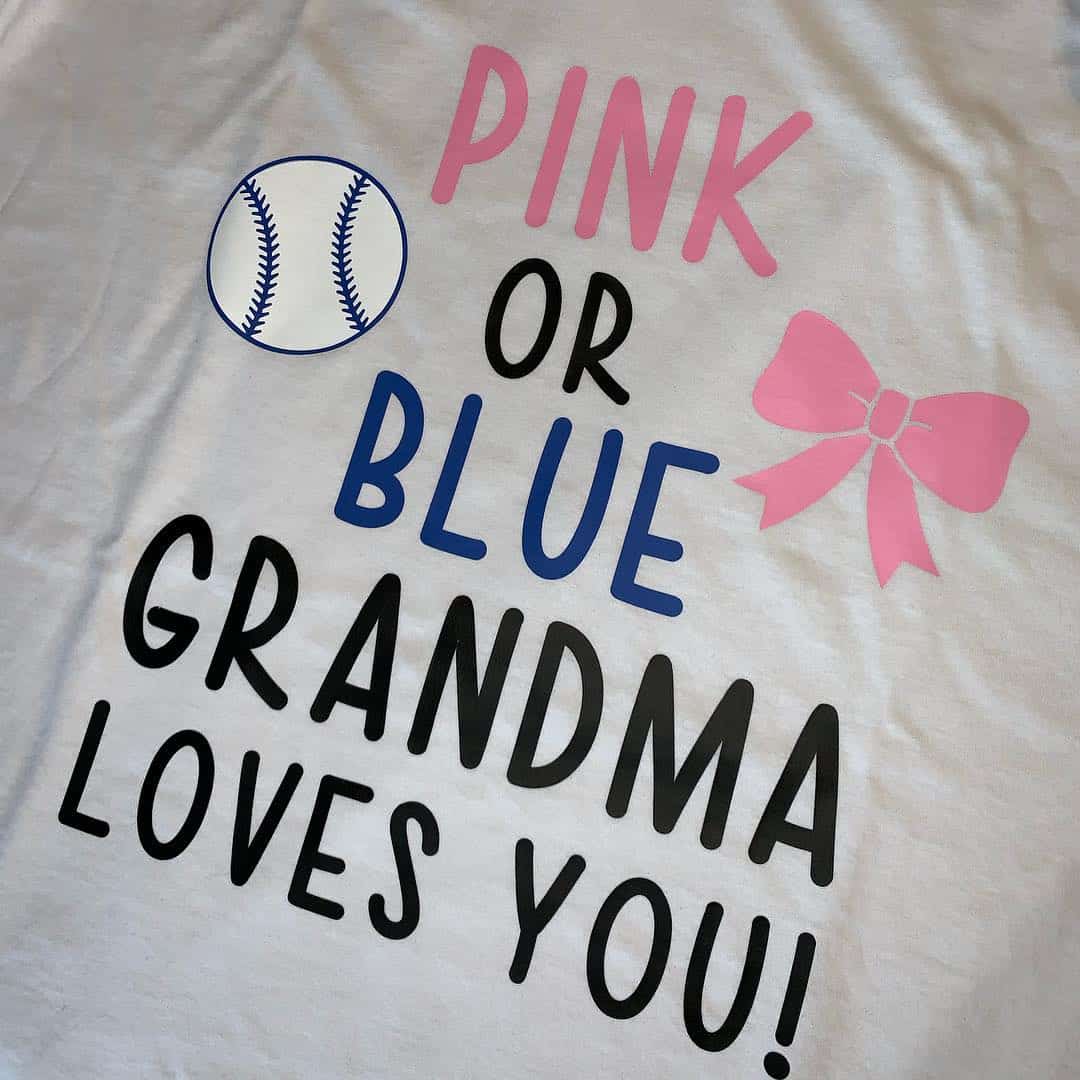 If you do something with love, do not forget about the cute little things. All the point is in the details. Here's an example of a very nice manicure in the style of "Baseball or bows".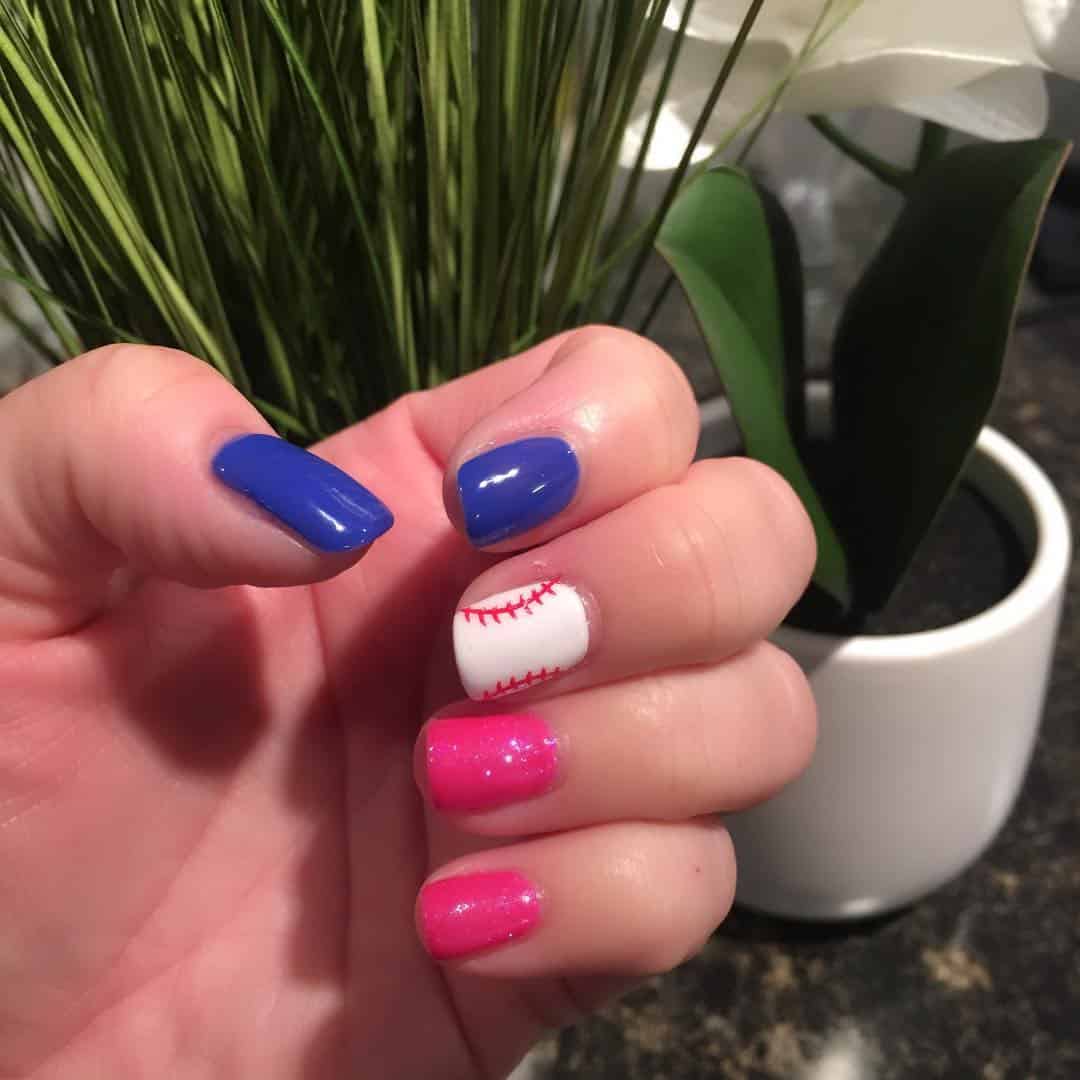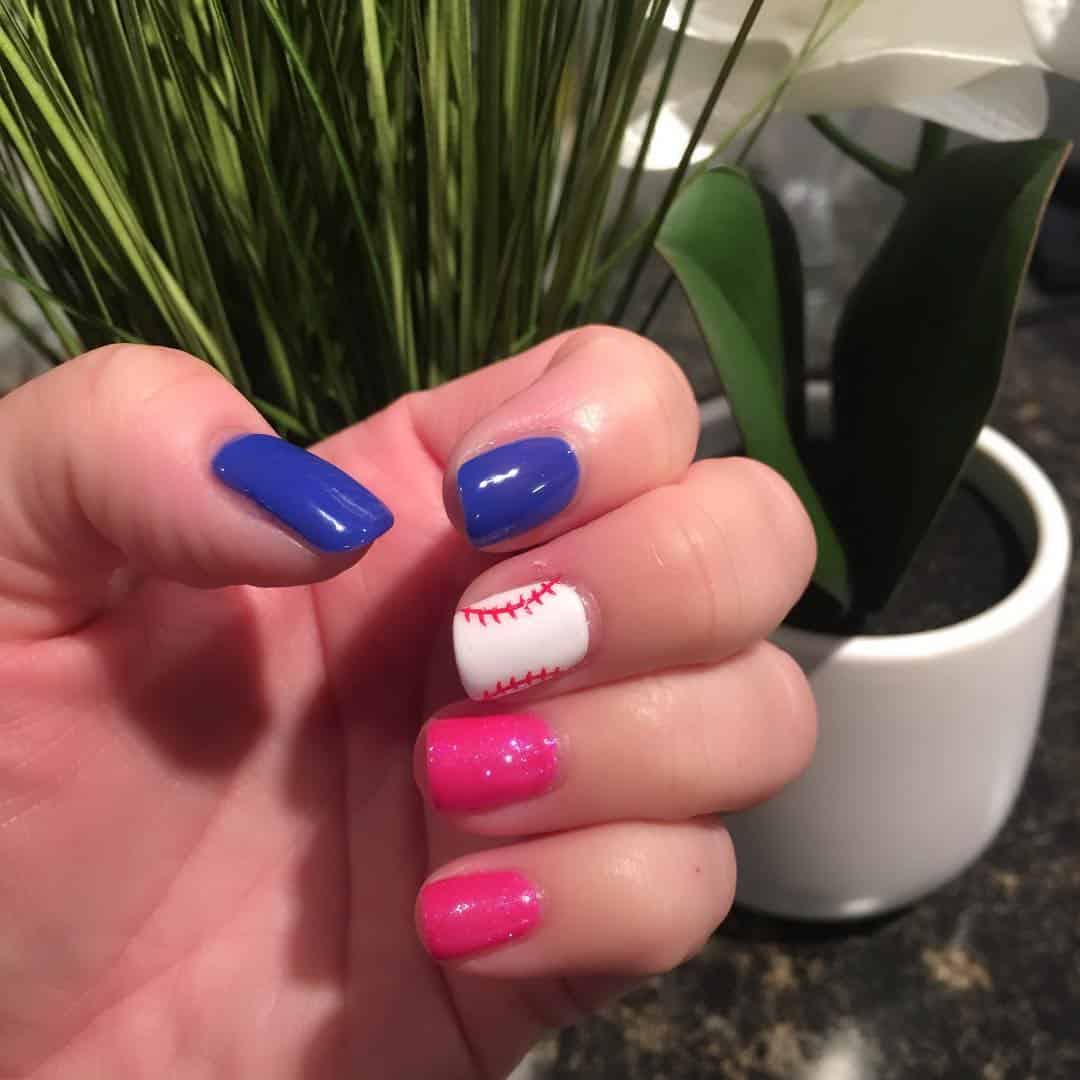 By the way, along with the book of wishes, you can still put a baseball ball, so guests can left their autographs on it.  It's funny and on fleek.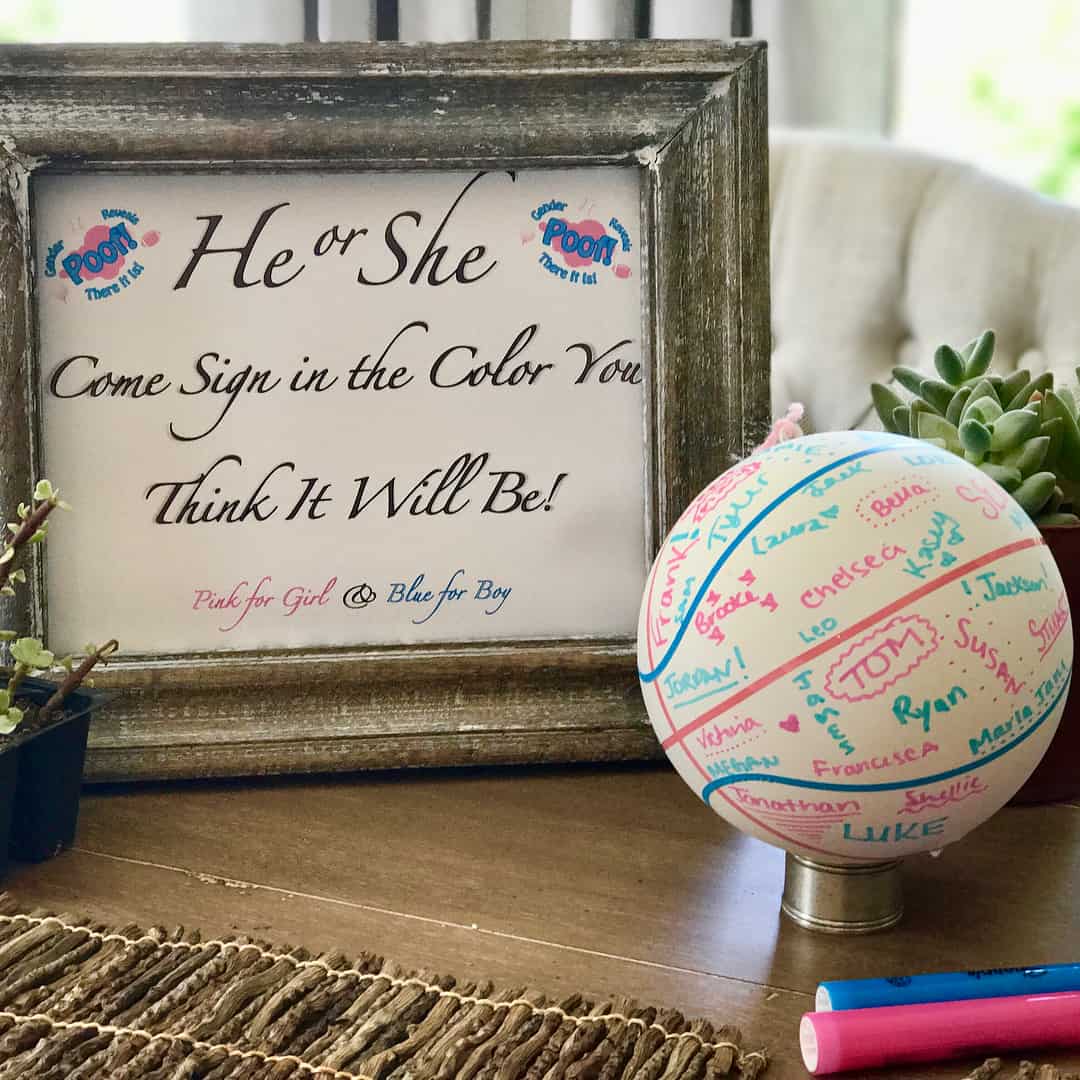 Here is a small example of festive candy bar decoration. A couple of examples of the cake.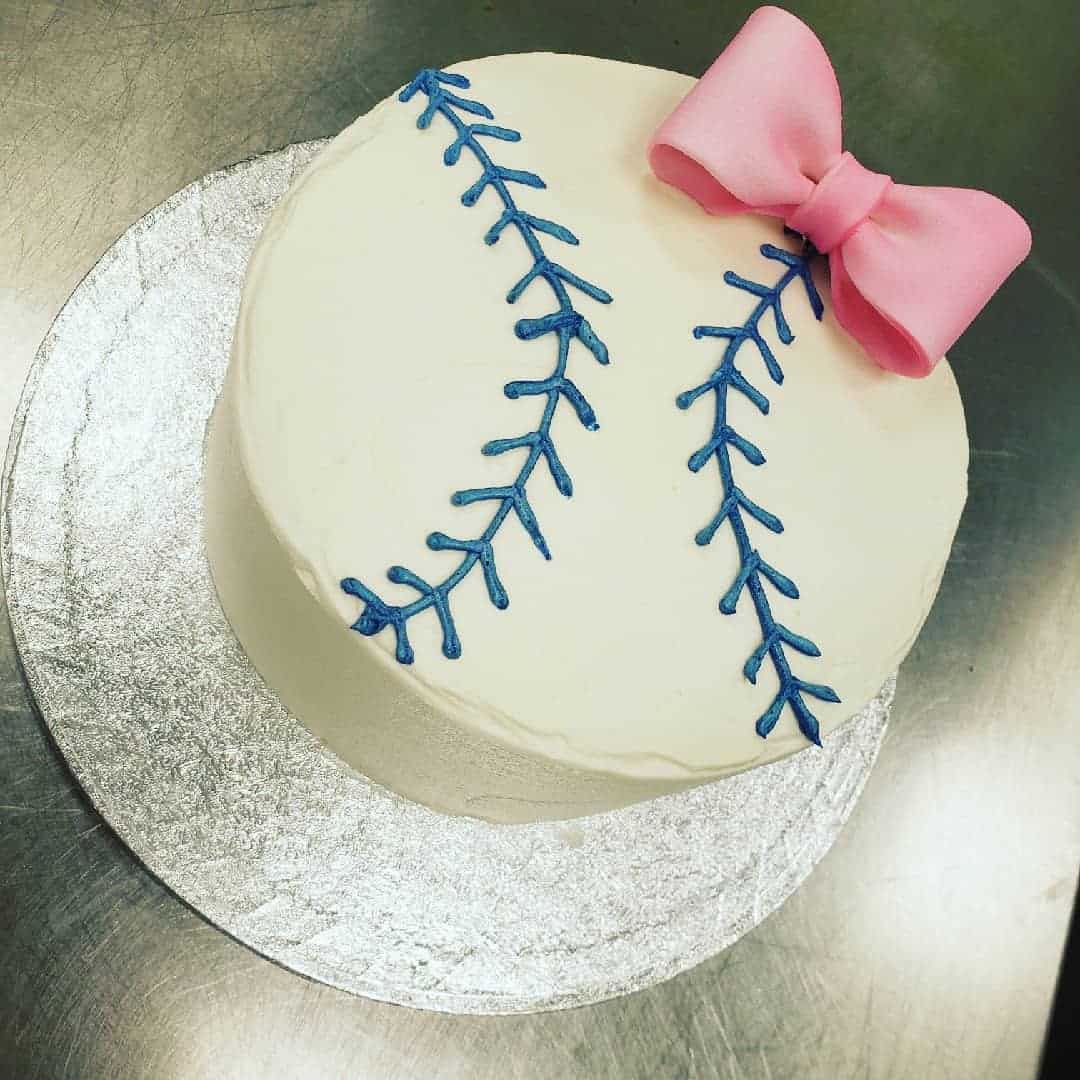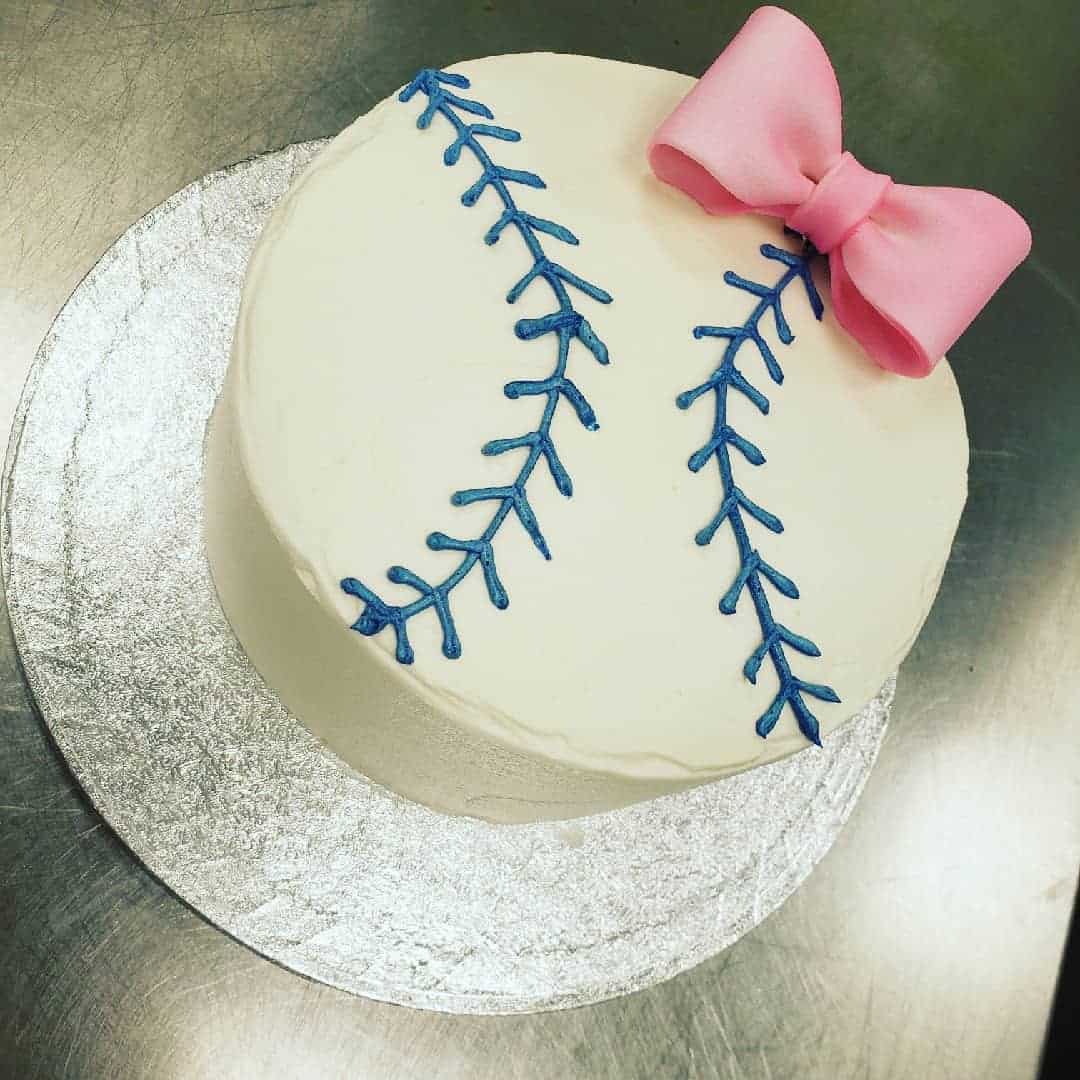 Do not forget about invitations, cause this is the first thing which your guests will see about the party, and of course it is the very first impression.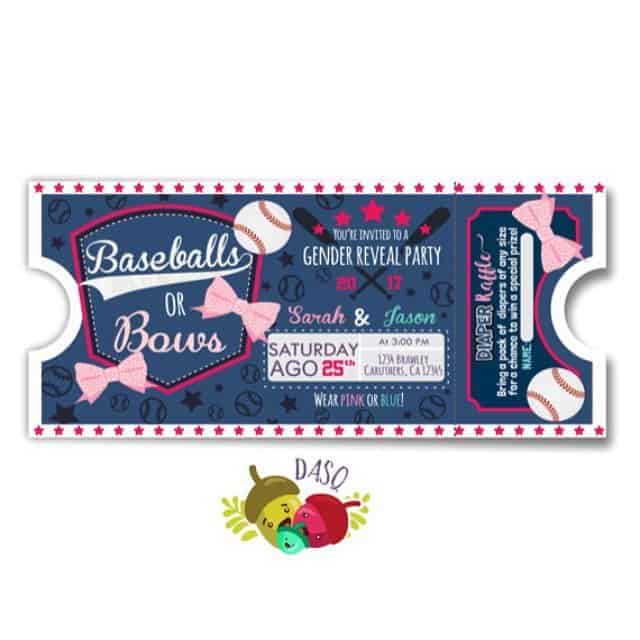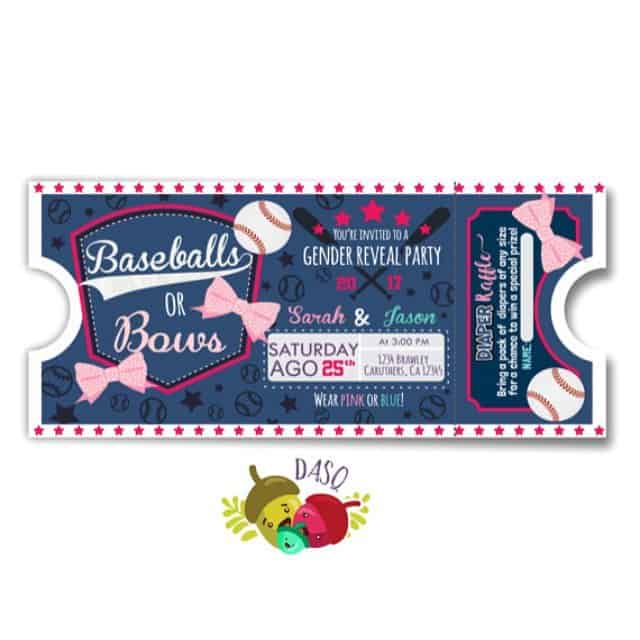 Find 10 differences
In addition to the cake, there is a great way to learn the sex of the baby and it… "drum roll" …  baseball game. You just need to buy a special fake baseball filled with colored powder. The ball will break in flight as soon as it hit by the bat, and powder spectacular scatter in the air. Magni photos and videos are guaranteed.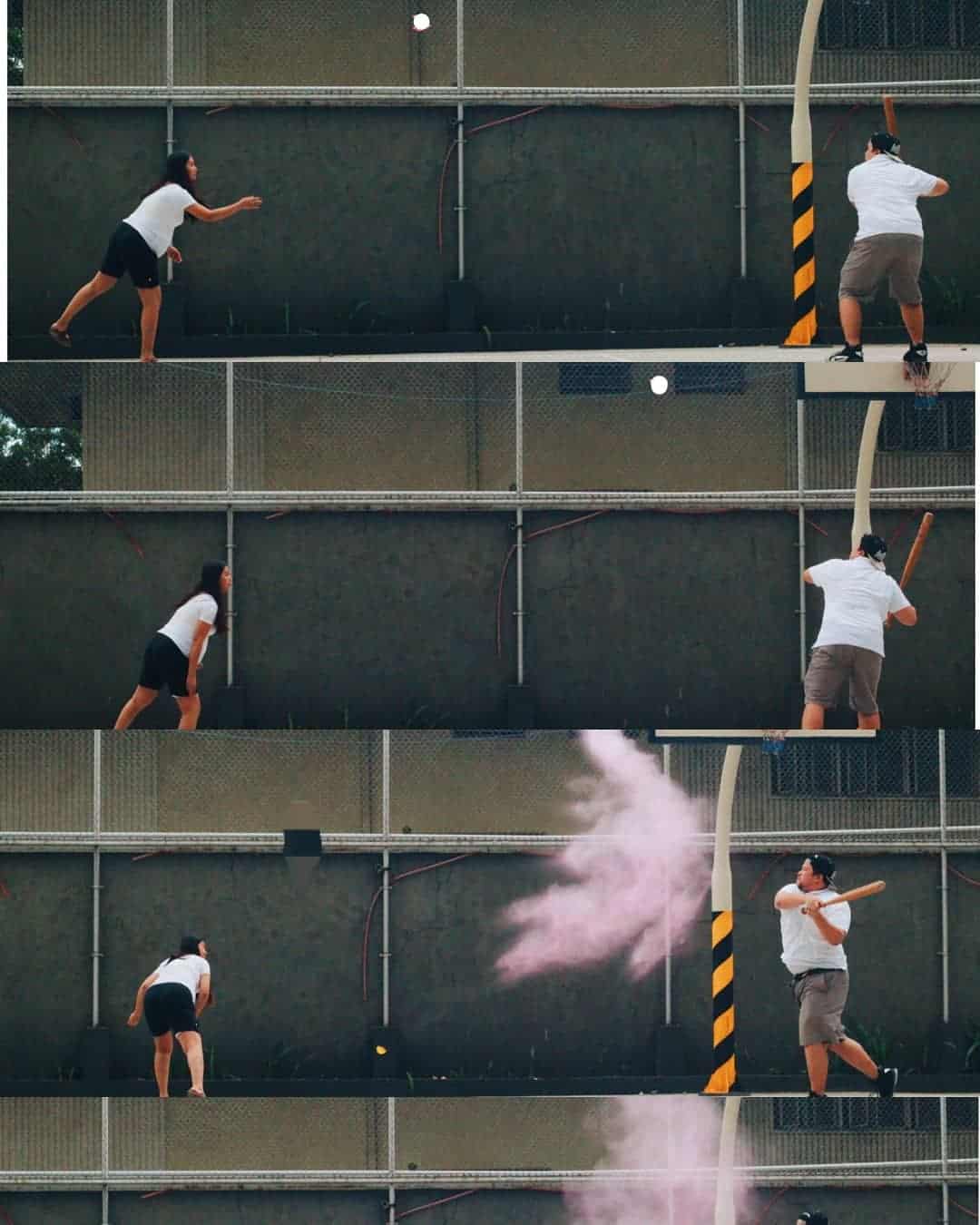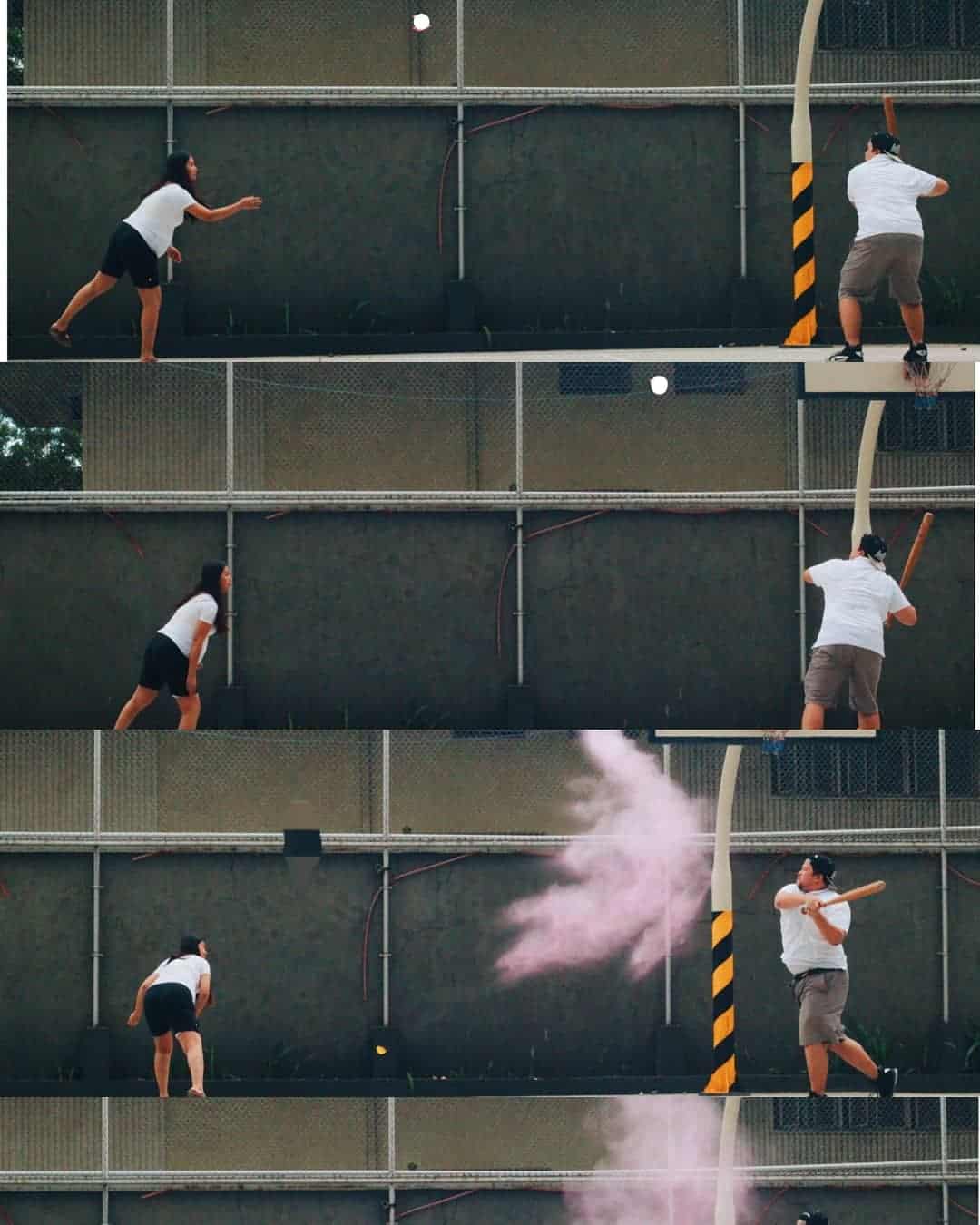 Everybody wants to make their holiday unique, not like everyone else.There are million pictures on the Internet of the same cakes and t-shirts and other attributes. But be sure that the holiday will be perfect, because of you. People does make memorable family events!  You, your friends and your future baby are the unique content of your family celebration. Love each other and be happy.
P.S. Do not forget about you guests and a gifts for them. Here's a sweet example for "Baseball or Bows" Gender reveal party =)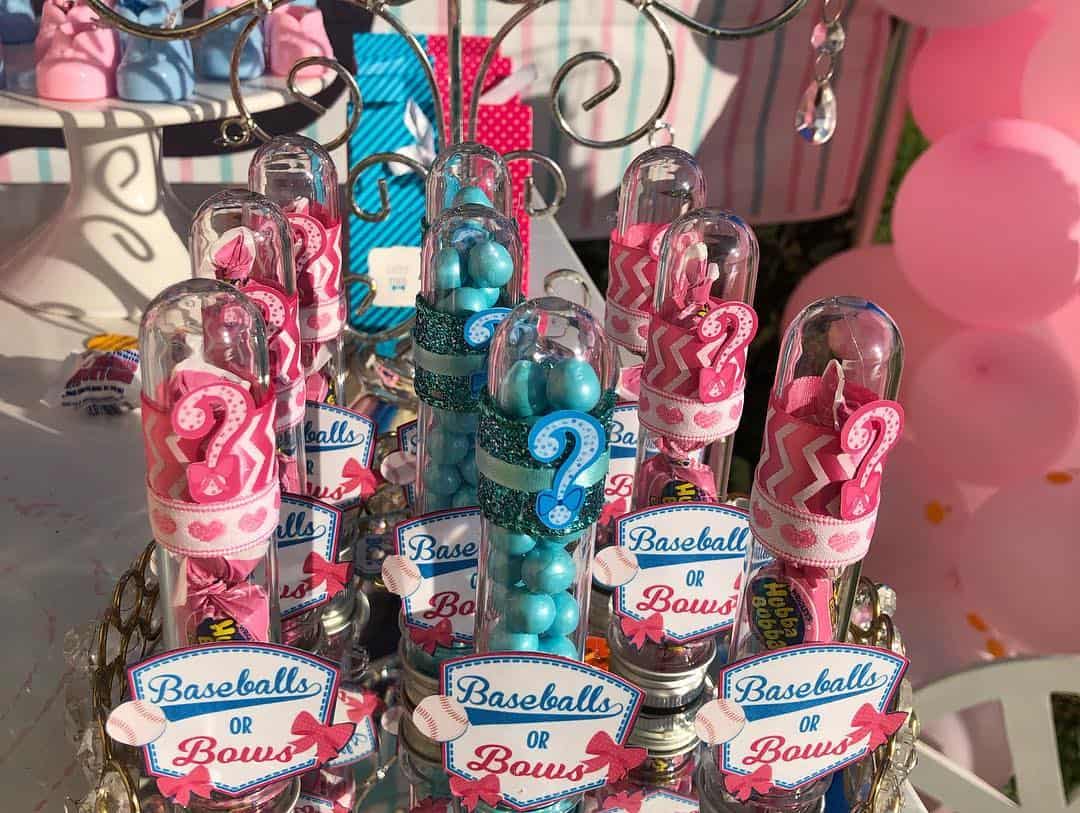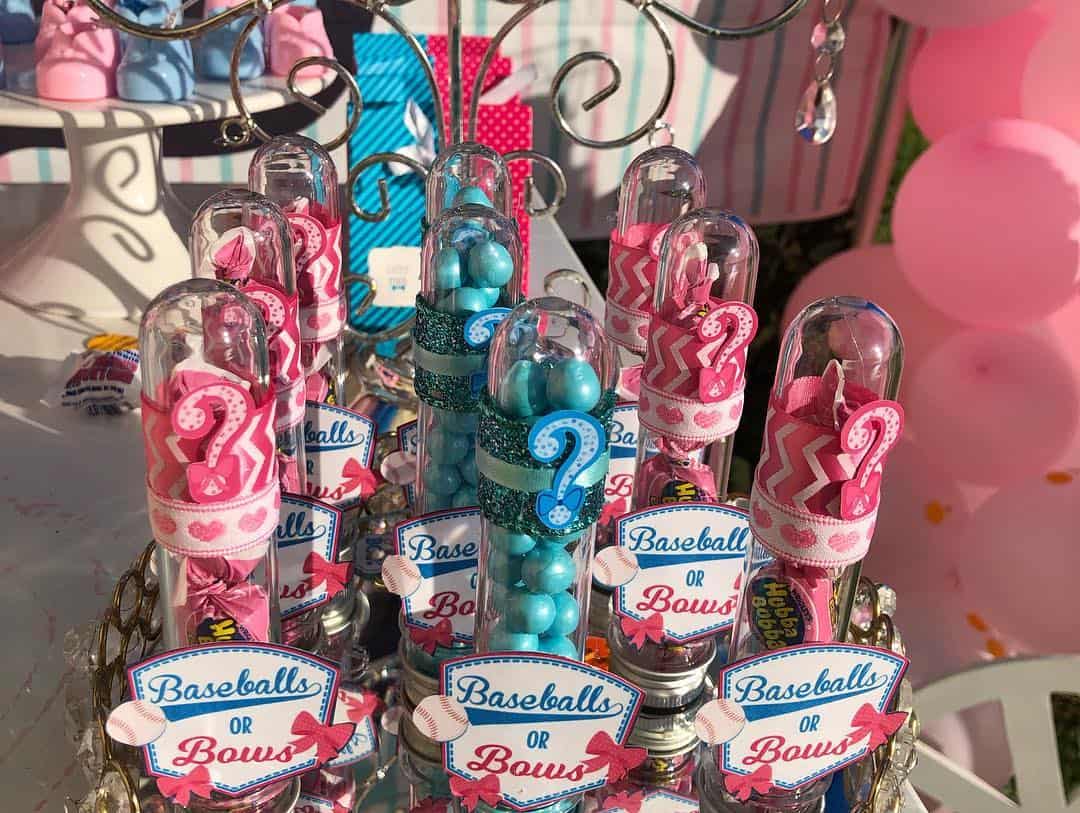 Love, Yuliya
There are few interesting articles about Gender Reveal Party:
Gender reveal party food ideas 
10 Best themes for gender reveal party
How to plan gender reveal party?
Gender reveal party nails ideas
Gender reveal party cake ideas
What to wear to a gender reveal party?
Great presents for gender reveal party!