Gender reveal party cake ideas
Today you decided to throw a Gender reveal party, do you? You do. And now you have a main question "What cake I really want?". In this article I will try to answer this question and float a couple of good gender reveal party cake ideas.
How the cake should looks like?
I would like to start with the classic pink – blue cakes. Externally, they can be any and a all, depending on the parent's request. You can place gum paste figures on top, or the cute inscription made of cream. The cake can be decorated with berries and fruits. In the cake, you can insert flags or labels. In my case, there was a white cake with raspberries and blueberries on top. I just don't like gum paste. It looks good, but the taste is not.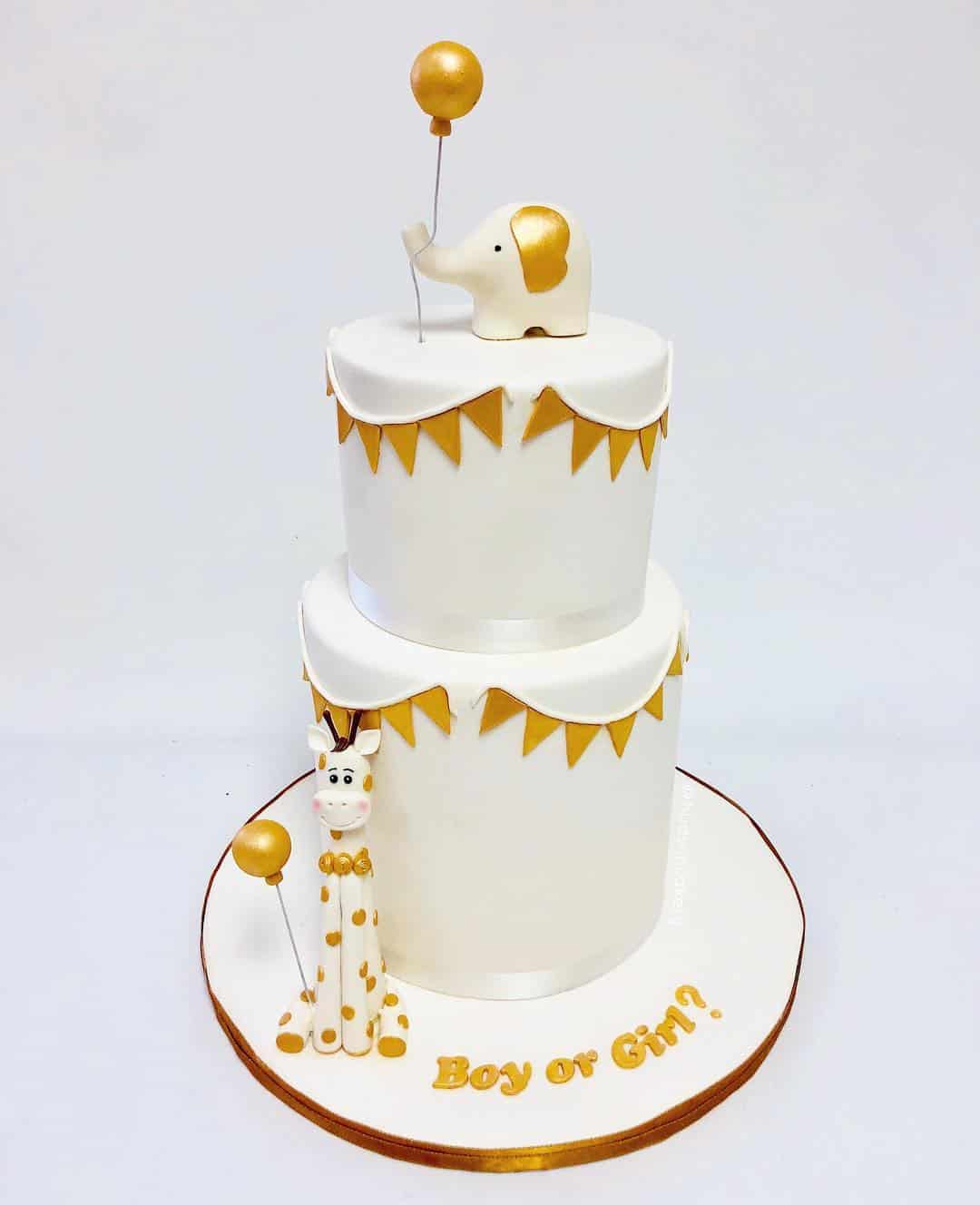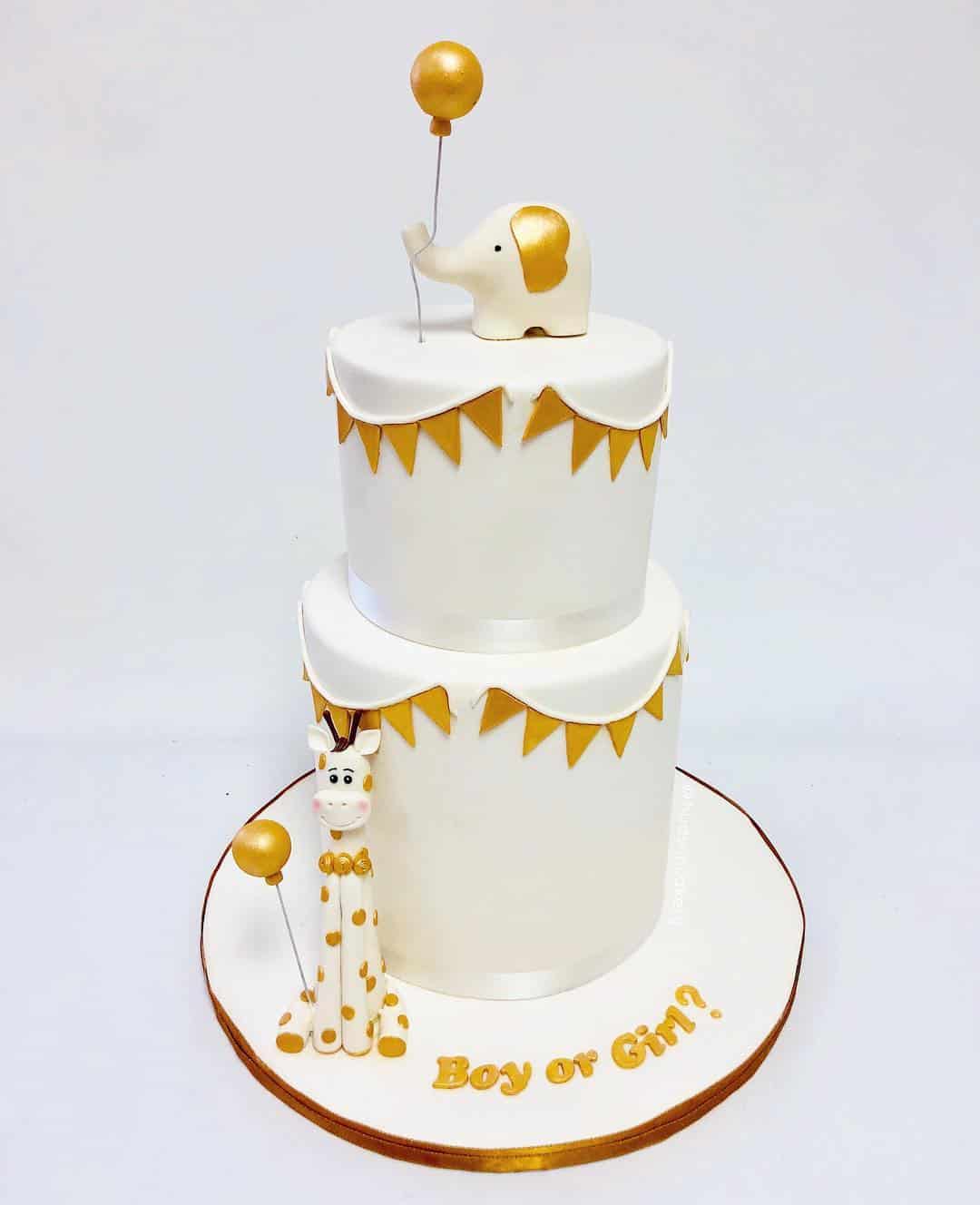 Cakes can be of different shapes and sizes. It can be a big two-storied cake or a small homemade pie.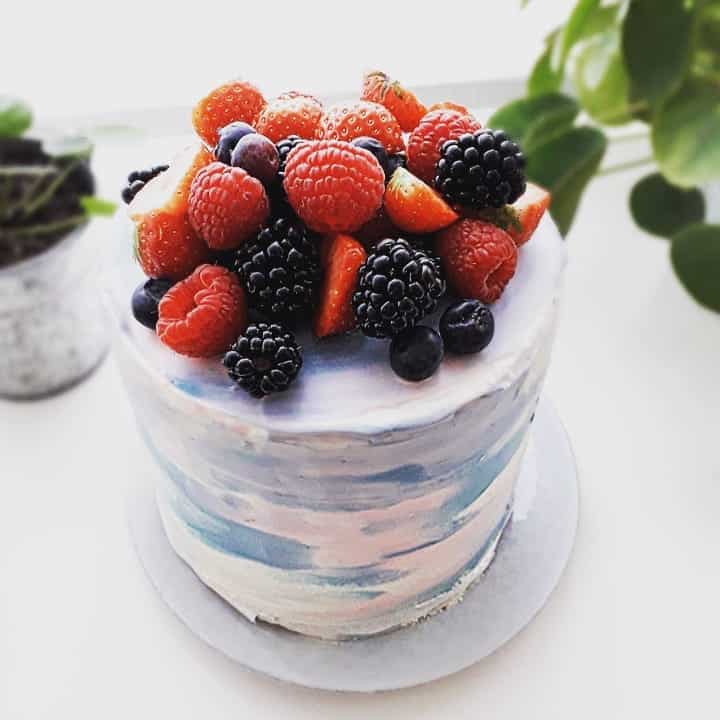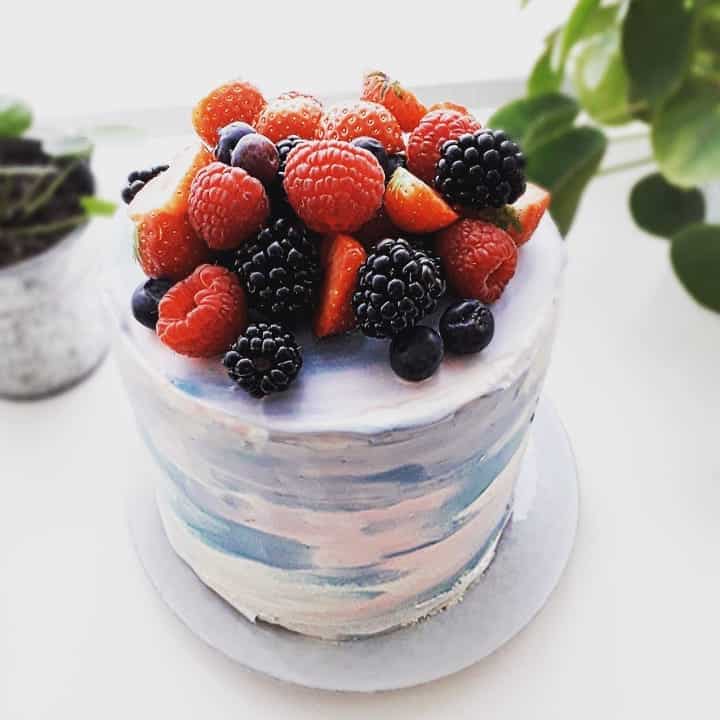 It is possible to give various shapes to the cake. Bee, dummy or vest. It is better to refrain from making a cake in the shape of a baby or mother's pregnant belly. On the party there may be impressionable grandmothers or aunts who will be horrified by the sight of cutting "baby" or "pregnant belly". This advice is from my personal experience. My close friend made that mistake.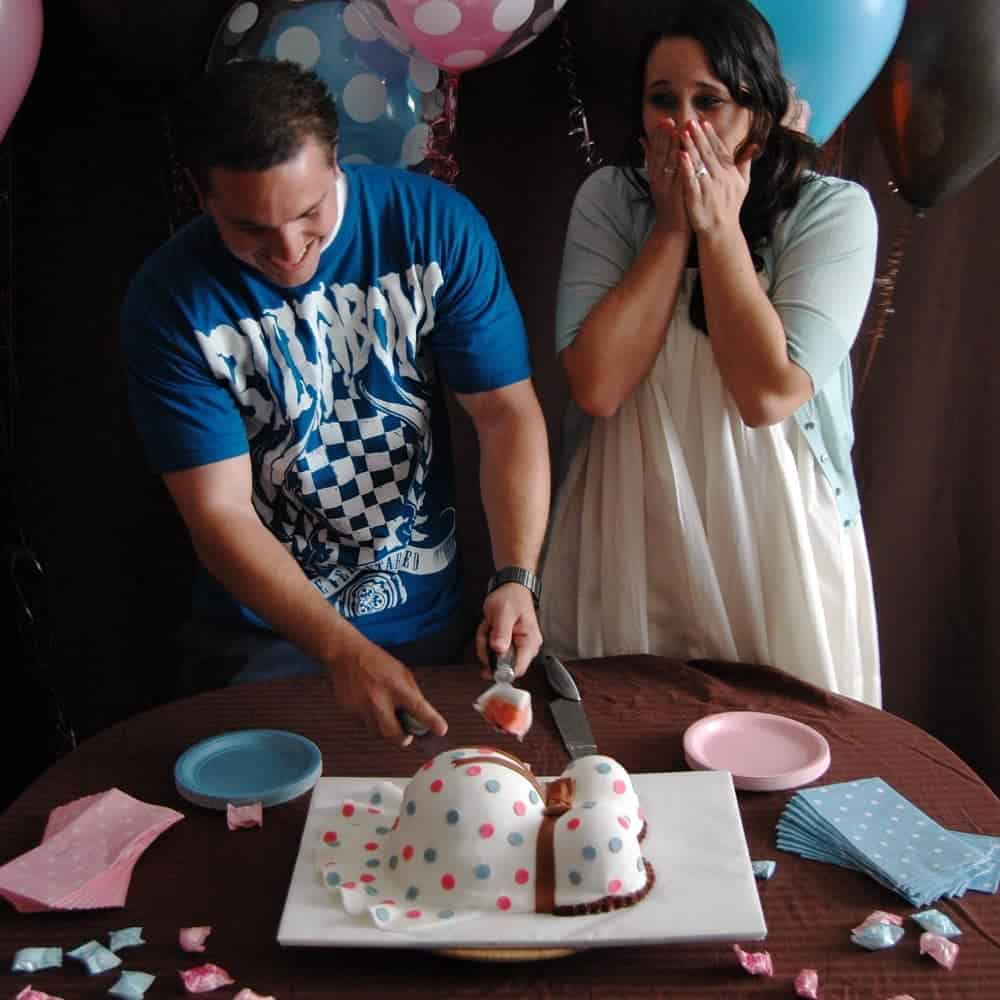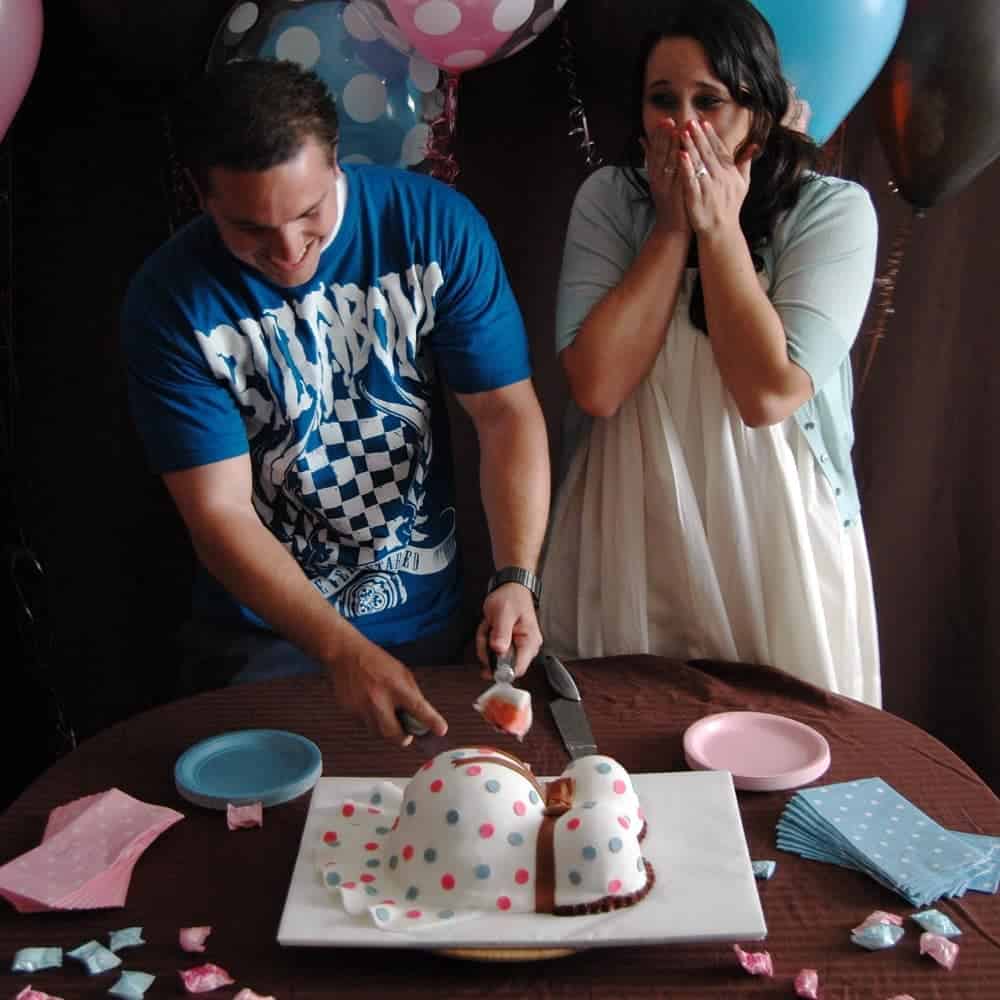 What to put inside? o_O
The appearance of the cake is only half the success. We need to think about what's going to be inside. So lets think about the colorful filling, which at the most important moment will reveal to all guests the secret of the little person inside the belly. The easiest option is a layered cake with a color cream inside. Someone paints shortbread instead, and the cream leaves white.  Soufflé is a beautiful variant of stuffing as well. There is one more option of internal filling. These are multi-colored edible balls, like m&m's. When cutting the cake, they will begin to fall out of the middle. It will look very impressive.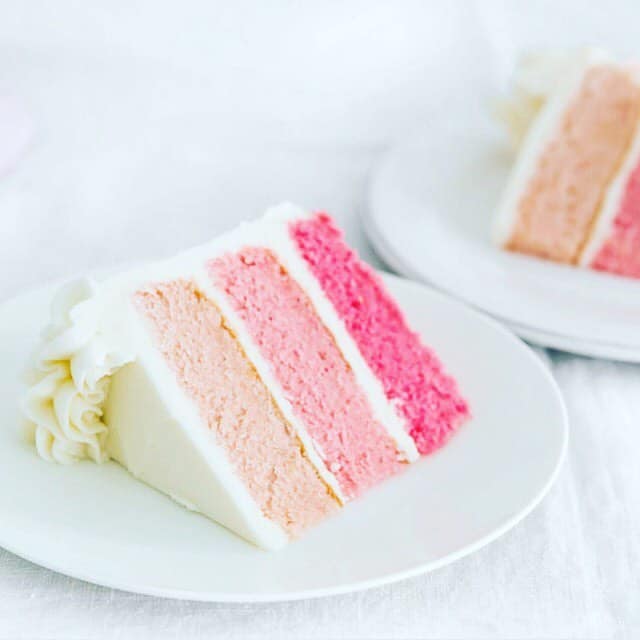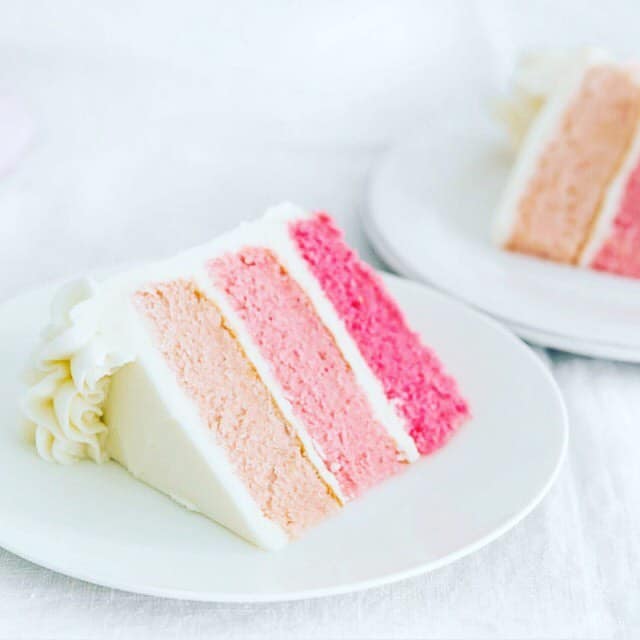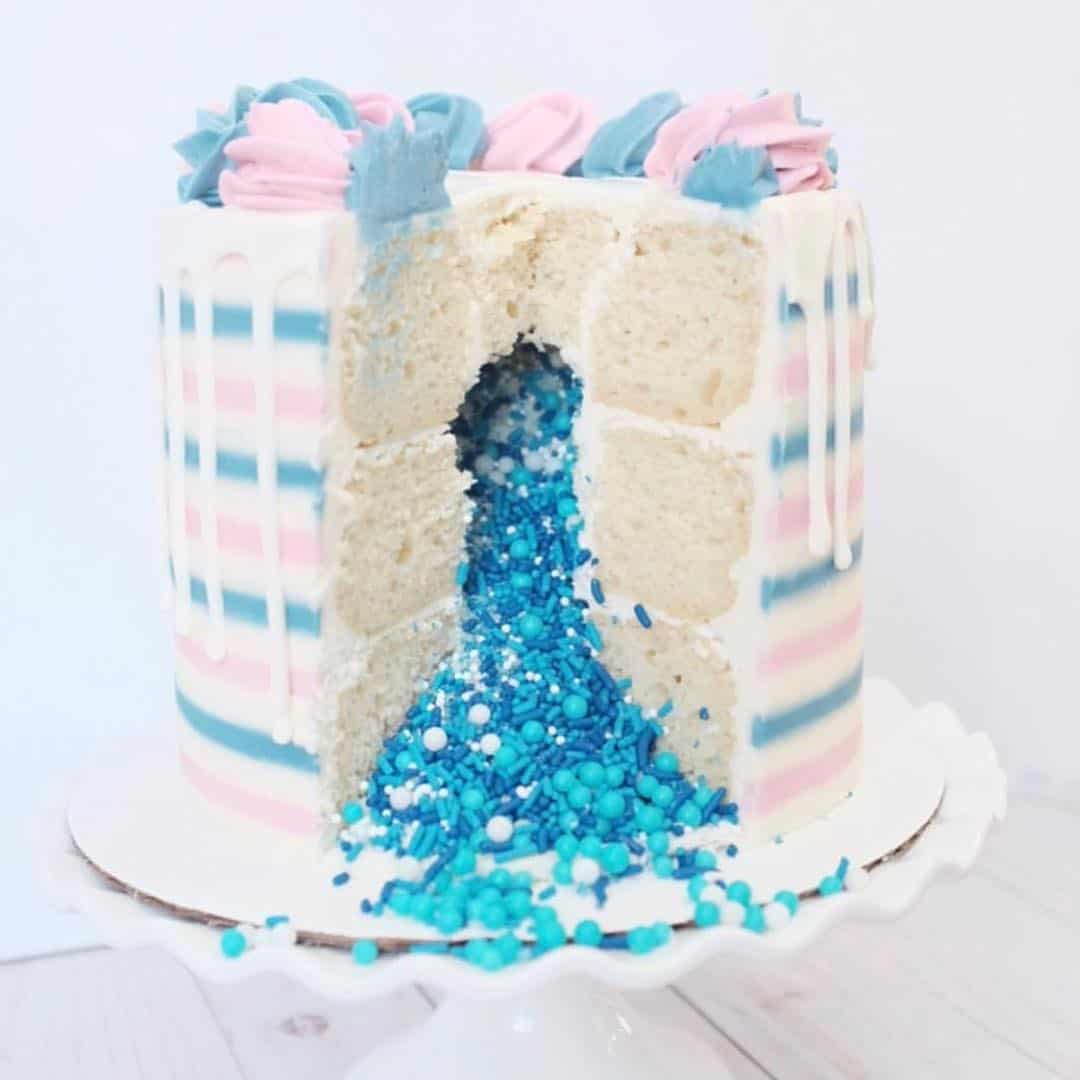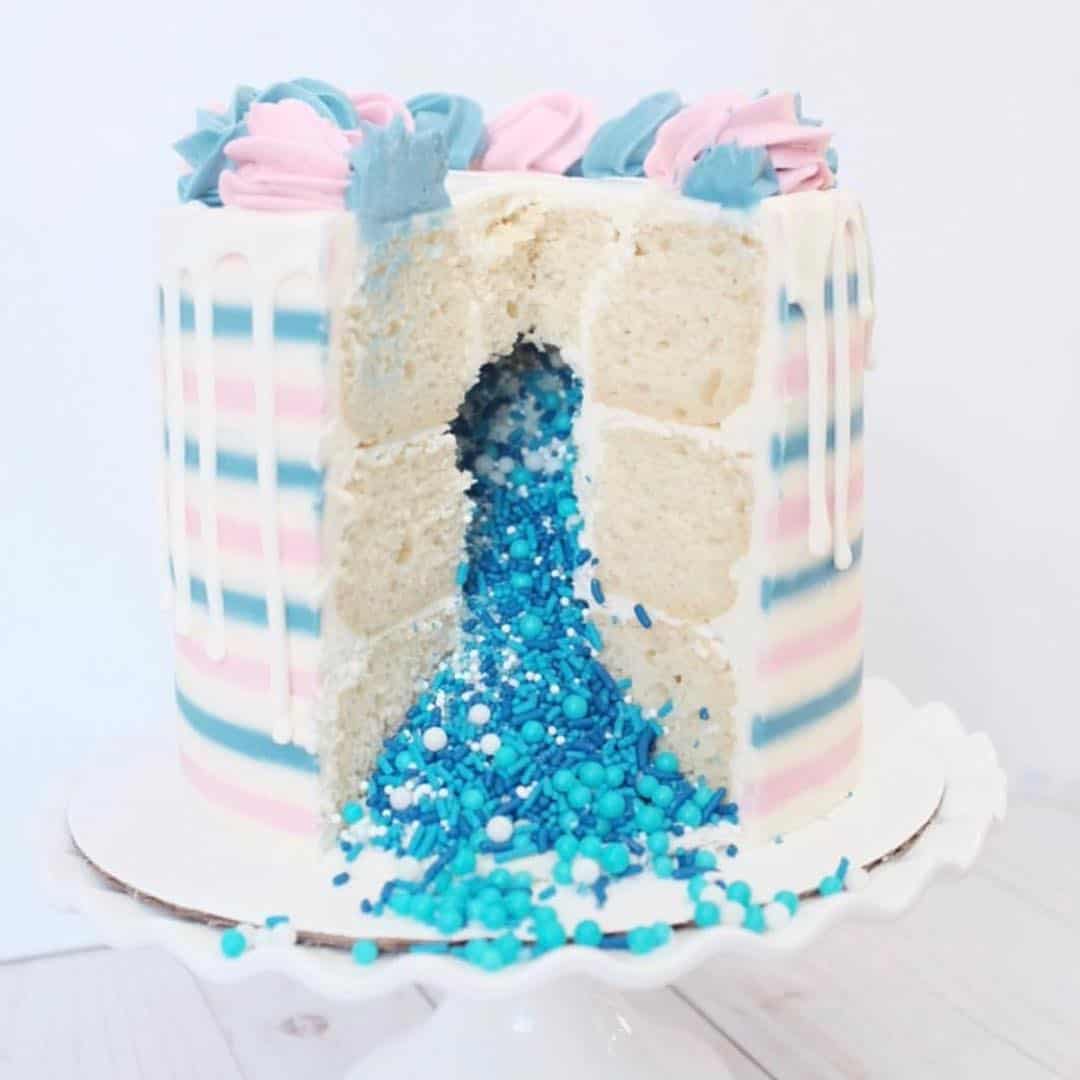 Lettering and funny quotes
What to write on the cake? What inscription put on top? You can just limit of the simple "question mark" in the middle of the cake. You can think of a funny phrase. For example: "What will it bee?"and draw a little bee on the cake, or "Whooooo will it be?"and put an gummy owl, for example.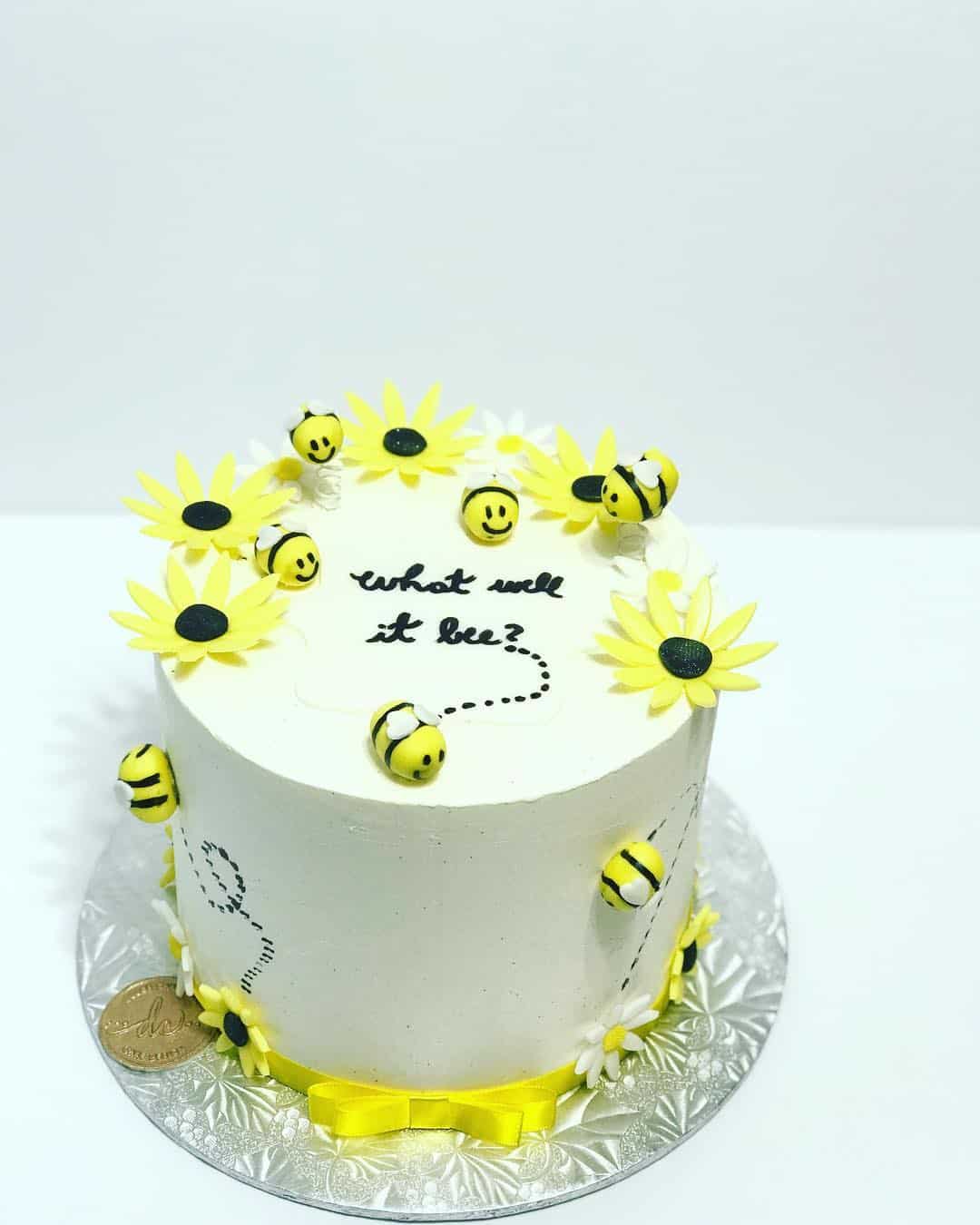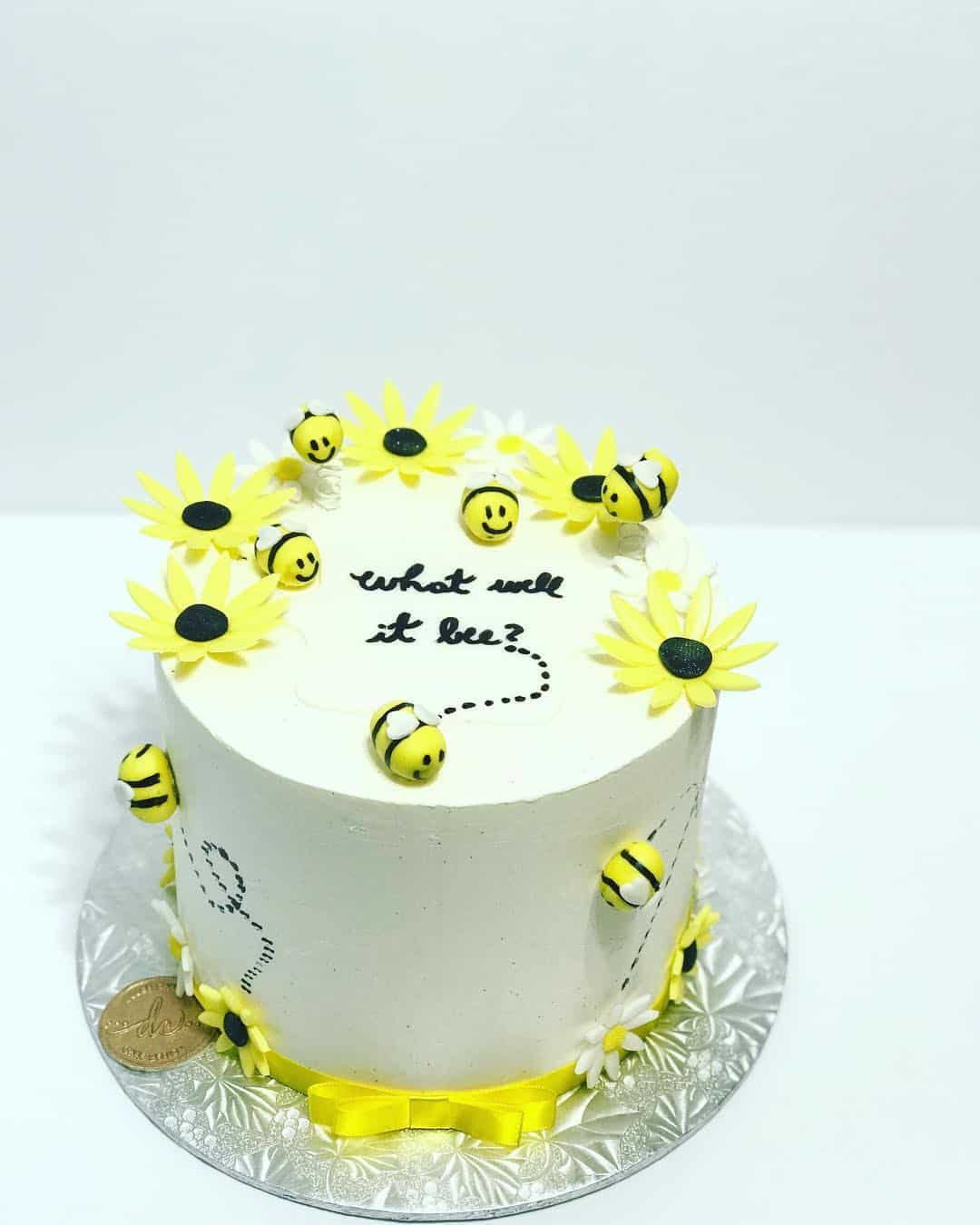 The lettering can be a bit slutty if no one minds – " We are here for the sex!". Or just rhyme " He or she open to see!", "Twinkle, twinkle little star, how we wonder what you are?"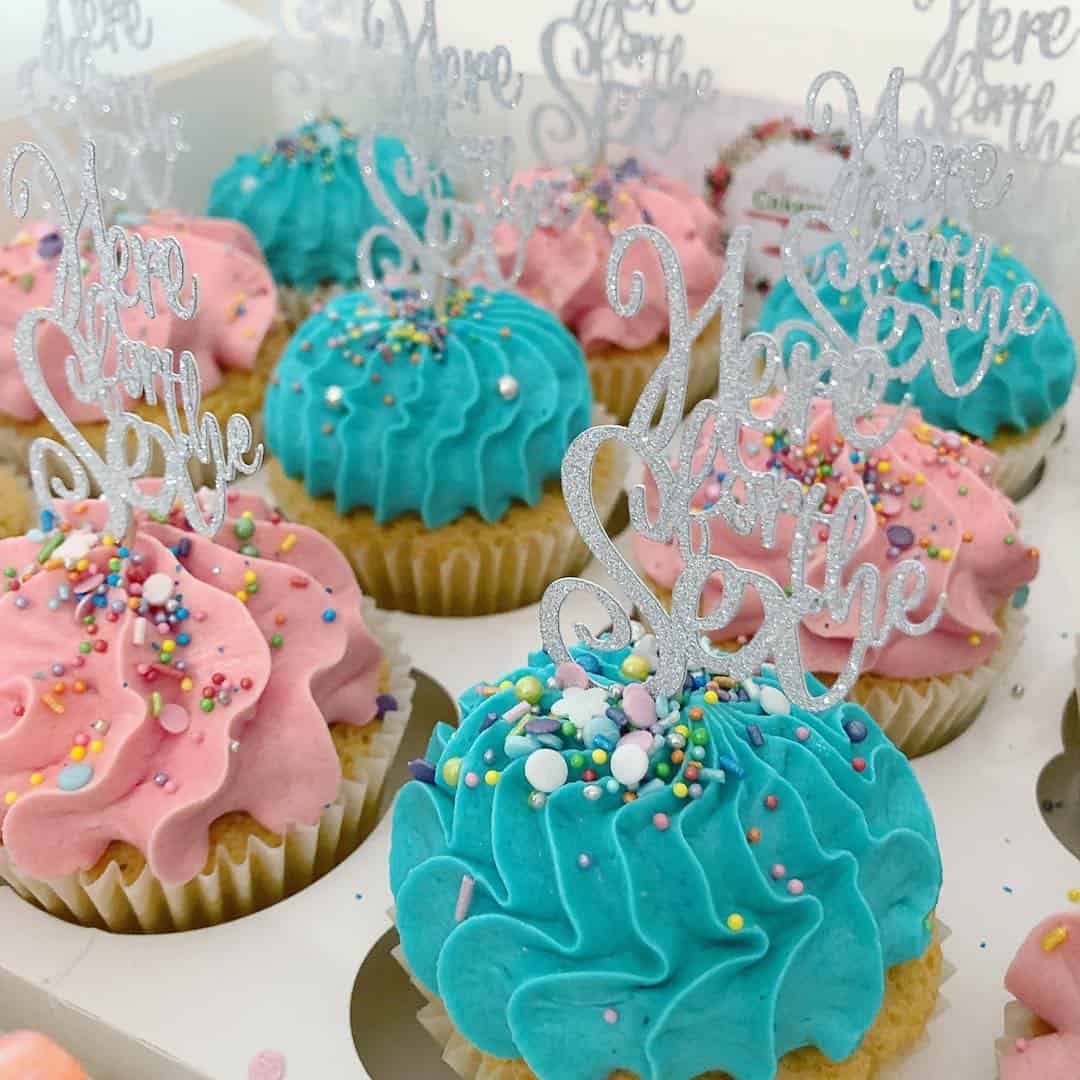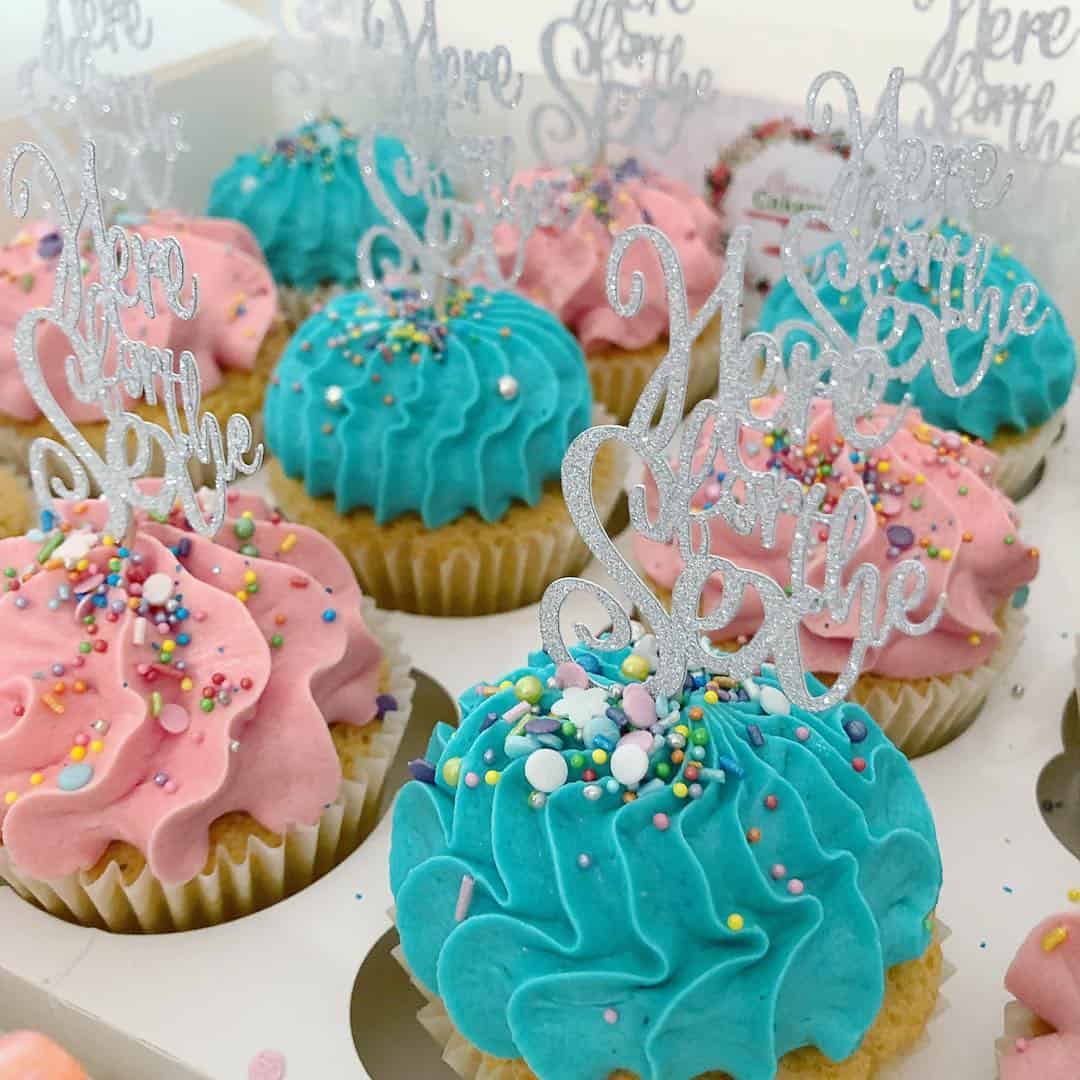 You can choose the theme of the cake, and set the tone of the whole gender reveal party. It can be a sports cake, or glamorous. I will definitely write an article with different ideas for gender reveal party, next time.
Out of the box ideas for dessert
You don't have to make a cake at all. You can always bake cupcakes, they look cute and they can be done at home. For example, to entrust the coveted envelope to your best friend who more or less knows how to bake. It is very economical option.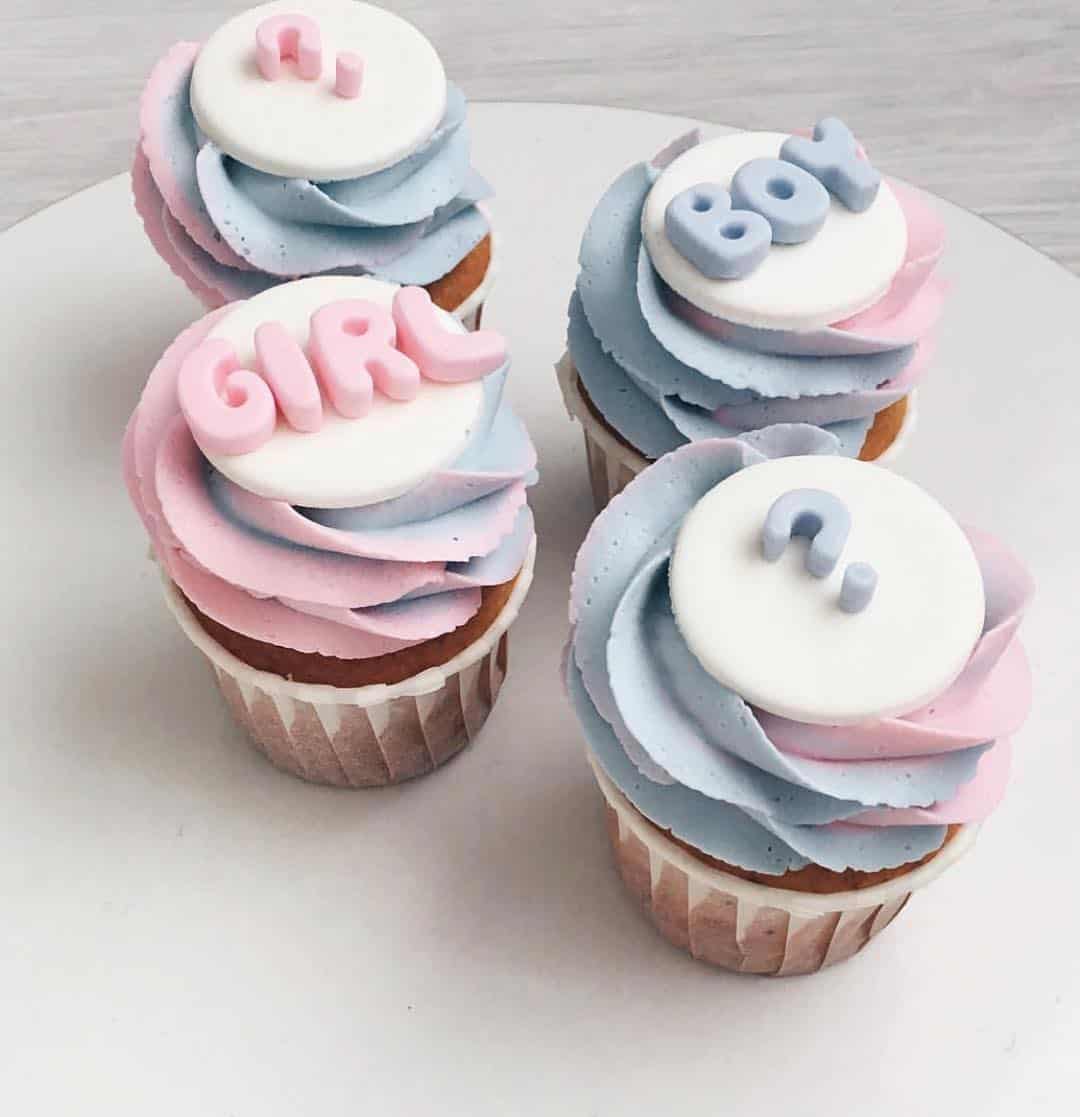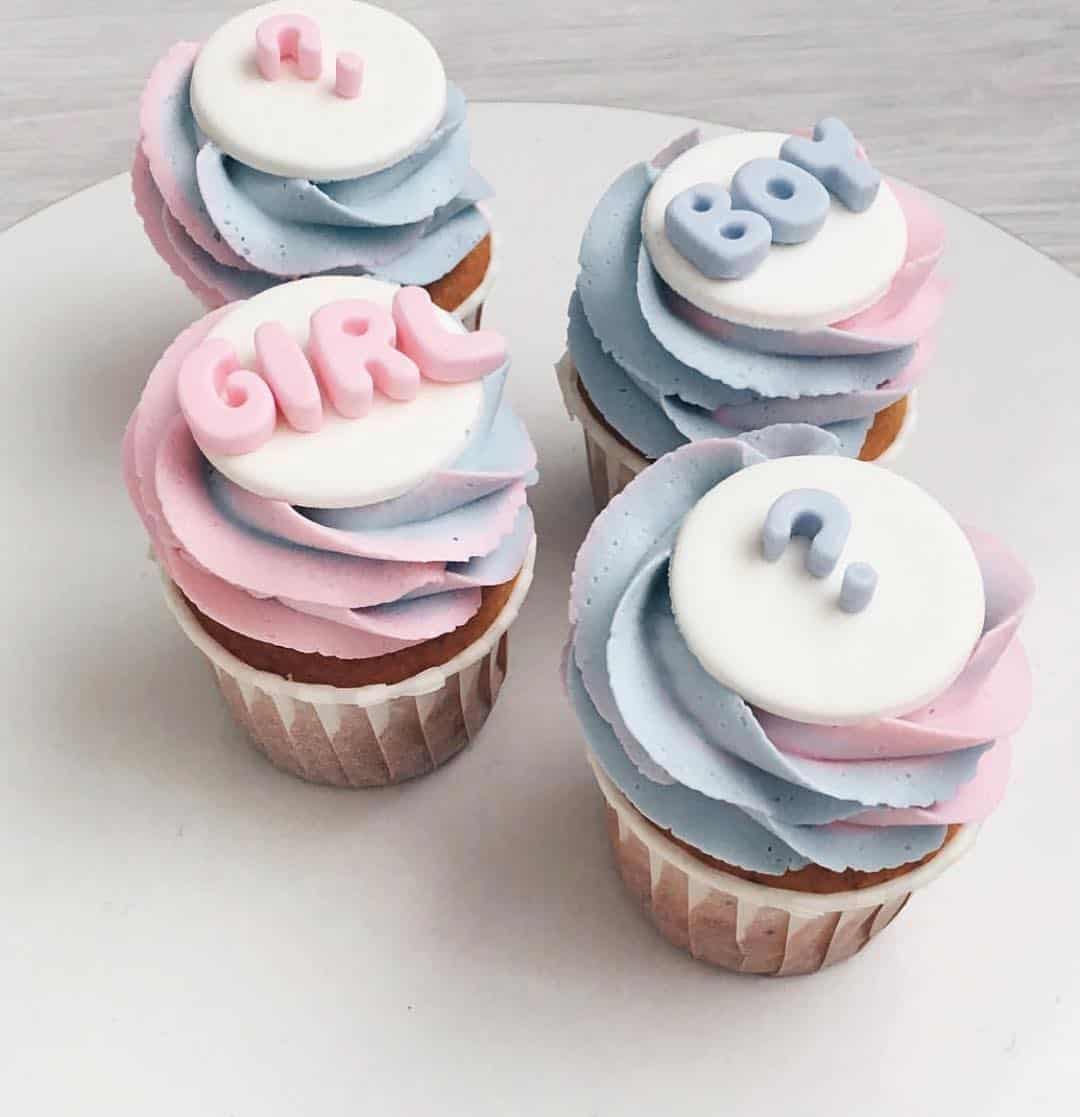 Another successful solution will be pop cakes. They are beautiful and easy to eat. Recently, pop cakes is a favorite kid's treat. They are made by the example of an ordinary cake. Pastry paints only shortbread and than cover it with white or chocolate icing.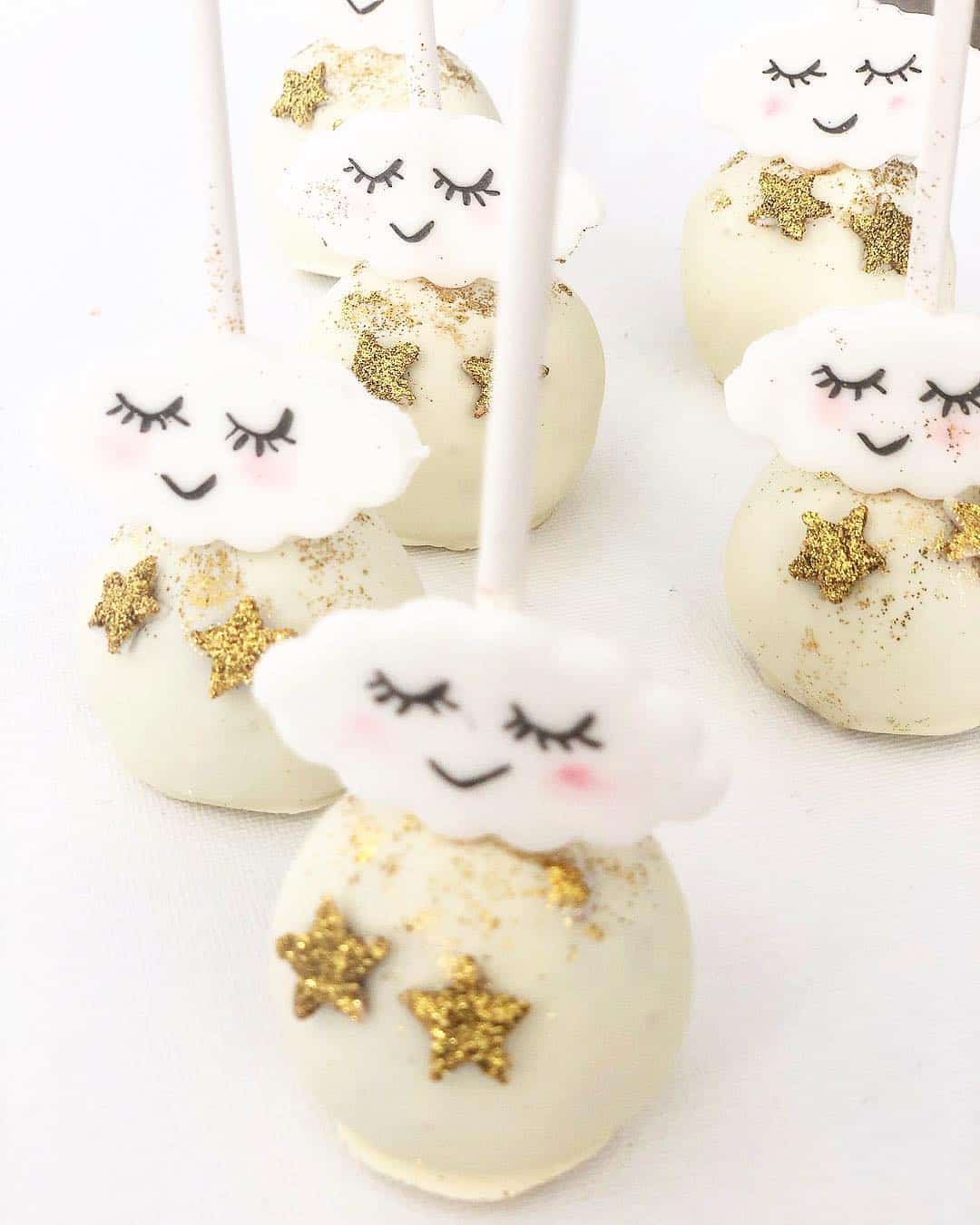 For me, the choice of cake was not the most difficult task in this whole venture. The most difficult thing was to drop off the envelope with the sacred word to the candy store and not to peep in.
Love, Yuliya
There are few interesting articles about Gender Reveal Party:
Gender reveal party food ideas 
10 Best themes for gender reveal party
How to plan gender reveal party?
Gender reveal party nails ideas
What to wear to a gender reveal party?
Great presents for gender reveal party!