Gender reveal party nails ideas
All the girls are fashionmongers – it is a known fact.  Are you planning to throw a gender reveal party and decided to think out your look perfectly?  It's time to call your favorite manicurist. In the last article I talked about the fashion looks for gender reveal party. Now I want to talk about manicure. To complete the festive look you need to add a couple of accents. Gender reveal party nails can be of several types: classic solutions, stylized nails with drawings or without them, and super creative nail design, which can knock everyone down. Now I will depicture each in detail.

Classic nail design for gender reveal party
Ladies who prefer brevity and simplicity is always suitable classic manicure, made in light colors. On one nail you can glue a couple of rhinestones or arrange one nail sequins. Classic nail design usually allows to use flowers and monogram, but refrain from bright and neon  colors. French manicure never goes out of fashion, it will be perfectly combined with any outfit.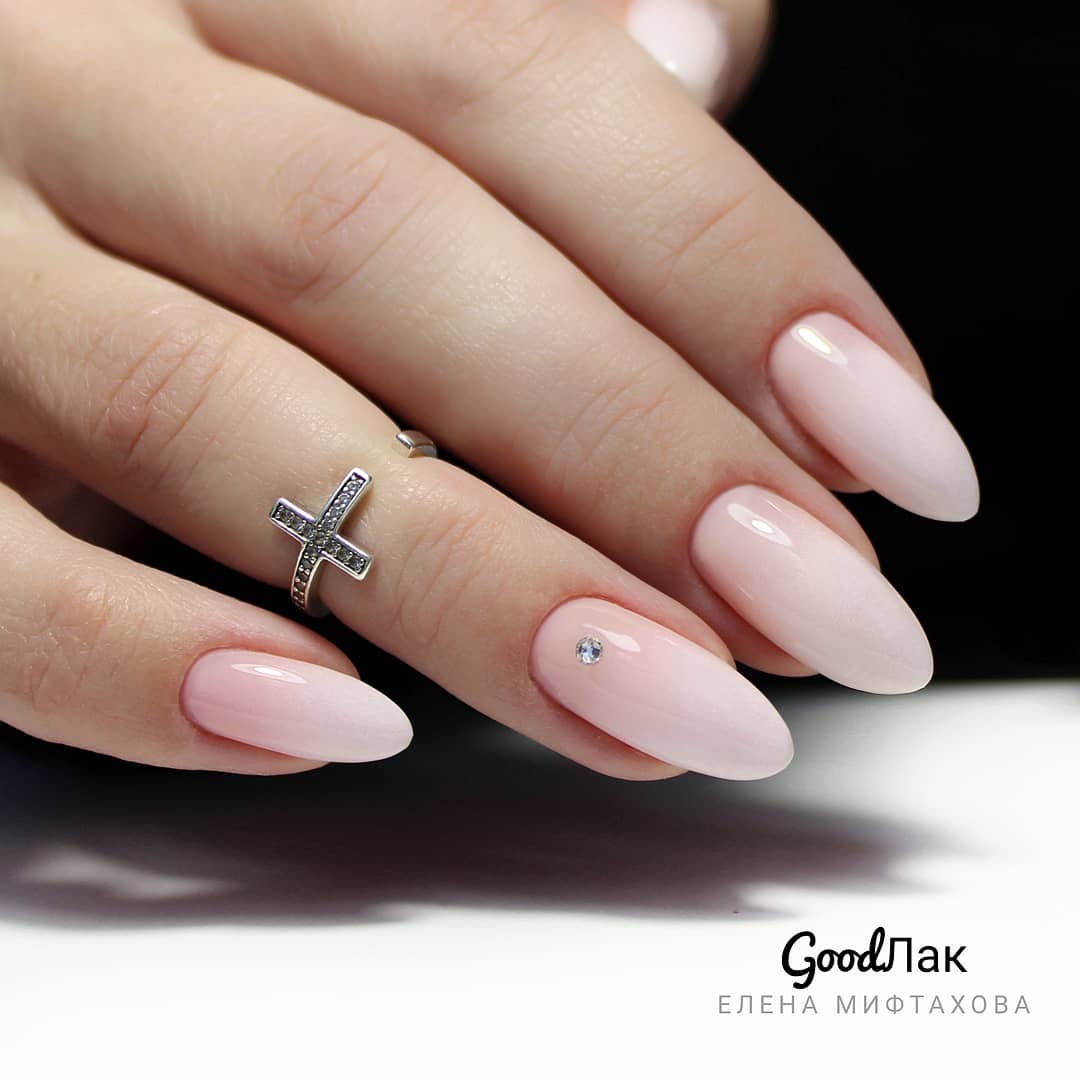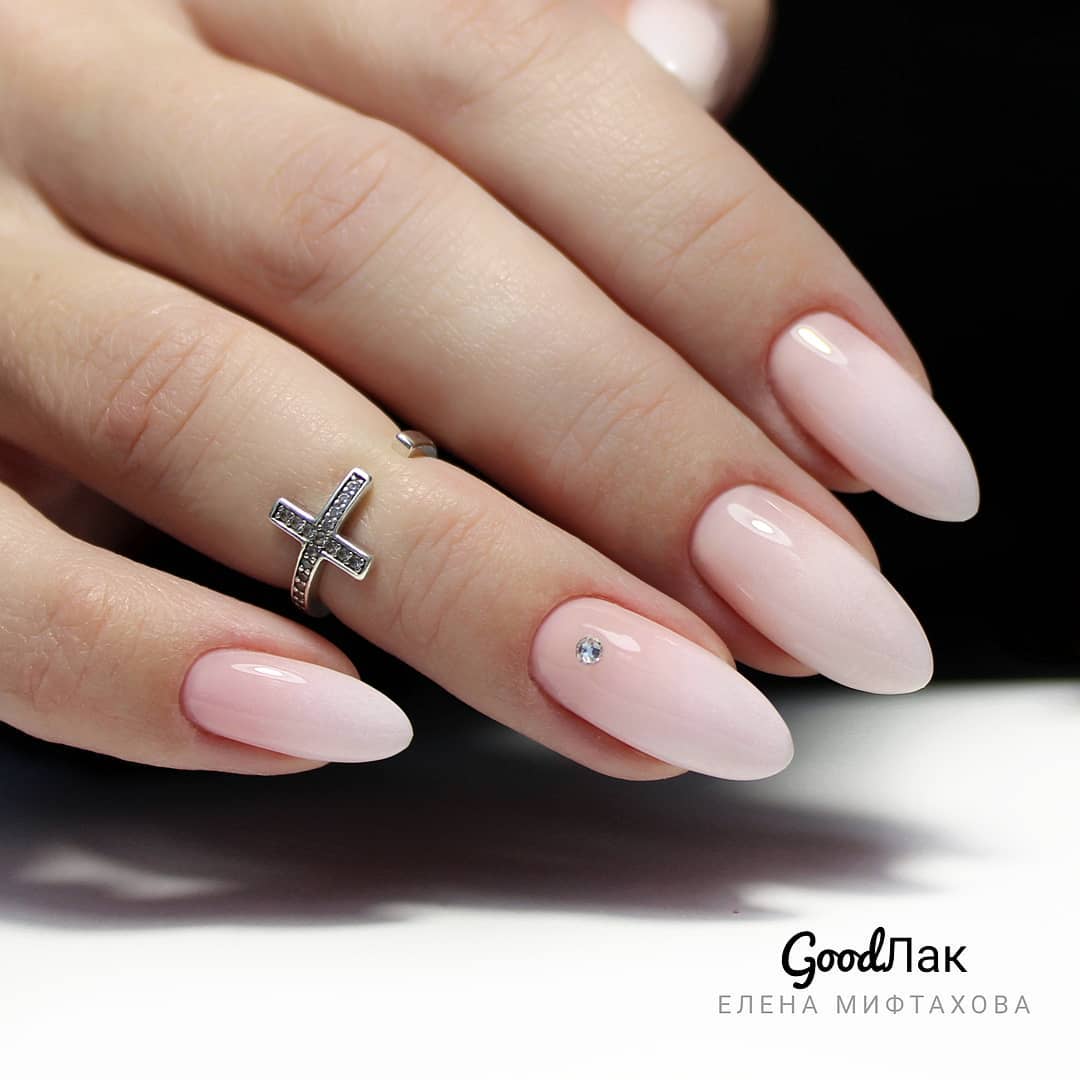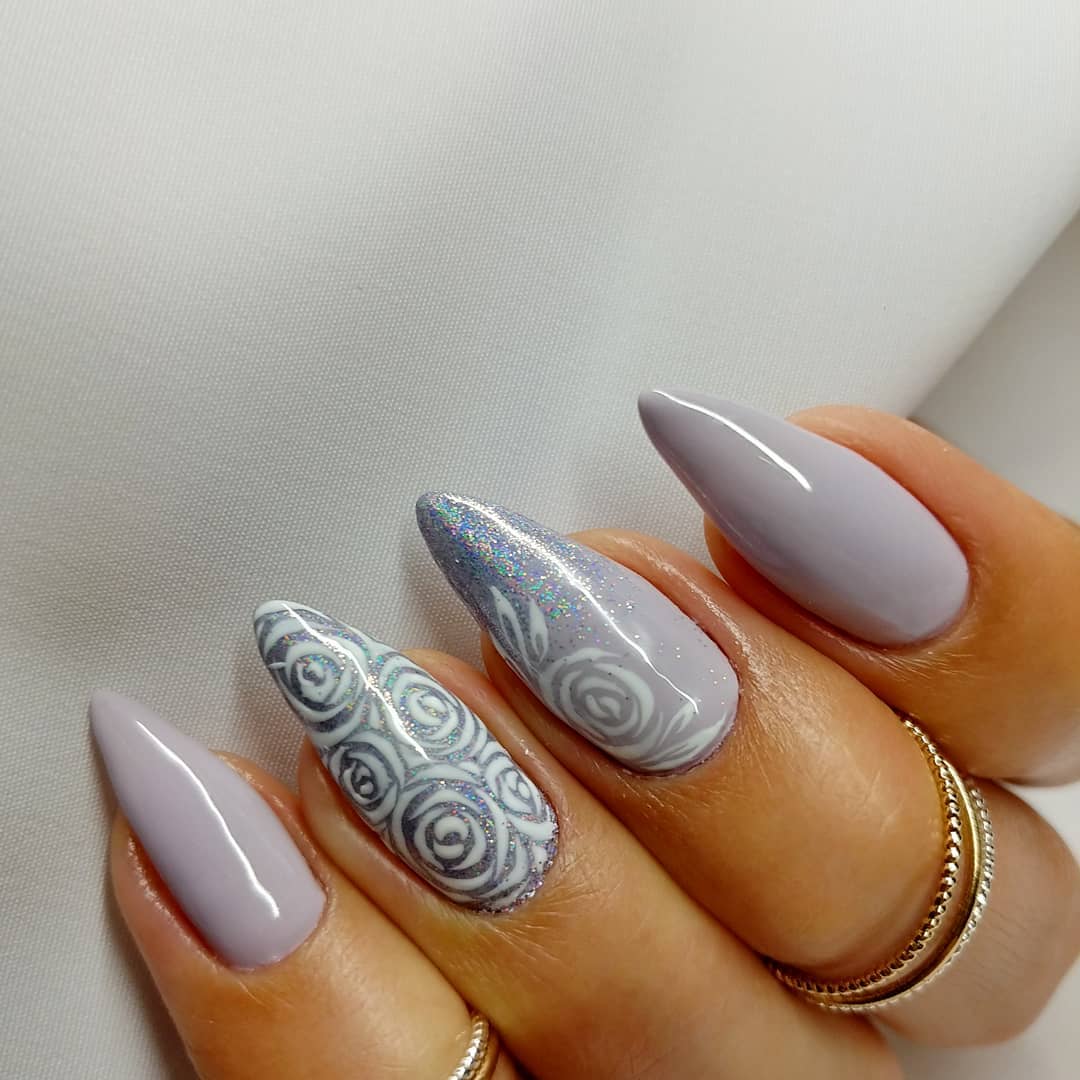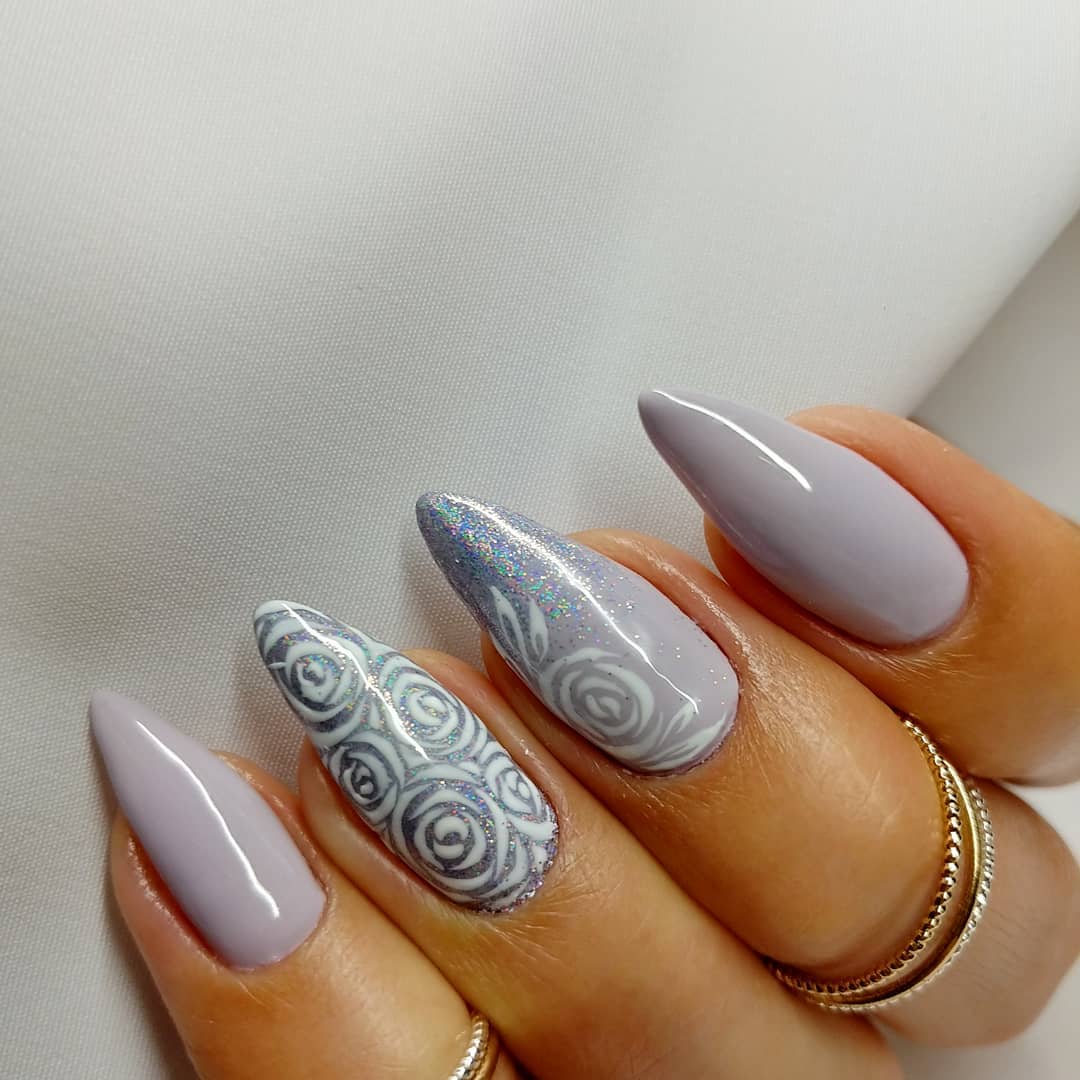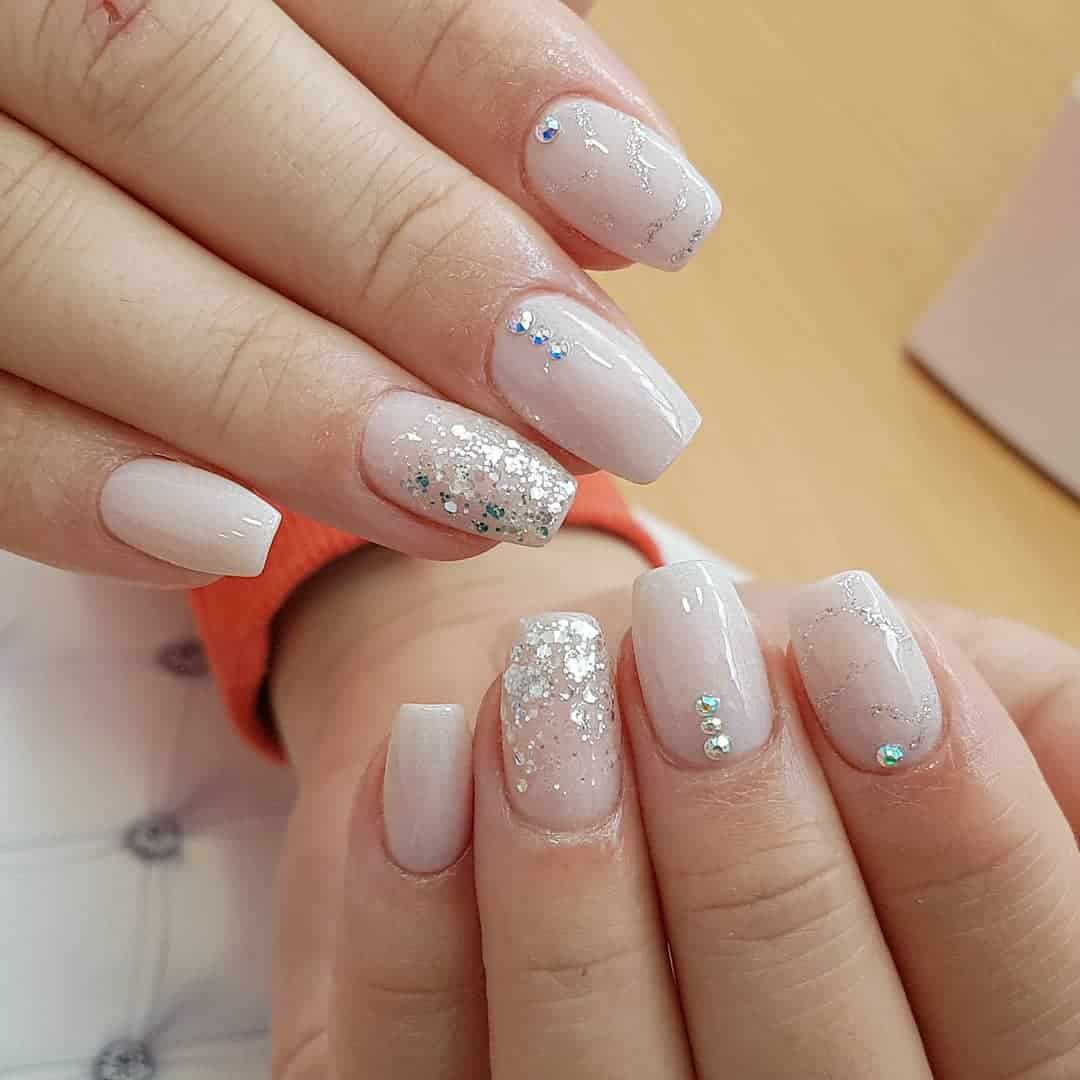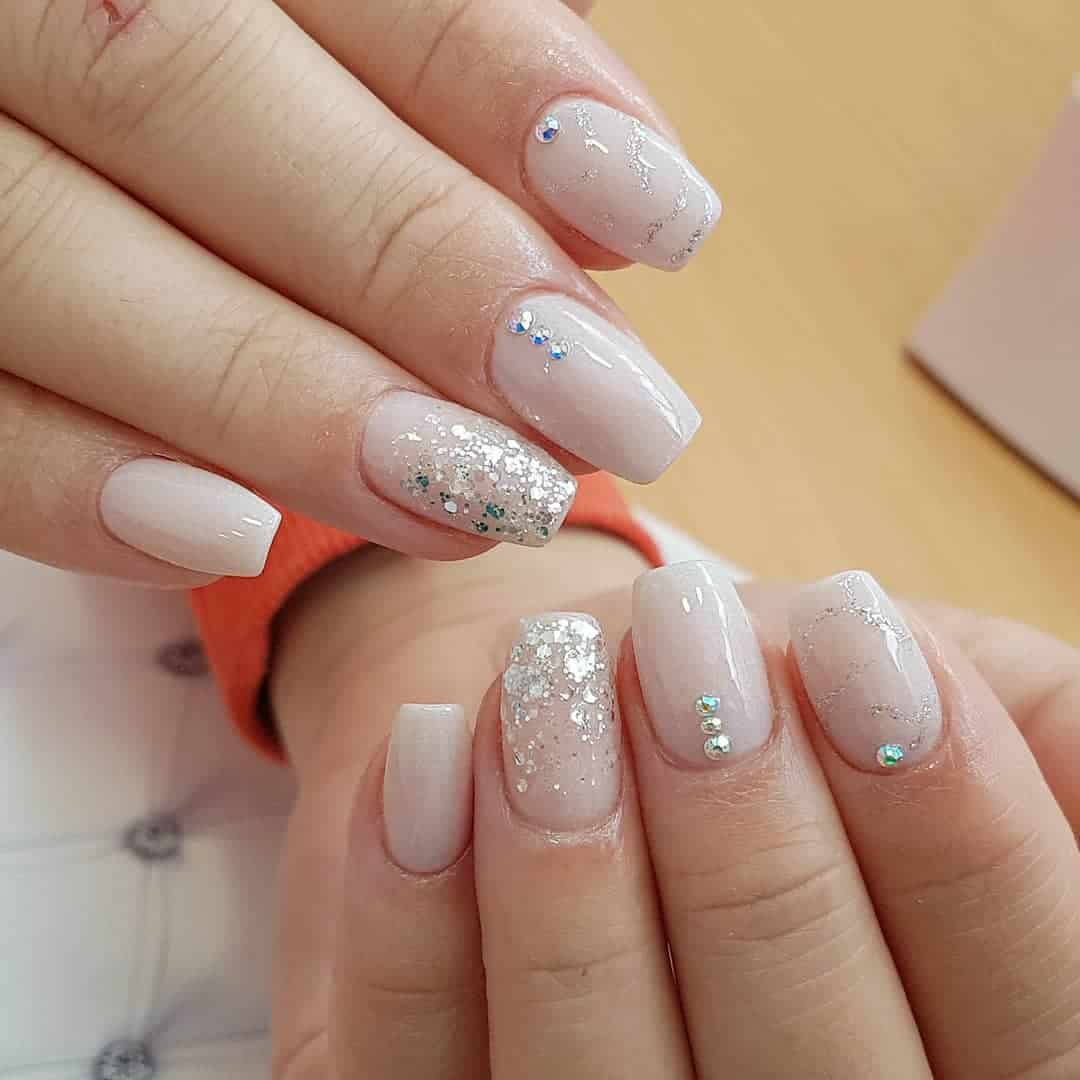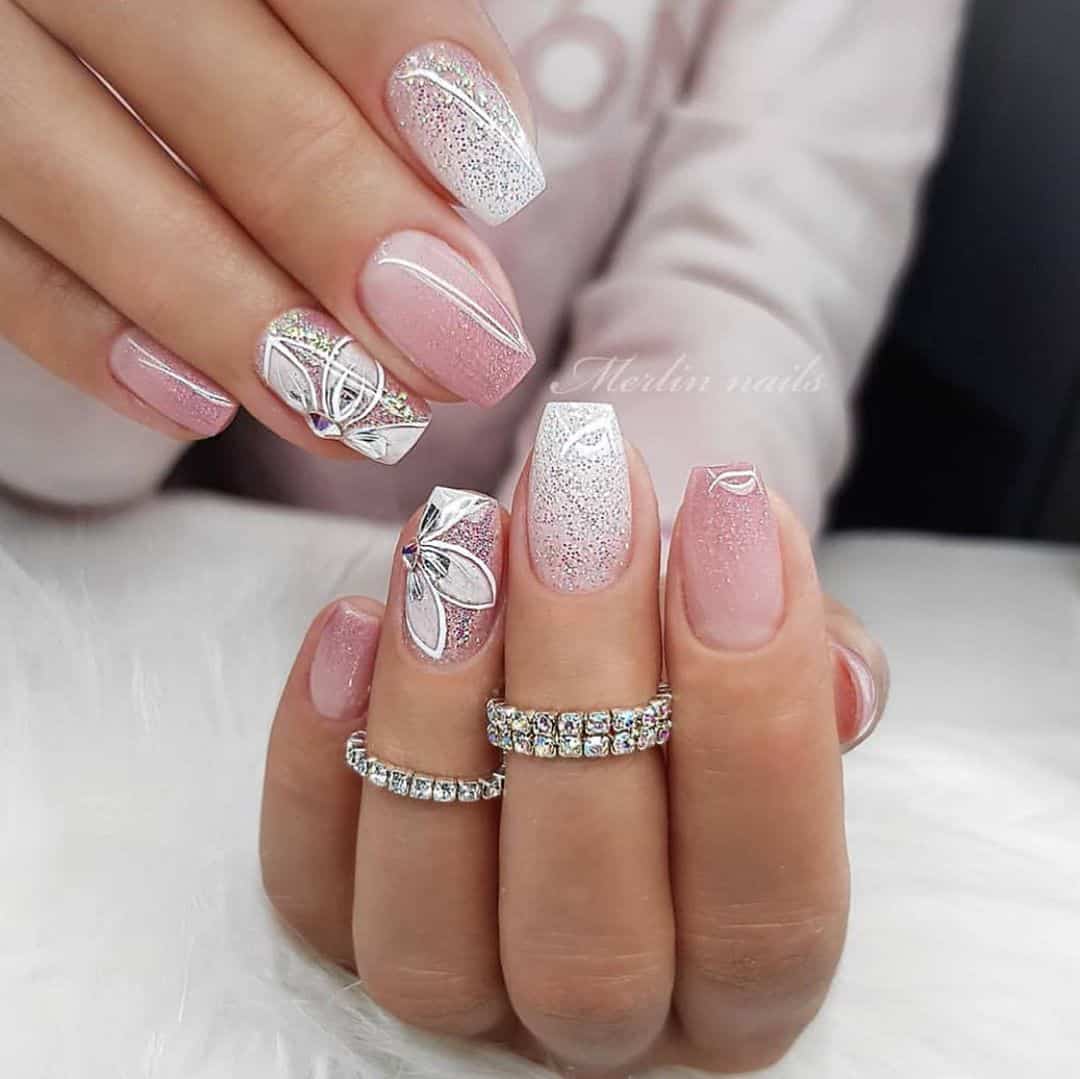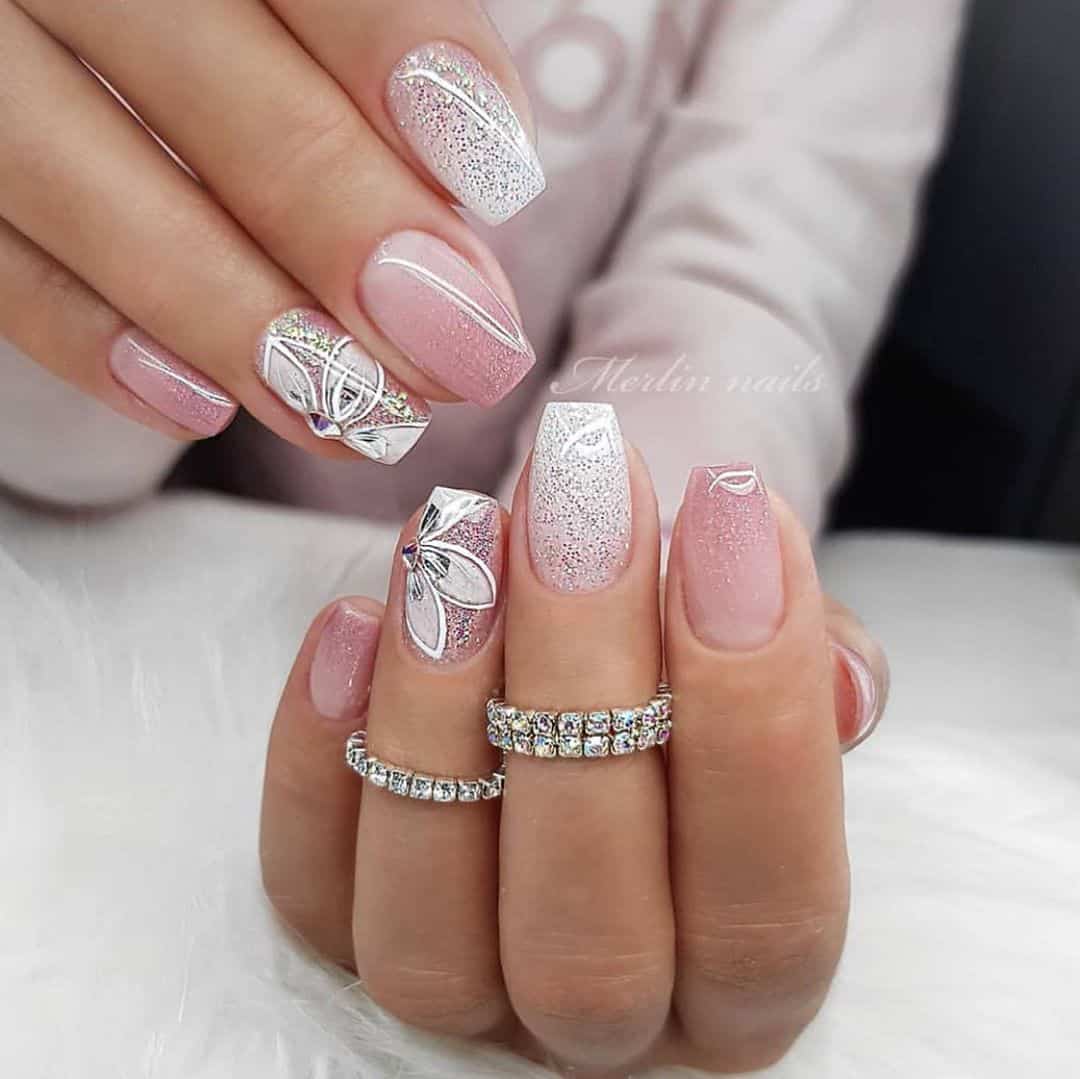 Classic red goes to everyone without exception.

Gender reveal party theme nails
The best choice will be themed design. Fingernails paint in pink and blue color. Draw a pair of baby feet or teddy bears. You can make beautiful inscriptions. The whole success depends entirely on the skill of the manicure master.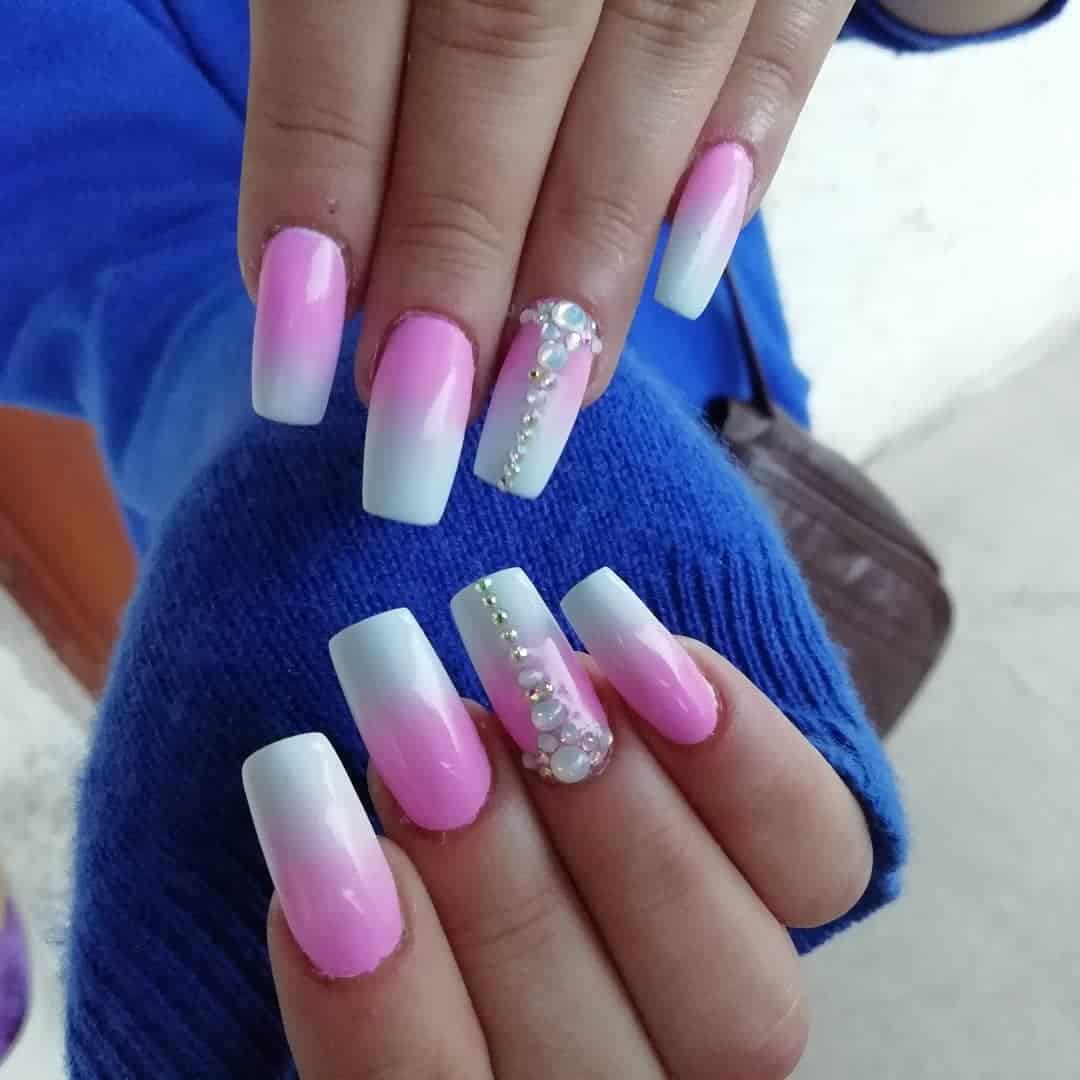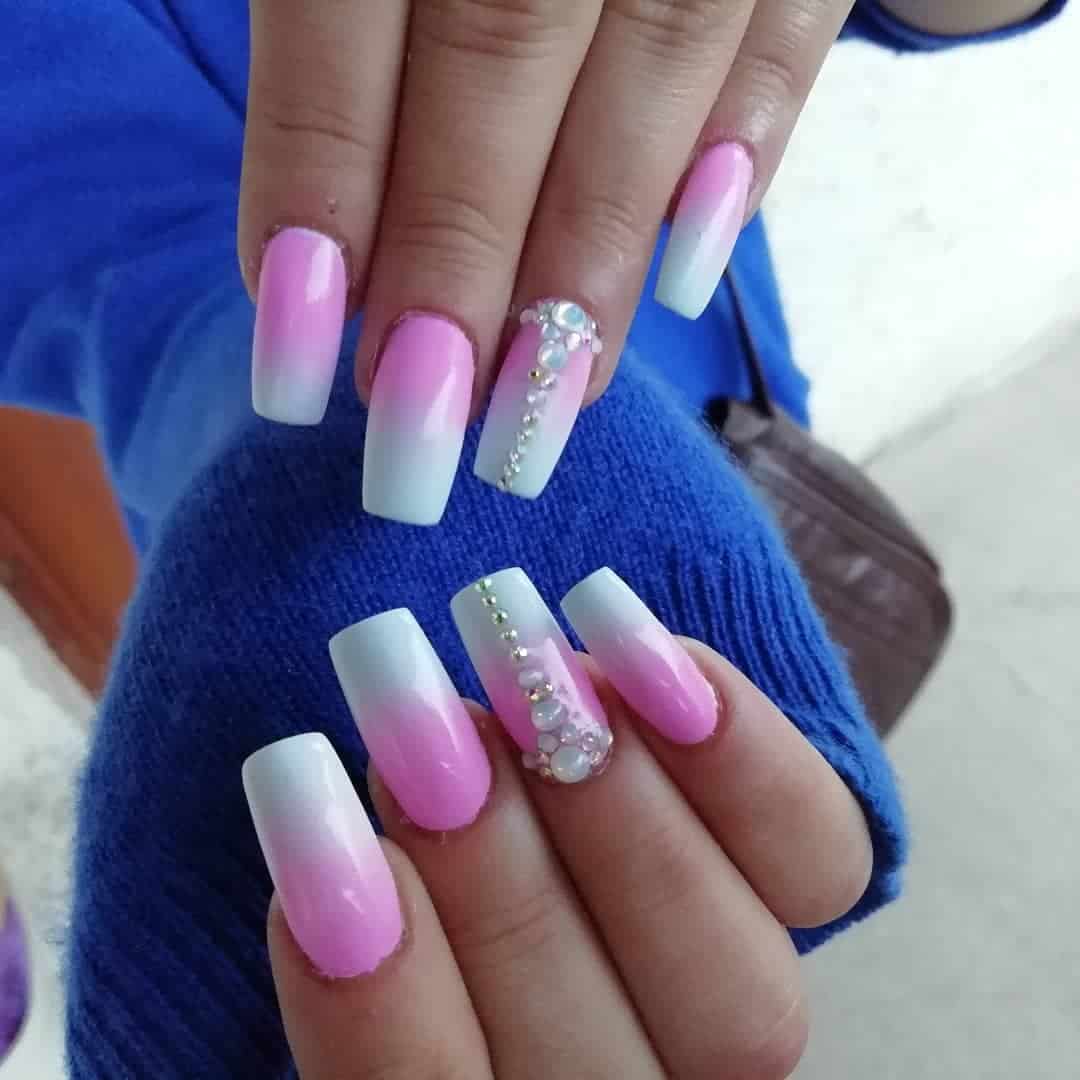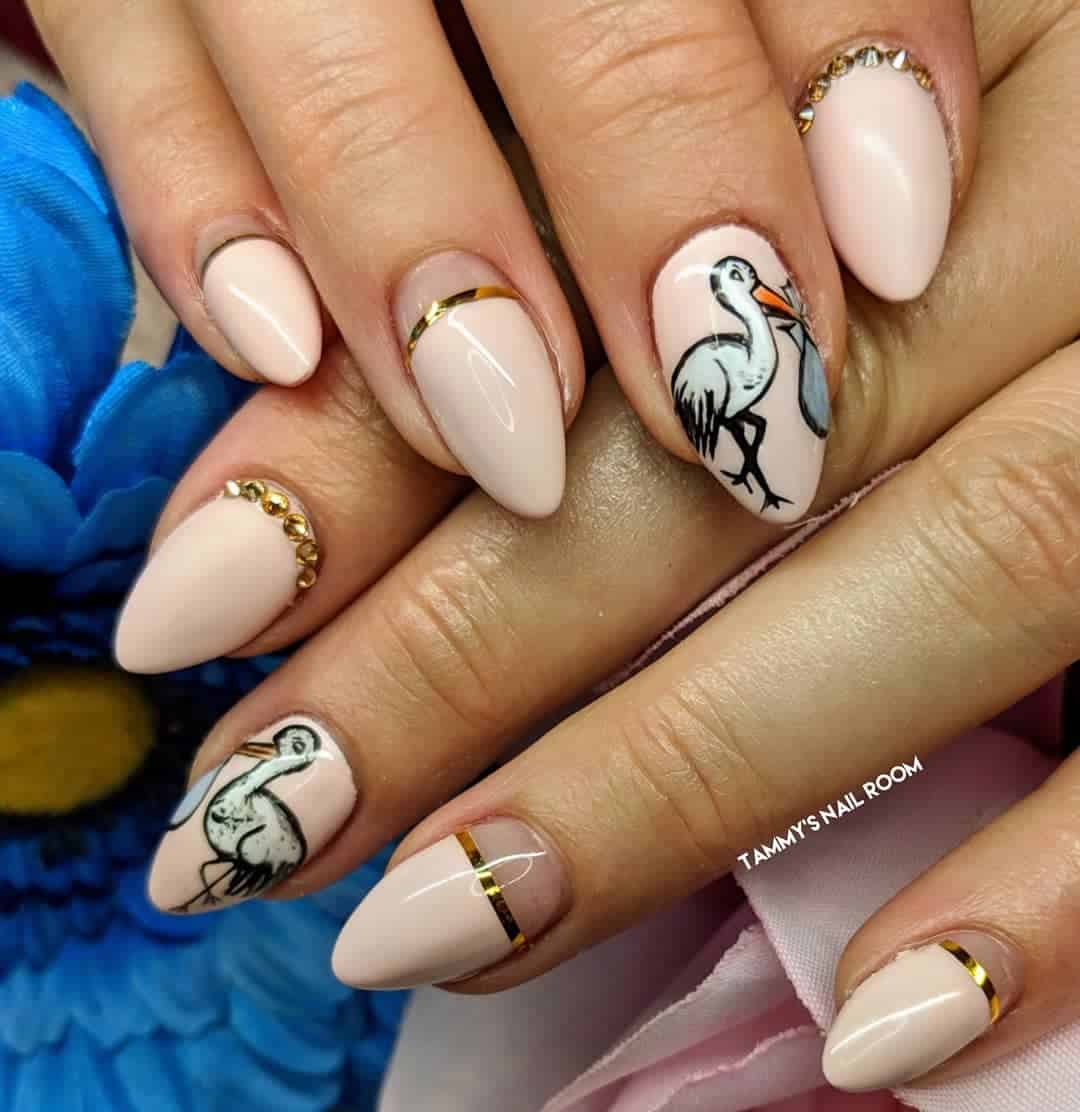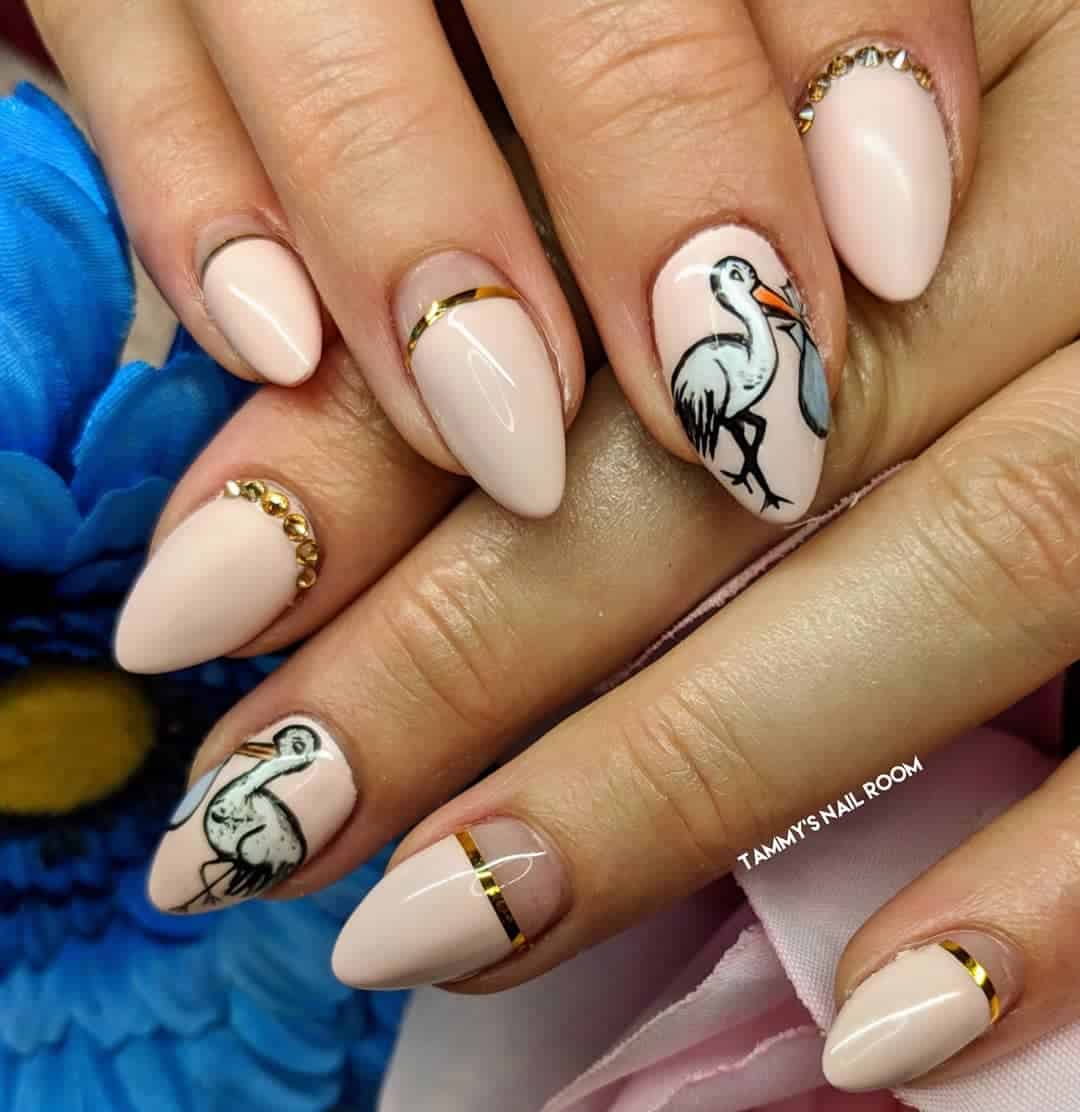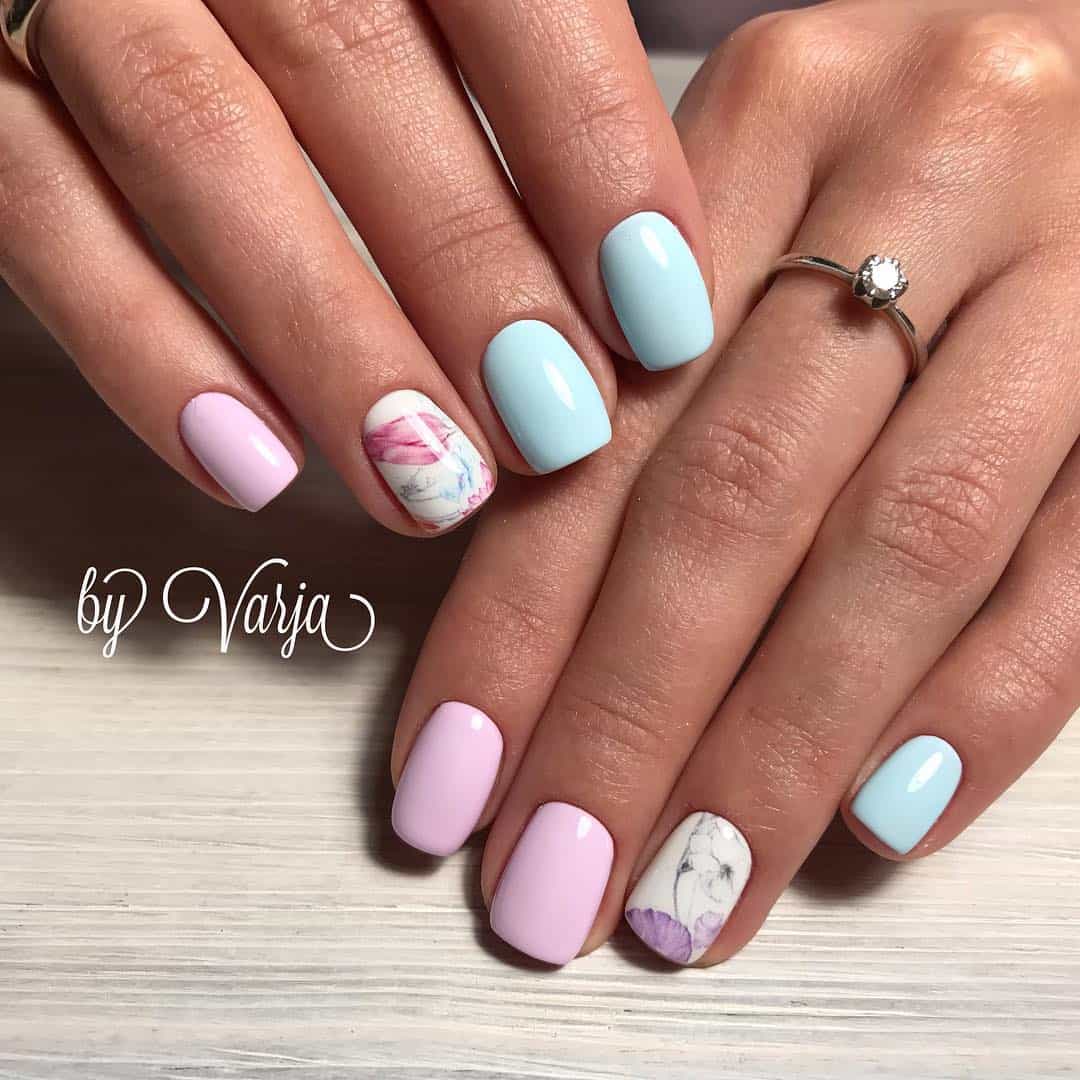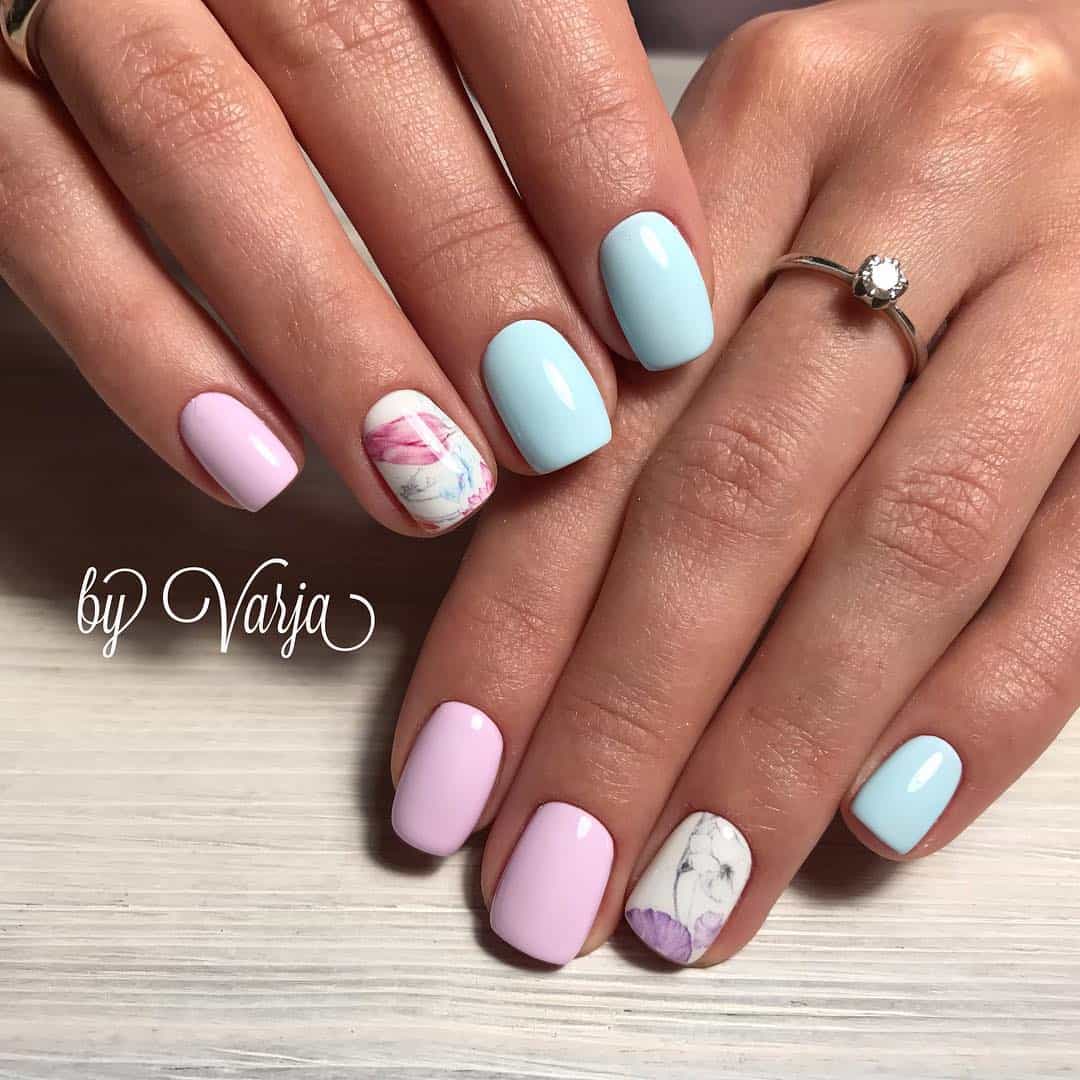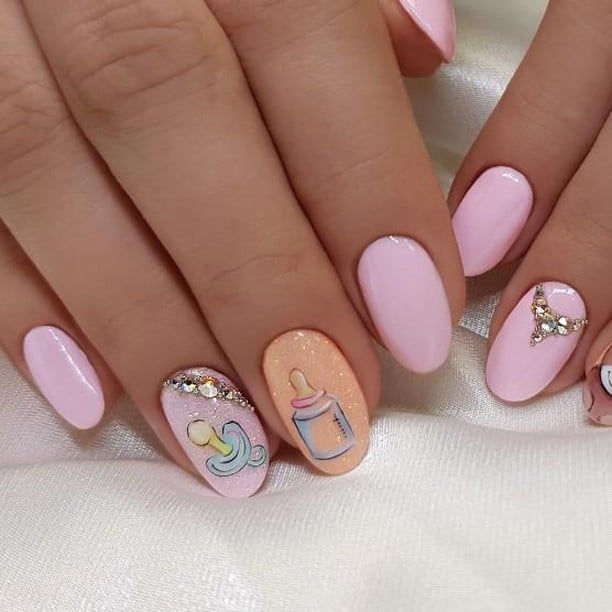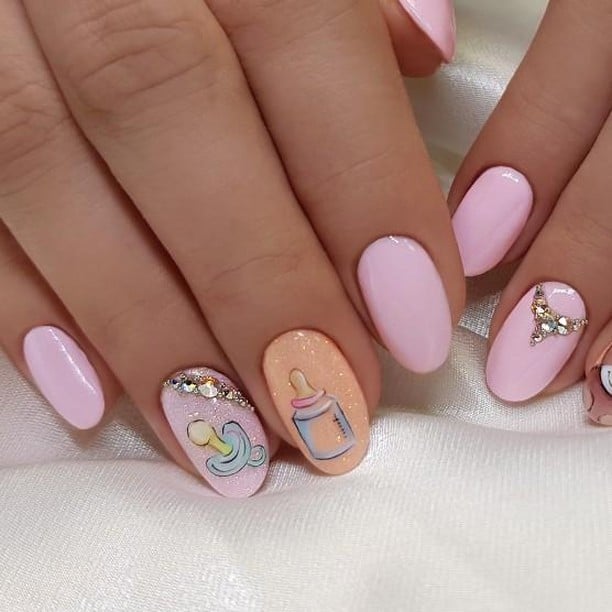 If there is no time to visit the beauty salon, you can always make a stylish pink and blue gradient yourself. For gradient nails we need old beauty blender or sponge, nude nail polish, sky blue and baby pink nail polishes, base and top coat. First of all use base, let it dry, than apply nude nail polish and wait till it become completely dry. Next step is apply both colors into sponge and seal the sponge to the nail with impact. Repeat 3 times or more.

Crazy design
If you are an eccentric mom who does not change her style even during pregnancy, then this section is for you. I picked up some crazy gender reveal party nails ideas. Maybe you'll like it.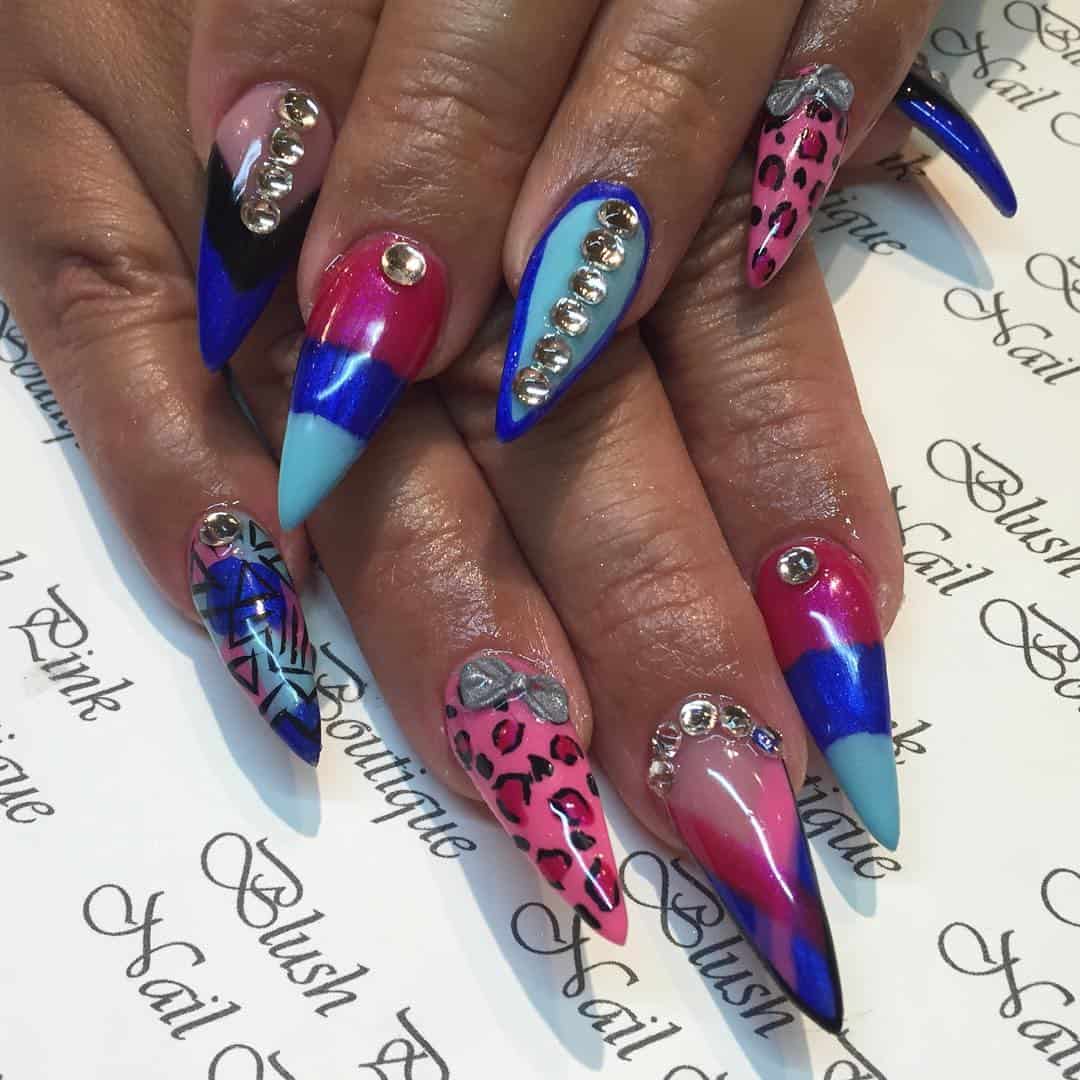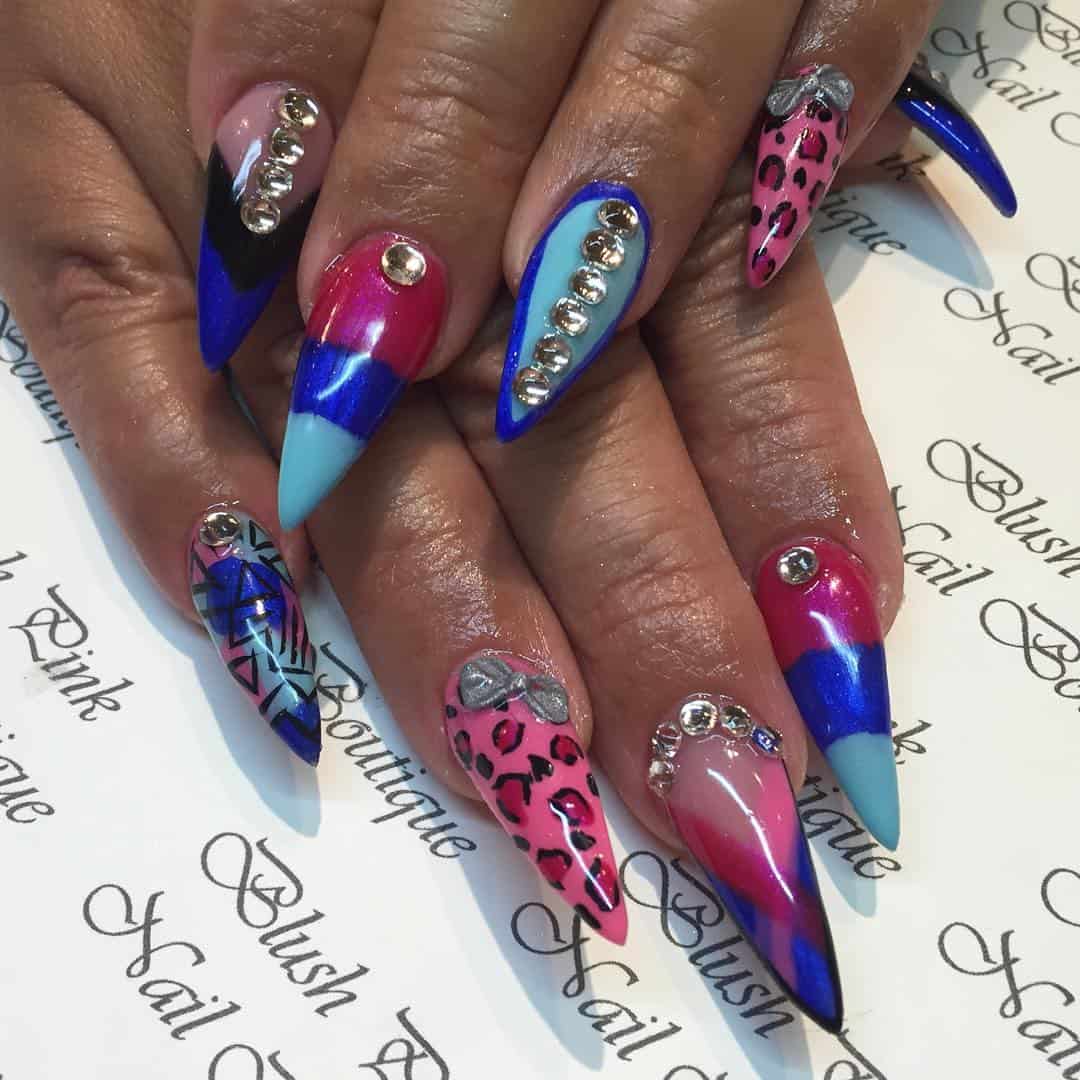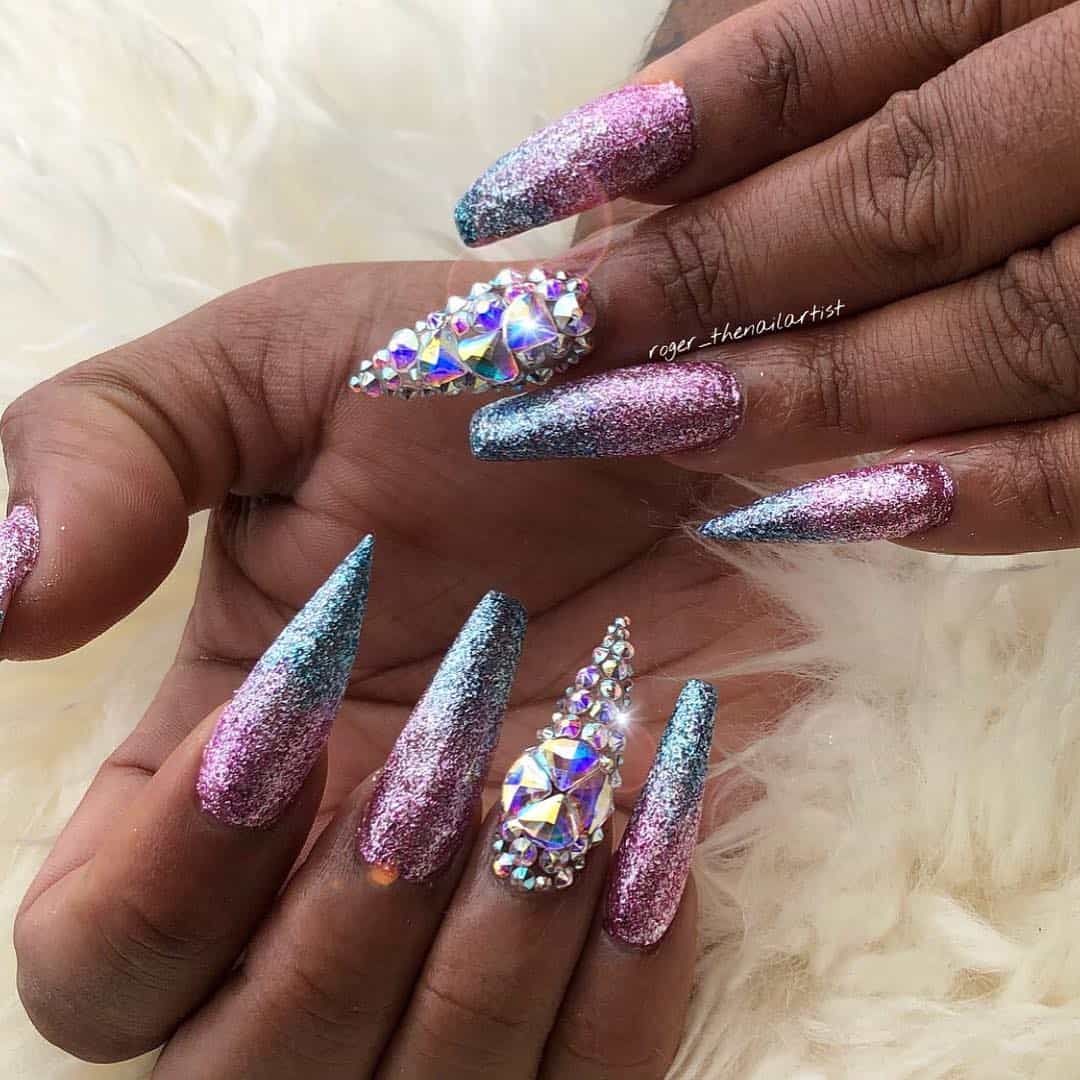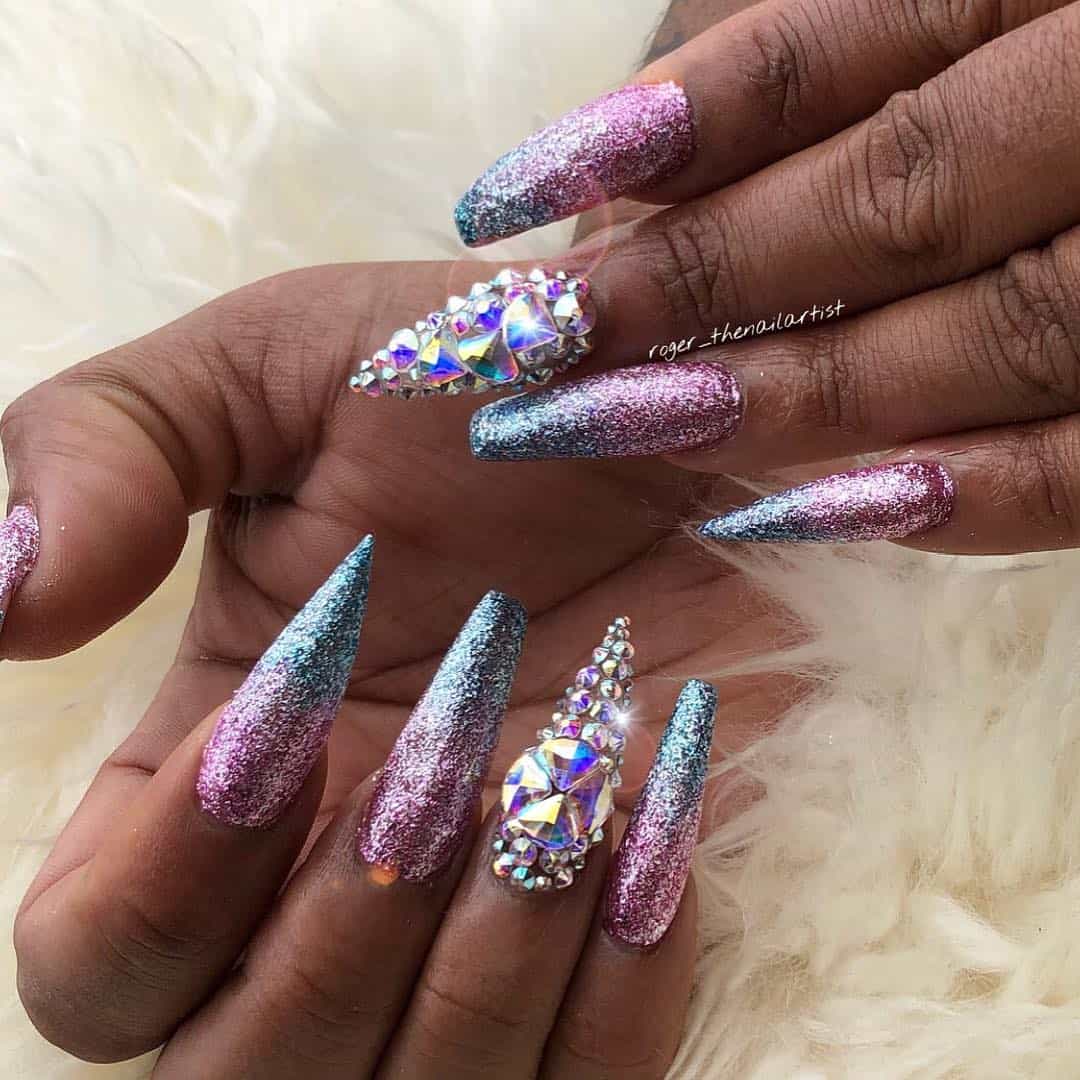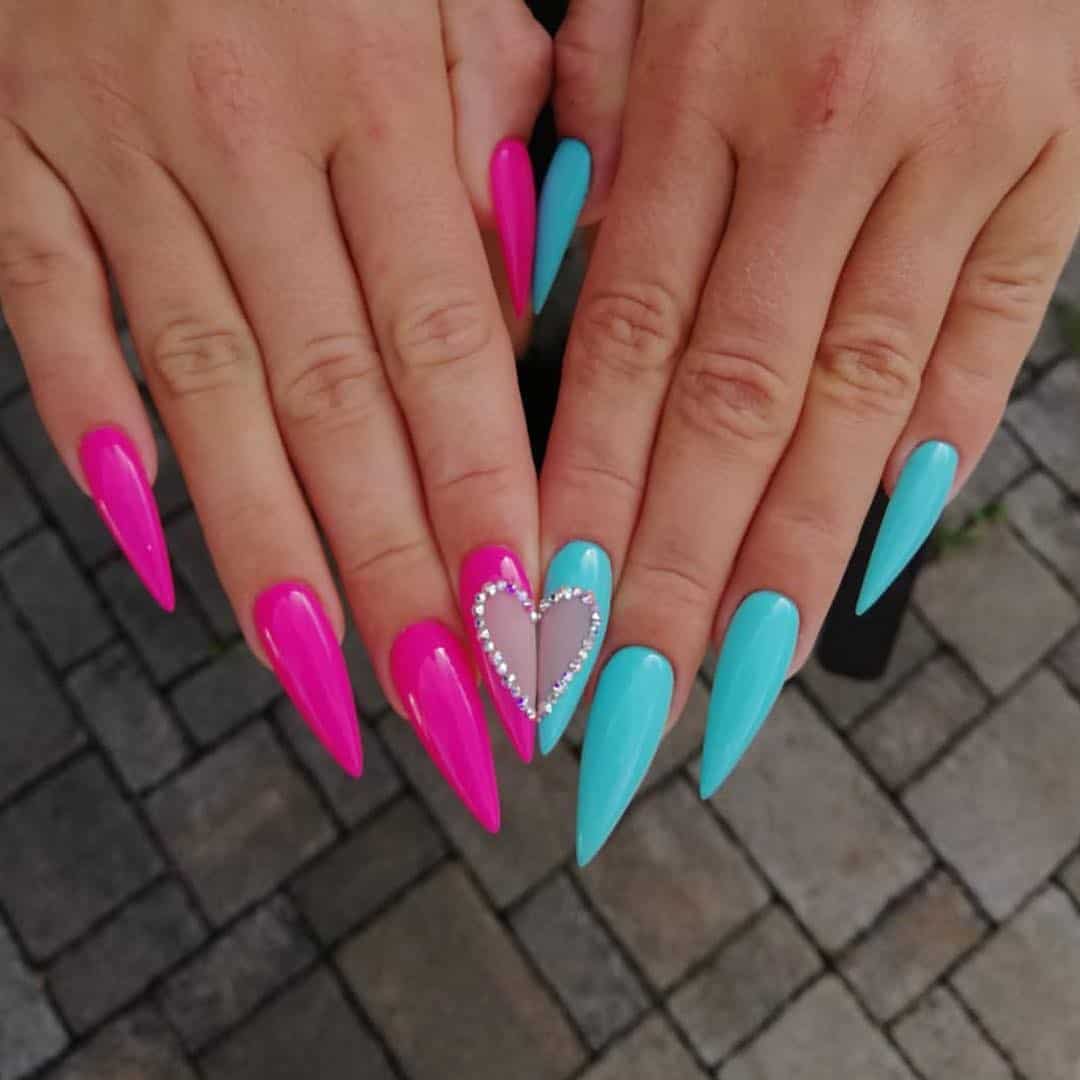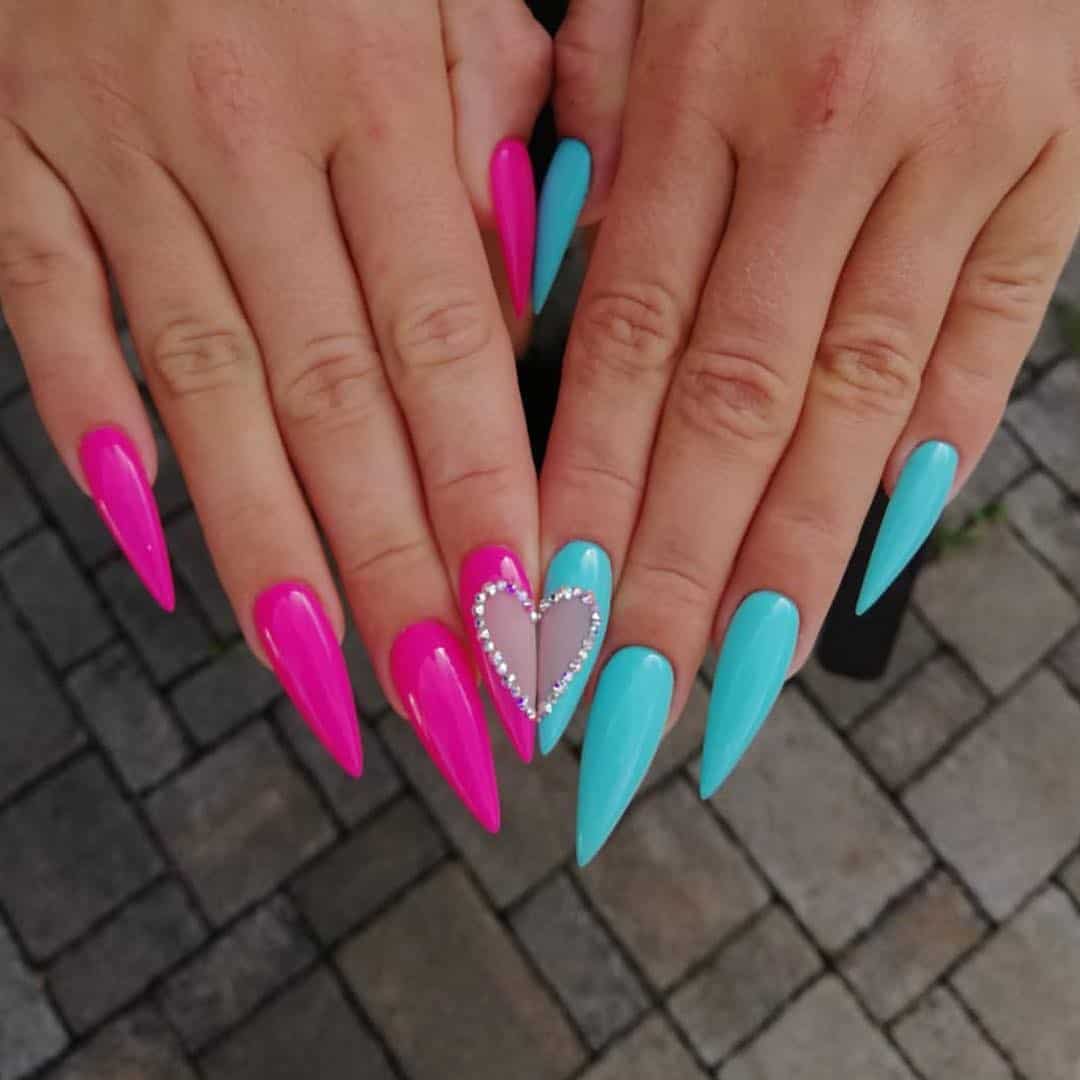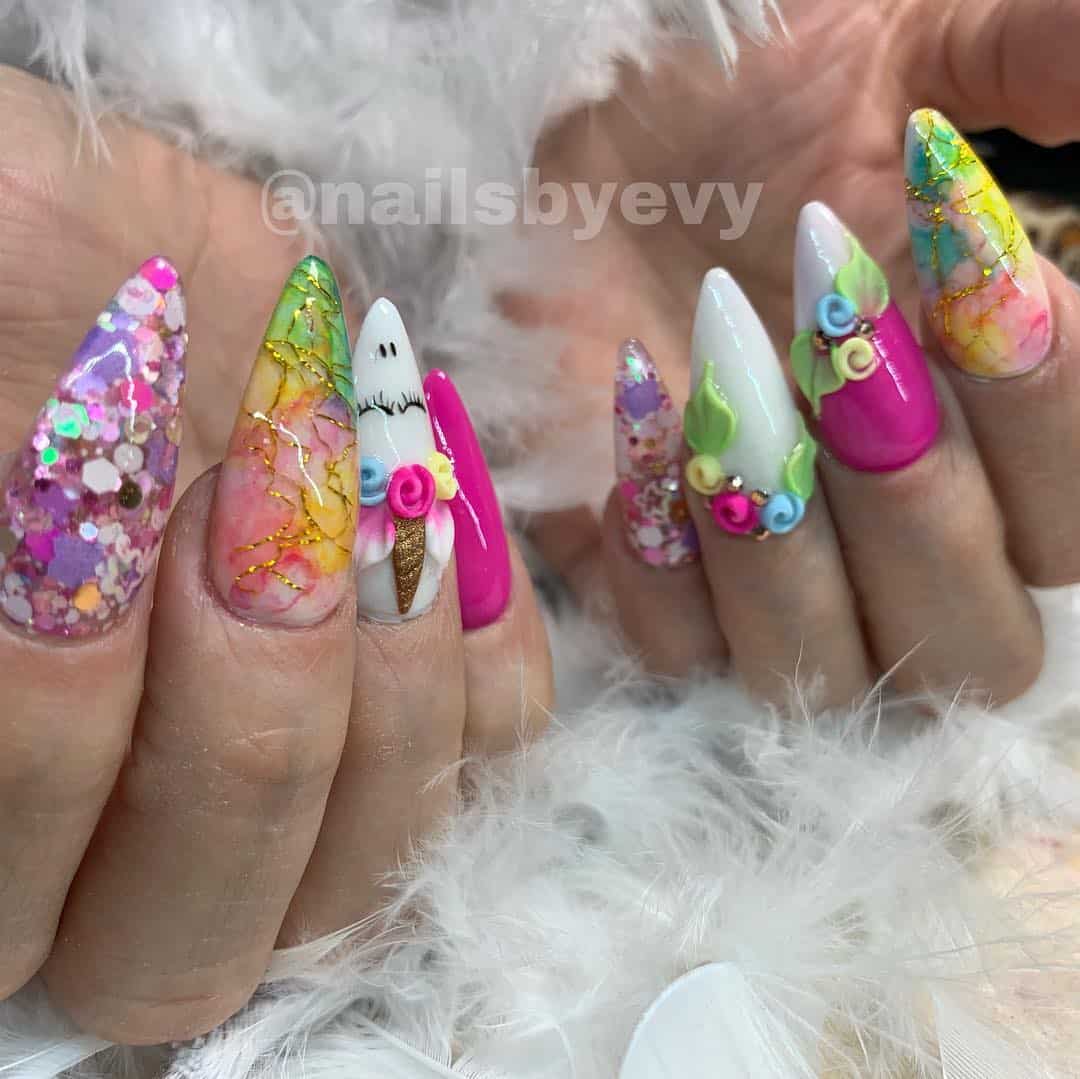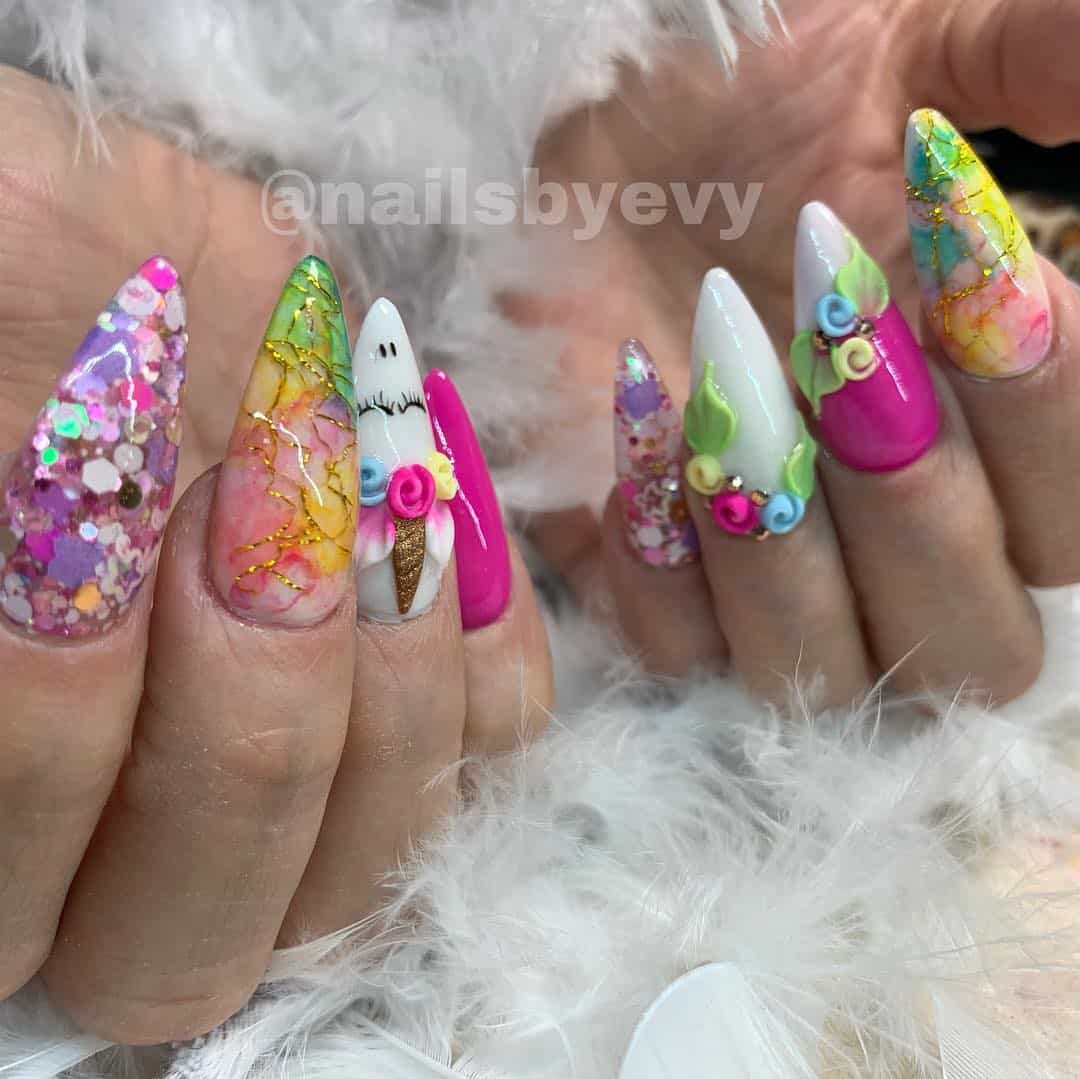 And some more beautiful gender reveal party nails ideas for inspiration. Enjoy!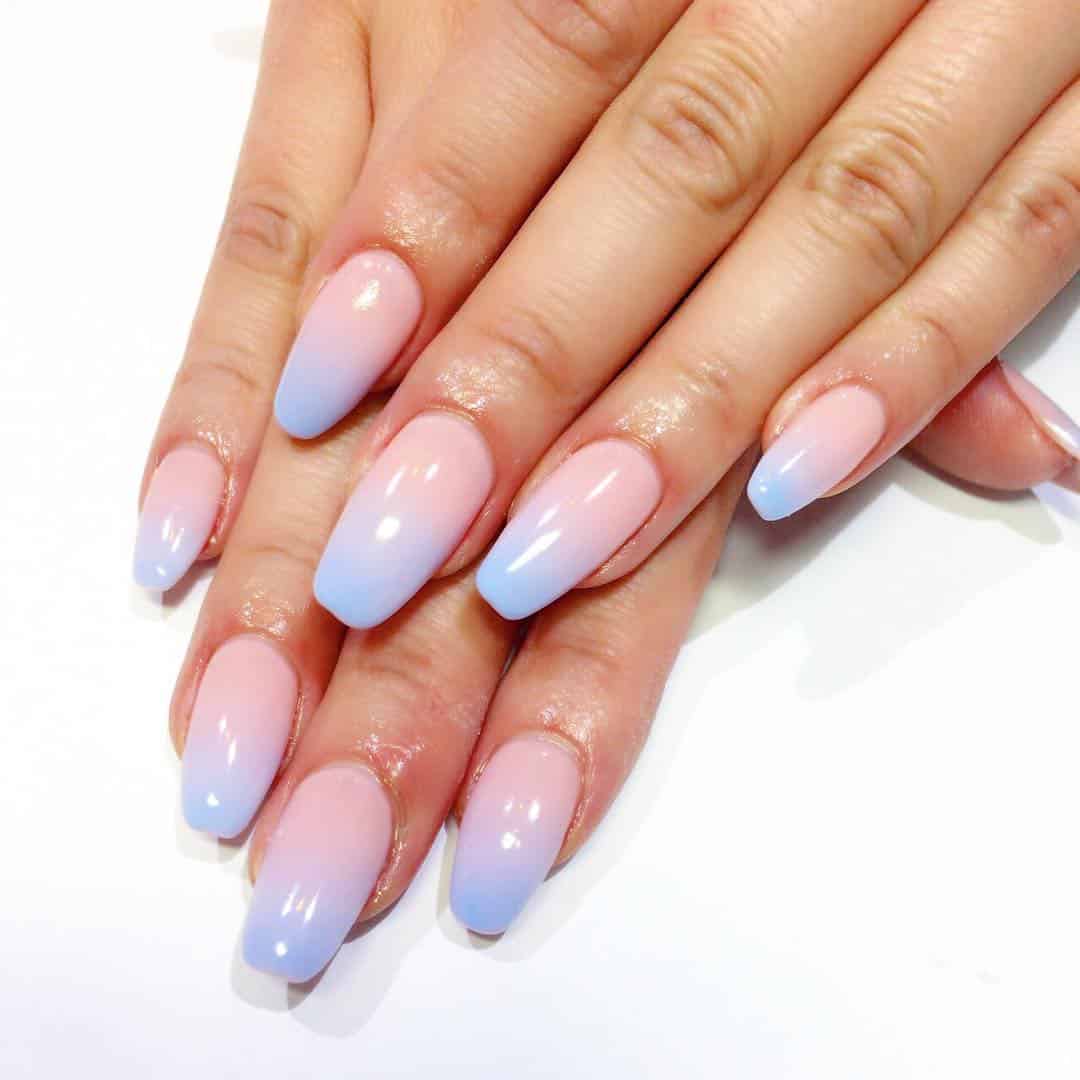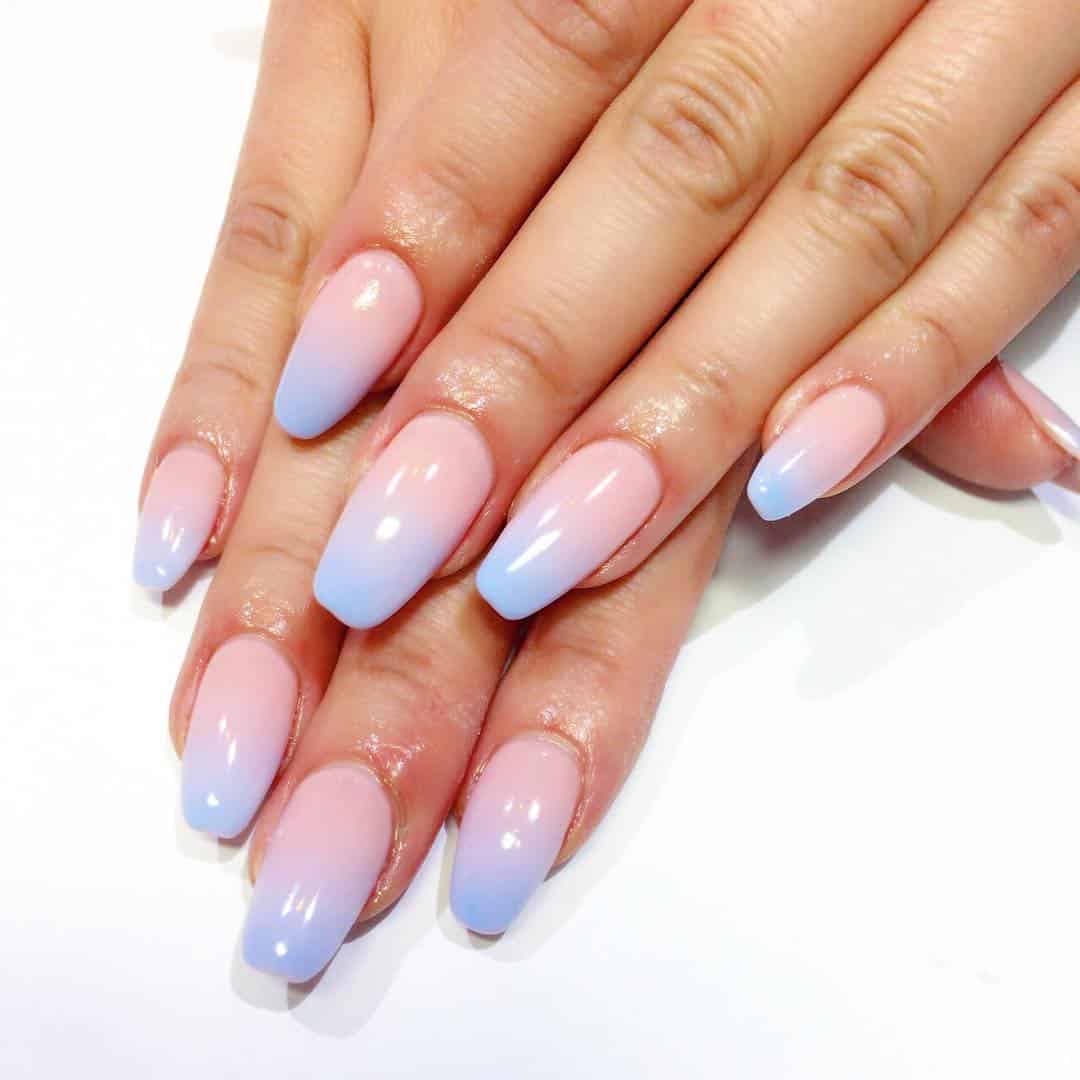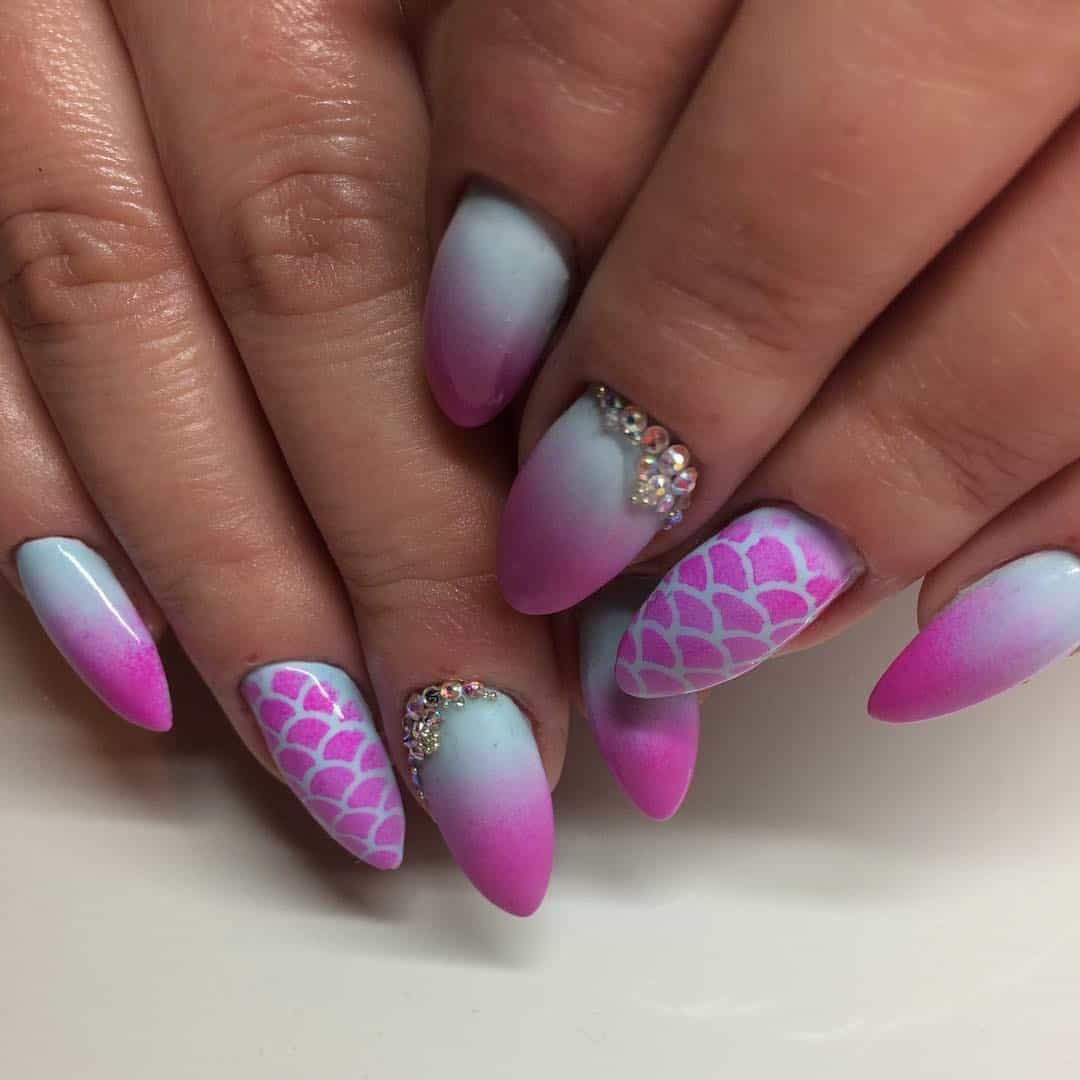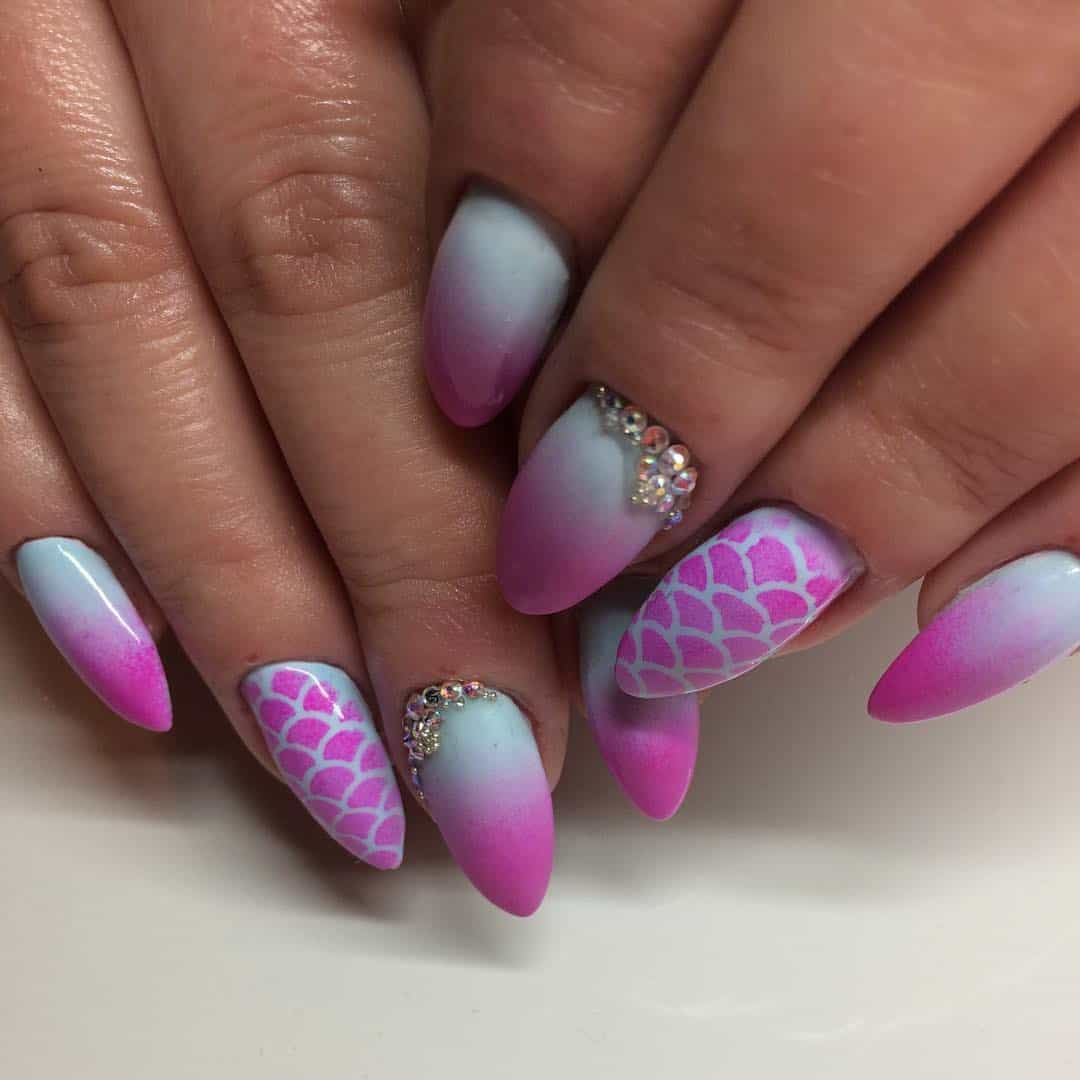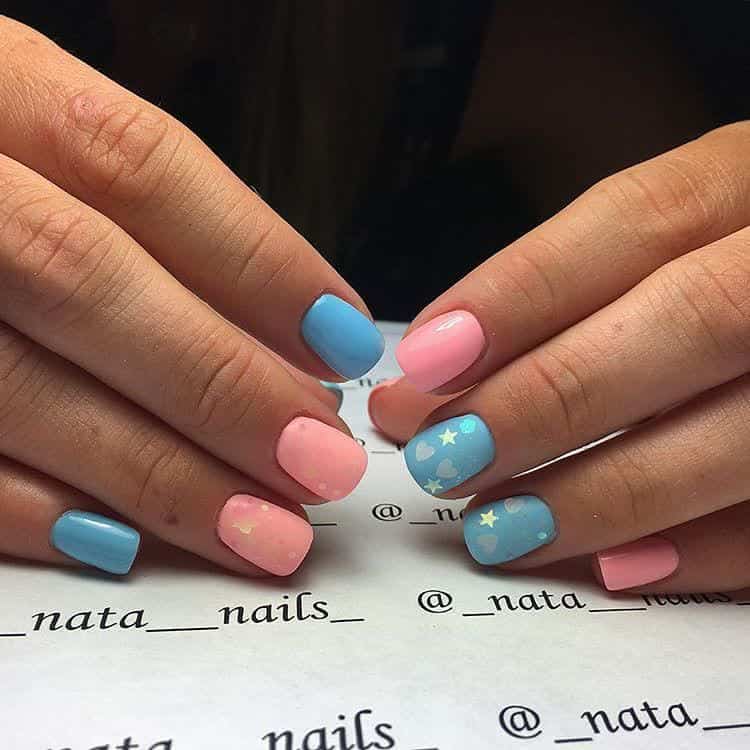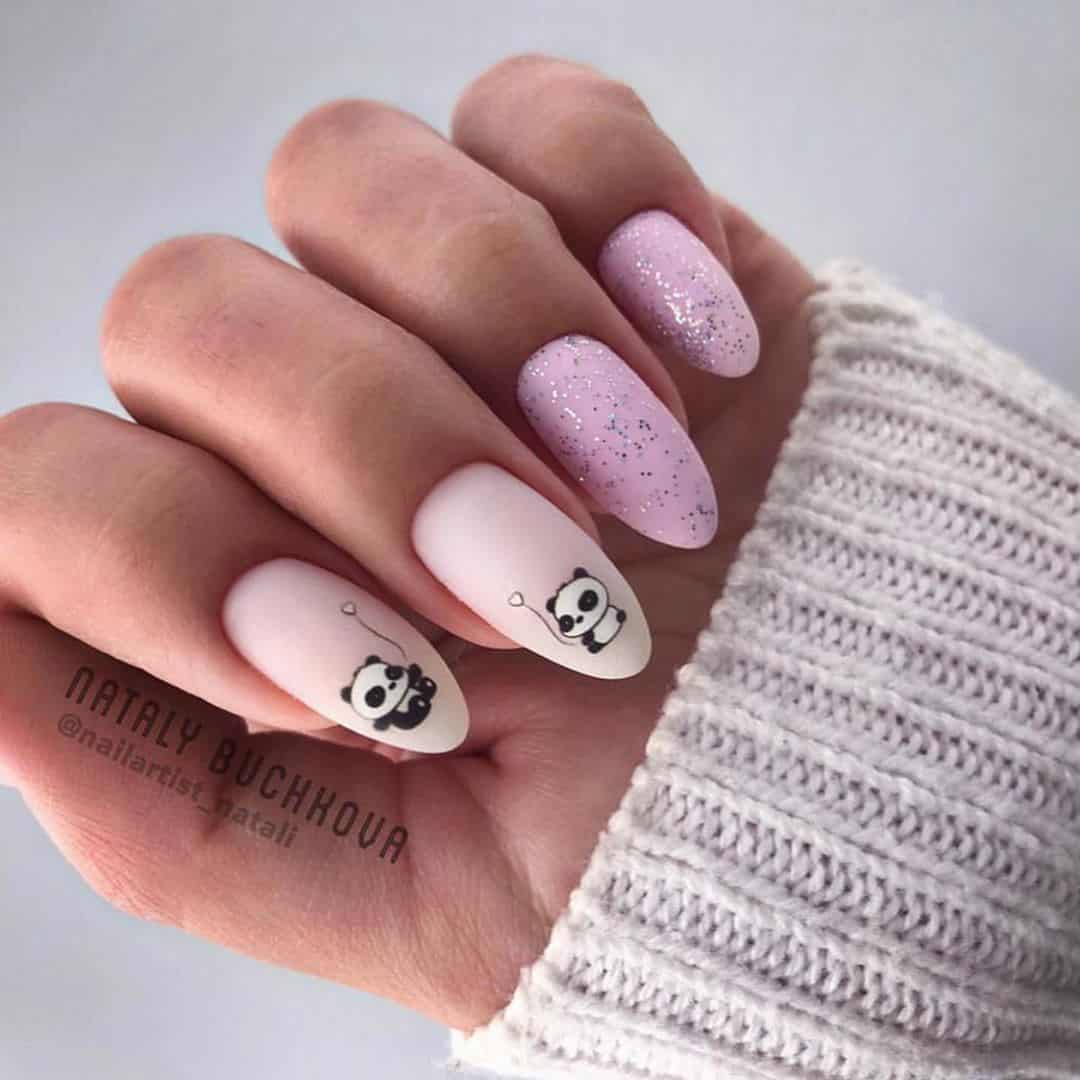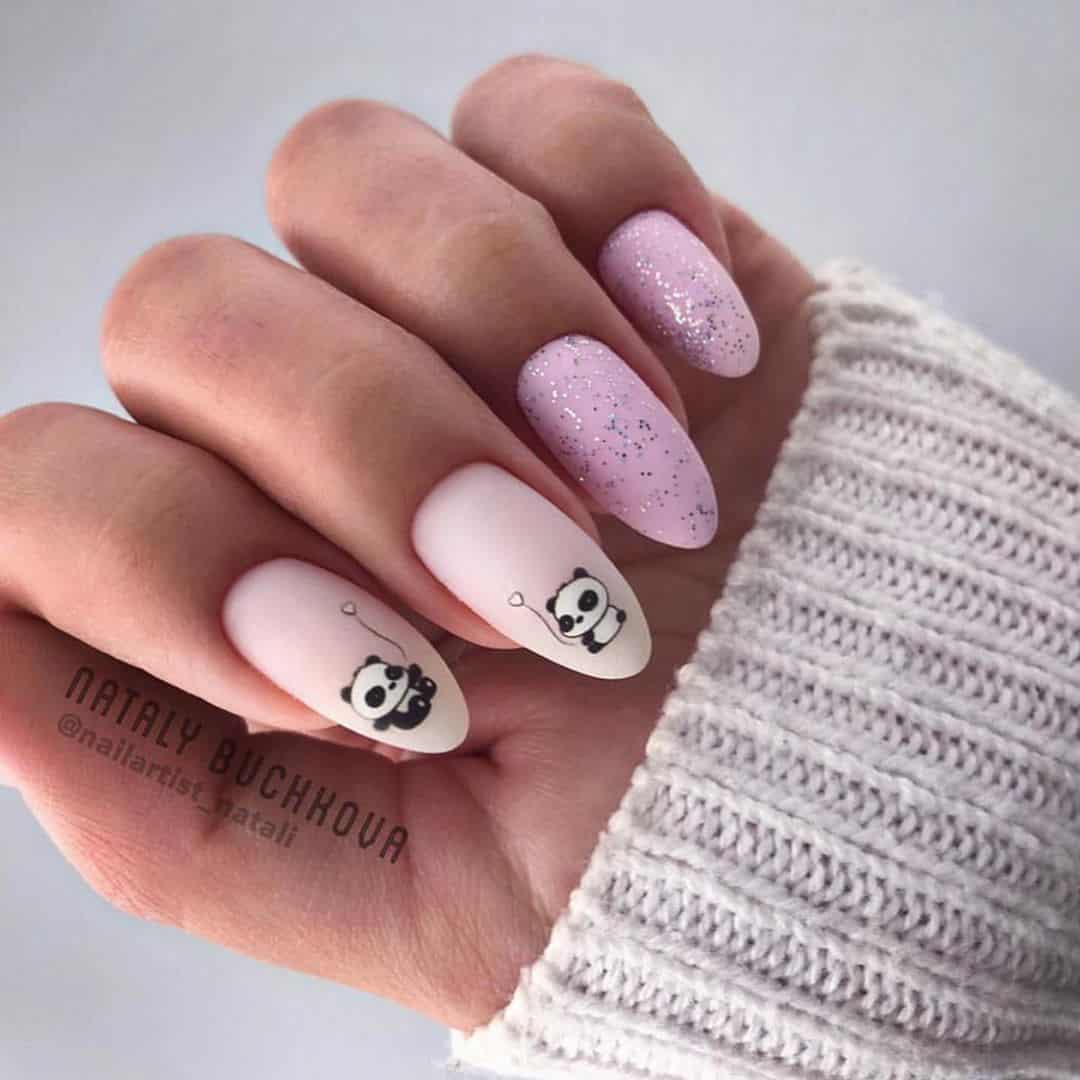 I hope my article was at least a little useful for you =)
Love, Yuliya
There are few interesting articles about Gender Reveal Party:
Gender reveal party food ideas 
10 Best themes for gender reveal party
How to plan gender reveal party?
Gender reveal party cake ideas
What to wear to a gender reveal party?
Great presents for gender reveal party!