Great presents for gender reveal party!
Wow! You are invited to celebrate a cute family holiday – Gender reveal party! It is  happy event in every family. A little family celebration. And you are wondering what to give? What do I bring to gender reveal party? In my article I would like to offer several options of presents for happy parents.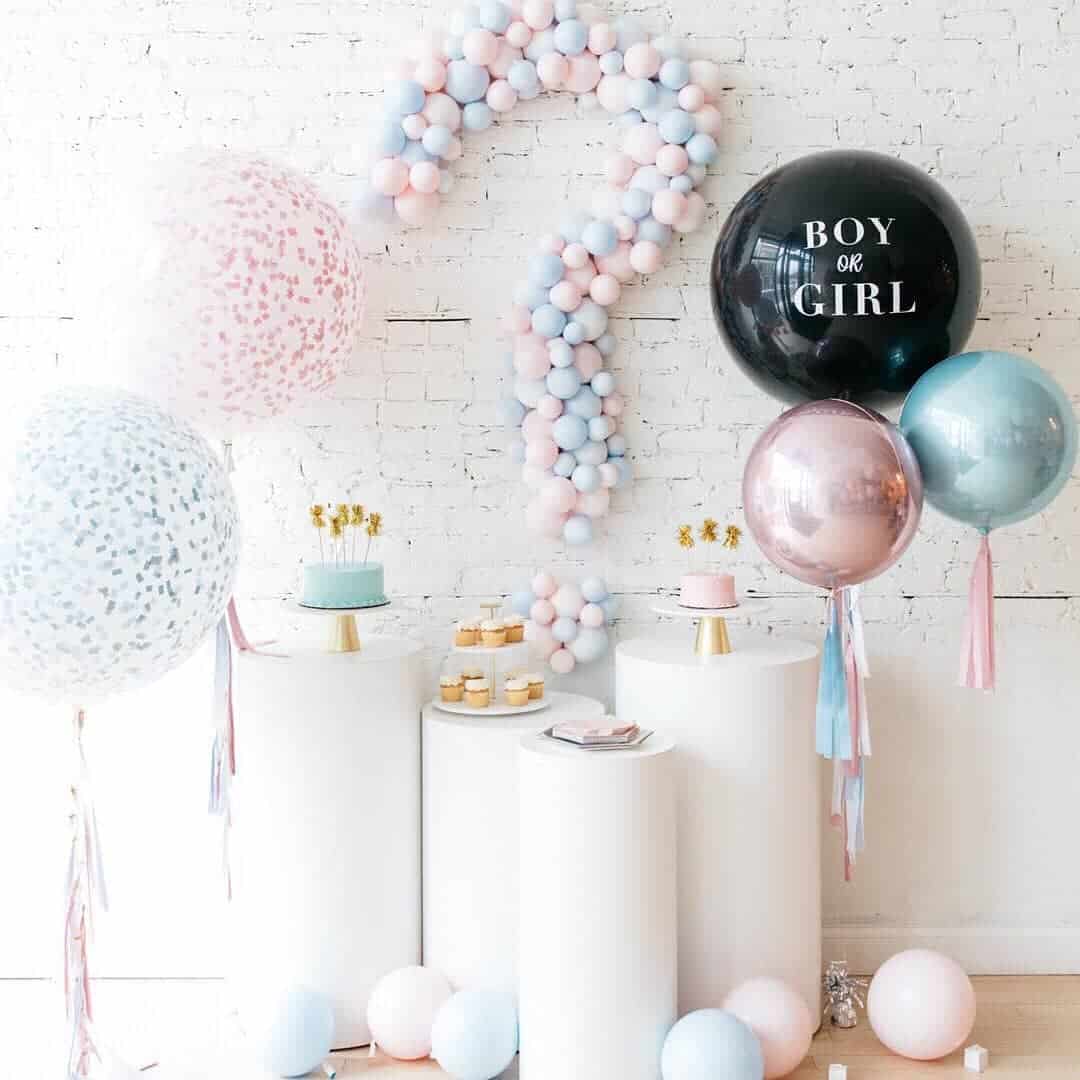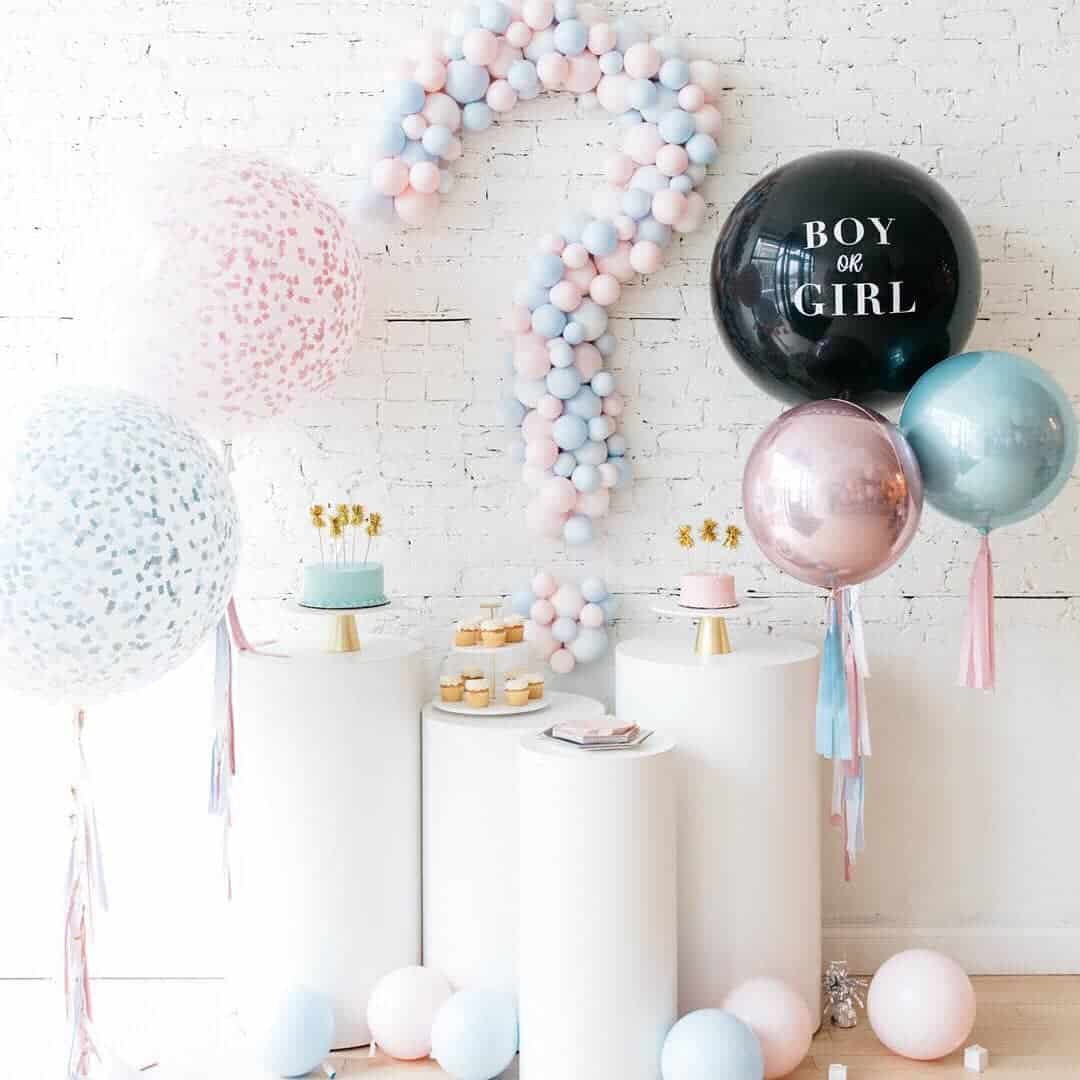 Presents for mommy and for her belly
The most important character of this party is mommy, of course! She needs to be pleased and supported.
The simplest gift can be flowers, sweets and cuddlesome toy. All girls love it. A Teddy bear or Bunny will please the baby, after.
It is a well-known fact that the mom-to-be's body undergoes many changes and it is necessary to take good care of it. The fight against stretch marks is hard work. Therefore, skin oils, silky creams or lotions are ideal.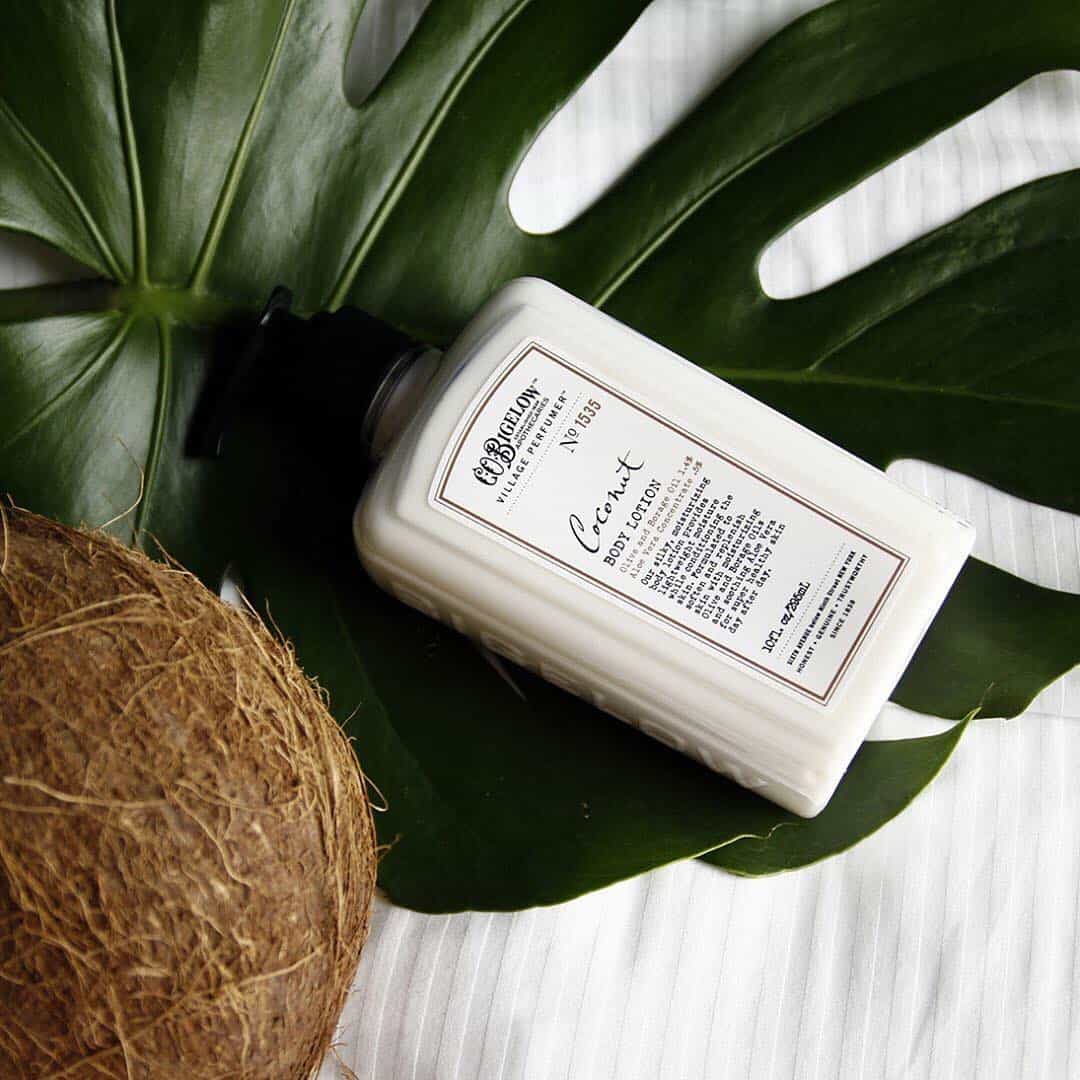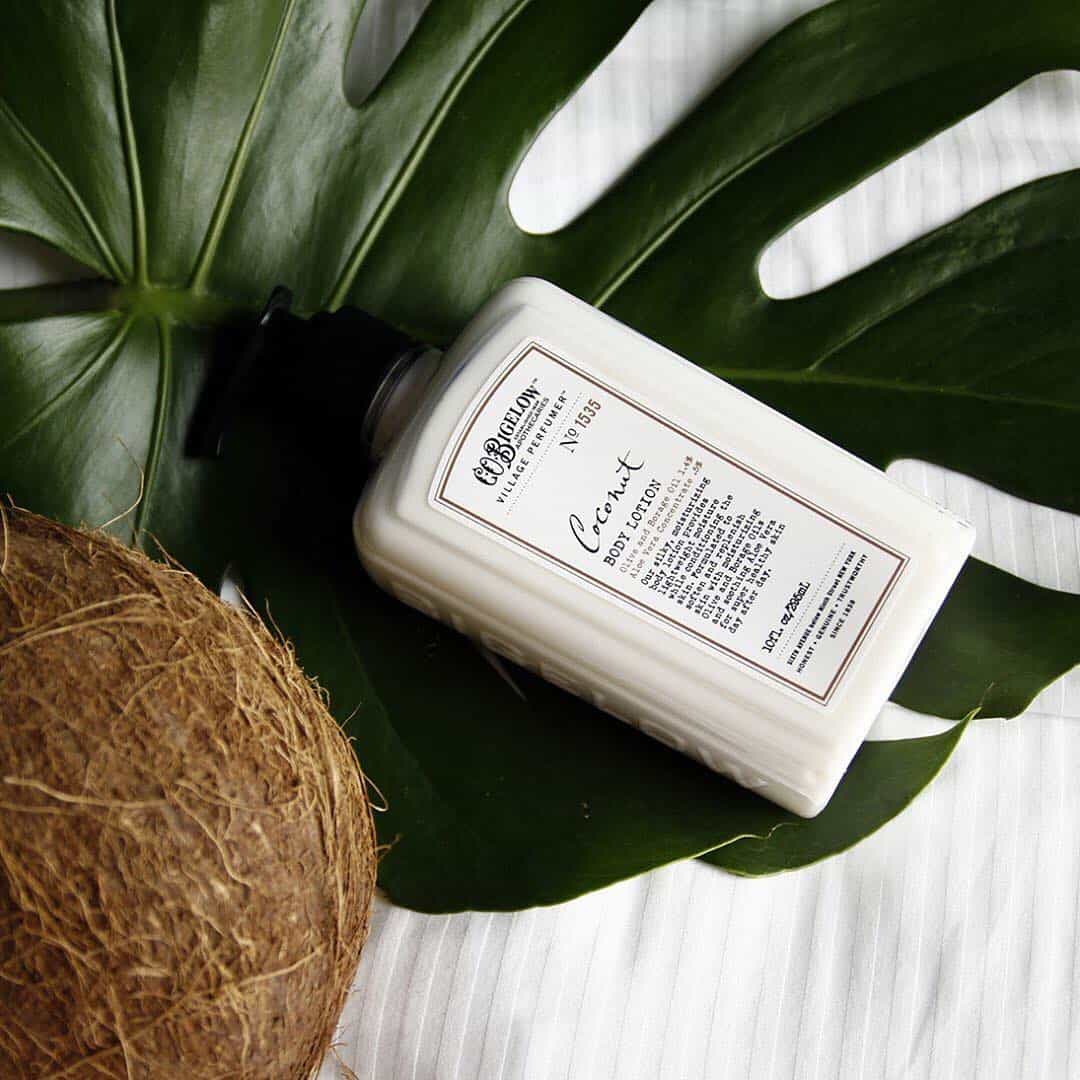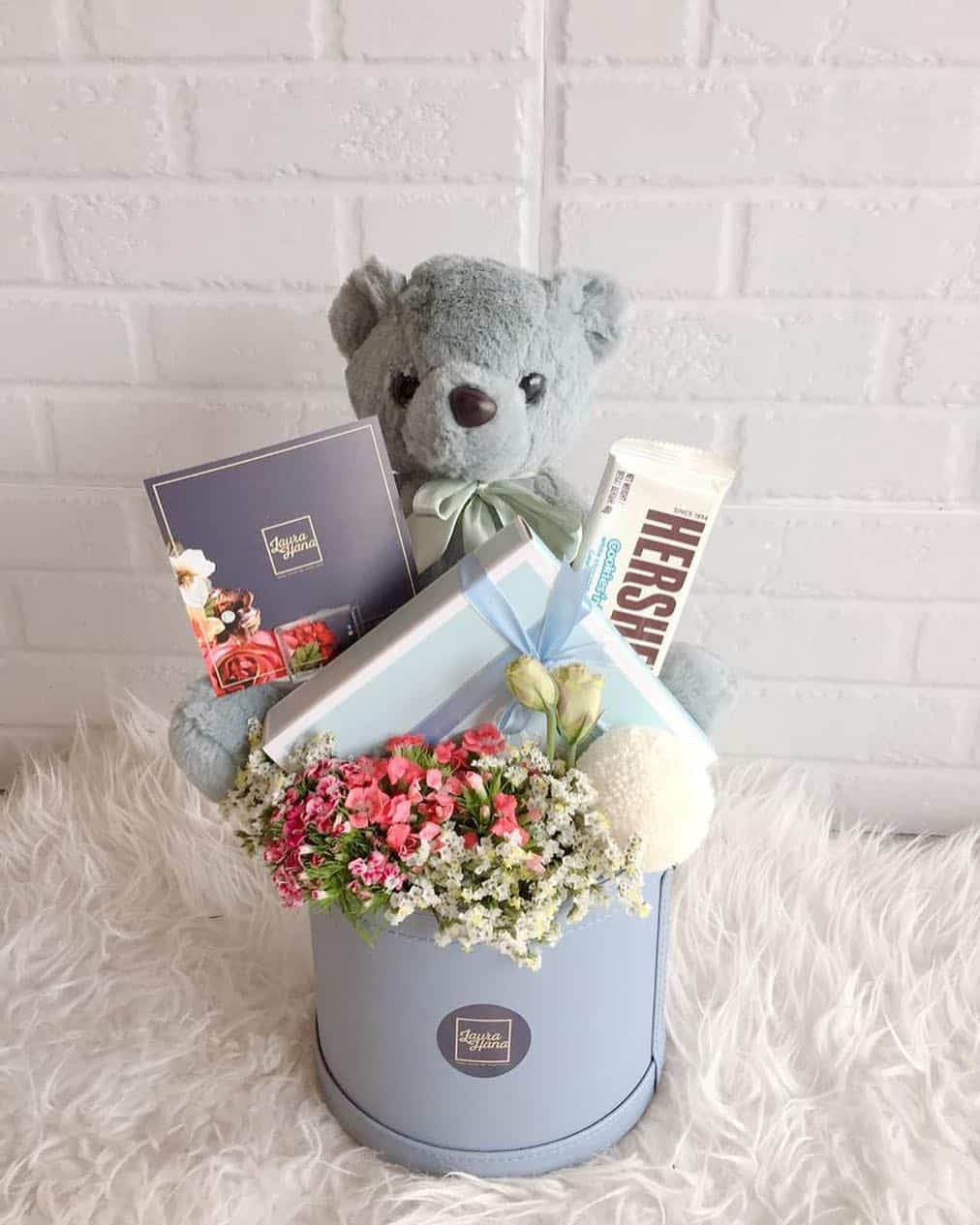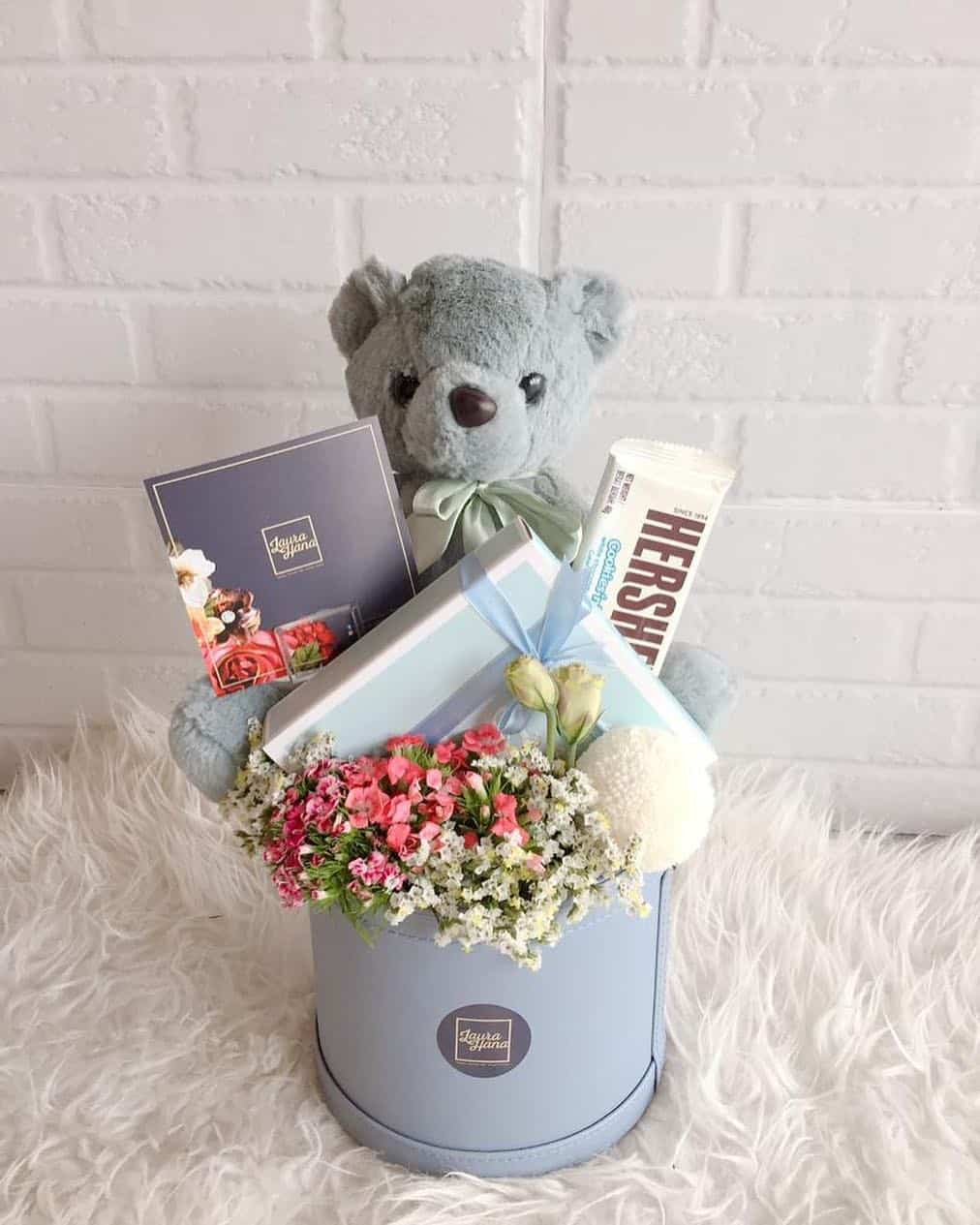 A great present for mom and baby will be belly buds. This headphones for a pregnant tummy that the baby could listen to pleasant music or fairy tales. It will brighten up its leisure =)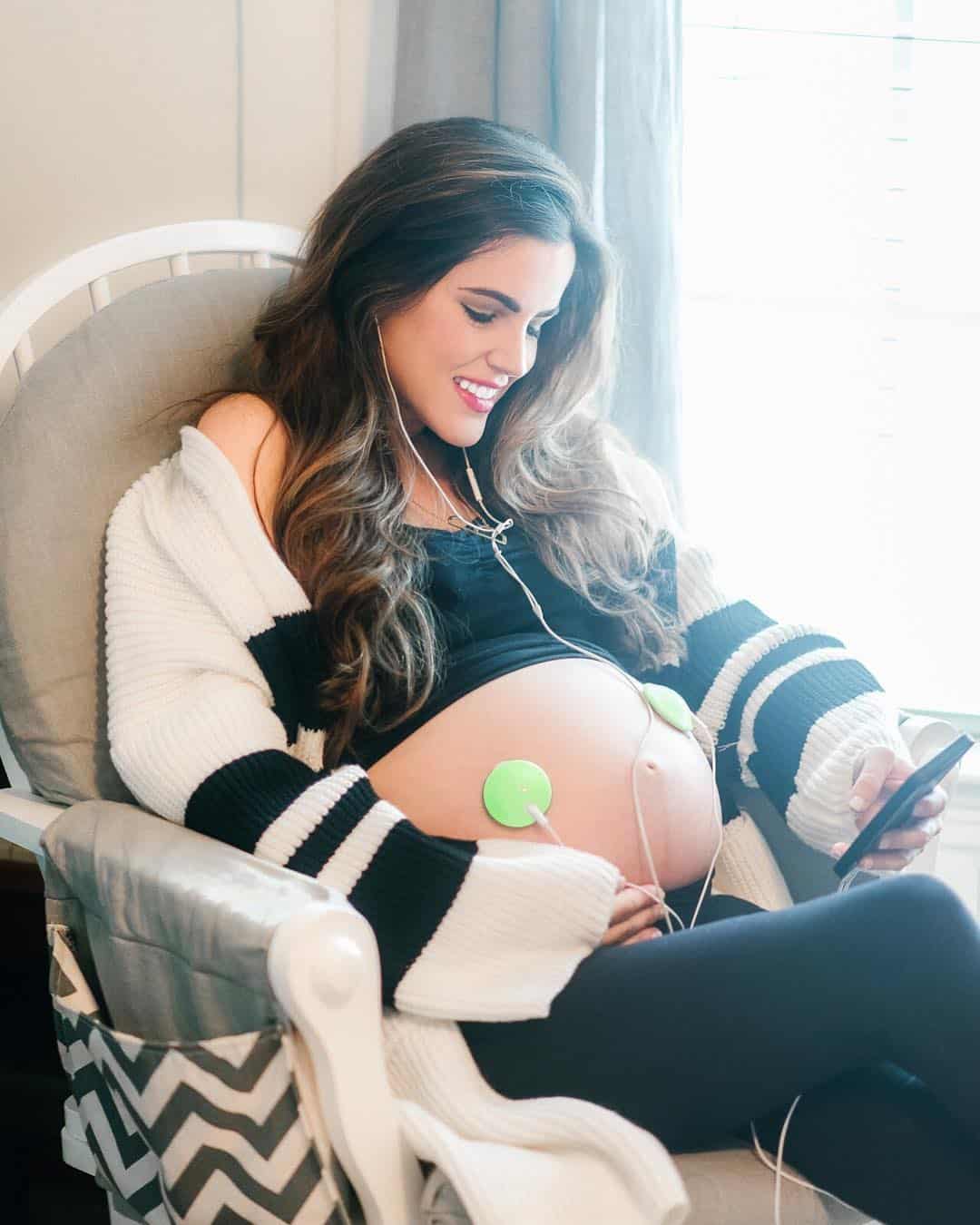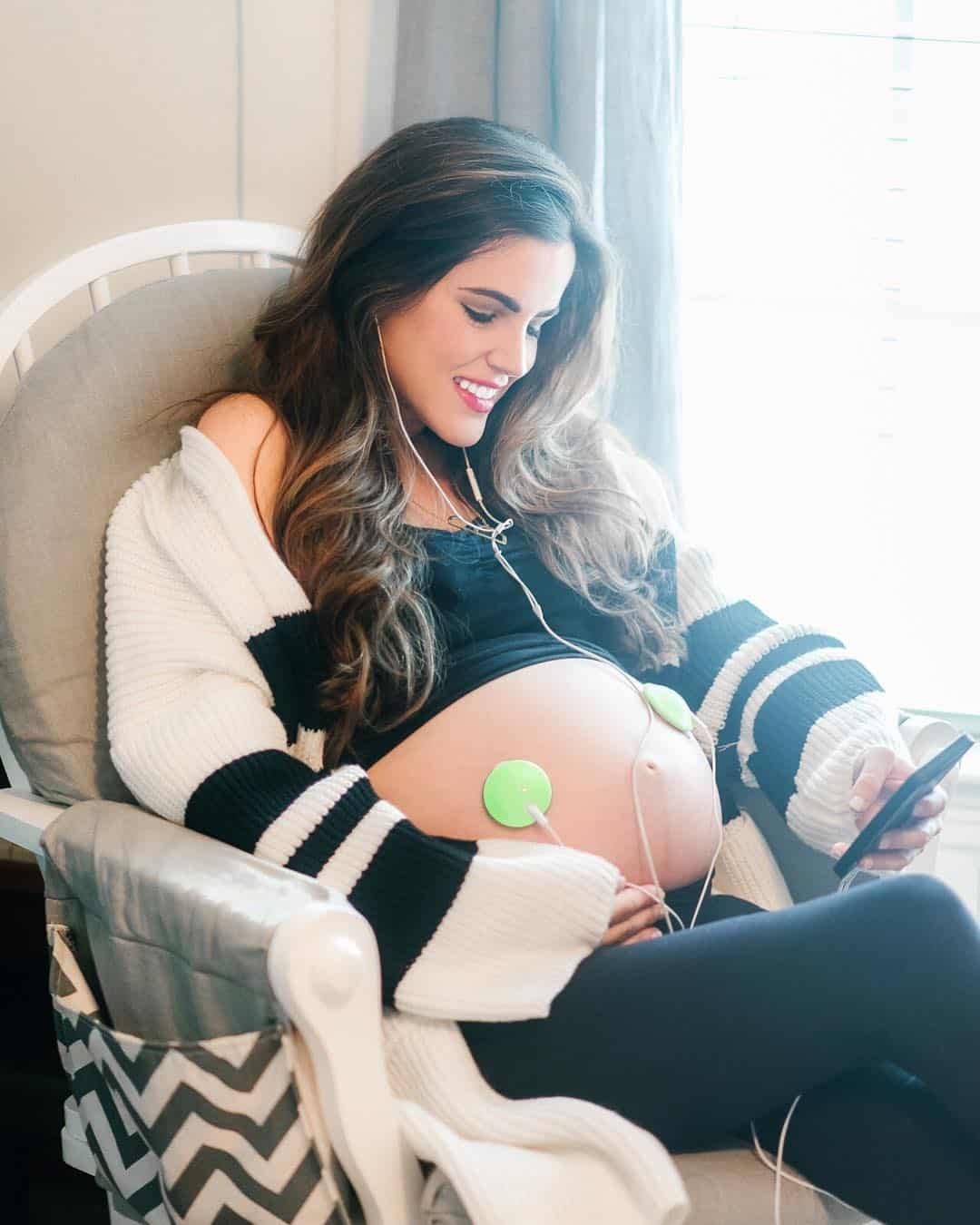 Relaxing and sporty presents
Practical girls love practical gifts. Such a gift can be a certificate to the clothing store for pregnant women, or clothes for newborns. Certificate to the beauty salon will be enjoyed by any woman, especially when because of the tummy, it is inconvenient to make yourself a pedicure.
Sporty girls can be given a certificate to the pool for Aqua aerobics or yoga for pregnant women.
Another idea for a certificate or coupon, might be floating. The expectant mother will be able to relax, be alone with her thoughts and give rest to tired legs. All that is good for mom, it is good for the baby.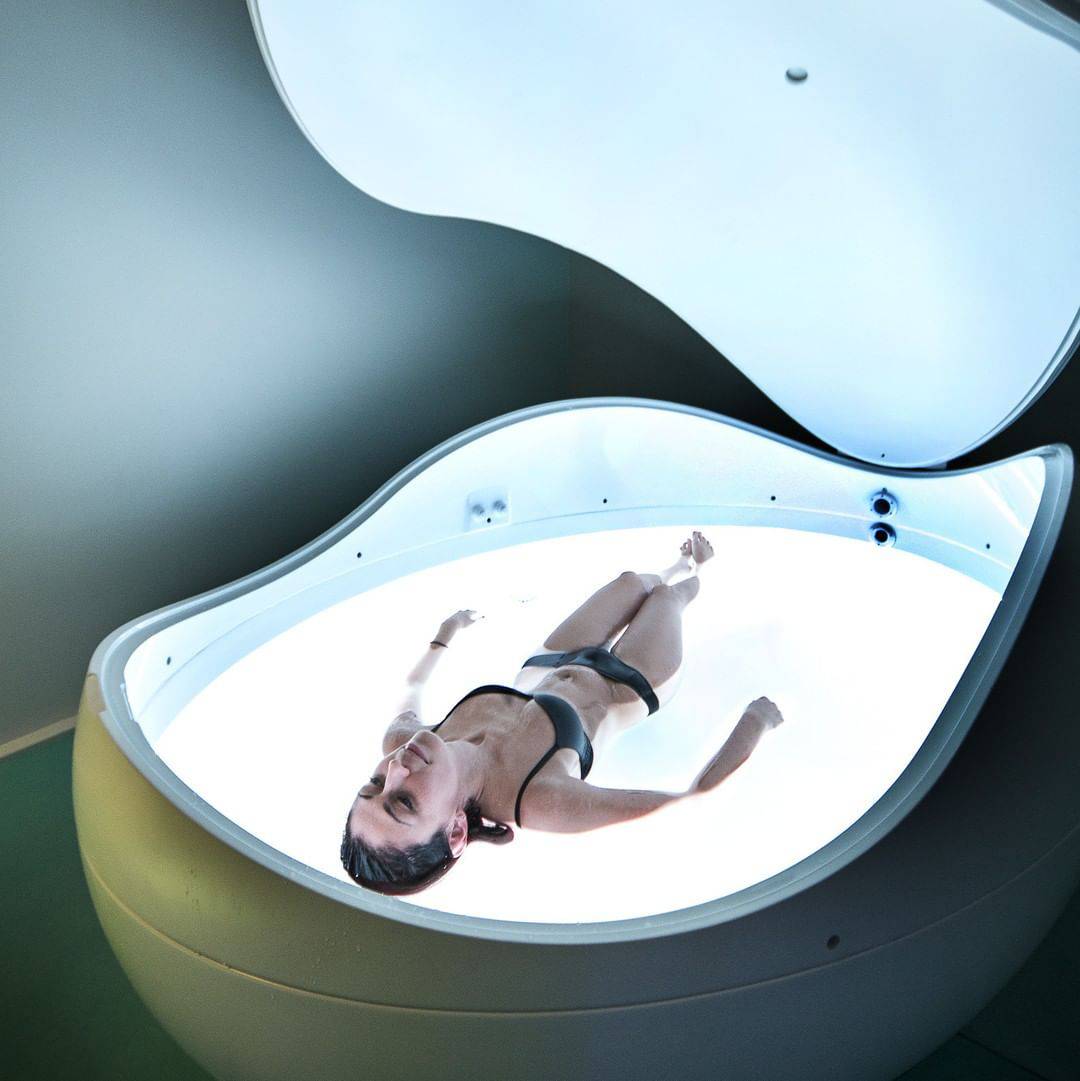 A wonderful invention is a fit ball. It is useful for mom during pregnancy, it is convenient to sit on the last months of carrying. After giving birth there are two options to this ball for usage. First one is based on my own experience: sitting on the fit ball is easy to rock the baby. It does not create shaking and gently lulls the newborn, which makes life easier for parents. The second option to use fit ball for its intended purpose, that would bring yourself into shape after childbirth. All we need is sport.
Memorable presents for the soul
Very good present for gender reveal party is a professional photo shoot. Dress up, make-up and hairstyle, and finally take a picture in a beautiful entourage, what could be better? Certificate for a photo shoot is a delightful gift. Parents will be happy to have photos reminding them of such a wonderful time in their lives.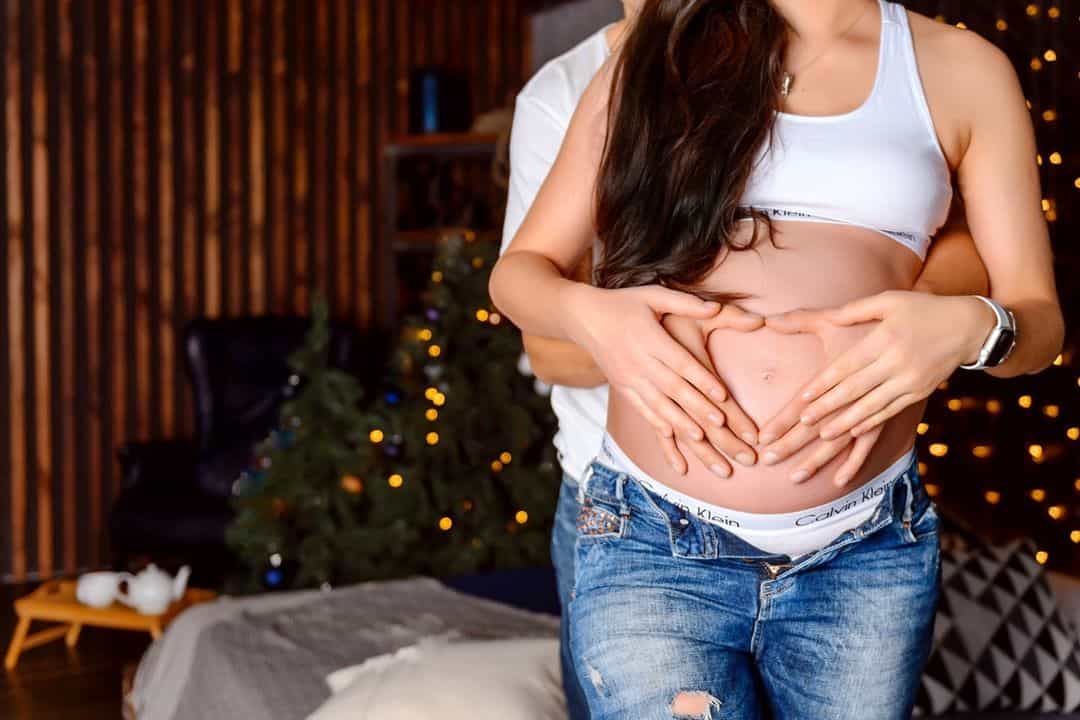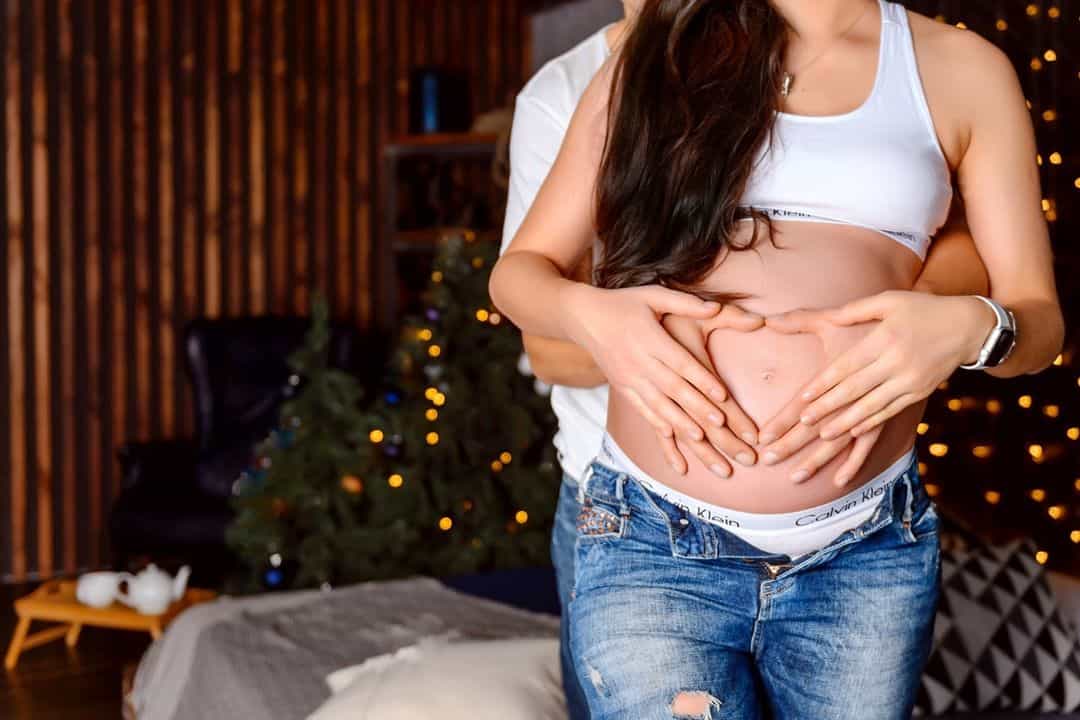 You can also give memorable souvenirs, such as paired t-shirts and mugs, or even a frame for sonogram photo.
Pillow for pregnant women or soft blanket made of natural materials, is also suitable as a present for gender reveal party.
Do not forget that you can always make a gift with your own hands. If you have a scrapbooking skills, you can create a cute photo album, or diary for pregnancy.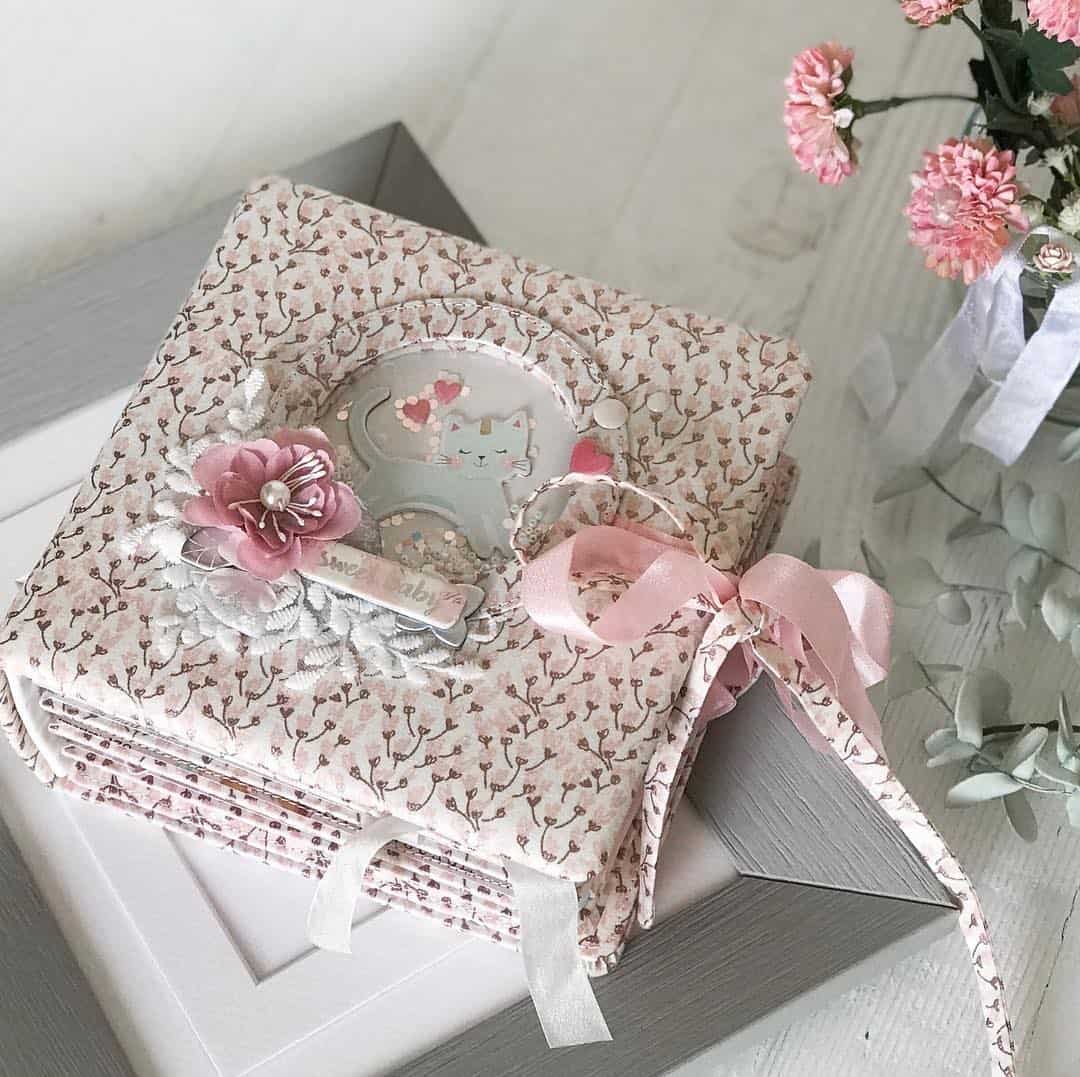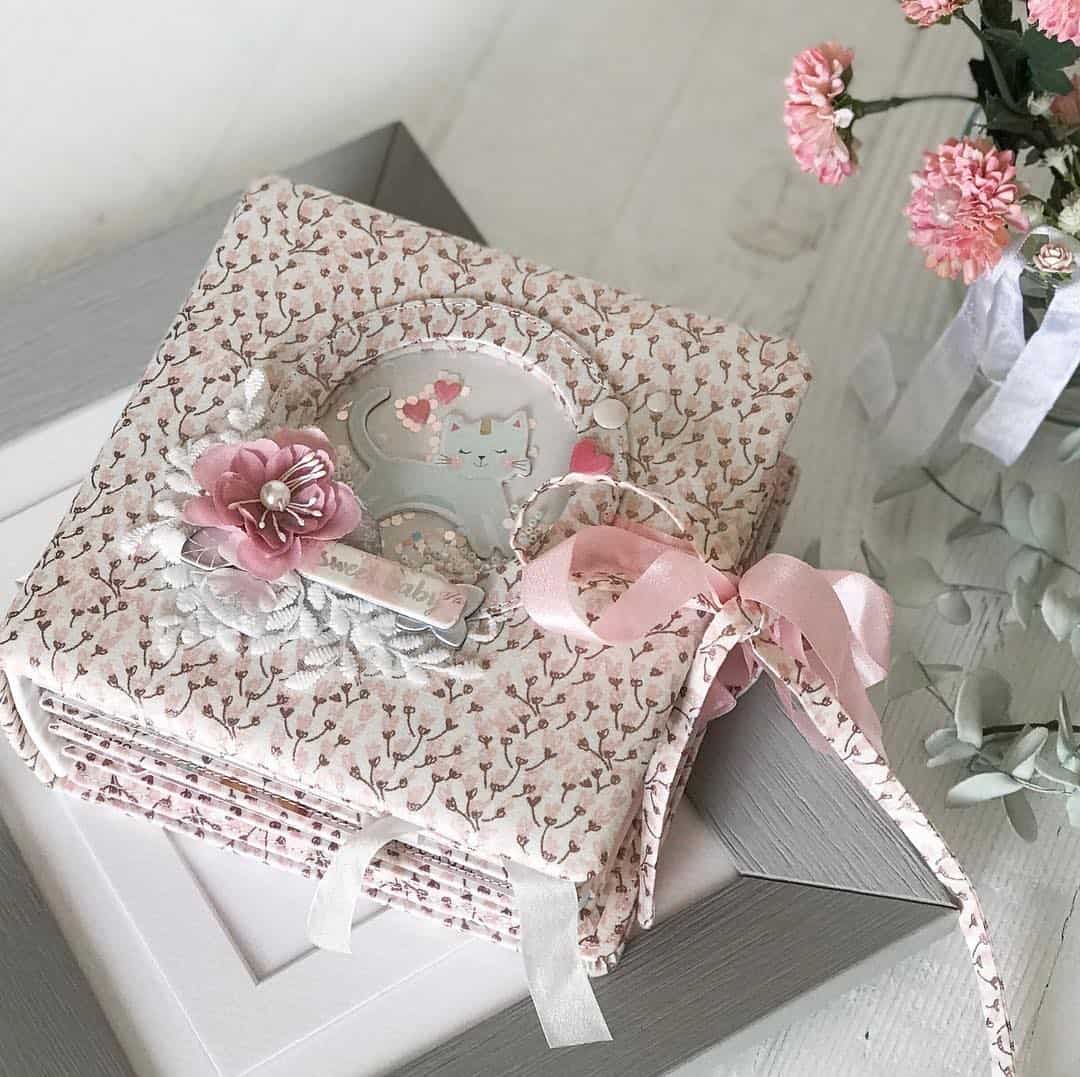 Presents for new-coming baby
Many future parents are a little superstitious, and do not want to get gifts for the baby in advance. If your couple is not one of these, here are some more ideas for presents.
Cute gifts for newborns is a separate topic, I will write about it in my next articles. And now briefly about the main thing.
Sweet baby box is the cutest present for gender reveal party. Usually put hats, vests, teethers and little toy for sleep with. Cot mobile is very useful present. The are a lot of variants of it.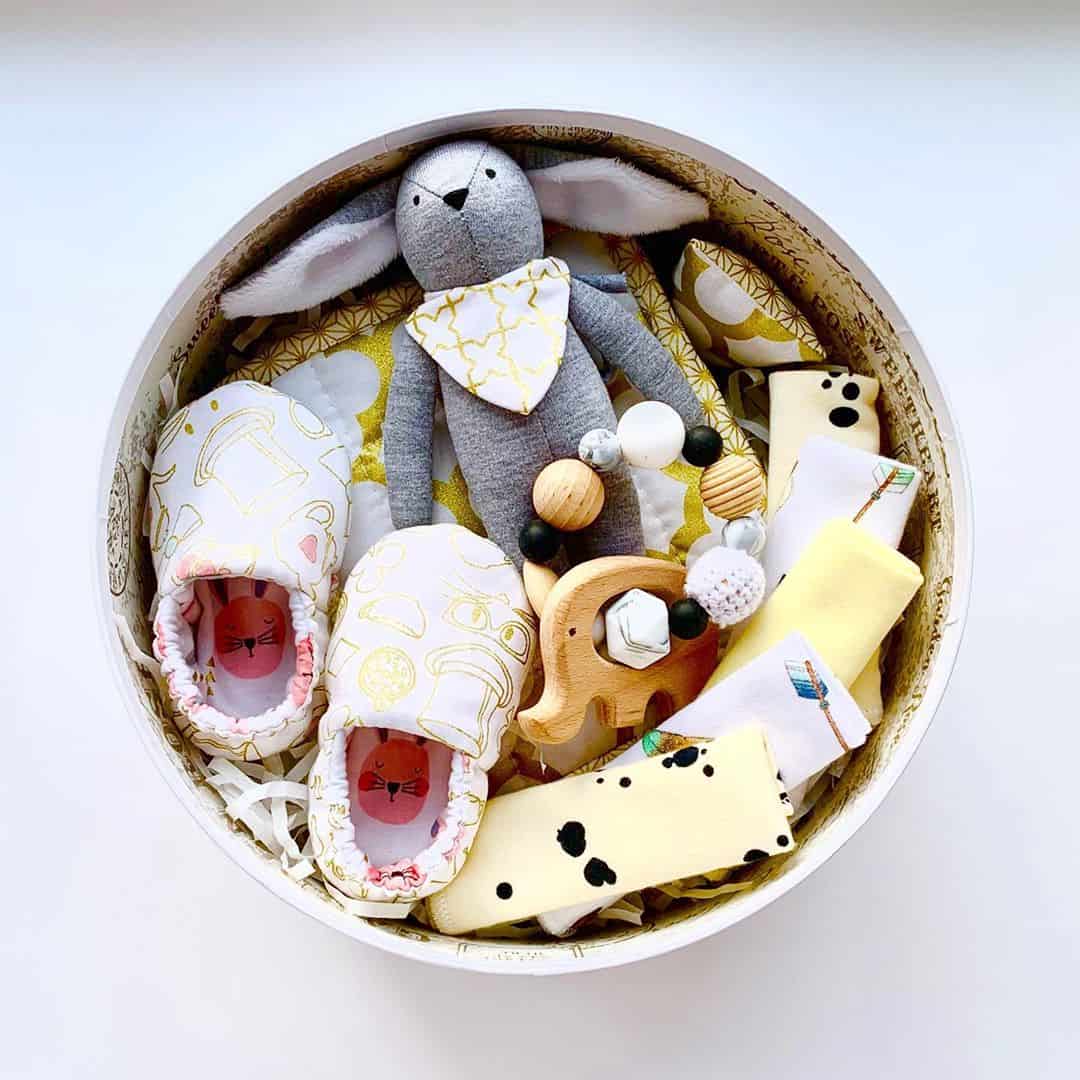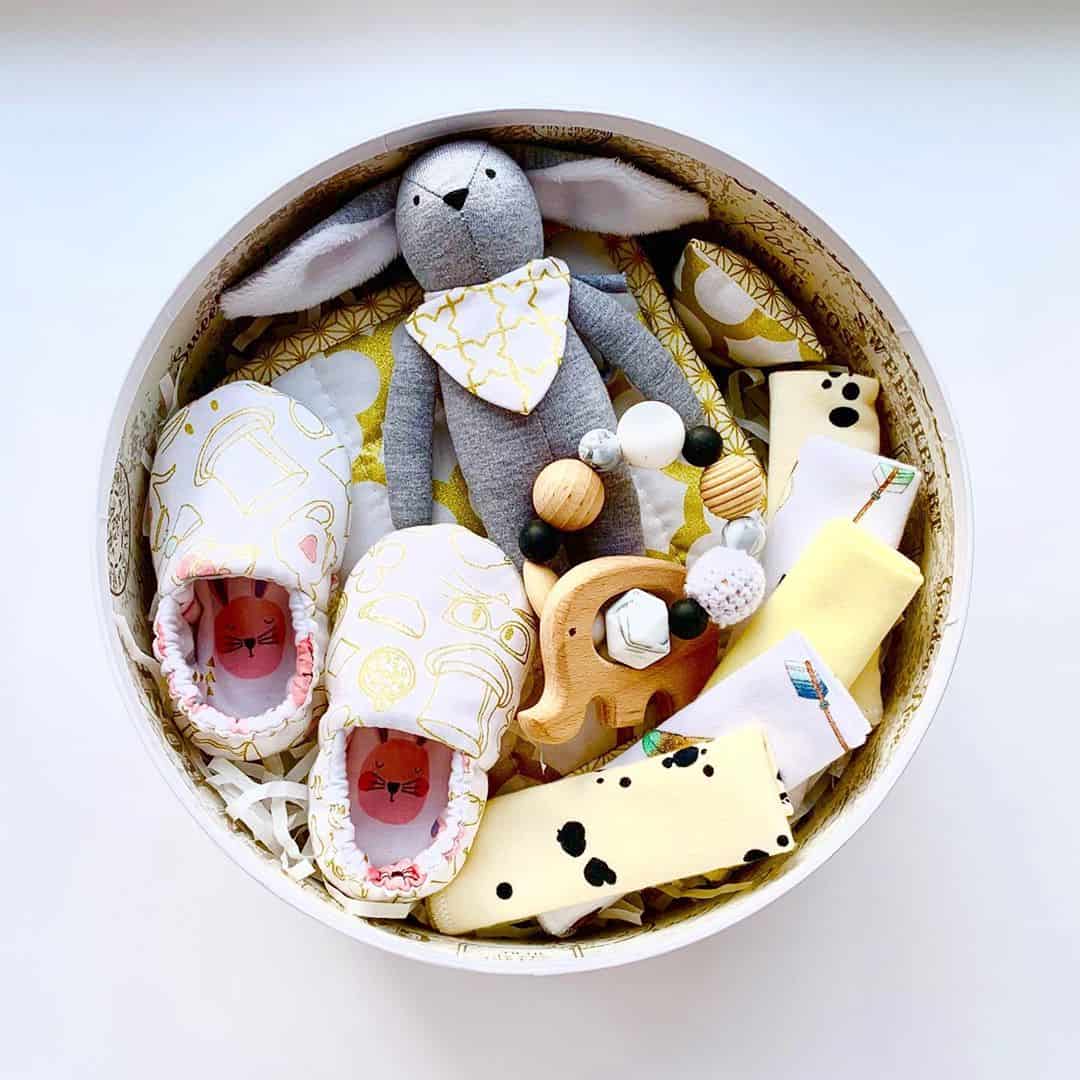 Since we do not know the sex of the child, we can always choose a neutral color, such as yellow, white or purple.
Booties is a wonderful memorable gift. They can be knitted or fleece, or even stylized as a sneakers.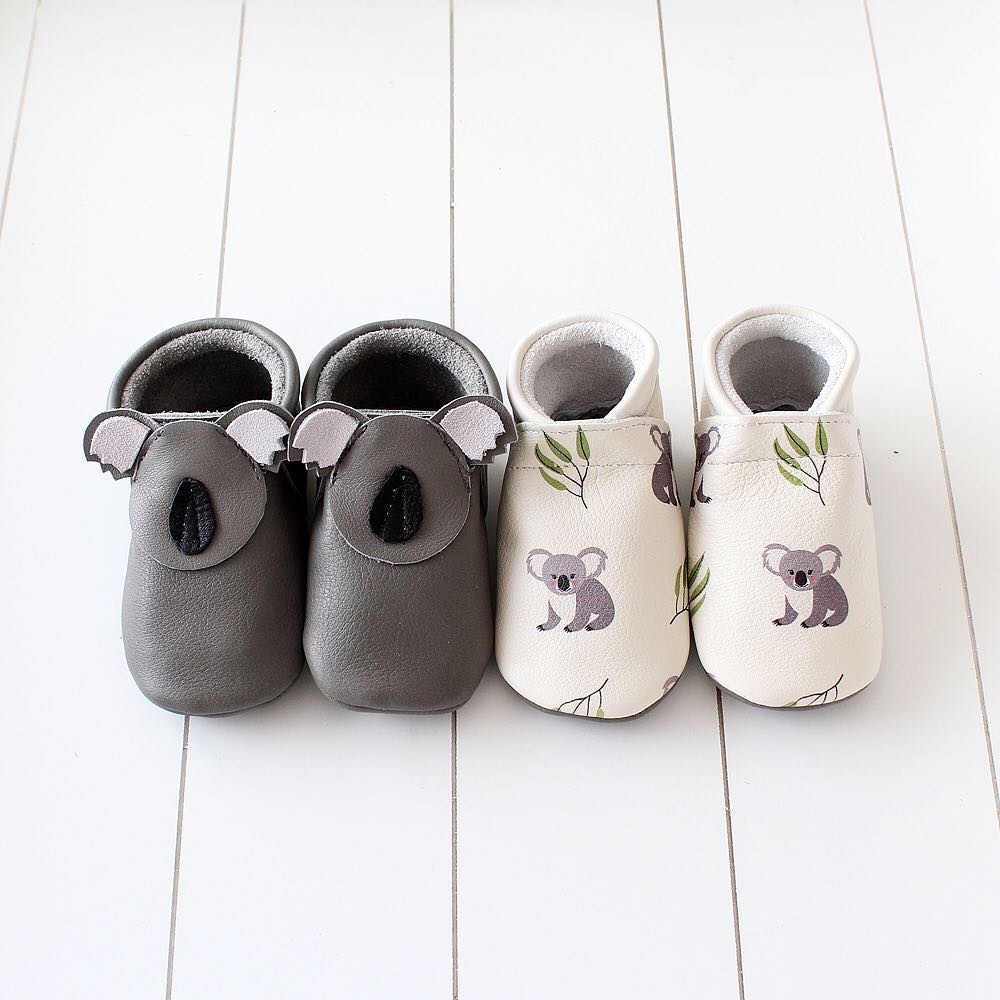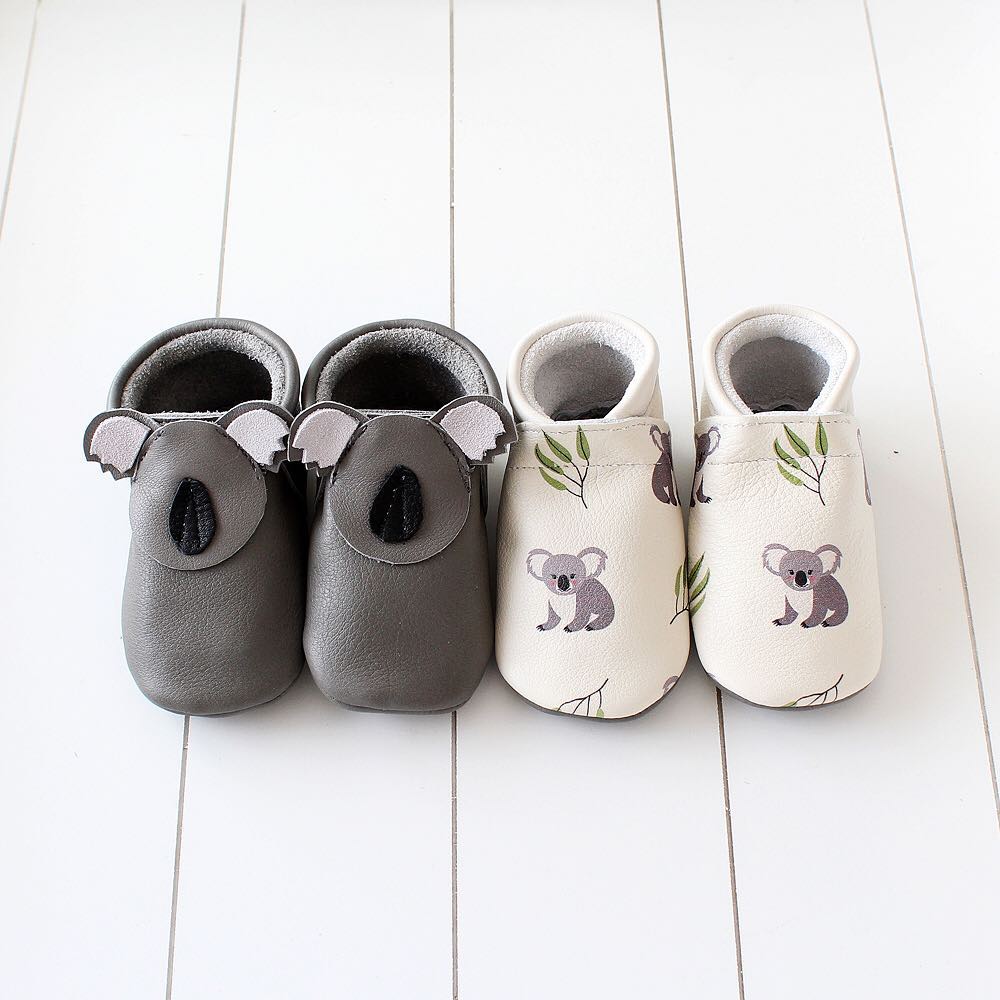 Well, the funniest gift, in my opinion, is a cake made of diapers. Useful, beautiful and funny – 3 in 1!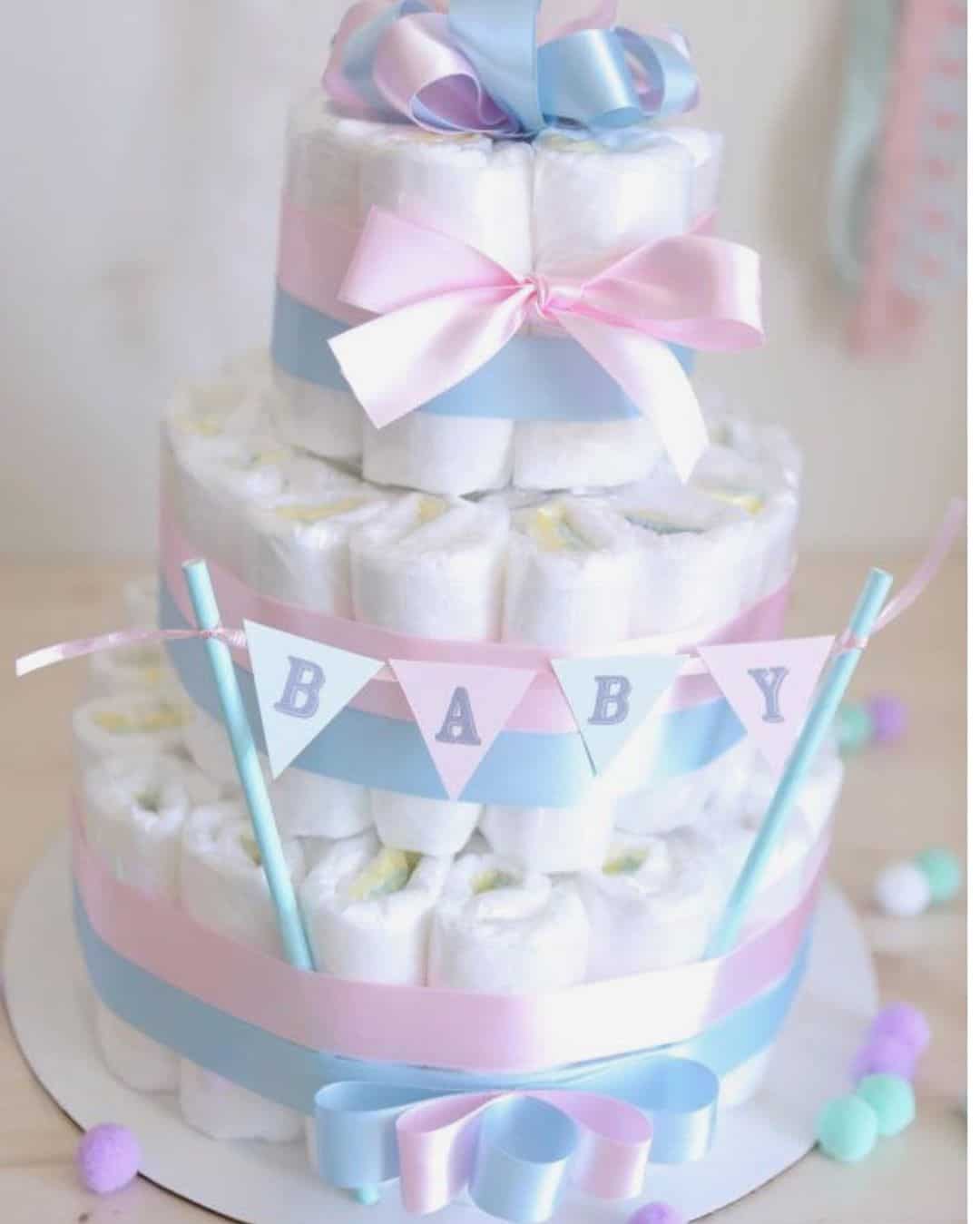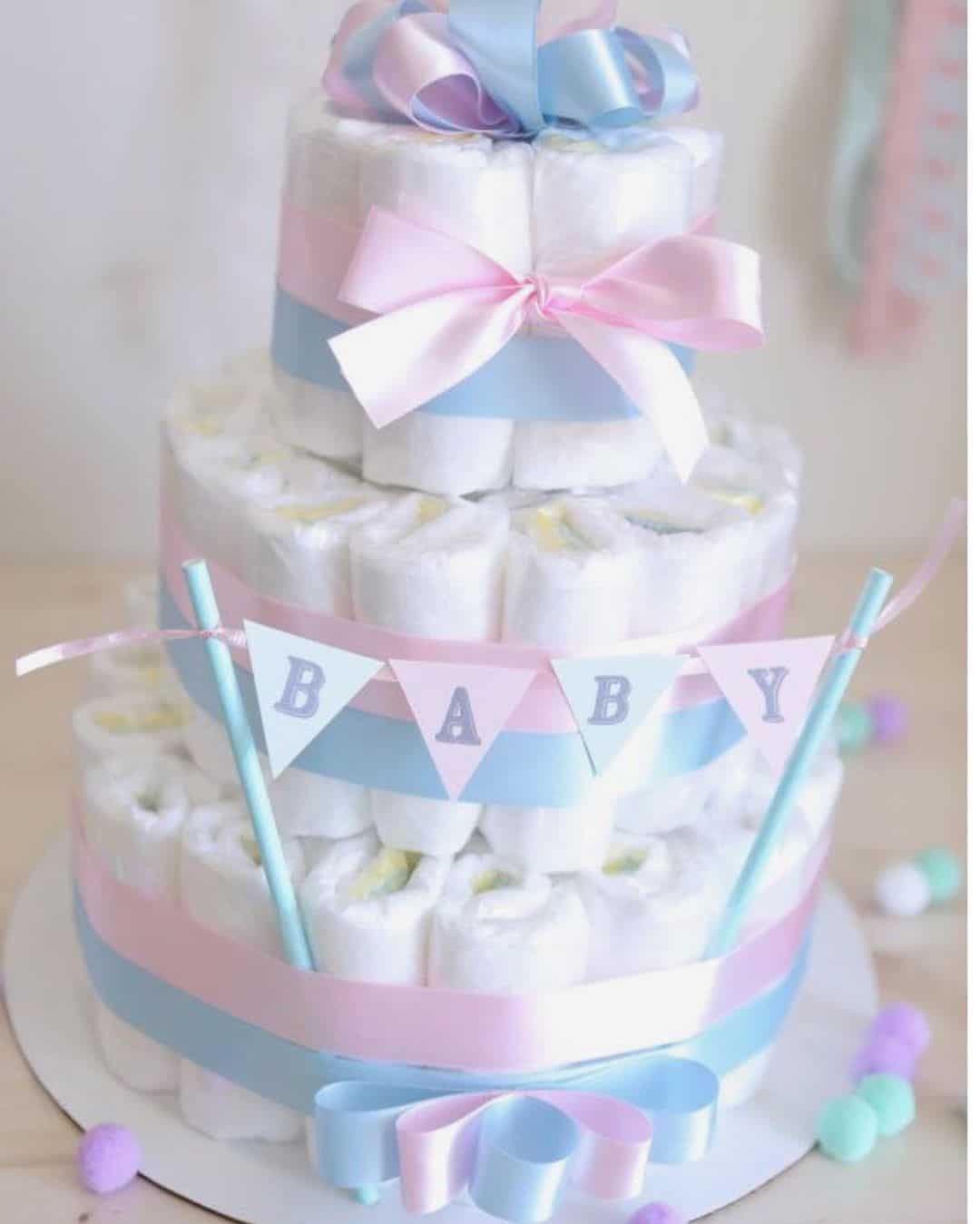 I hope my article helped you decide what to present for the gender reveal party.
Happy to help! =)
Love, Yuliya
There are few interesting articles about Gender Reveal Party:
Gender reveal party food ideas 
10 Best themes for gender reveal party
How to plan gender reveal party?
Gender reveal party nails ideas
Gender reveal party cake ideas
What to wear to a gender reveal party?