What to wear to a gender reveal party?
Hurrah! It finally happened! The doctor gave you an envelope with a cherished word. You gave the envelope to the balloon's organizer, or confectioner or to the responsible person, at least. But the question still remains: what to wear to a gender reveal party? I wrote this article to help you. A couple of years ago, I also wondered, I went over the Internet and now I'm a savvy expert. So,  attire depends on several factors: the size of the belly, the theme of the holiday, and of course the personal preferences of mom.
Tenderness, lightness and chiffon
The pregnancy period is the most beautiful in the life of any woman. Perhaps you do not think so now, but in a couple of years you will remember this lovely time with warmth and love. Because in this period everything is carrying about you, didn't bother over nothing and you may sleep enough =) Well… It's lyric. Very appropriate will be flying dresses made of lace, chiffon or silk. Pay respect to maxi dresses. Flower wreath perfectly complement your dreamy look. Well, let's do a light day makeup. Add a crocheted vest, a pair of boho accessories, a-la John Lennon glasses and here we get an groovy hippie mom =)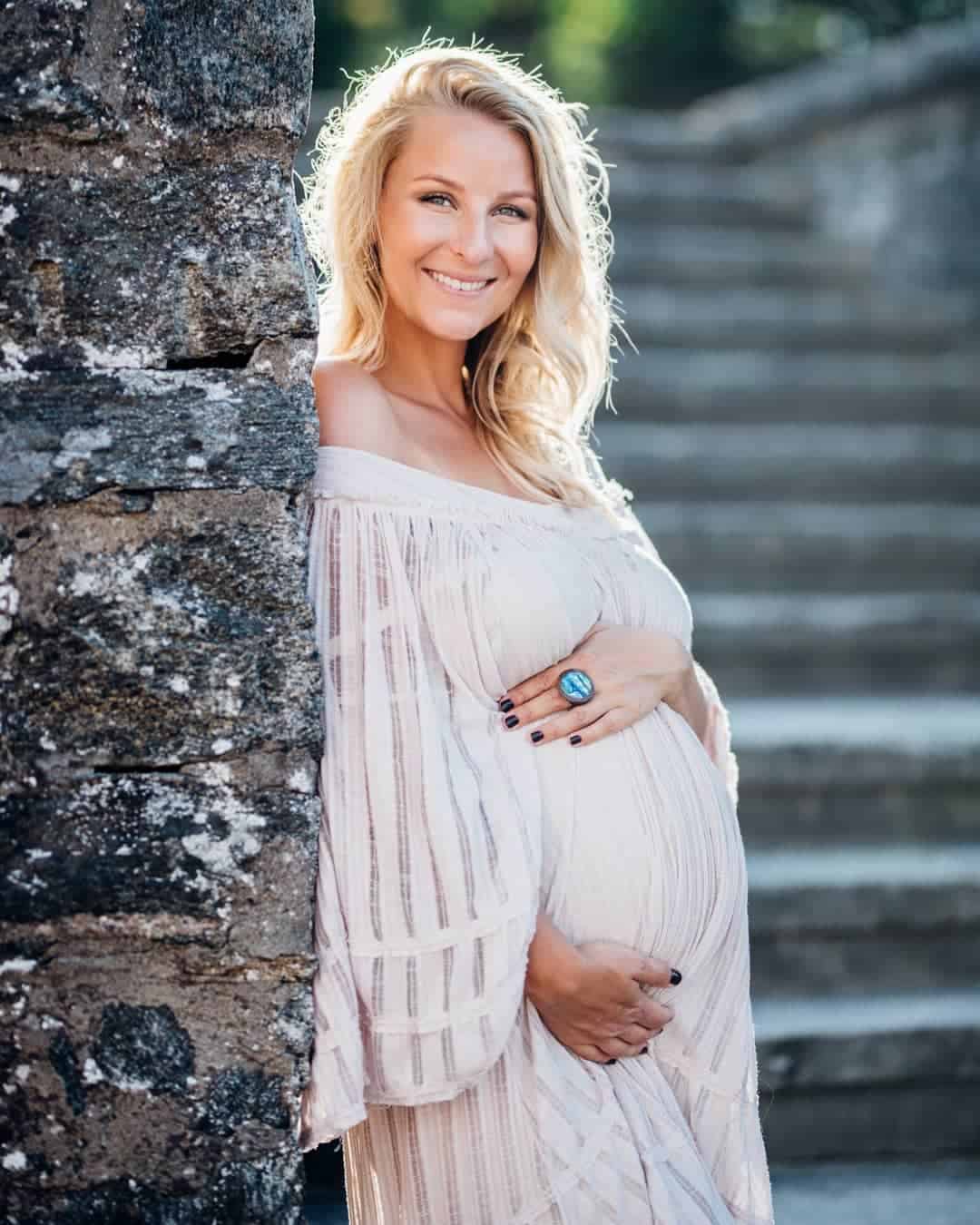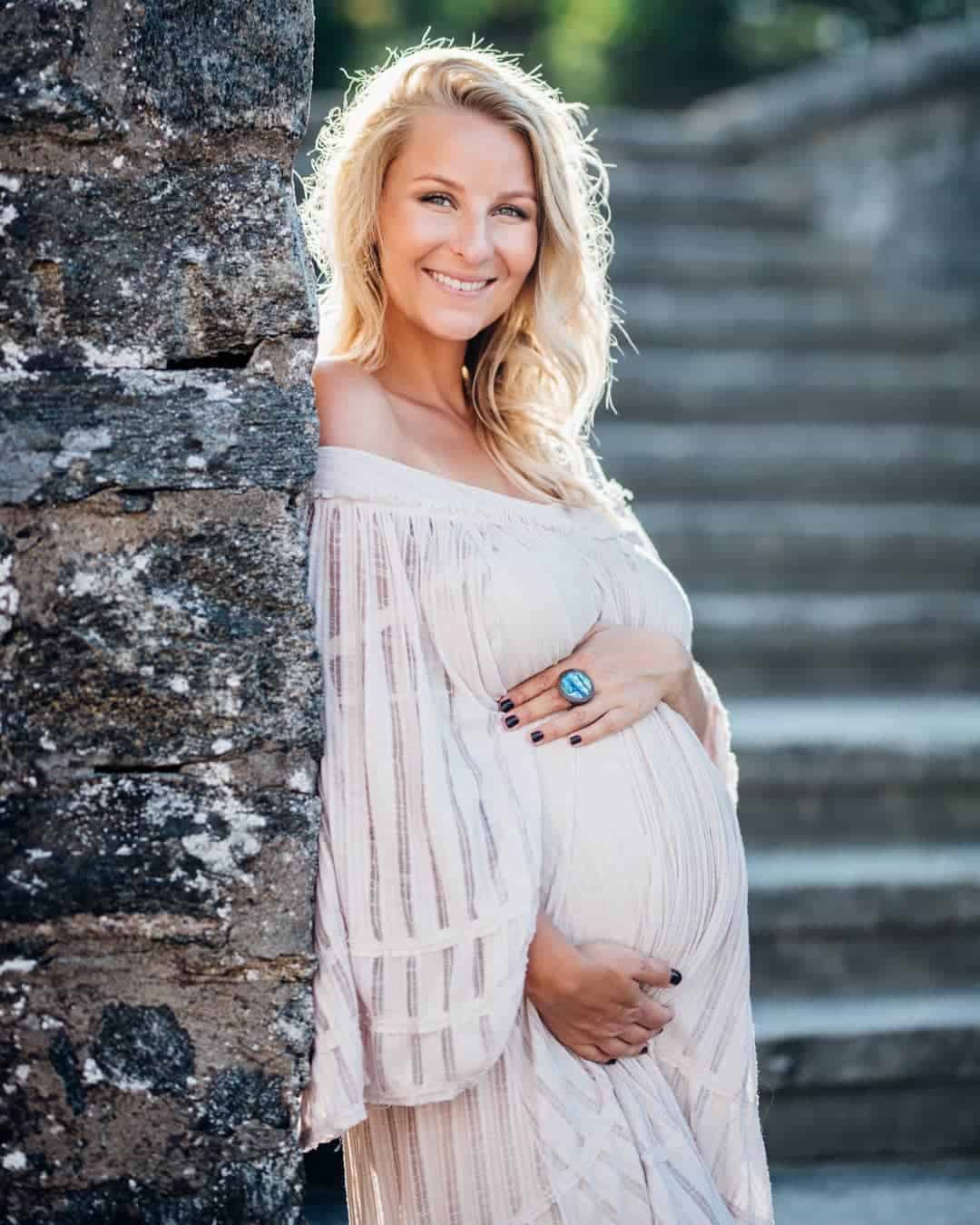 Mommy in style 
Anywhere, anytime, stay on style, bape. Fortunately in our time, you can find a huge amount of fashion stores for pregnant. Ripped pants, cool t-shirt, flats or loafers. Just add a cute felt hat, straw bag and trendy look is here.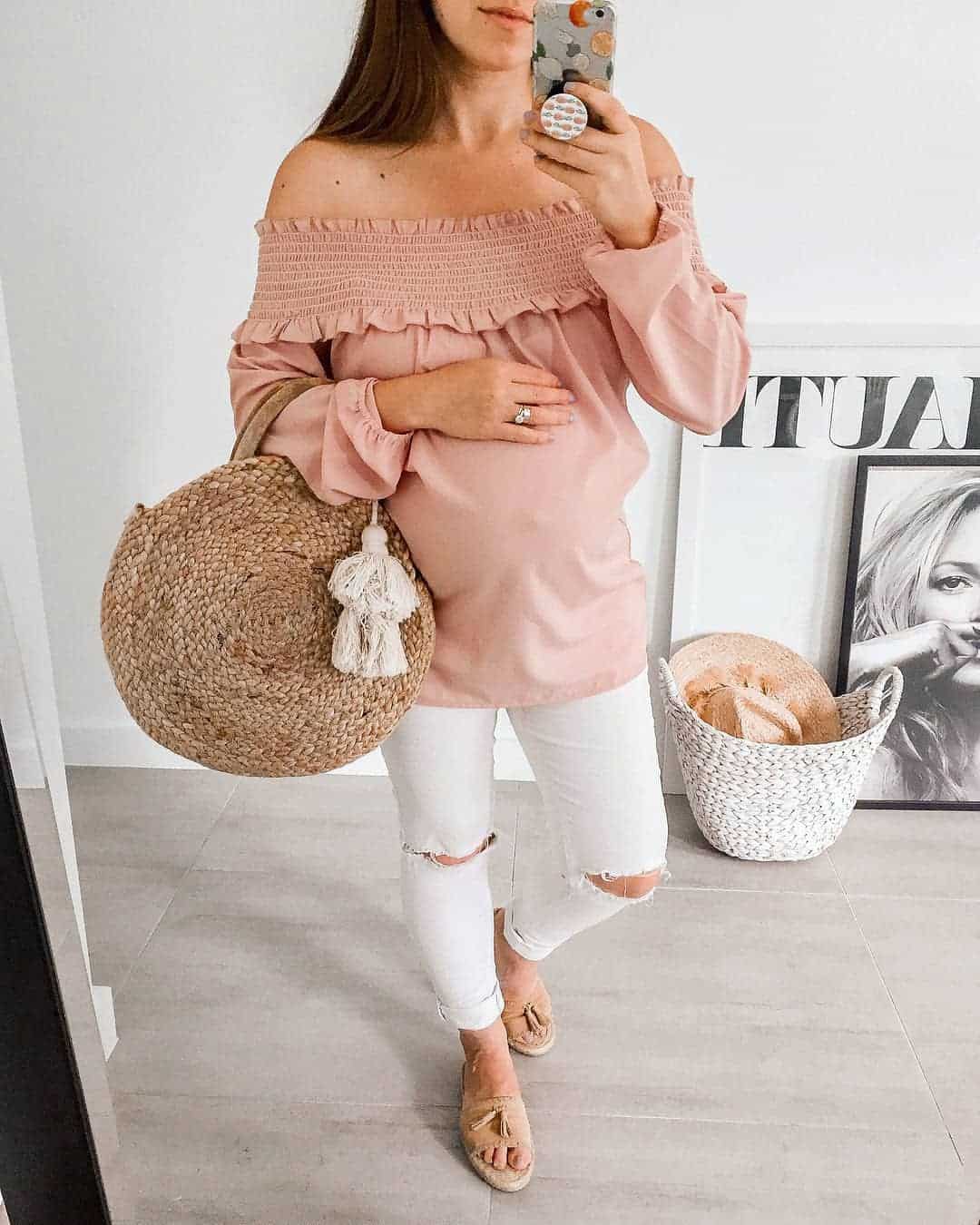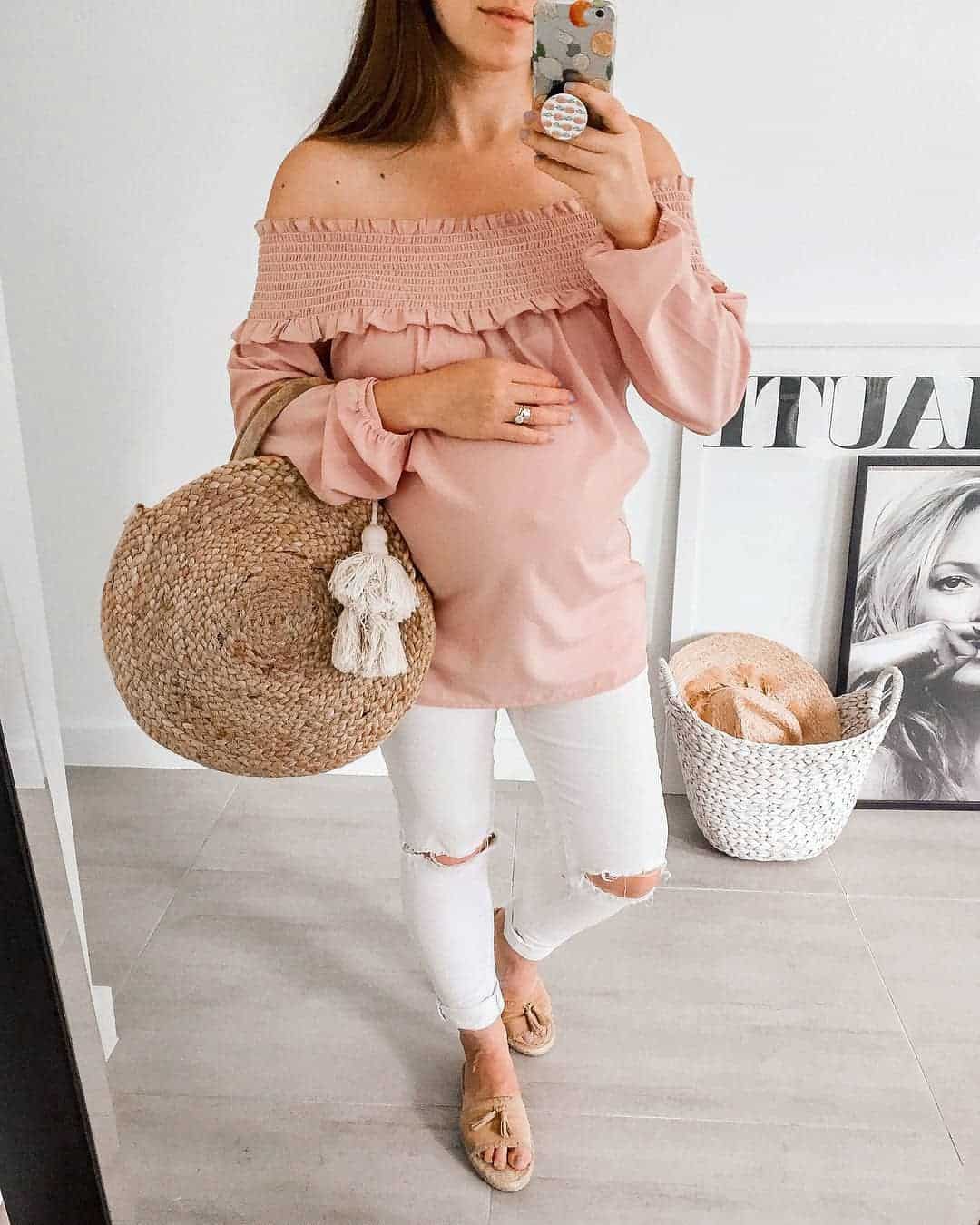 Funny paired t-shirts
Nice idea to wear simple and comfortable clothes on gender reveal party and add a little humor. Paired t-shirts will strike a chord. Or a funny t-shirt only for the expectant mother, too, will fit perfectly into the atmosphere of the holiday. You can also dress up relatives in the same t-shirts with honourable distinctions. And you all will  the "baby team".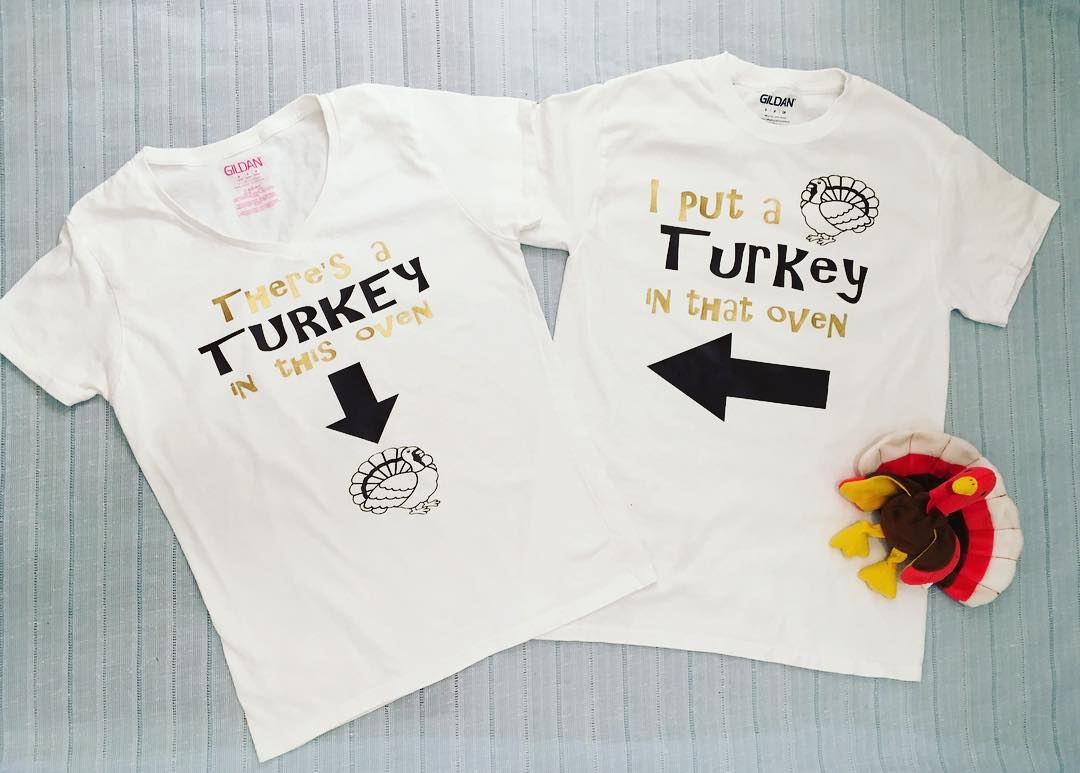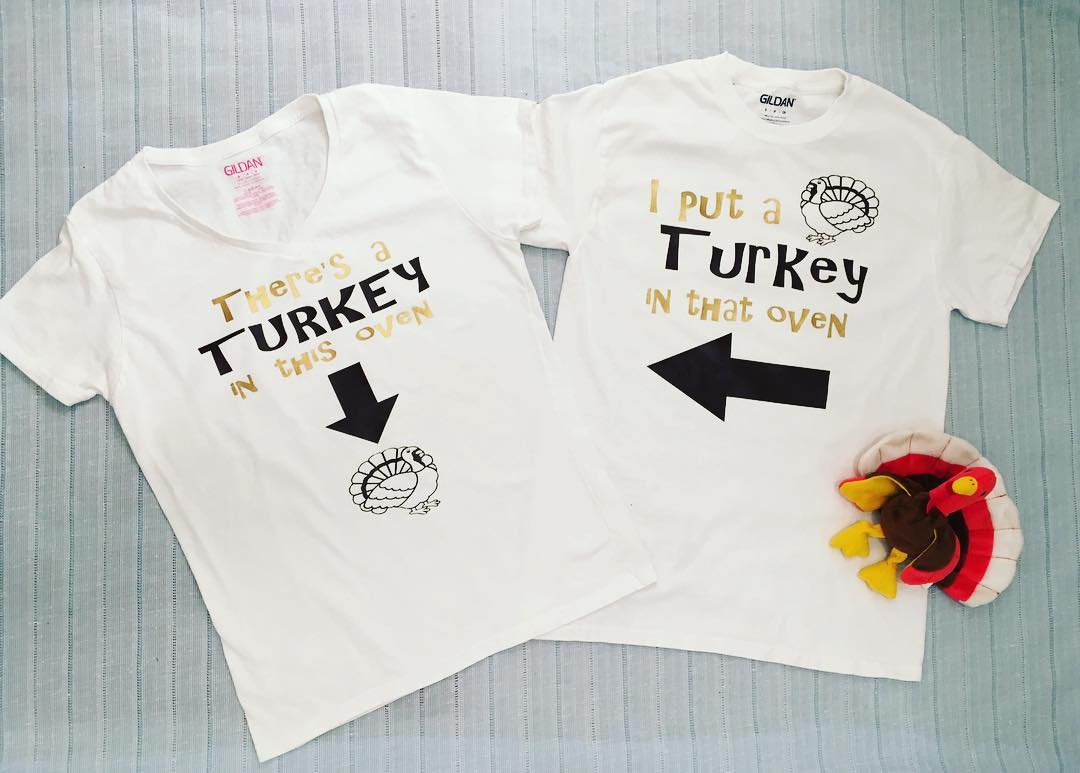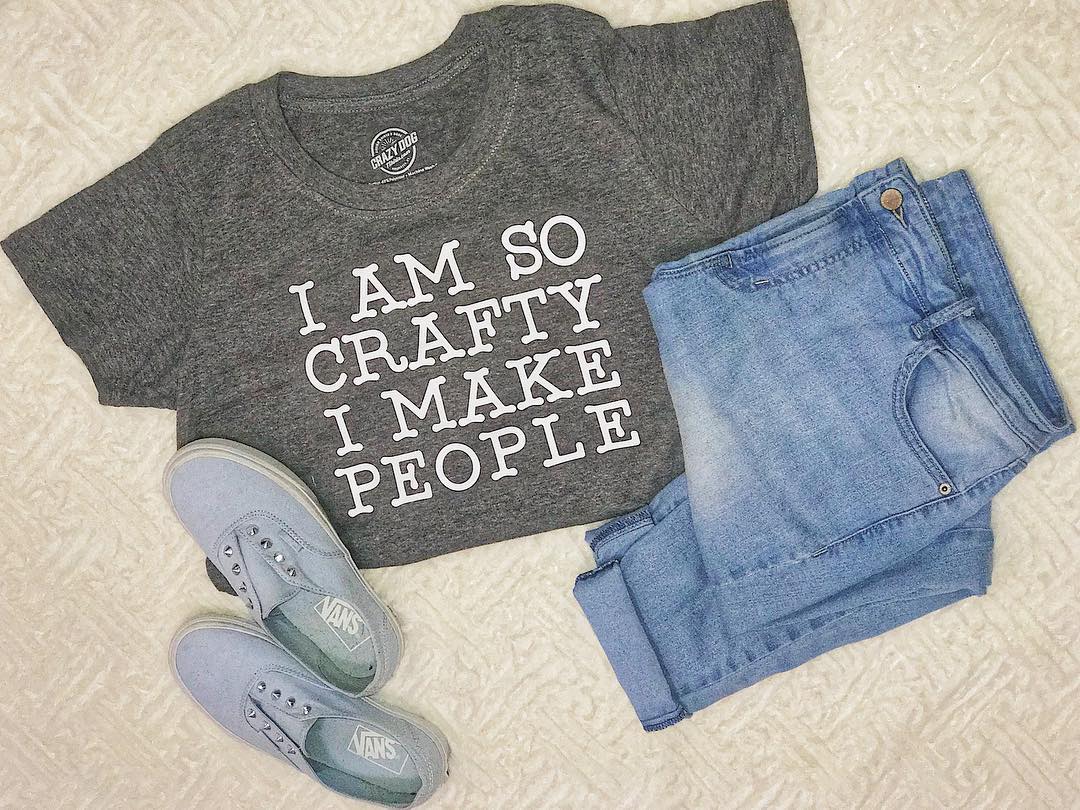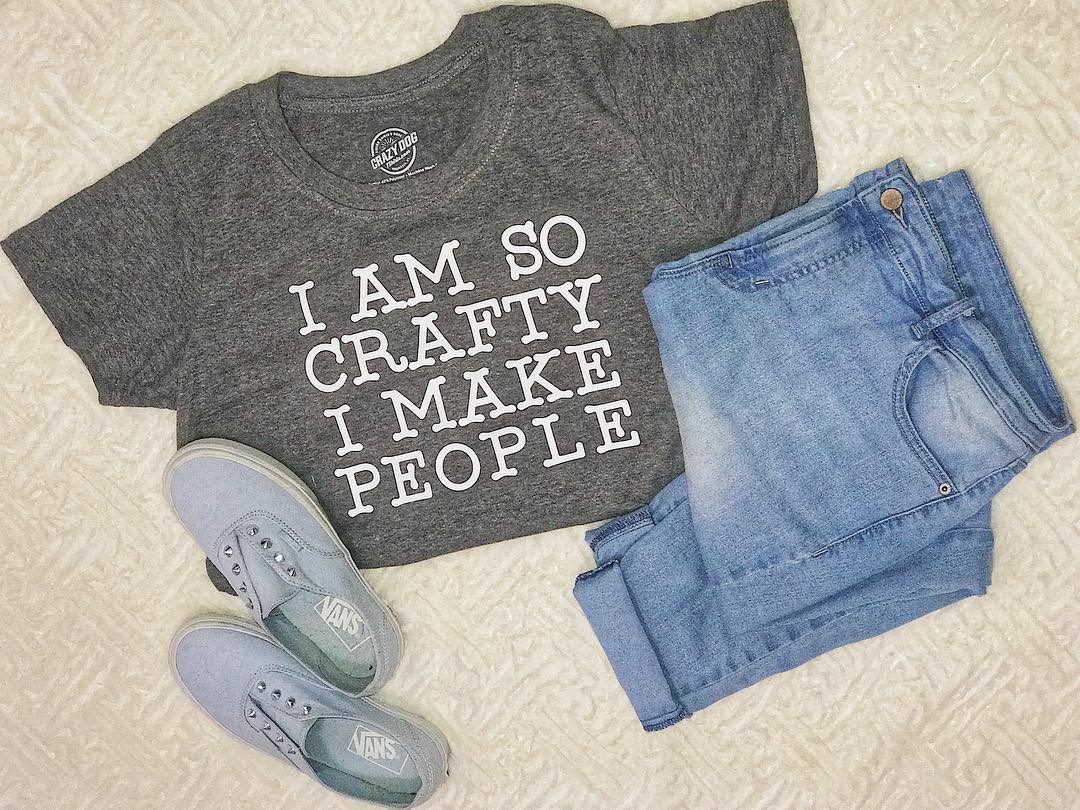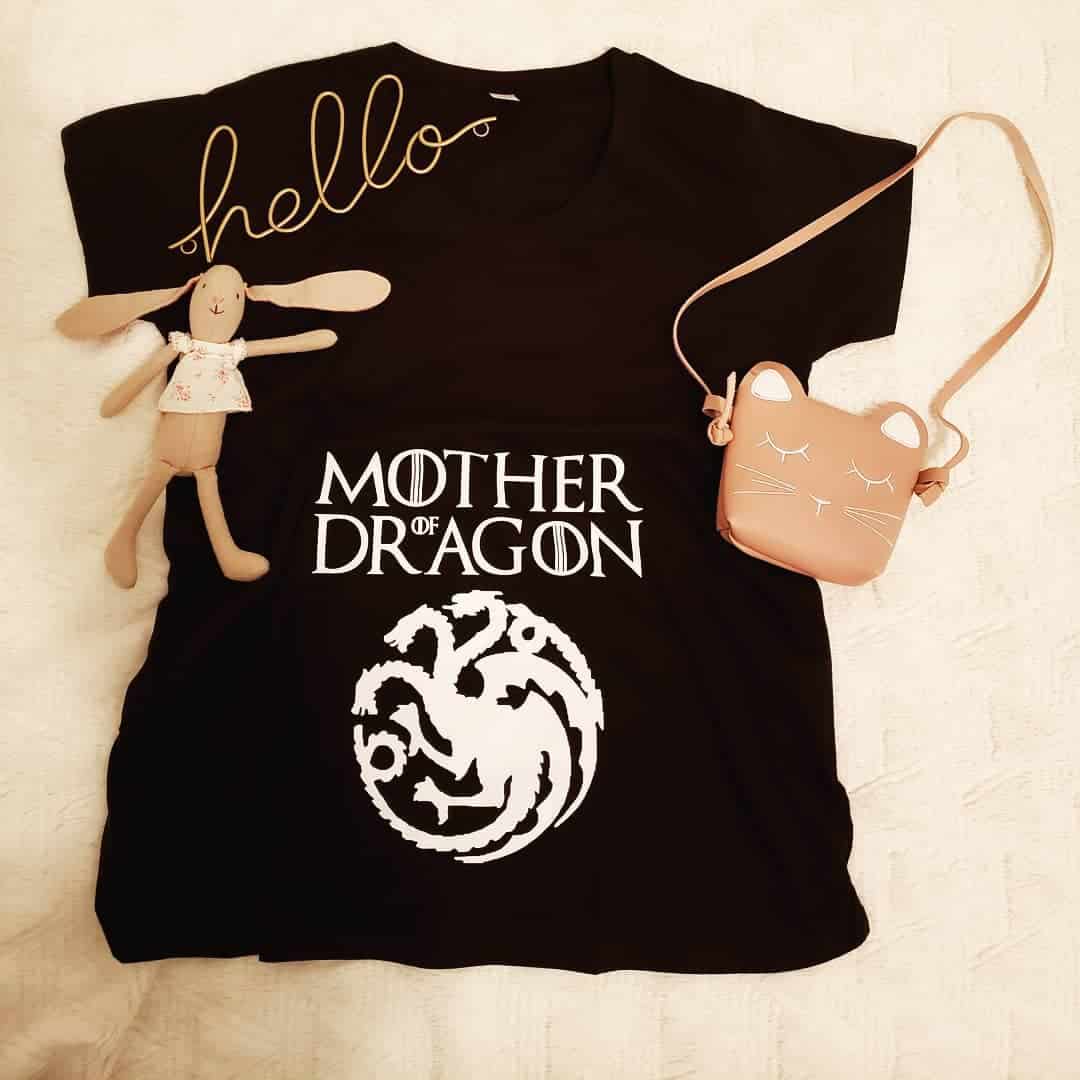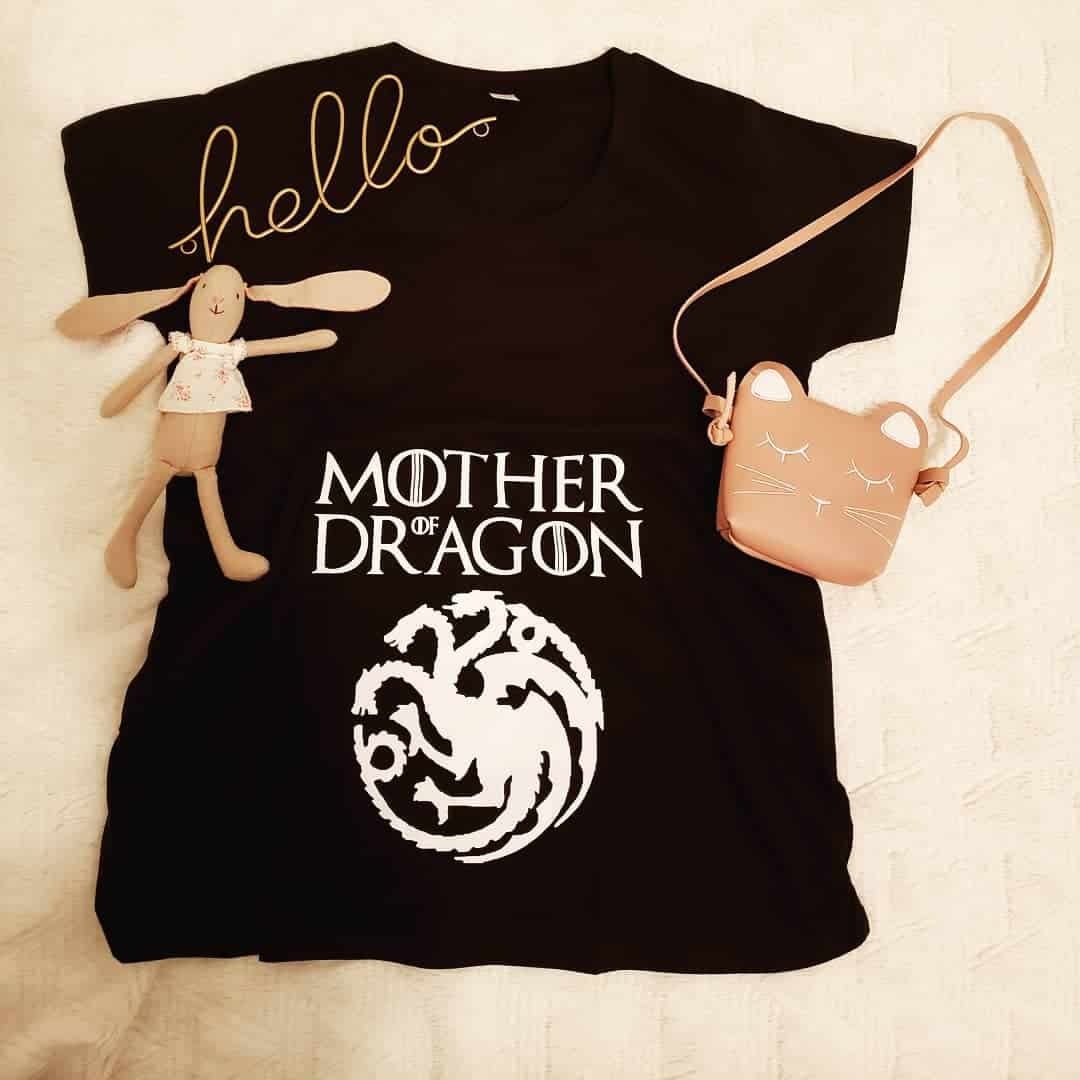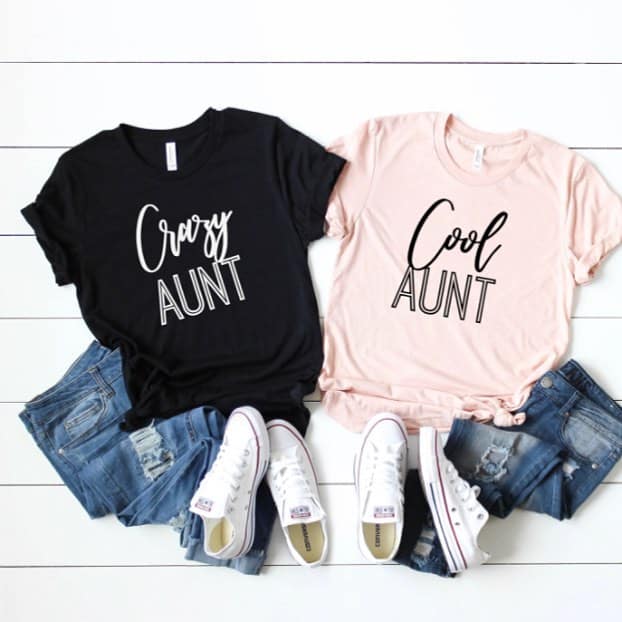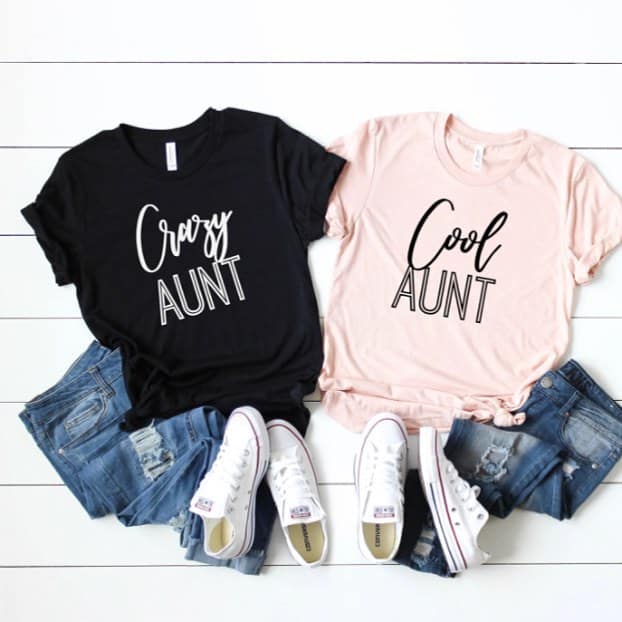 If you already have a child, you can always dress with him/her  in the same style. It will be fun and the baby will feel his involvement in the holiday. Sometimes the older children get jealous of a newborn. Dressed in the same style you once again show your child that you love him and appreciate.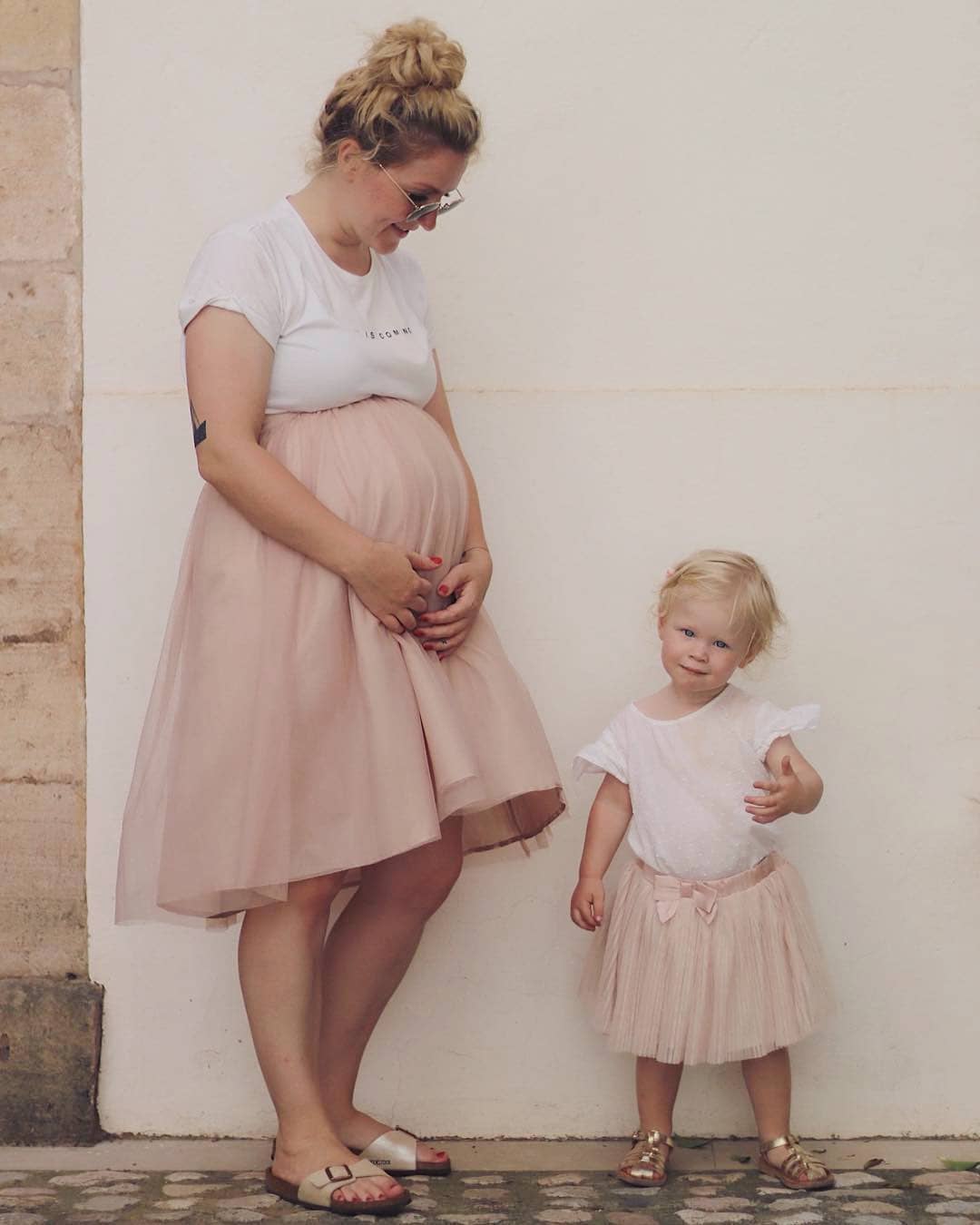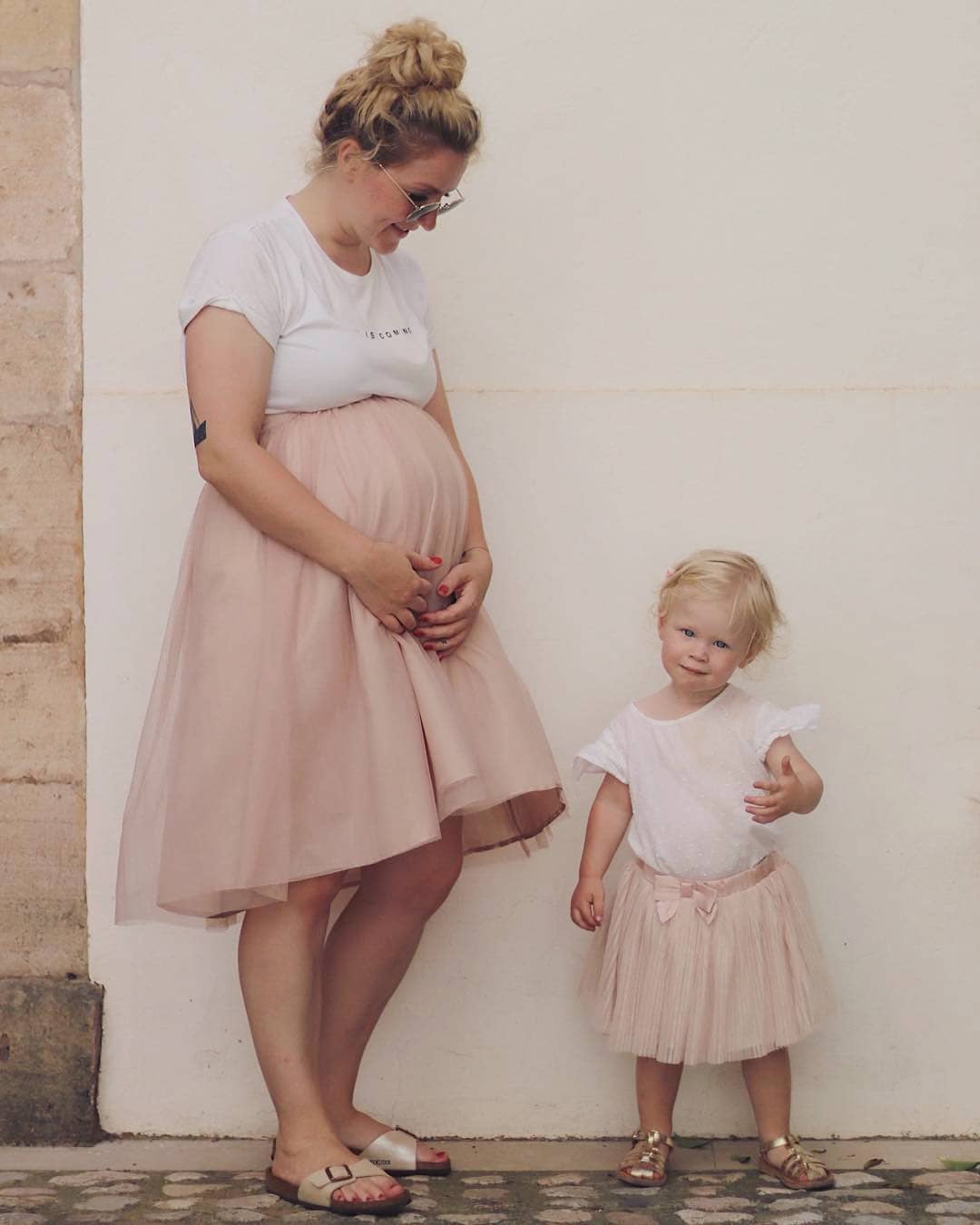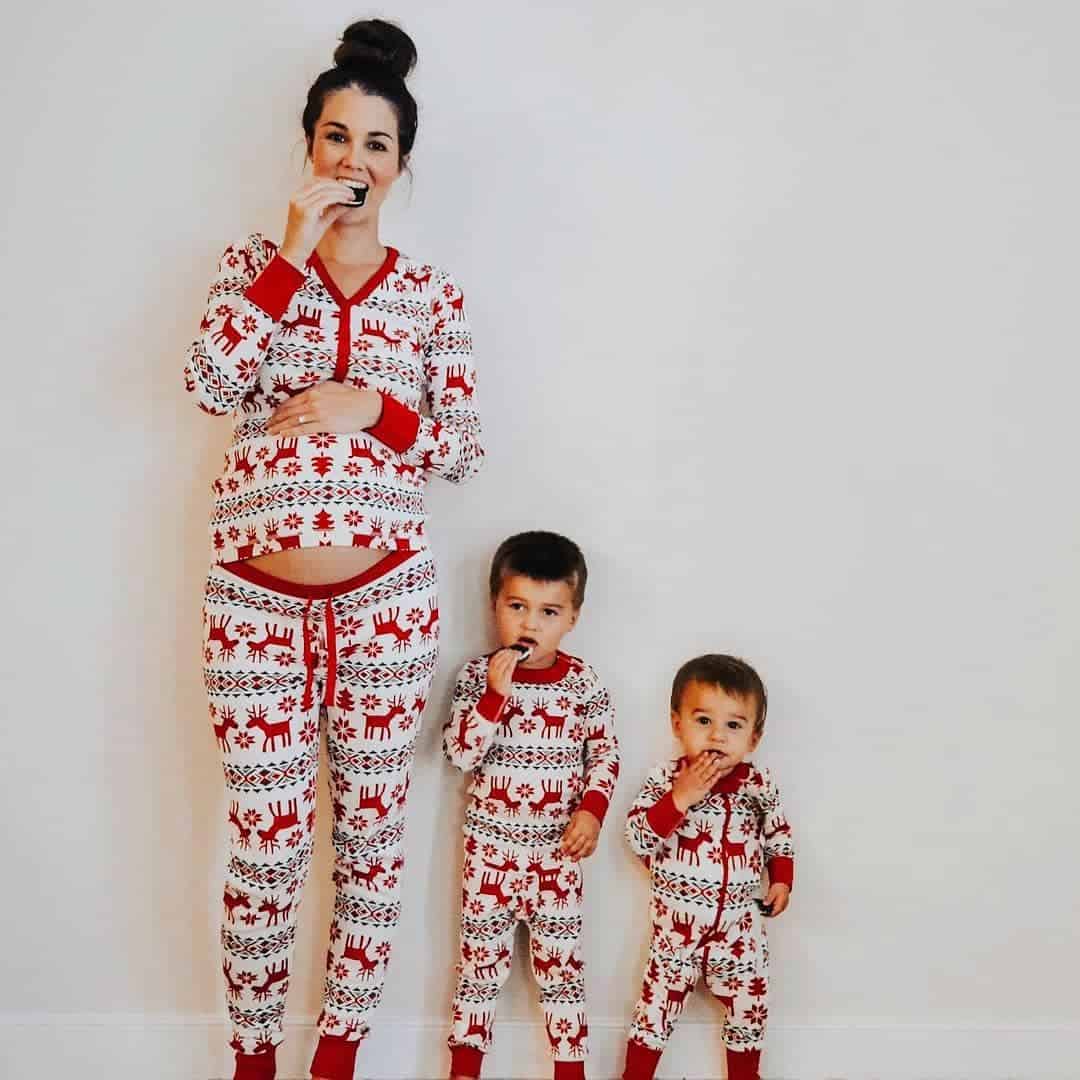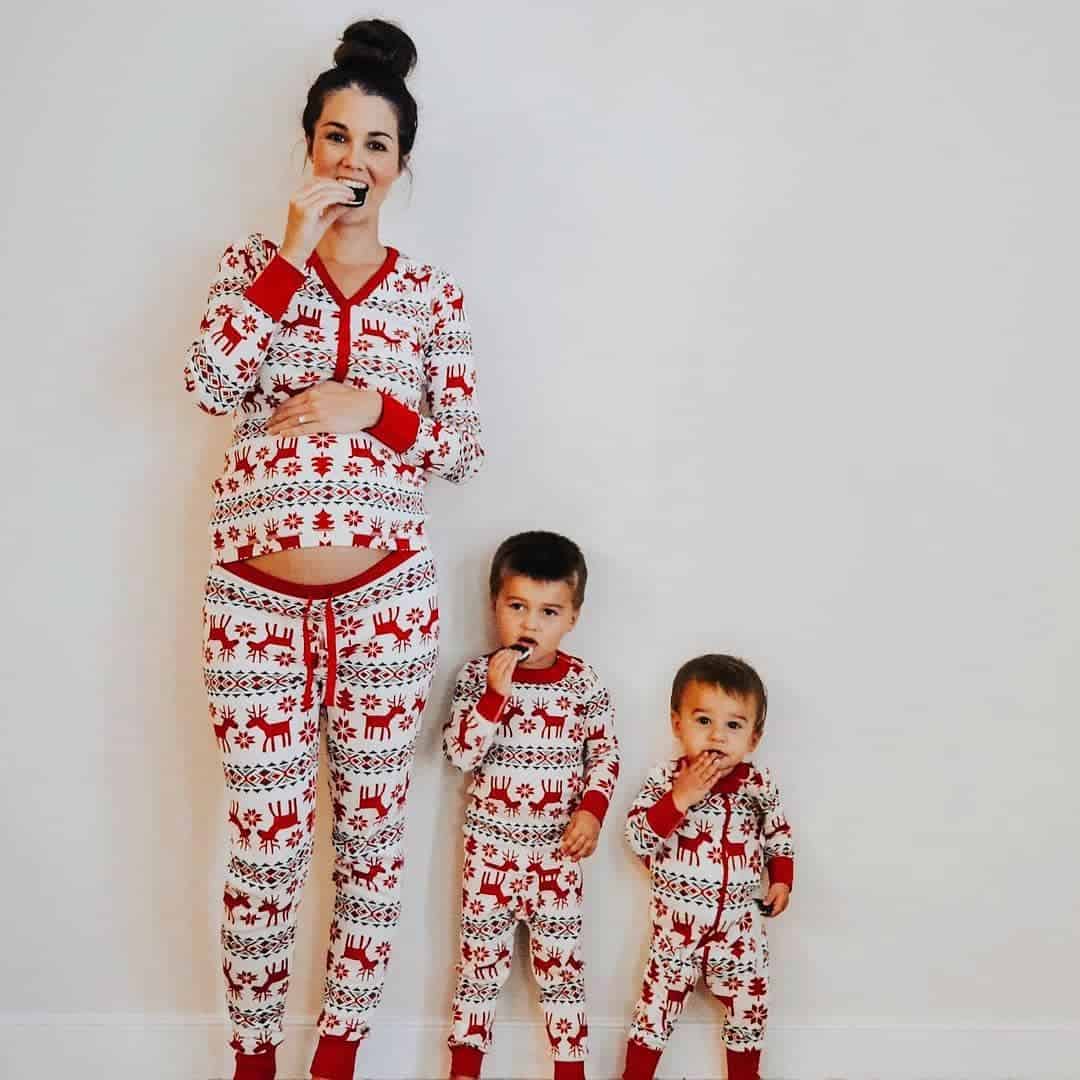 Minimalism never go out of fashion
The classical solution is always correct and makes any girl beautiful. Minimalist dresses or polka dot dresses will look great and accentuate the belly.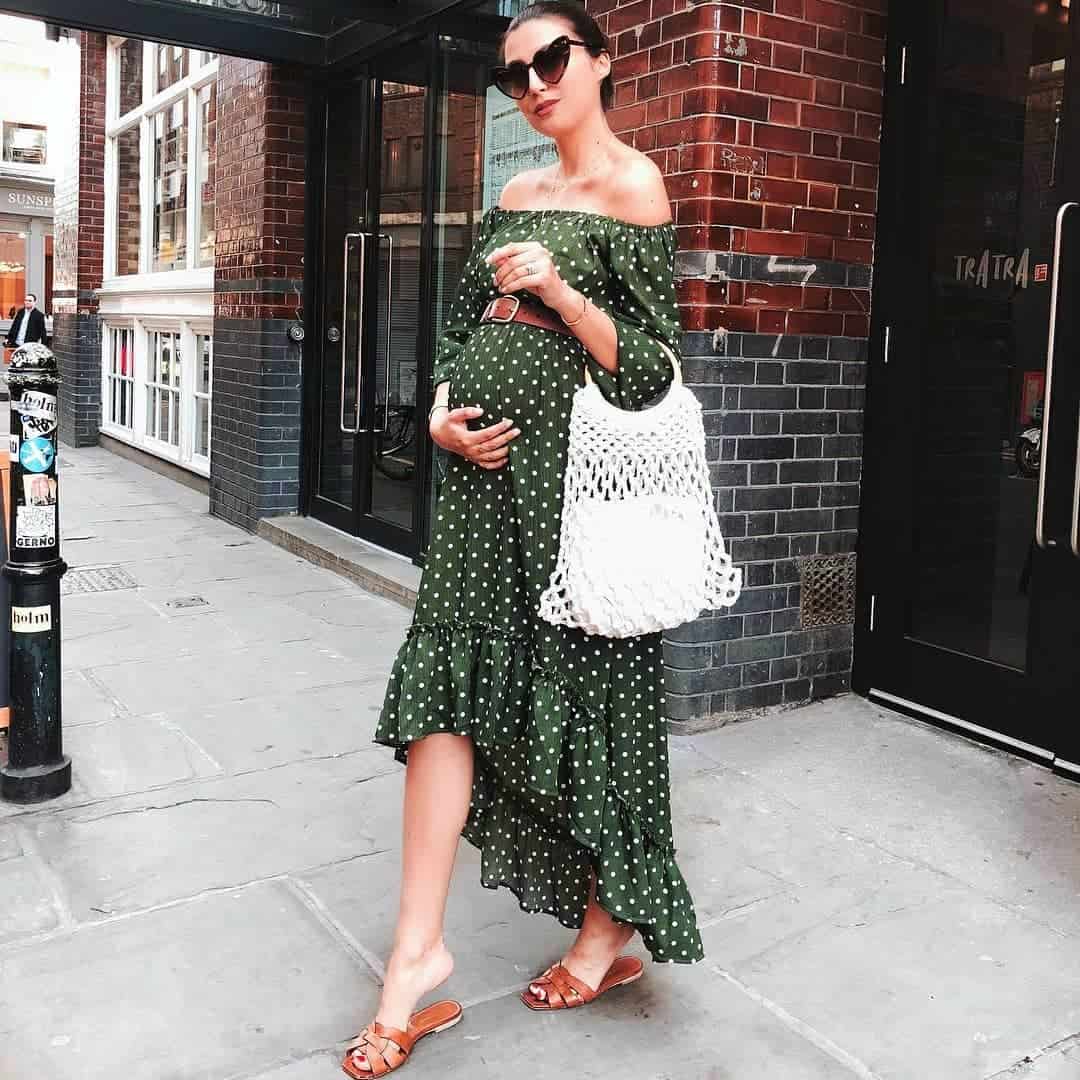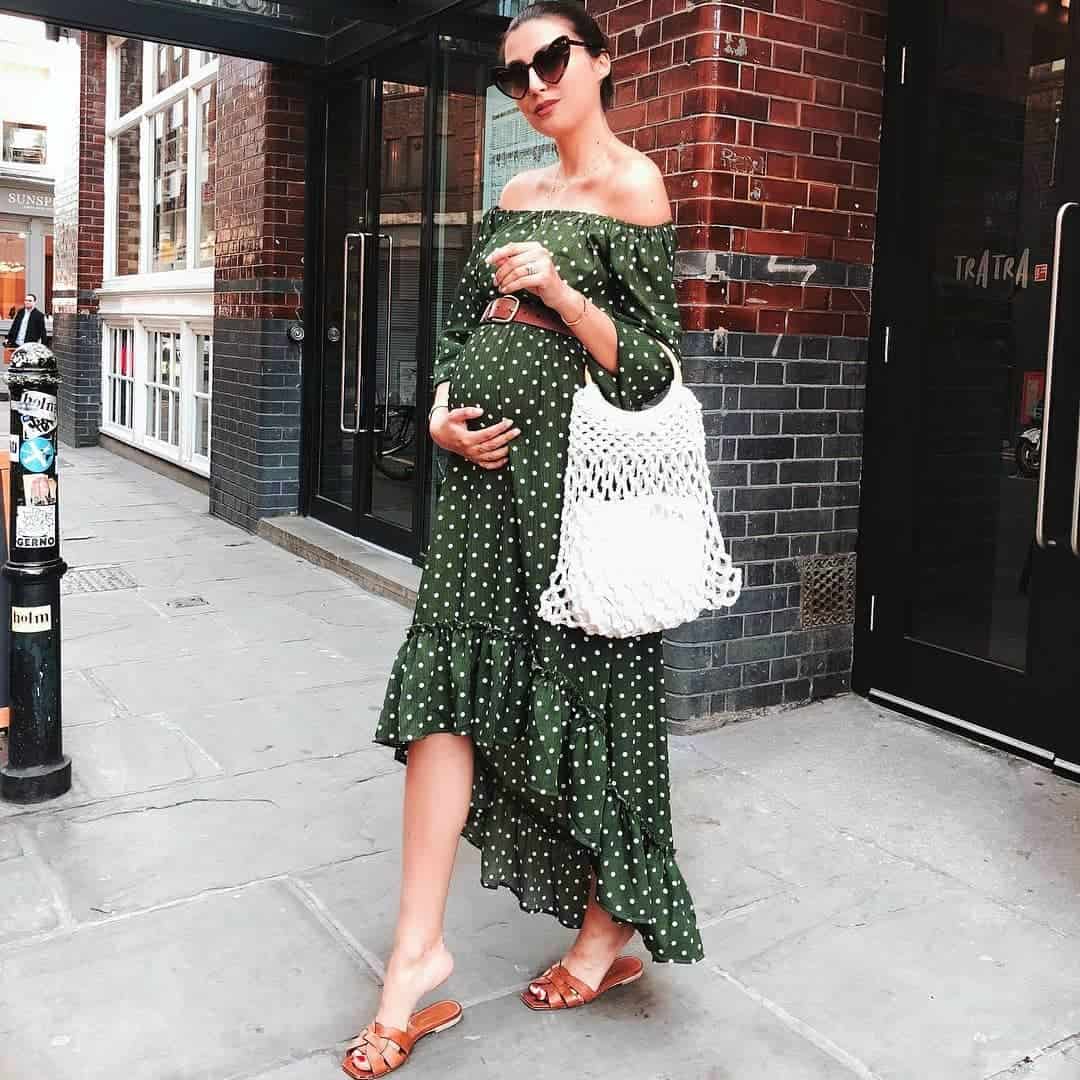 Oversize variant
But if you do not want to attract too much attention to your belly give preference to robes. They will hide the belly and no one will come to you with obsessive requests to touch or listen to the stomach. Or almost nobody.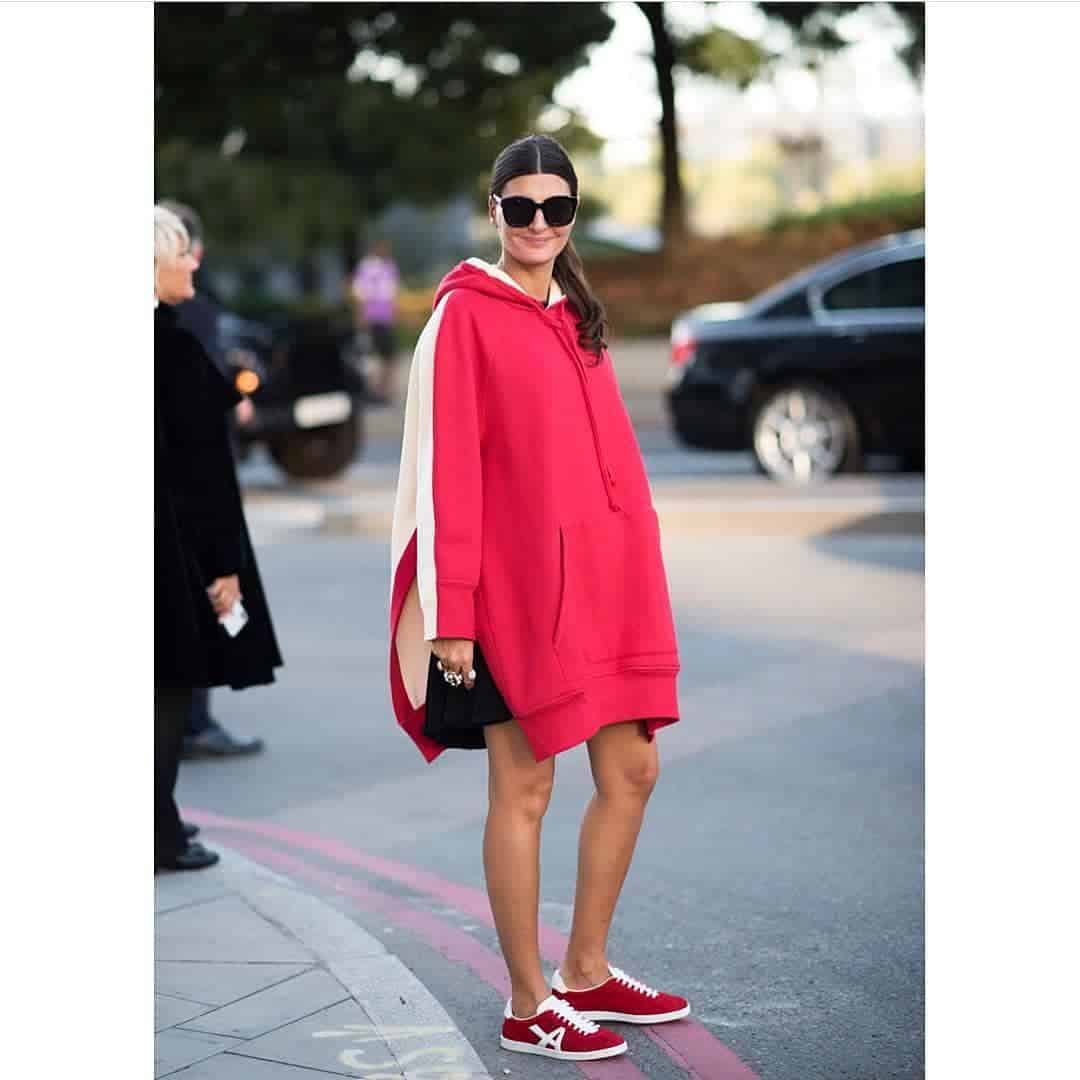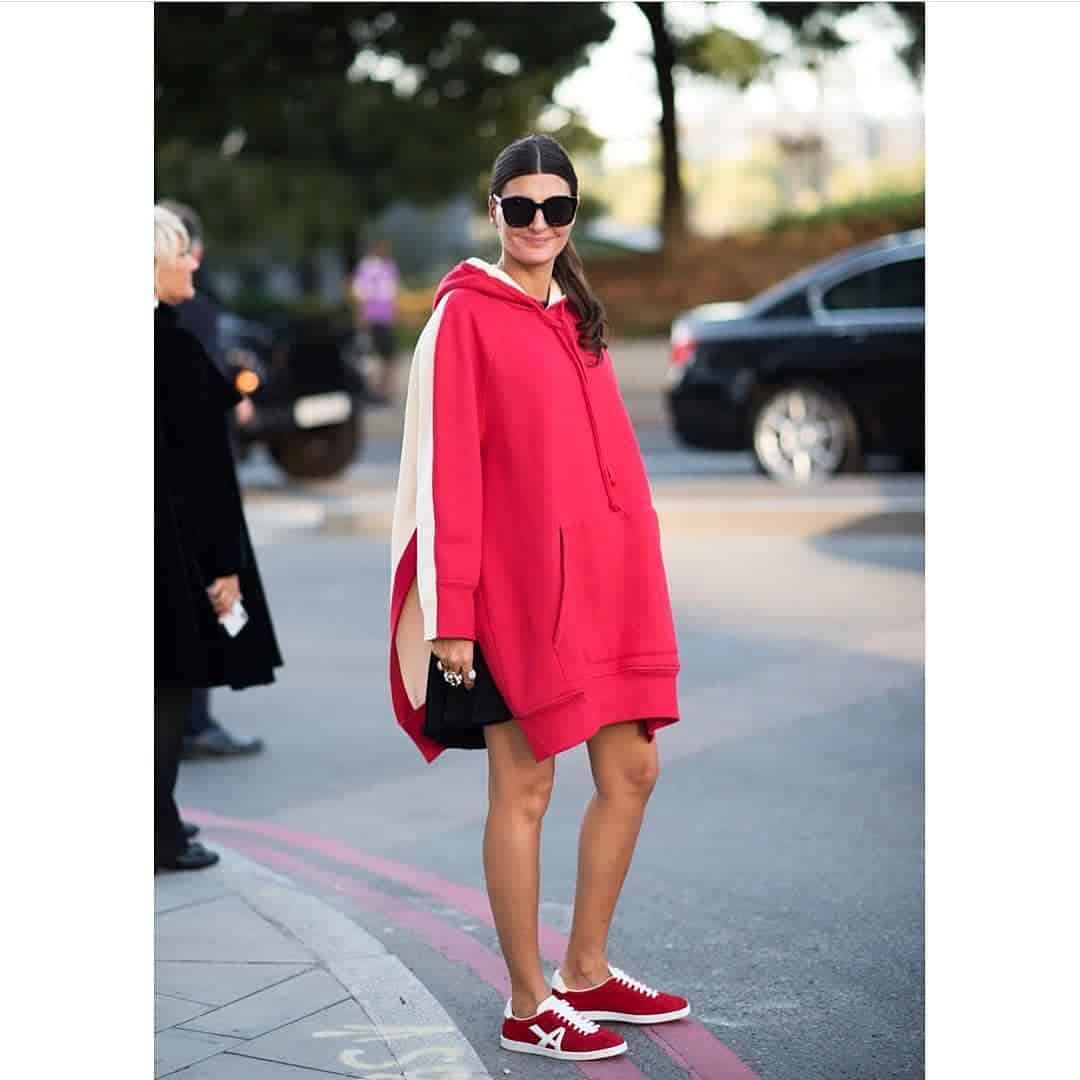 Finally give a couple of practical tips based on personal experience. Try not to wear heels, no matter how impressive they may look. You will be very tired during the holiday and the mood will be spoiled. Well, or just stock up on replacement shoes like sneakers, for example. Try to dress up in the colors of the holiday. Blue or pink.  And one more thing… use waterproof mascara =)
Love, Yuliya
There are few interesting articles about Gender Reveal Party:
Gender reveal party food ideas 
10 Best themes for gender reveal party
How to plan gender reveal party?
Gender reveal party nails ideas
Gender reveal party cake ideas
Great presents for gender reveal party!