How to plan gender reveal party?
What could be more exciting than planning a gender reveal party yourself? When you do everything and control by yourself, it always turns out exactly as it was originally intended. A couple of years ago I also planned and organized a gender reveal party for myself. It was very exciting, but it was a pleasant cares. In my article I want to share my experience and give a couple of tips to make your party successful.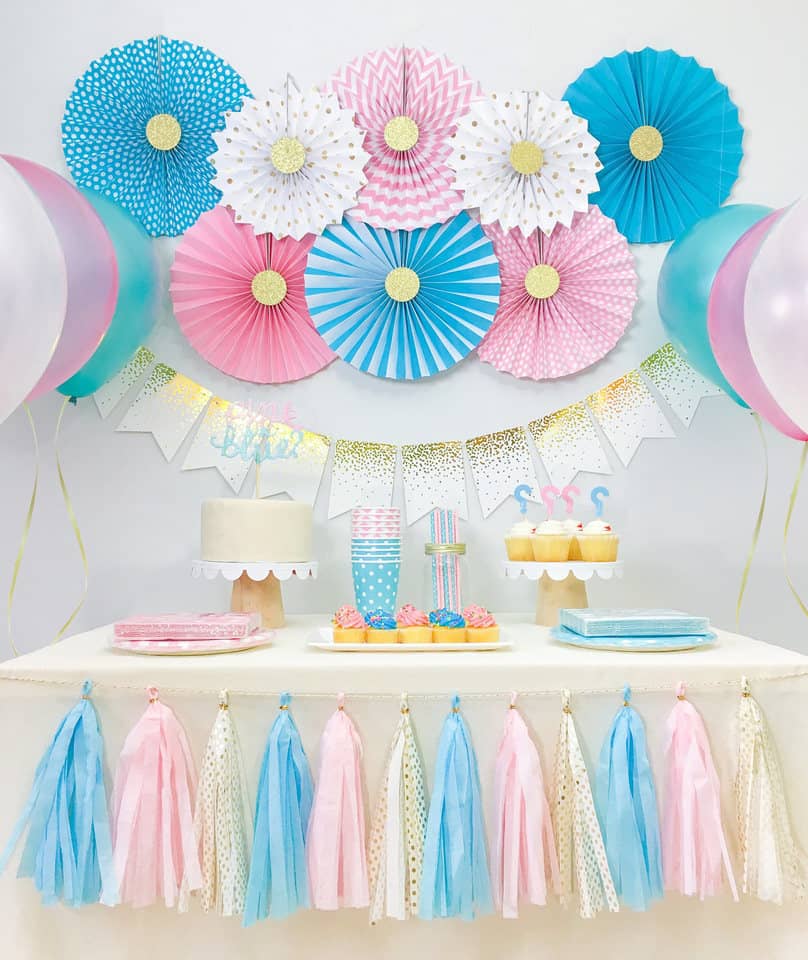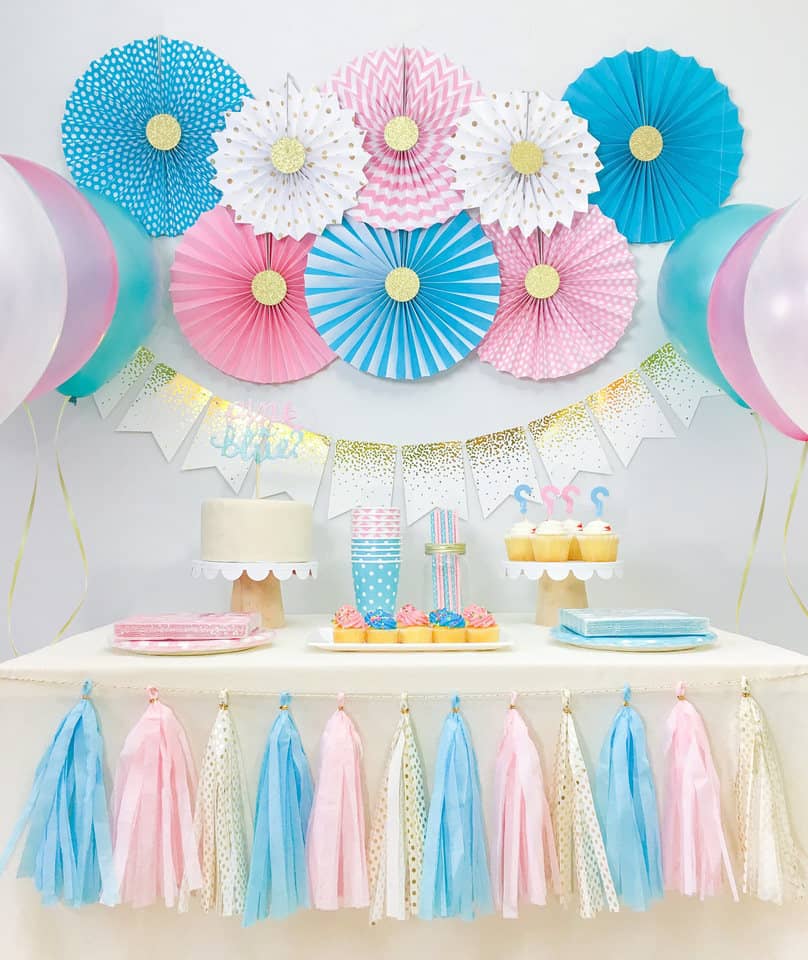 So, first of all you need to make a plan and decide the main points of the party. Think over the style of the party, your look and do not forget about entertainment.
Think about the place where the party will be. Will it be an apartment or outside? Or maybe you can afford to arrange a celebration in a restaurant? Ready? So, Let's begin.
The way to know about sex
The very first thing you will need to decide is how you want to know the sex of the baby. It can be a traditional cake with pink or blue layers. In this article I wrote about cakes in details.  You can order an opaque balloon with colored confetti, this is a very spectacular way. Beautiful confetti scattered when the balloon exploded and it will looks magically on the video. A similar way is Piñata, it can be filled with candy and flowers,or confetti as well.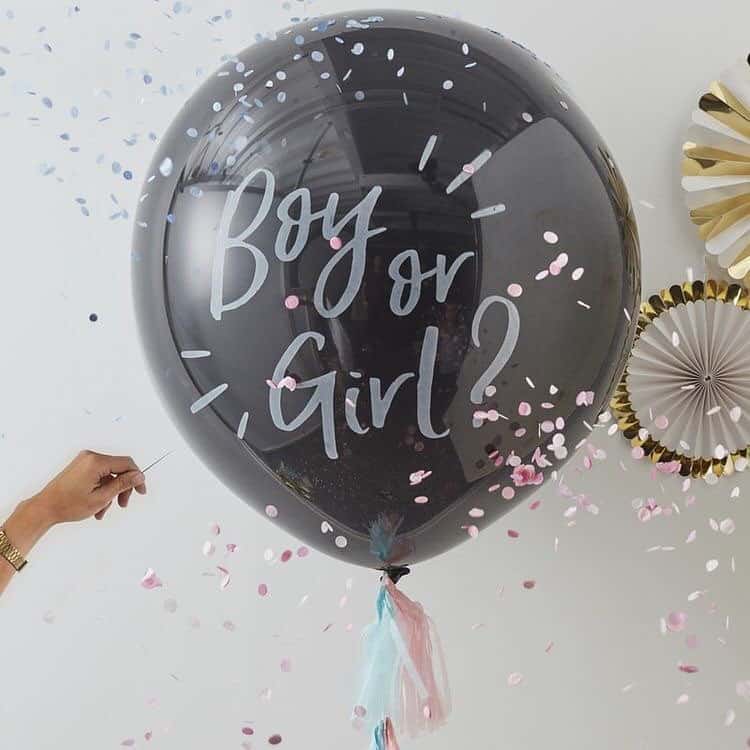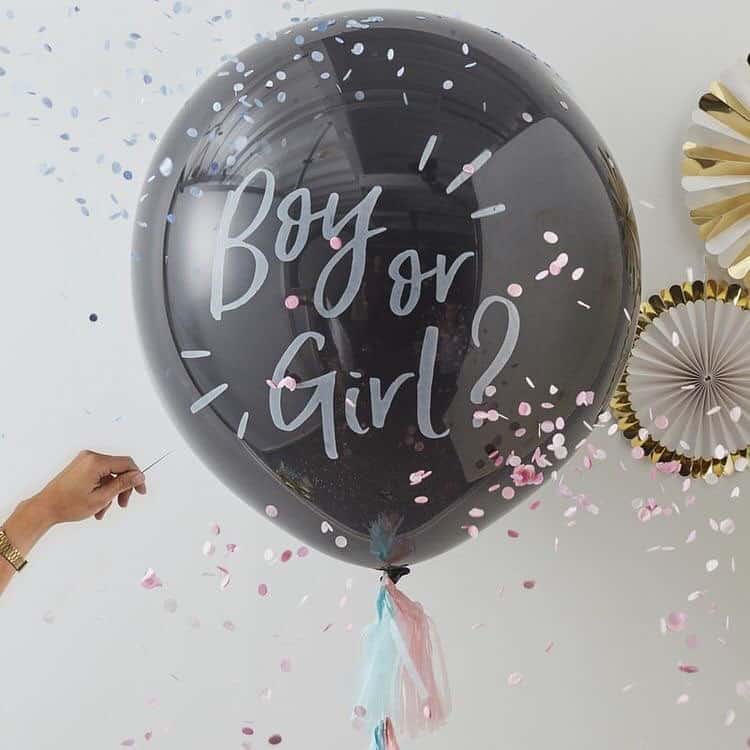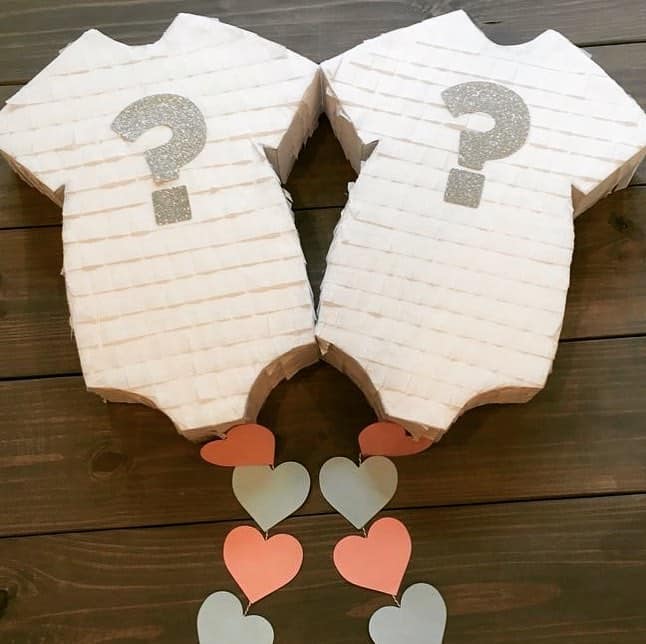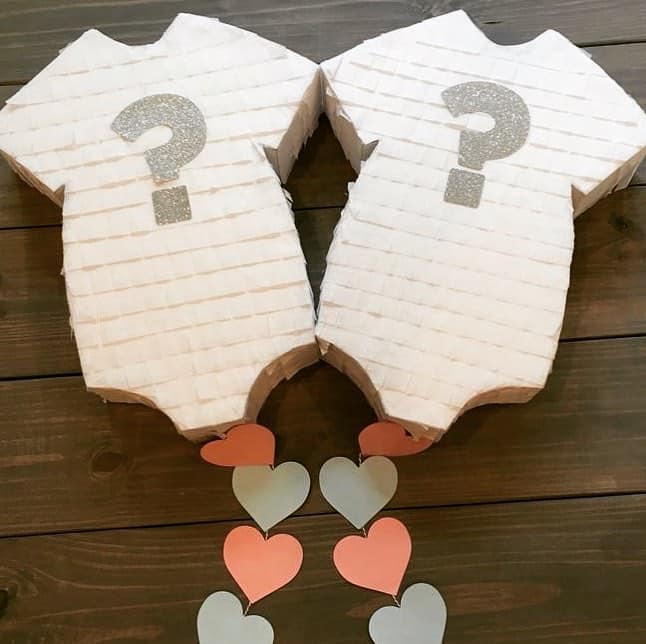 The easiest way is the balloons in the box. You just need to untie the box and the balloons will fly out. It is the most budget choice.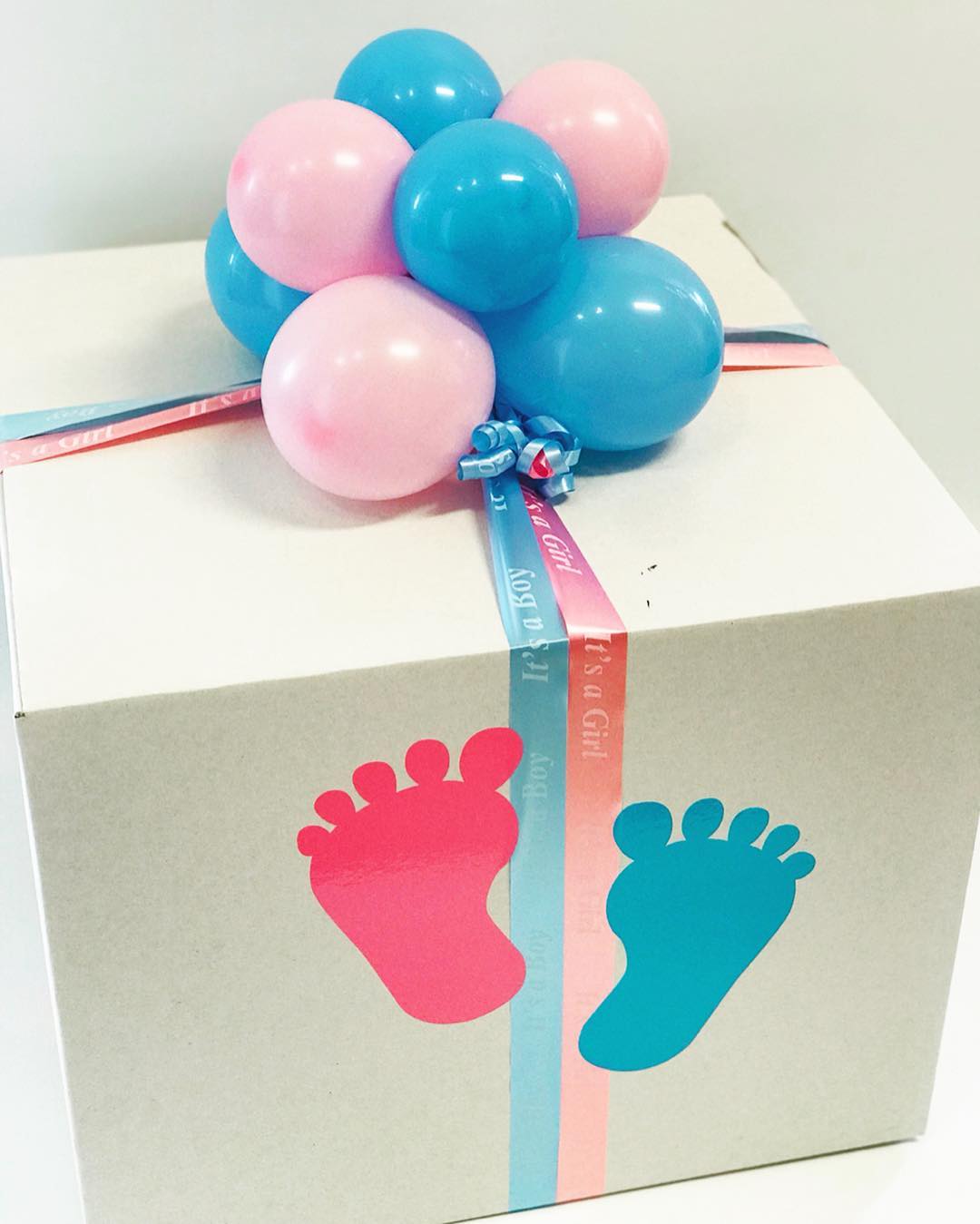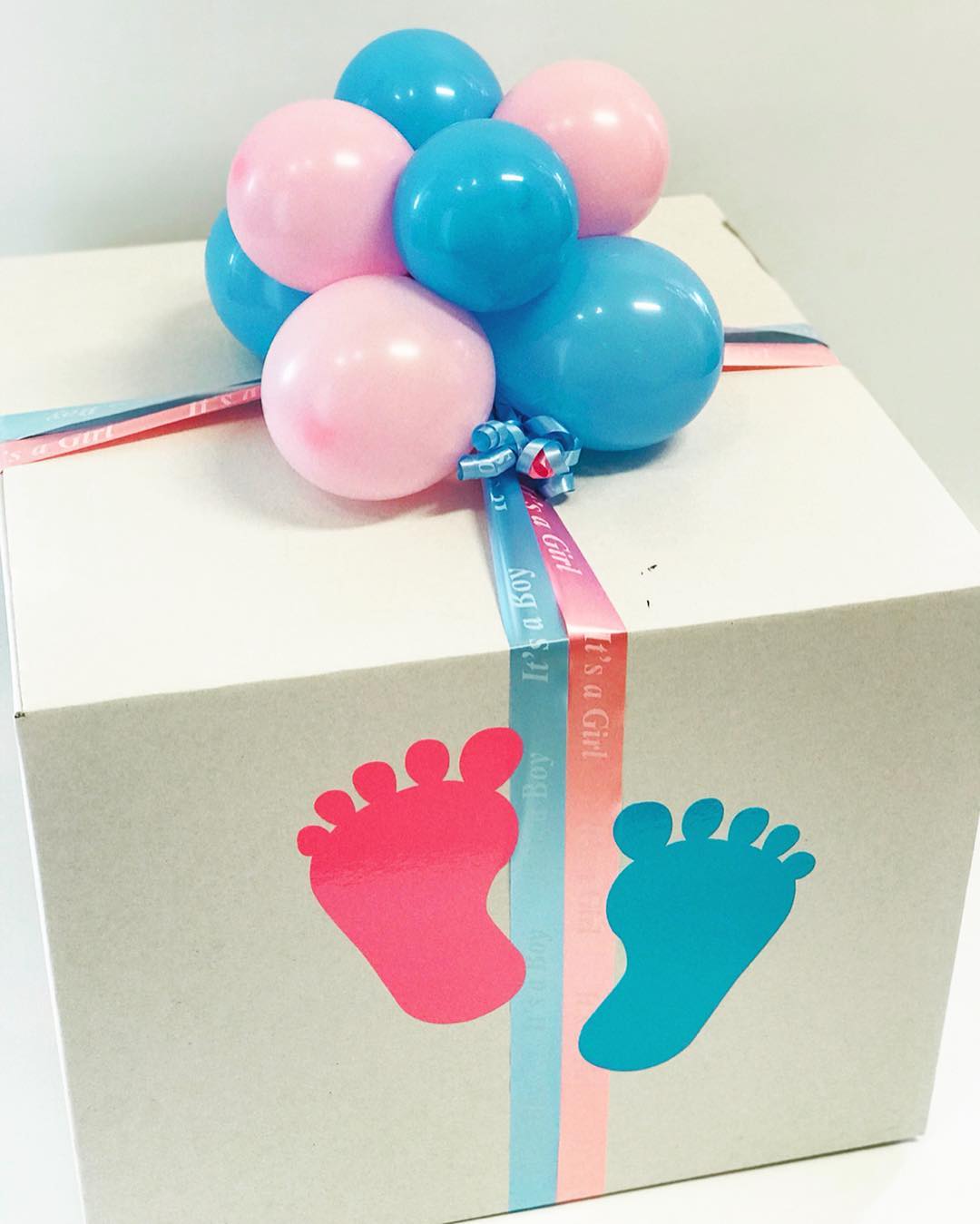 There are several unusual ways to find out the sex of upcoming baby, such as special bath bombs, they sizzle for a long time, and then paint the water in blue or pink color. Gender reveal party innovation is gender reveal soccer ball, but this method is more focused on the future daddy, cause pregnant mom will not be able to kick of the ball. It can also be a baseball or any other sport ball.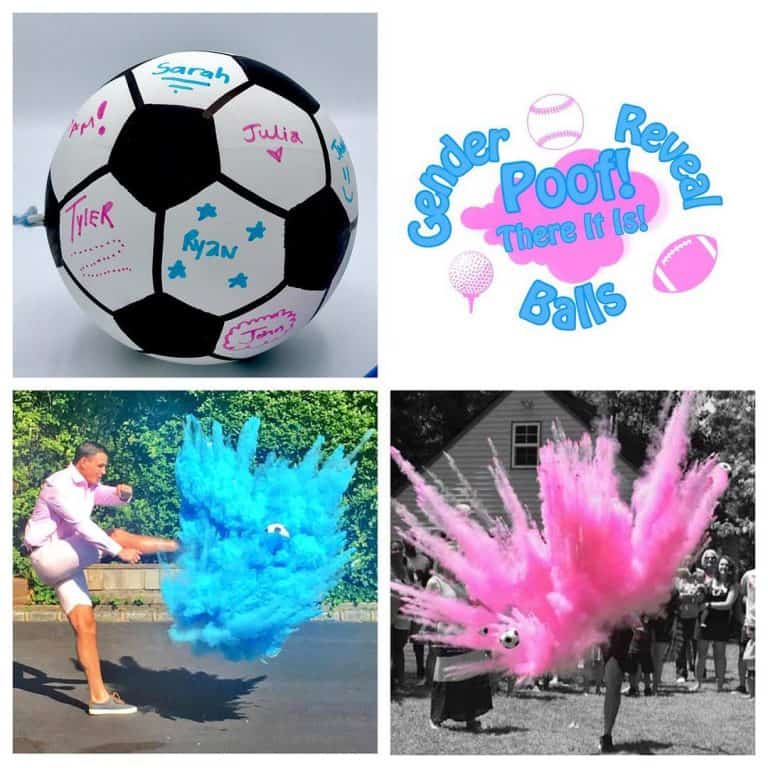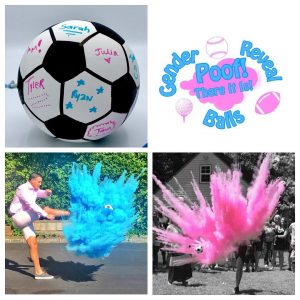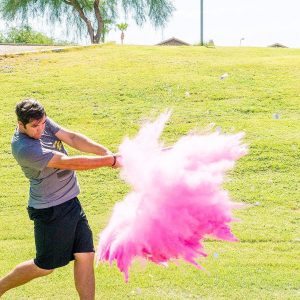 Beautiful videos and photos will be guaranteed if you choose gender reveal smoke bombs.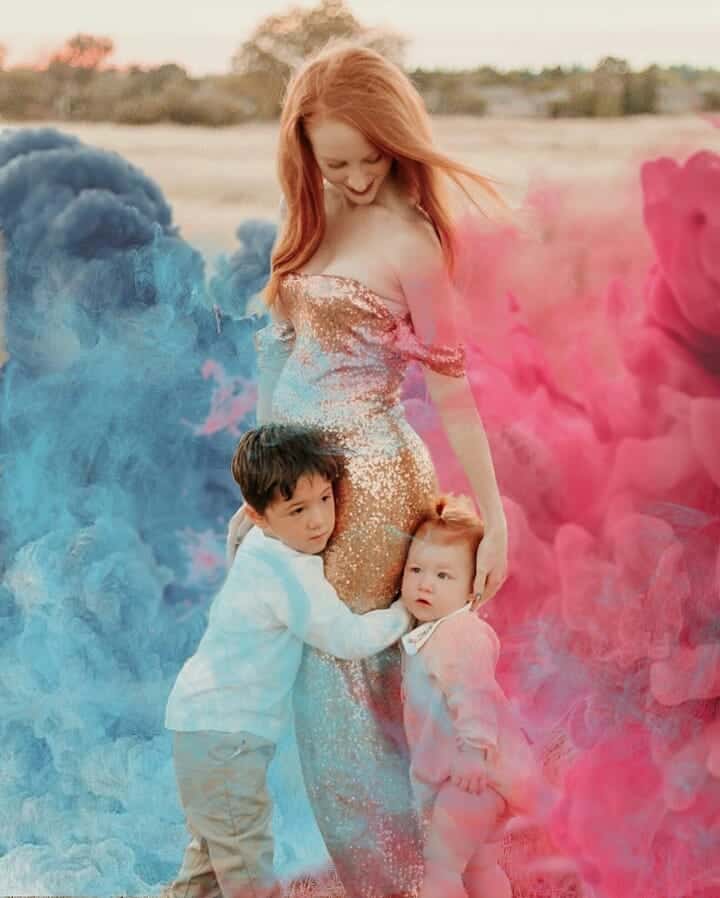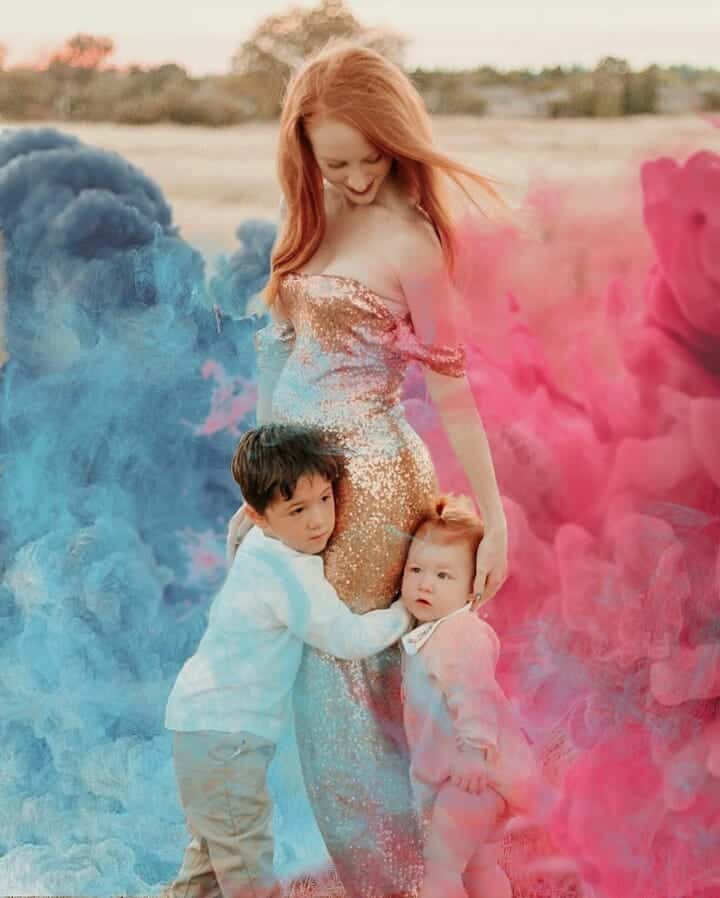 There are a lot of ludic methods to reveal gender. Popping balloons. Confetti will only be in one of them. The party will be fun and bit gambling.
There's even more excitable game. Need to paint 20 eggs in pink and blue (10 pink and 10 blue). Than cook all the eggs, except one. Raw egg  should be that color which reflects the sex of the baby. Then mom and dad starting to crash eggs one by one. It will showy if you crush the eggs on your foreheads =)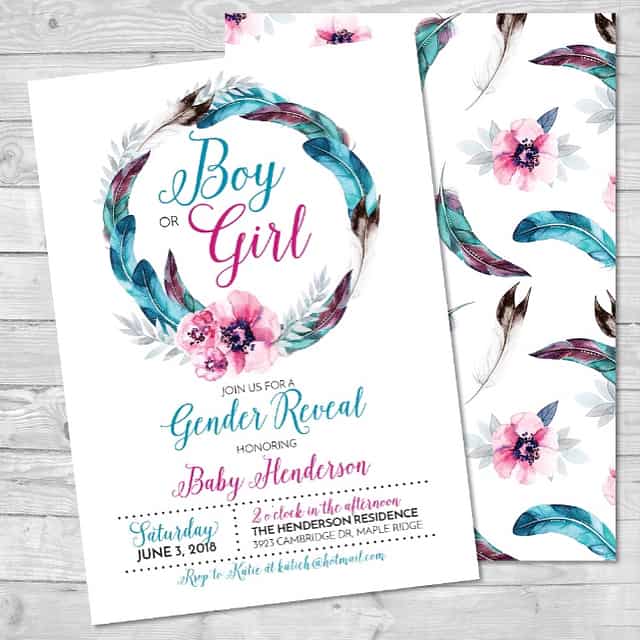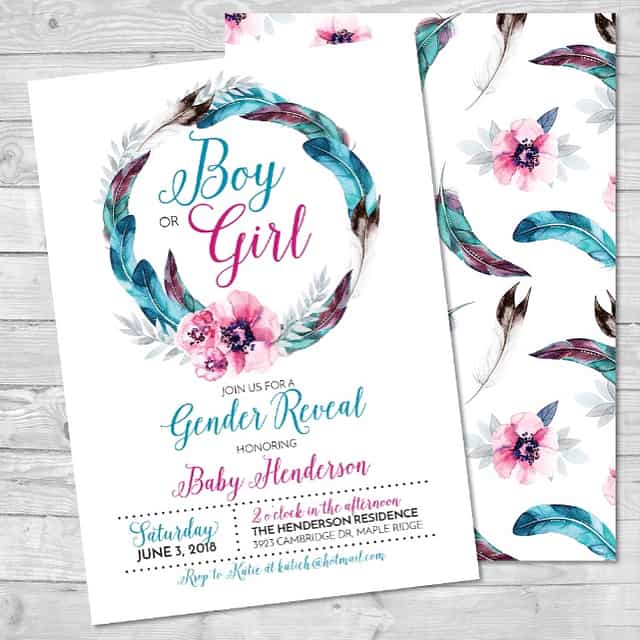 Serious organizational part
You need to decide the theme of the party, it can be absolutely anyone. It can be sports, or glamorous. You can make it in a neutral range, do not use pink and blue colors, and choose for example yellow or white.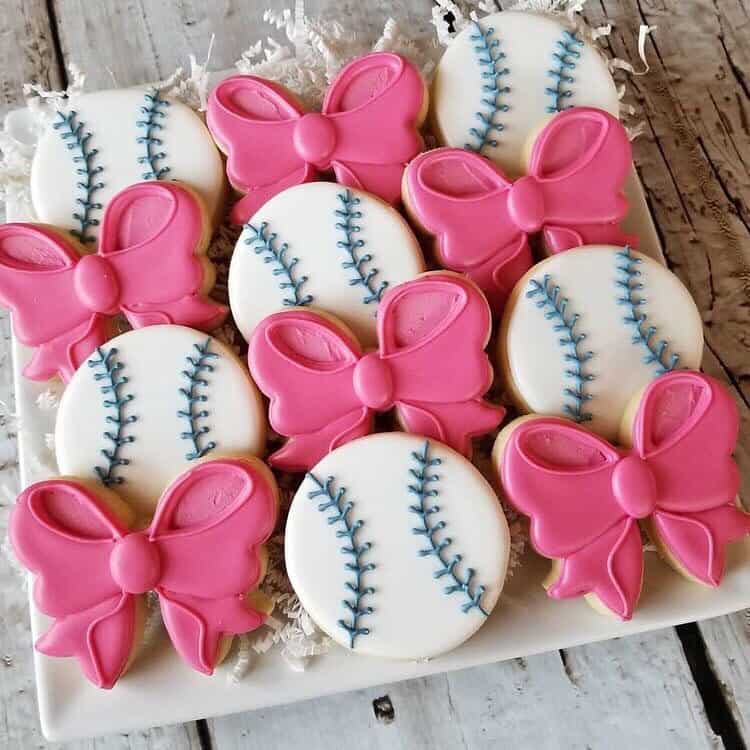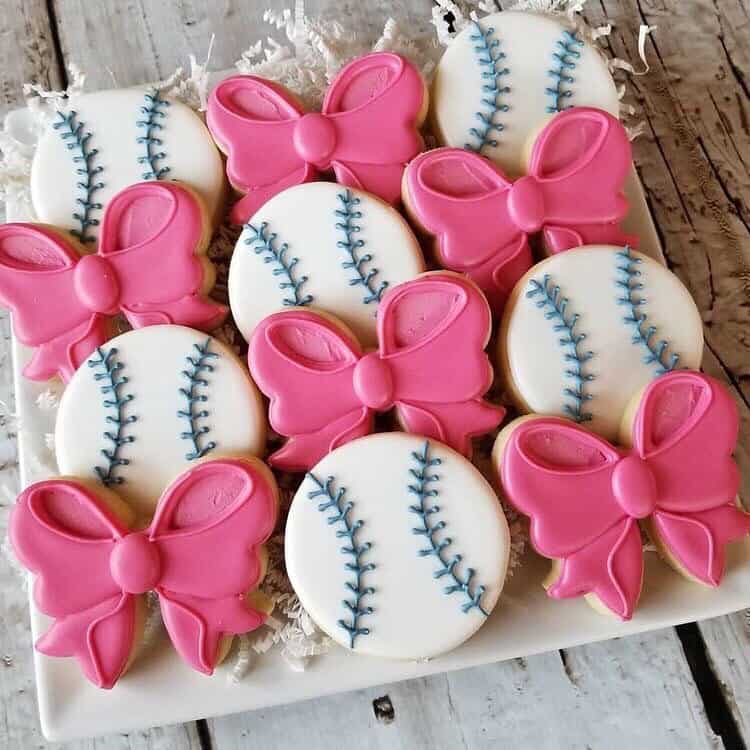 The party can be a Harry Potter or Star Wars theme.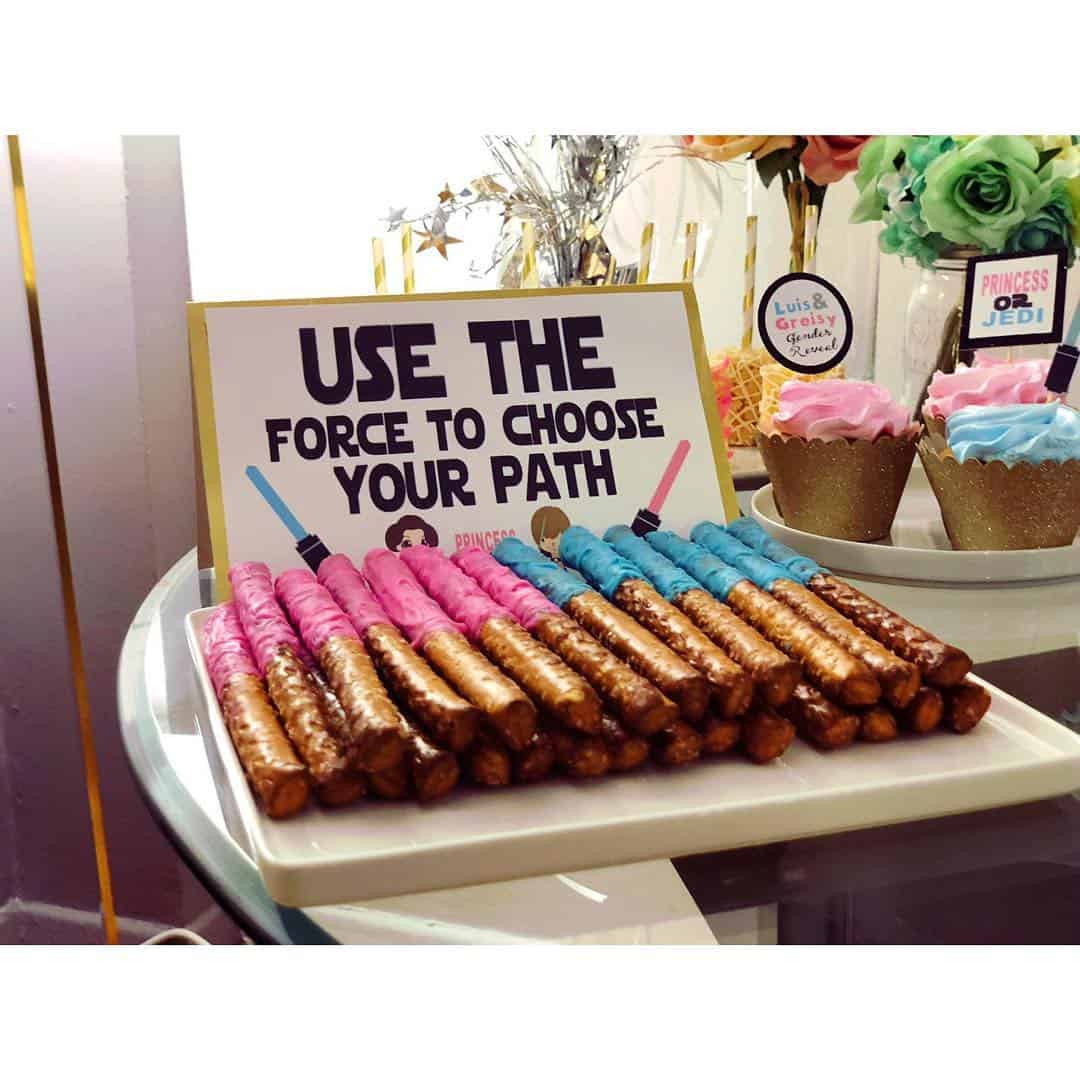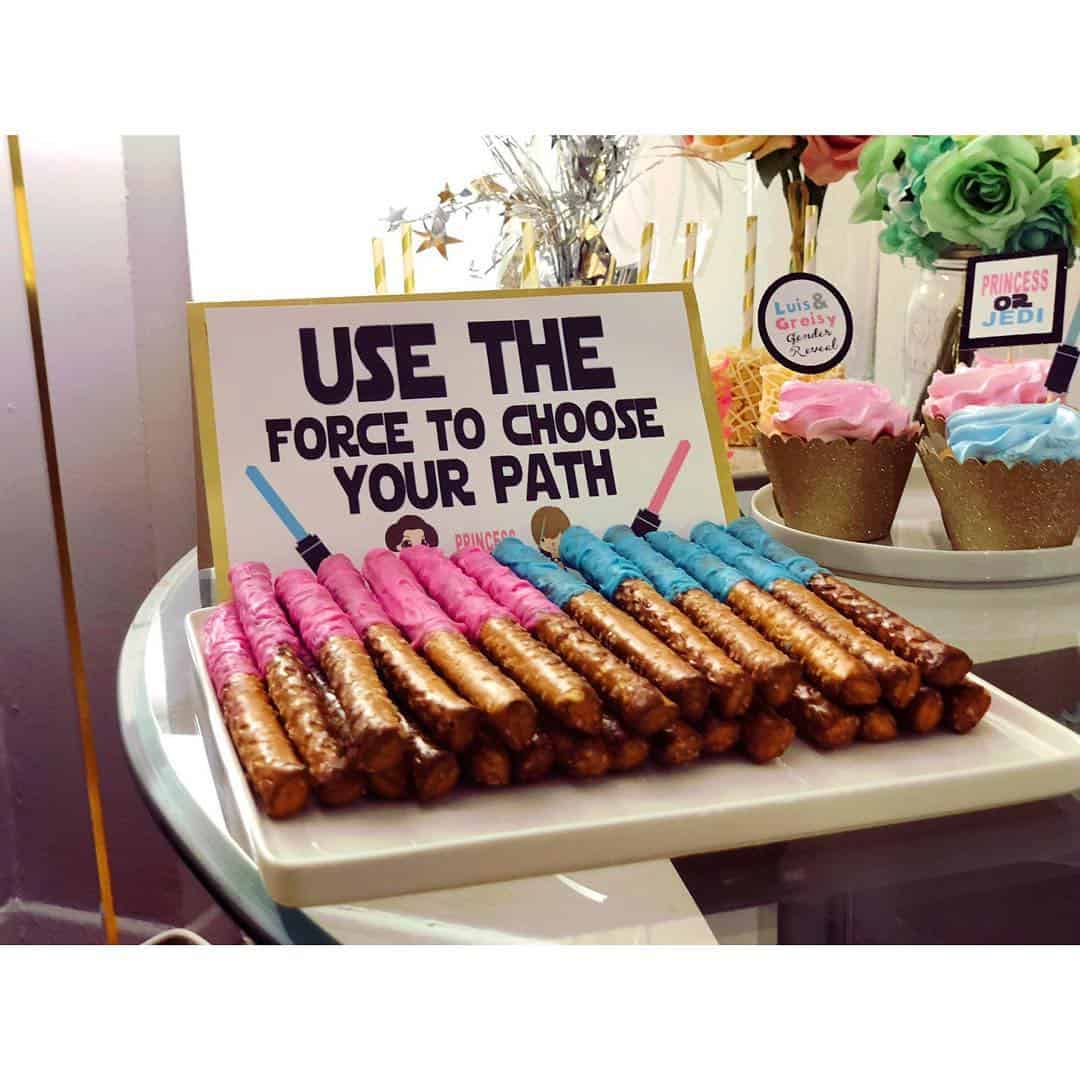 You can say the hell with it and not to stuff your head with all this problems and just decorate party with flowers and balloons. This is a safe choice.
Guests will be pleased to receive official invitations, so you should think about their design. They can be simple or thematic.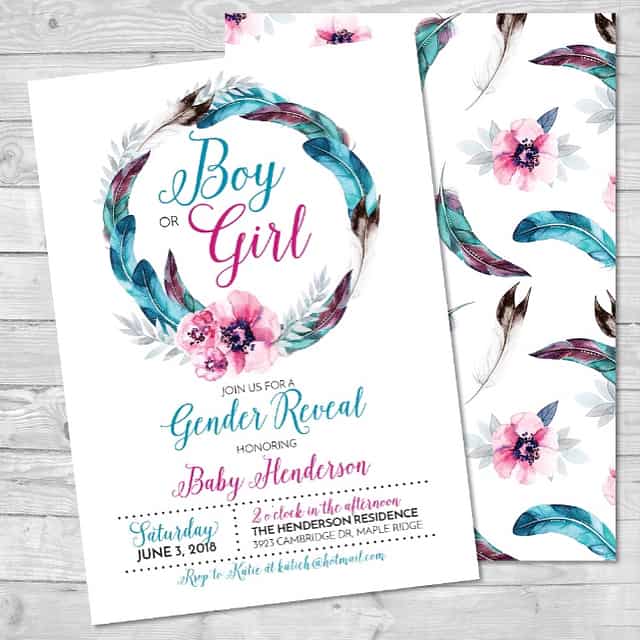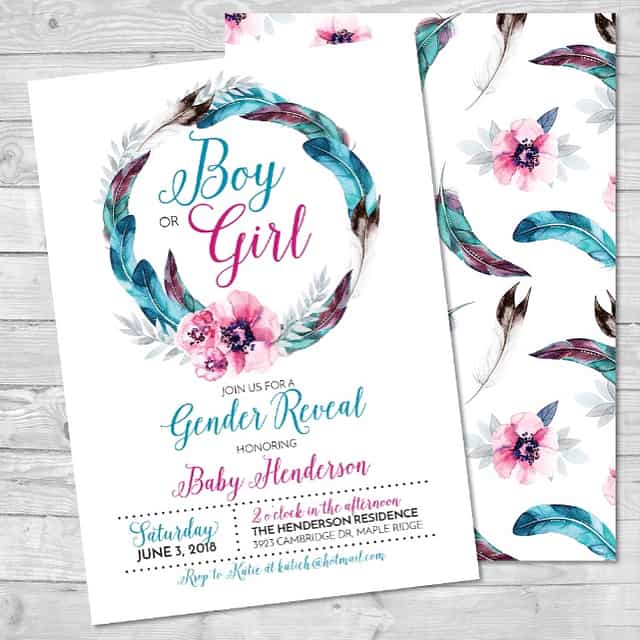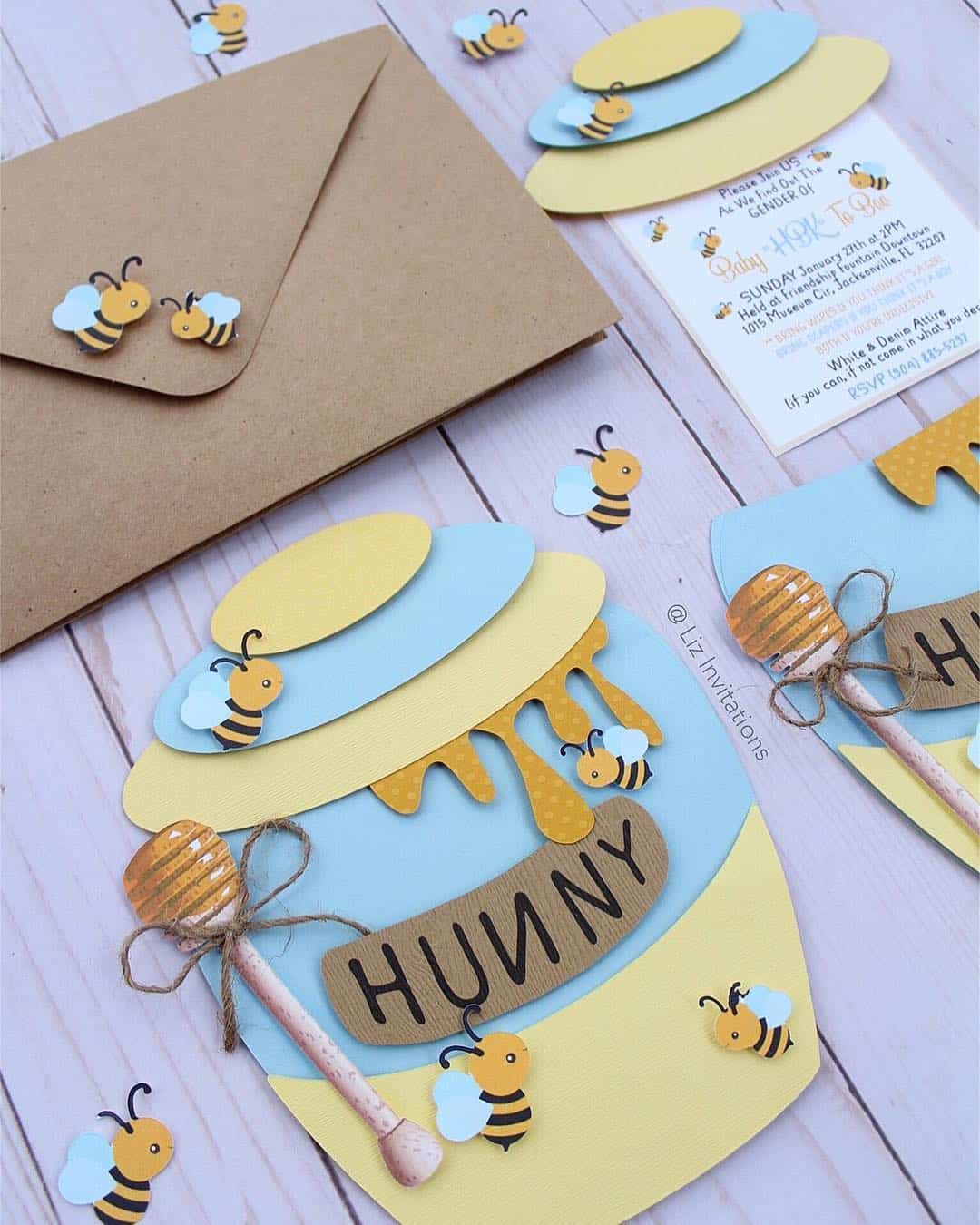 Candy bar decoration.
Make it look perfect! Pick up the color. It is better to stick with light pastel colors. Choose white for flowers. The table is better to decorated with a tablecloth of tulle. Some put a garland under the tulle, and it looks fantastic.
As decorations, you can use flags and banners. Balloons are always in trend, and then you may  distribute balloons to guests and to their children, and everyone will be happy.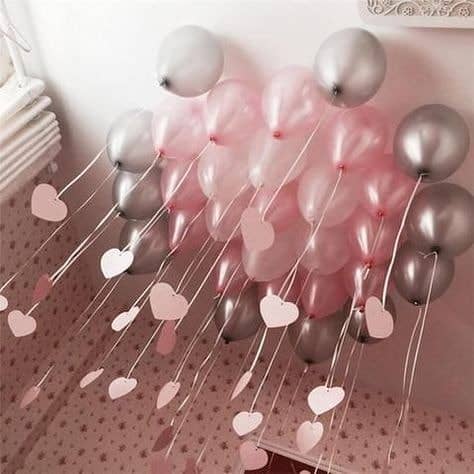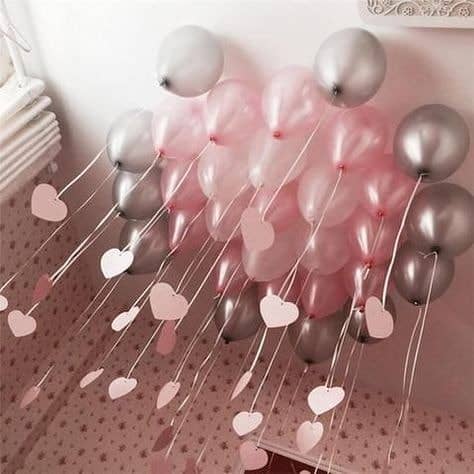 How to entertain the guests?
Lets do something with our guests! The highlight of the program will be of course"answer to an belly enigma."  Invite the guests to guess the gender of your baby and to divide into teams "boy team" and "girl team", winners can be given symbolic prizes.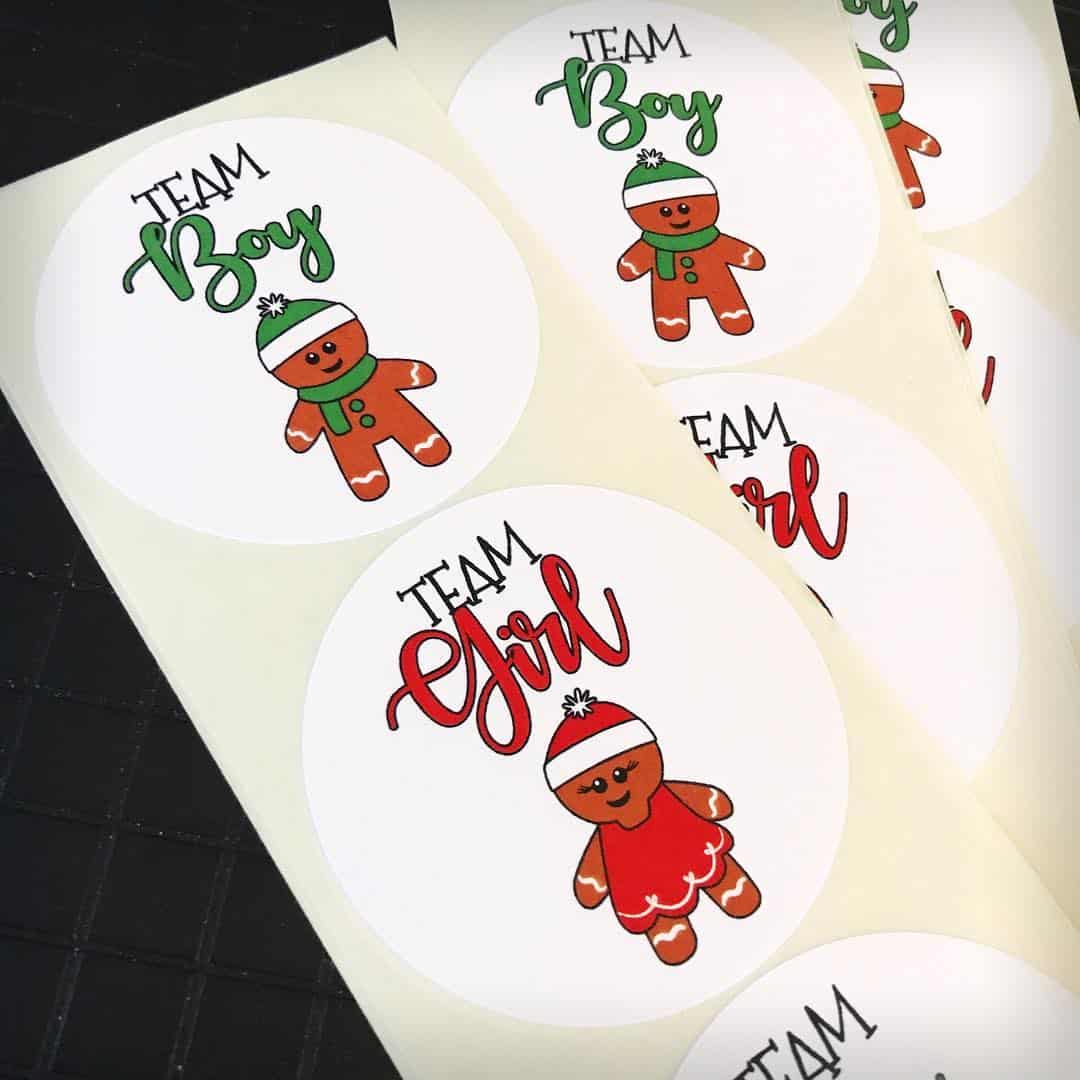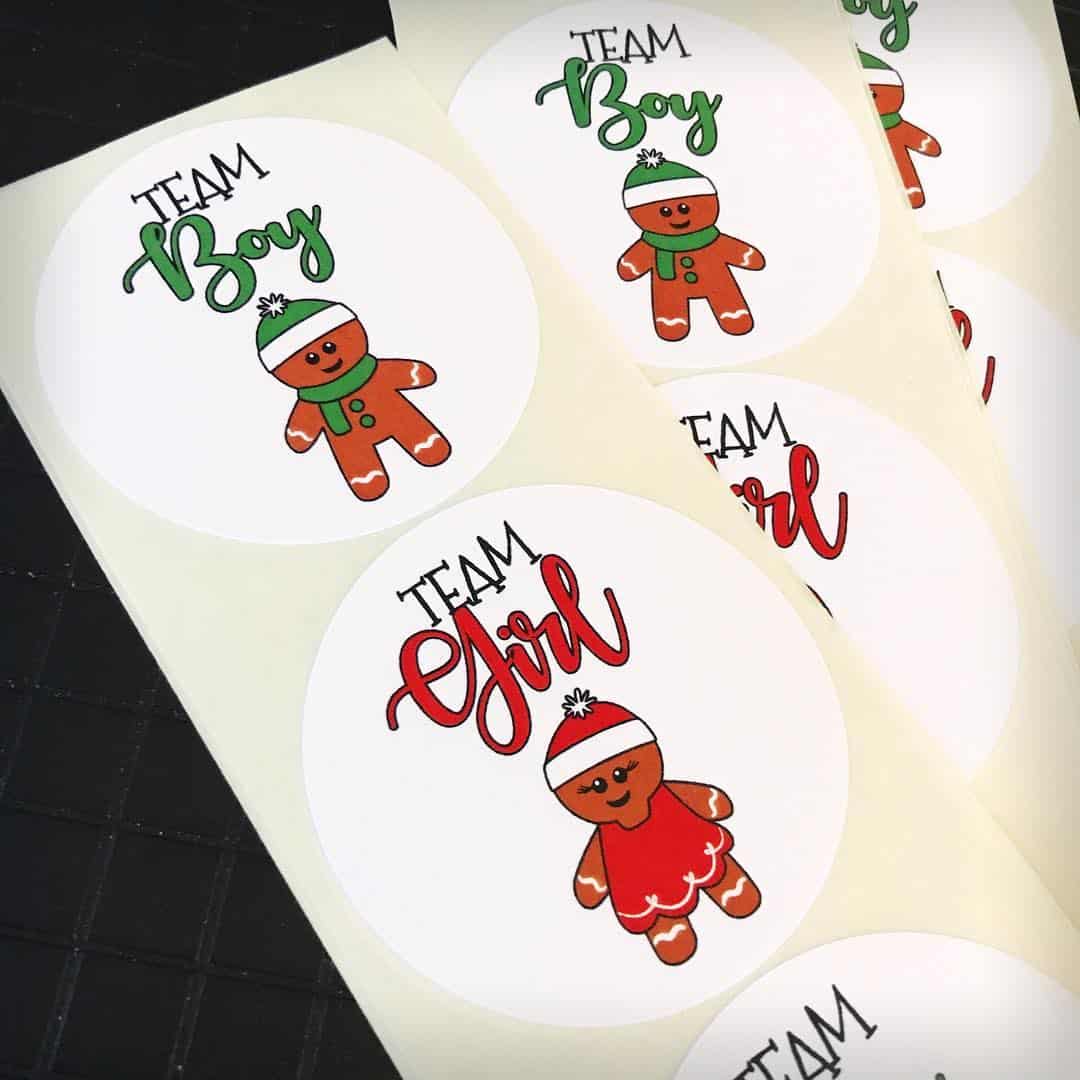 If you have not yet come up with baby name, you can arrange a game "Cogitate a name!". Guests can write their proposals on colored papers and put in a box. Names can be read out, or to leave only for you.
The diaper game is quite common and interesting. It is necessary to make small diapers out of felt, and in some of them put small chocolates or jelly beans, and in some don't =)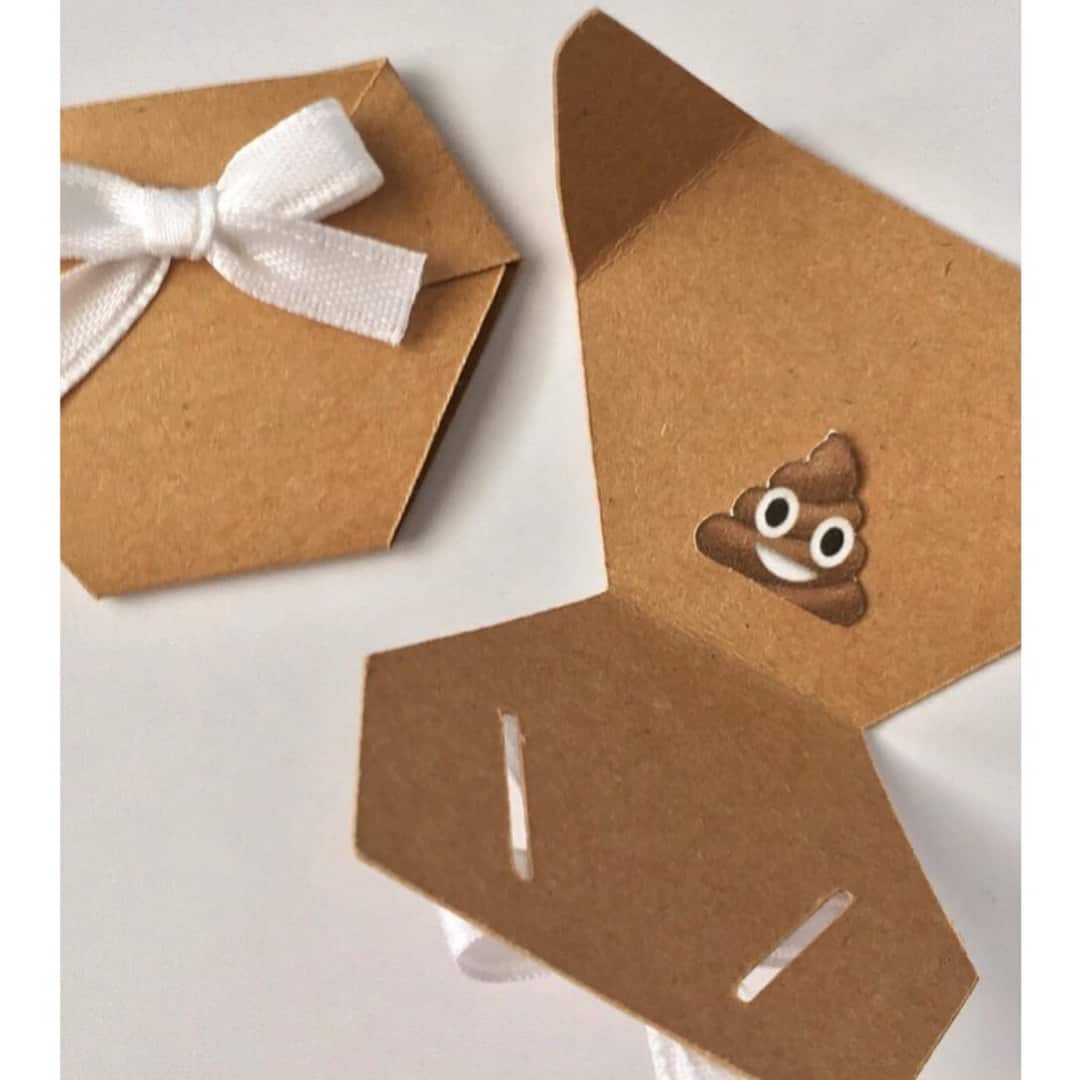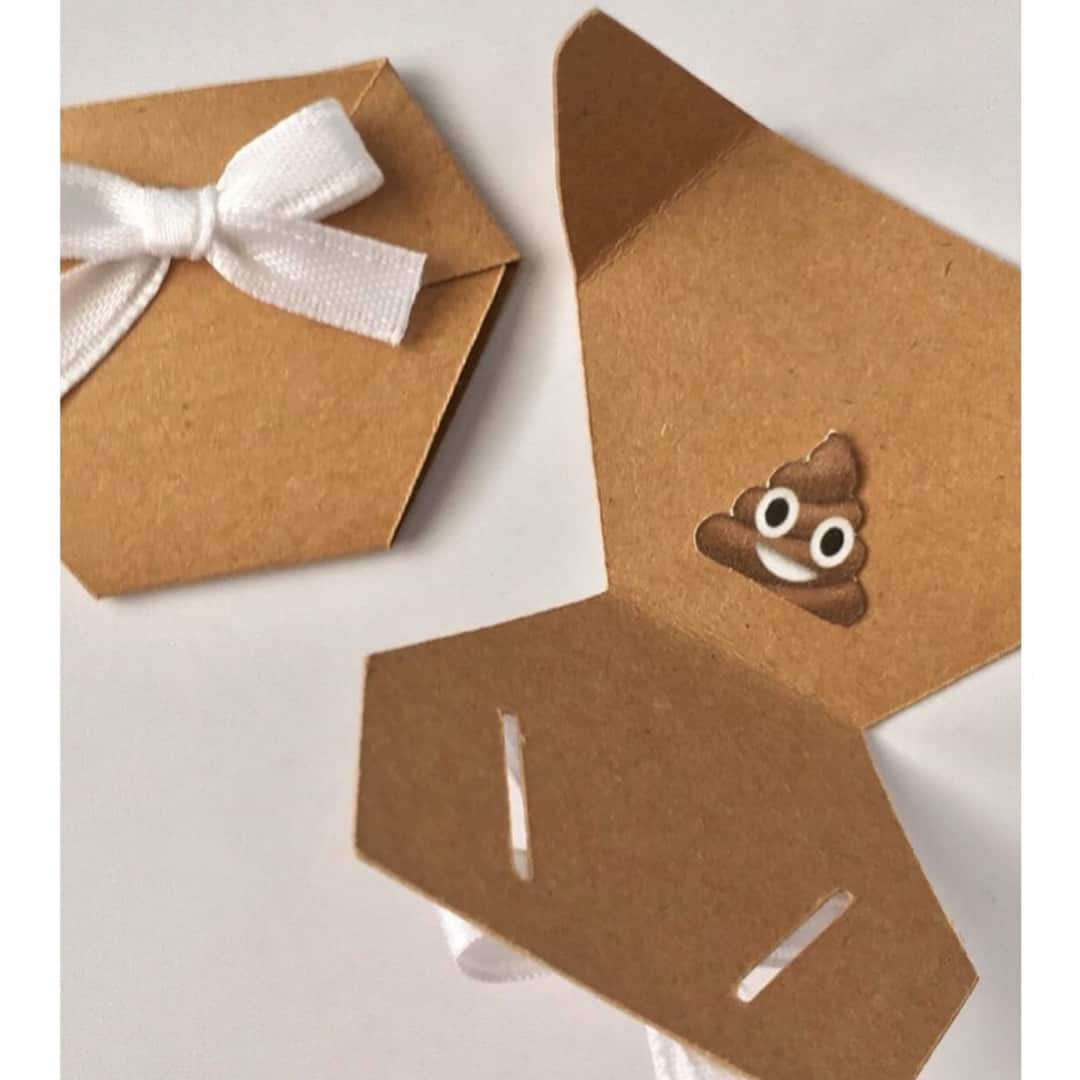 It will be nice to read the wishes of friends and family, and in 20 years to show them to your adult child. So make sure about such book in advance.
Pleasant memories.
After the holiday should remain pleasant memories, so you need to take care of the photo area, and small Souvenirs for guests.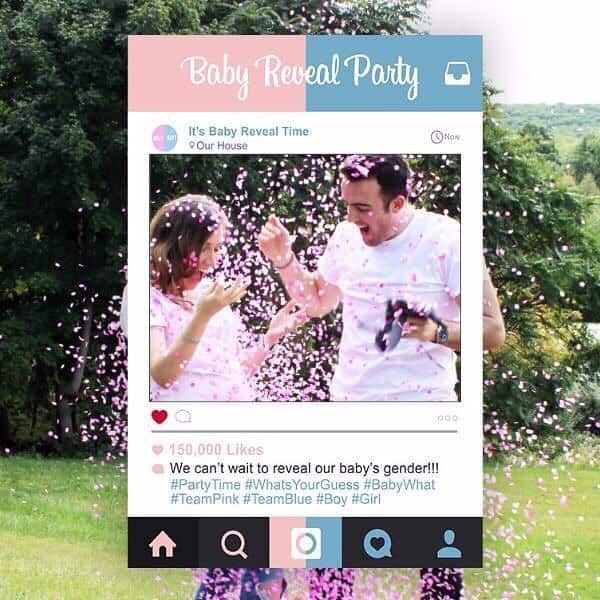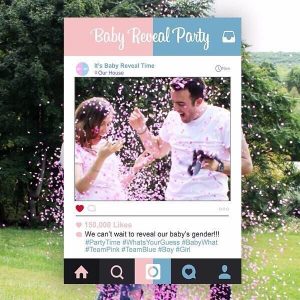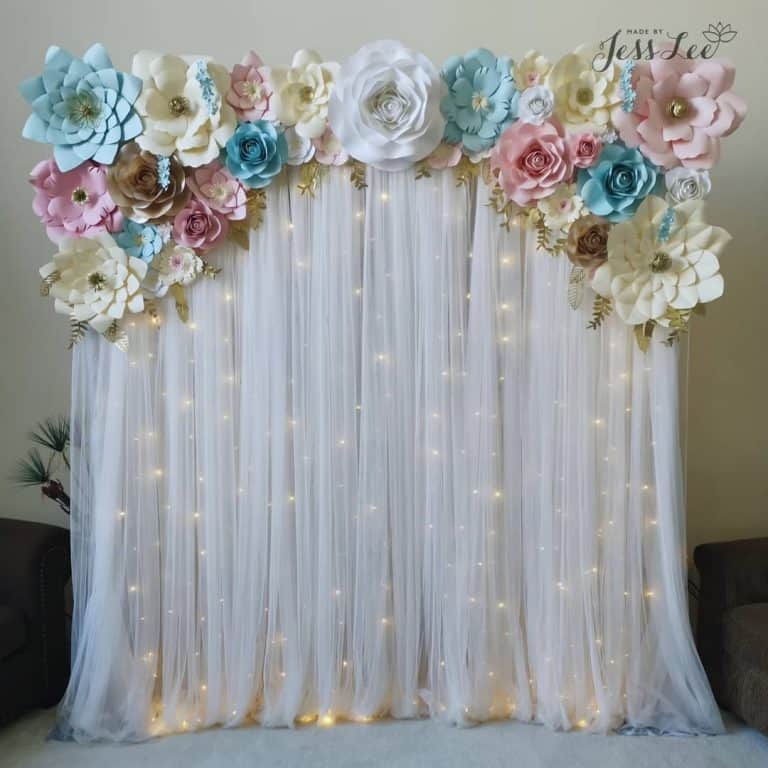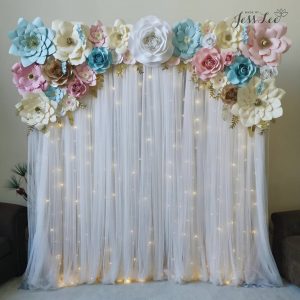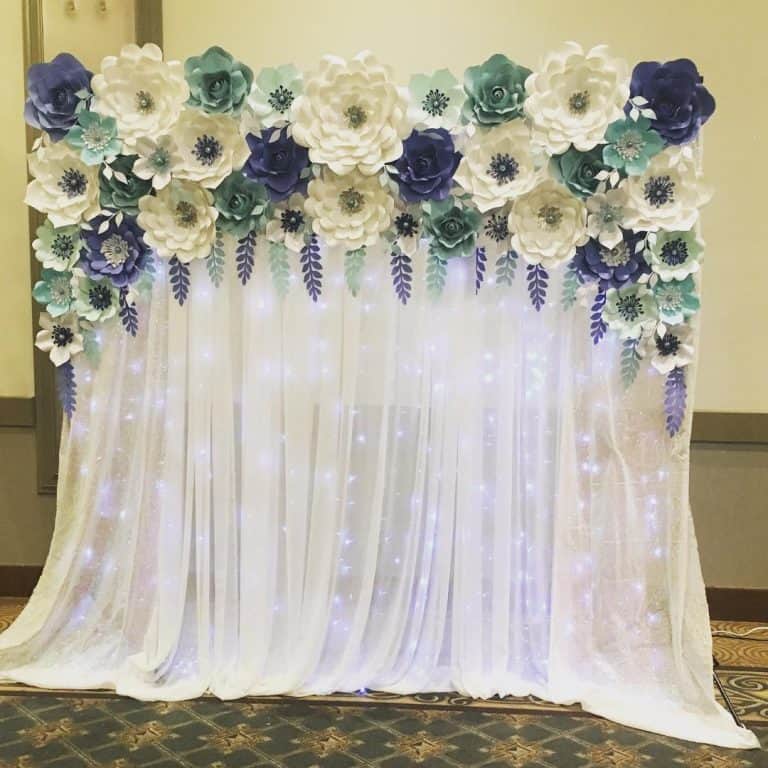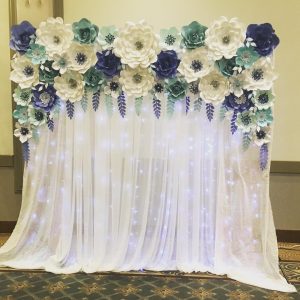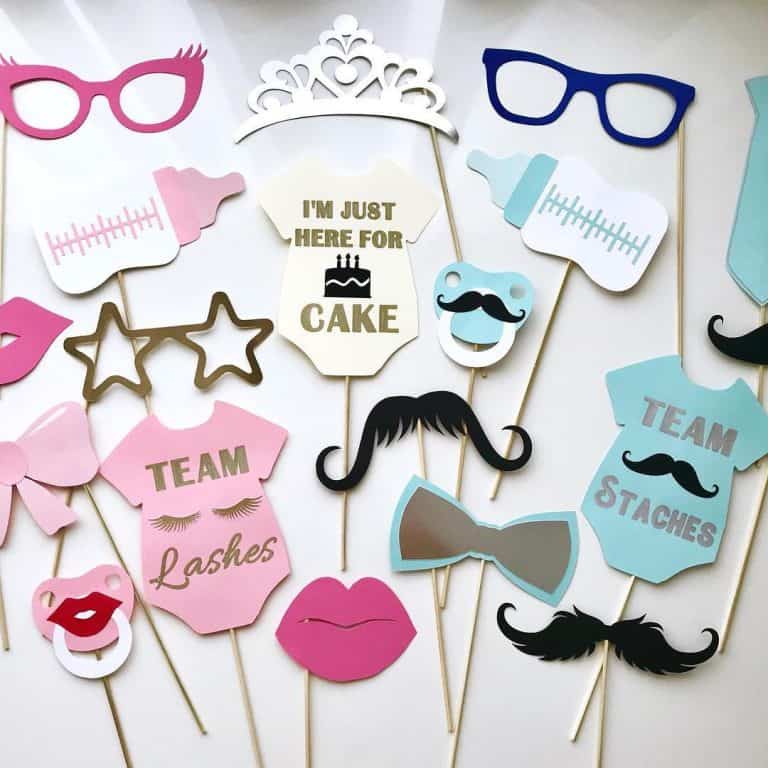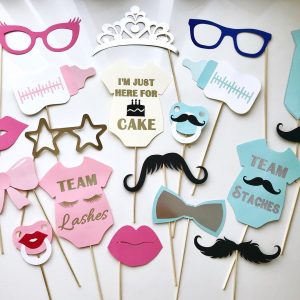 In gift boxes for friends, you can put macarons, fruit drops or fortune cookies. It will be nice to get a jar of lavender honey or a delicious herbal tea. Gifts can be useful, such as a beautiful soap, bath bomb or small jars of fragrant bath salt. You can consider unusual gifts – lottery tickets, bubbles or even succulency.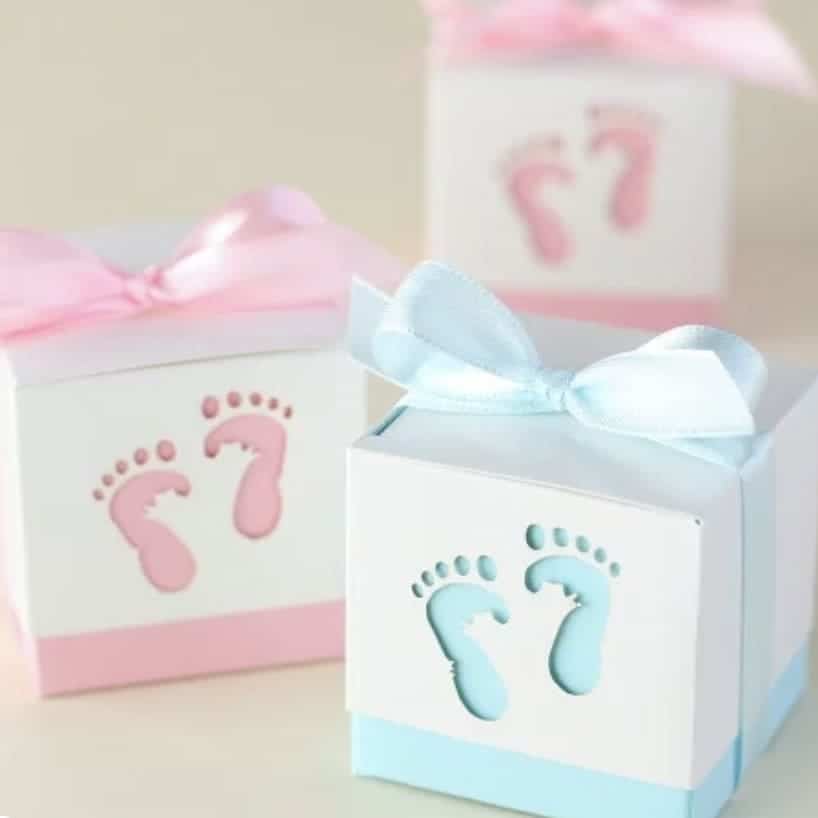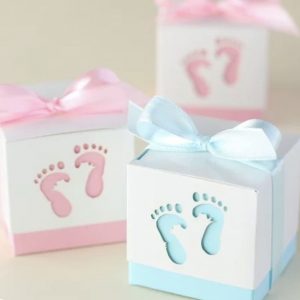 That will be foxy to put different gifts in identical boxes. Everyone will be interested in who gets what.
I hope my article was useful  and helped you to plan a wonderful gender reveal party for friends and family .
Love, Yuliya
There are few interesting articles about Gender Reveal Party:
Gender reveal party food ideas 
10 Best themes for gender reveal party
Gender reveal party nails ideas
Gender reveal party cake ideas
What to wear to a gender reveal party?
Great presents for gender reveal party!