Wedding manicure – Butterfly nail art
At the wedding, the bride's manicure will attract a lot of attention as like as to make-up, dress and hairstyle (everyone wants to admire the wedding ring!). Think over your manicure in advance. "Wedding manicure – Butterfly nail art" article will try to help you with!
Transparent coating and classic French — you will always have time to return to these win-win options. However, many "podium" options this season  you can easily transfer to the image of the bride. I advise you to look at them.Transparent varnish also should not be discounted.  It  is the basis of many variants of nail art this season. Colourless coating allows you to decorate your nails with drawings. In this article I would like to draw your attention to the beautiful butterflies. Butterfly pattern is a new trend of 2019 in wedding manicure.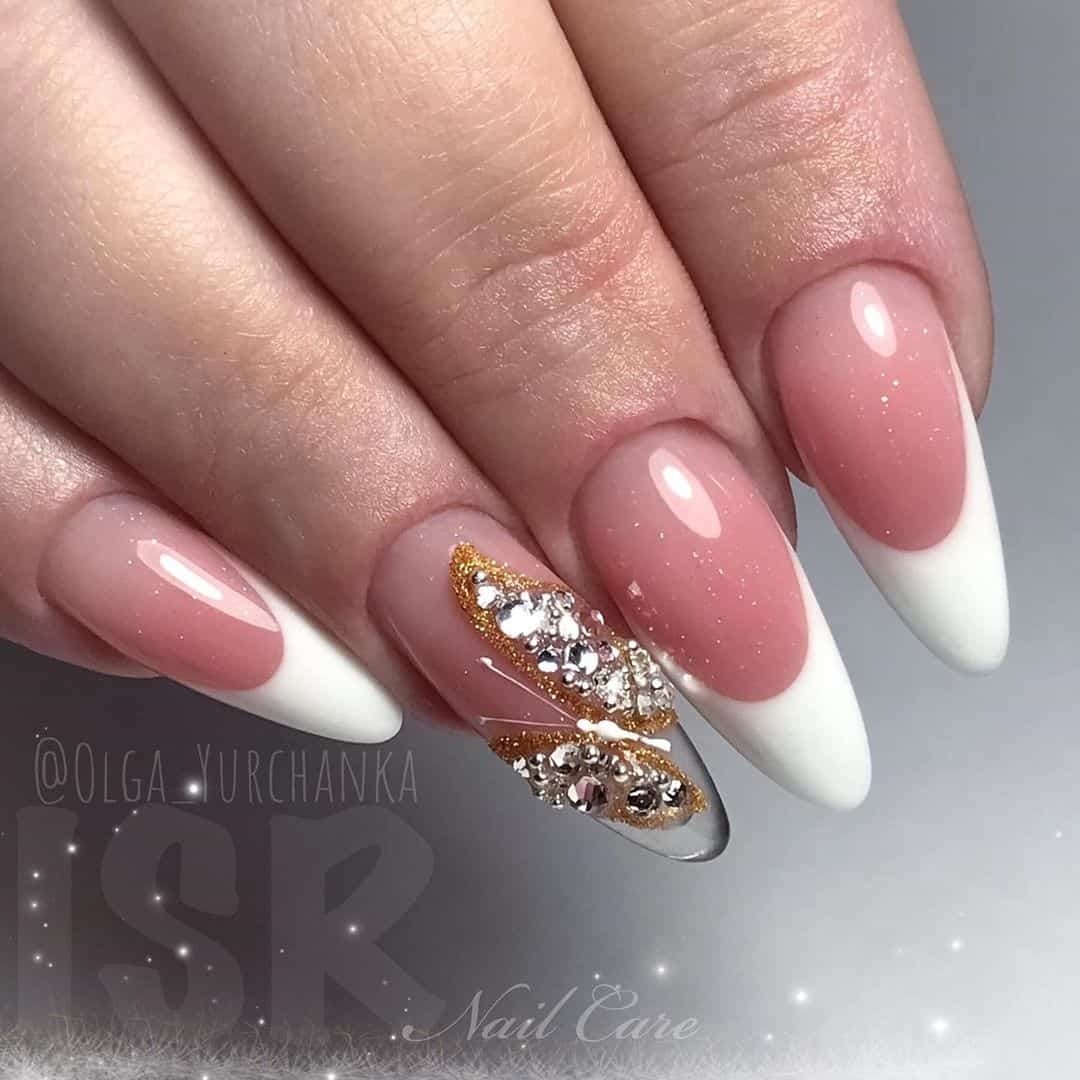 Previously,  the wedding manicure made in soft colours, so as not to distract from the rest of the image. Today you can forget about this rule: choose a bright, neutral or intricate manicure, focusing only on their own ideas about the beautiful or fashion trends.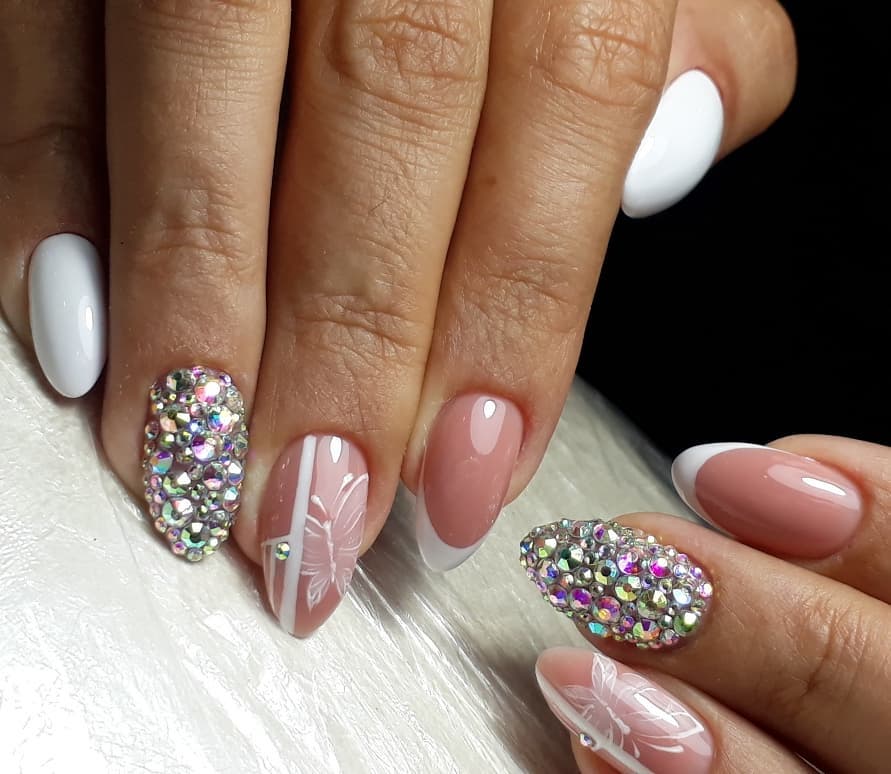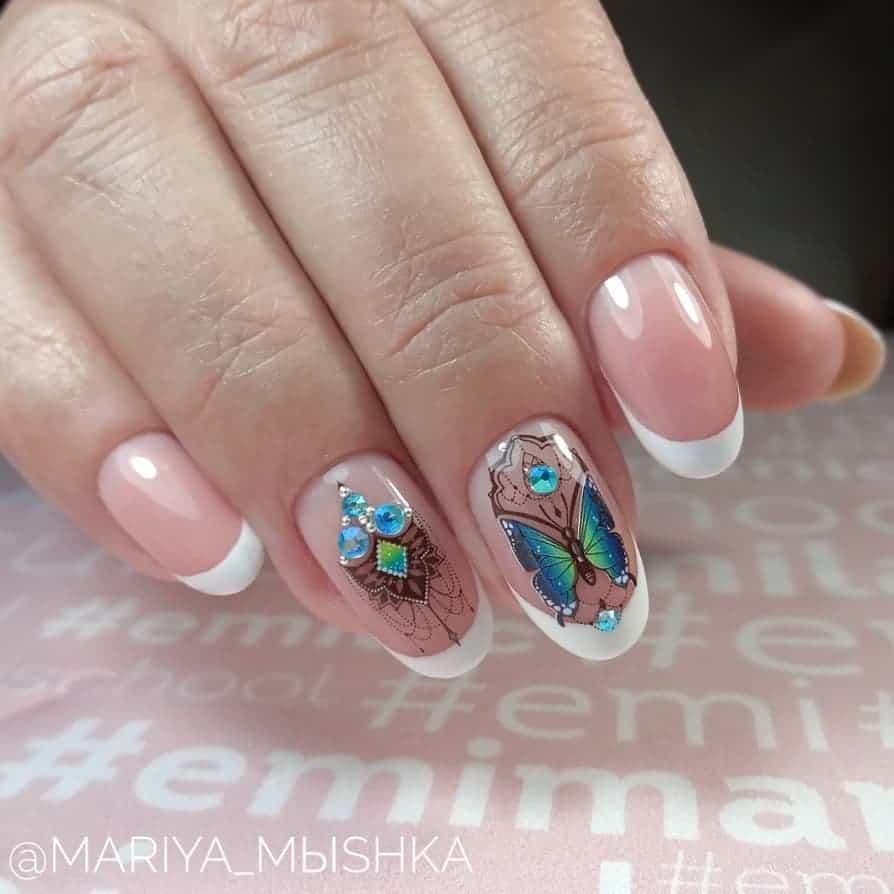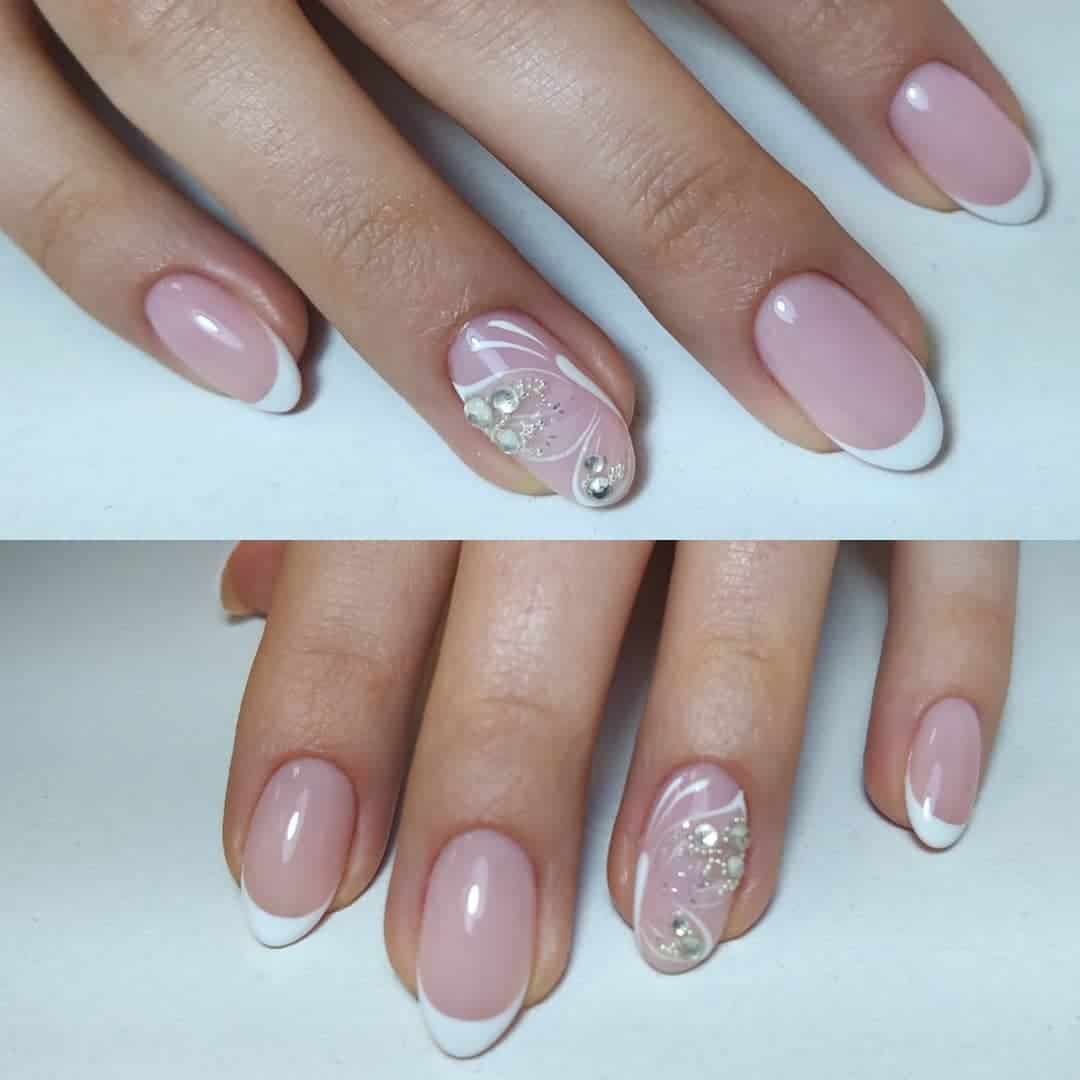 Large nail decorations looks festive and delicate.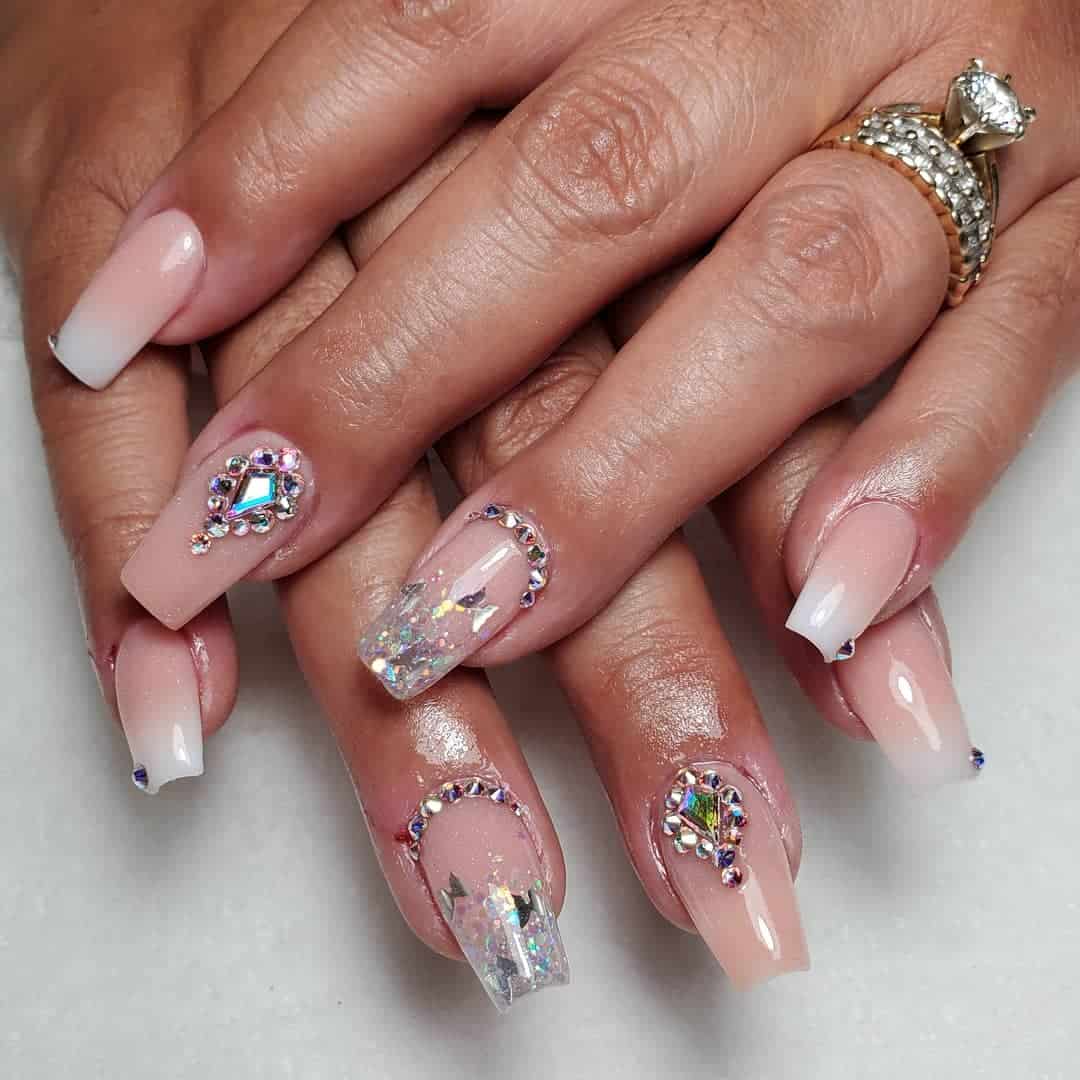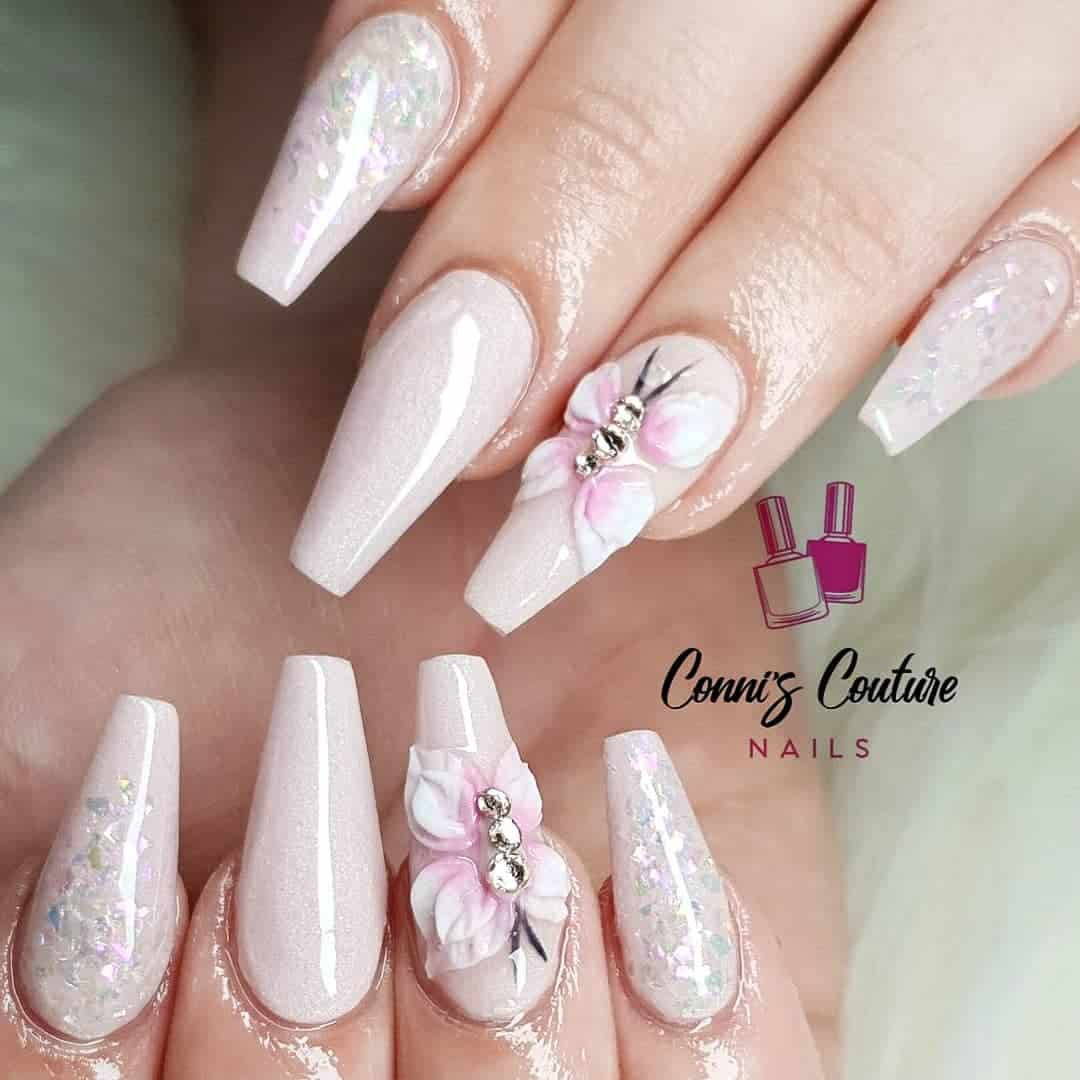 White colour associates with the wedding, but usually the bride choose a more muted and pastel varieties. Very popular is milk colour, it usually uses as a basis for the French manicure.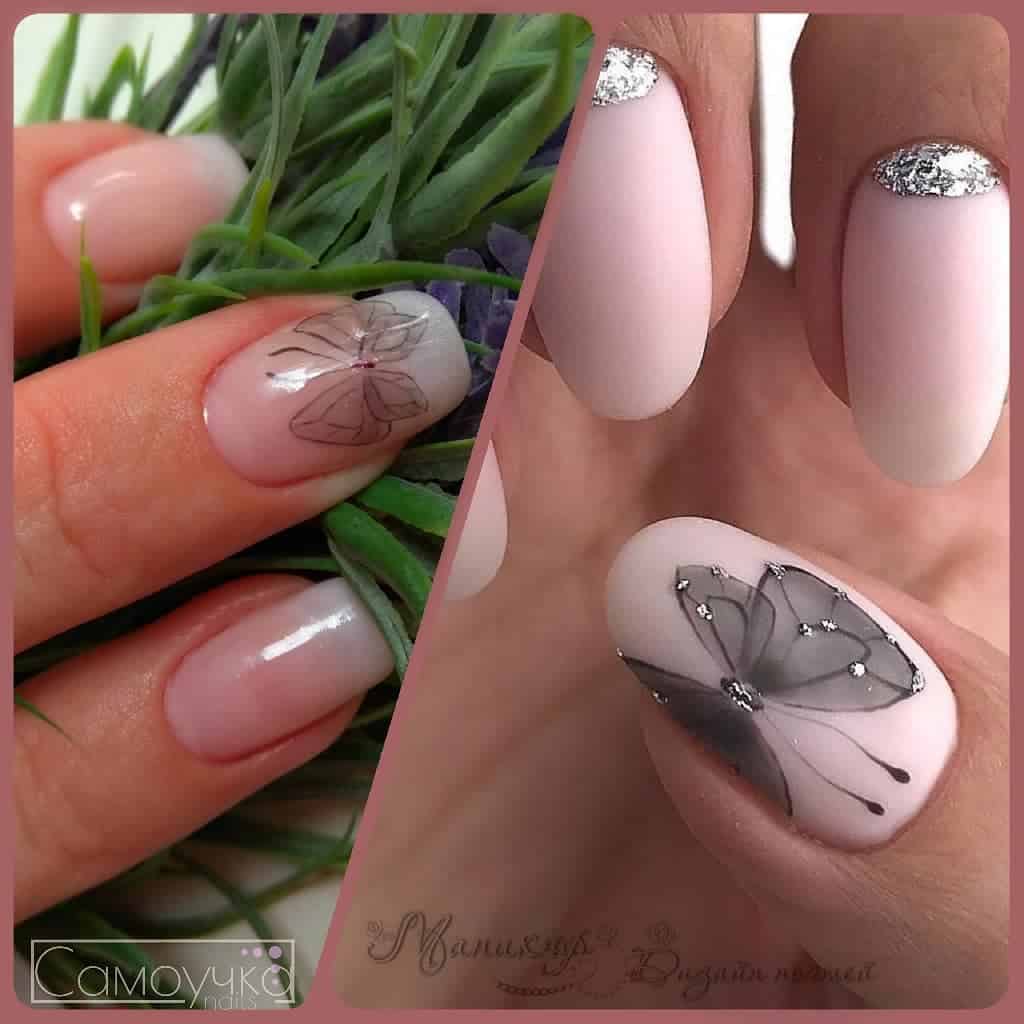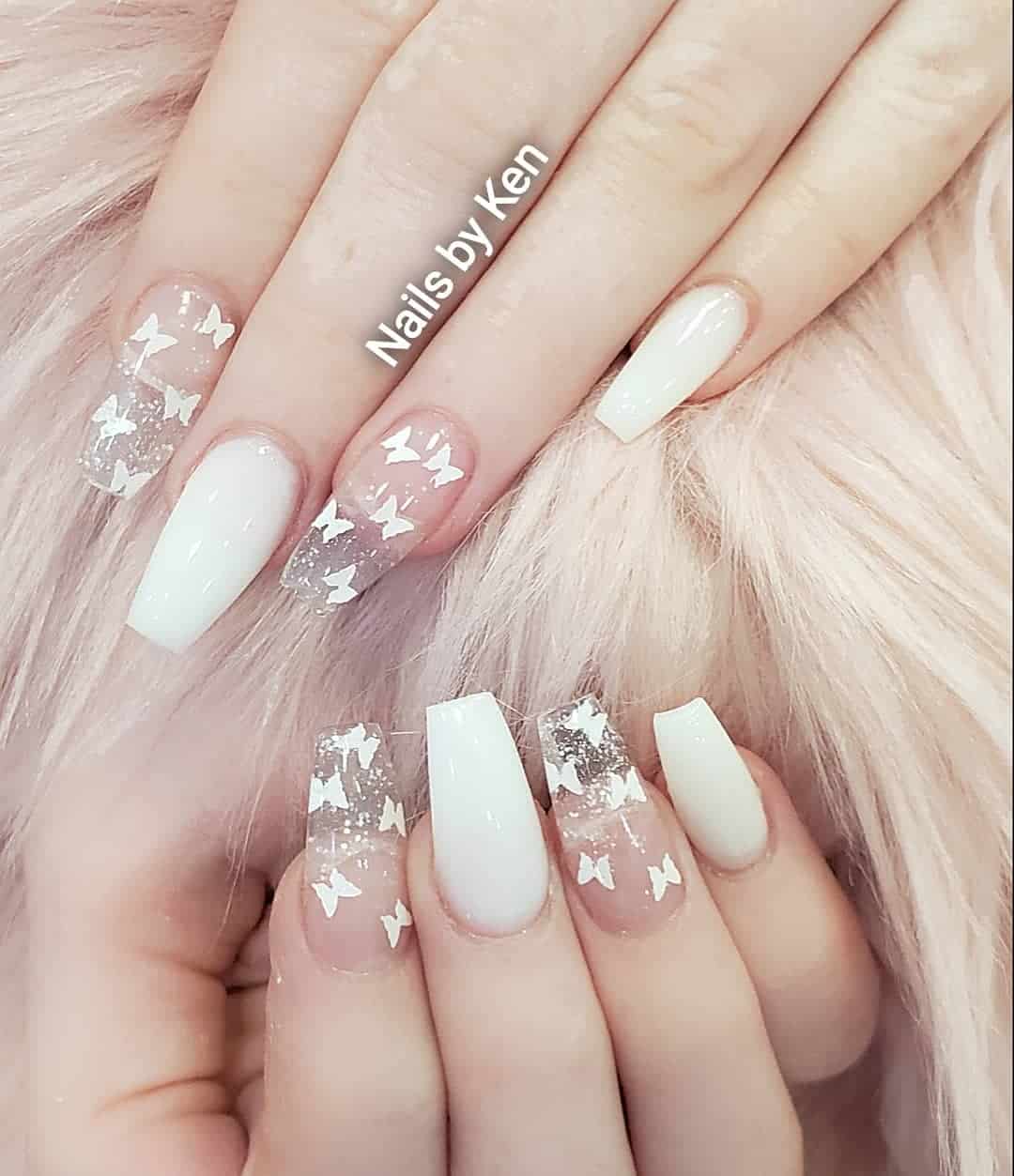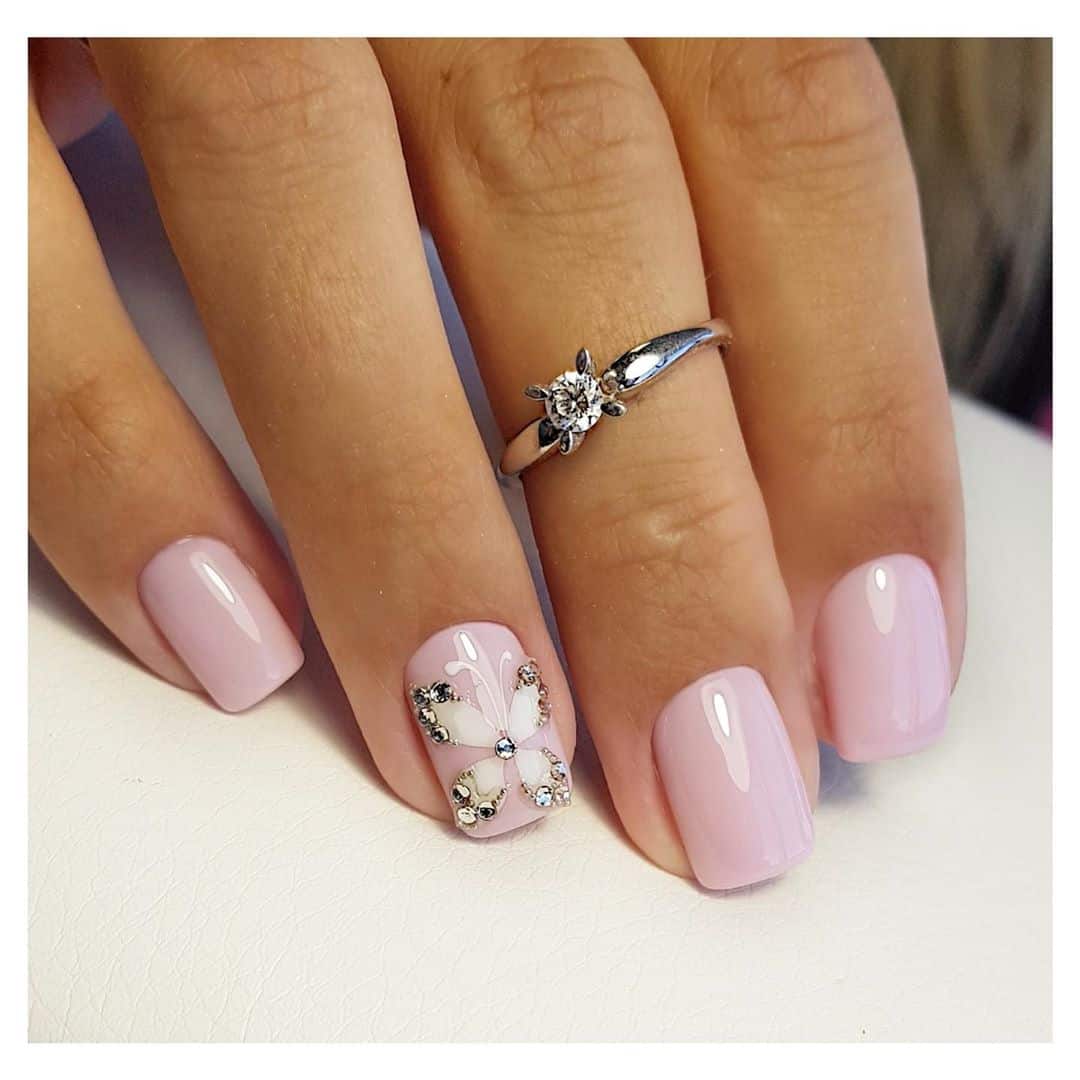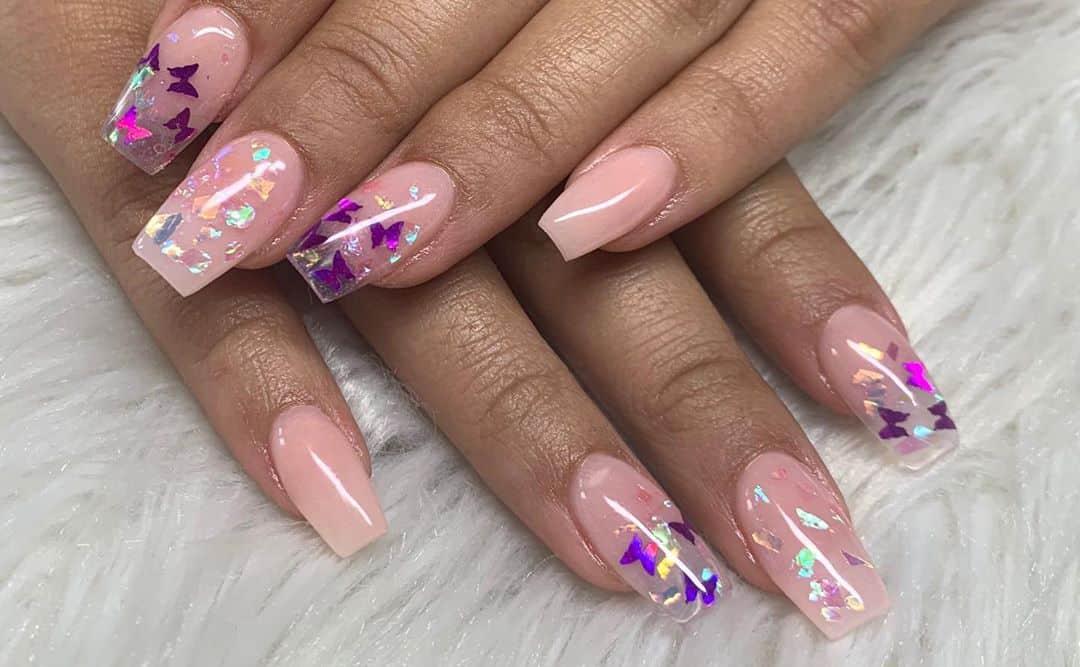 Colourful manicure. Wedding manicure – Butterfly nail art.
Fans of bright colours can choose a wedding manicure in blue.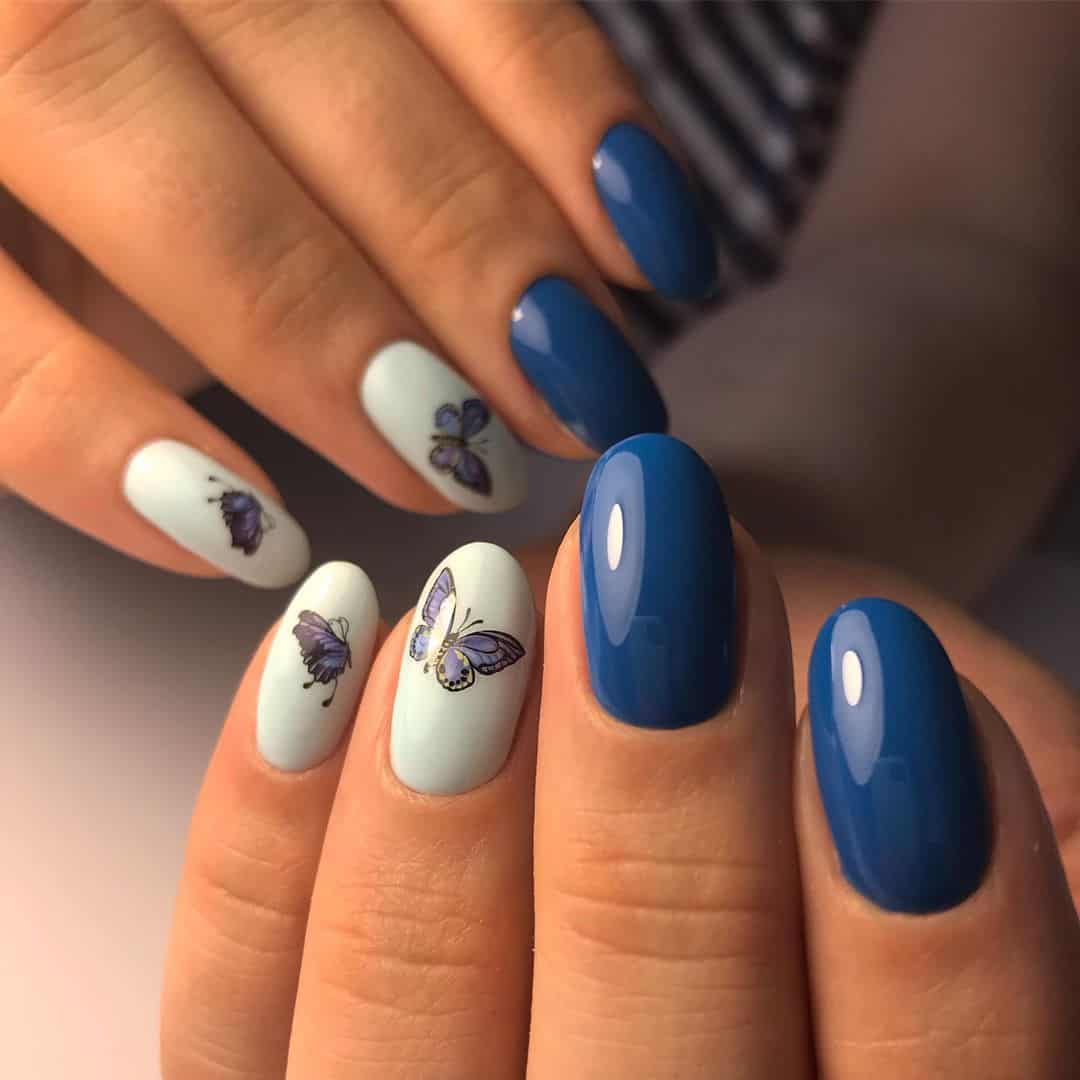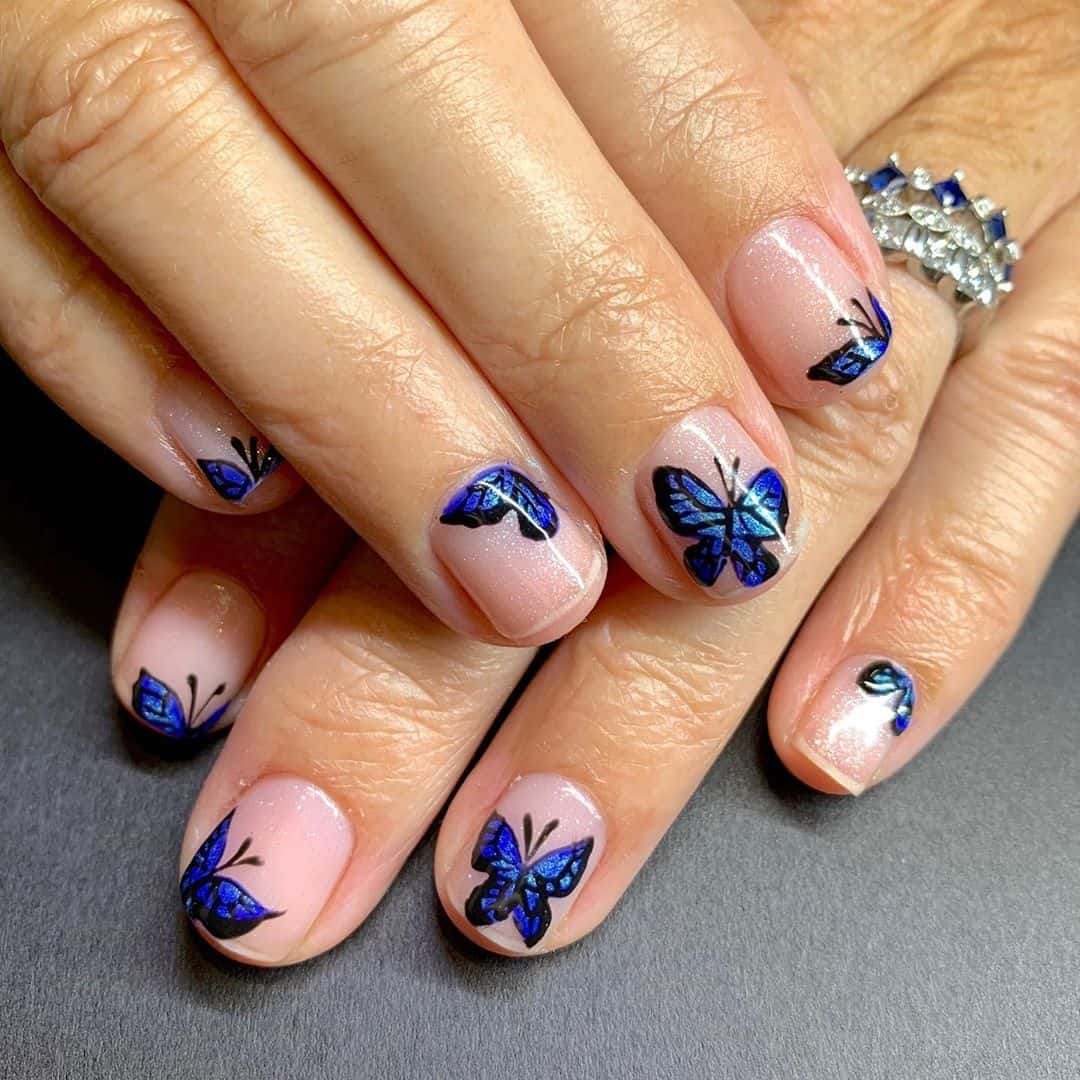 So, If your wedding will be bright and non-standard, then a coloured manicure will suit you.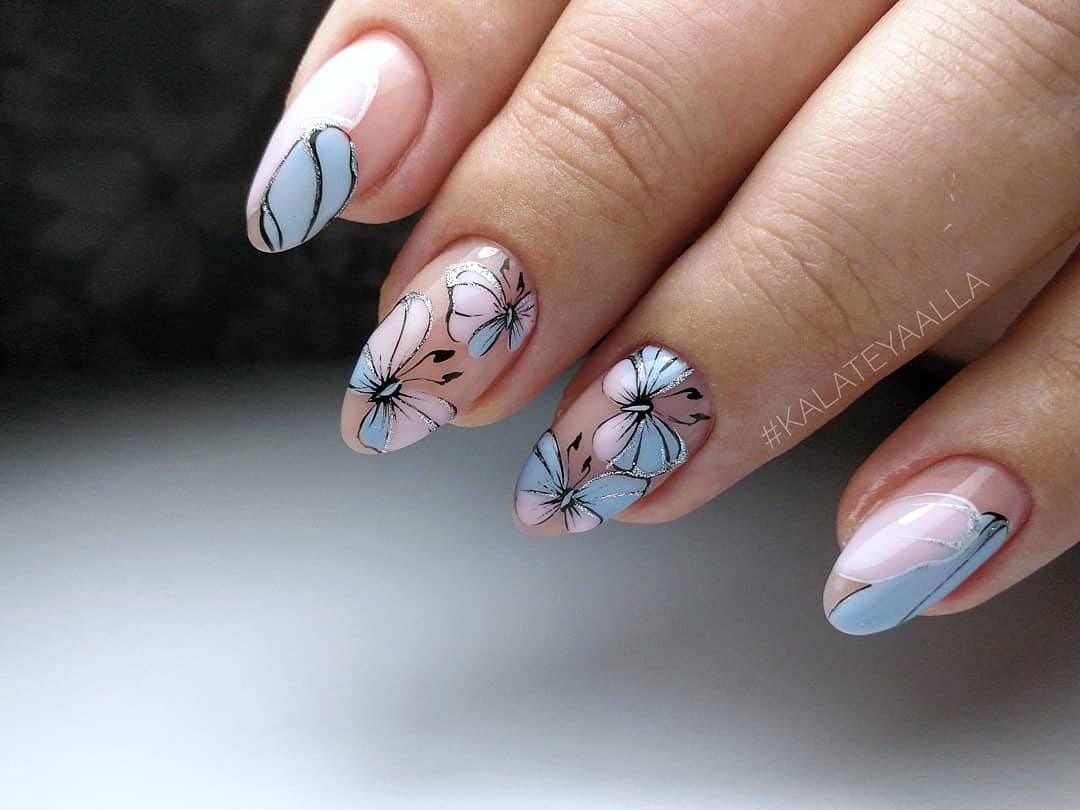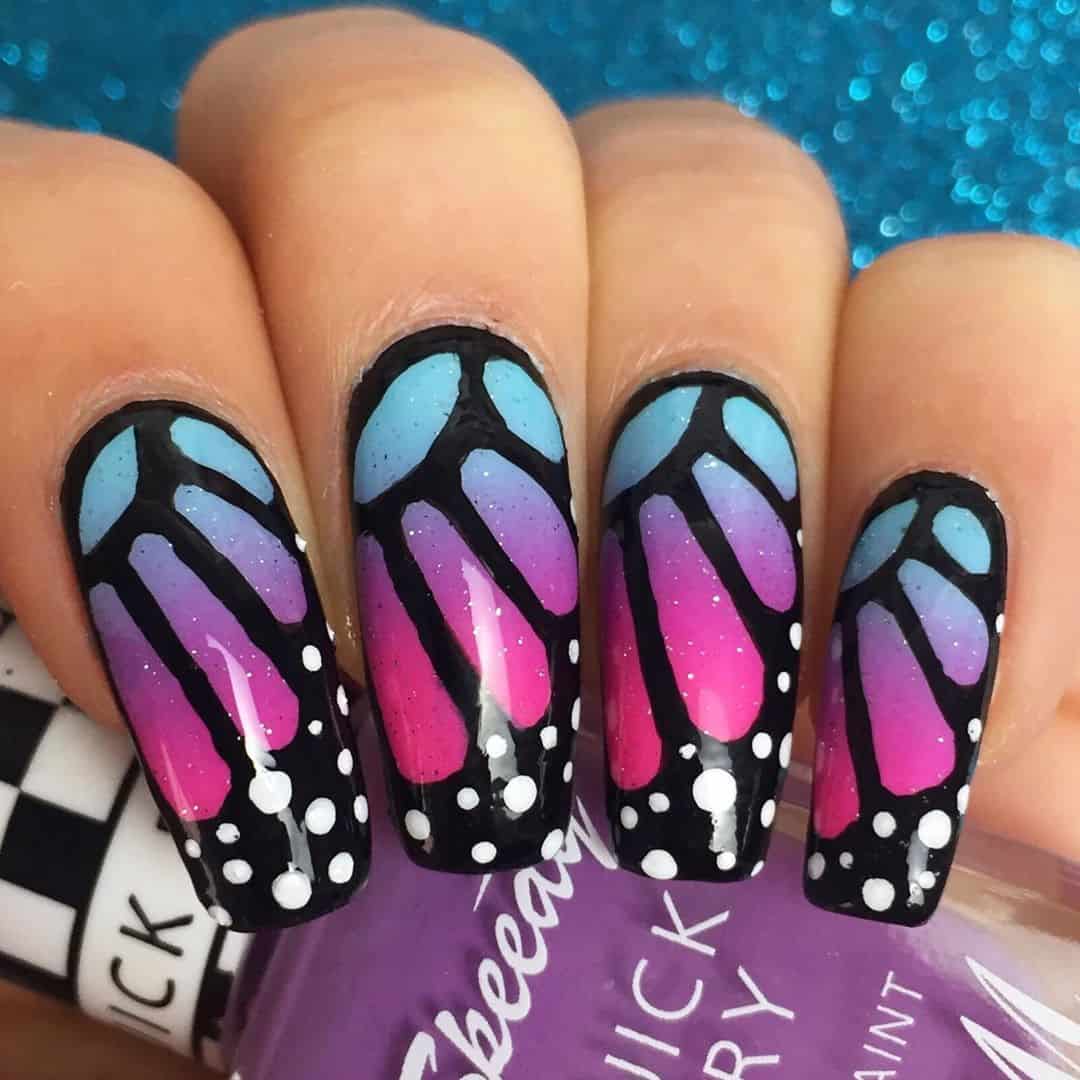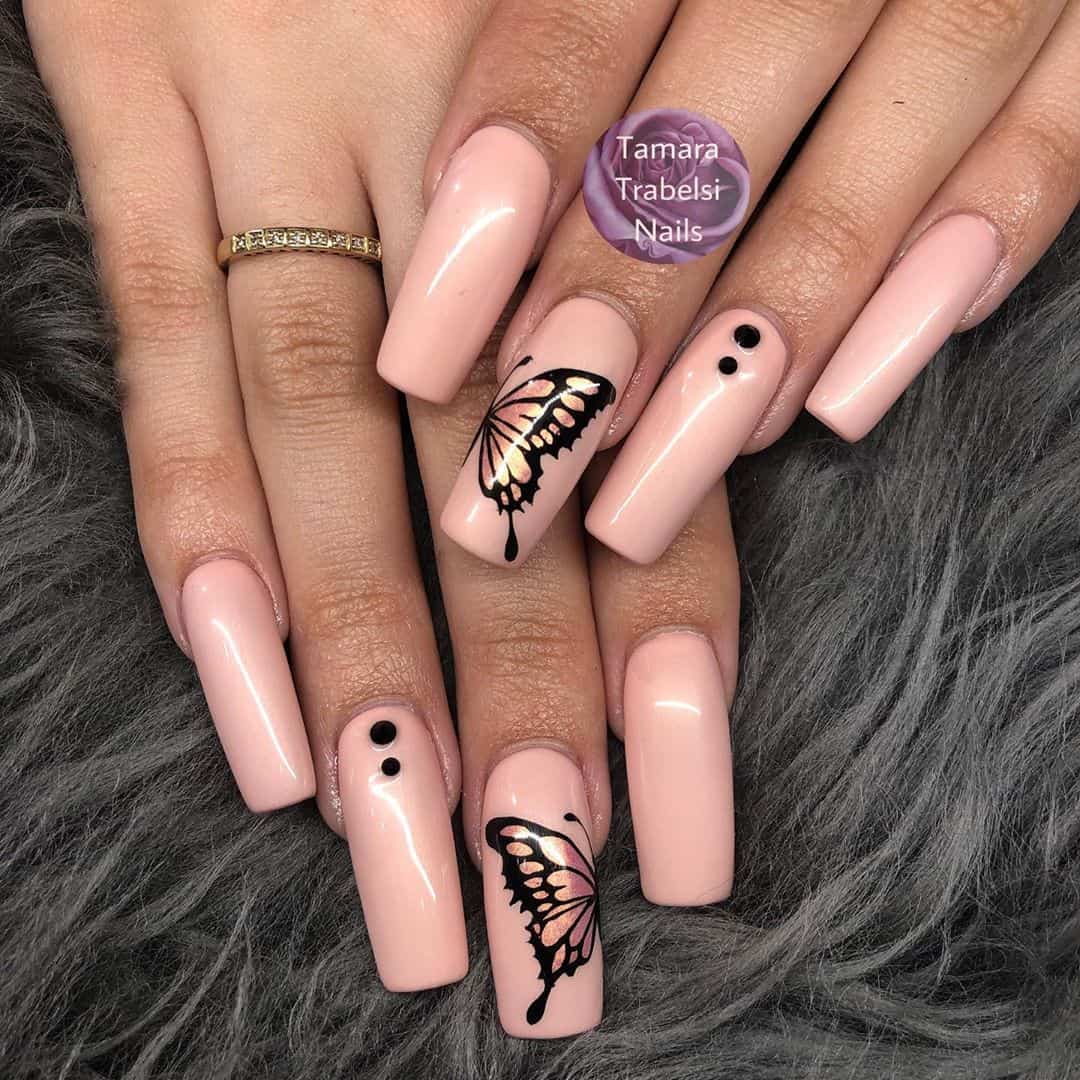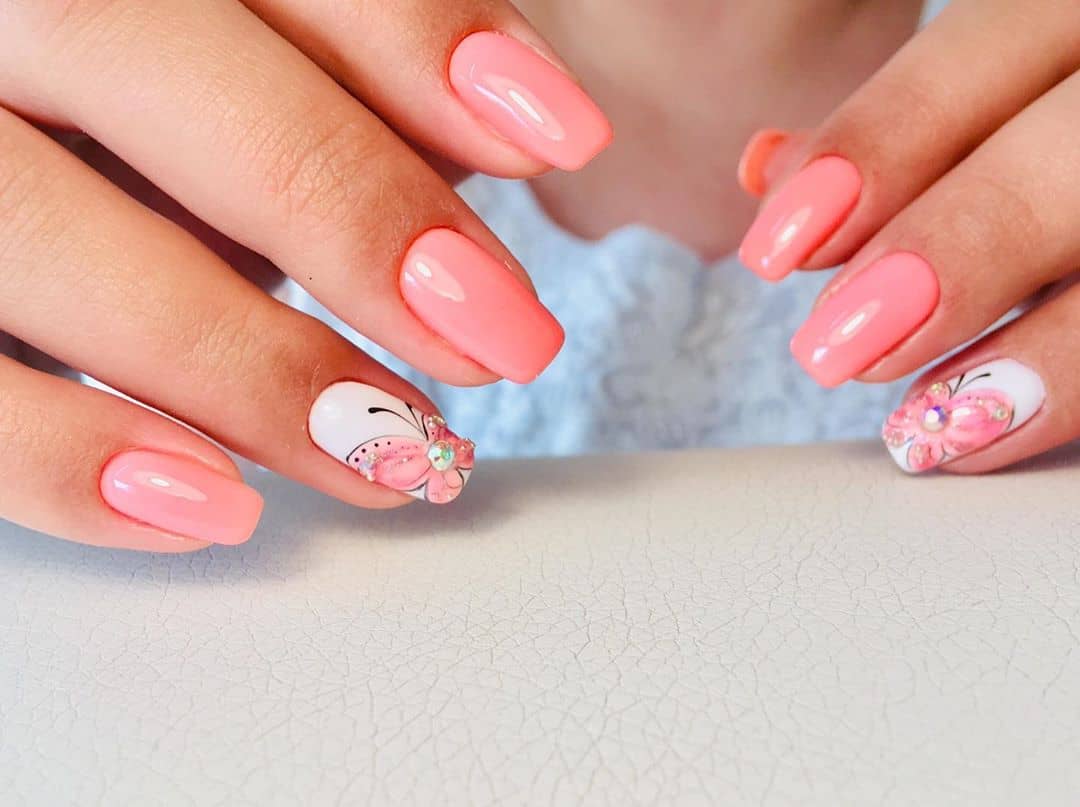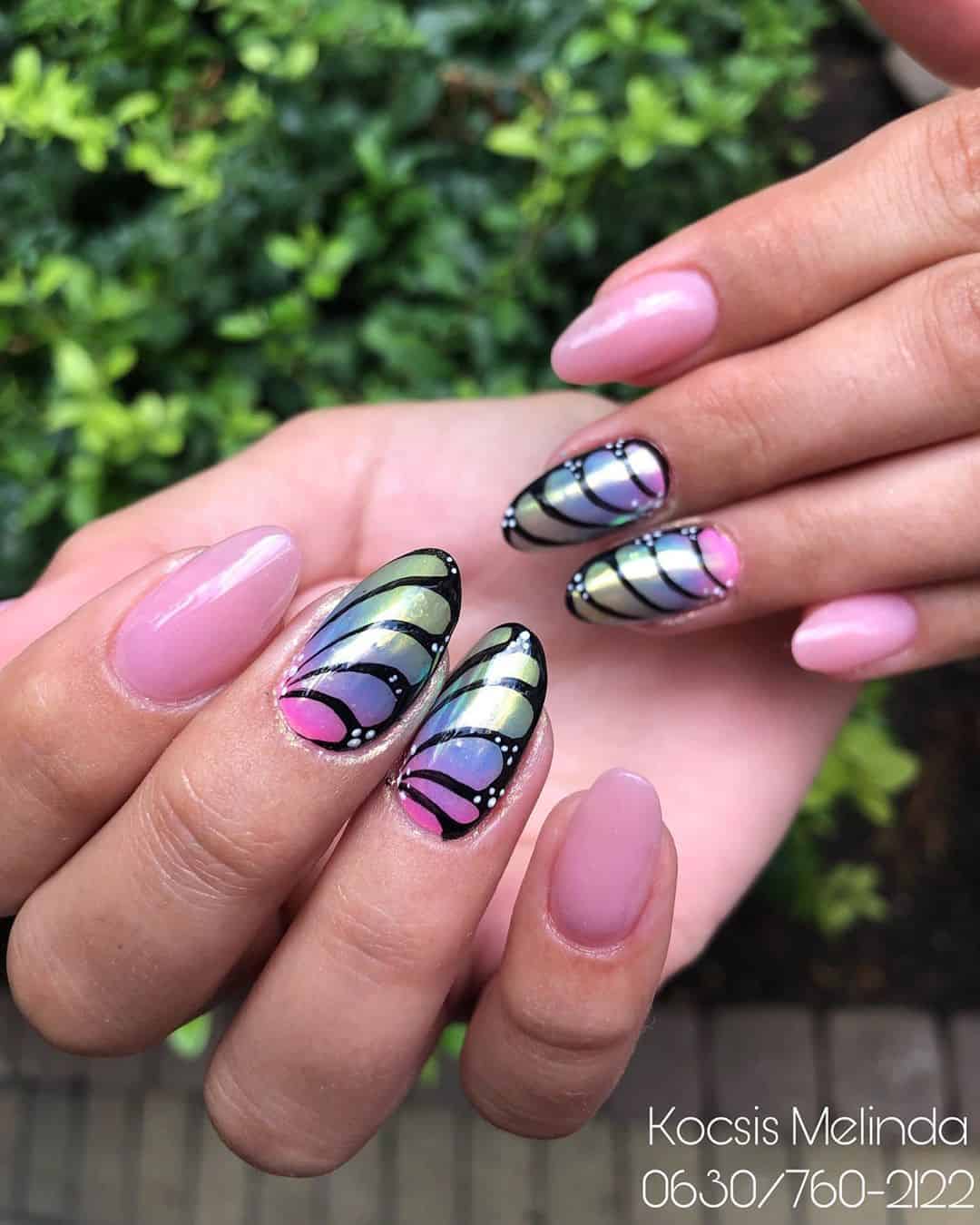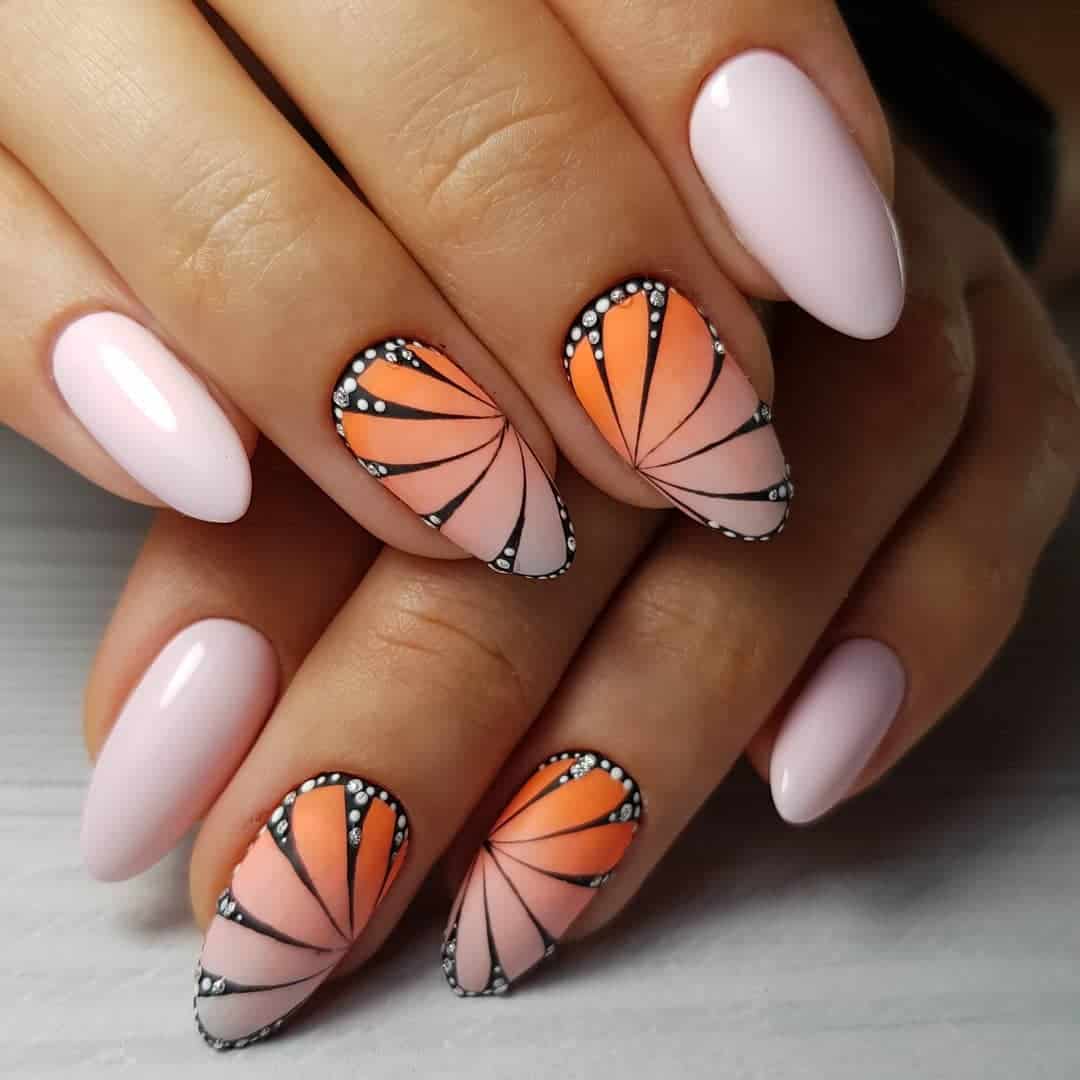 You can place glitter only on the tips or, for example, or just decorate only nail holes. There are a lot of options to harmonise your wedding manicure – Butterfly nail art.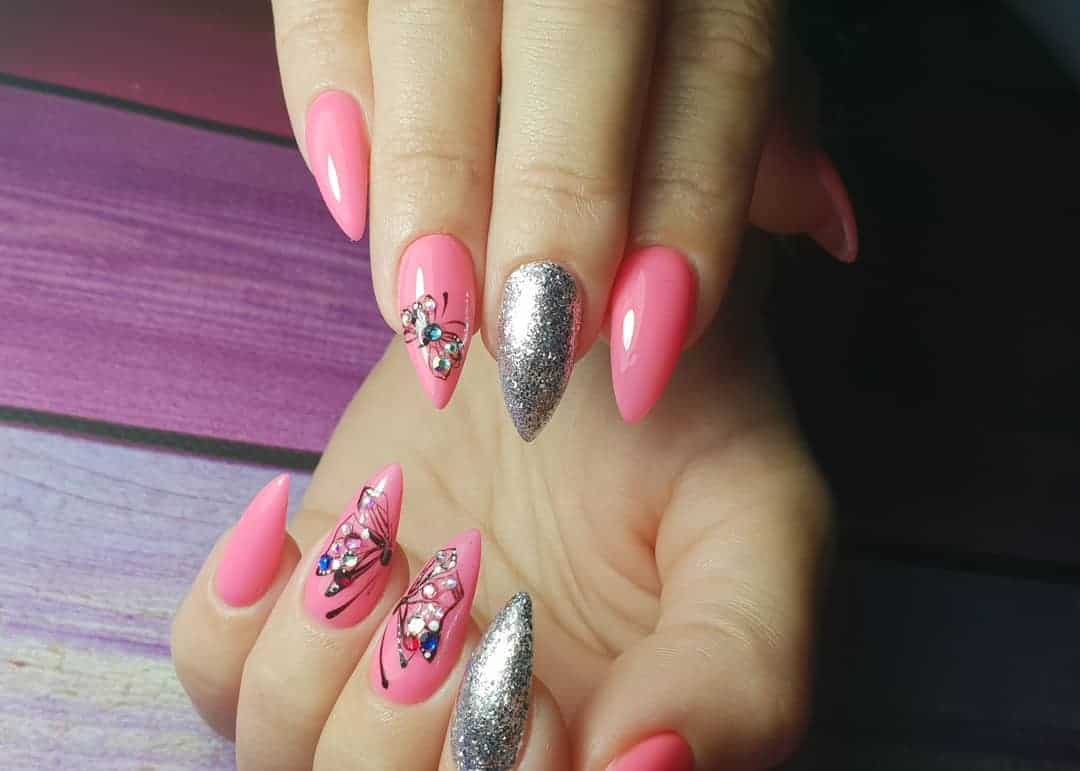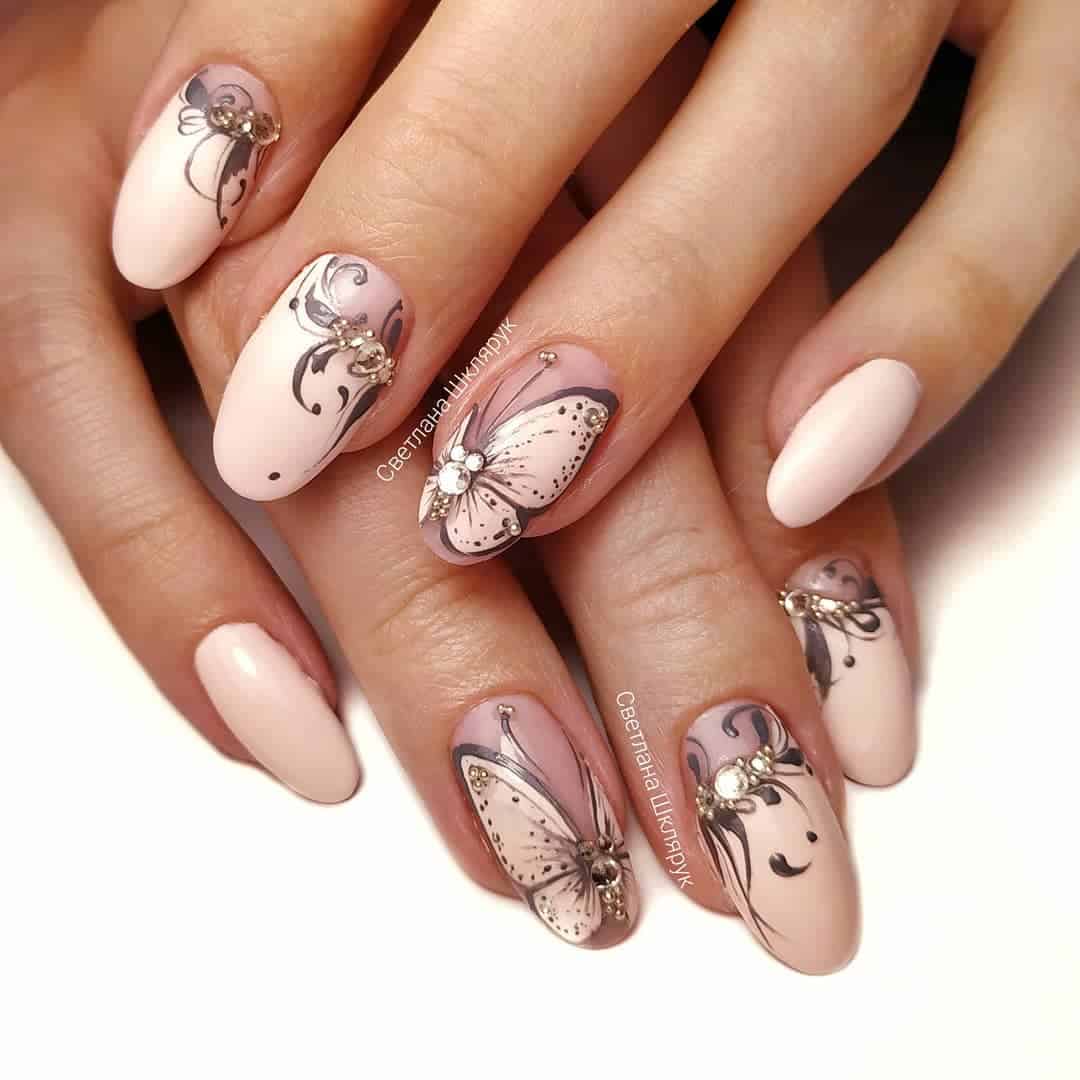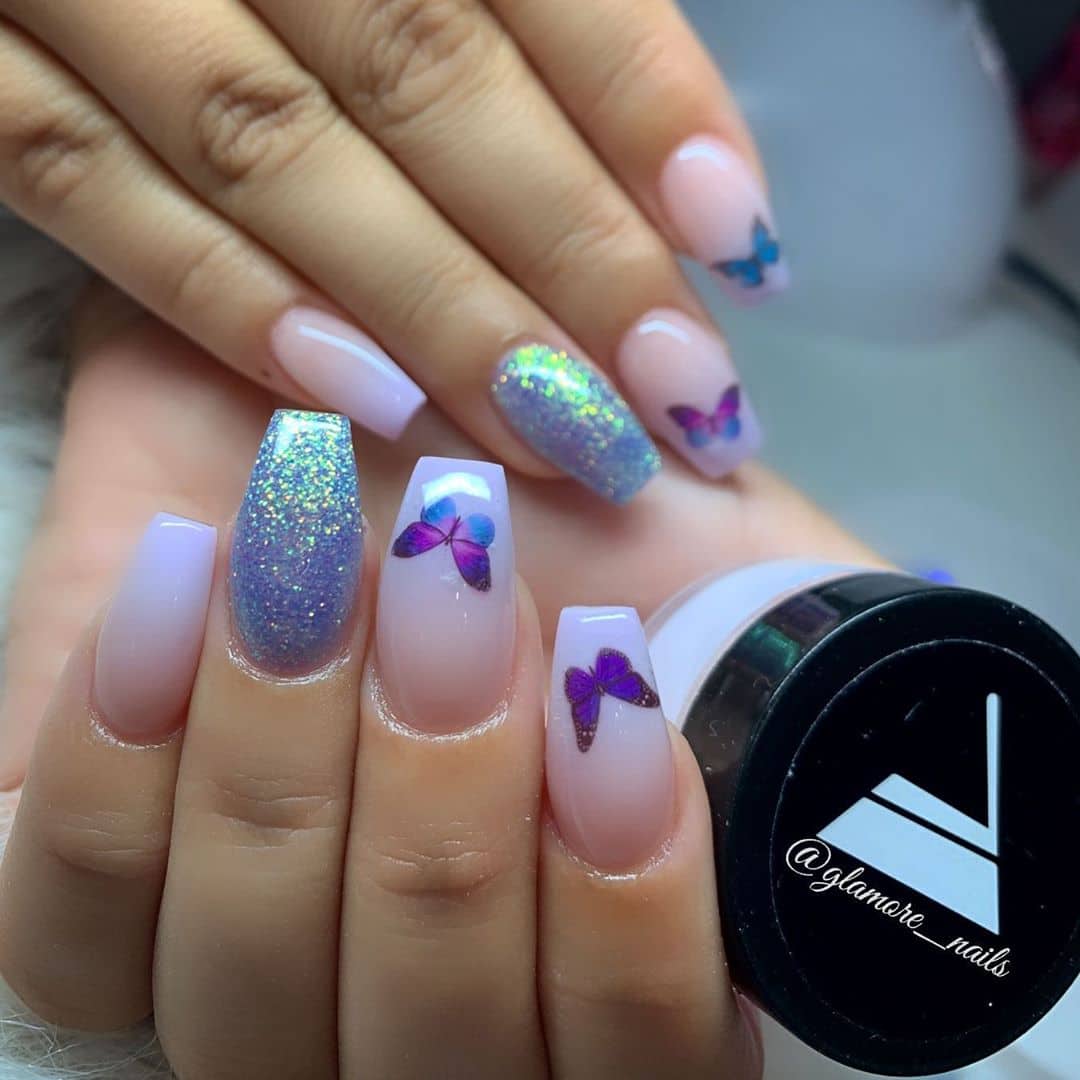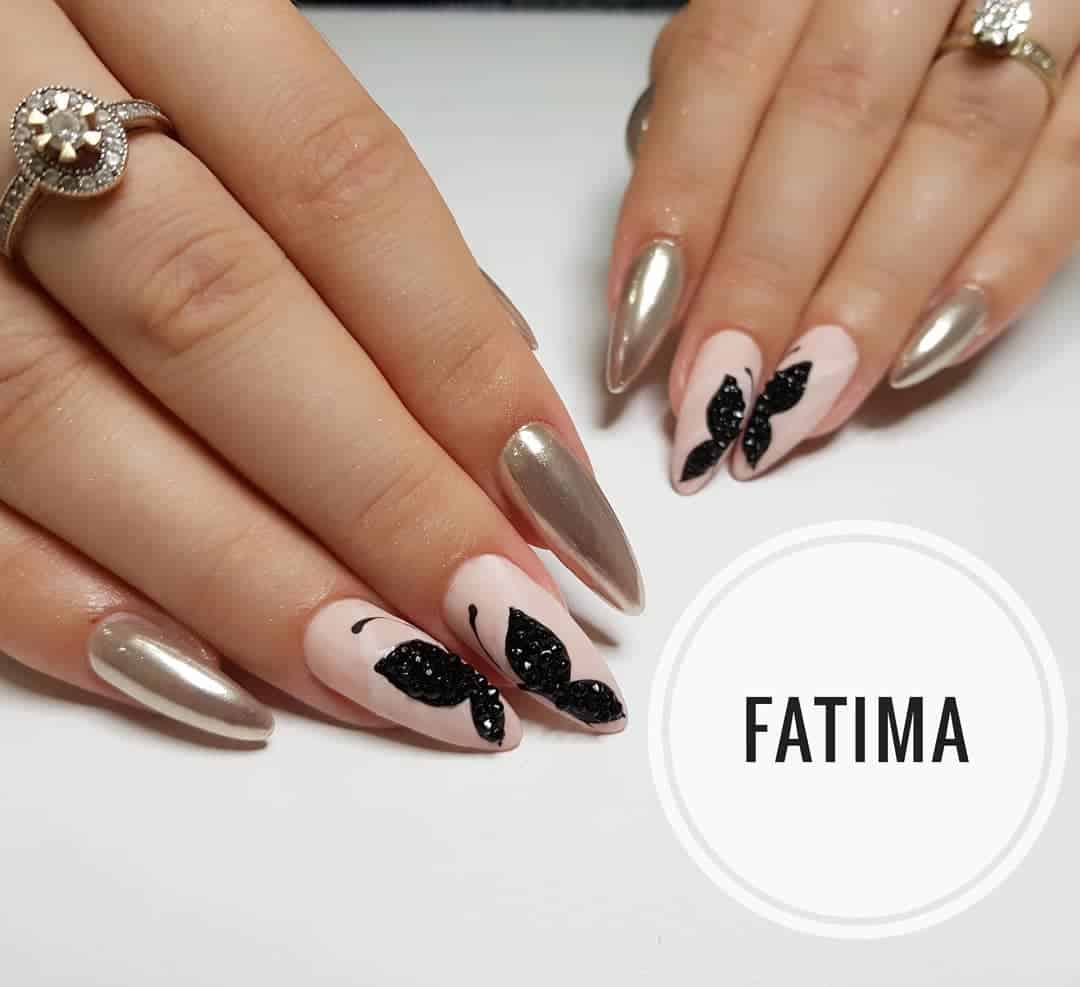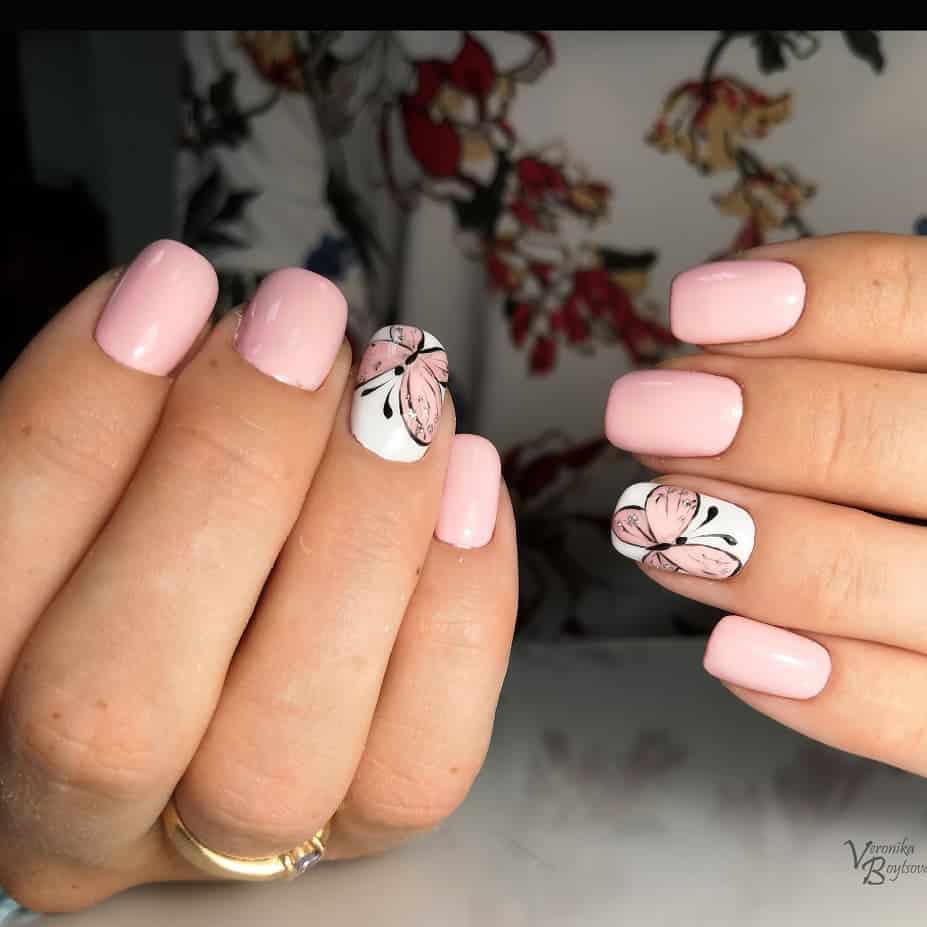 One more little tip: take a small tube of hand cream with you to the ceremony. Apply it to the cuticle before the photographer begins to make large shots of the wedding bouquet in your hands. As a result, the photo of you hands and nails  will look more well-groomed and beautiful.
Wish you a happy Wedding Day!
Love, Yuliya
There are few interesting articles about Wedding Day: