Non traditional wedding dresses! Let's add colour!
A lot of  things changes in the wedding industry over the years, the wedding ceremony retains centuries-old traditions. For example, everyone knows that the color of the wedding dress is white. But why white? Previously, the wedding dress did not have to be white. This color became fashionable after the English Queen Victoria in 1840 married, wearing a white wedding dress, symbolizing the innocence and purity of the bride. Her wedding was published in all the media, so all the brides wanted to continue this fashion. This tradition still exists, however, many designers present wedding dresses and other colors.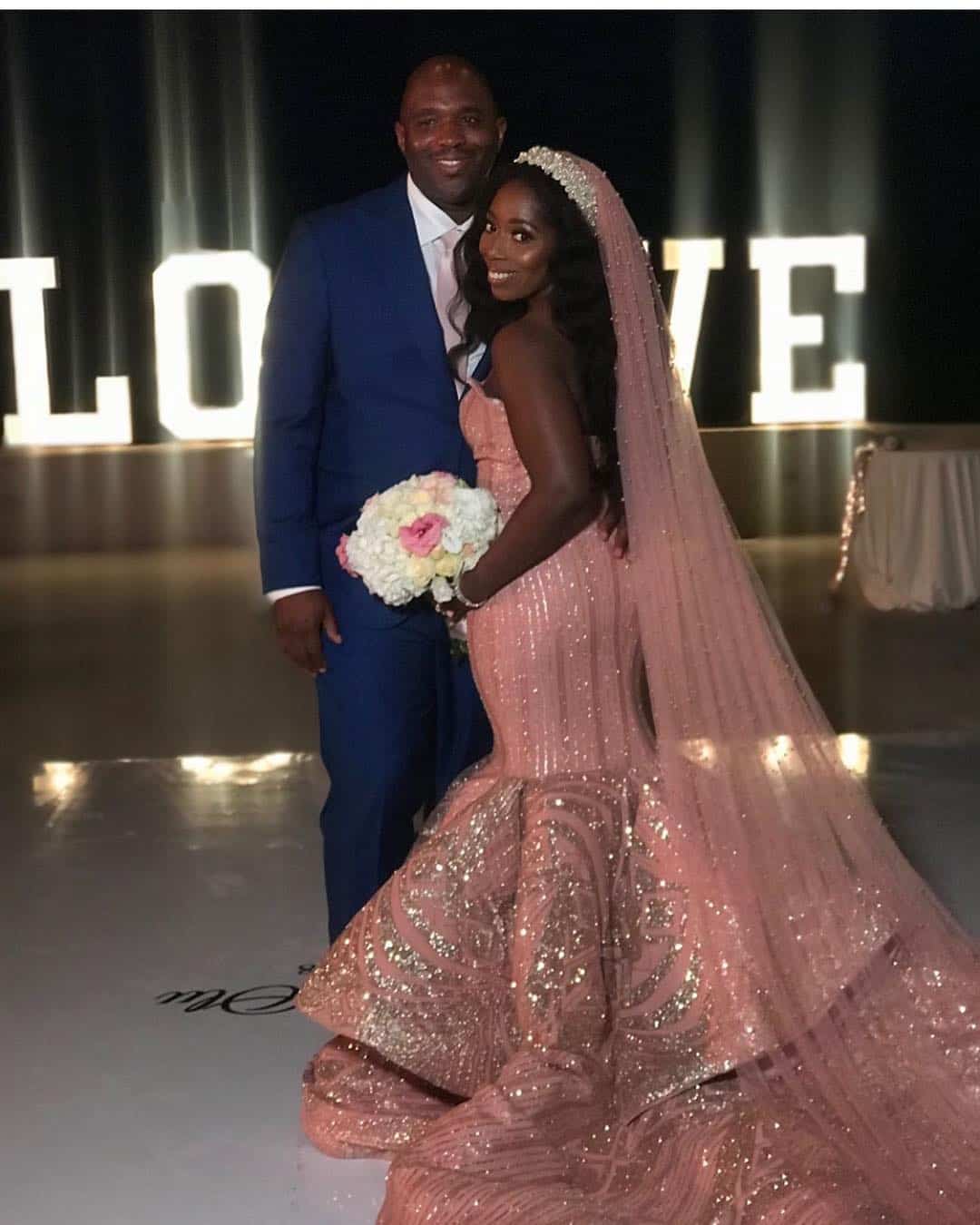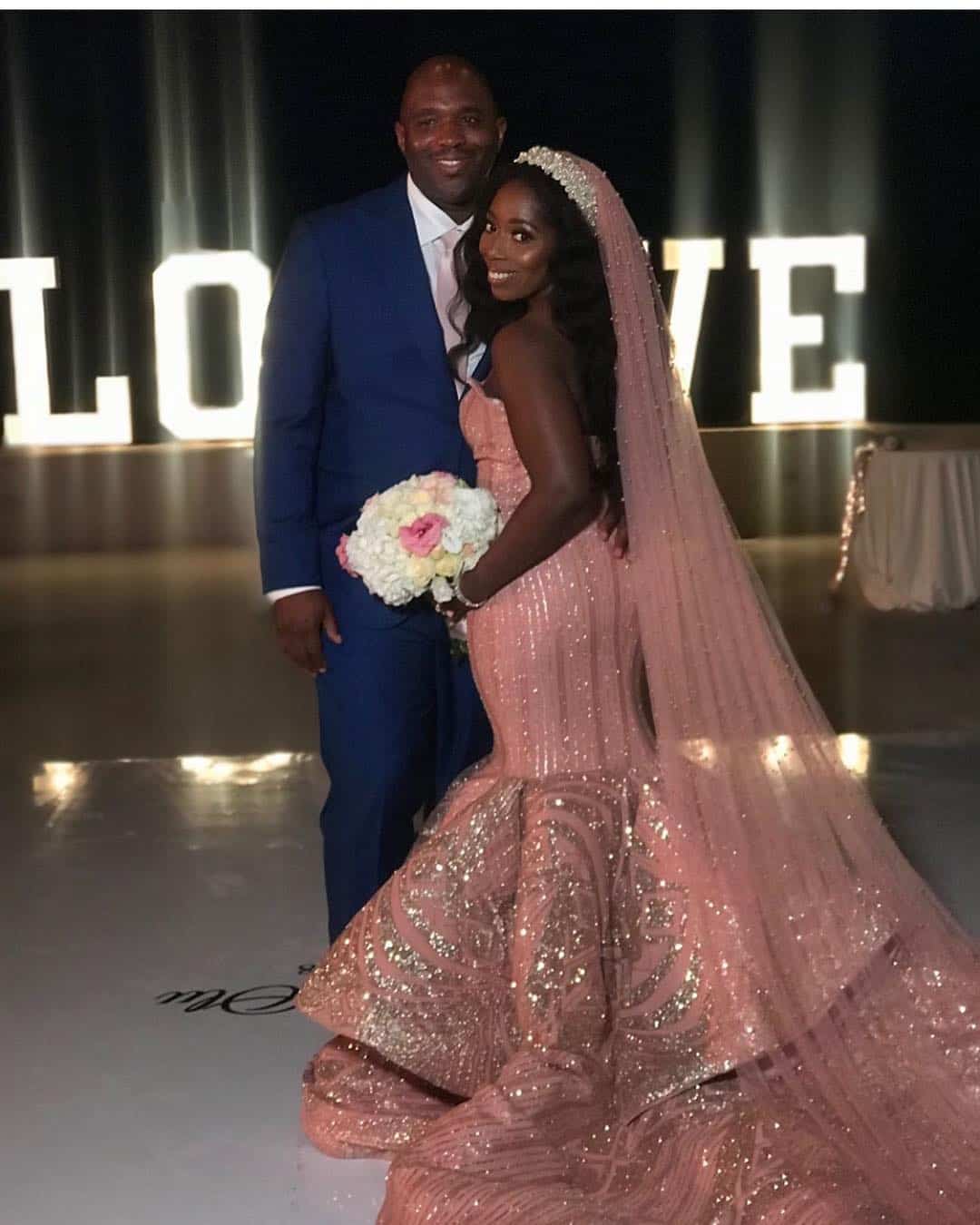 More color! Be brighter!
Red, yellow, silver, bronze and even black wedding dresses are not uncommon in this season, which marks a complete rejection of the prevailing stereotypes in the industry. The colors of wedding dresses determine the General mood of the holiday — and it is not limited to the once established norm in white and Nude colors. Today, hardly anyone can be surprised by a magnificent wedding dress of a bright summer shade, or a dreamy blue color, or a completely black or monochrome ensemble — the main thing is that the bride feels as comfortable as possible in it. Deep blue dress will look especially impressive in early spring — it is believed that this shade symbolizes peace, harmony and loyalty. Black, in turn, carries an element of mystery and special solemnity, besides contributing to the reflection of any negative energy. In the photo of wedding dresses of this season, the choice of color is especially rich — there is no such shade that would not find a place in wedding fashion.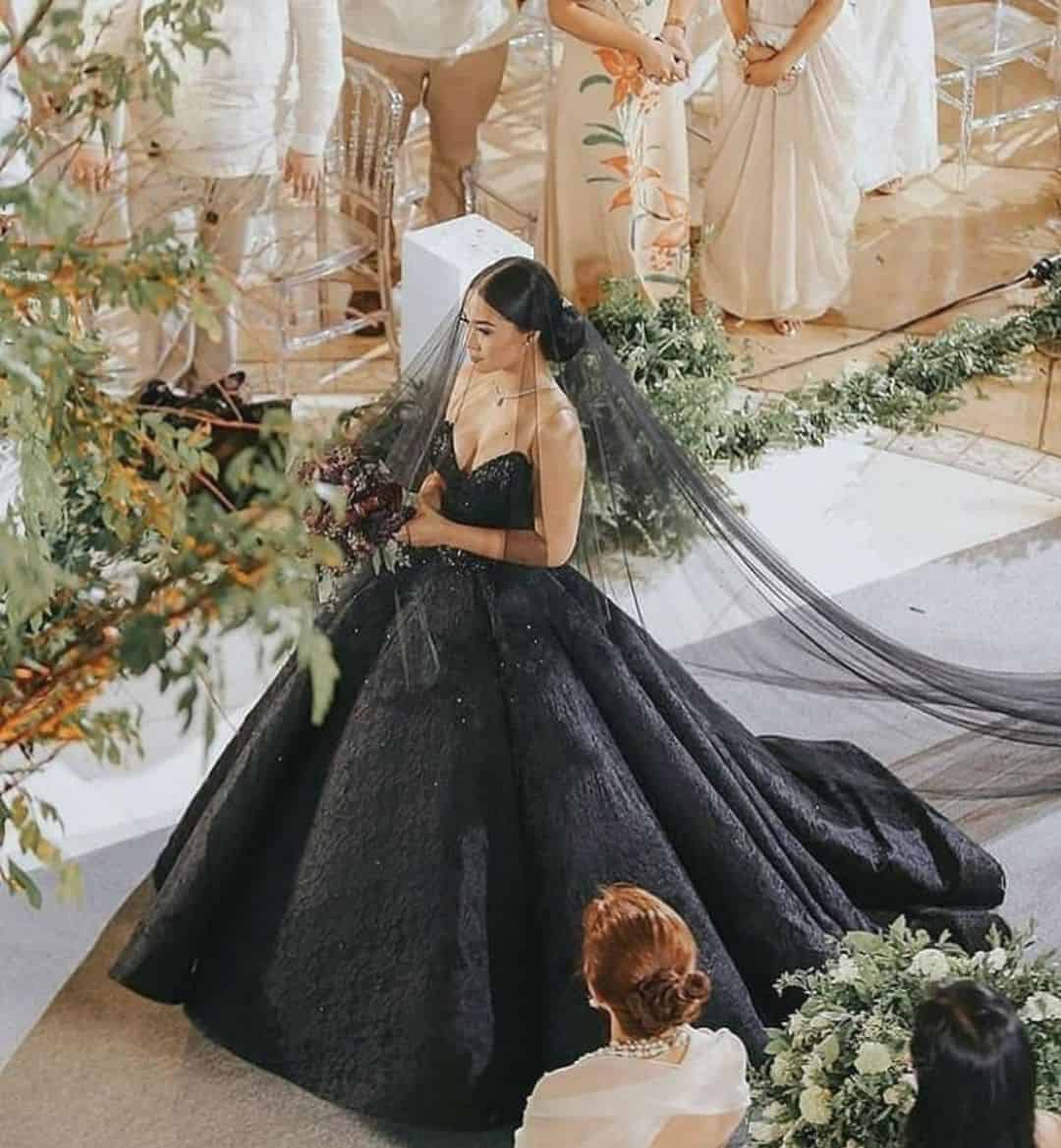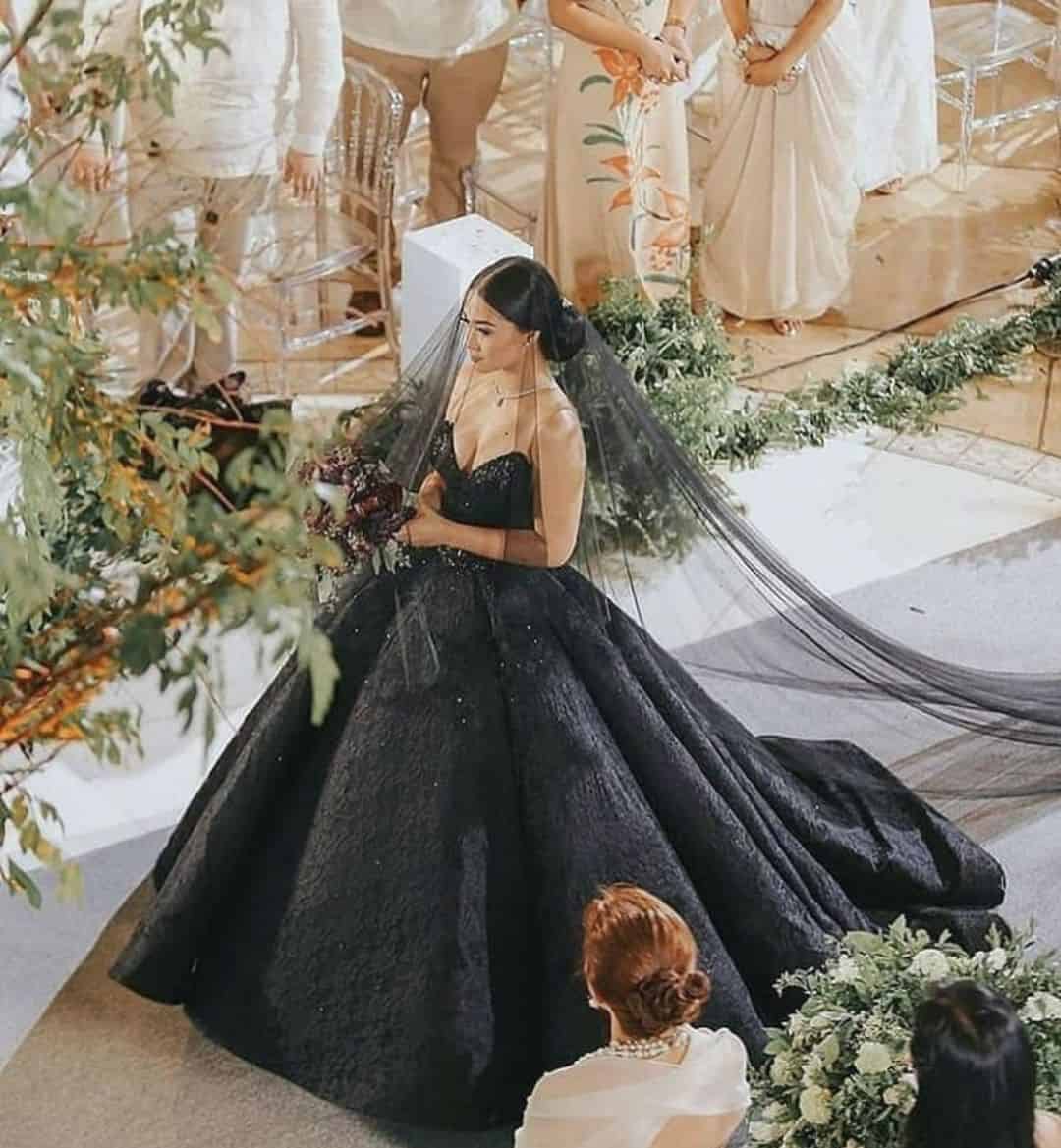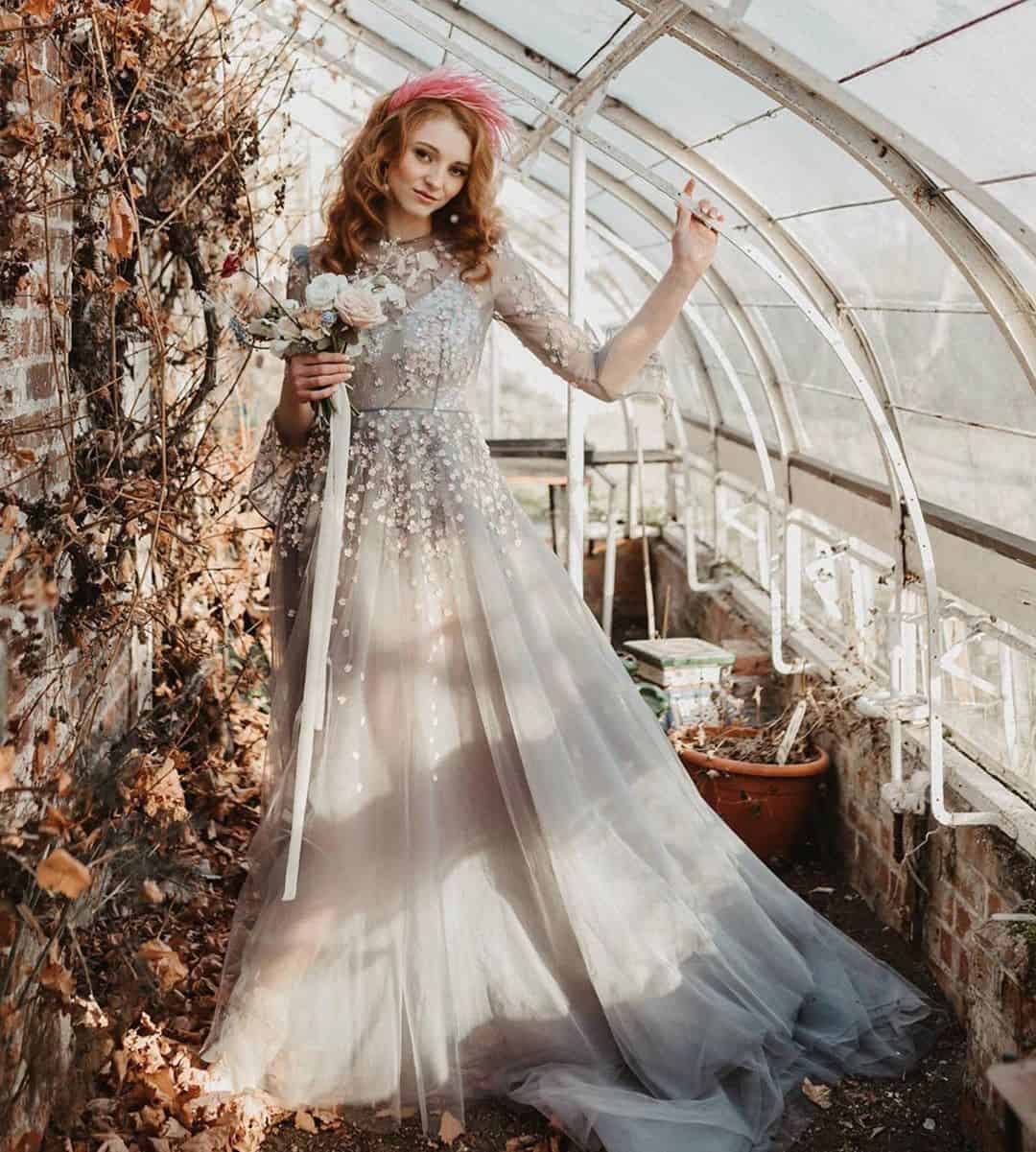 Purple, Fuchsia and Bordeaux are the fashion trend of 2020.
Women in General, sometimes it is very difficult to choose a dress, and what can we say about the wedding dress? Each or almost every bride wants to look incredibly attractive and chic. Colored non traditional wedding dresses its great!
Wine shades are included in the top favorite female colors. They are as sensual and passionate as the nature of women choosing such colored wedding dresses. Purple is mysterious and mysterious, because it is in this color dressed wizards and magicians. It symbolizes wisdom and mysticism. The color of fuchsia is the choice of extravagant ladies. It's somewhere between purple and Bordeaux. For this wedding dress is perfect jewelry emerald, dark green, blue and turquoise colors. In combination with white accents the dress will look stylish and gentle. Burgundy is the color of red wine from Bordeaux in France. It is so deep and attractive that in a wedding dress of Bordeaux color you will not take your eyes off throughout the event. Accessories to color Bordeaux requires minimal, if not is to give them up. But to pick up shoes in the color of the dress is a must!

Sunny yellow or Sky blue?
Juicy sun shades carry a sea of energy and positive. They differ in warmth and shade. Lemon – light and bright, yellow – a warm and delicate color. Choosing colored wedding dresses for the bride with dark skin, you can buy an orange dress. Accessories can use white, cream, light turquoise and gold colors. Blue is a heavenly shade of light gives the image of freshness. Blue means deep, like the sea or the sky. It has a noble origin and symbolizes loyalty and affection – what you need for the color of the wedding dress. Since blue – a mixture of white and blue, the accessories will suit the appropriate colors. Minty – fresh, energetic color. For mint, as well as turquoise attire, suitable decoration in pink, beige and white. The color of emerald is rich and rich. It is ideal for winter or autumn wedding. Wedding photo such color dresses are contrasting, vivid and alive. Elegance of the emerald color will add the accessories black and gold.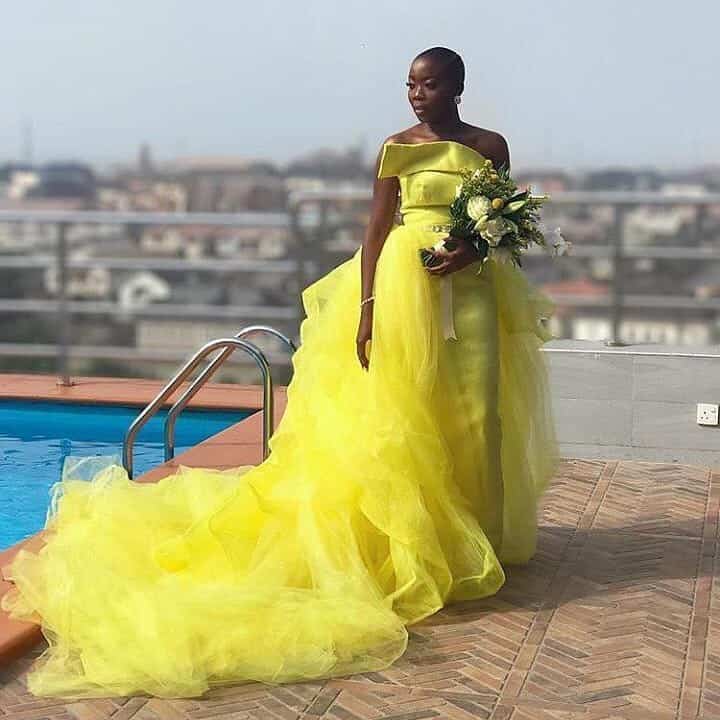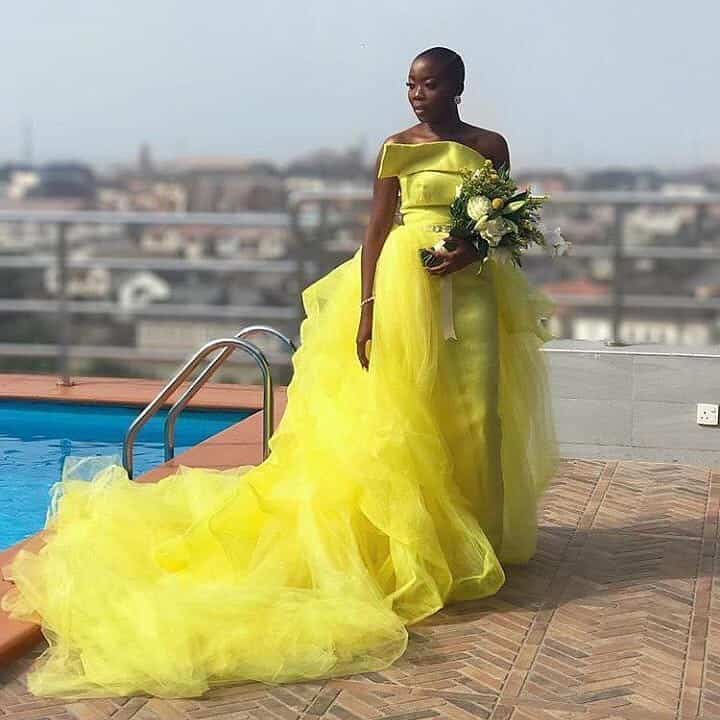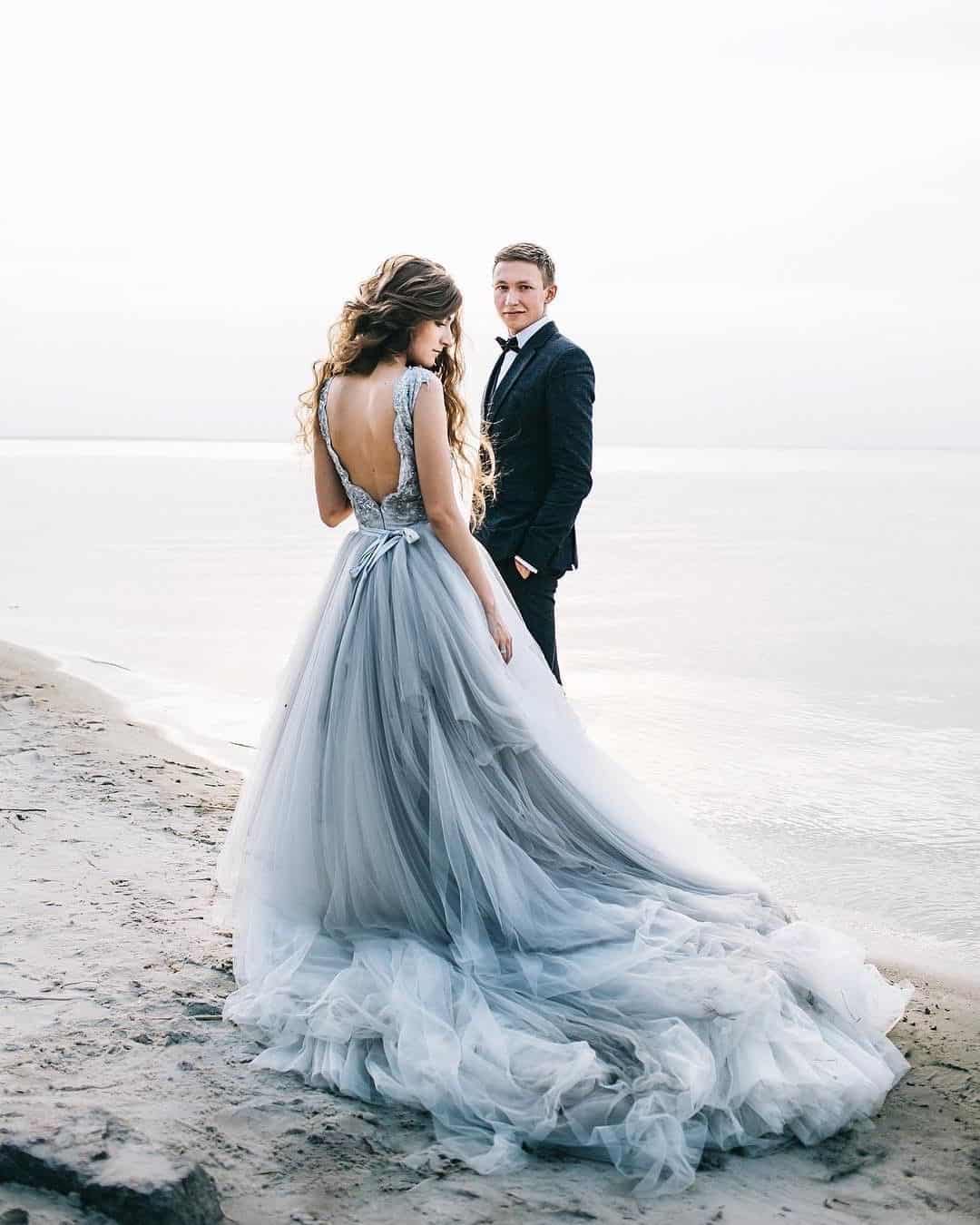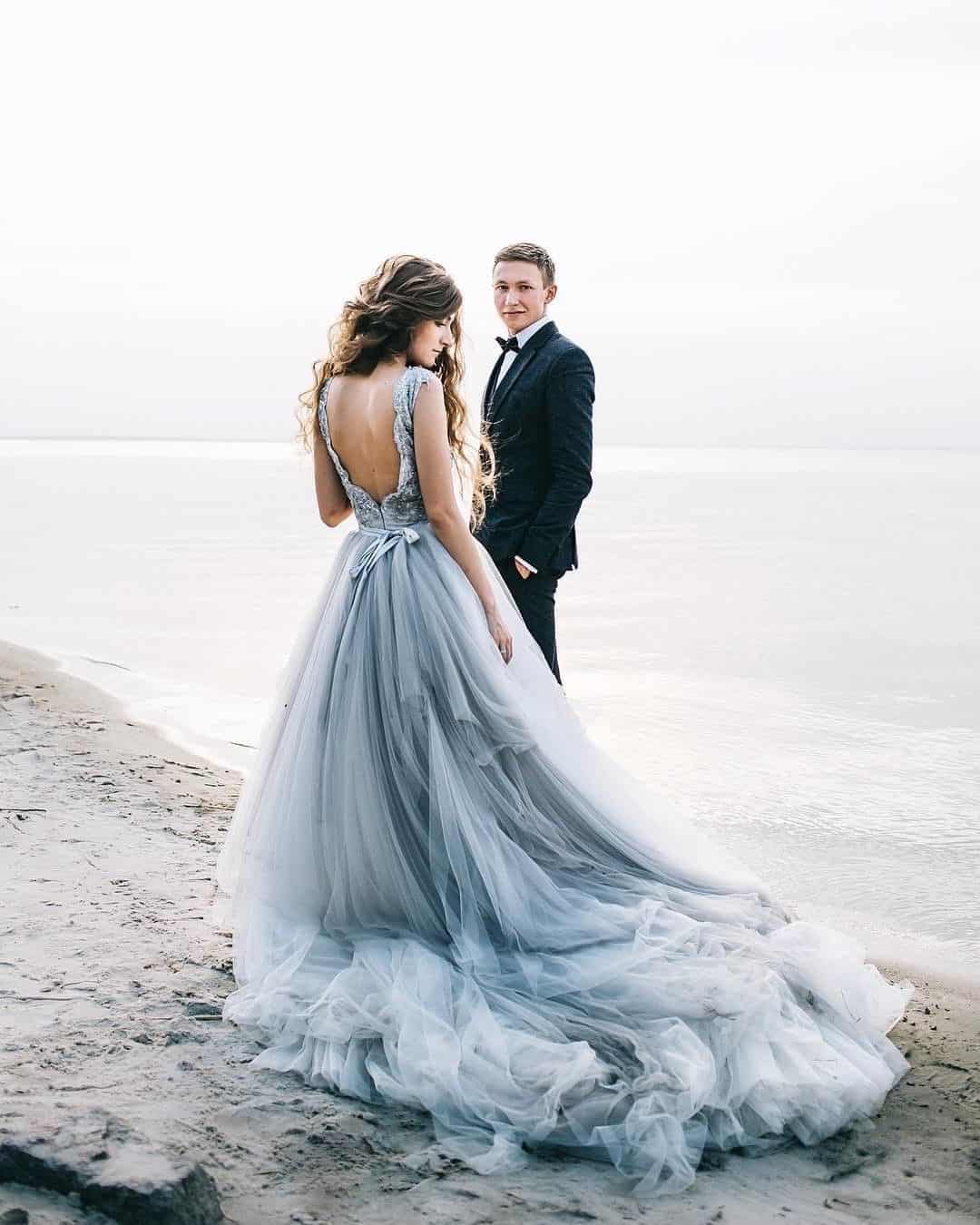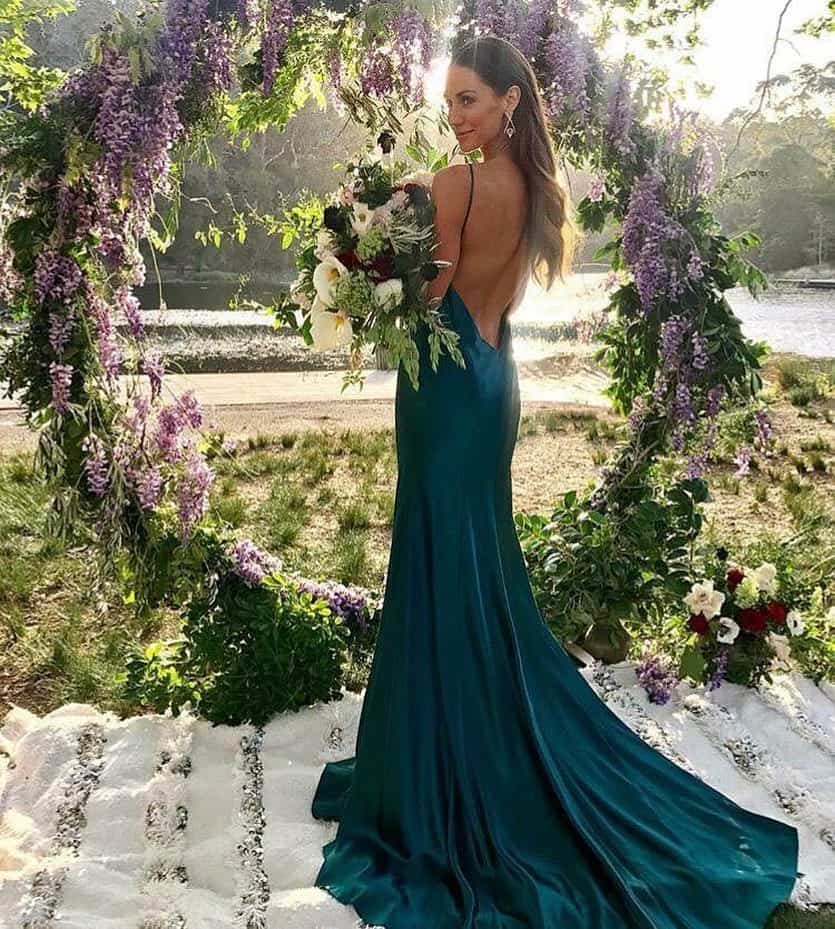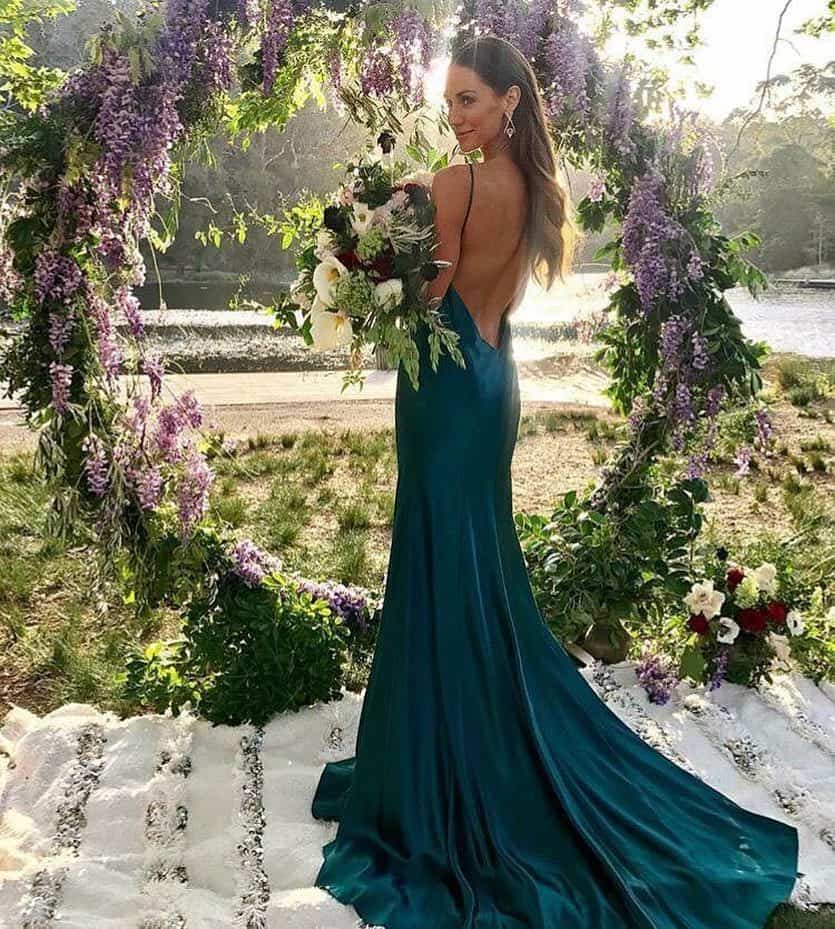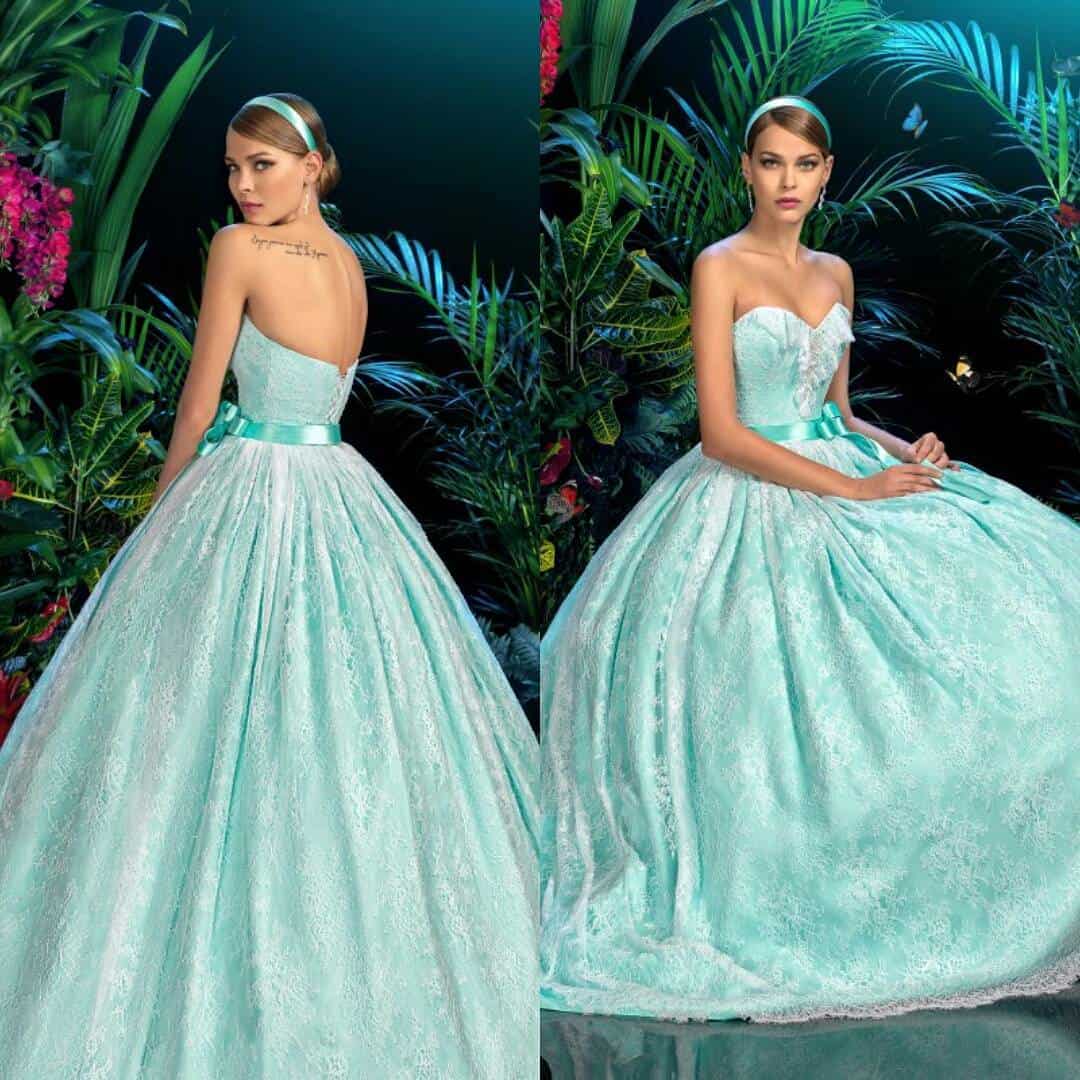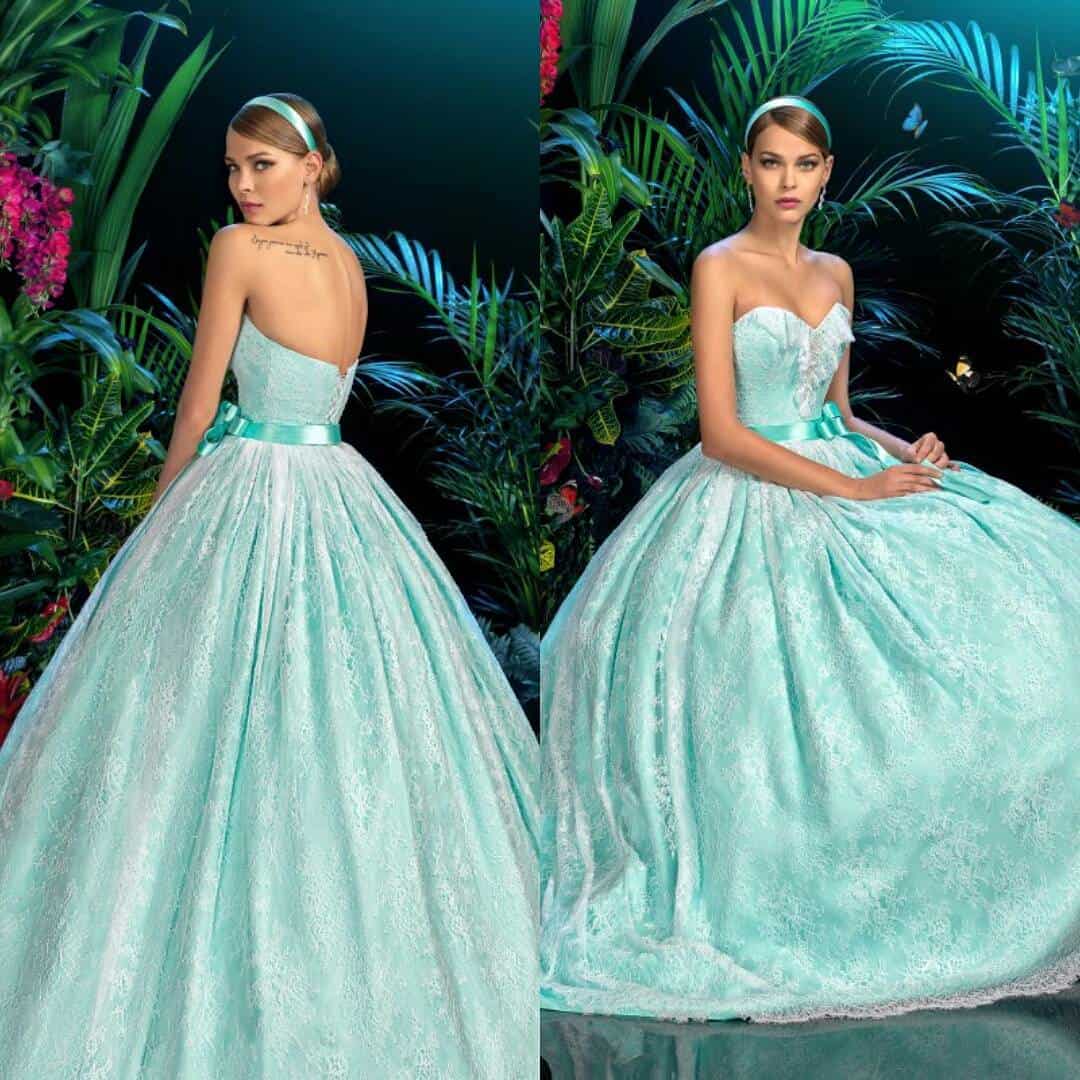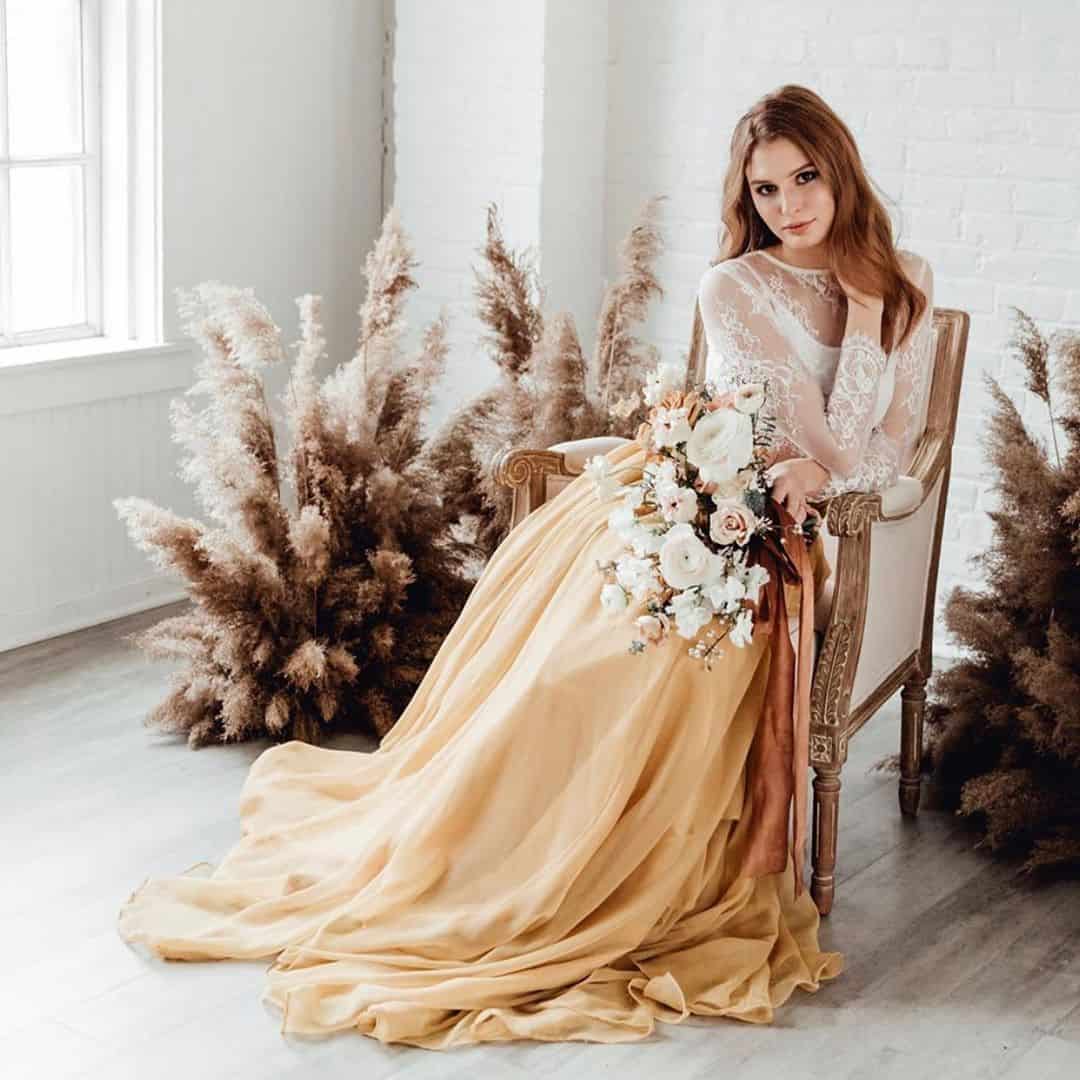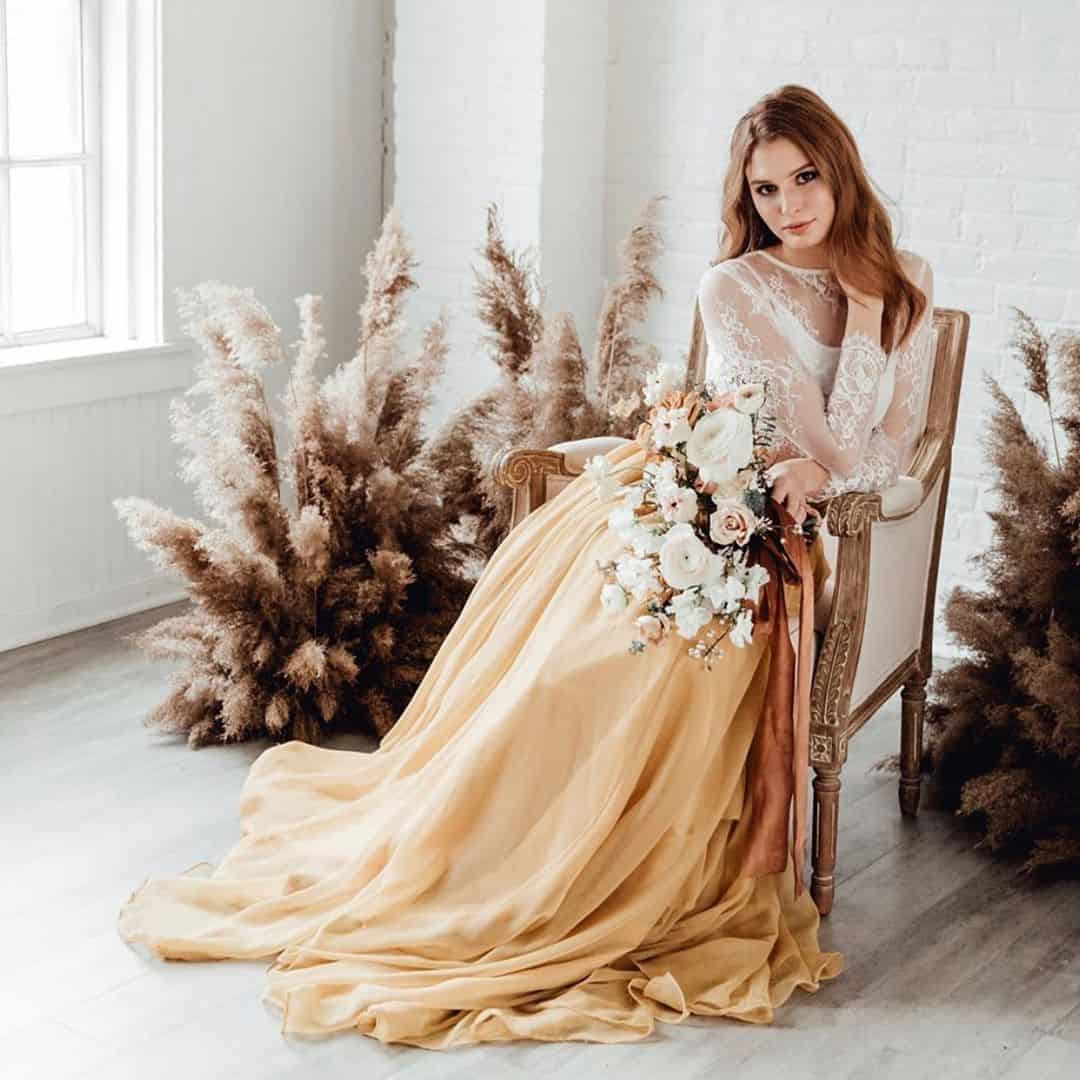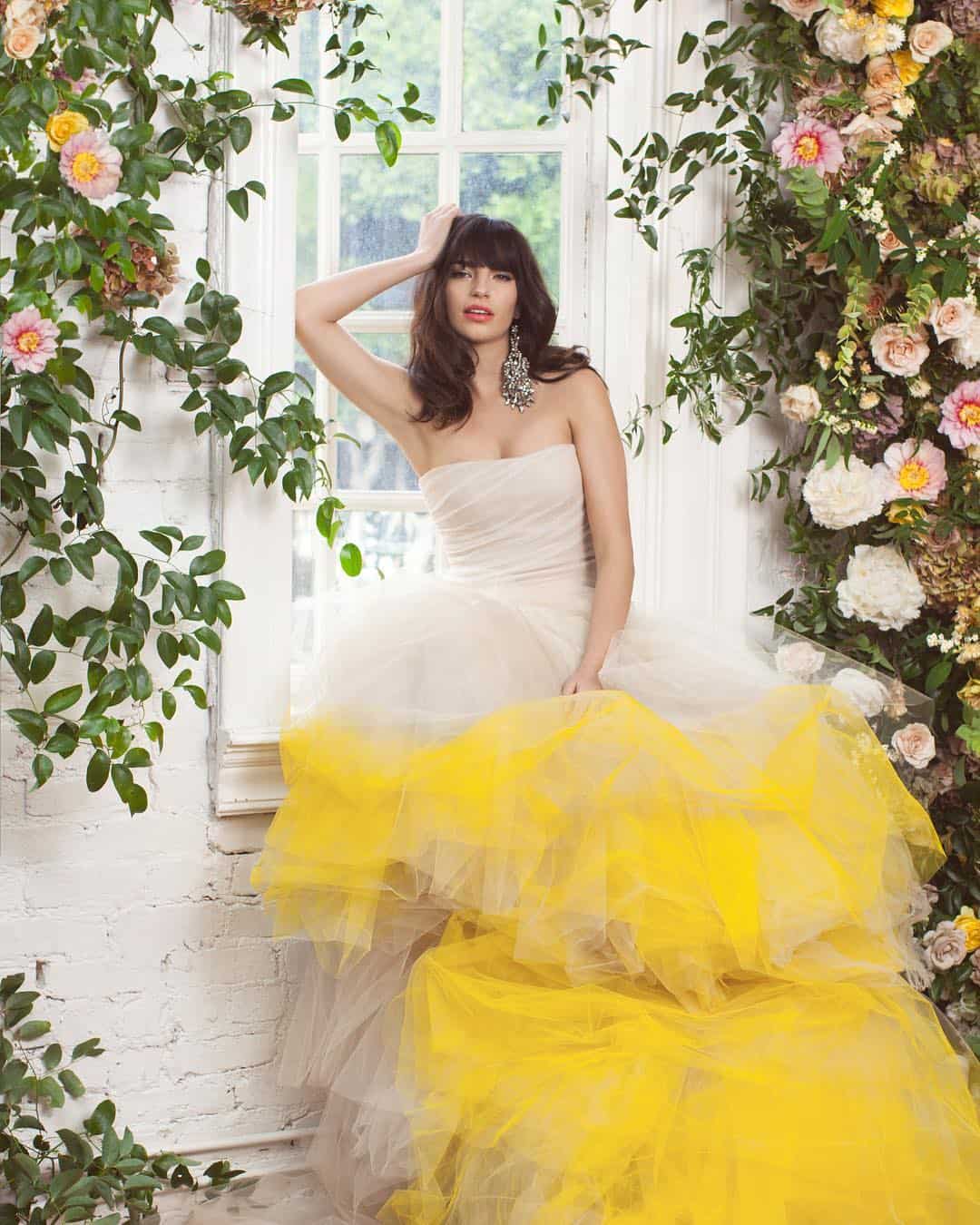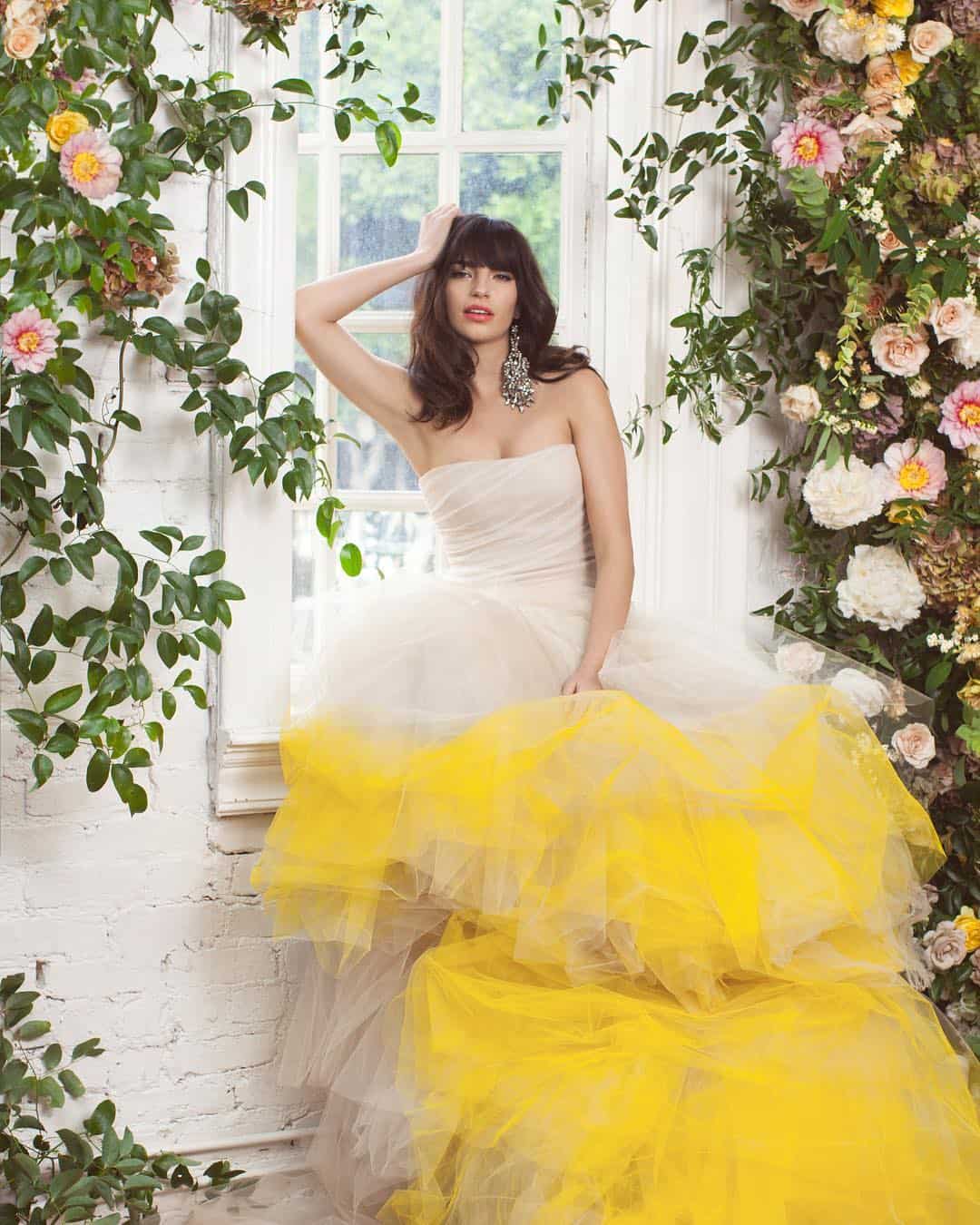 Do not be afraid to experiment in choosing the color of your dress, because this is the main day for you – everything should be perfect. Colored non traditional wedding dresses will remain a bright spot in your memory and in the memory of your loved ones.
Wish you a happy Wedding Day!
Love, Yuliya
There are few interesting articles about Wedding Day: