How to choose bridesmaid dress?
The main task when choosing a dress for a bridesmaid – not to overshadow the beauty of the bride. In my article I want to tell you how to choose bridesmaid dress correctly.
Many girls are very responsible when choosing of bridesmaid dresses and worry about it almost more than the bride. I recommend not to take this task too seriously and not to try to find a remote copy of the wedding dress. In this article I want to tell you how to choose a bridesmaid dress.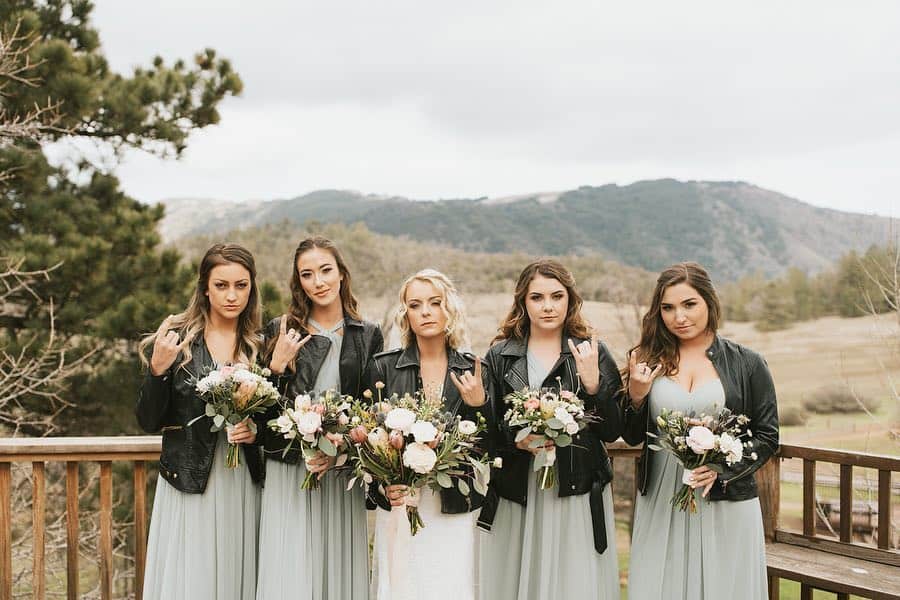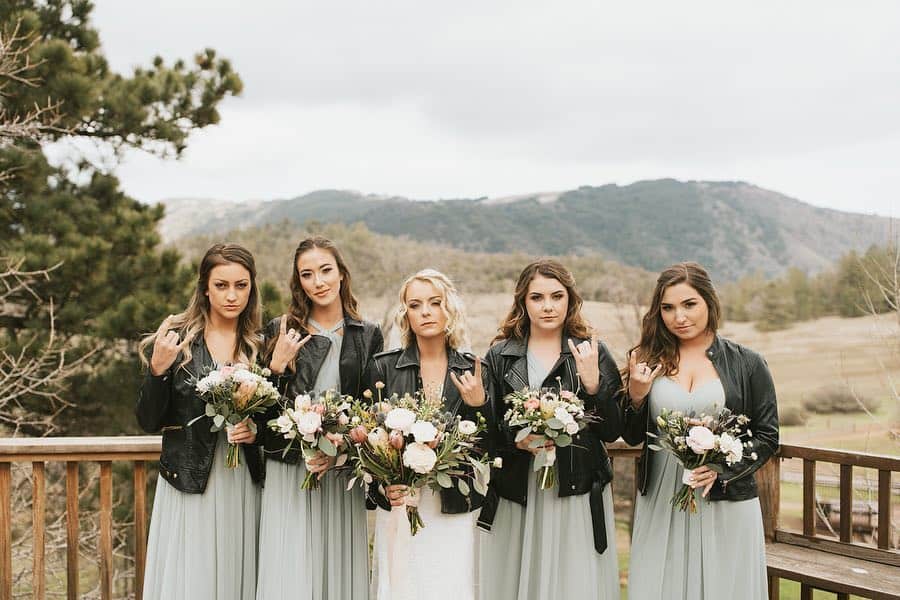 Length matters
It is considered that the wedding dress should be certainly long. Does this rule apply to bridesmaid dresses? Not at all! You can choose  a sleek evening dress or cocktail option. Focus on the needs of your wardrobe. If you don't have a single evening dress yet, maybe it's time to buy one.
If at work you often attend various events, it makes sense to pay attention to a neutral cocktail dress knee-length or slightly higher.
Dresses with a train and mind-blowing mini is better to save for another occasion, because we do not want to spoil the mood of the bride. At home it is also better to leave the dress with a deep neckline or high slit to the waist.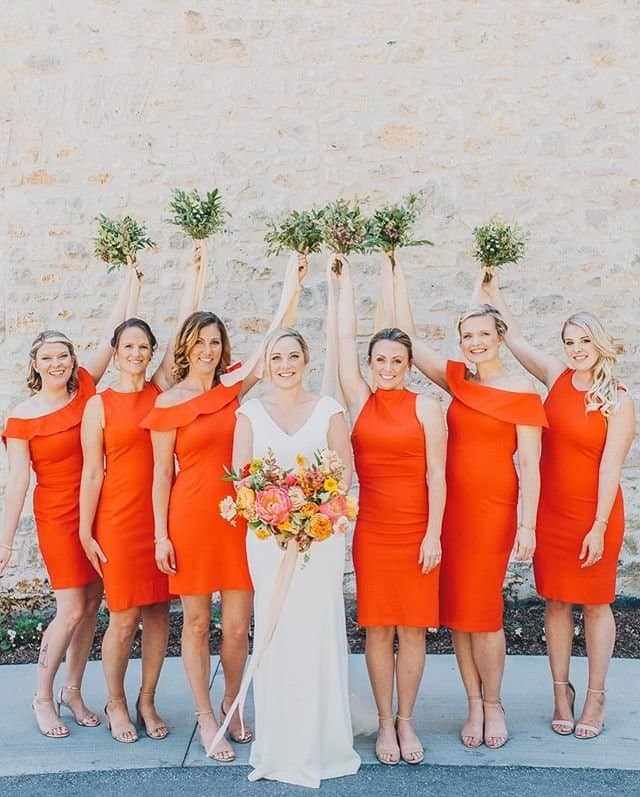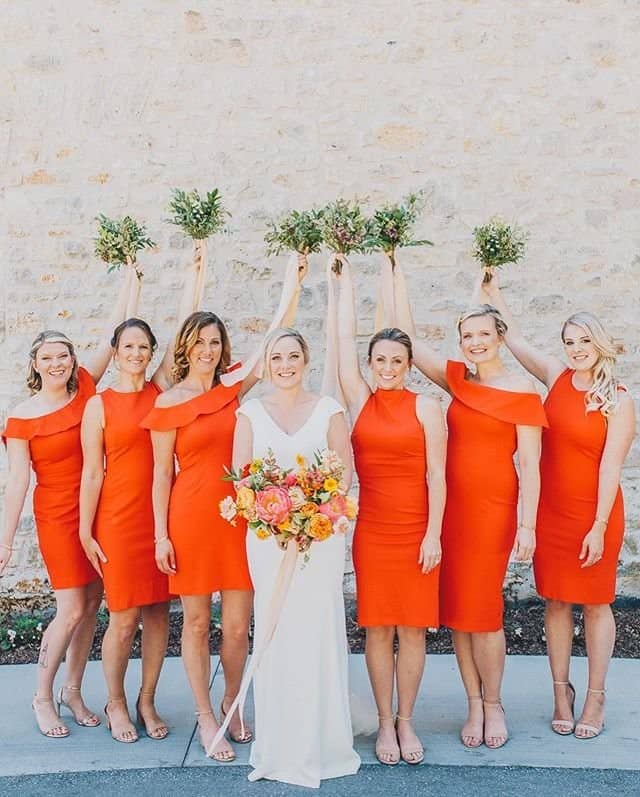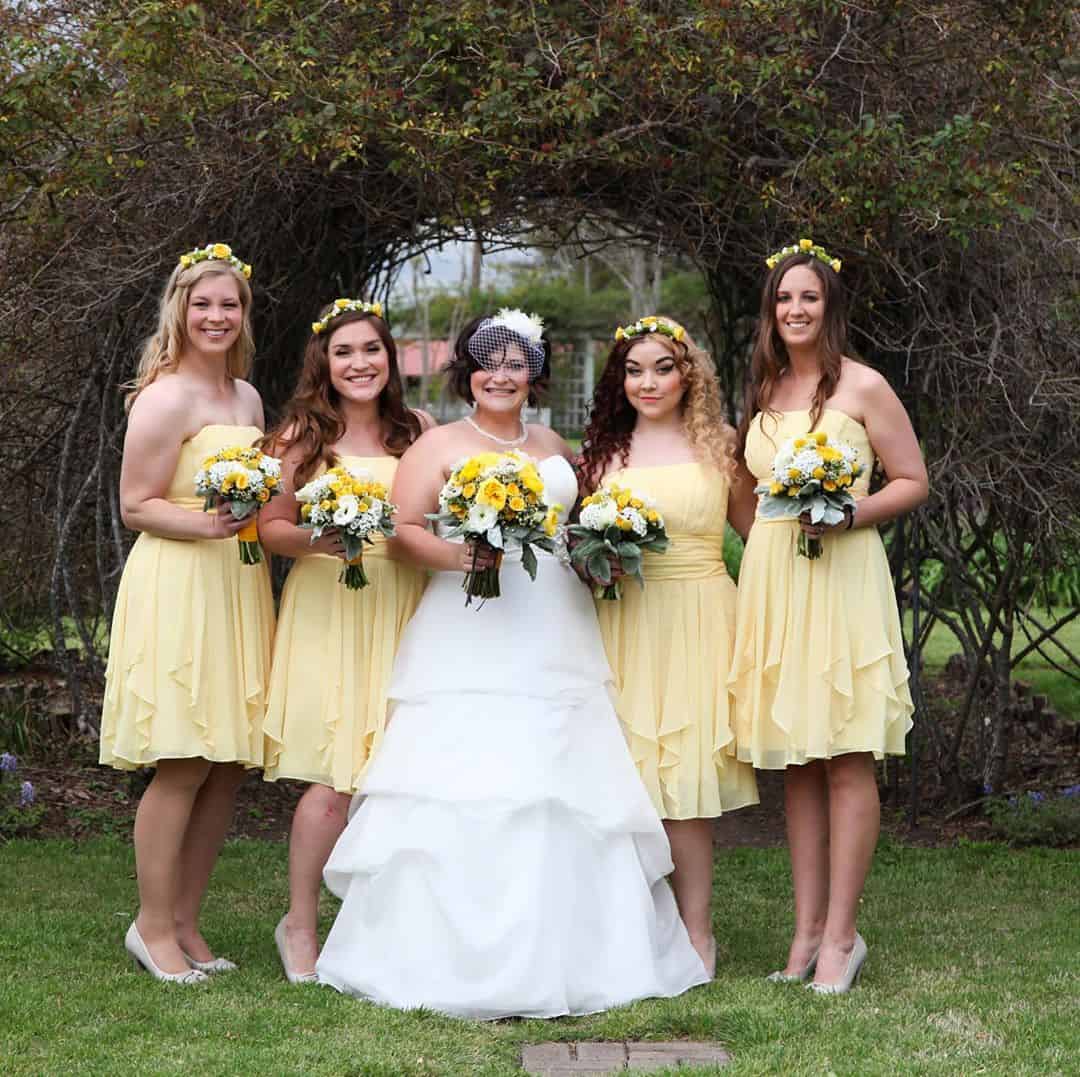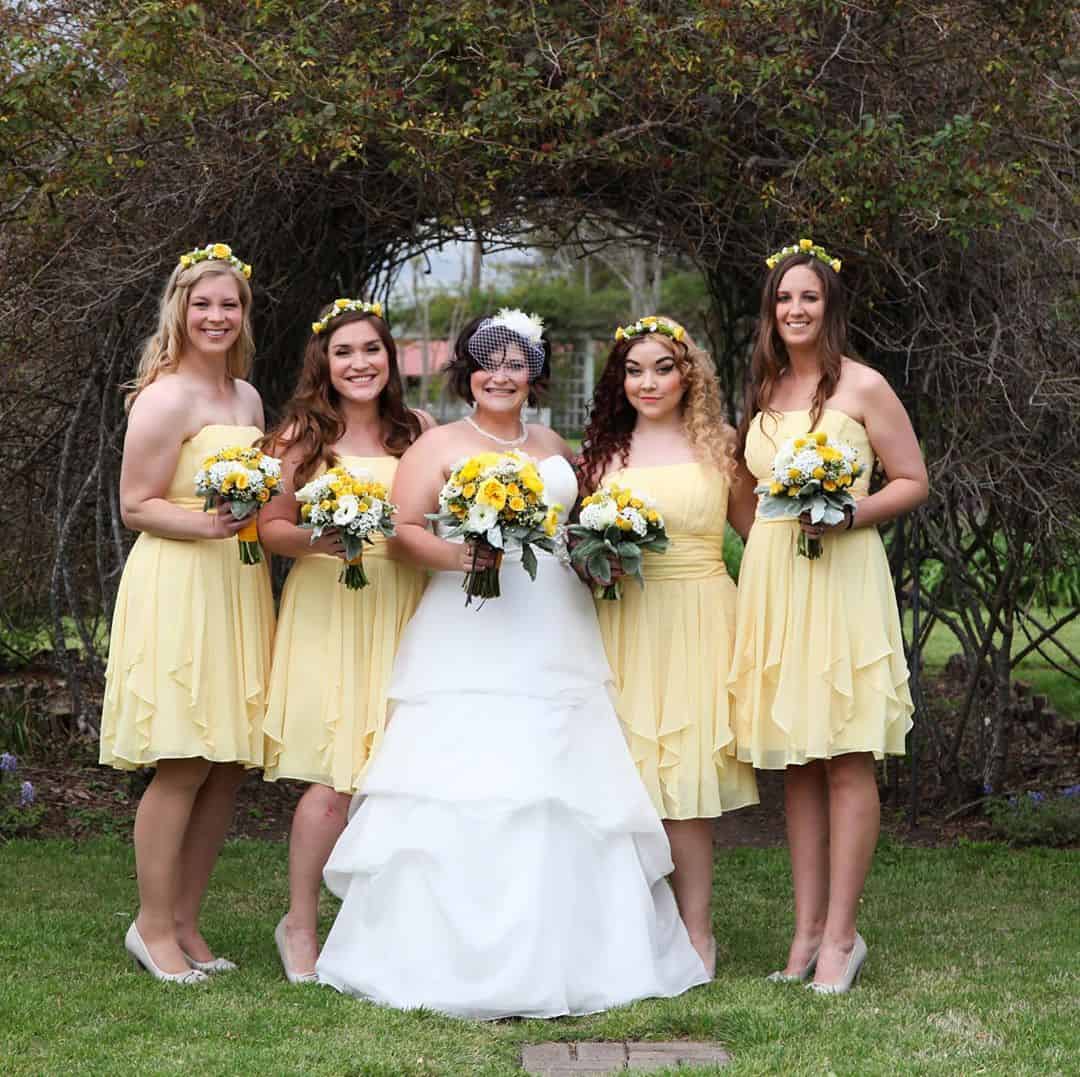 Lets choose the color of the dress
There is an opinion that white is an unspoken taboo for bridesmaid dresses. If you want to come in a white dress, it is better to ask in advance how the bride relates to this. But white Trouser suit, combined with bright color shoes would be appropriate. Many people put veto on black, so find out in advance the opinion of the bride. My best friend, who was also a bridesmaid, dragged herself to my wedding in a f#cking white dress. I was shocked. Therefore, please, coordinate  everything (absolutely everything) with the bride.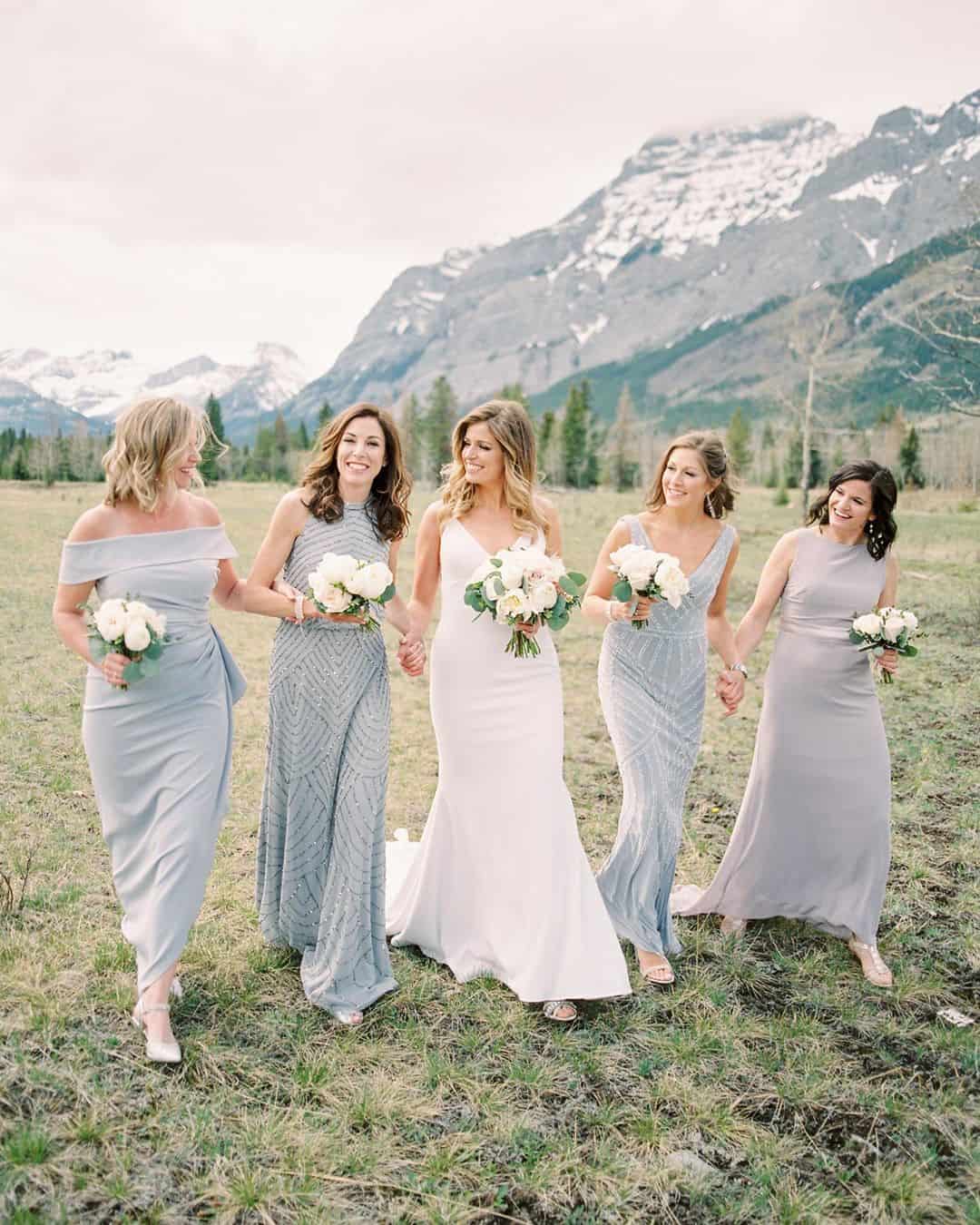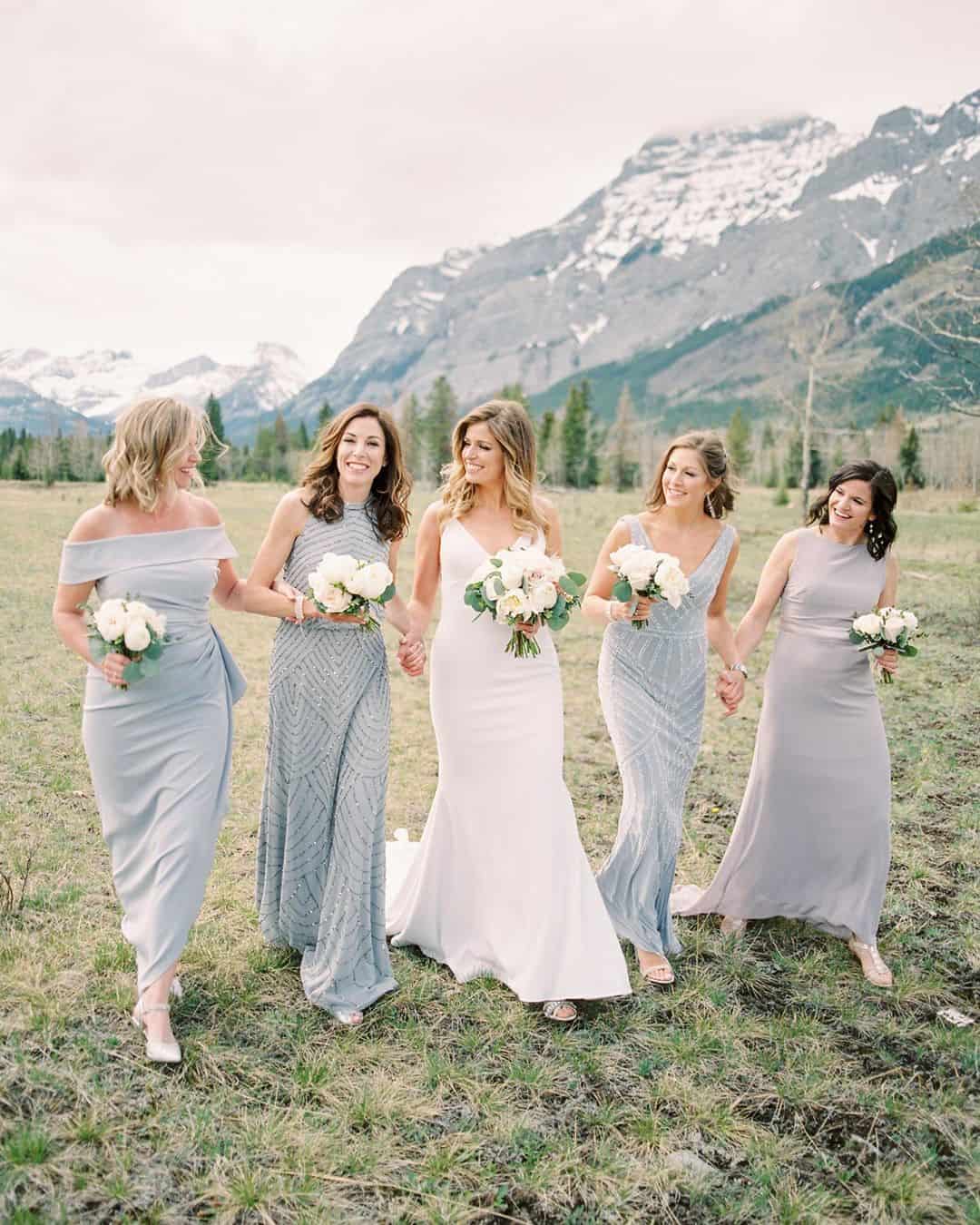 The most spectacular colors for bridesmaids dresses – red, deep blue, fuchsia, yellow. This season lavender was added to them.  Dresses in pastel colors are very popular as well.
As for prints, they are not always appropriate. Animalistic and geometric prints are definitely not suitable for a wedding celebration. An exception can be made only for a delicate floral pattern, print with a degrade effect or with a not pronounced color block. However, it is better not to experiment.

5 rules for choosing bridesmaid dresses
Tiered dresses reminiscent of the cake is only for brides. Light drapery and pleating, delicate decorative finishing with ruffles or a decorative bow are acceptable.
Give up dresses with excessive decor. It is better to buy a minimalist dress and complement it with stylish jewelry.
Choose dresses made of silk, satin, chiffon. Actual leather dresses or neoprene models at the wedding will look out of place, and velvet – too theatrical.
Choose a practical dress, which later you will be able to wear more than once.
Give preference to models of a classical cut. Dress-like nightgown, woven from delicate lace or semi-sheer panels, also not too relevant on a holiday.

Win-win options of dresses.
Solid evening dress of saturated color is the best choice for a wedding celebration.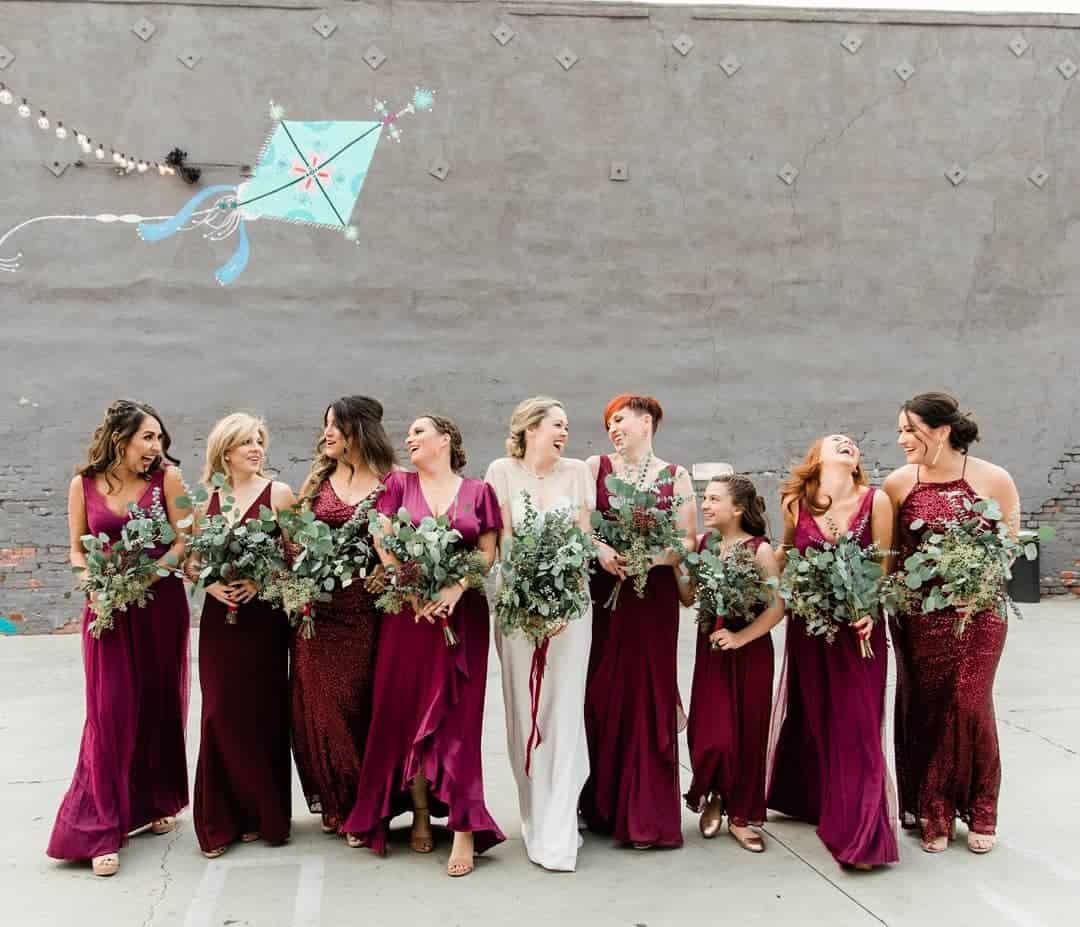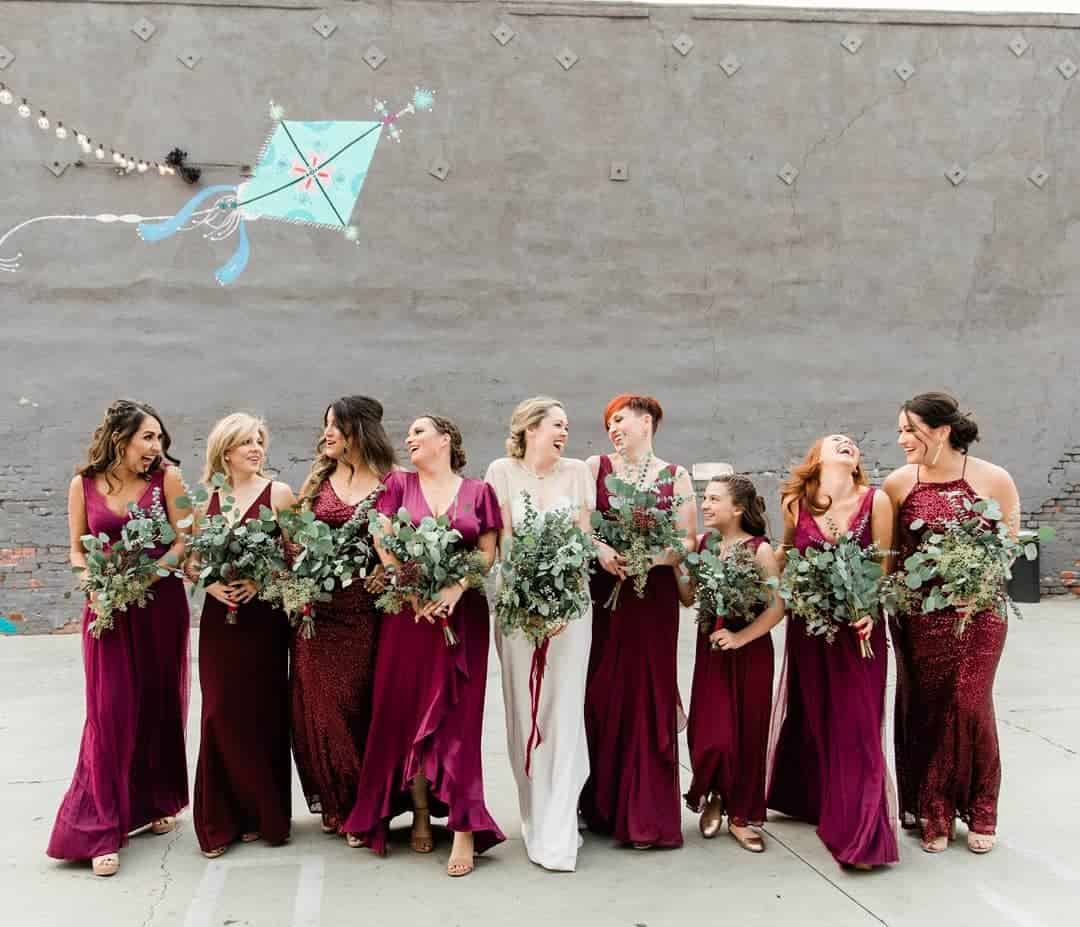 Neat sheath dress in the style of the 60s – a suitable choice for practical girls.
Romantic cocktail dress A-line with light drapery is also suitable for those who prefer to choose versatile outfits.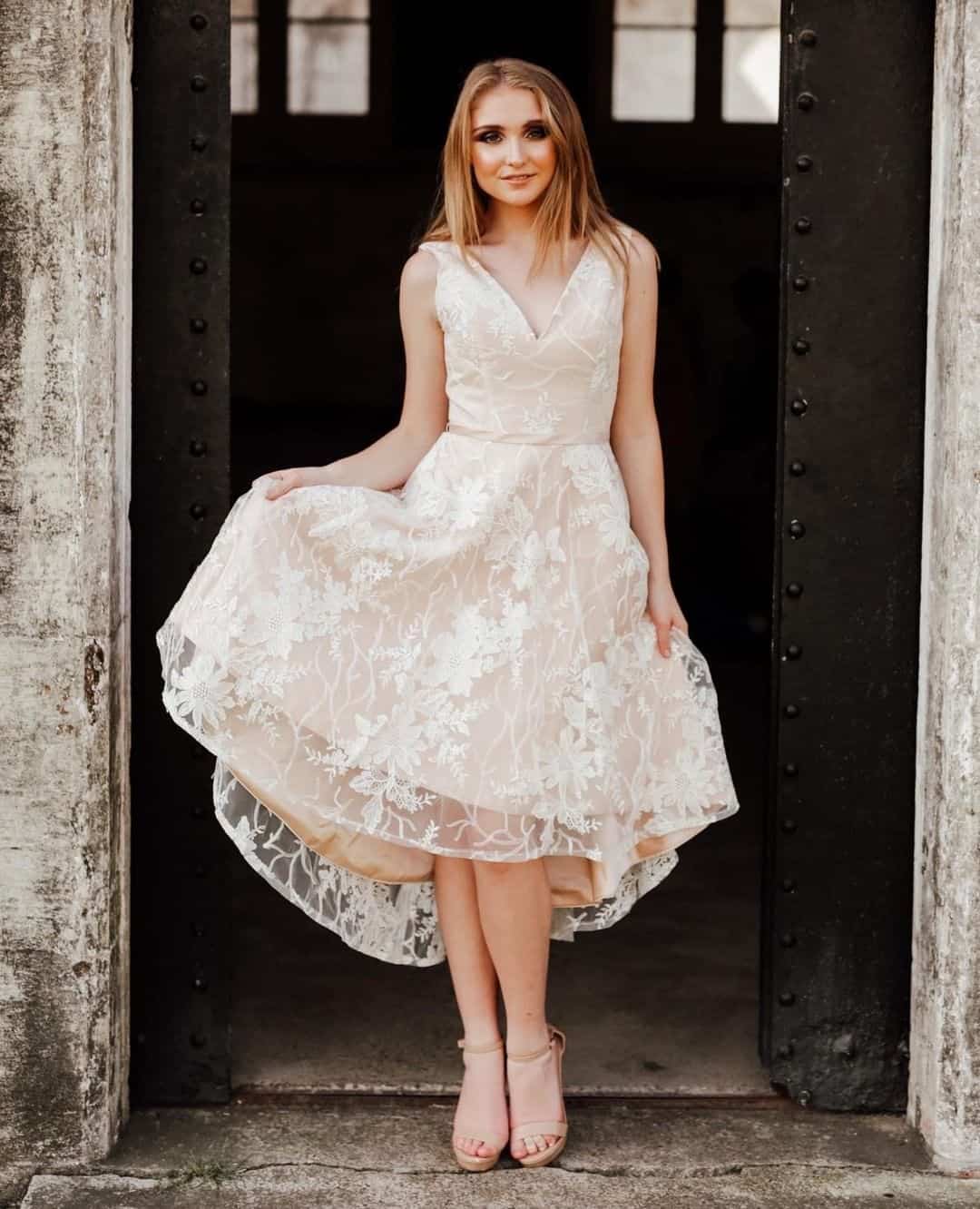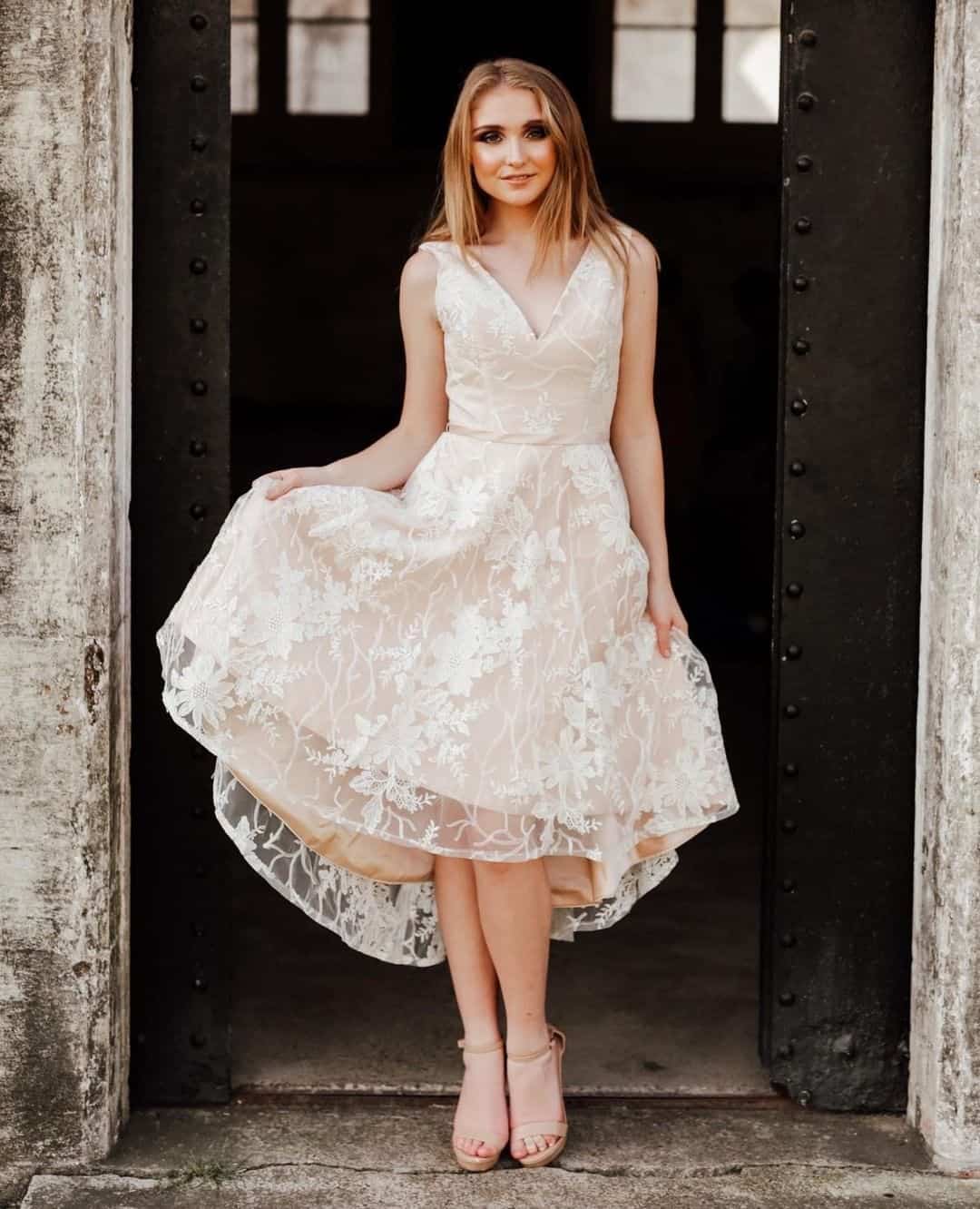 Also appropriate cocktail dresses bandeau lustrous chiffon, which subsequently will help you out on different celebrations.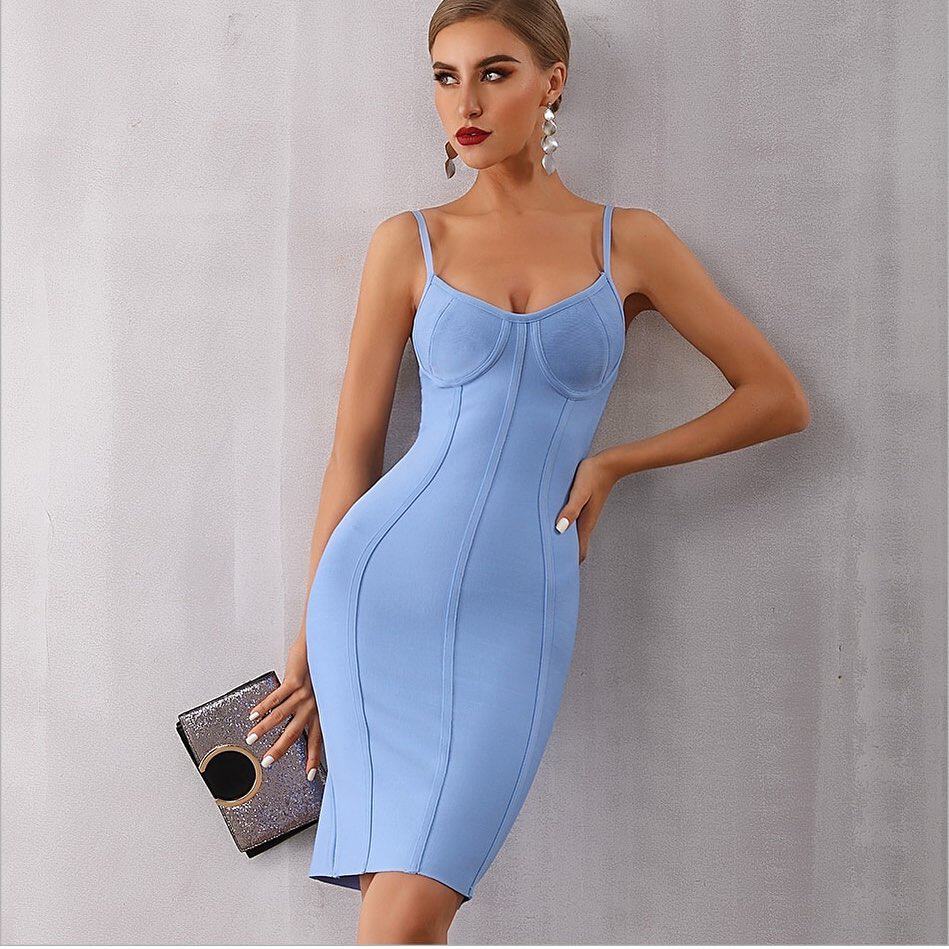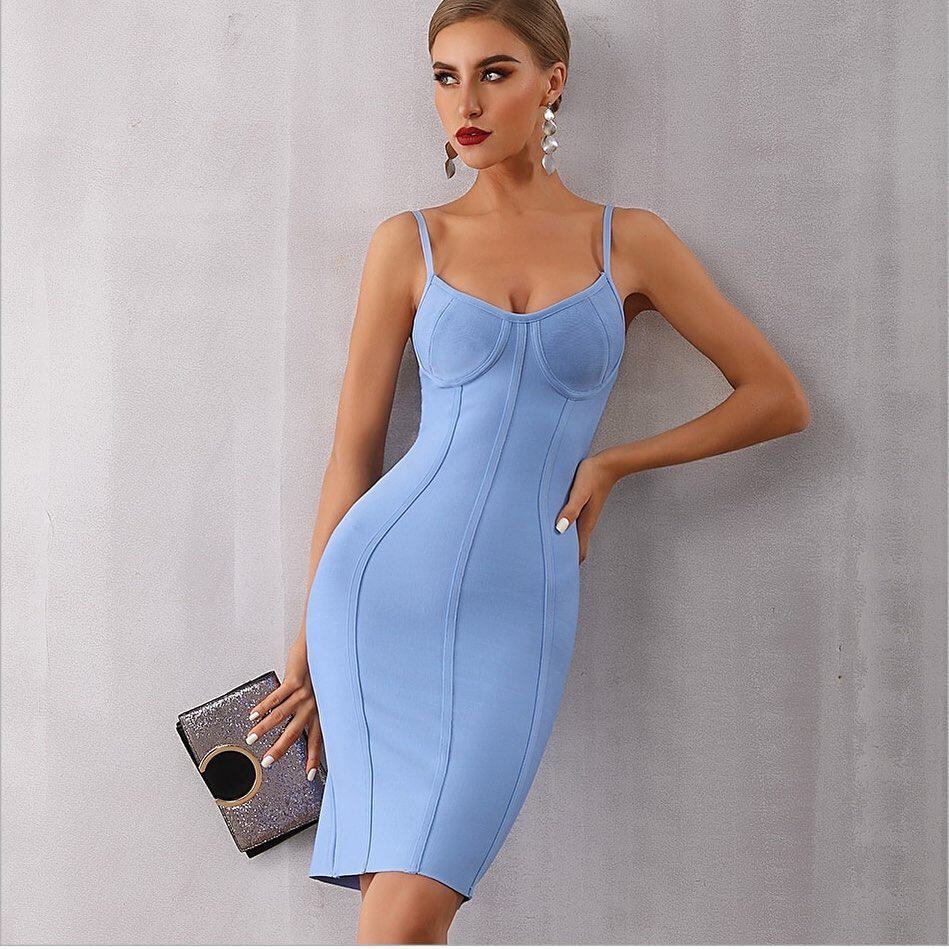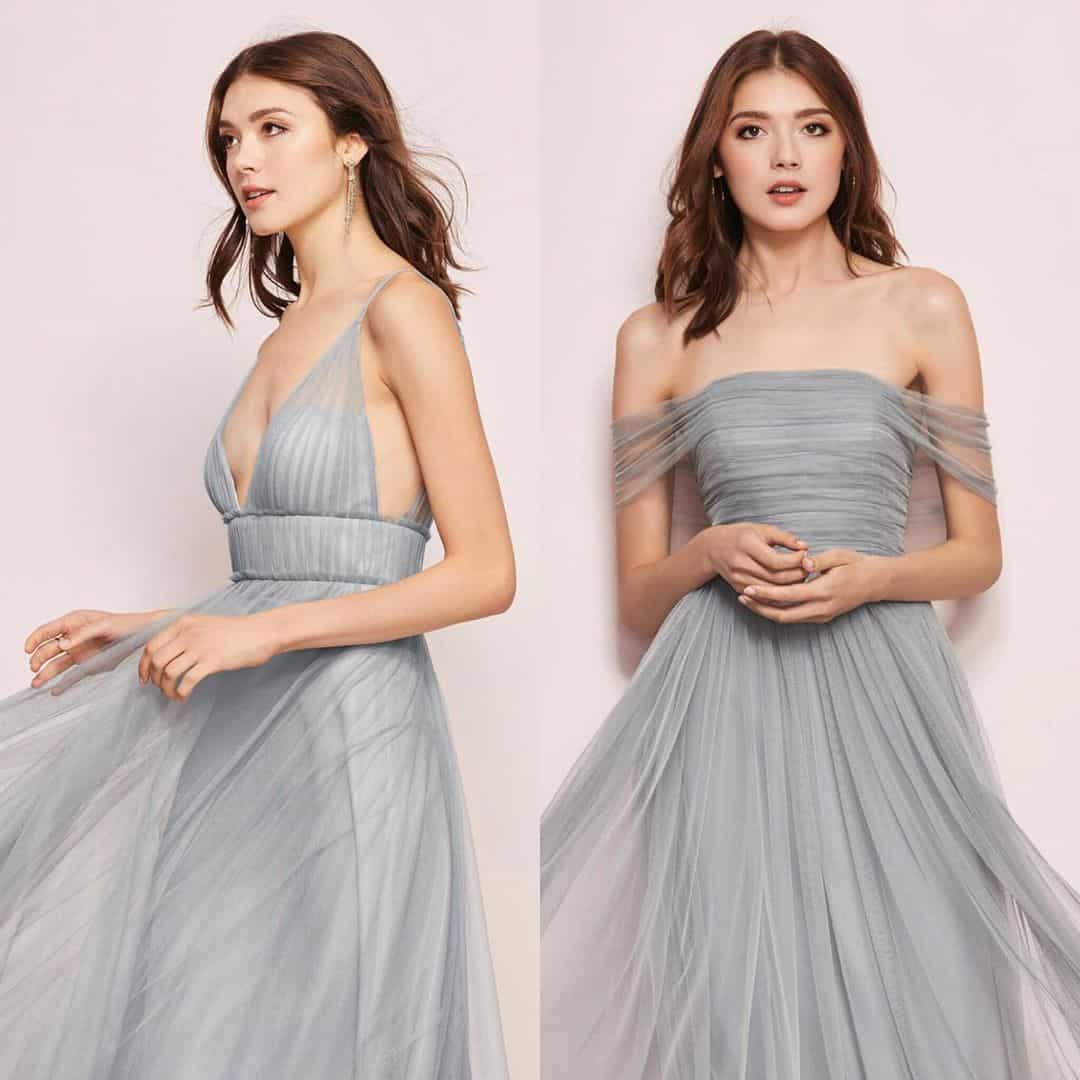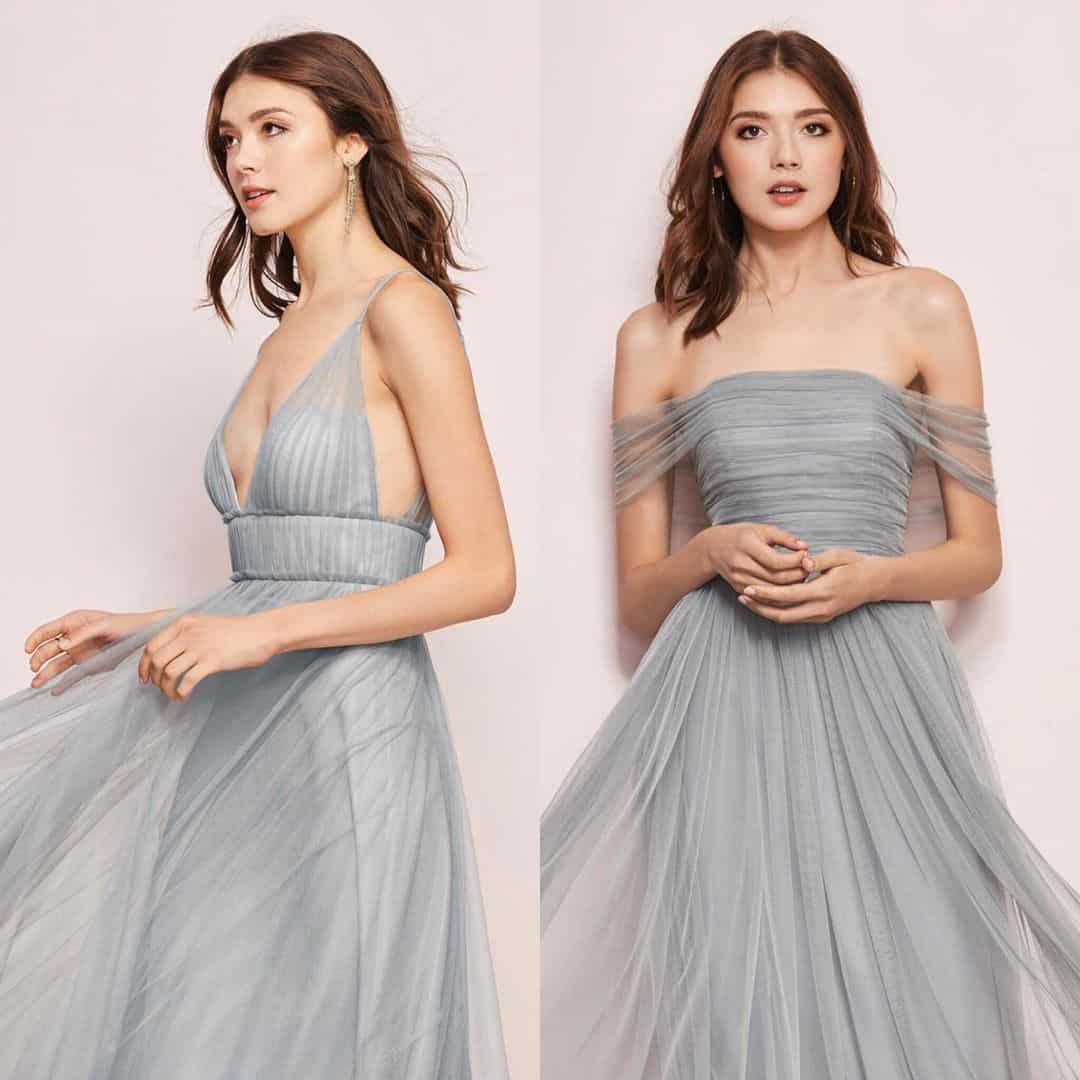 Hope my article helped you to choose bridesmaid dress =)
Love, Yuliya
There are few interesting articles about Wedding Day: