Crown, Tiara or Bridal Wreath? Bridal trends of 2020
What every little  girl dreams  about? Exactly! Every girl dreams about a gorgeous wedding, a wonderful husband and of course about the royal wedding dress. Fashion does not stand still and every year there are new trends in wedding accessories, jewelry and dresses. In this article, I would like to talk about the best bridal trends of 2020. So what to choose crown, tiara or wreath?
Last year there were Spanish veils and long trains in fashion. In 2017, everyone was crazy about short retro gloves and short eye veils. In 2016 and 2015 at the peak of fashion were black or red belts and complete with long gloves above the elbow. What is new now?
Wanna be a Princess?
Everyone knows that fashion is cyclical, and long forgotten old fashion trends come back and Shine in all its glory. In the coming season in fashion comes crown and tiara. Every girl watched Disney cartoons, and at the end of the movie the princesses married a handsome Prince and lived happily ever after. Remember Ariel's wedding or Sleeping Beauty? Yes! They both wore tiaras.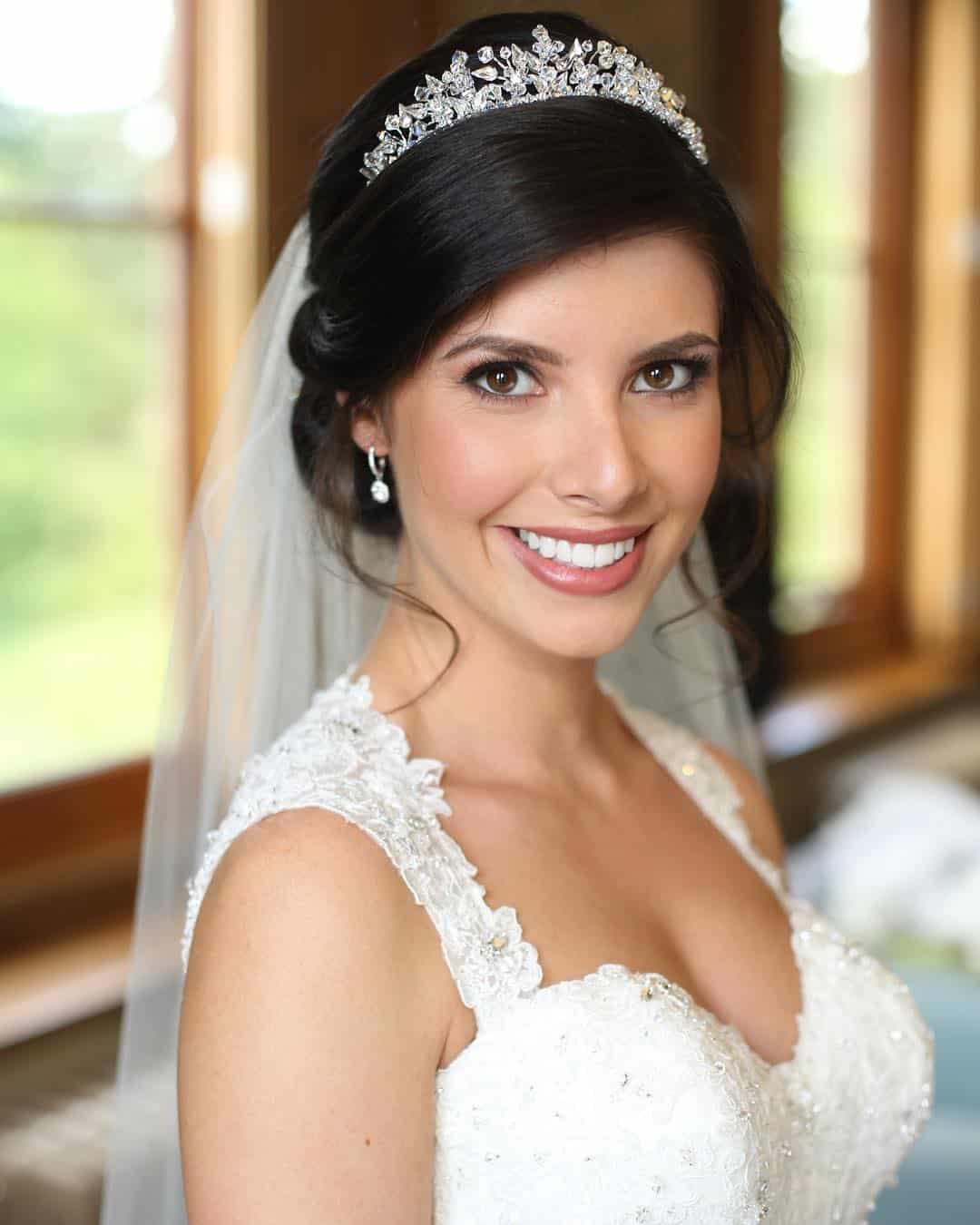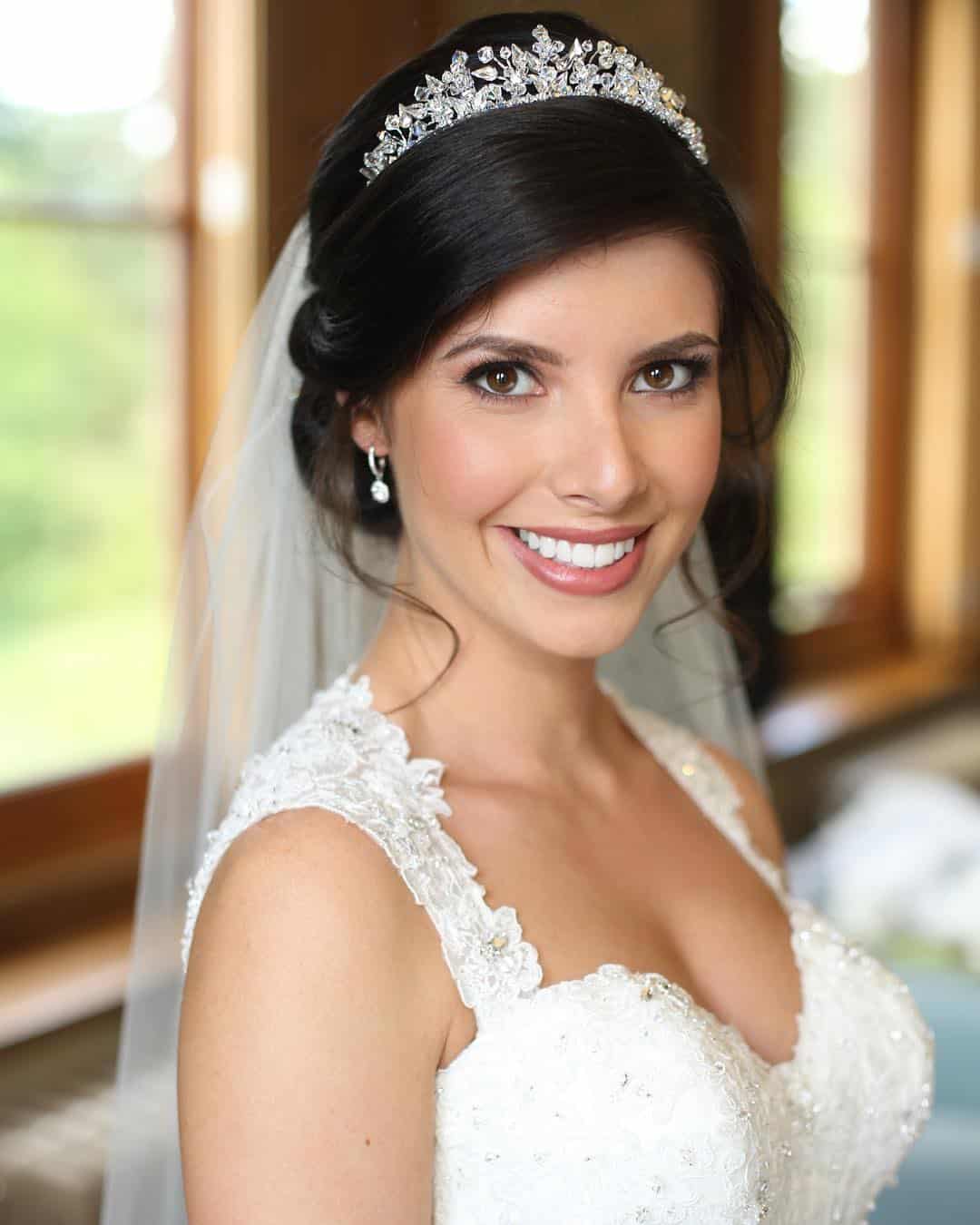 Diadem — gold or silver crown, which is usually complemented by jewelry stones. This accessory is the best suited for decorating a wedding hairstyle, and it will look harmonious even with a short haircut (remember Princess Diana). Tiara or diadem gives majesty to the bride.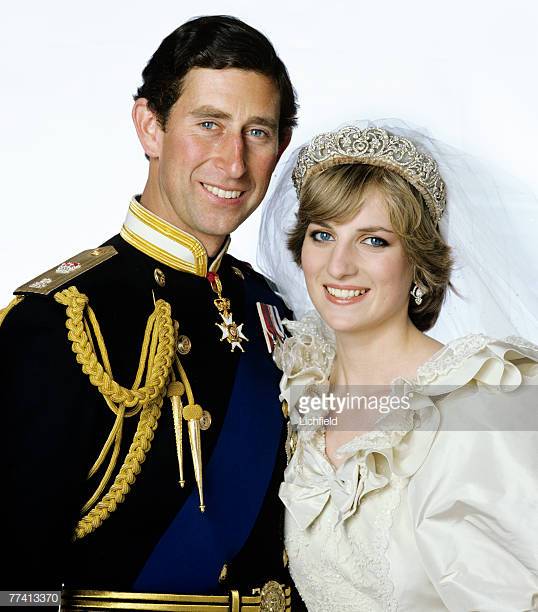 Her Royal Majesty
Another old new trend will come back in the 2020 wedding season and it's Crowns. Princess, Duchess and Baroness married wore magnificent crowns. Wedding crown has long been used in wedding dress and even has some sacred significance. In times gone by at the wedding head ornaments were mandatory not only for the bride but also for the groom. The newlyweds, decorating their heads with crowns, became they creating a new family, and whole clan. Therefore, the importance of wedding crowns was undeniable.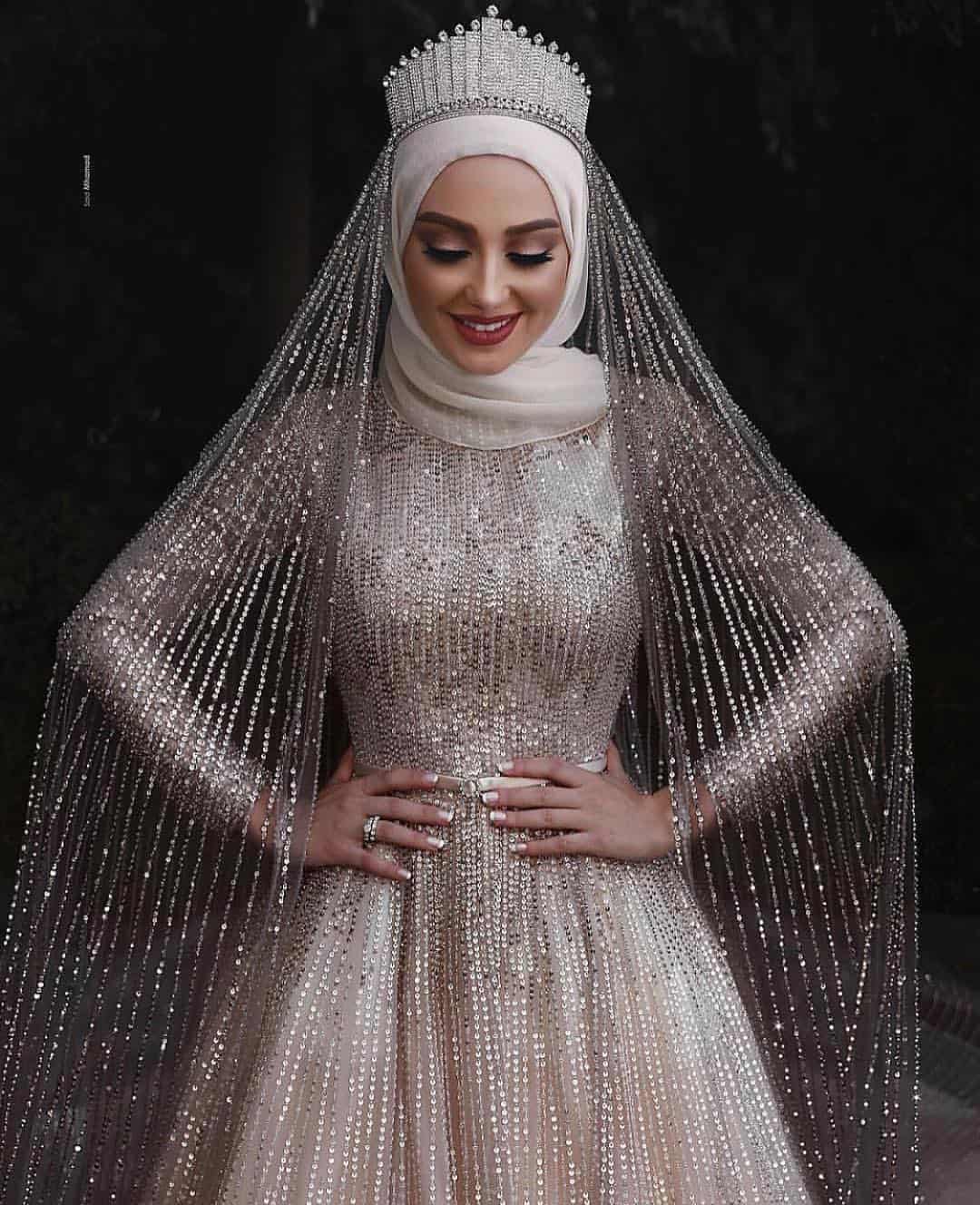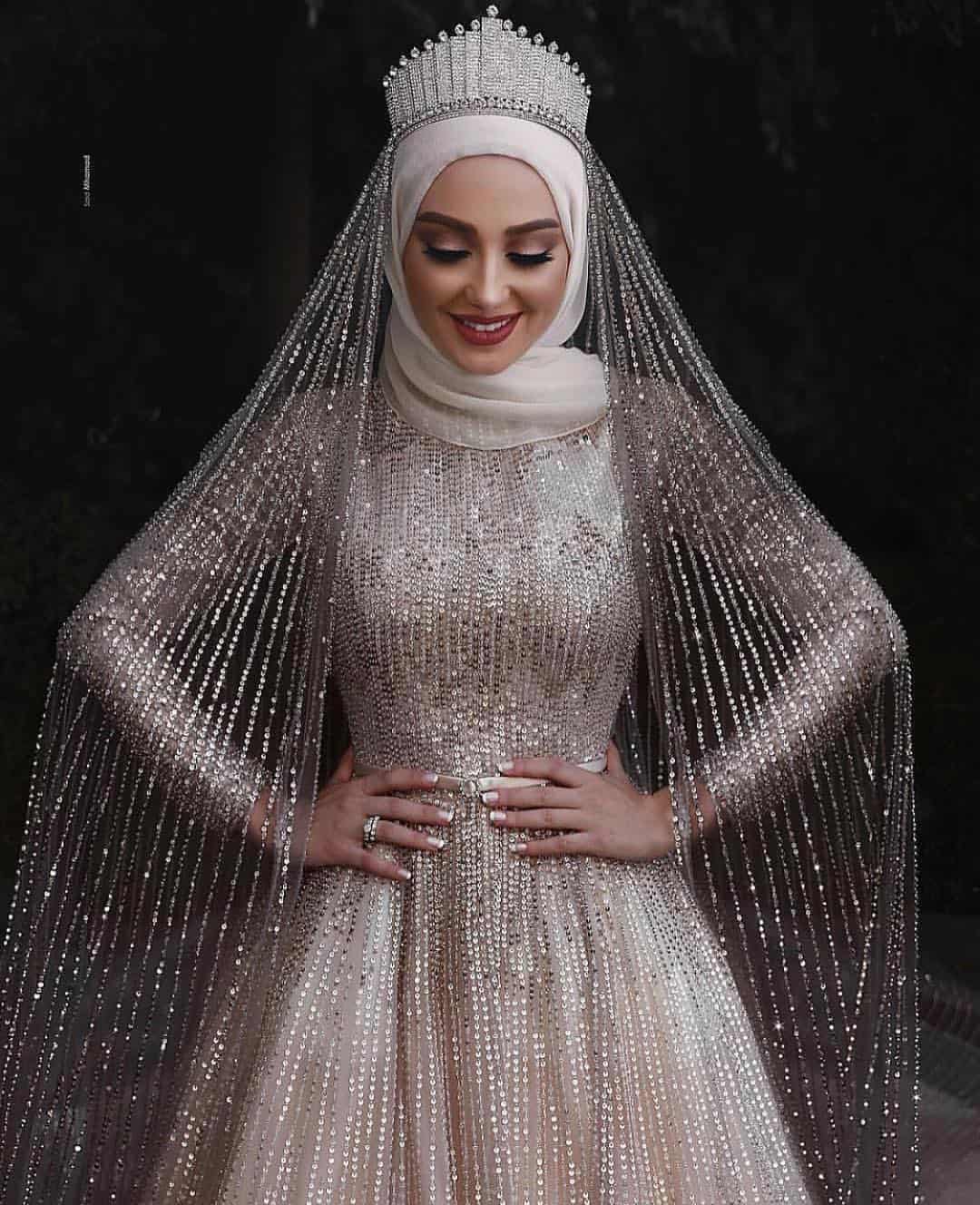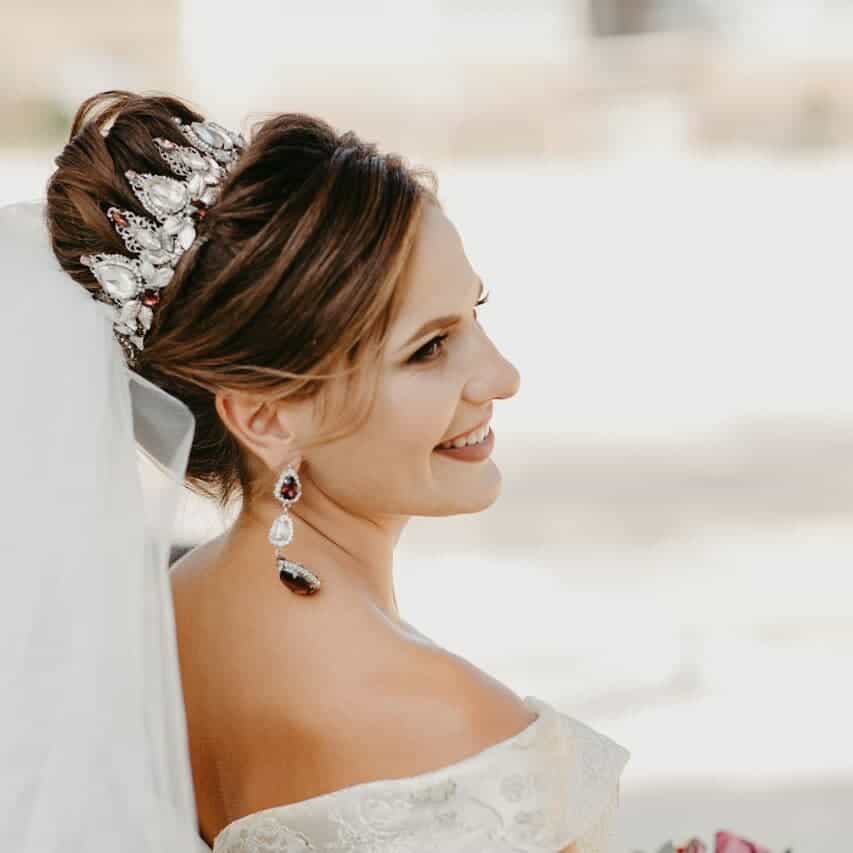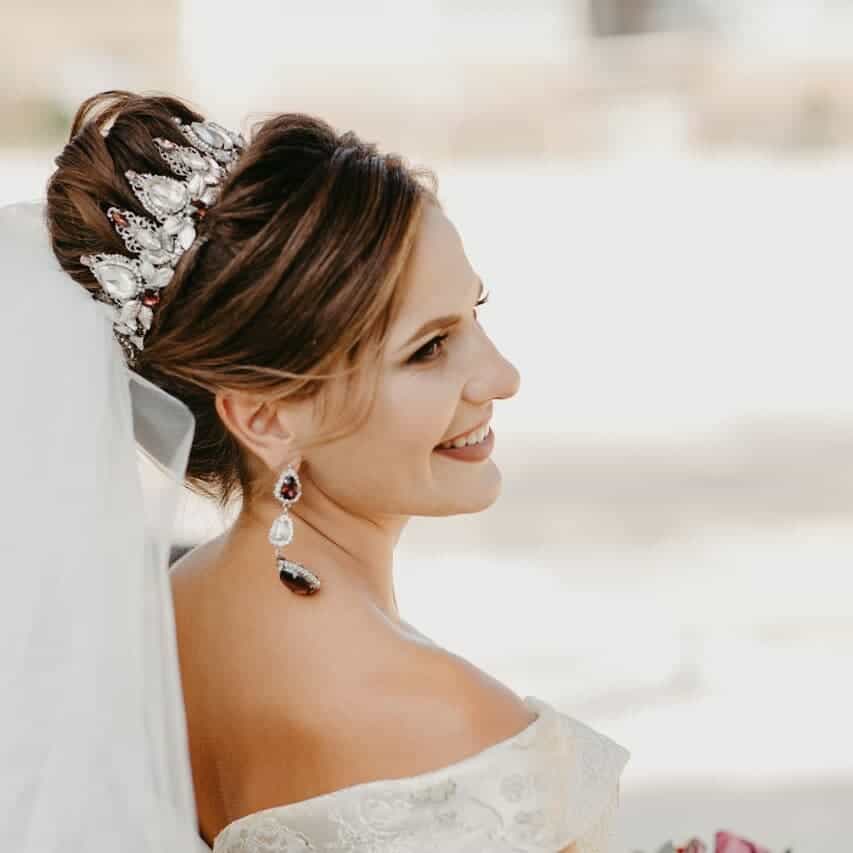 Fairy wedding
Flower wreaths for several seasons take priority positions along with other wedding headpieces. It is a versatile accessory for the bride which has found recognition in wedding fashion.  Wedding wreaths use of natural and artificial flowers. You can often find magnificent wreaths made of ribbons, lace and even feathers. Wearing wreath you will look like lovely fairy or cute garden elf. Also this stunning headpiece will be suitable for rustic or boho wedding. Ф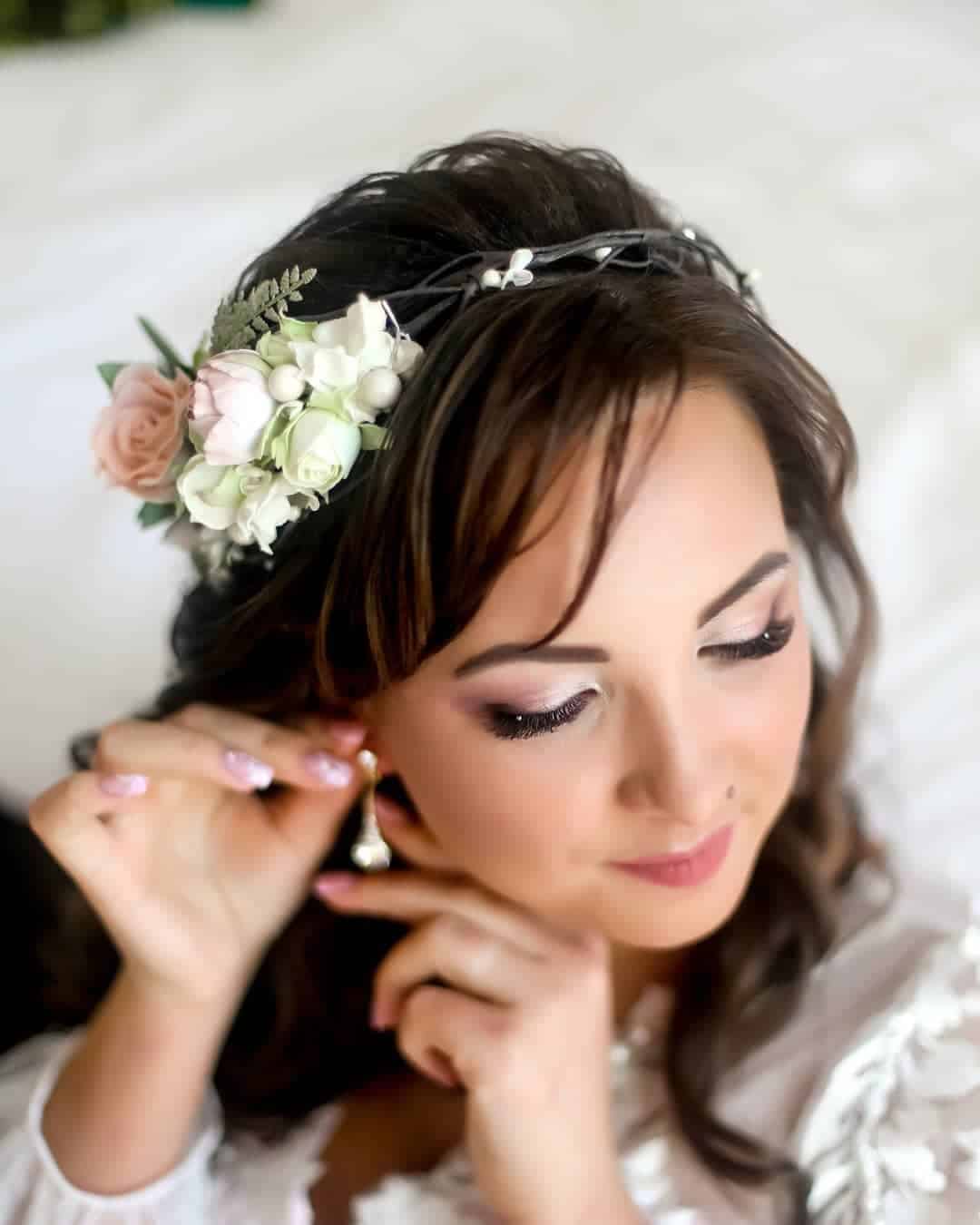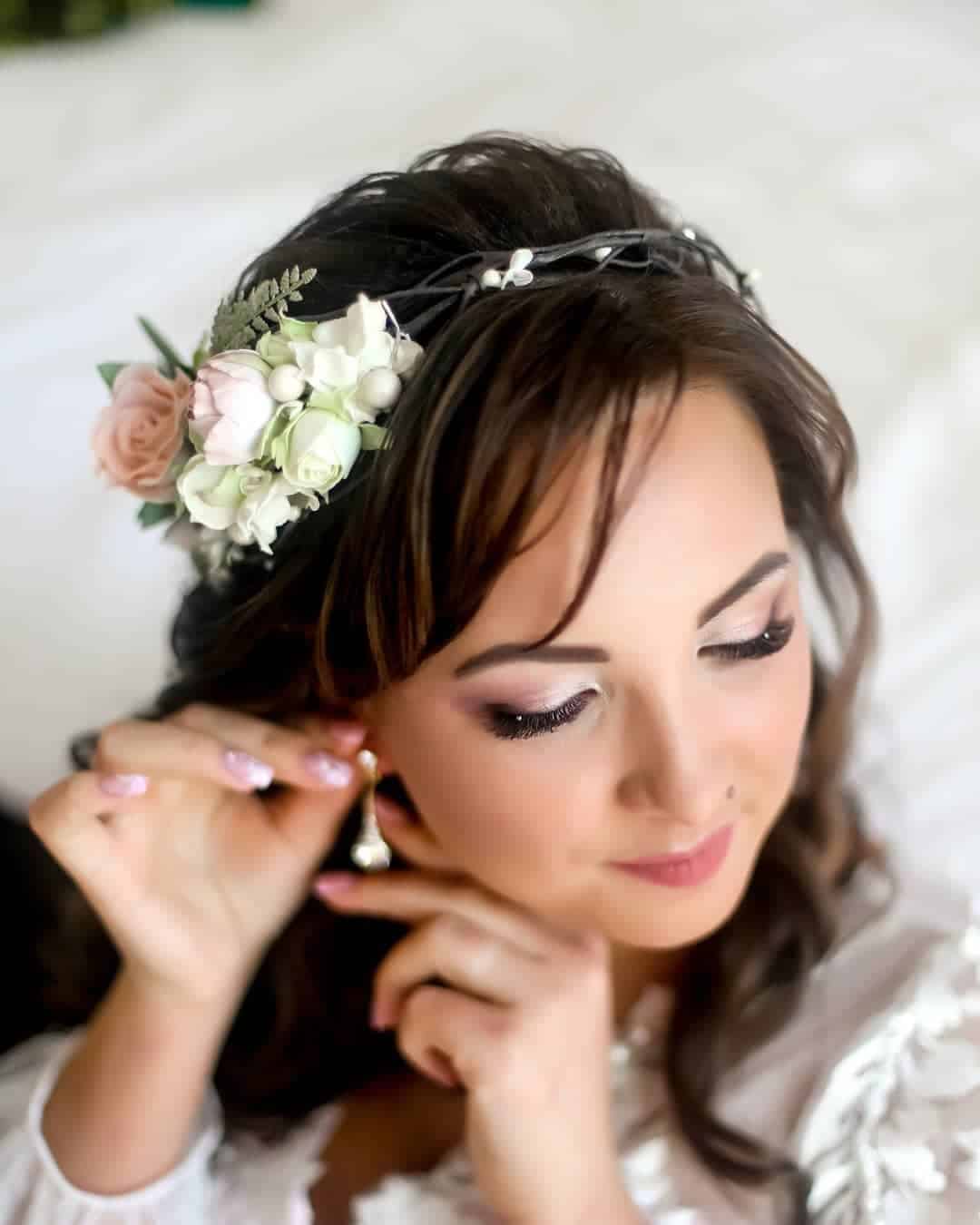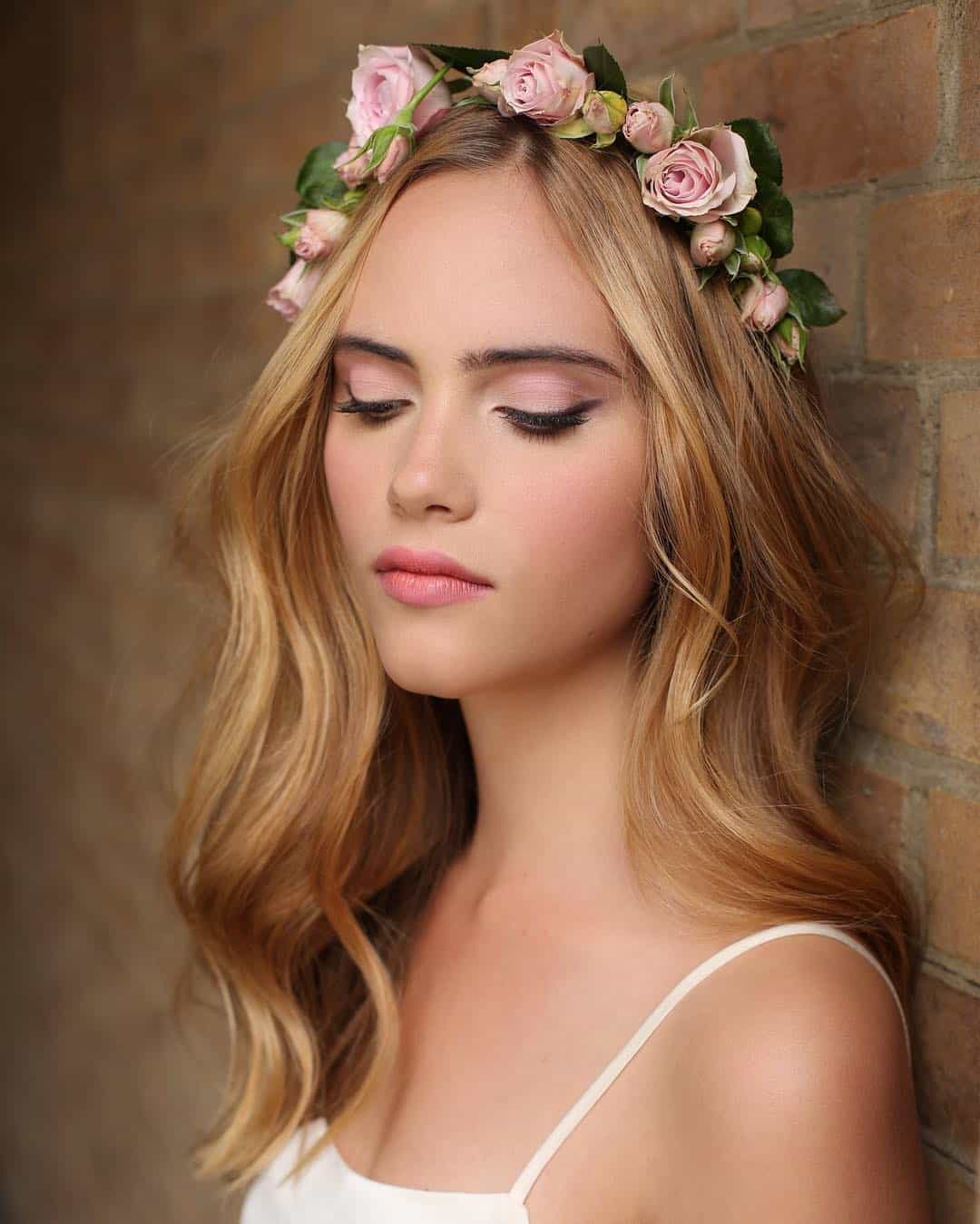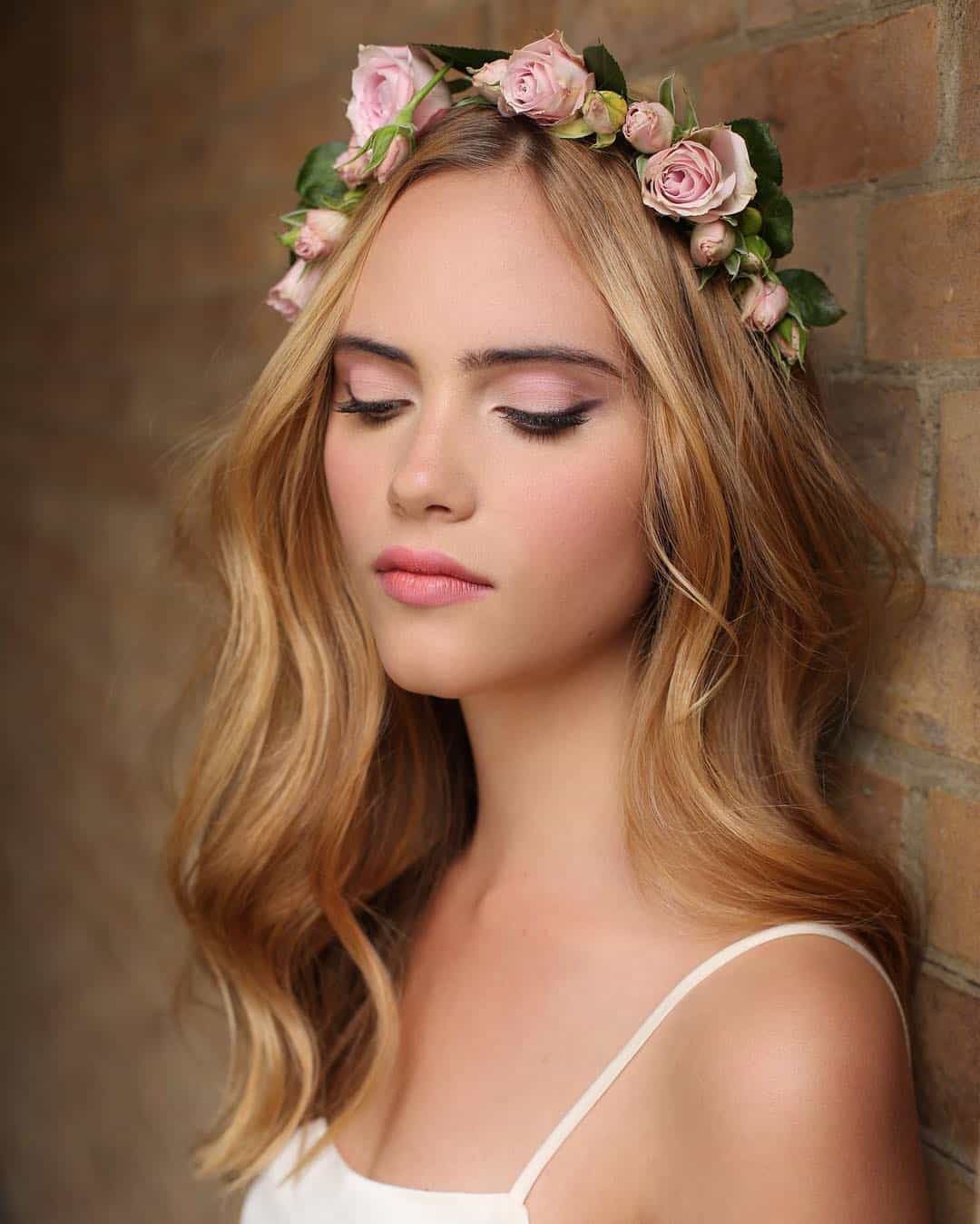 Greek Goddess
The bride in Ancient Greece decorated head with a wreath of roses and Myrtle. A beautiful rose here is a symbol of love, and Myrtle gives fertility. But now the image of the Greek crown simplified, it is usually stylized under the leaves of the Laurel. You can fix wreath in the Greek style behind the hair and veil in this case is not required.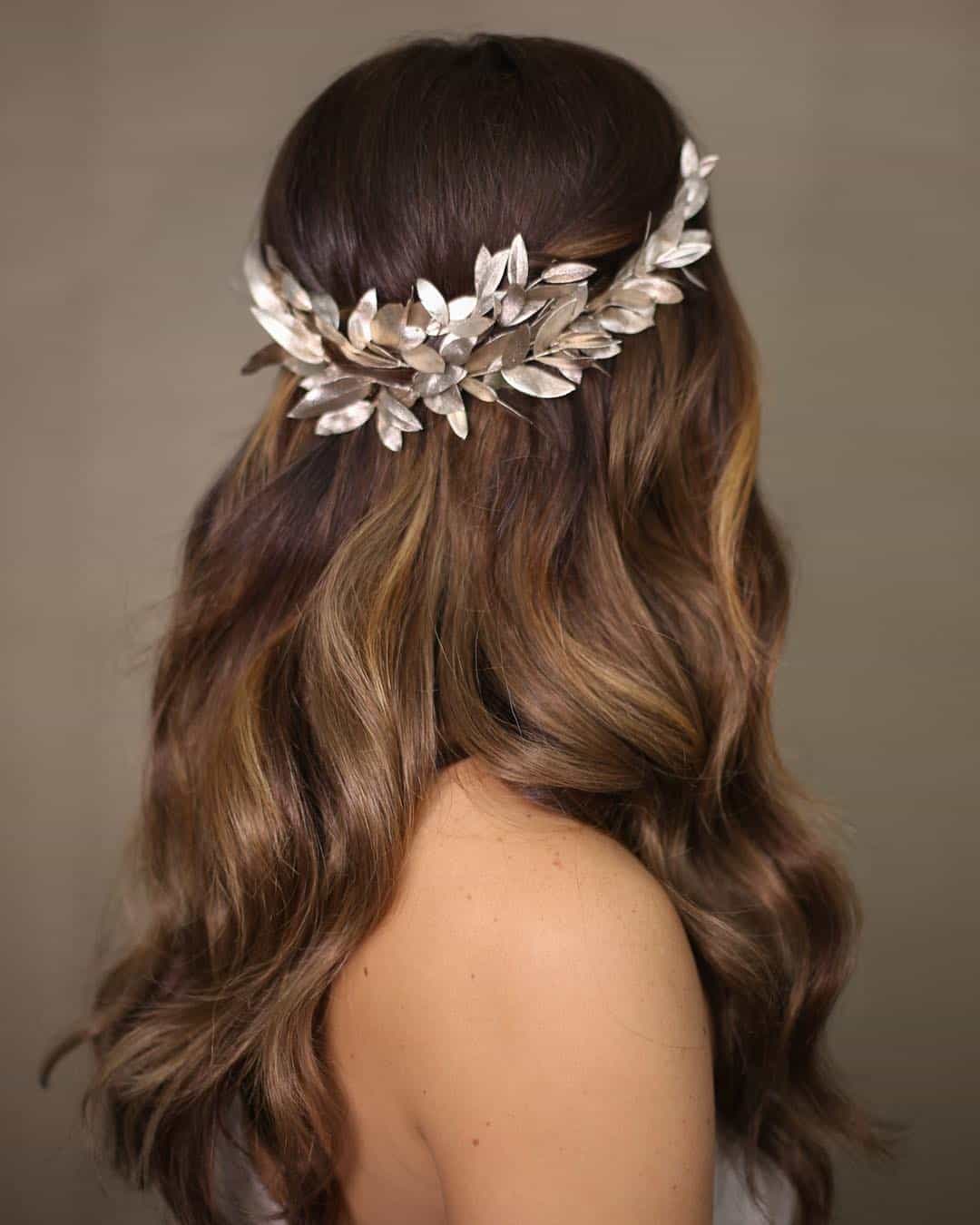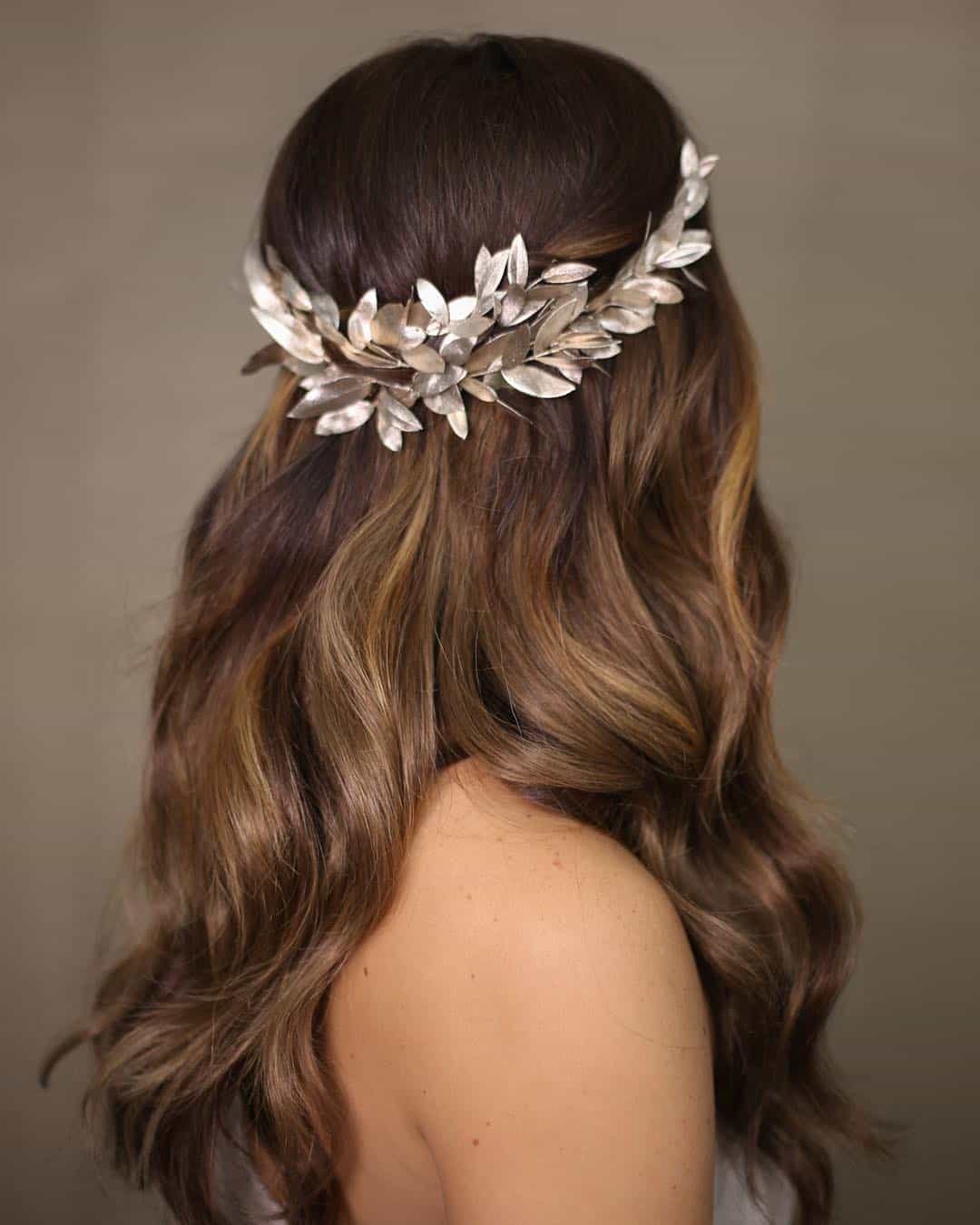 I hope my article was useful. And you made a good choice. So what did you choose tiara or wreath?
Wish you all the best and happy Wedding Day!
Love, Yuliya
There are few interesting articles about your Wedding Day: