Unusual wedding bouquet
Unusual wedding bouquet or alternative to the bride's bouquet
The wedding bouquet, along with other accessories, completes the image and emphasizes the individual style of the bride. Modern floristry, in contrast to former times, is at a new level. Now there are more and more alternatives to the traditional bouquet, created using ribbons, soft toys and other materials.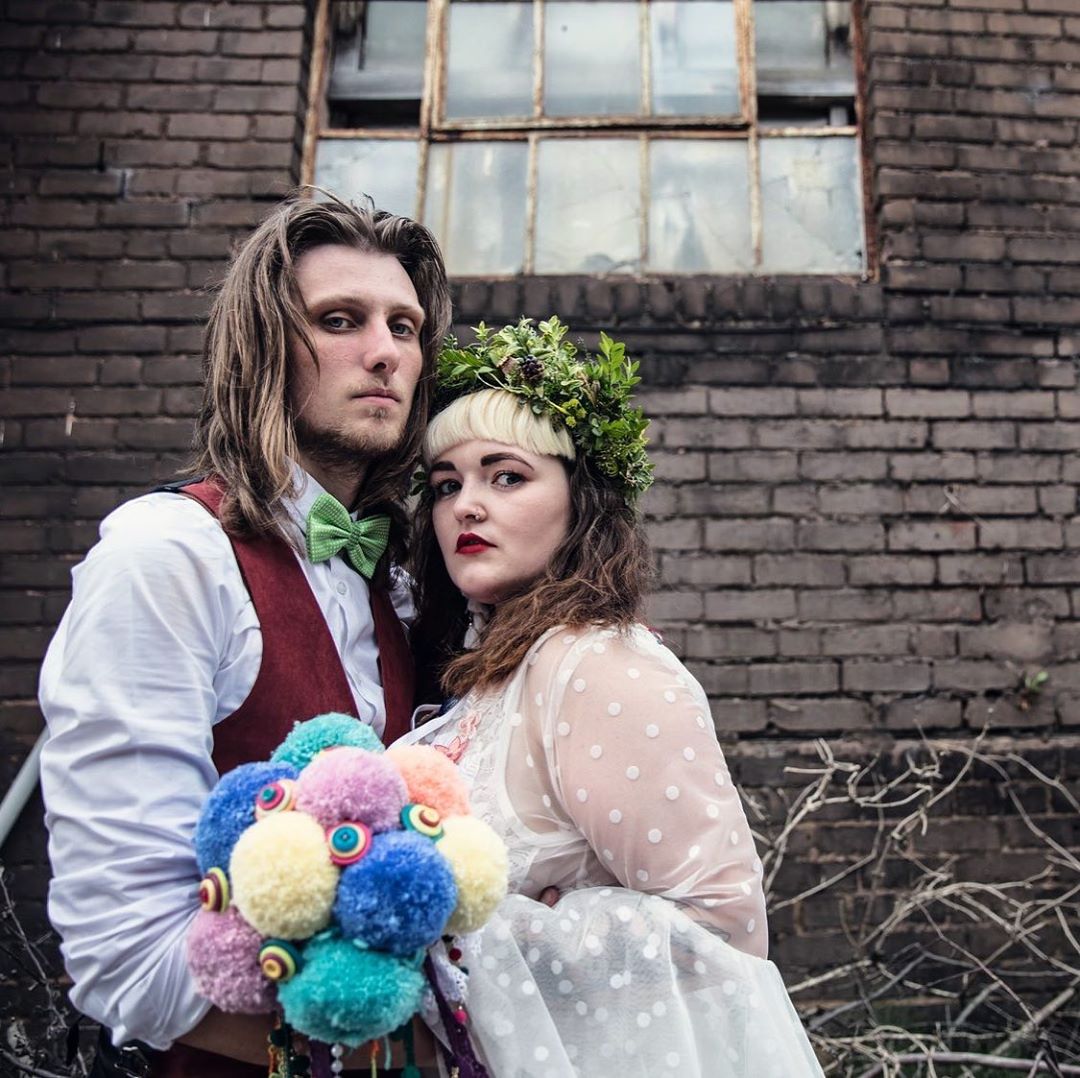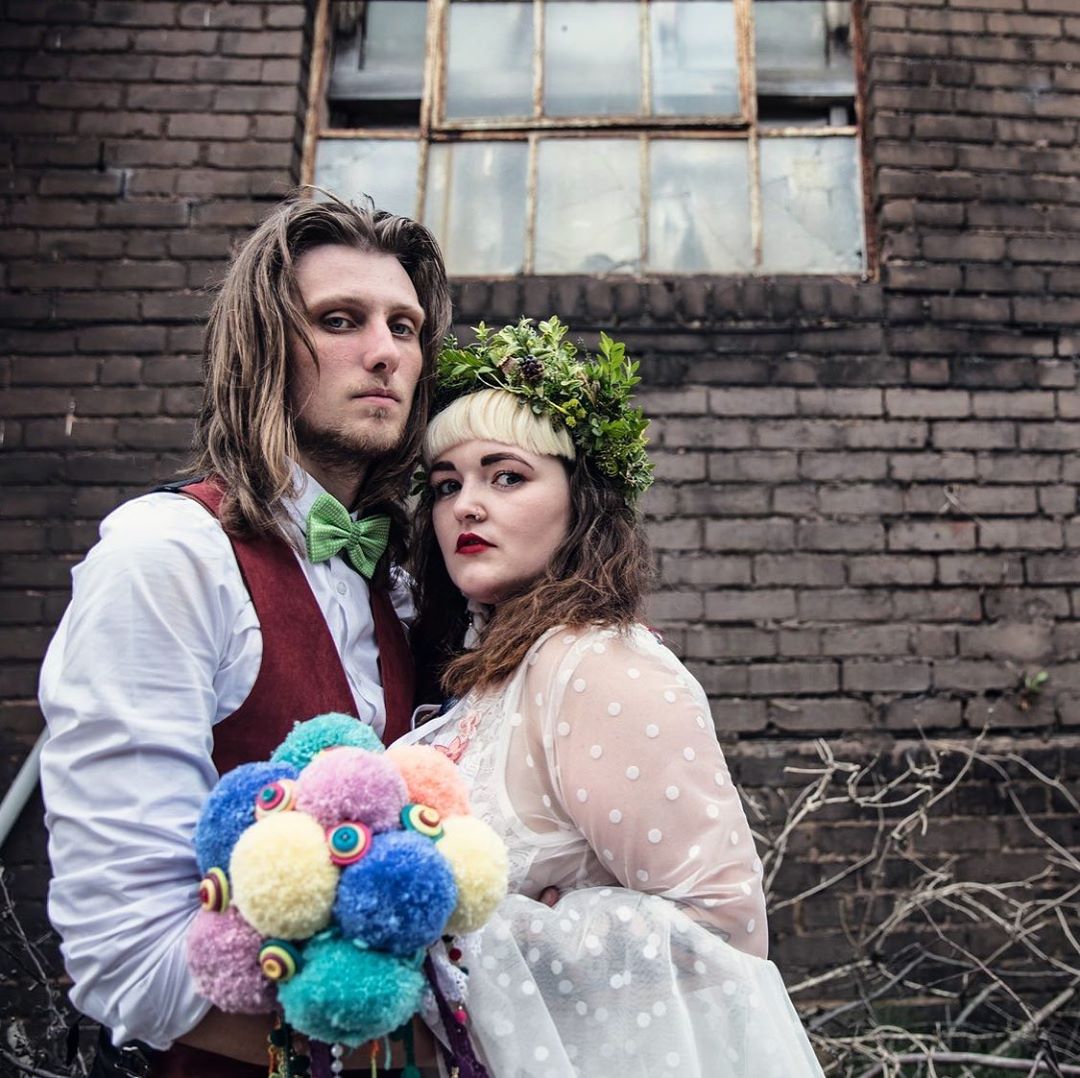 What can replace a traditional wedding bouquet of flowers?
If you want something to replace the standard wedding bouquet, you can safely turn on the imagination. Try something original and new. Complement the composition with chili peppers or berries – so you can make an unusual, alternative bouquet, without much departing from the traditions.
If the wedding is planned for the summer, then a handbag or a fan can act as an alternative to a flower arrangement. Don't be afraid to show your individuality and create a wedding bouquet using buttons, beads, sea stones, shells, ribbons or sweets. This is your day, and it's up to you to decide what it will be. It does not matter whether you get a masterpiece or not – the main thing is that  you can make the bouquet by your own hands, which means that no one in the world will have such a thing.
Wedding glamelia
This is a beautiful volume Bud created using rose petals, gladioli, lilies or other flowers. Usually the glamelia comes out small, which as an alternative to traditional colors is perfect for miniature brides. However, such a bouquet-Bud can be made large, so that it looks harmoniously in the hands of girls of model height.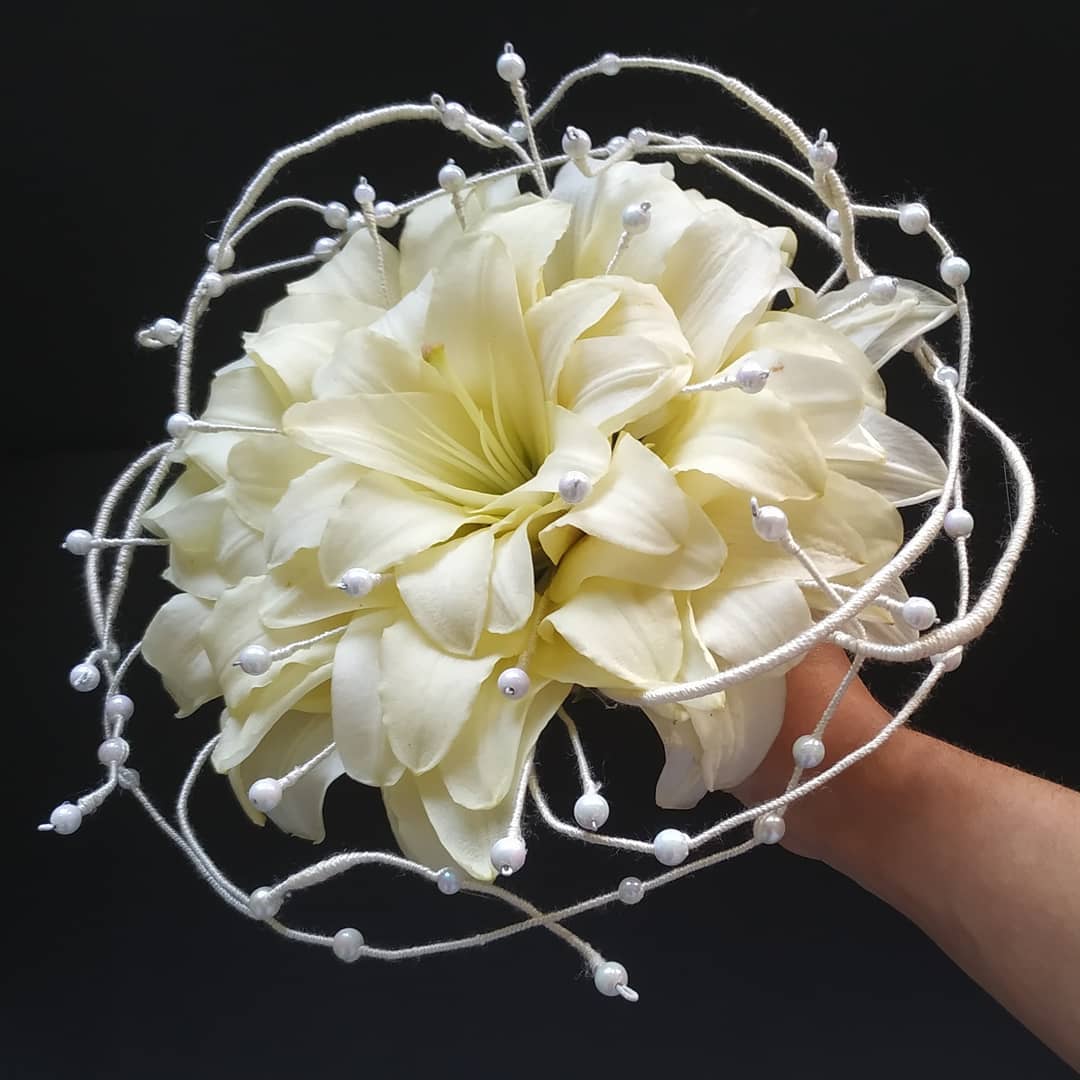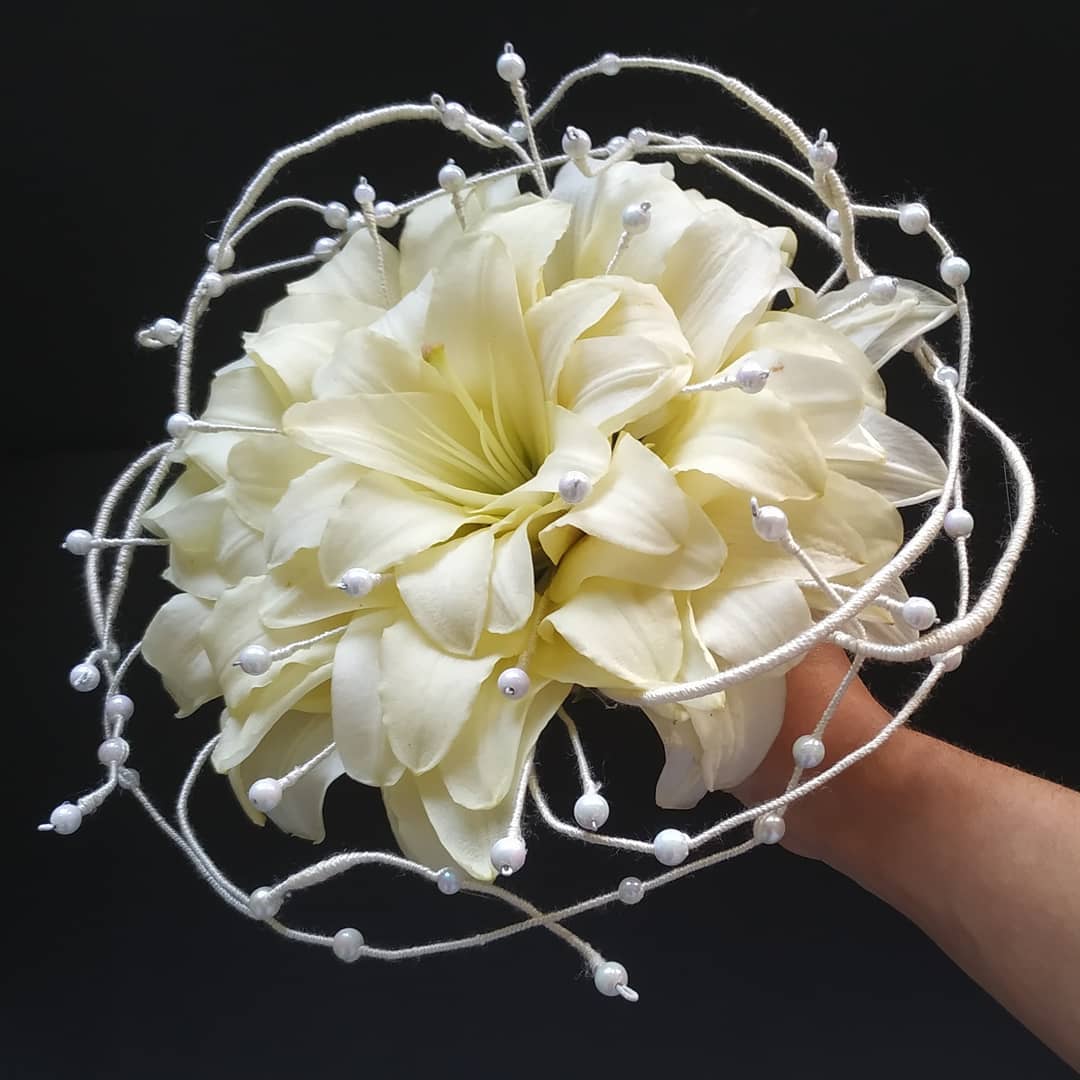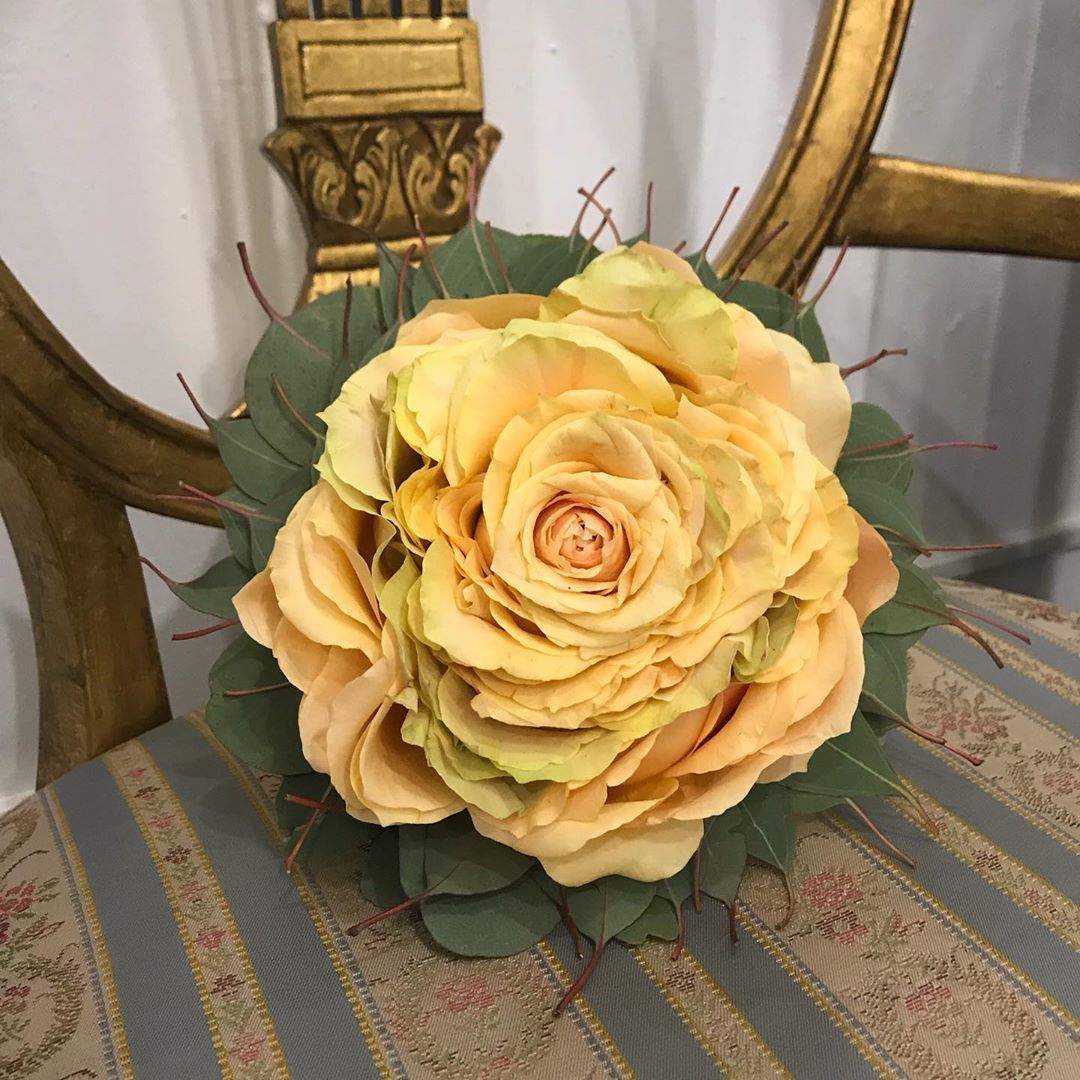 Creating a glamelia requires certain skills, so it is better to contact an experienced florist. Different petals attaching to each other using a special glue, thread or wire. After that, the Bud is pinning on the frame and decorating from the outside. Please note that this alternative to the standard bouquet will be fresh only for one day. So it should be done in the morning on the wedding day.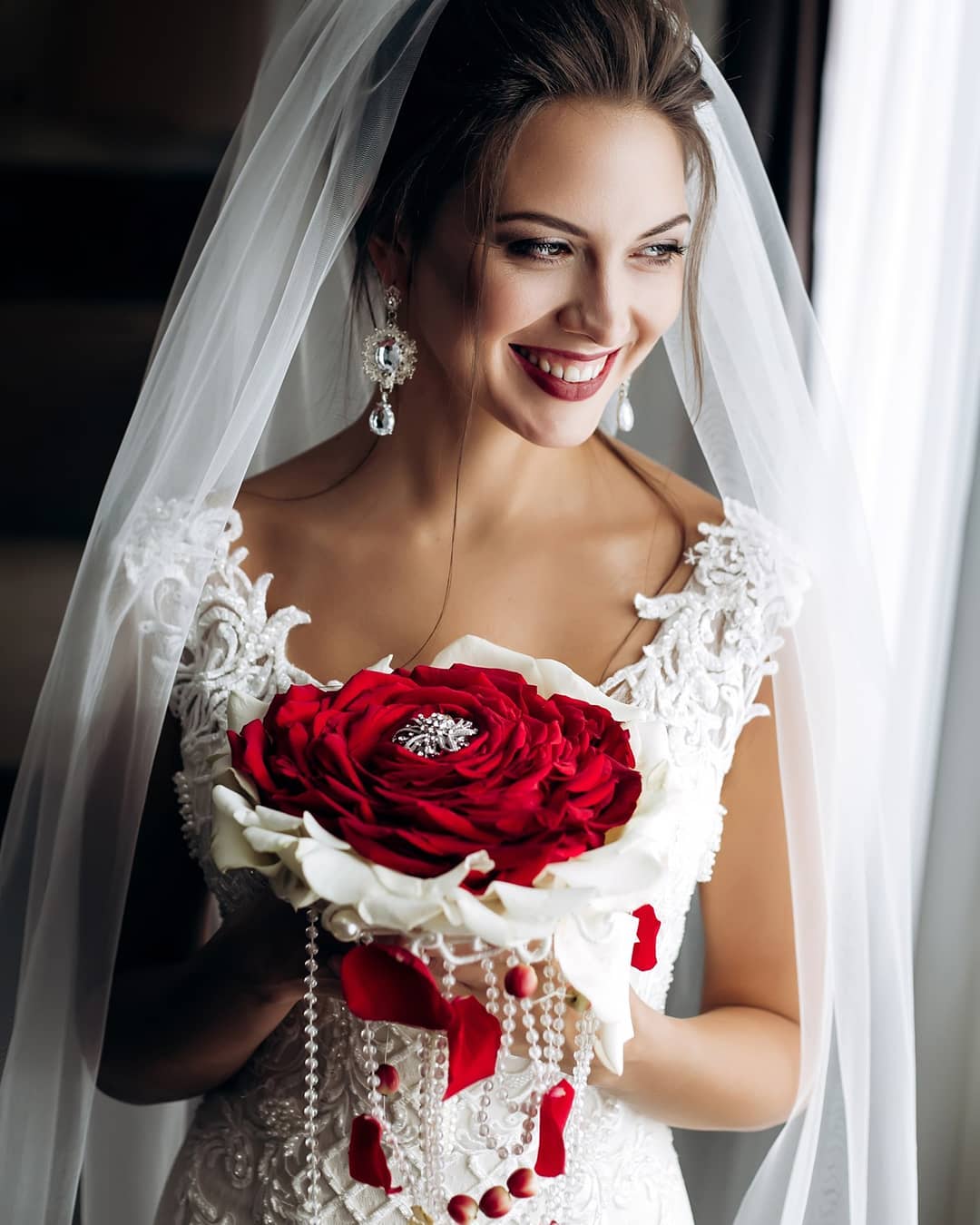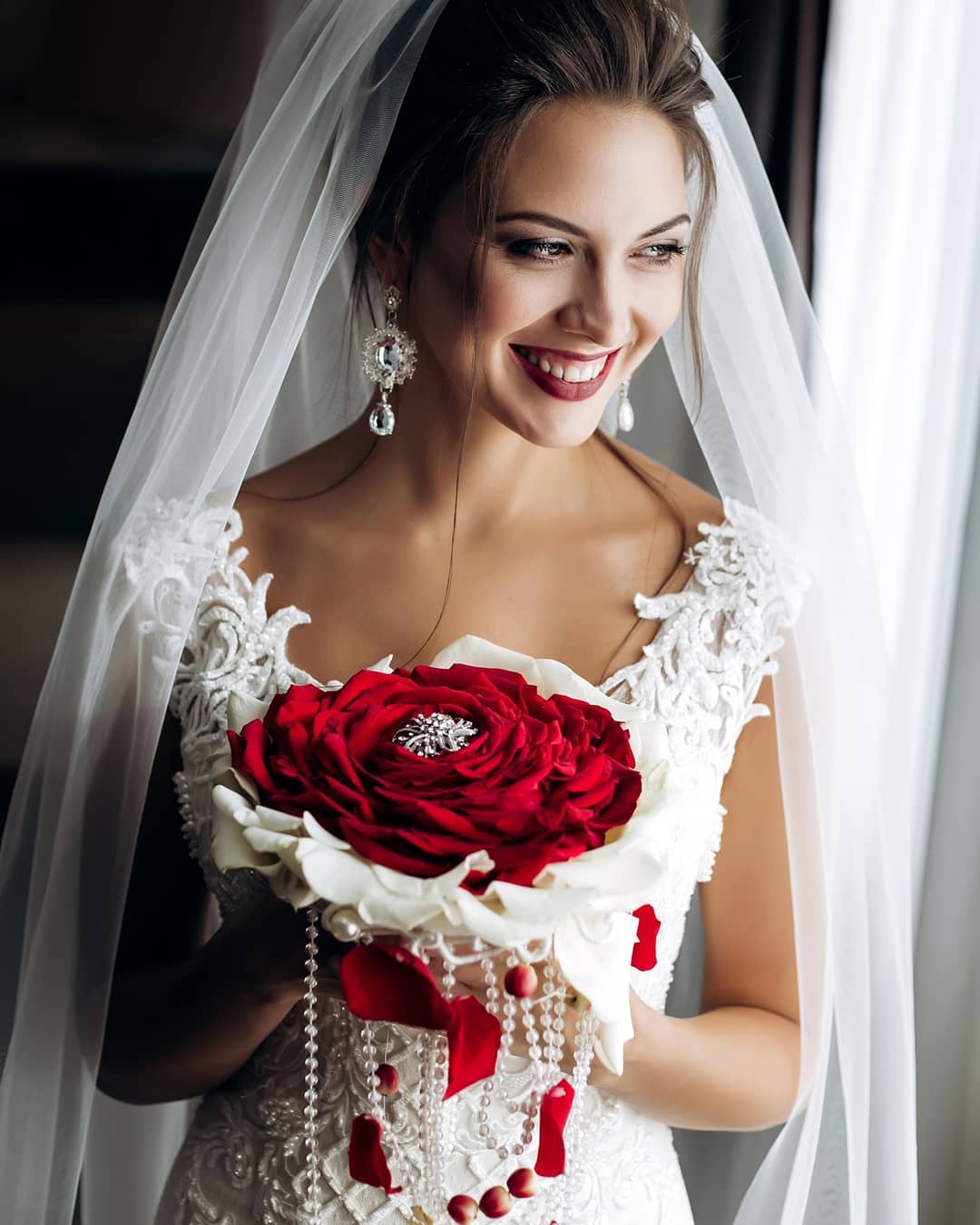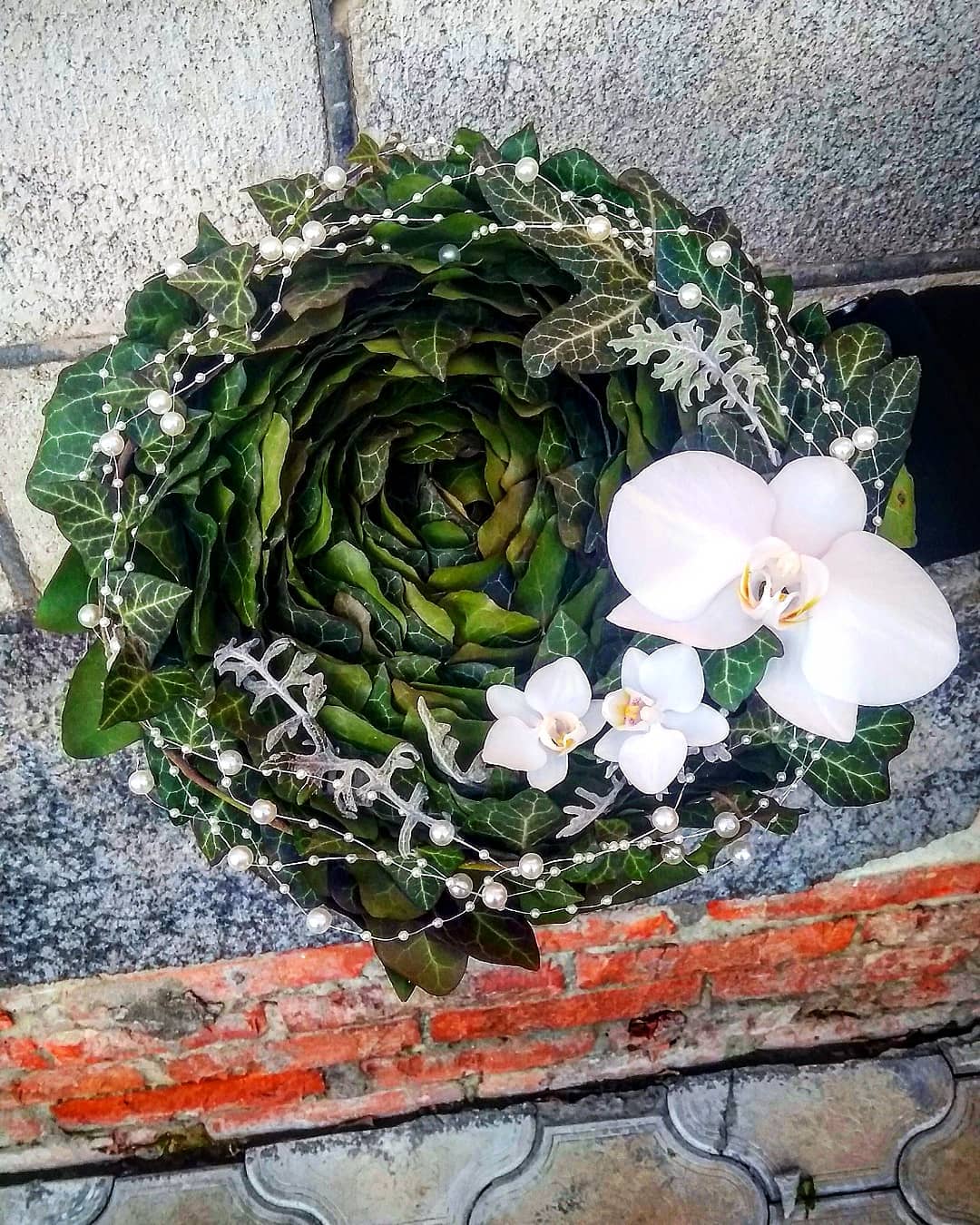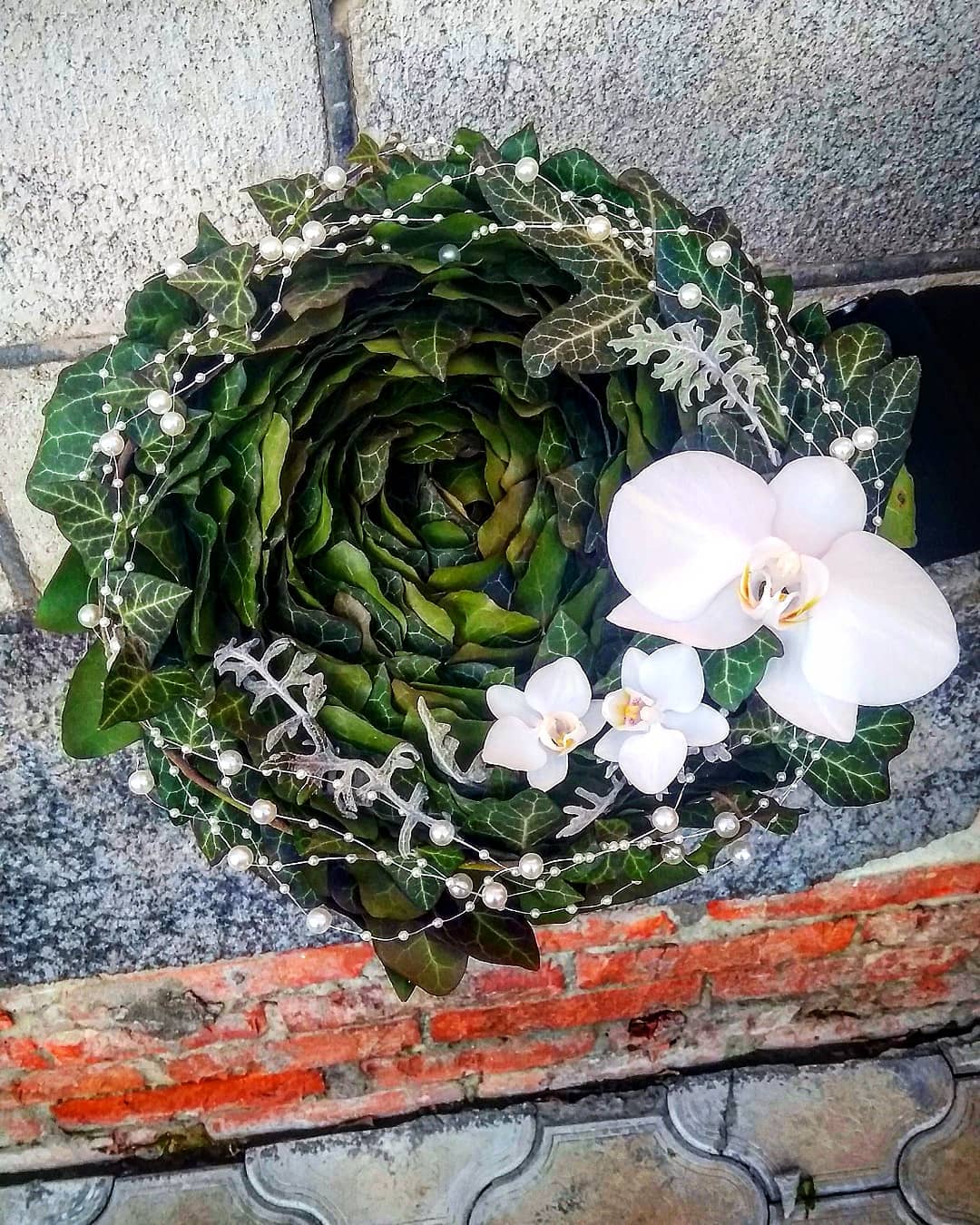 Umbrella made of fresh flowers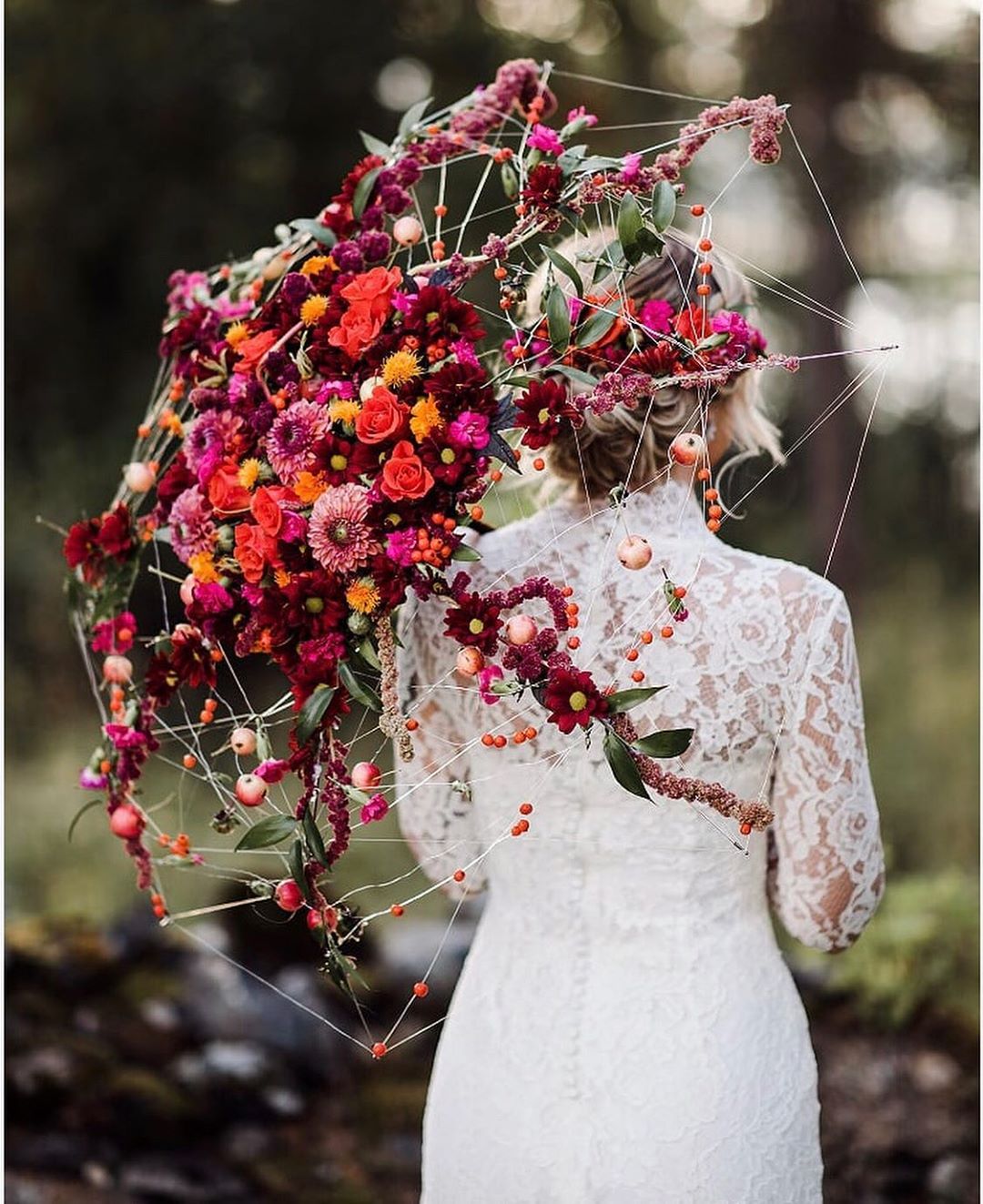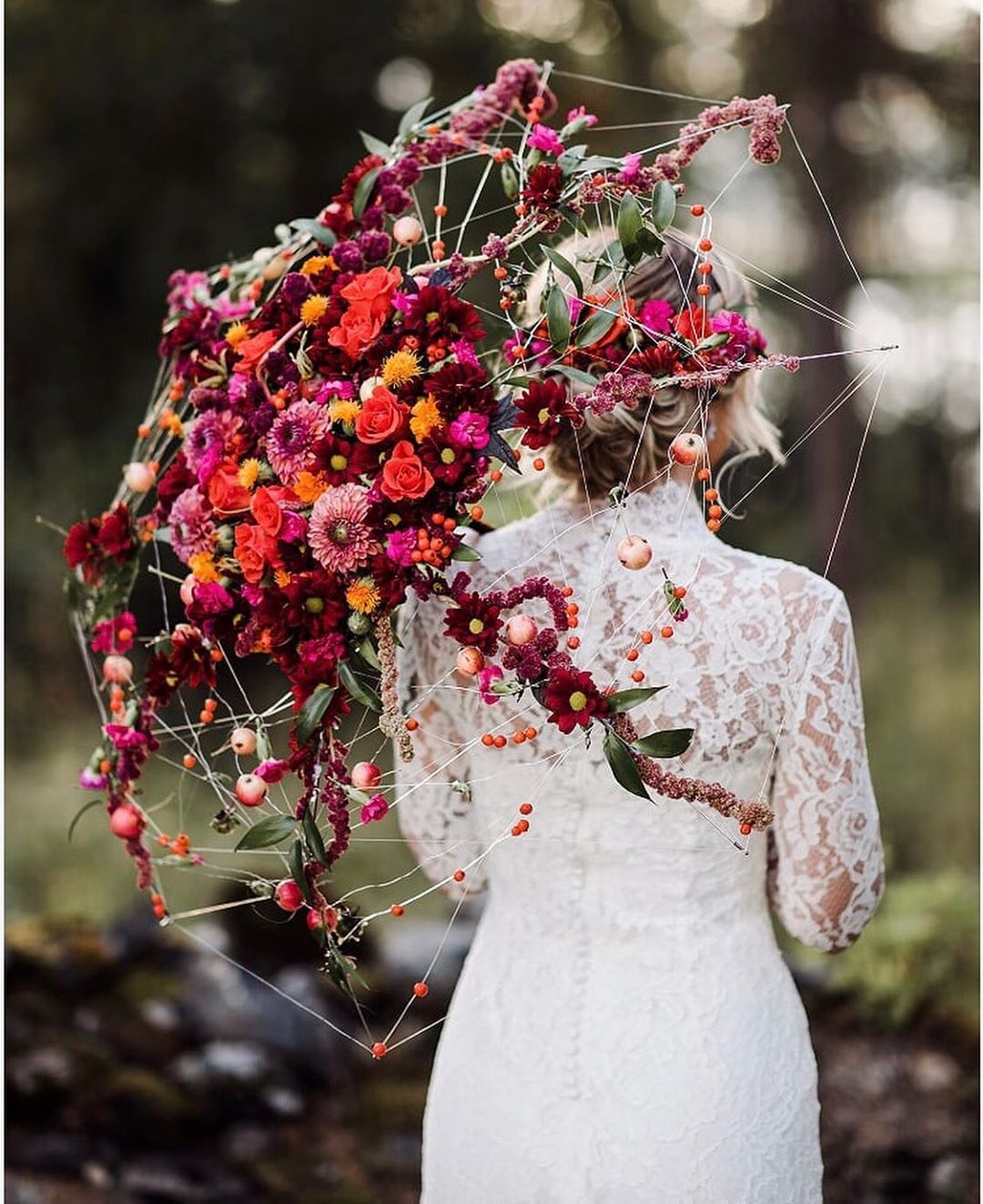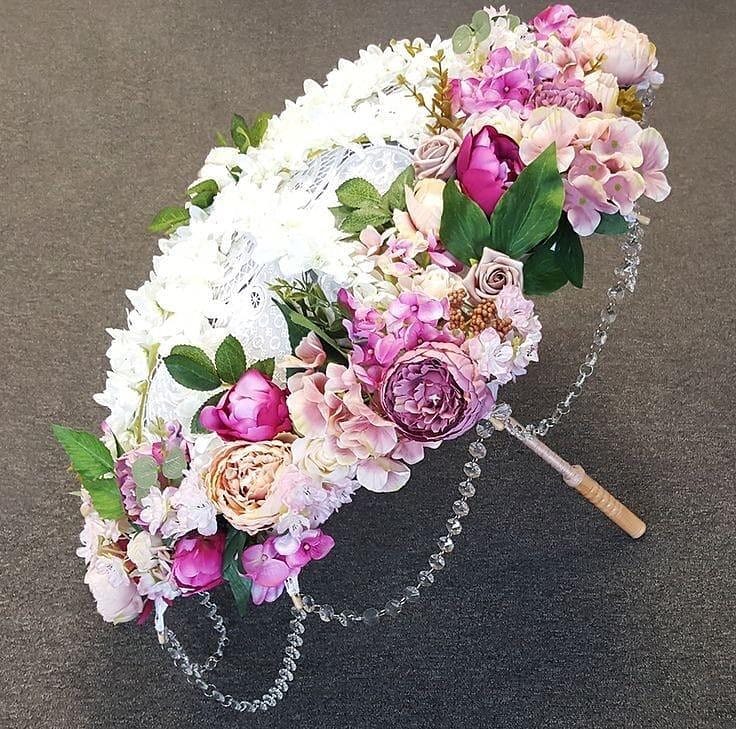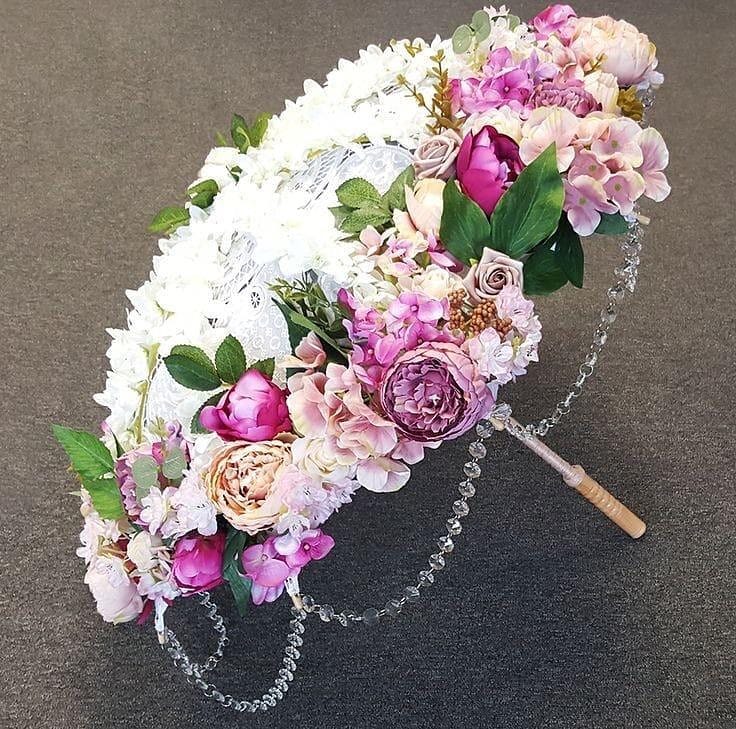 Umbrellas created using fresh flowers, as an alternative to the traditional bouquet, look very romantic and original. They give the bride charm, tenderness, and enliven the wedding photo session. Umbrellas are used not only as an accessory for the bride, but also as a decoration for tables when making a Banquet. You can cover the entire upper part of the umbrella with flowers or decorate it partially. Combine large feathers, beads and satin ribbons with live buds to create a stylish accessory that will decorate your wedding.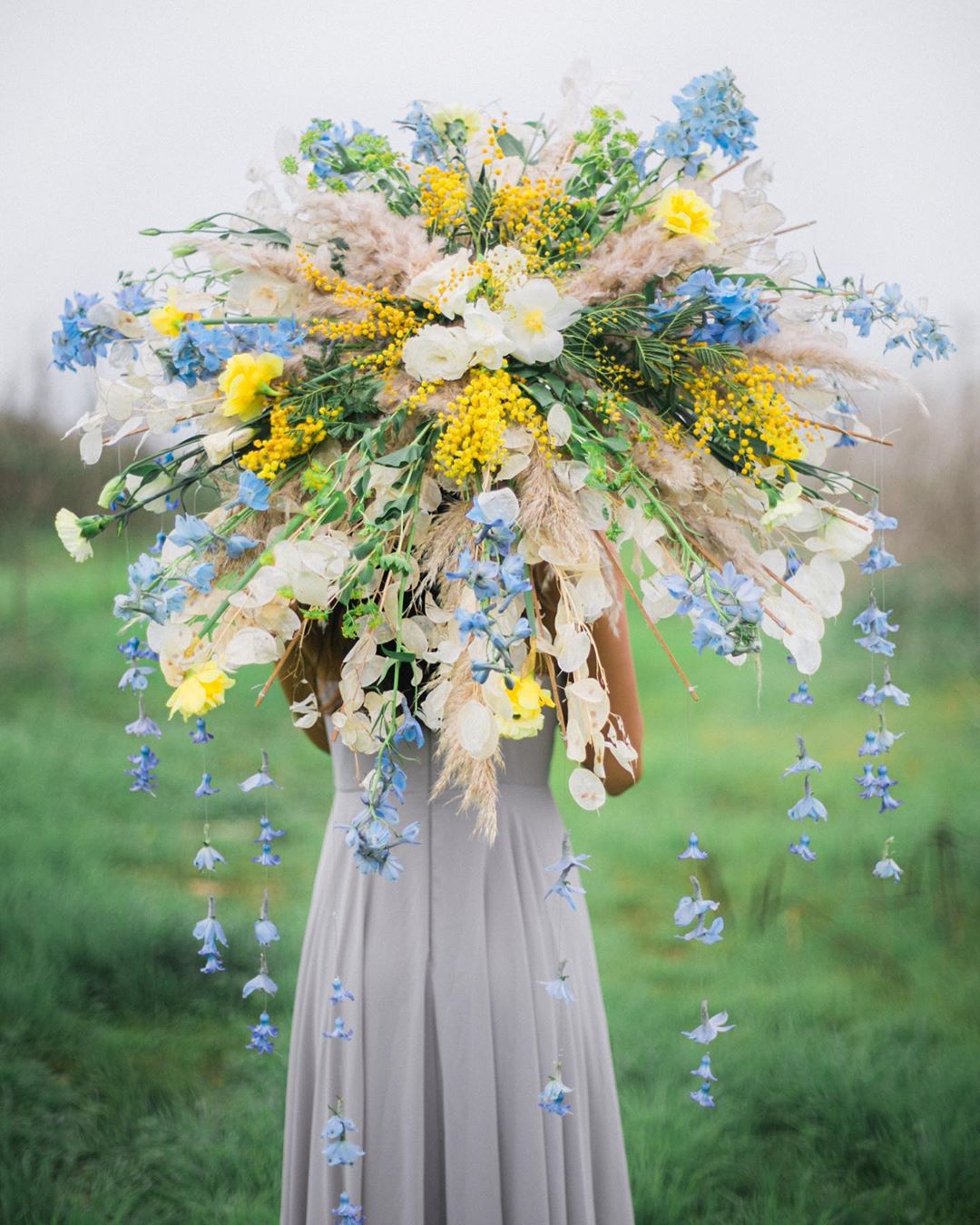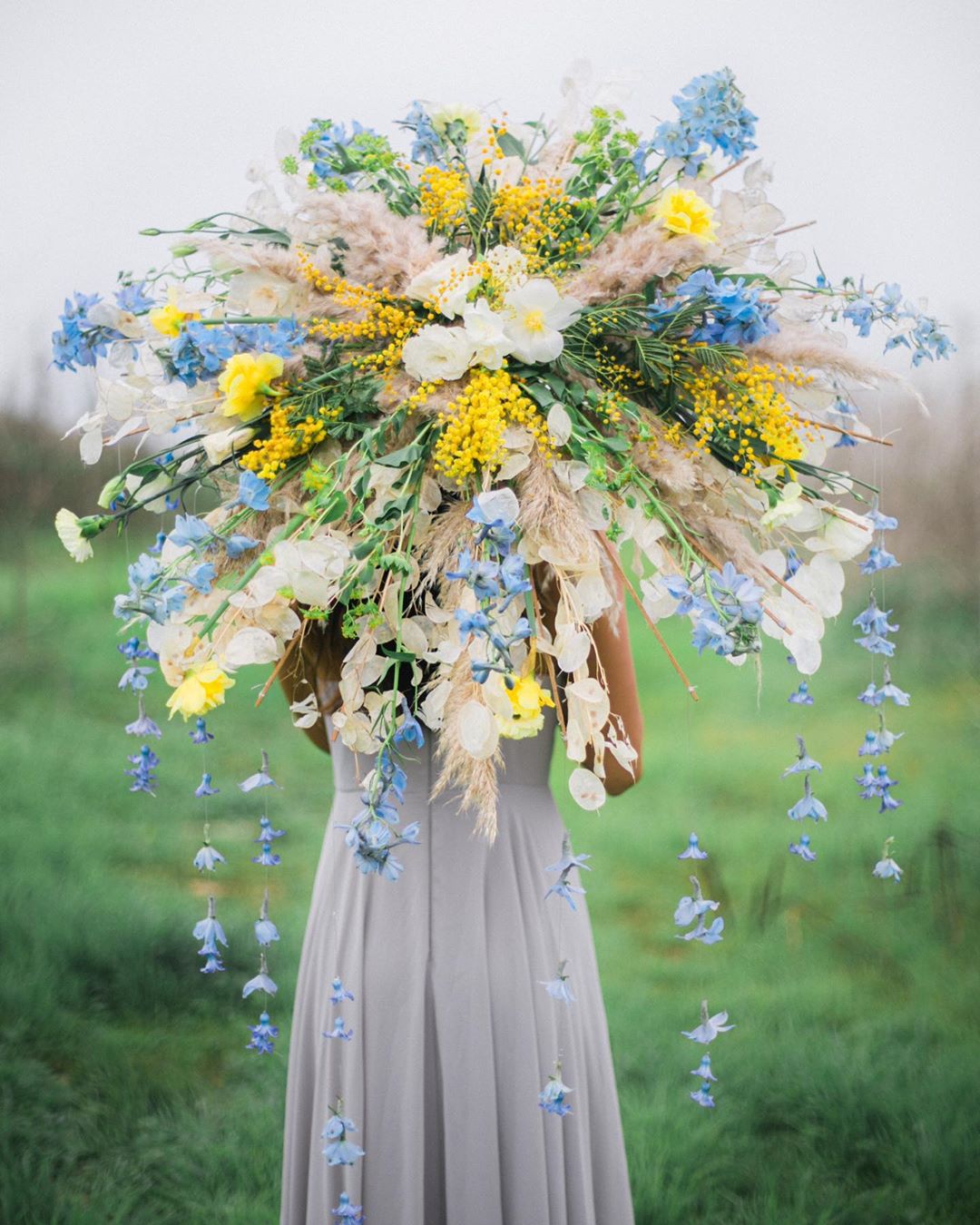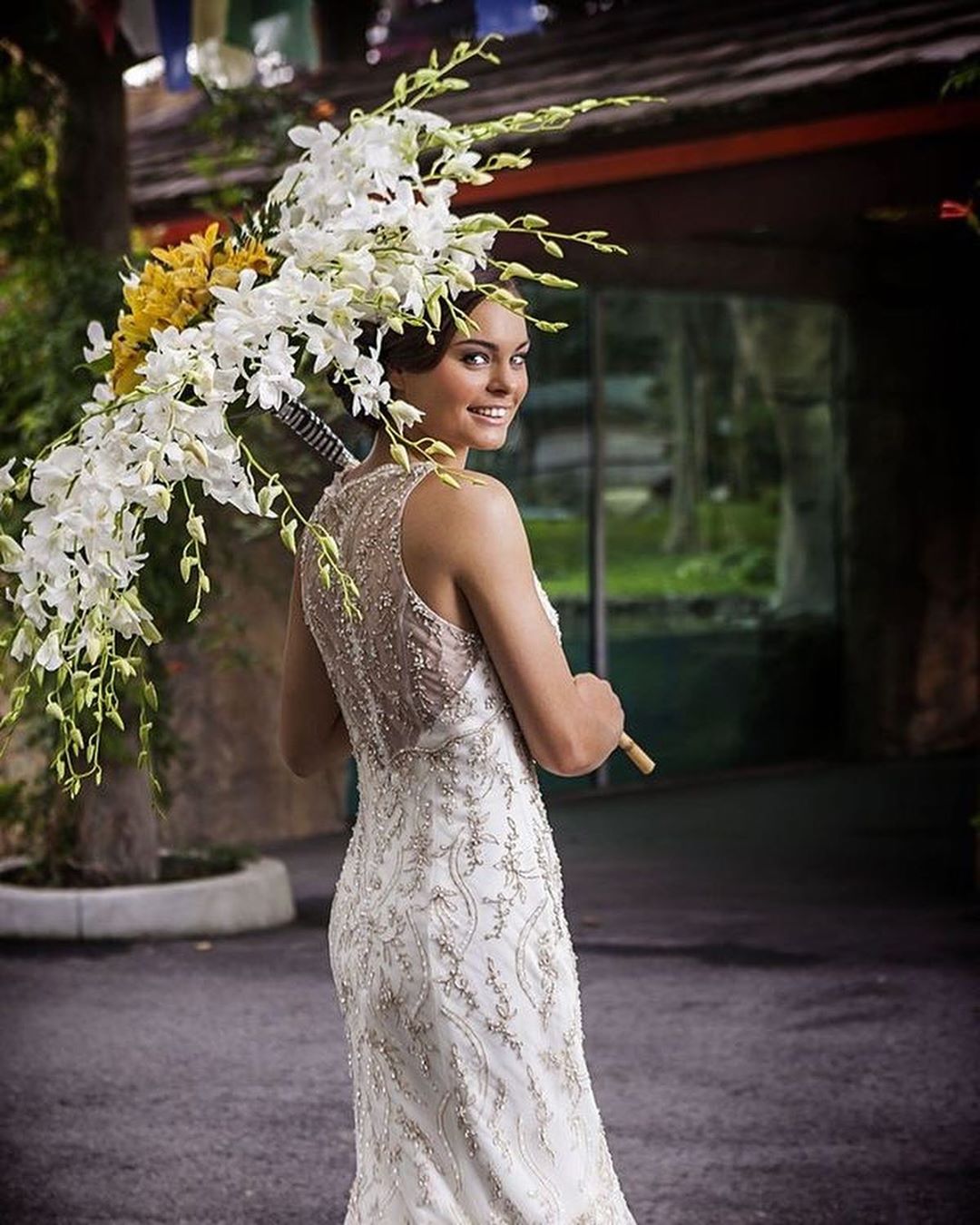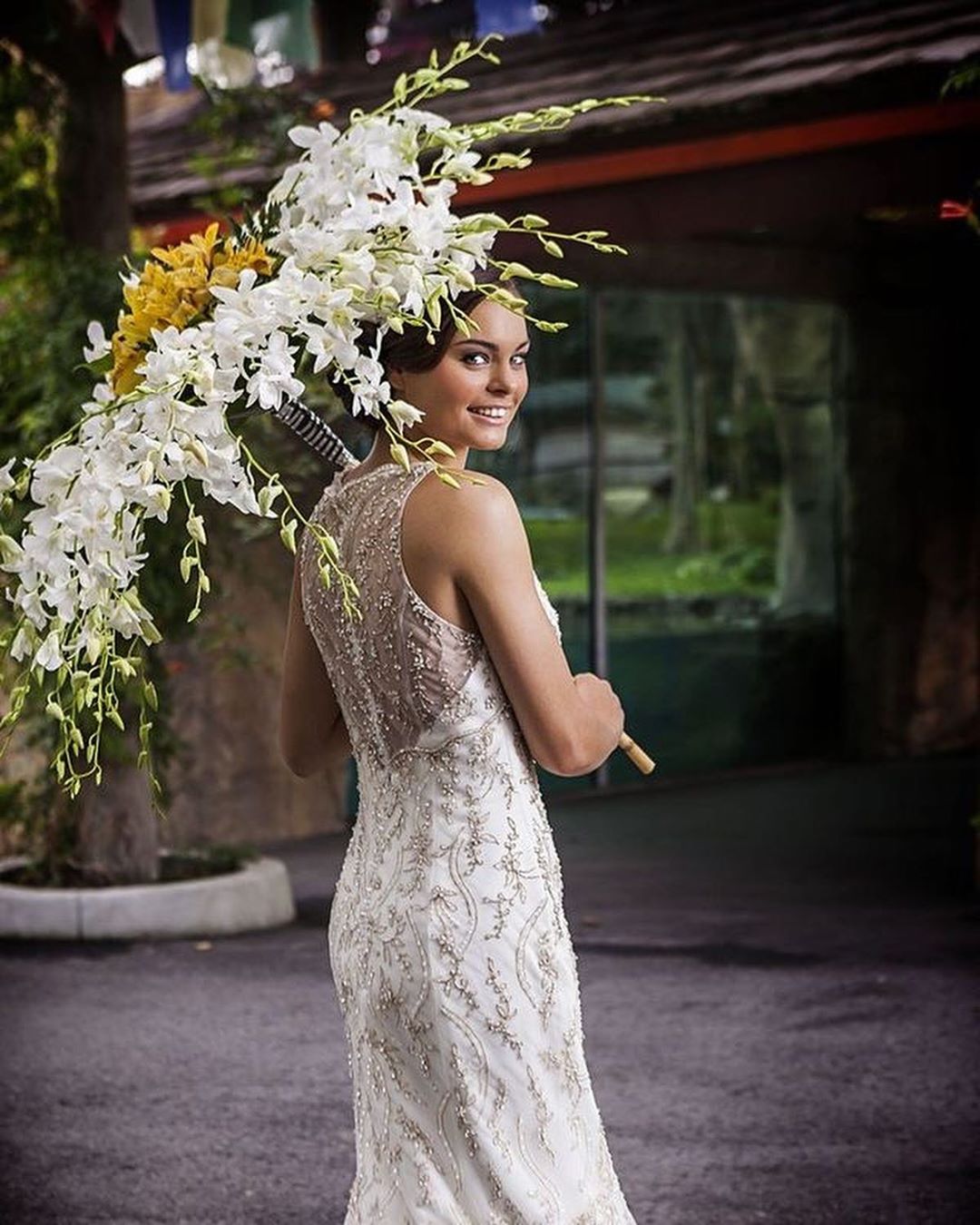 Bouquet in the form of a handbag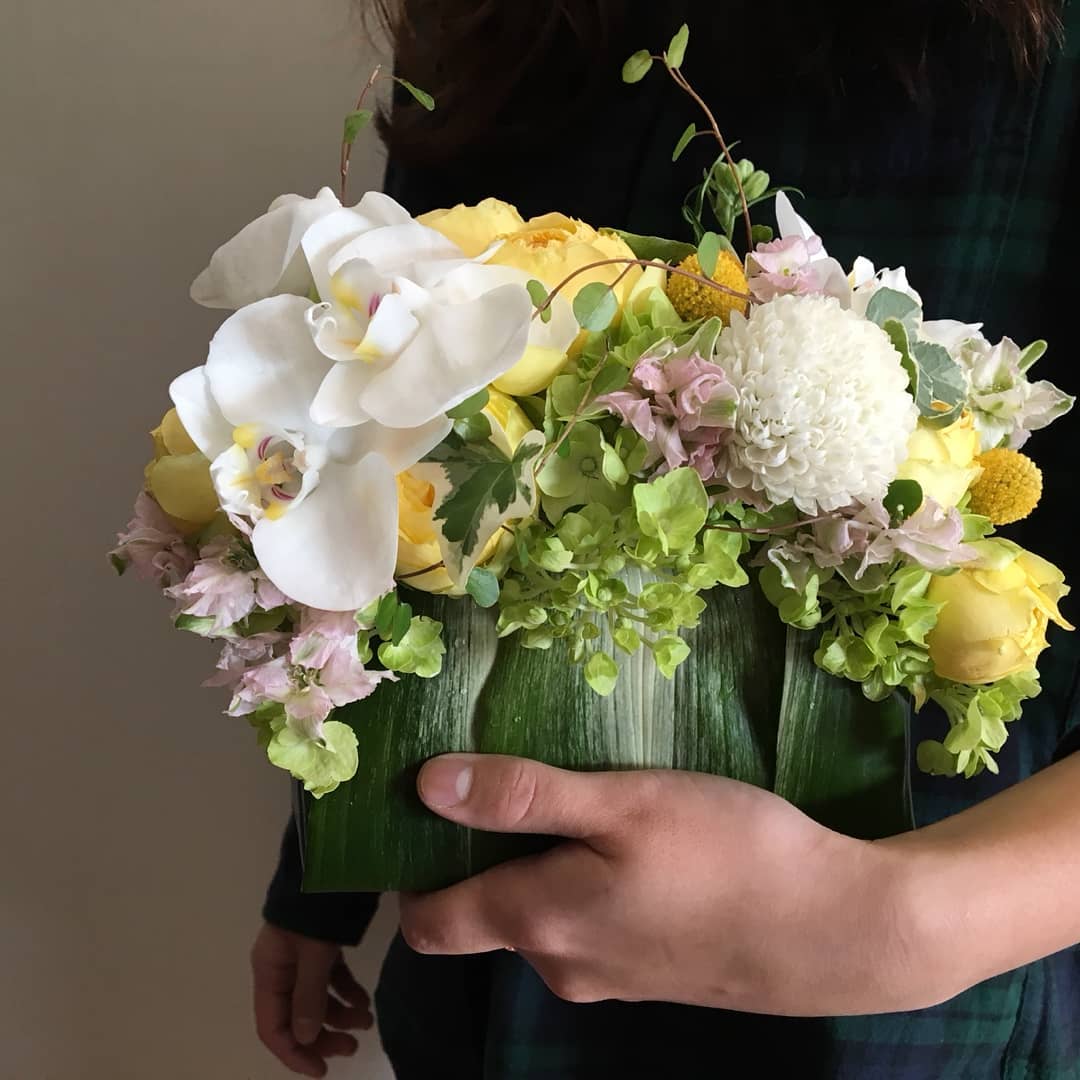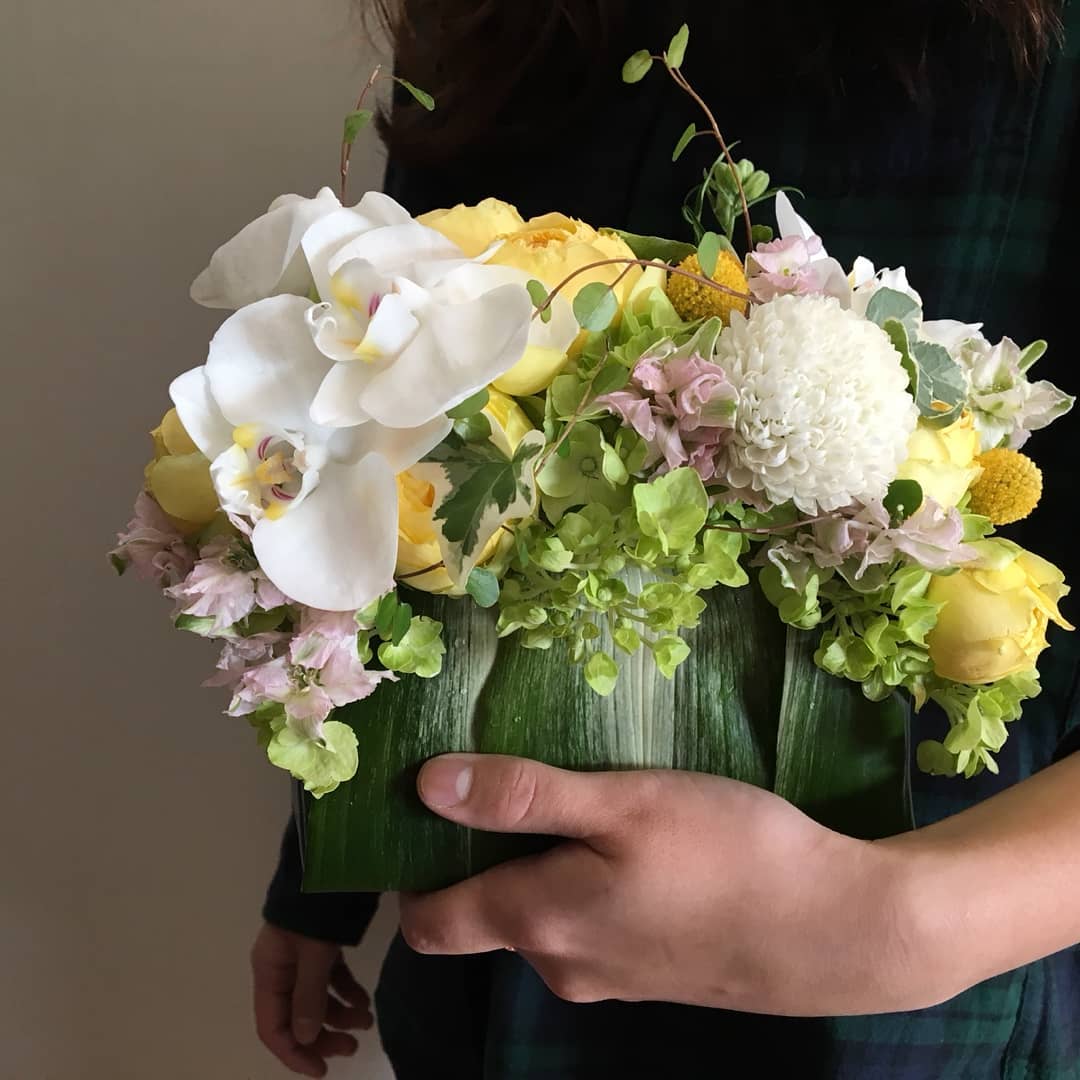 Extravagant wedding bags-bouquets have become popular recently. So the florists took care not only of the attractiveness of the bride's image, but also of giving the standard accessory an original look. They decorated the bag with fresh flowers, which looks very elegant. This alternative version of the wedding bouquet will definitely not remain without attention of the audience. Despite the fact that such handbags can not be called practical, as a decorative element, they have no competitors.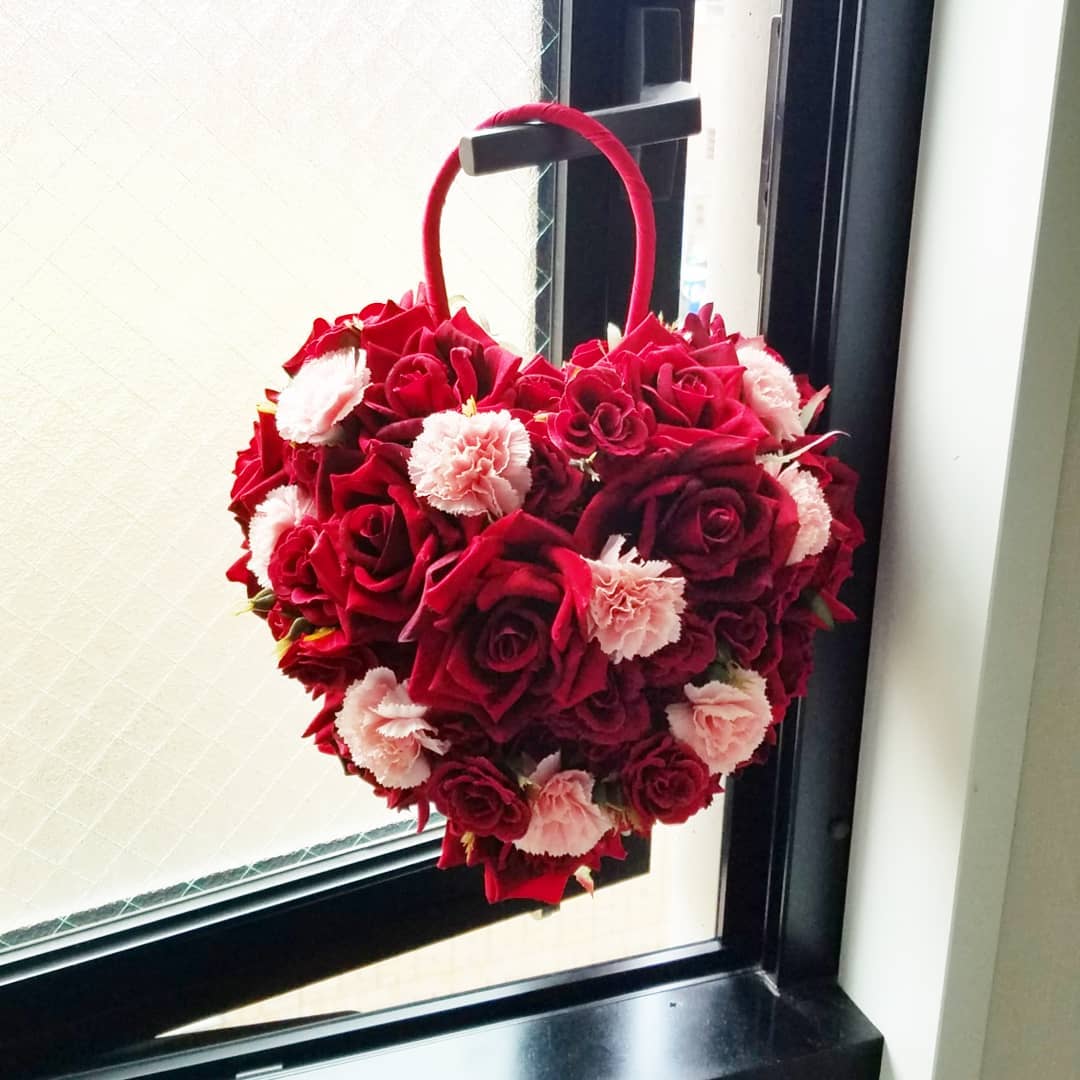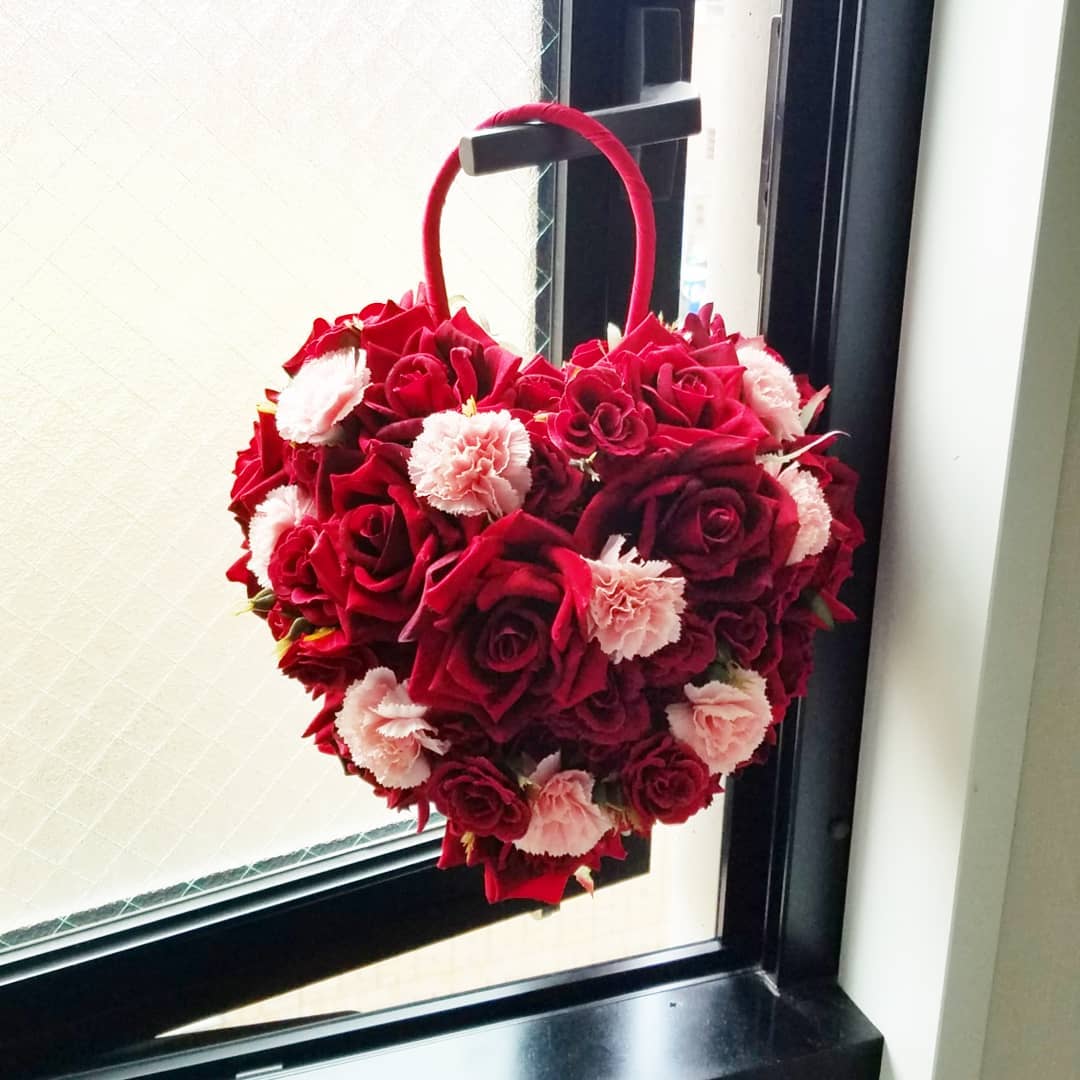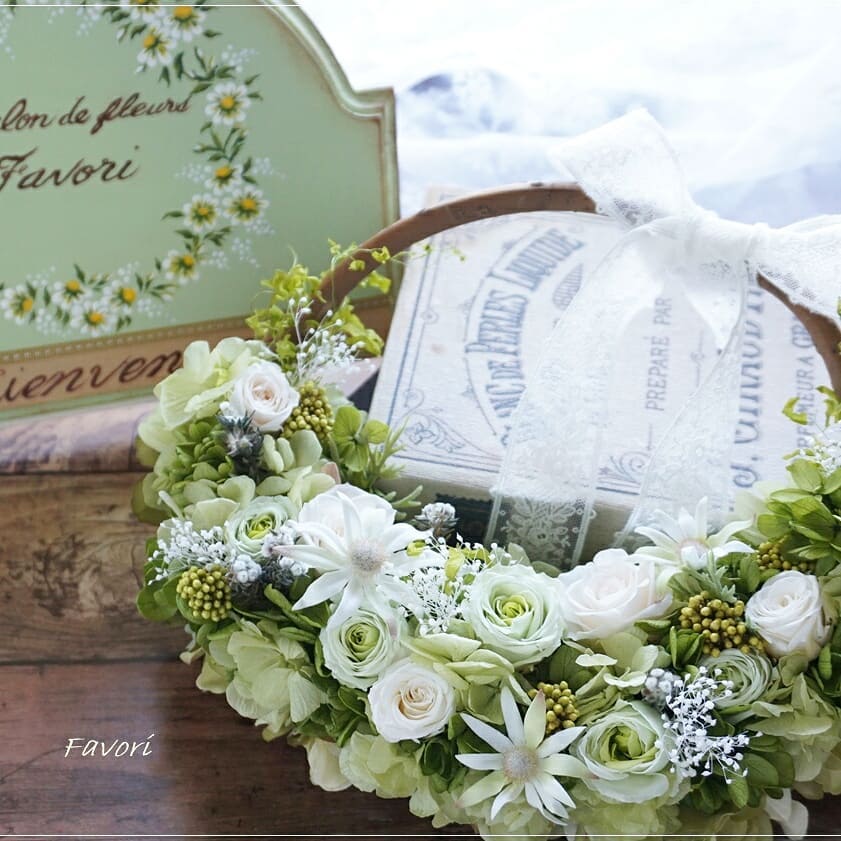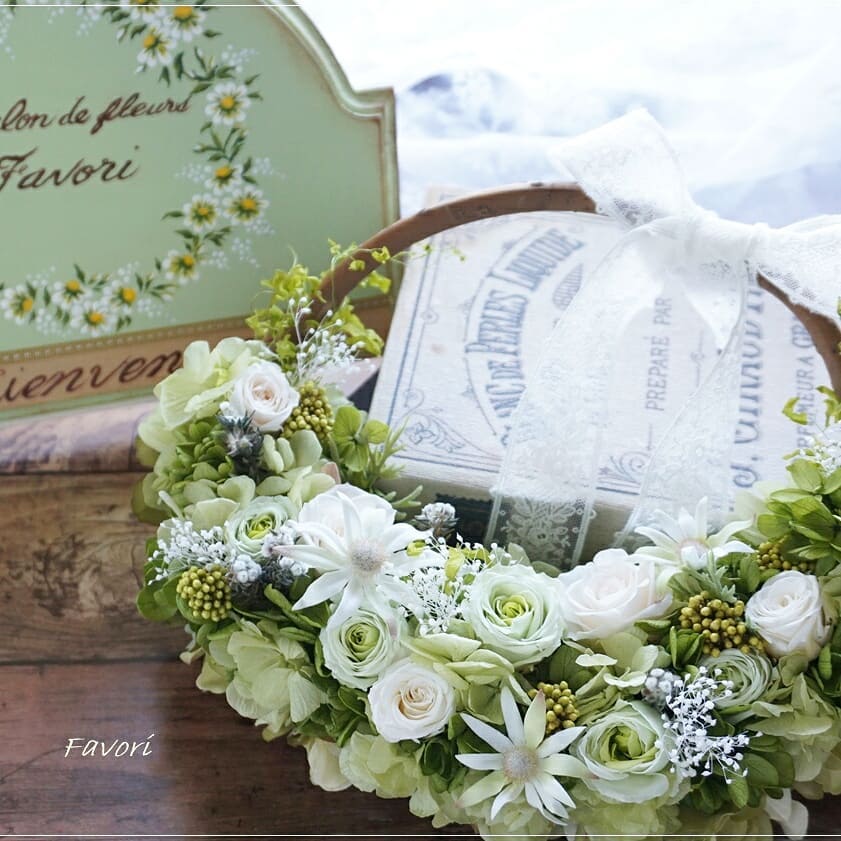 In exceptional cases, you can use the bouquet-handbag for its intended purpose, performing its usual role. However, the main decoration of this alternative bouquet is still flowers. A girl should choose them in accordance with her image, then they will look harmoniously not only with a dress, shoes and jewelry, but also in the General concept of a wedding celebration.
Fan is Unusual wedding bouquet
A wedding bouquet in the form of a fan would have seemed a very strange attribute of the bride before, but not now. This alternative to the traditional accessory gives the girl the opportunity to be original. Therefore, many newlyweds prefer to have a fan of fresh flowers in their hands at the wedding. This decoration can be ordered from a florist or created yourself-decide for yourself. No matter which option you choose, the item will look impressive and will surely be remembered by guests.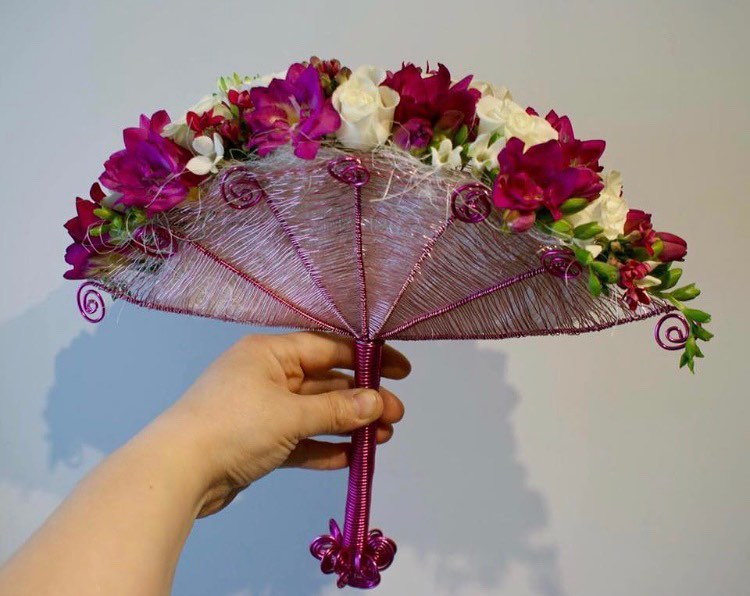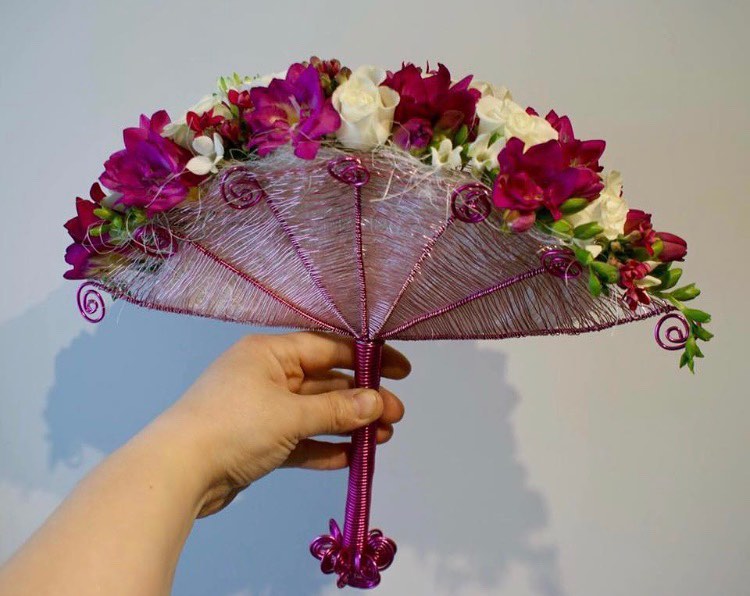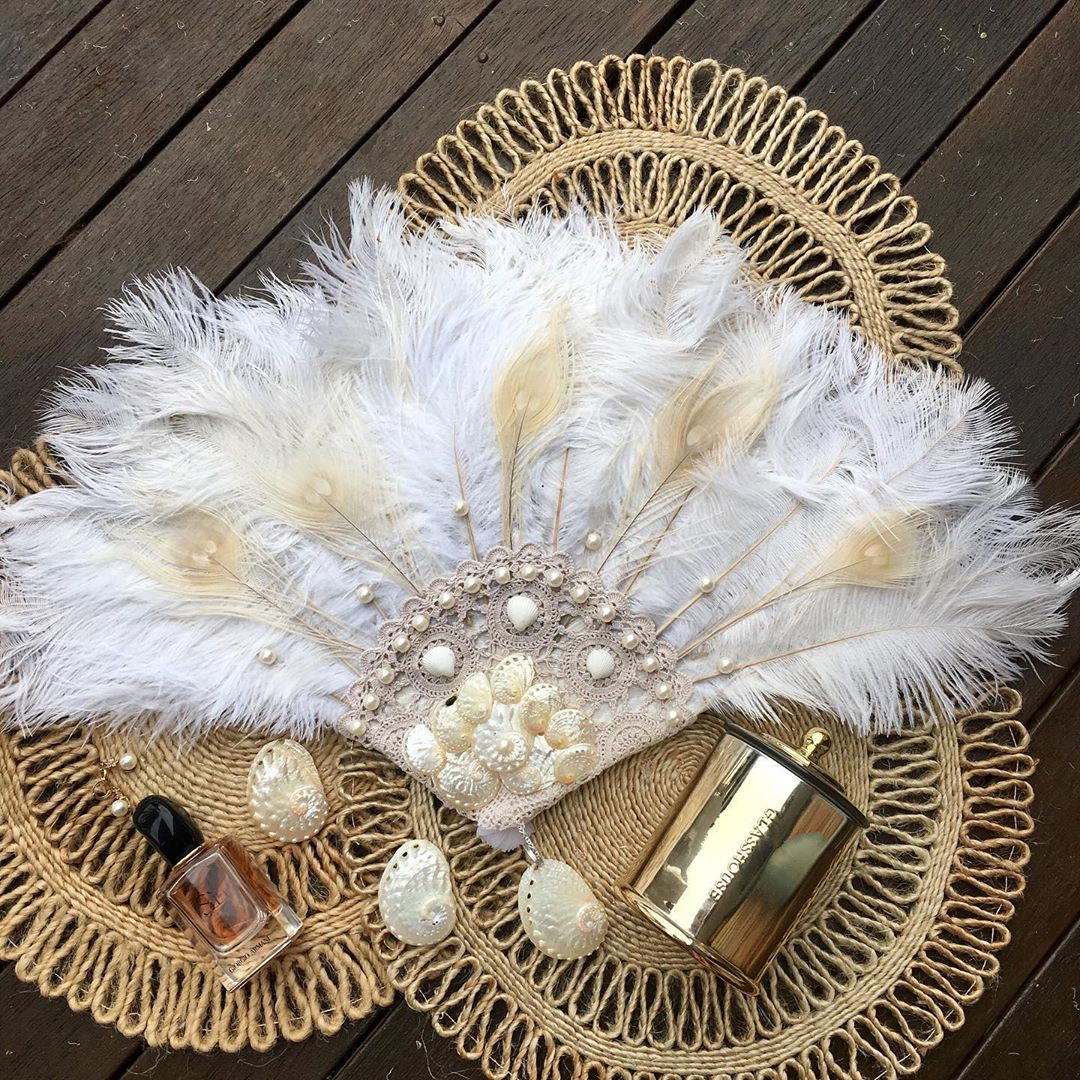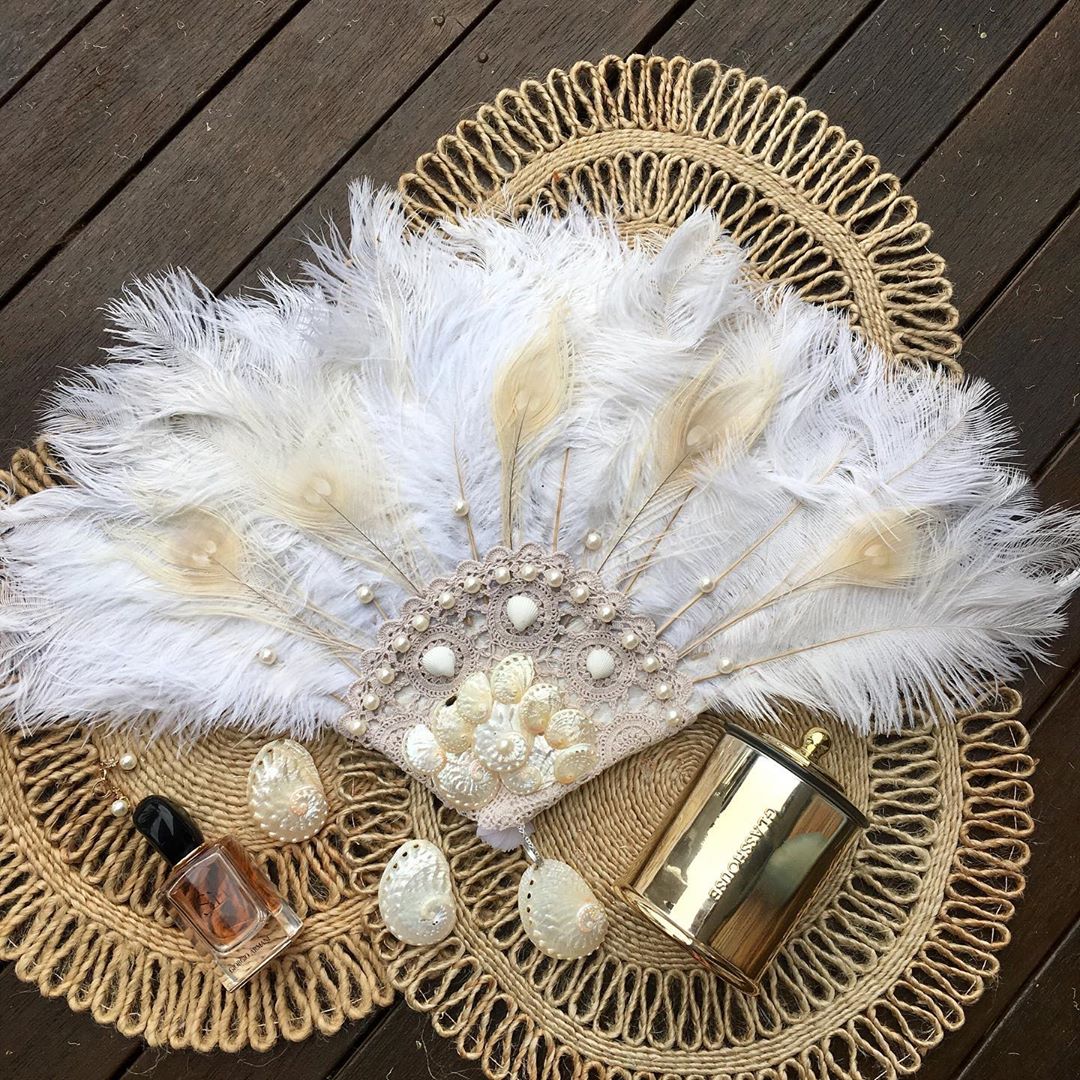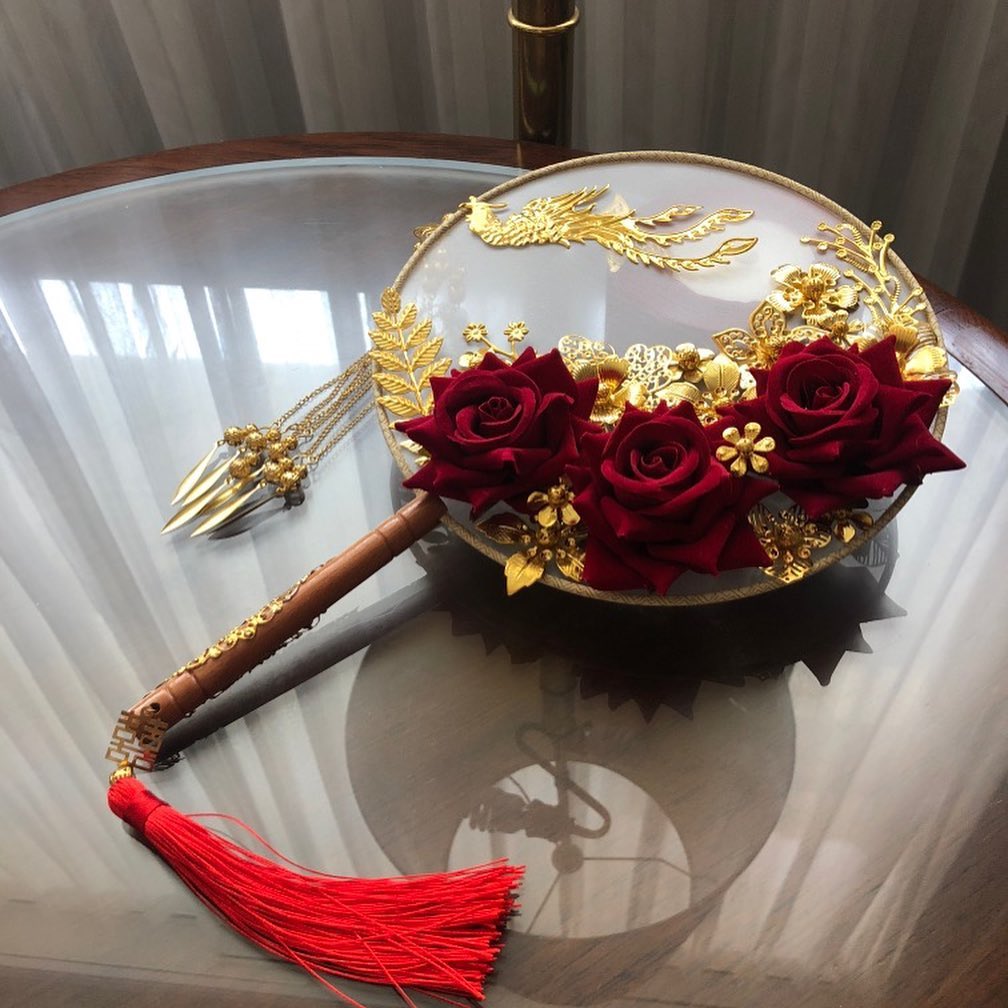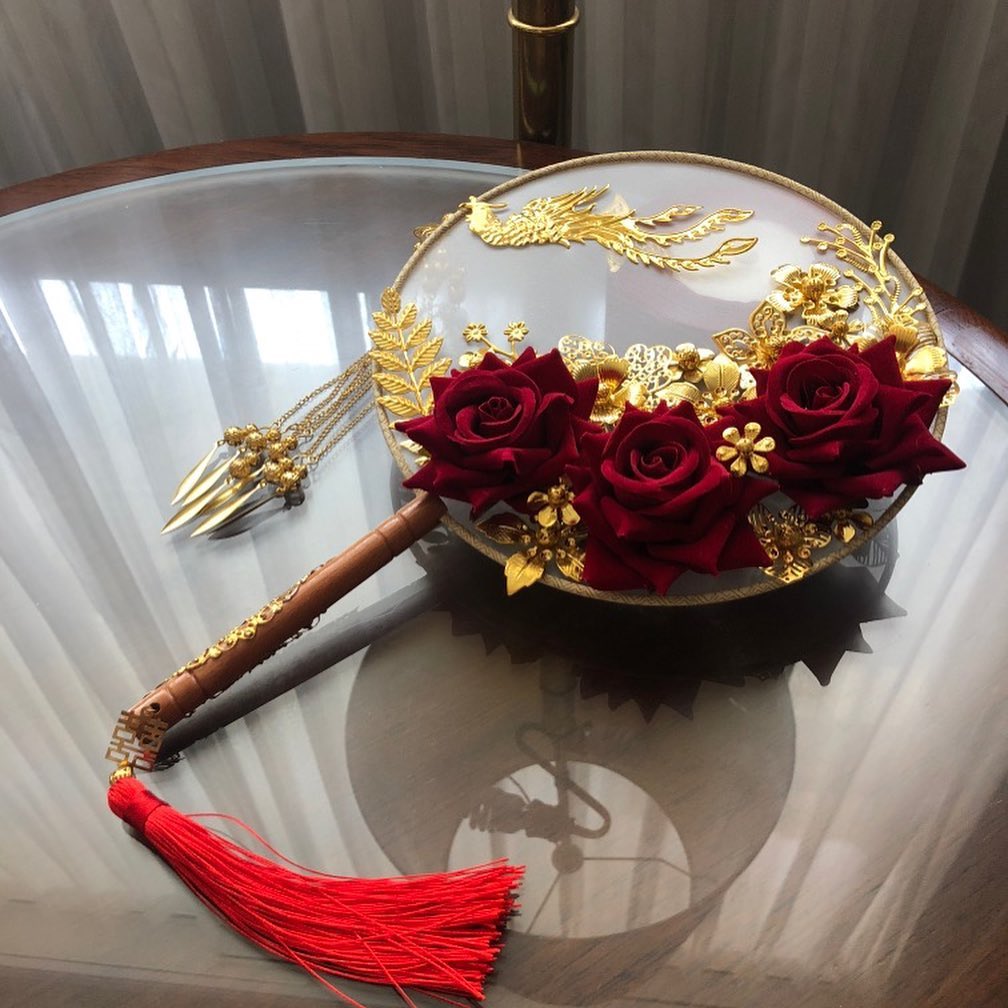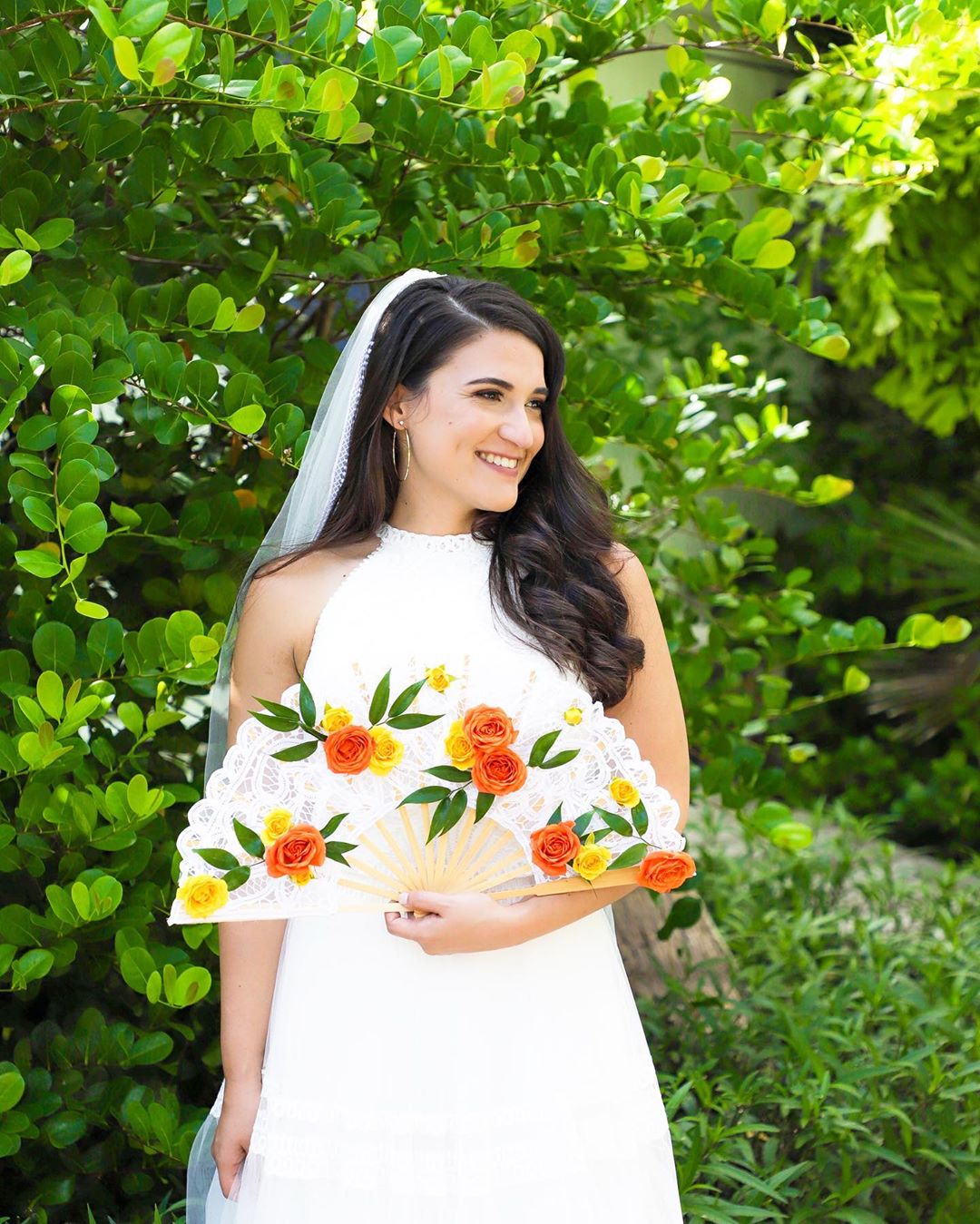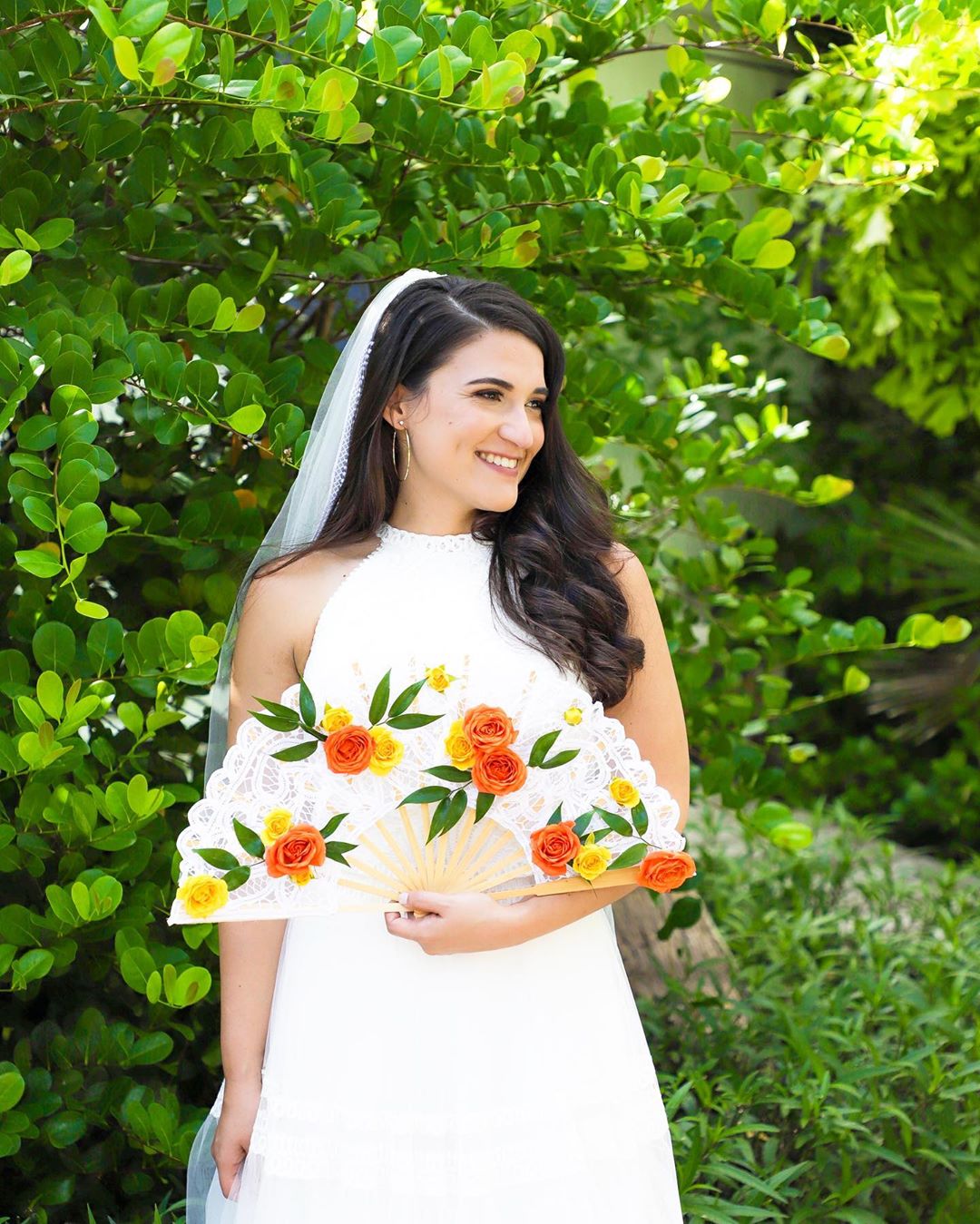 Bouquet of feathers and ribbons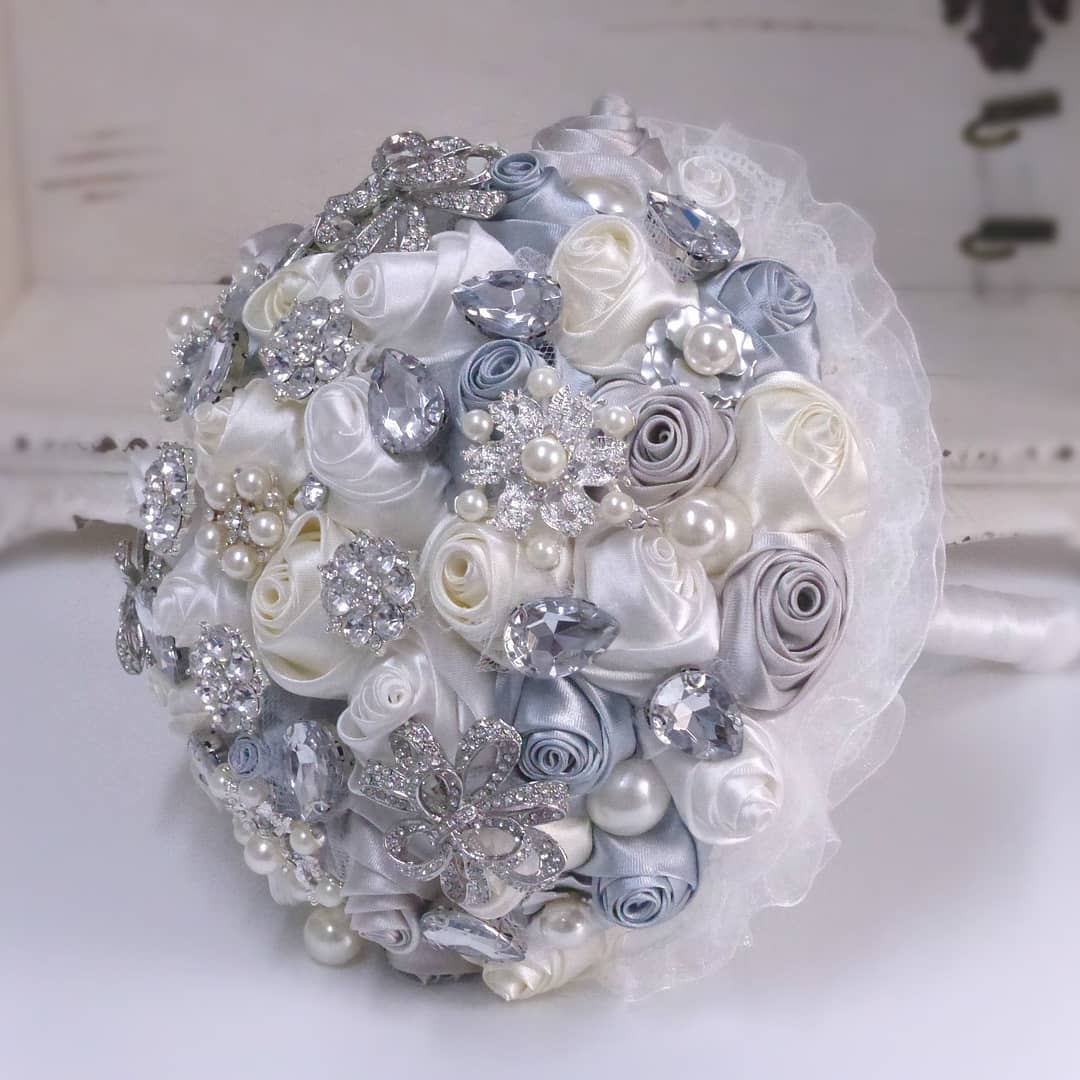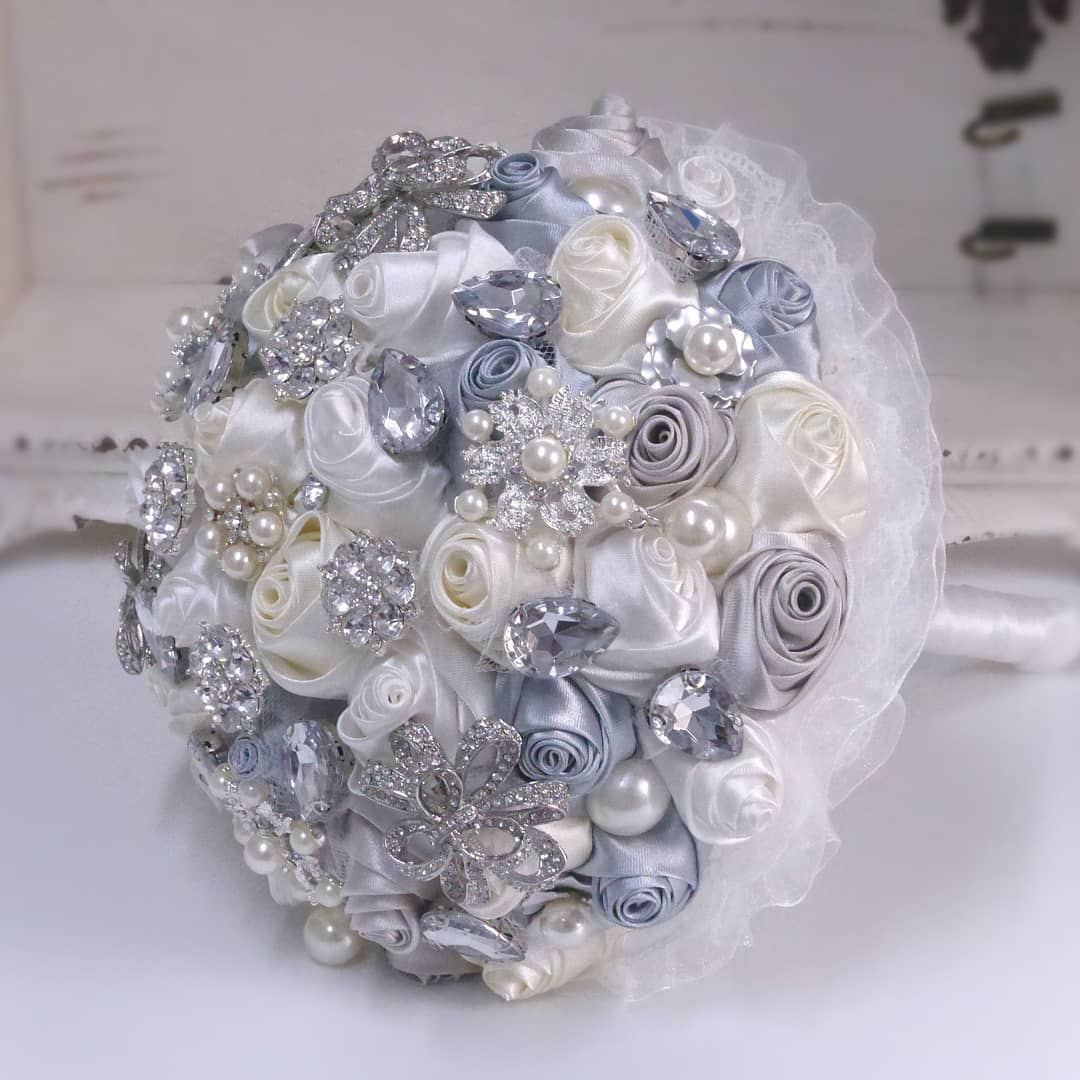 A wedding bouquet of ribbons and feathers looks gentle, romantic and original. It will perfectly complement the image of the bride and attract the enthusiastic looks of the invited guests. If you decide to create such an alternative to the usual flower arrangement, feel free to decorate it with a beautiful brooch, beads or beads. This creation, be sure, guests are unlikely to have seen at another wedding. A big plus of the bouquet is that it will not wither the next day or even in a few years.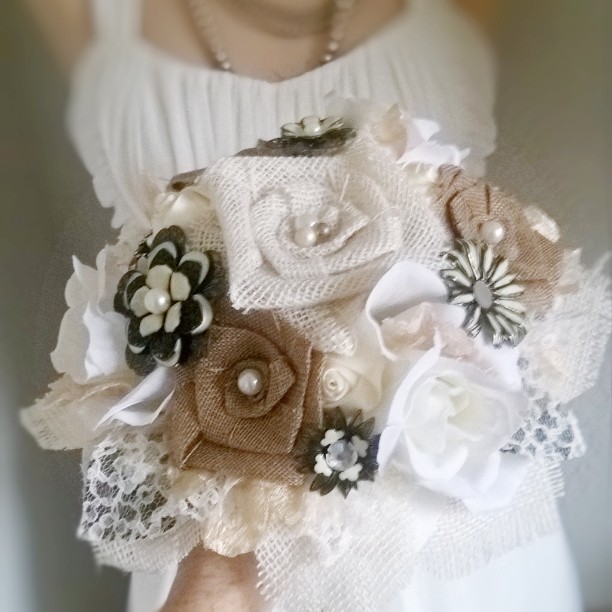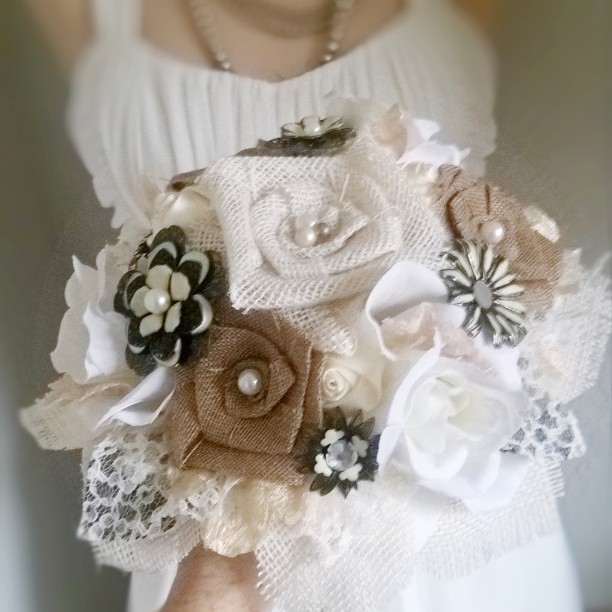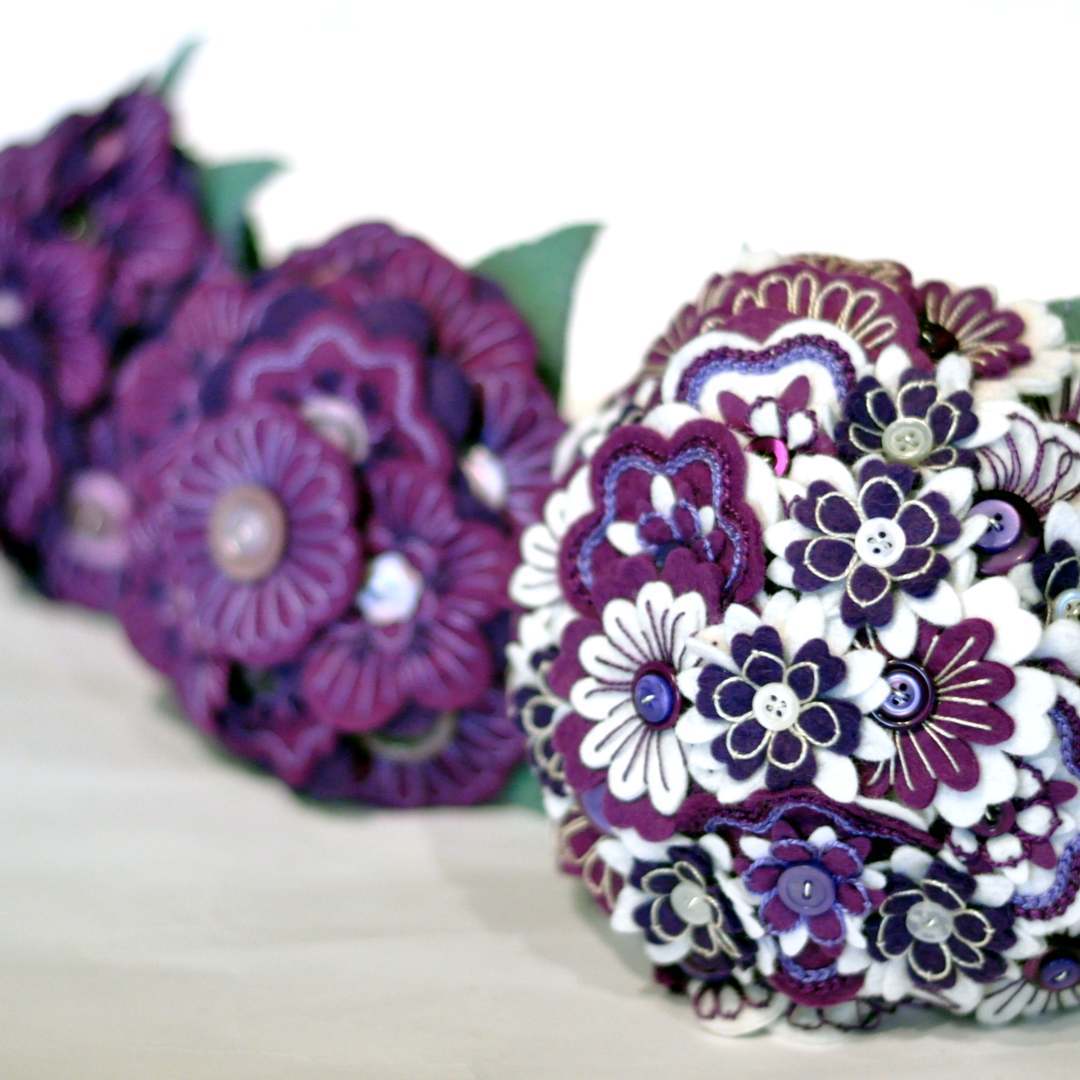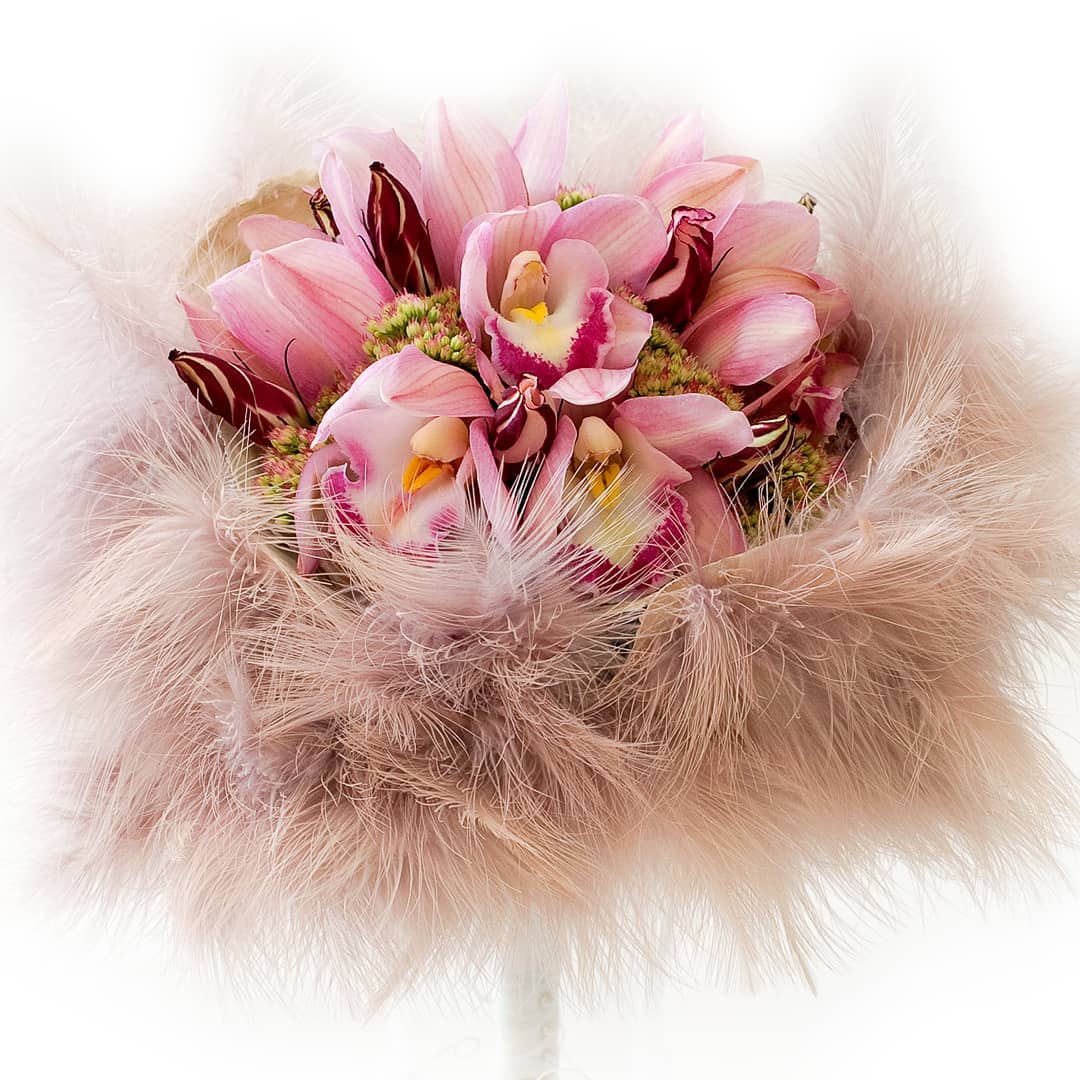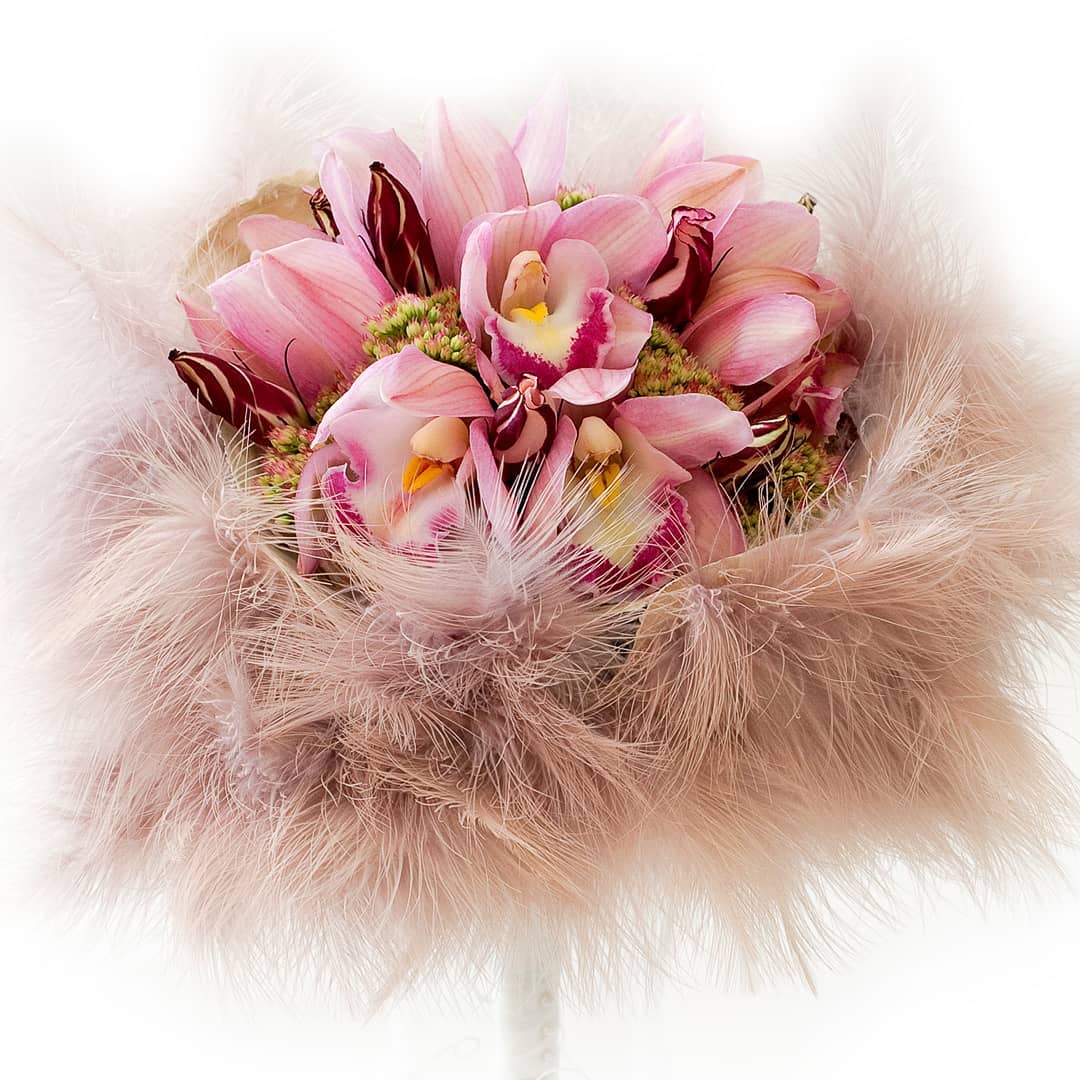 Jewelry wedding bouquet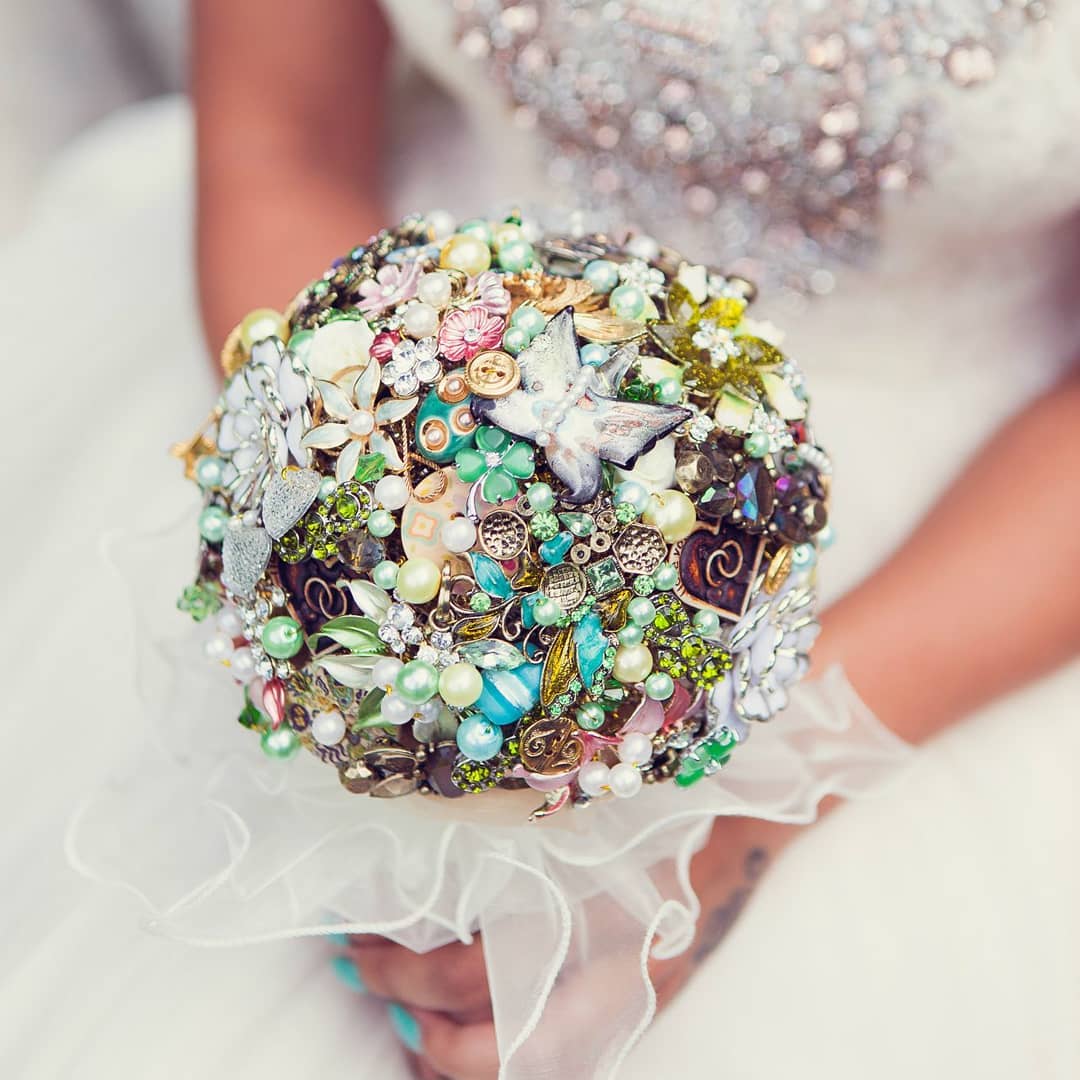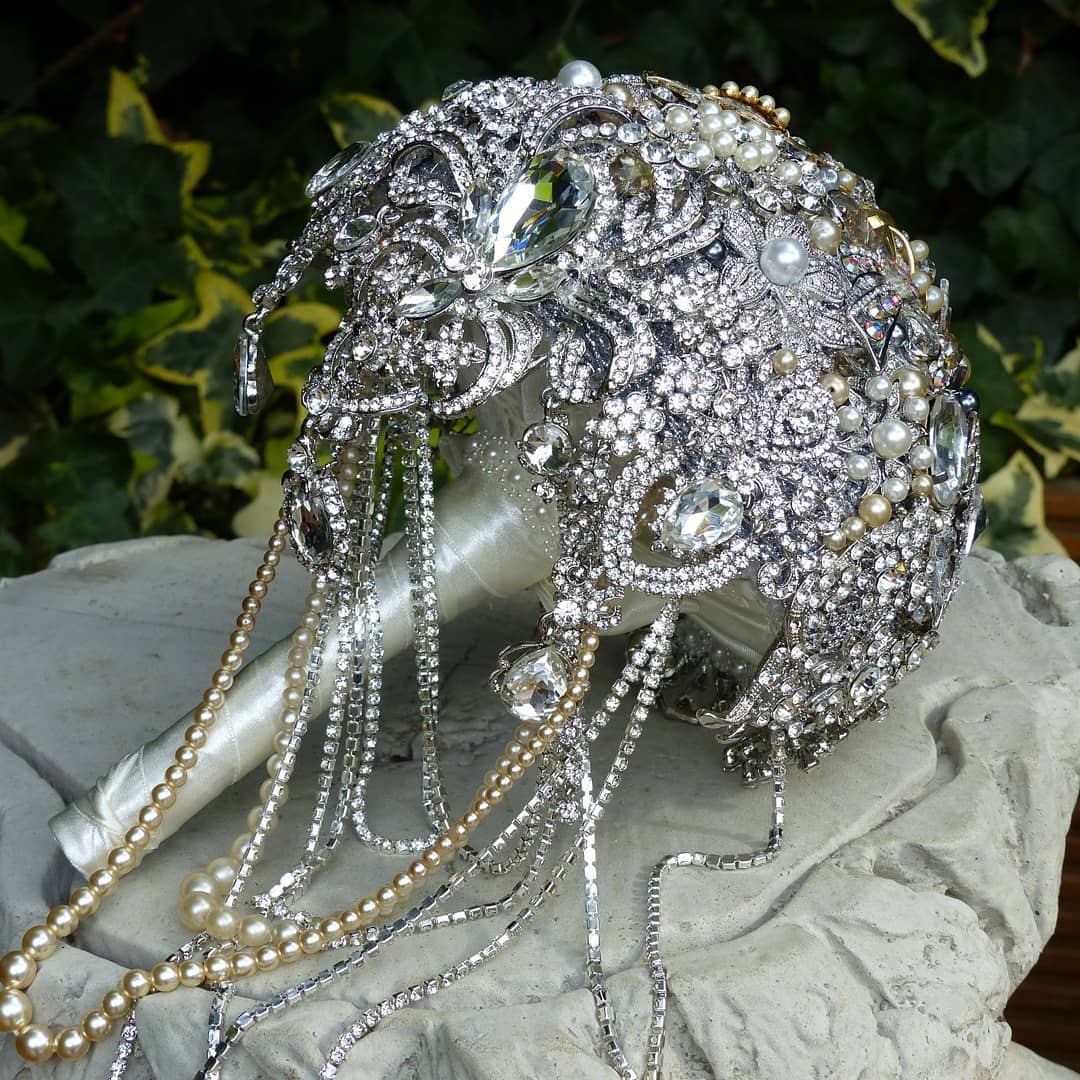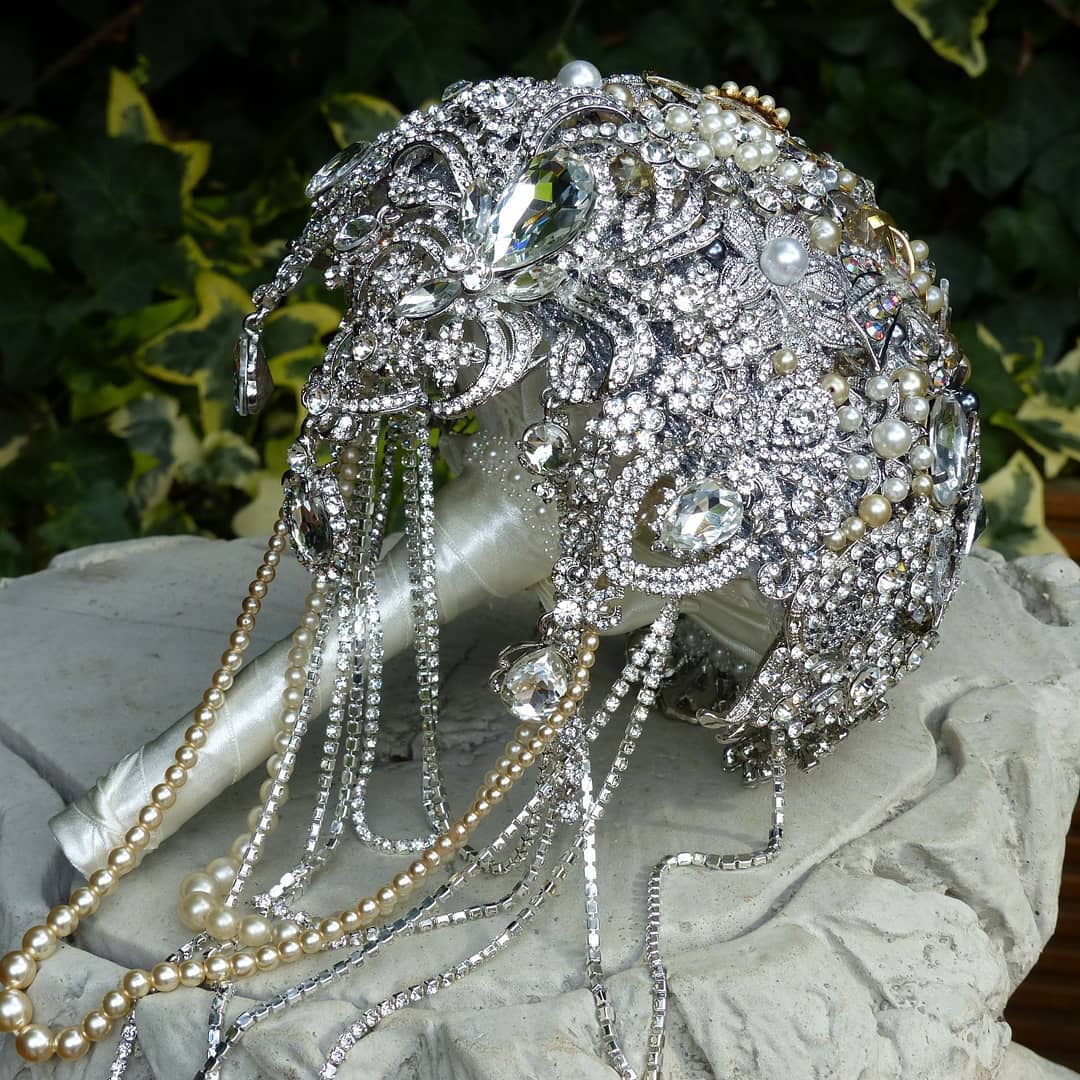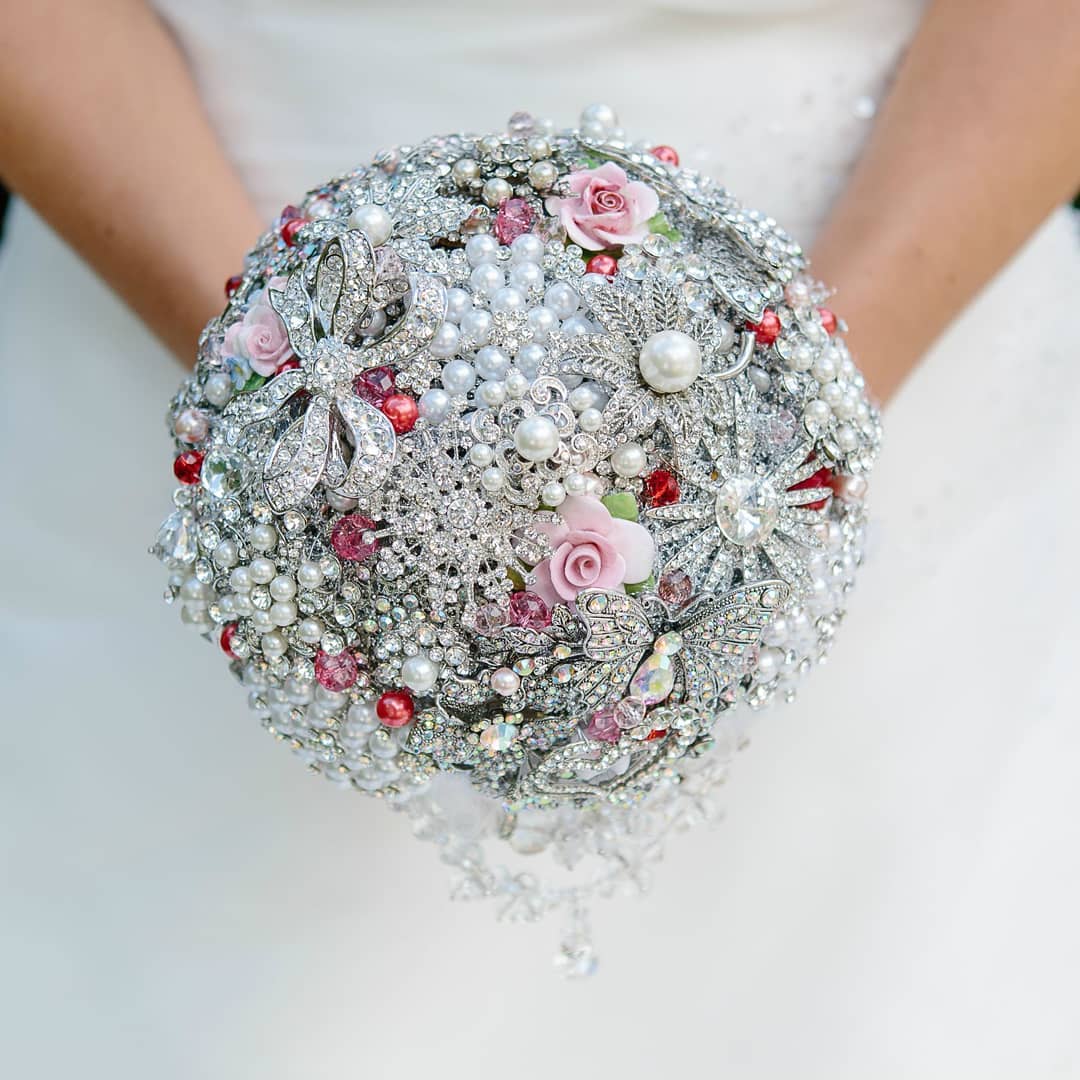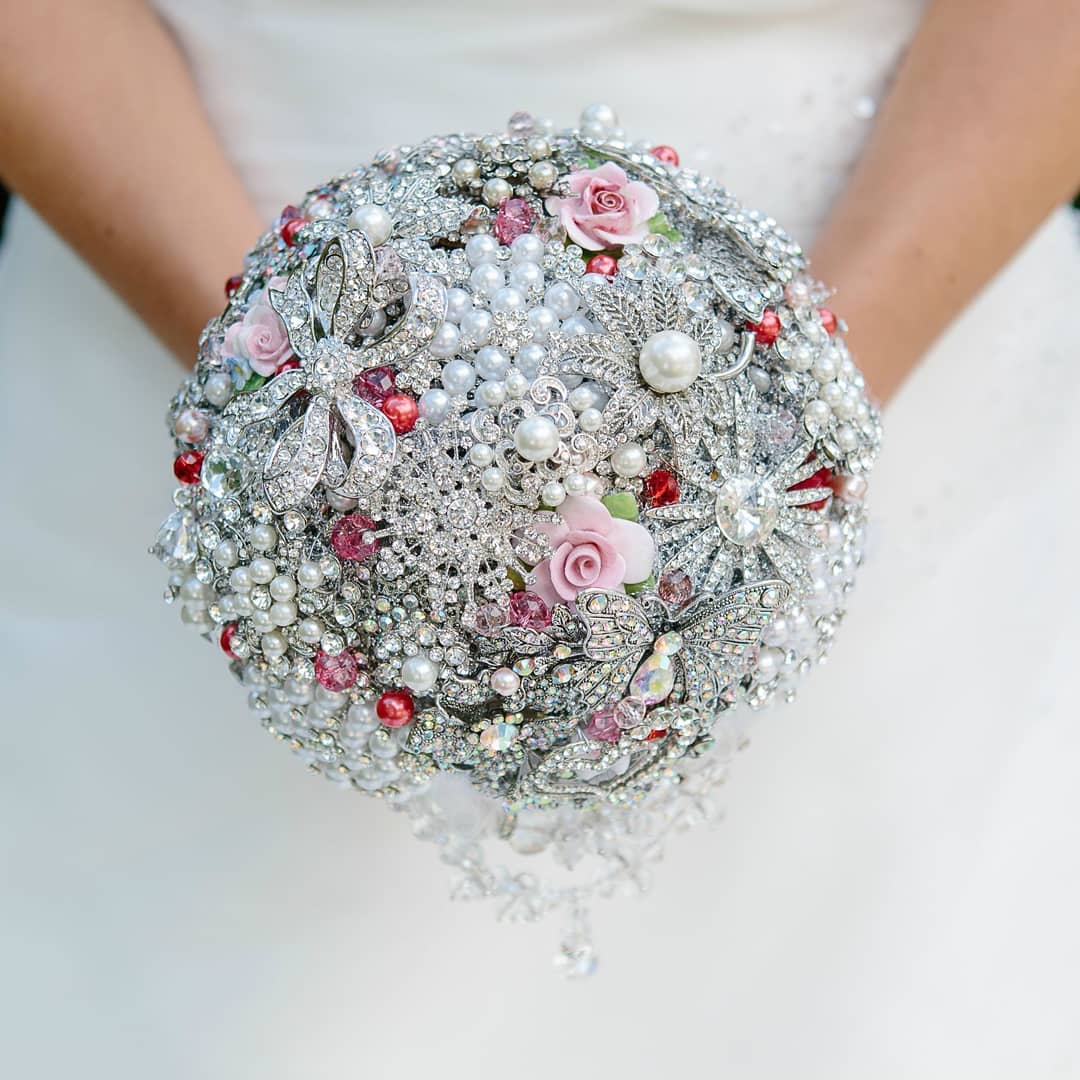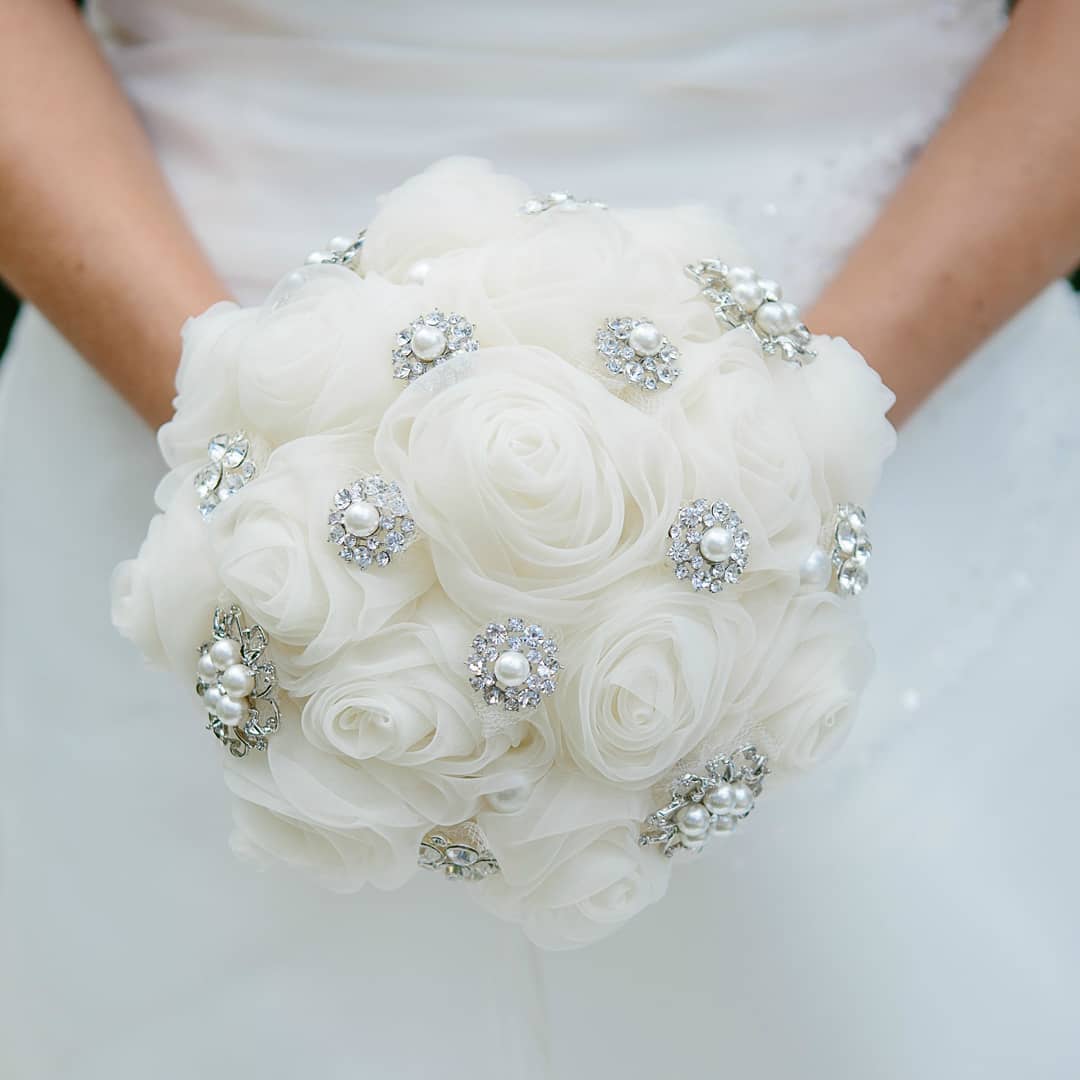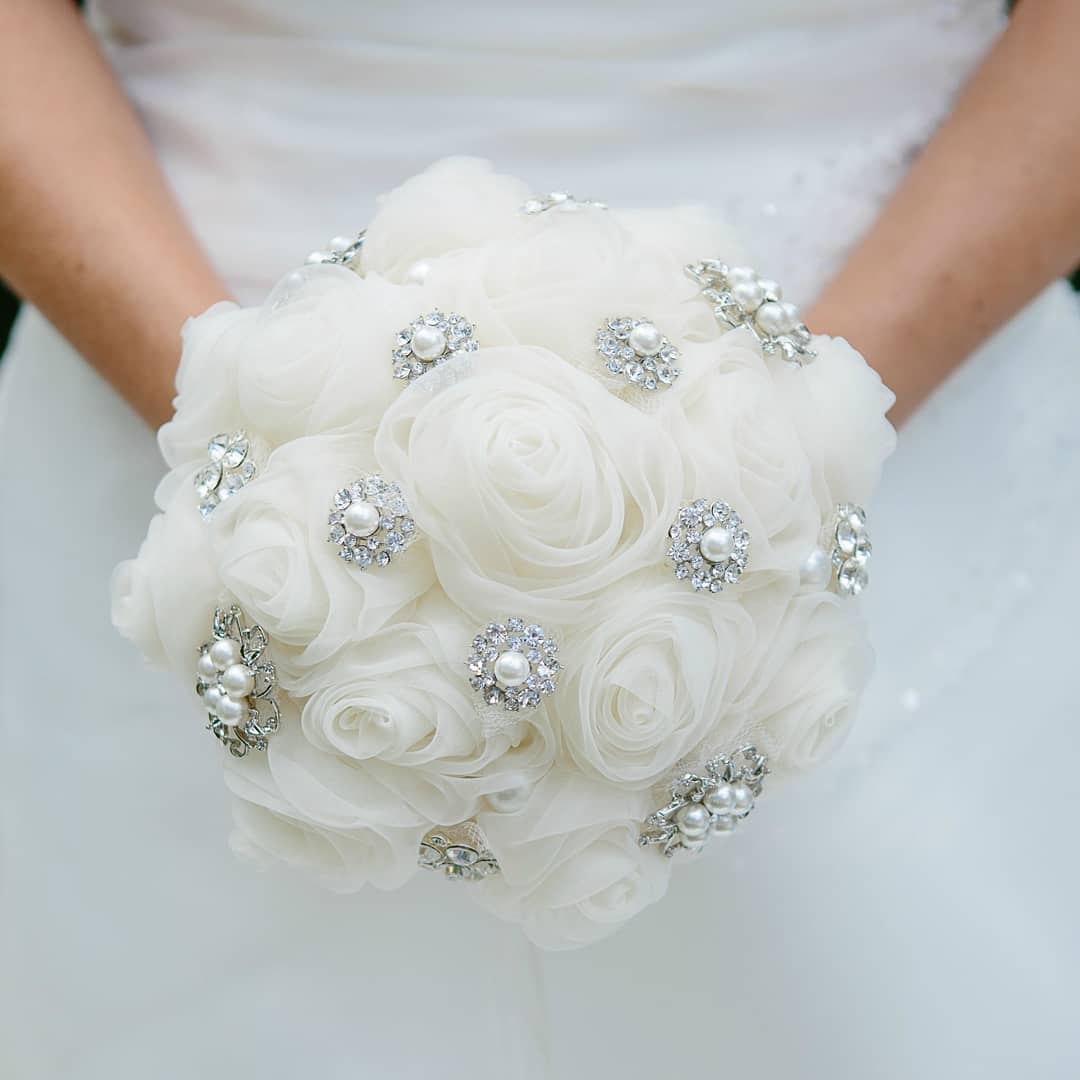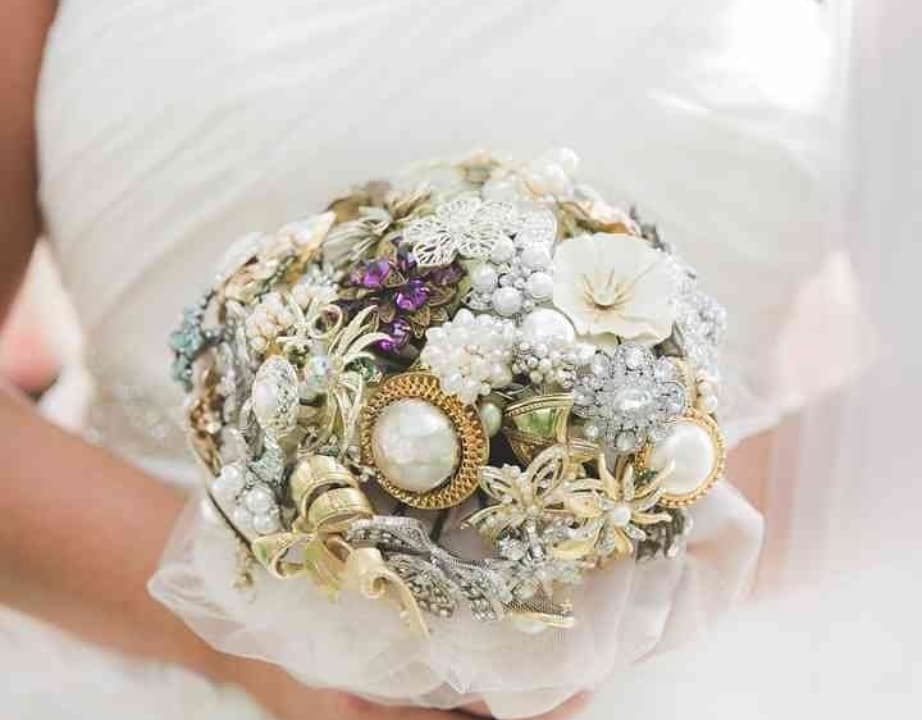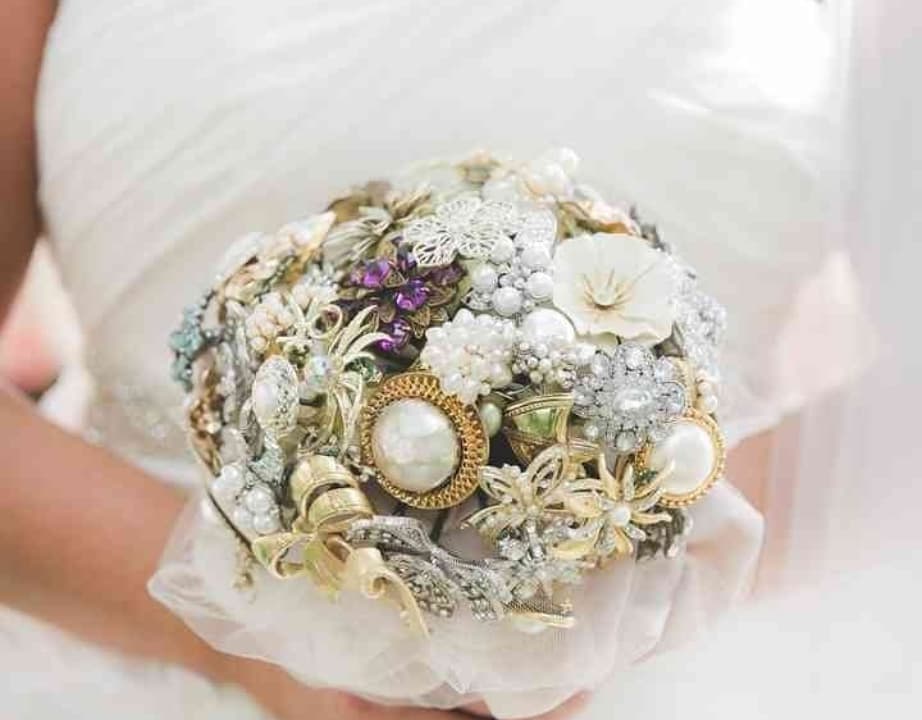 Feather or ribbons  (Unusual wedding bouquet)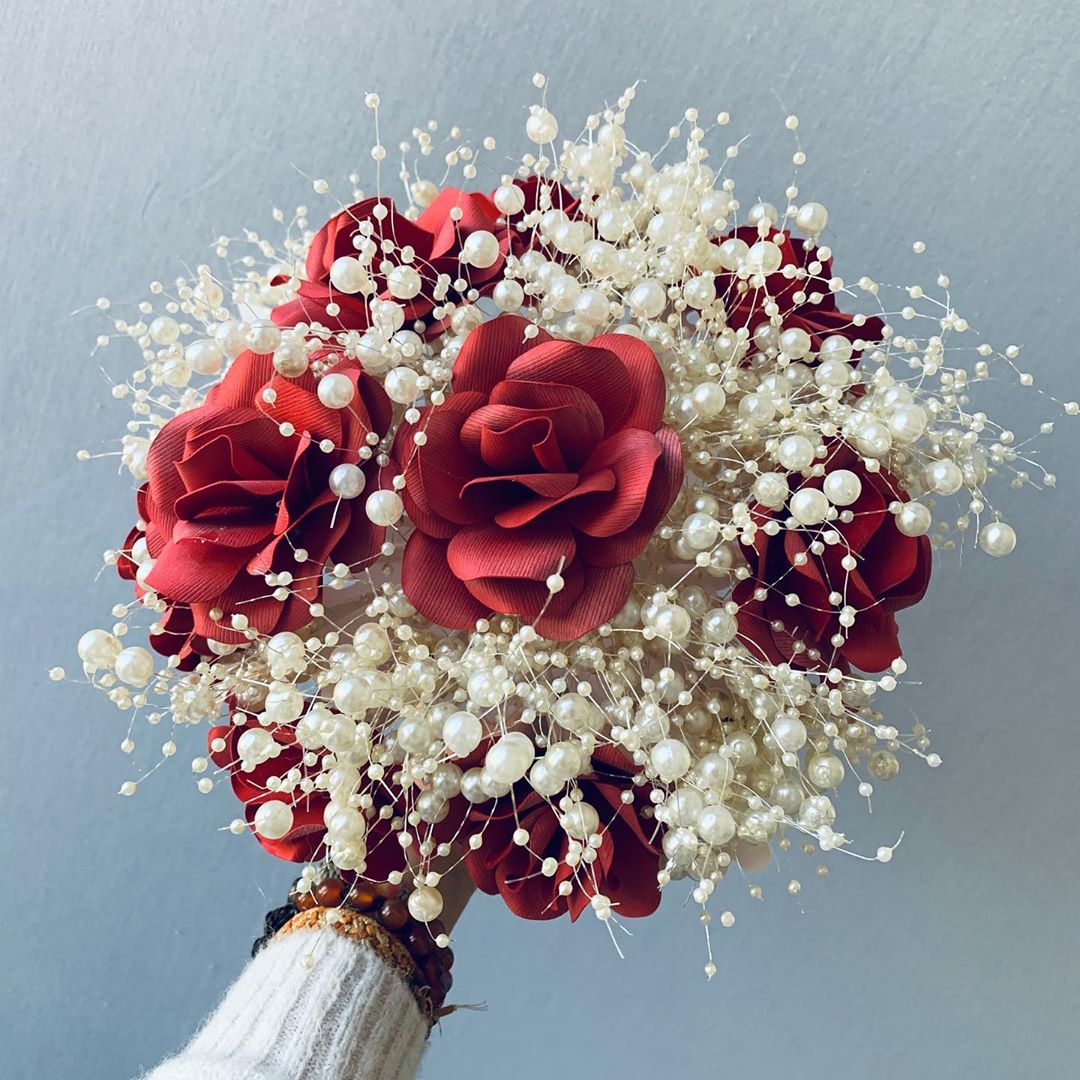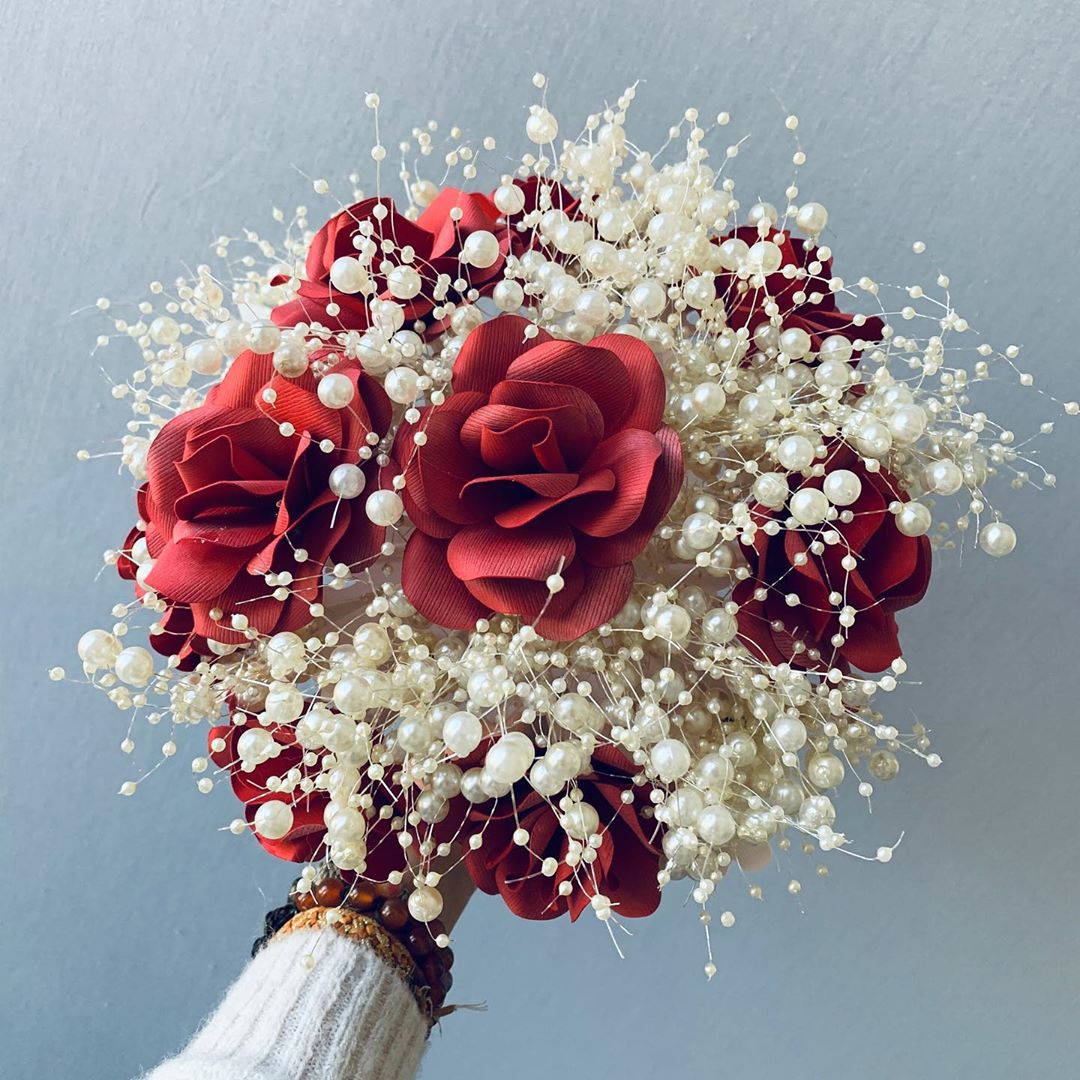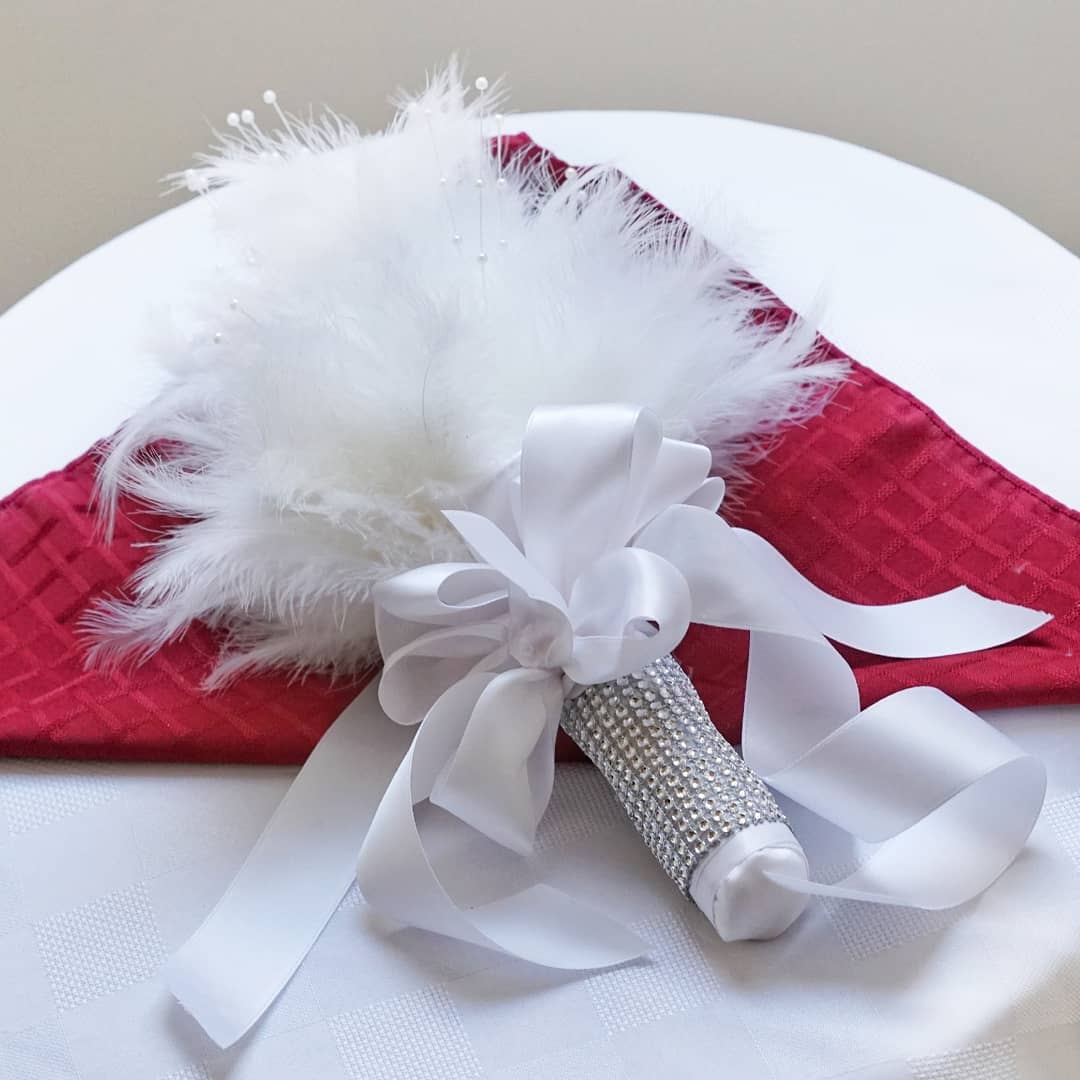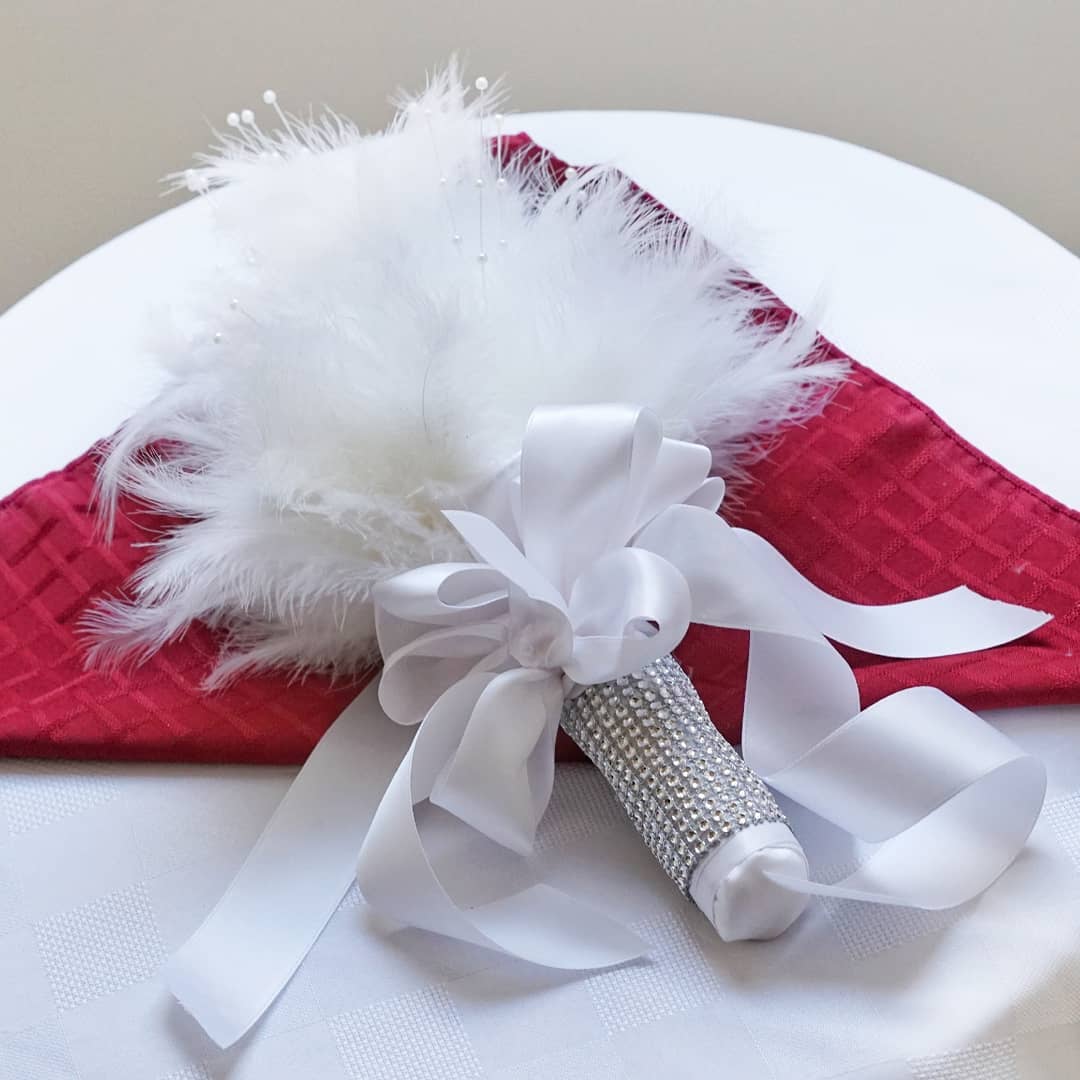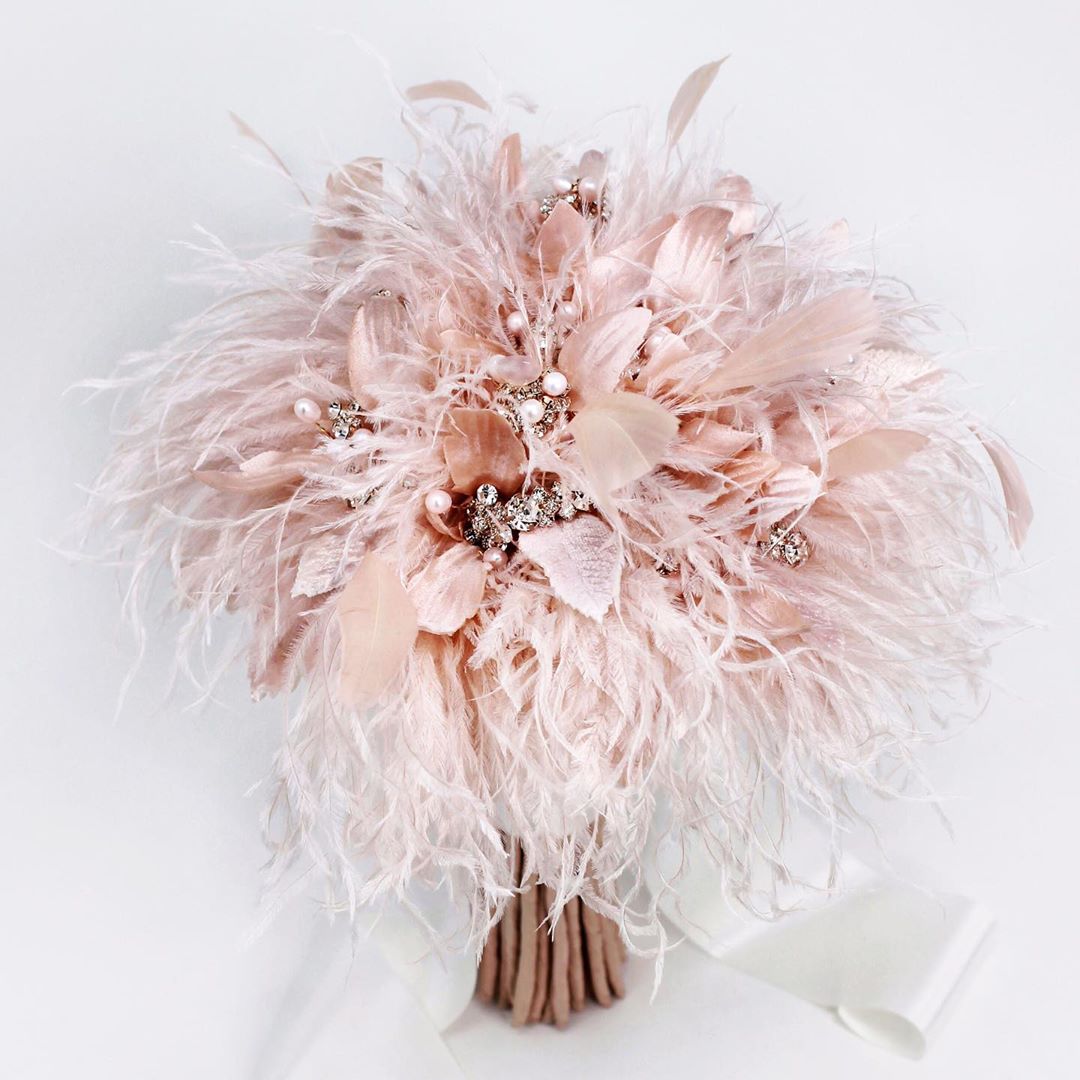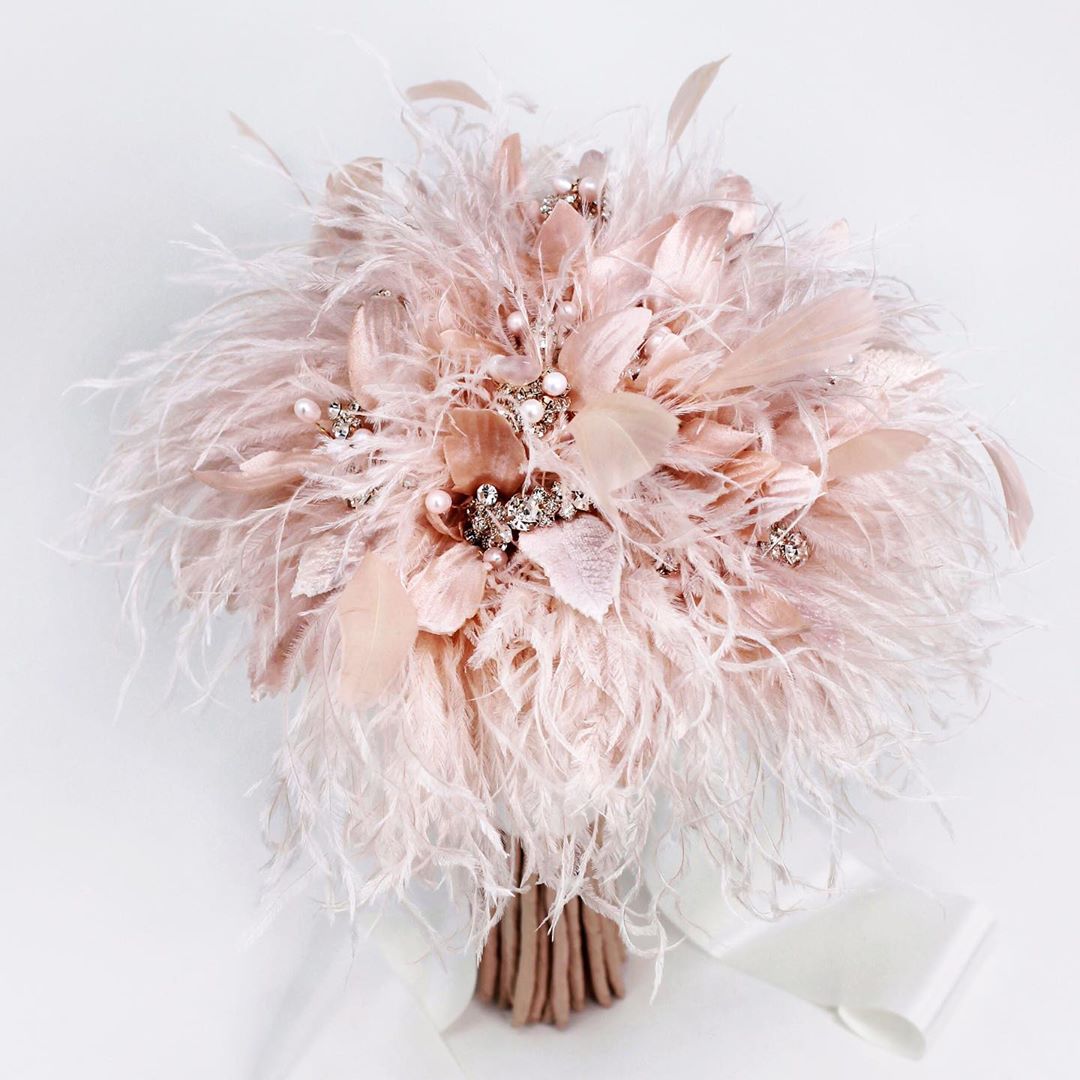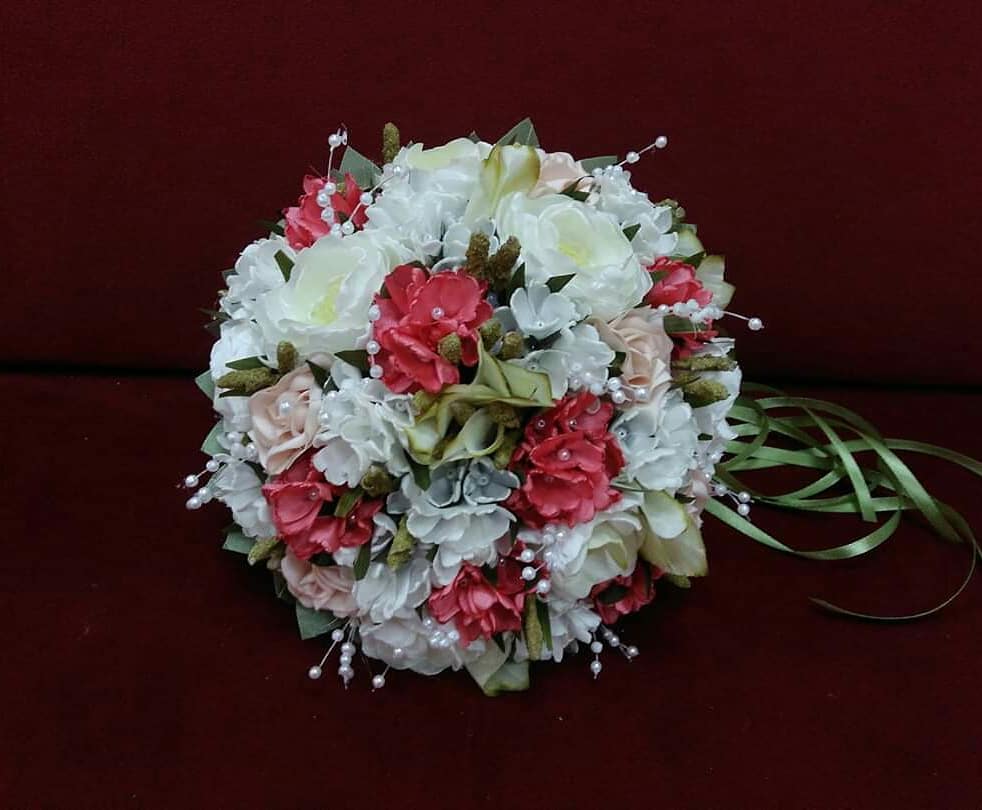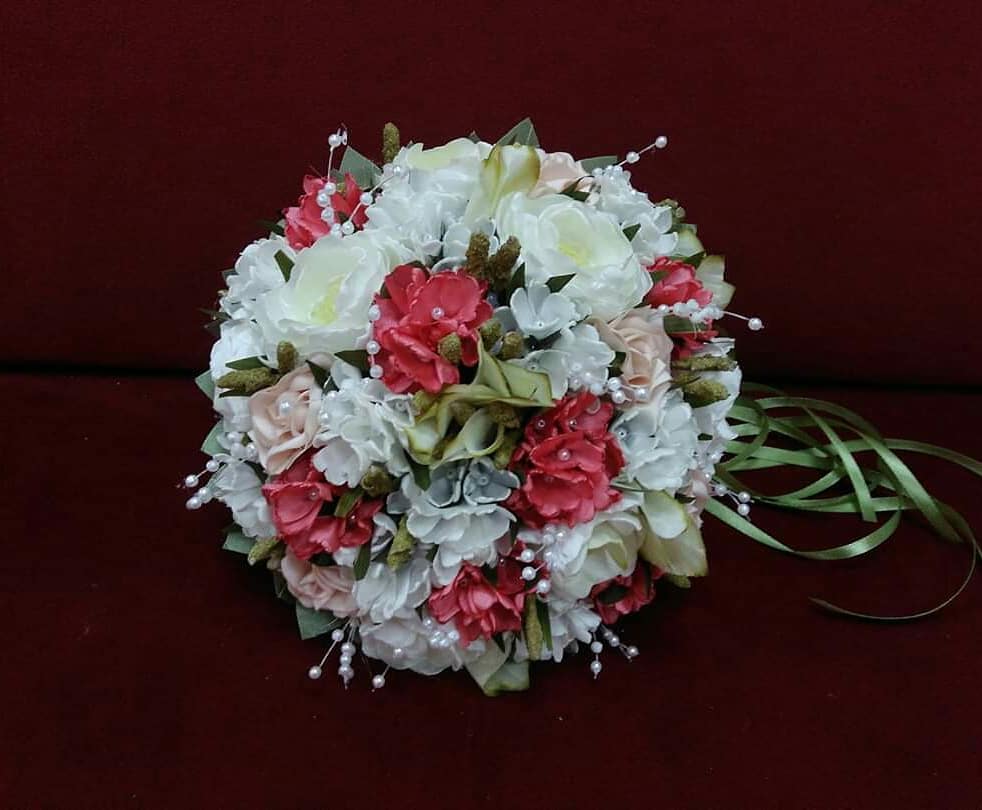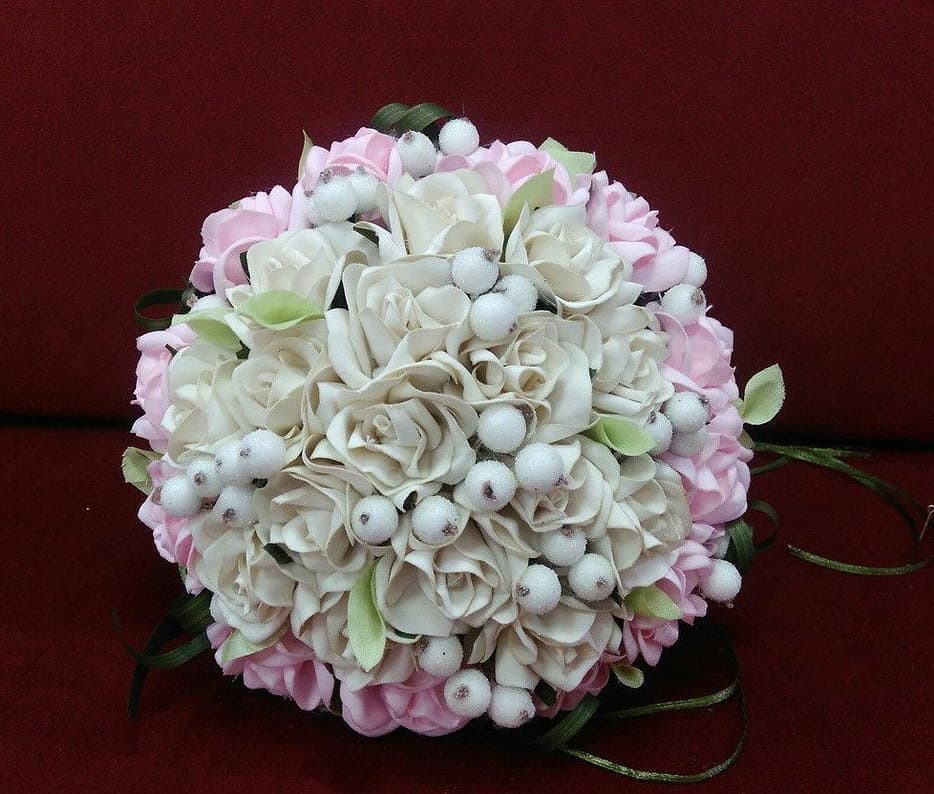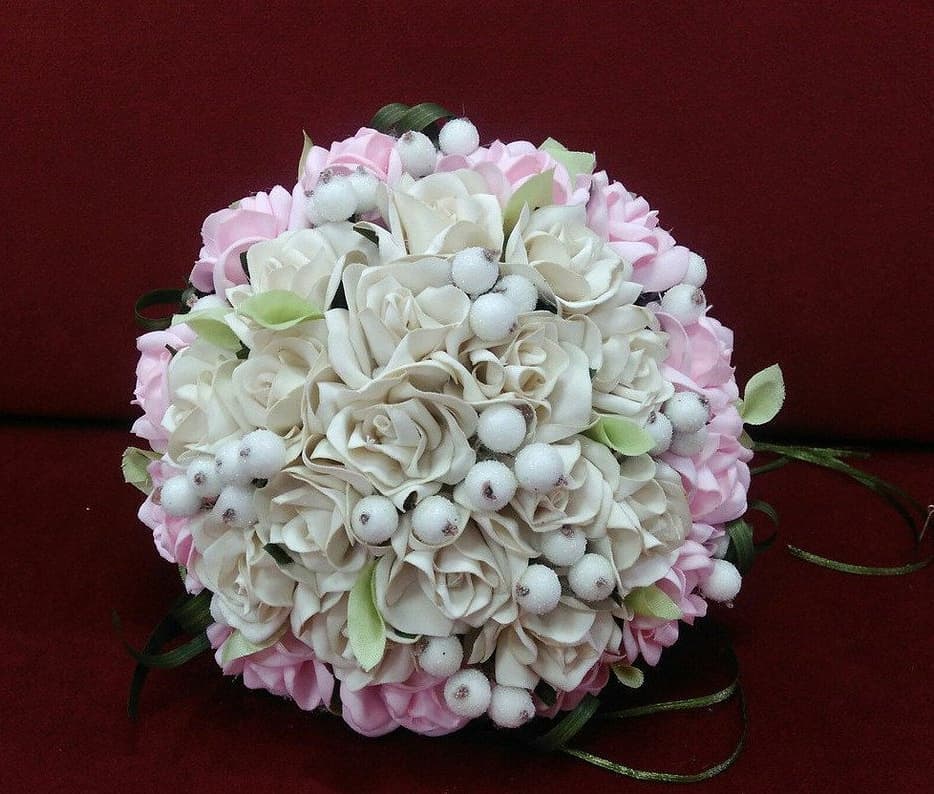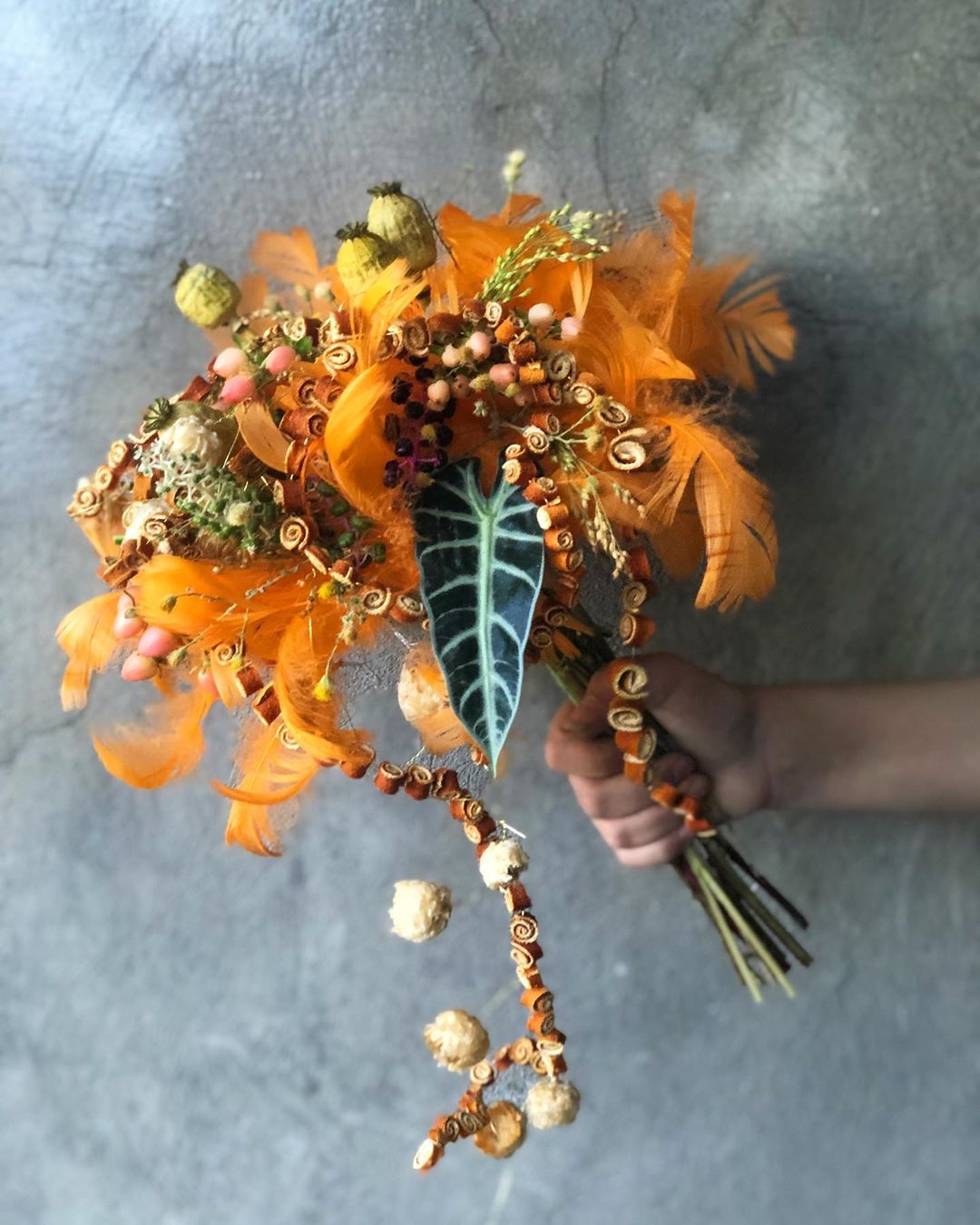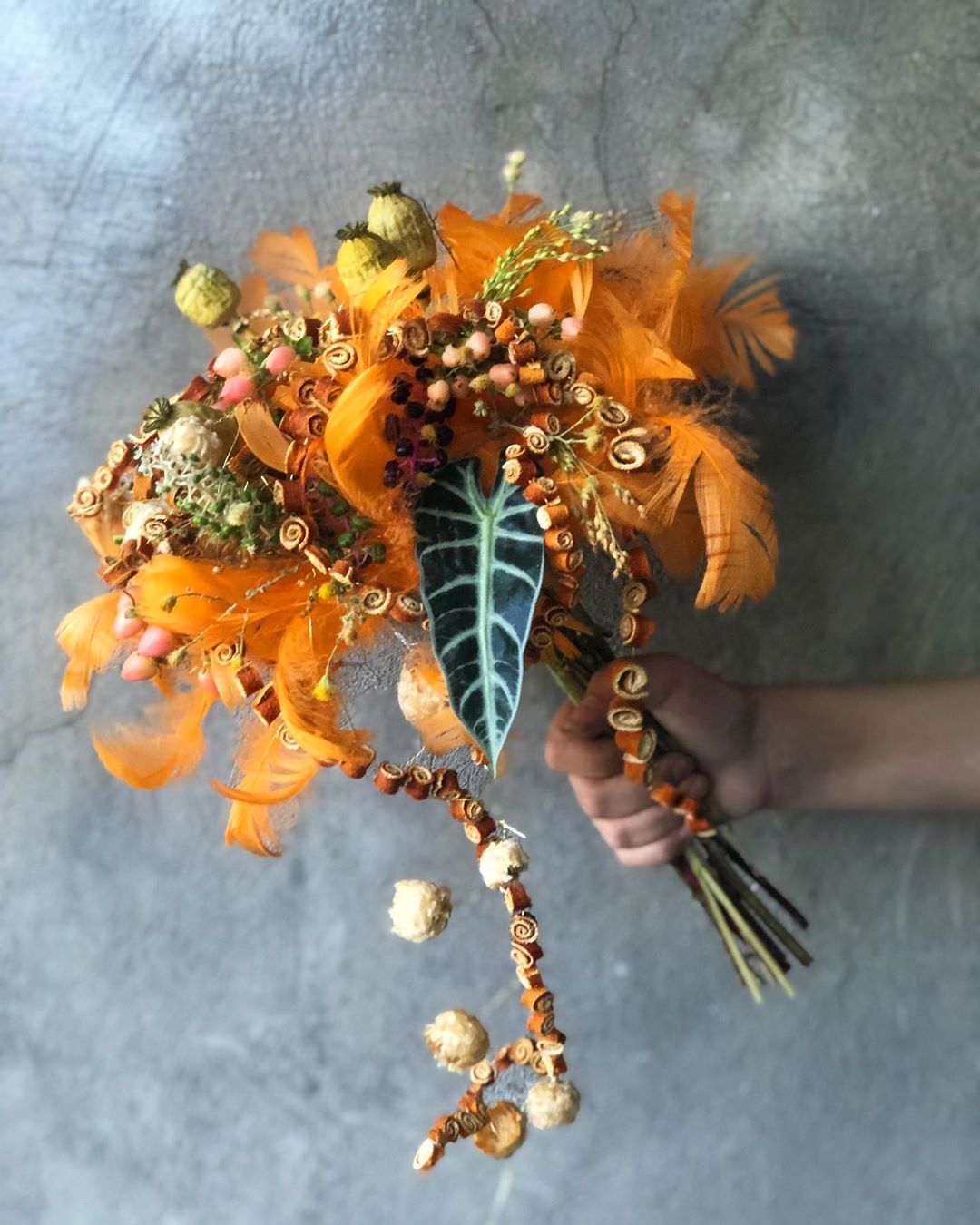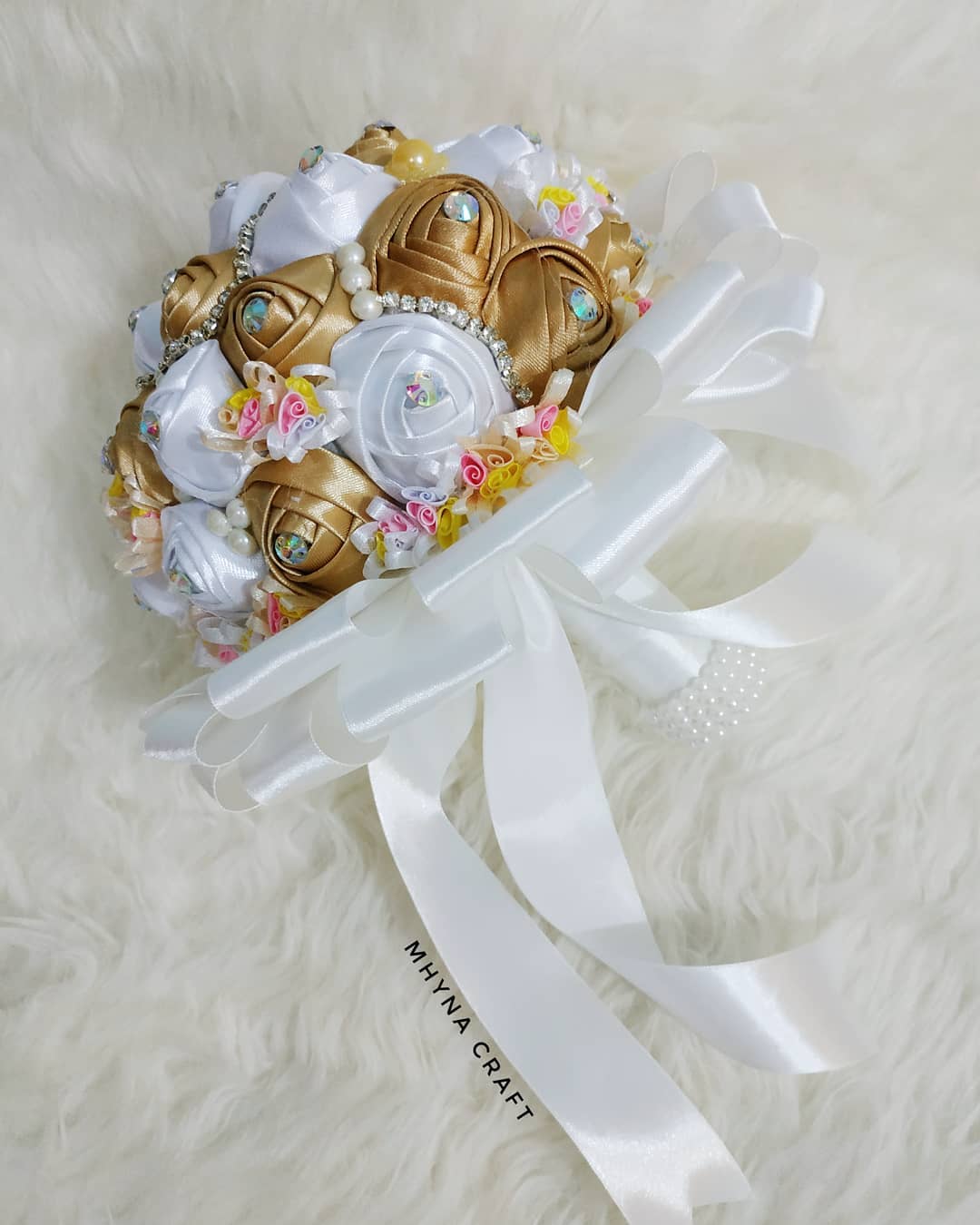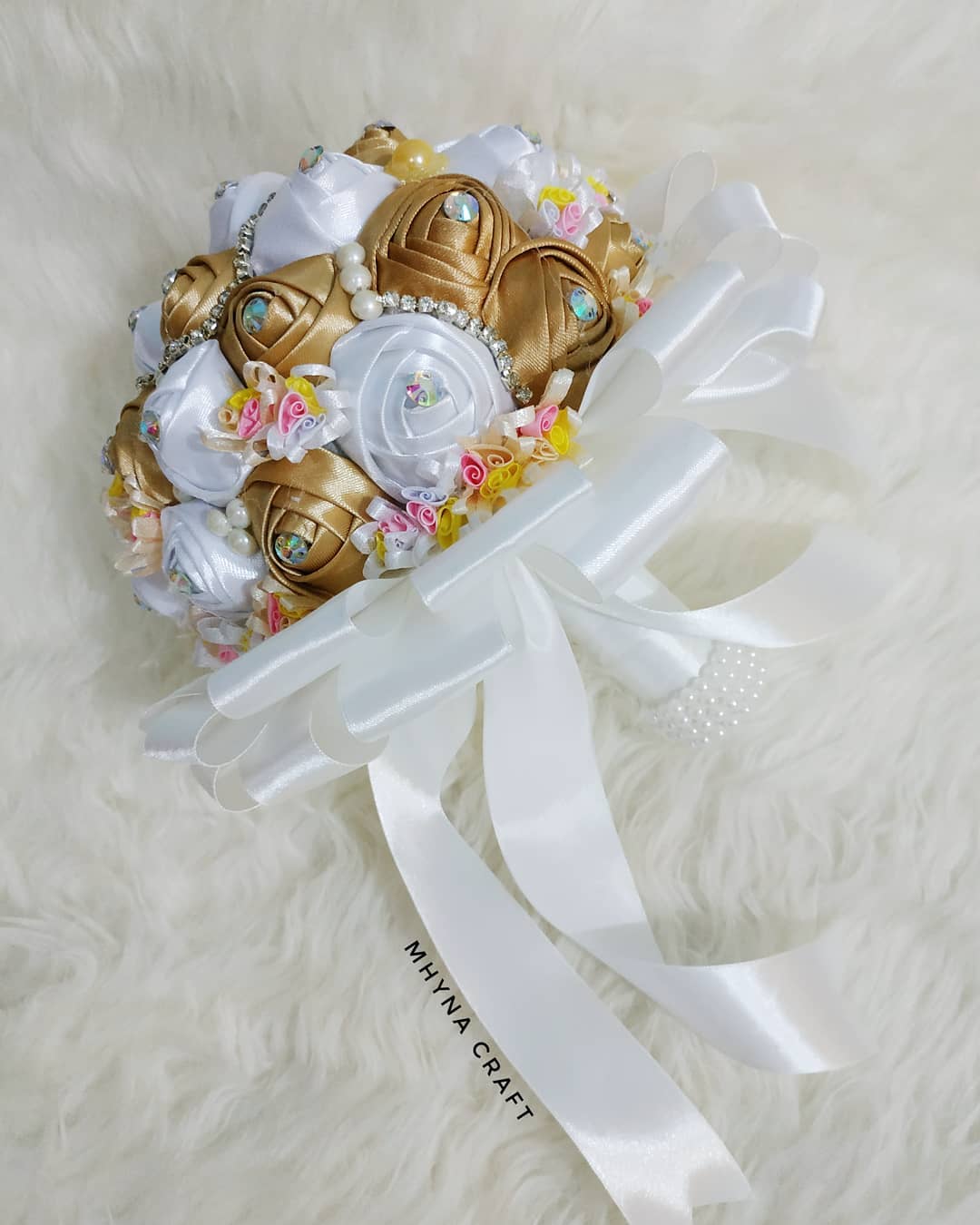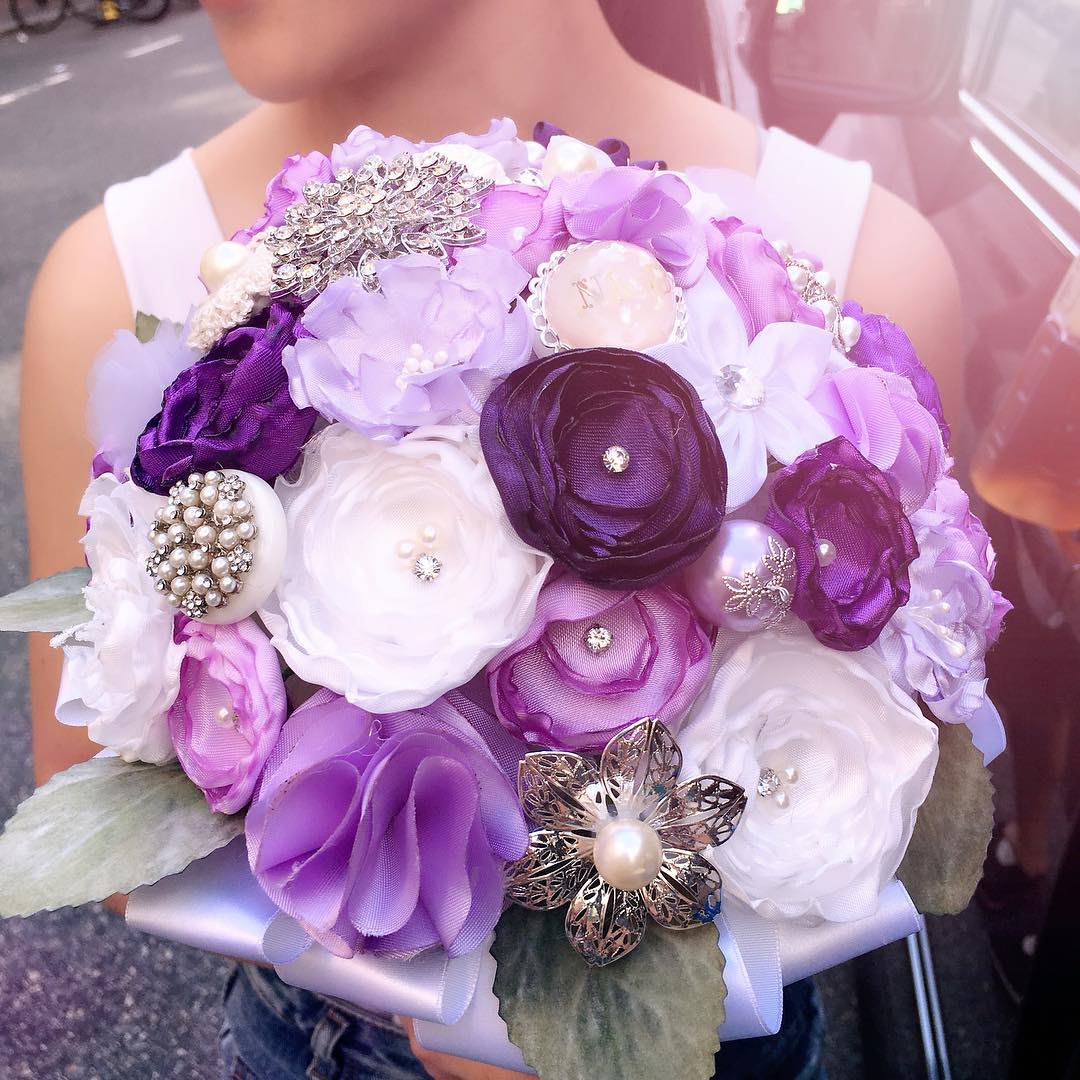 Paper wedding bouquets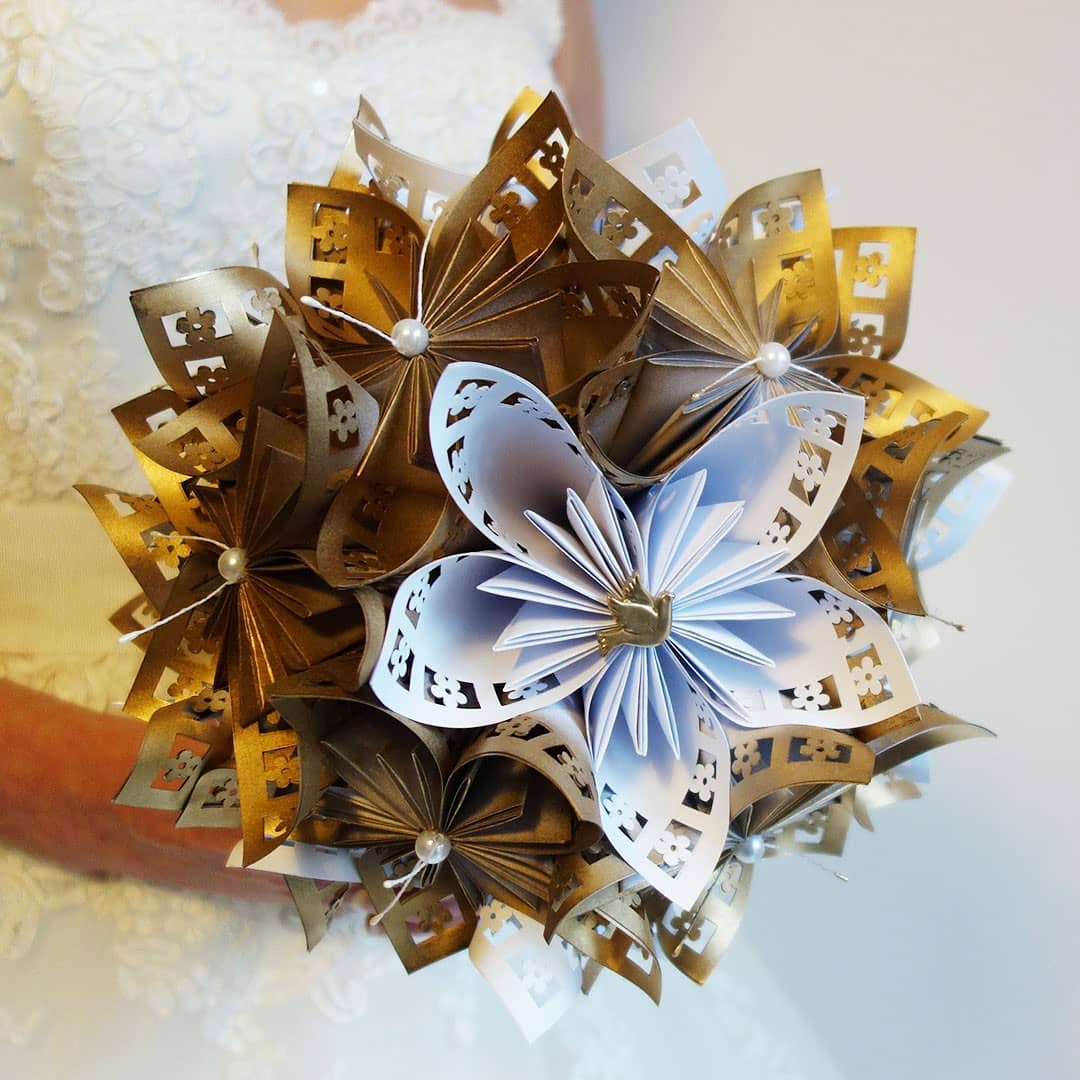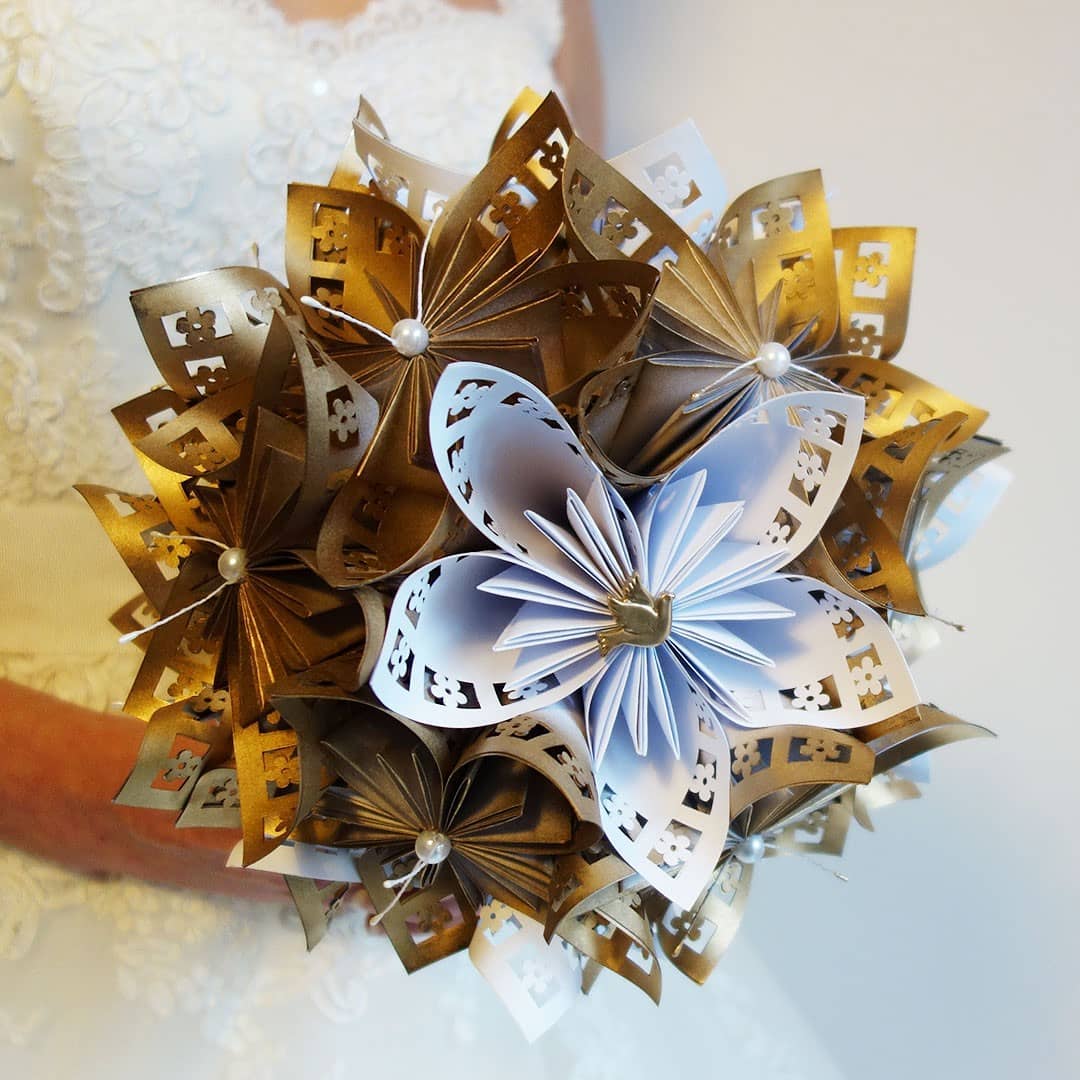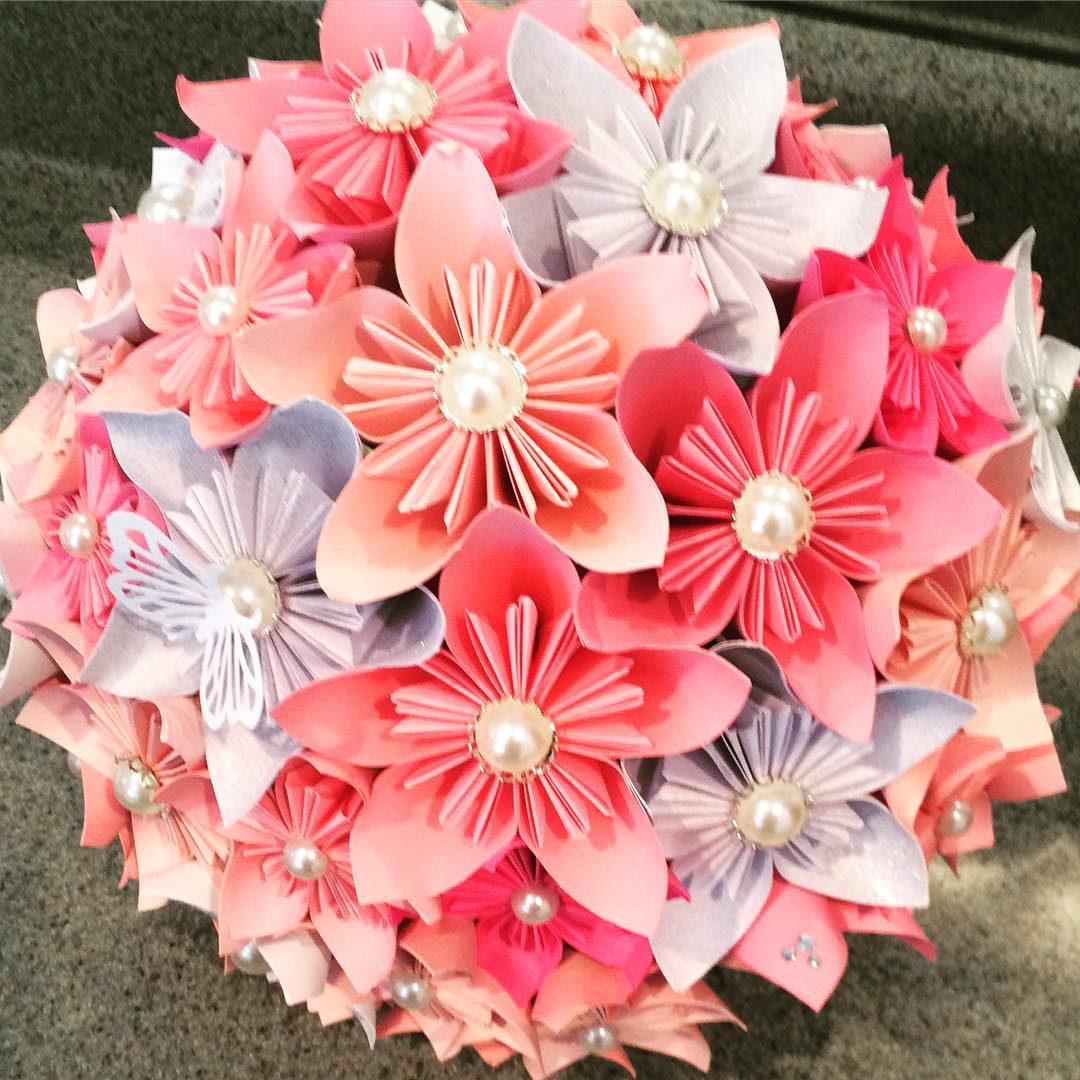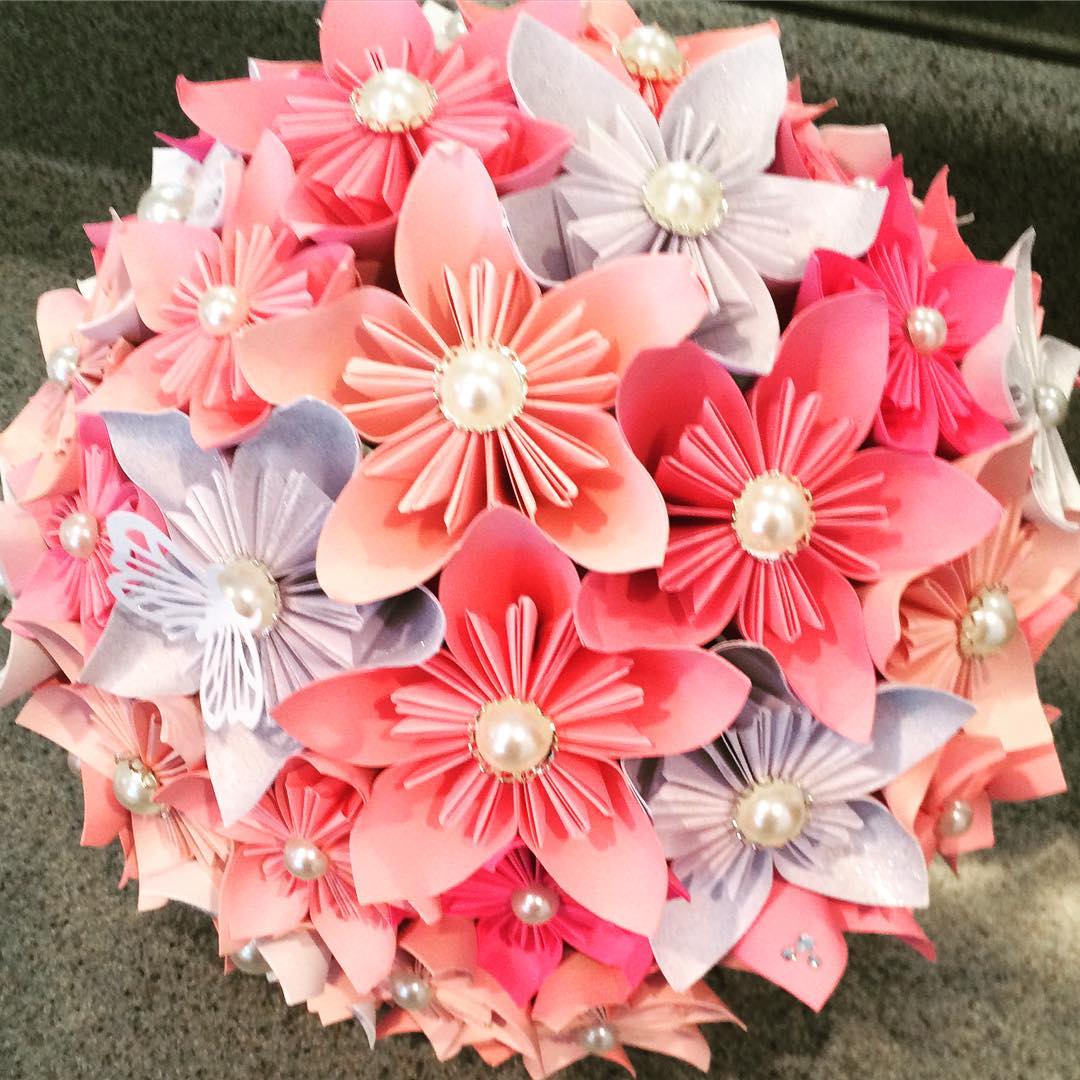 button wedding bouquet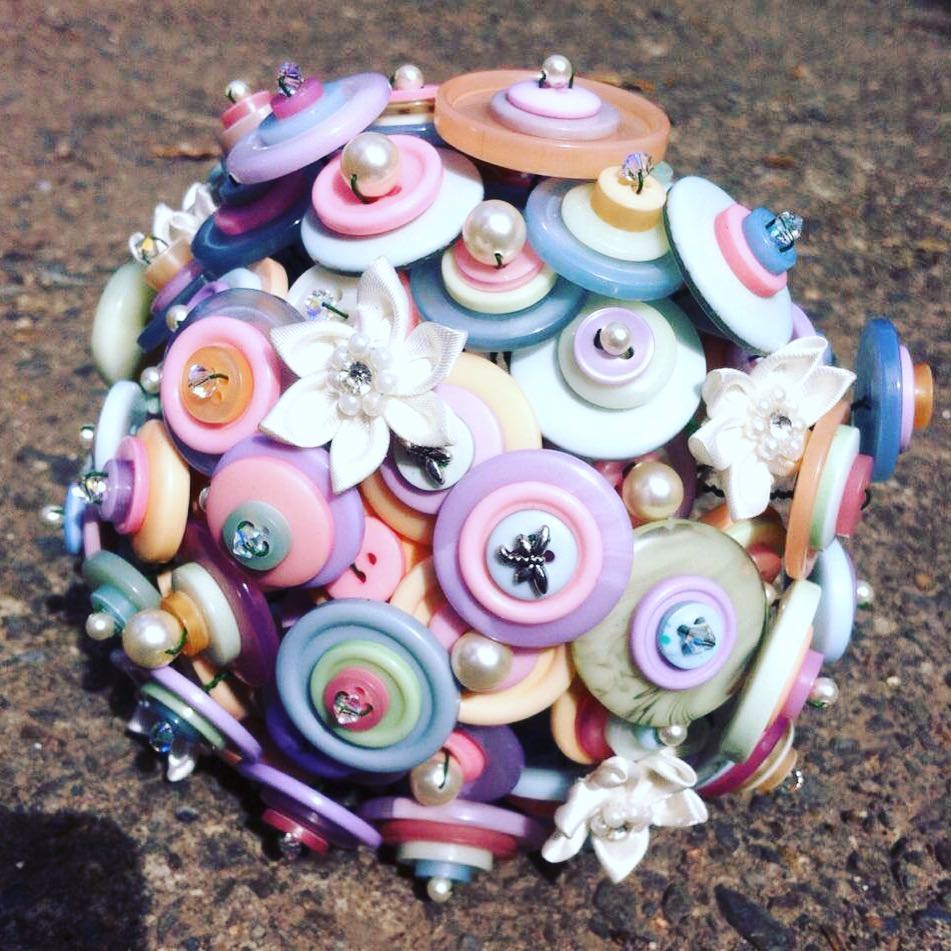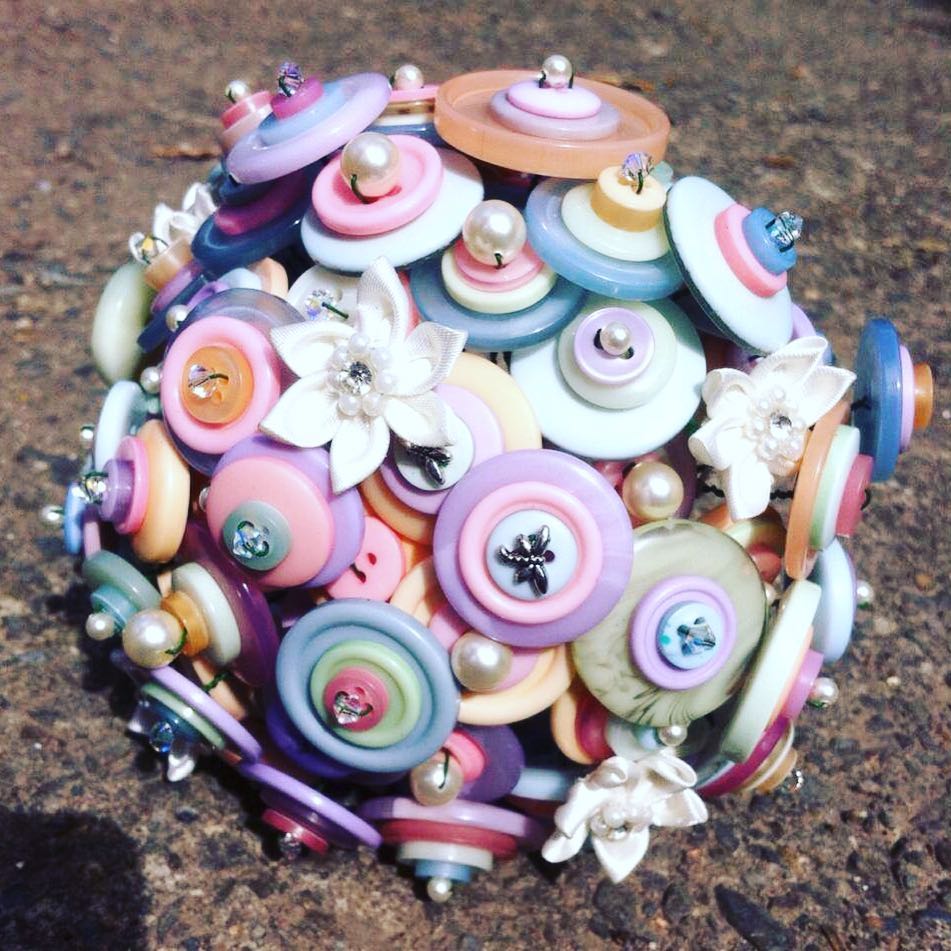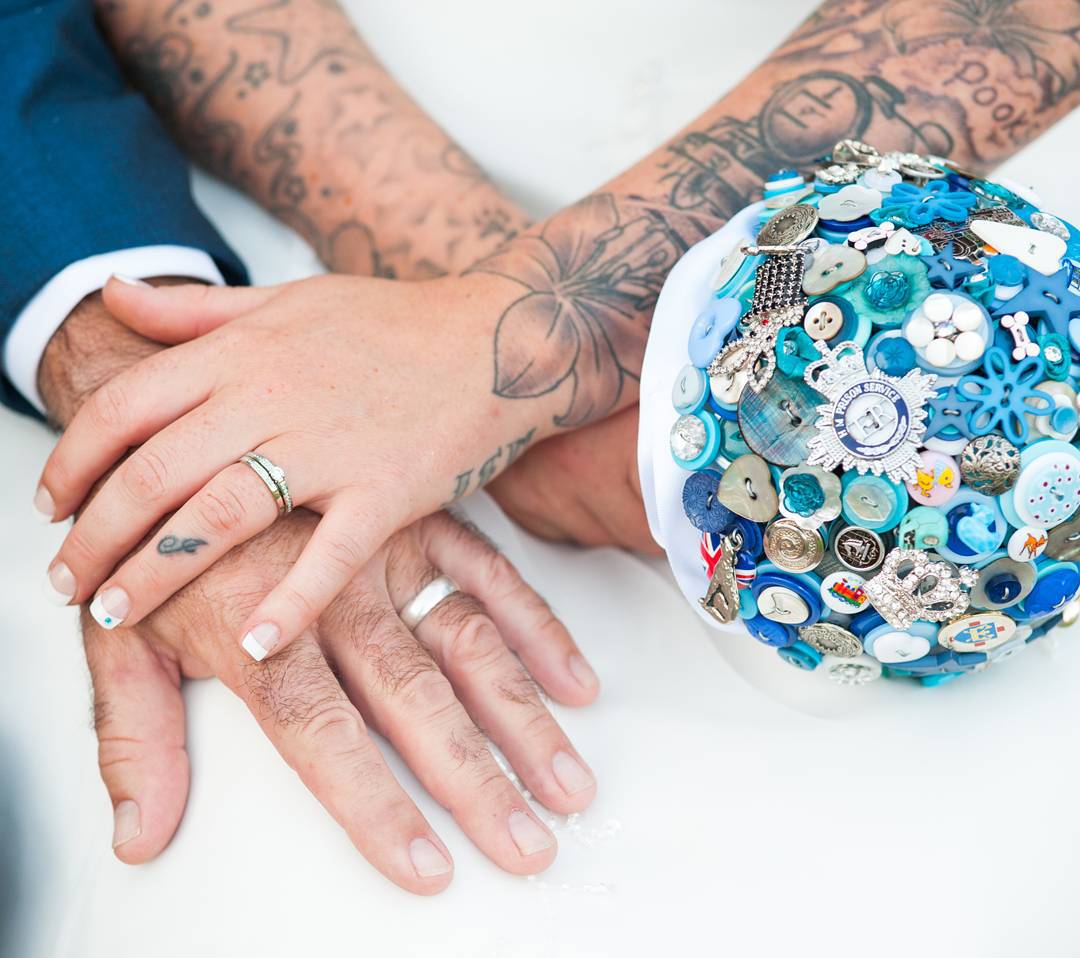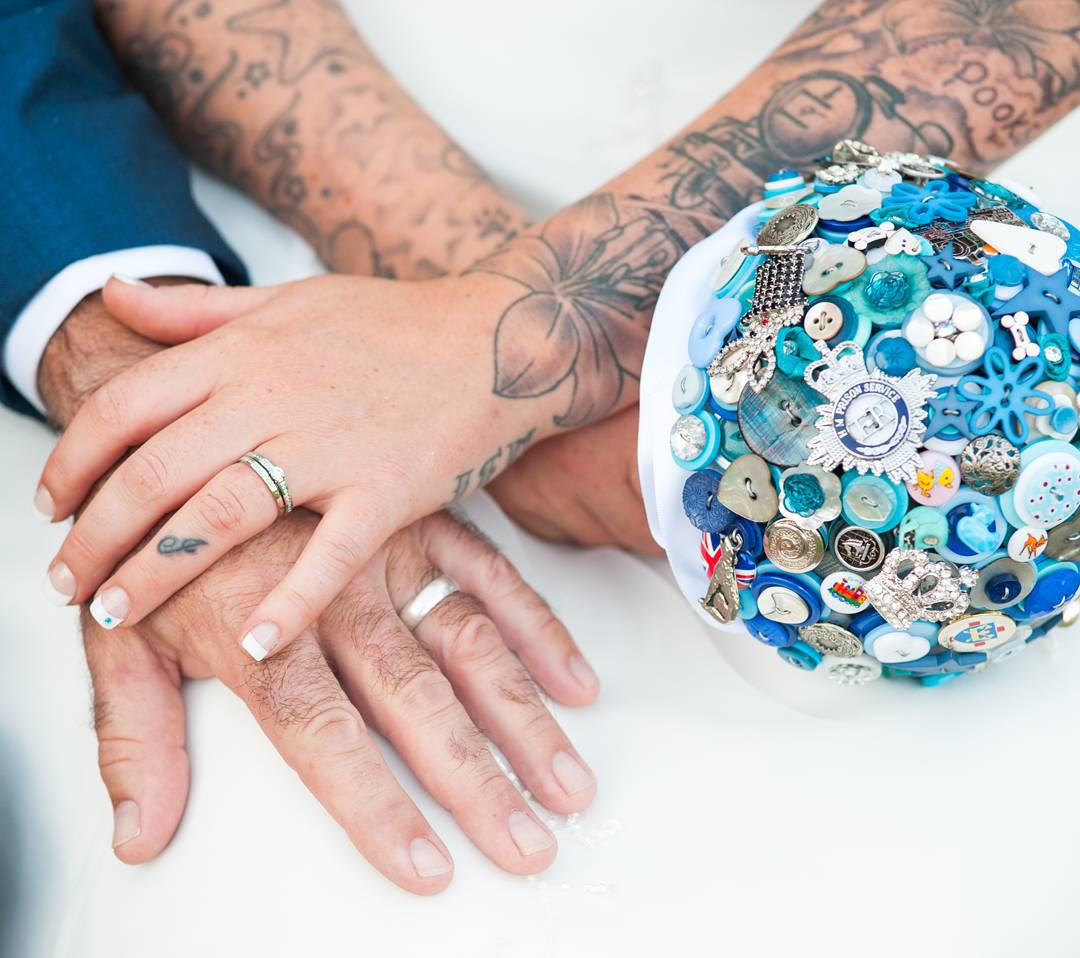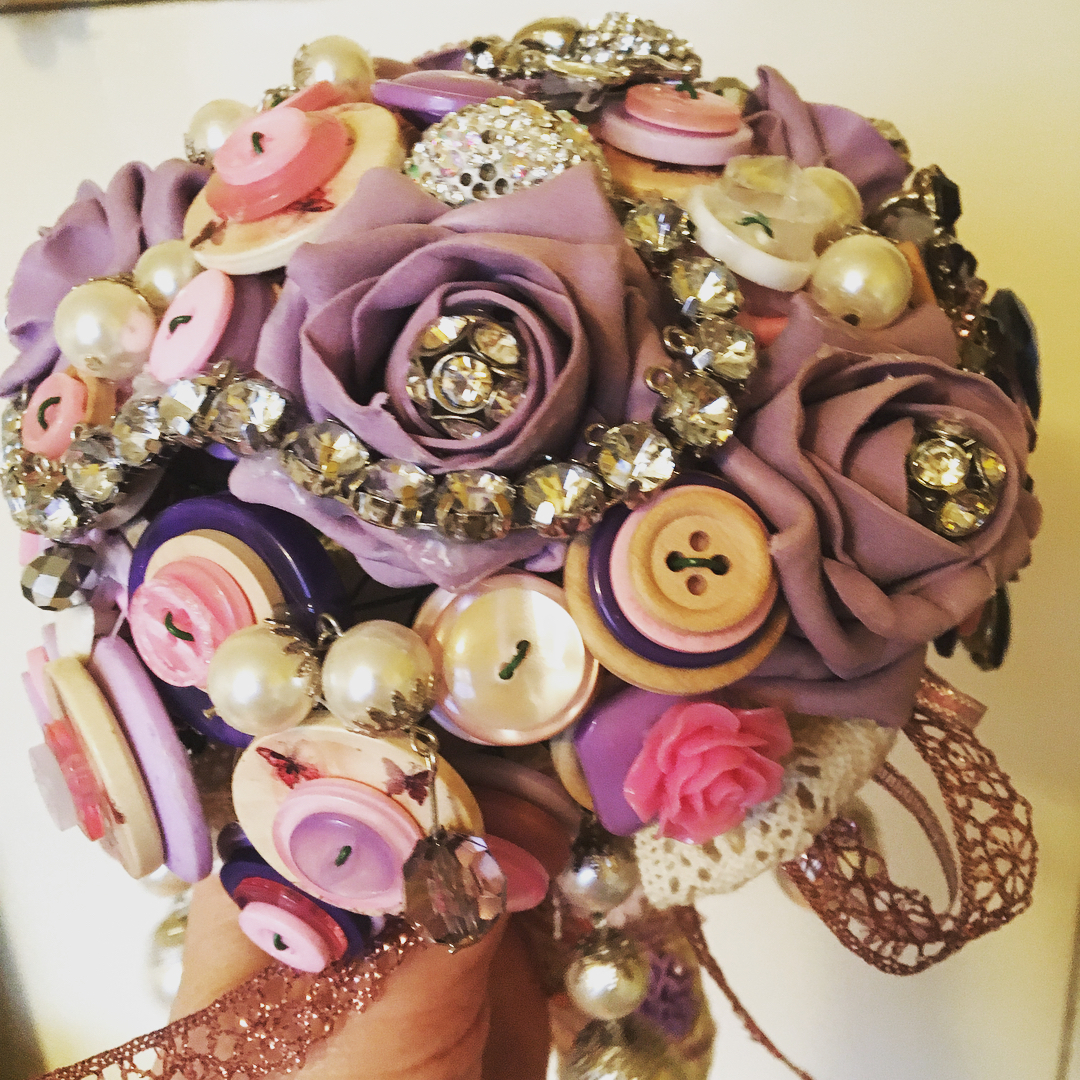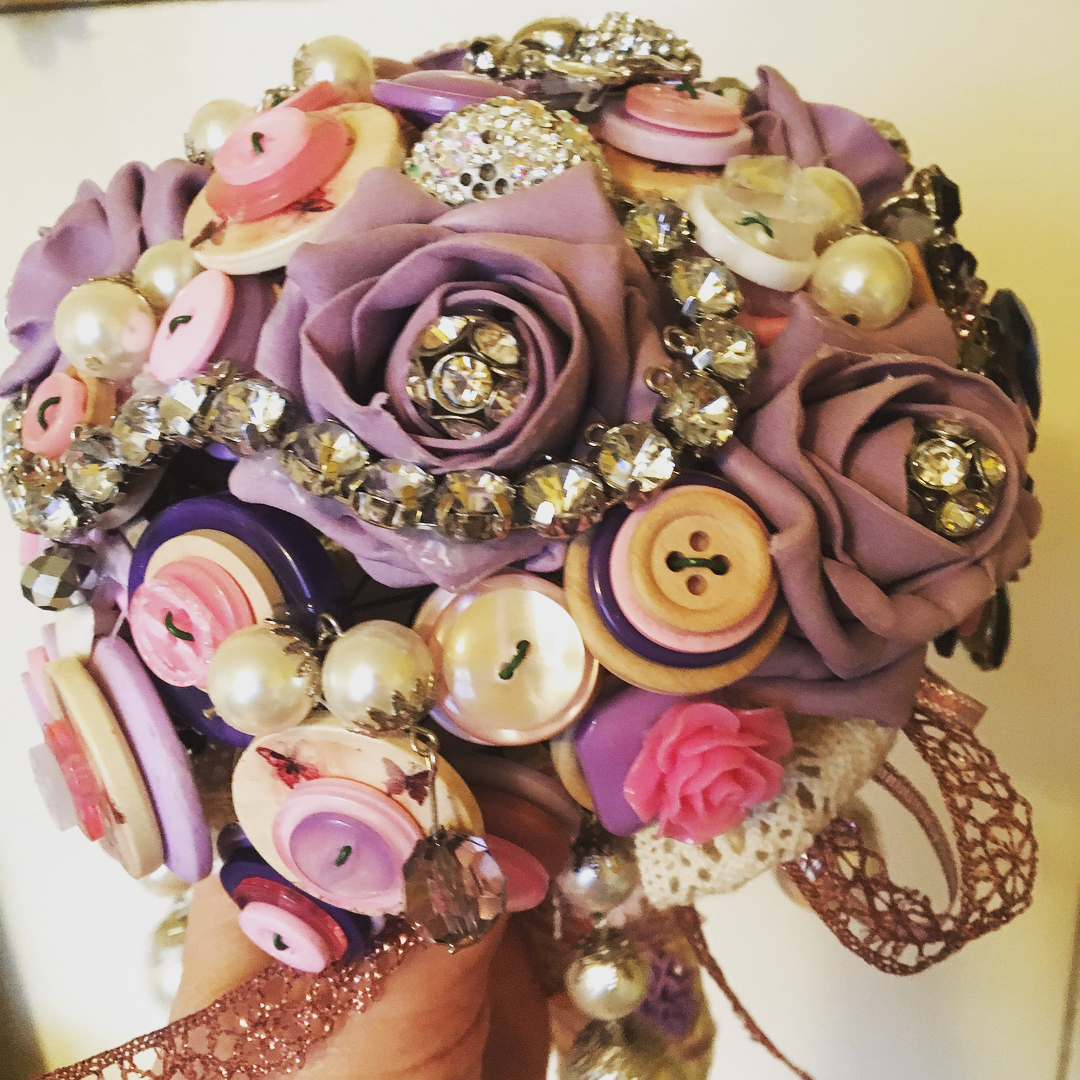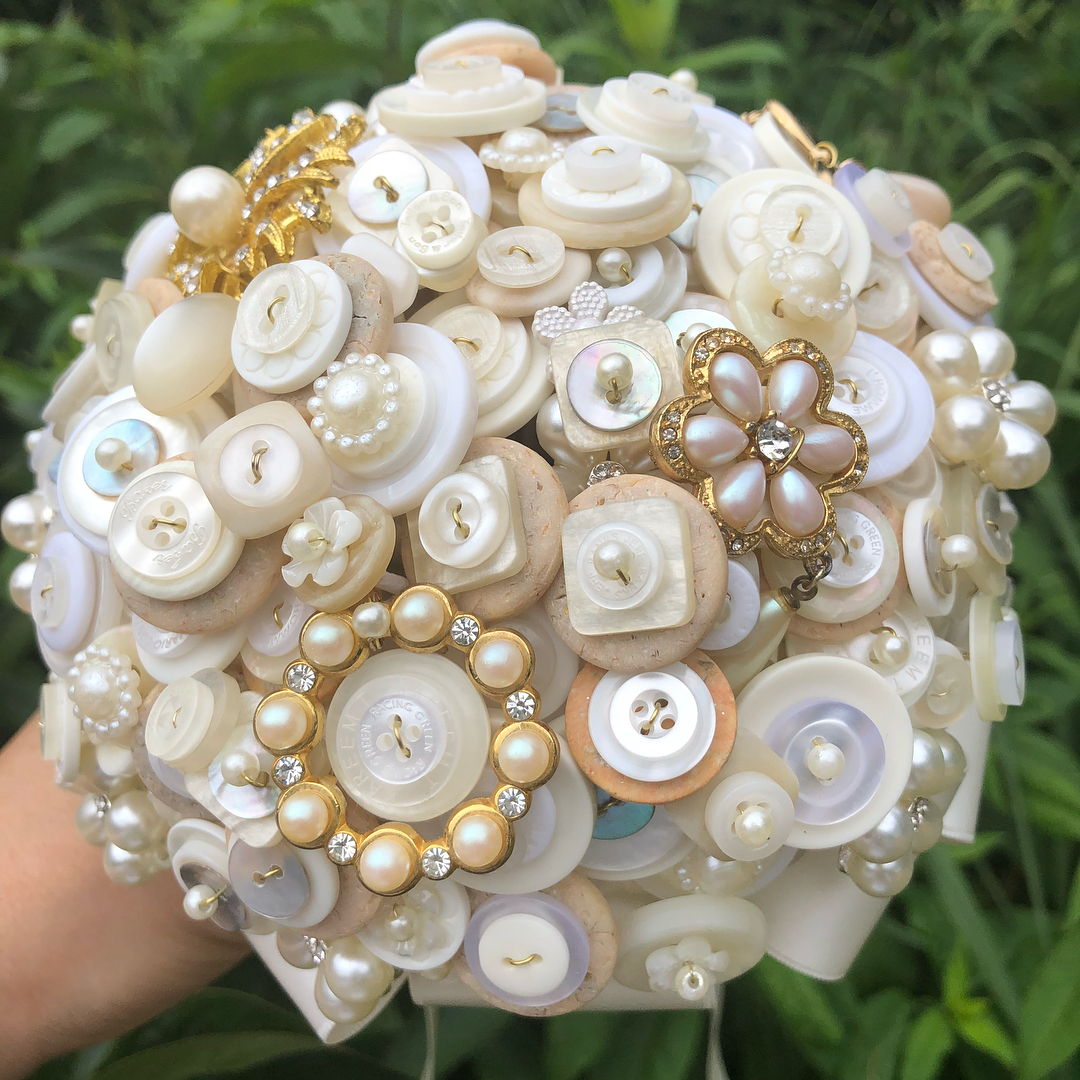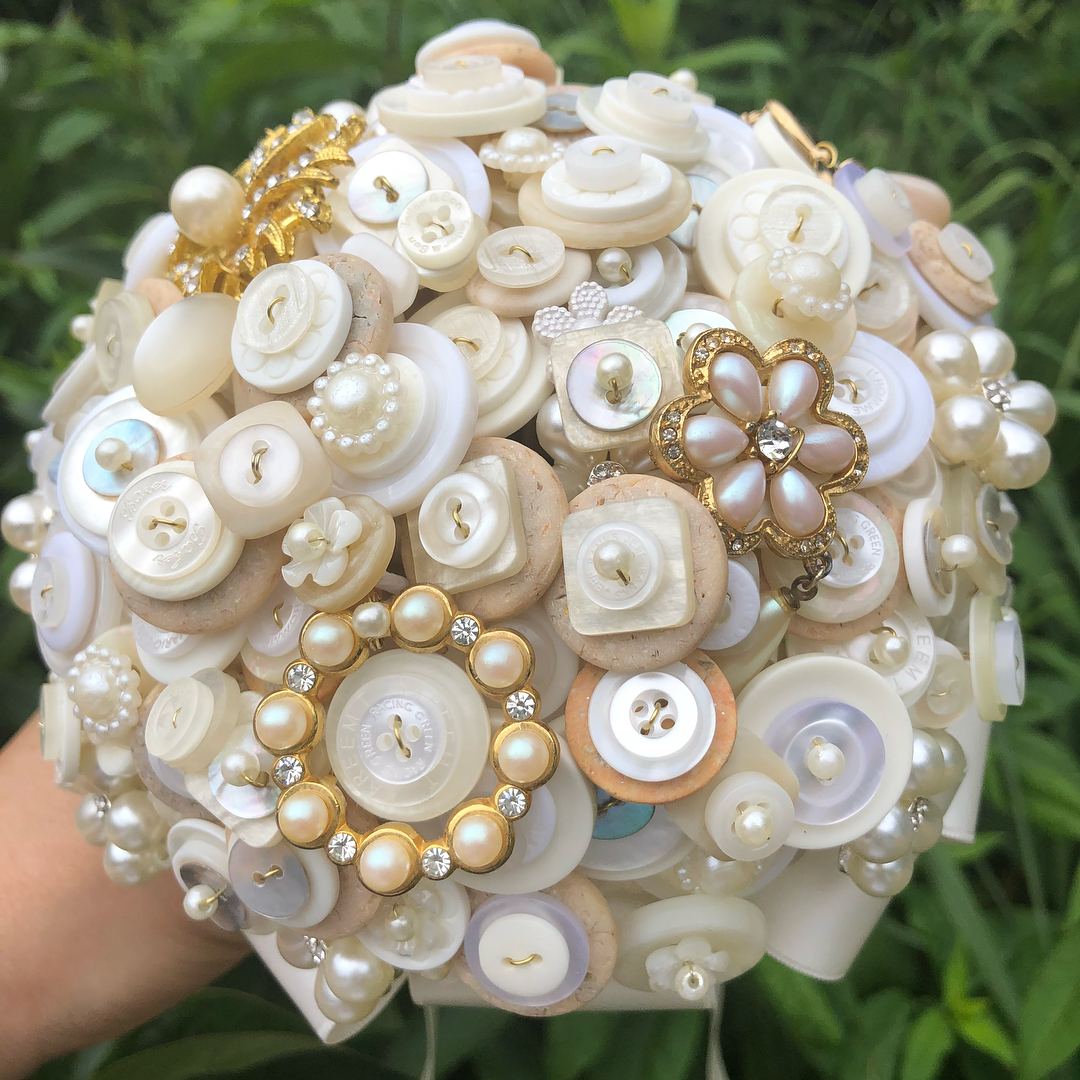 A few unusual wedding bouquets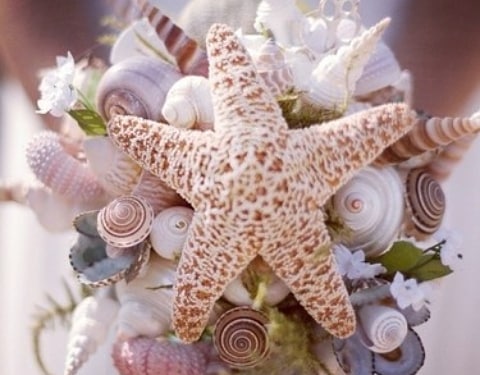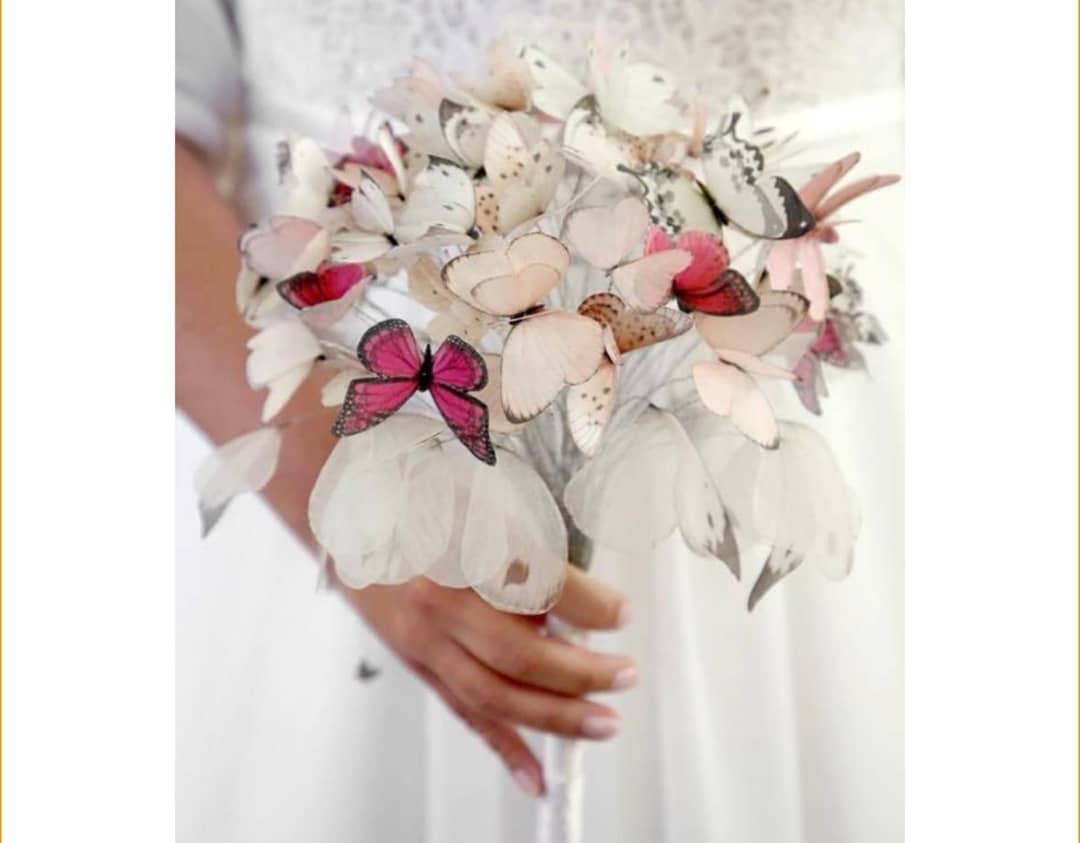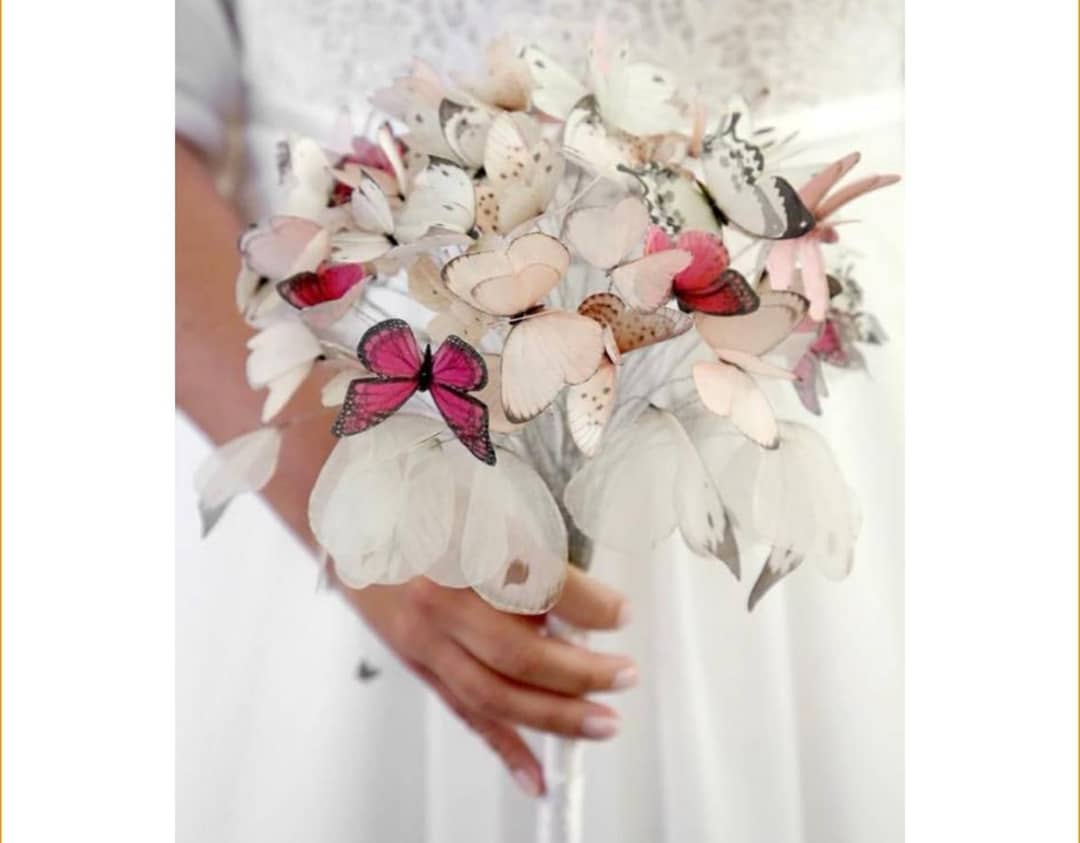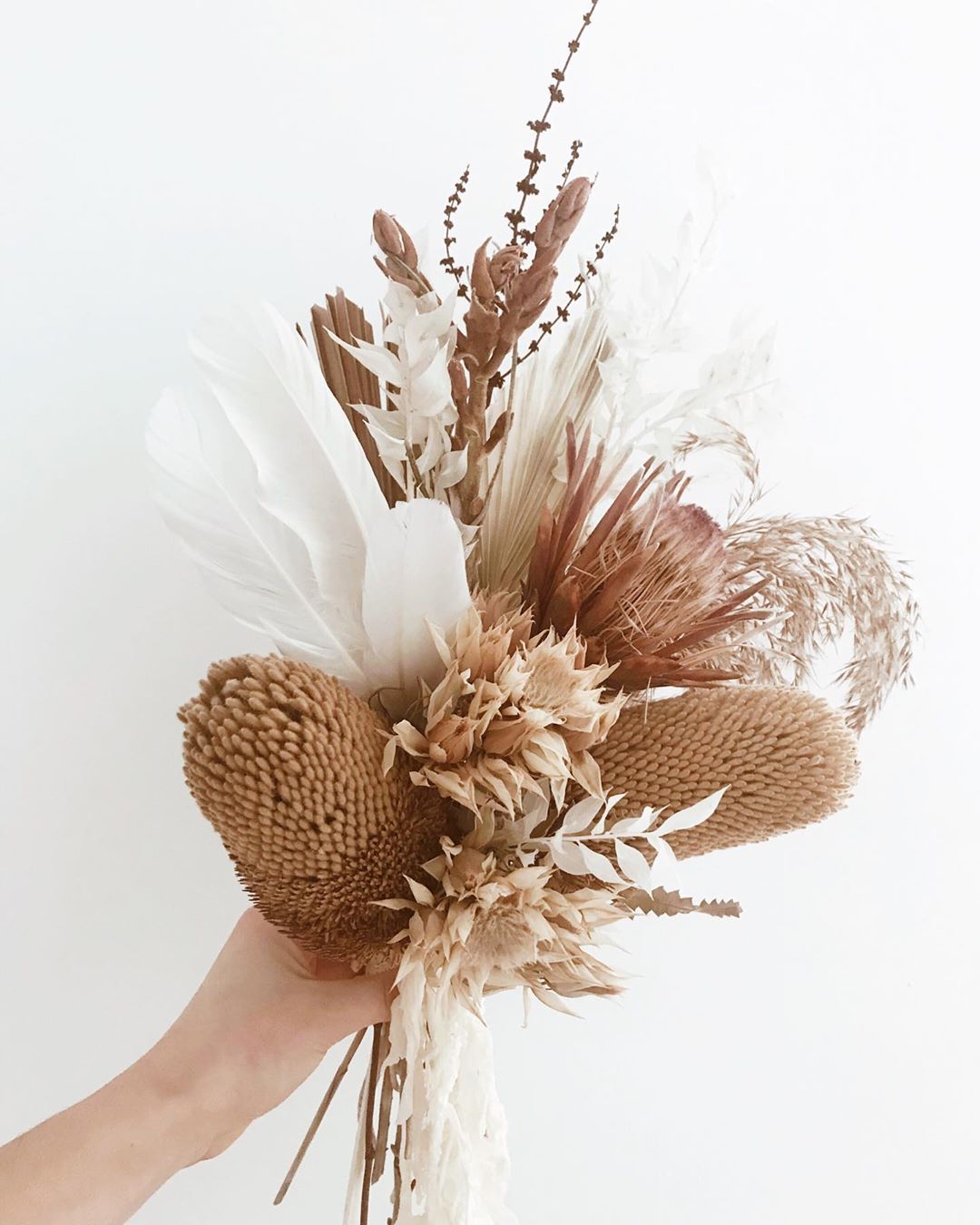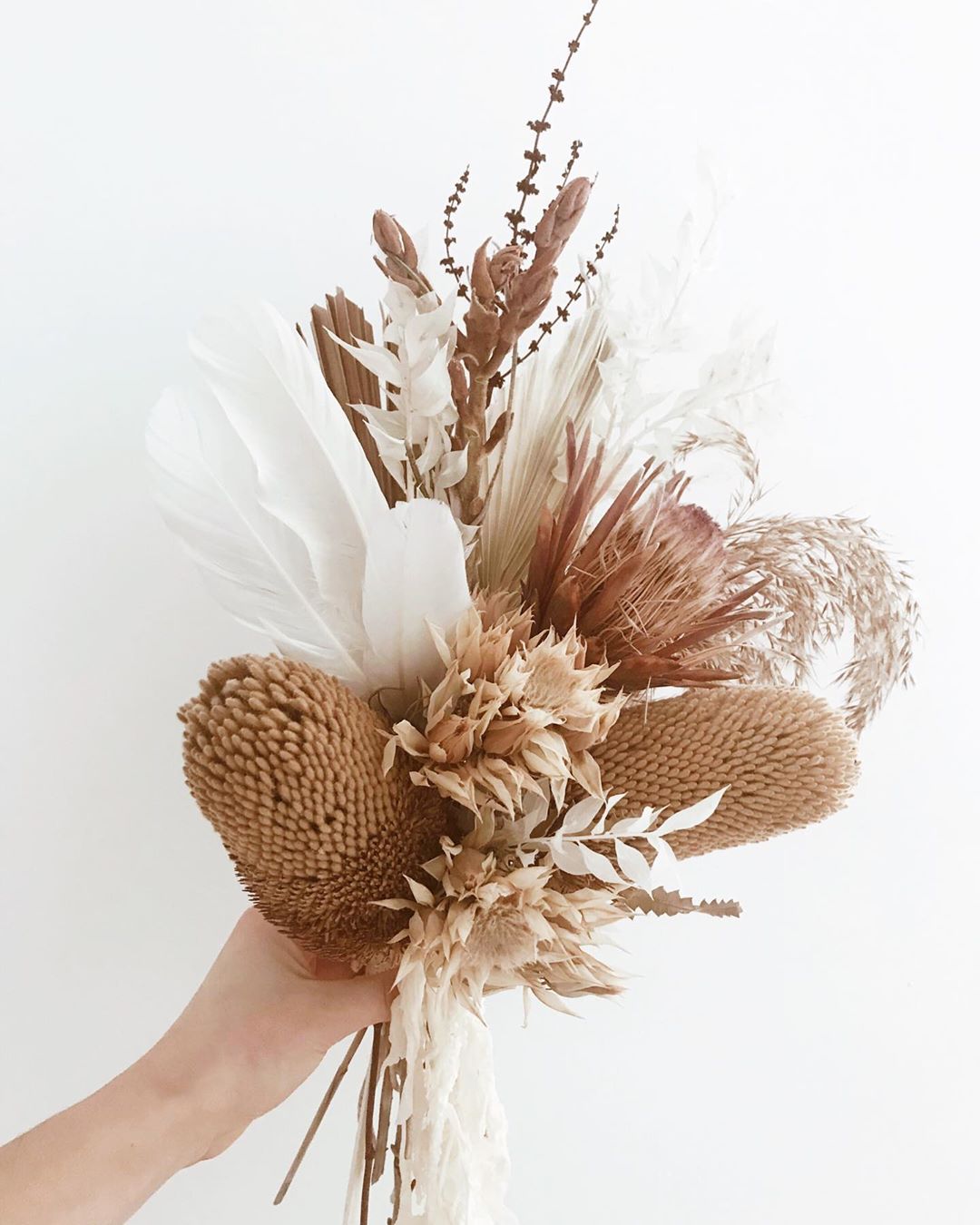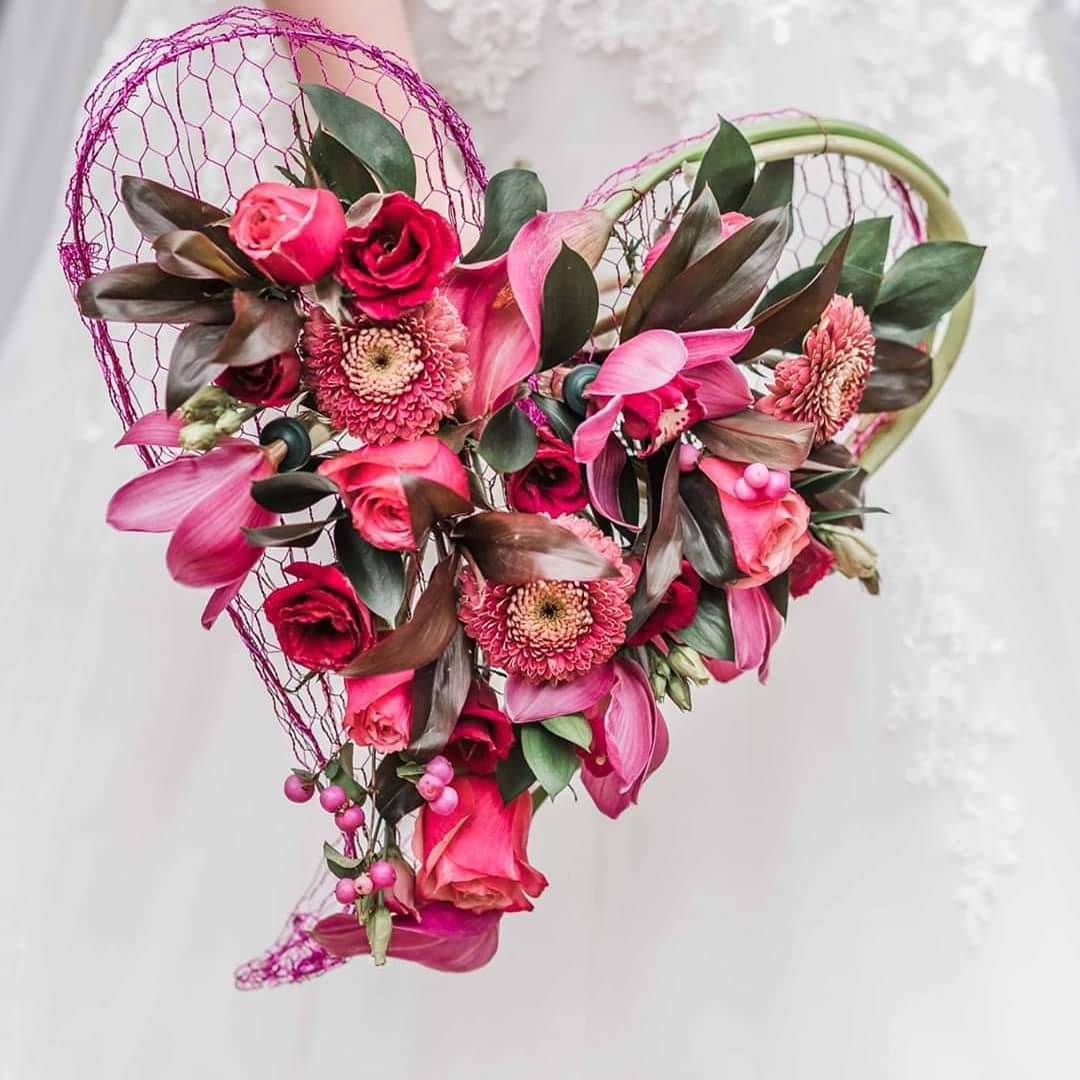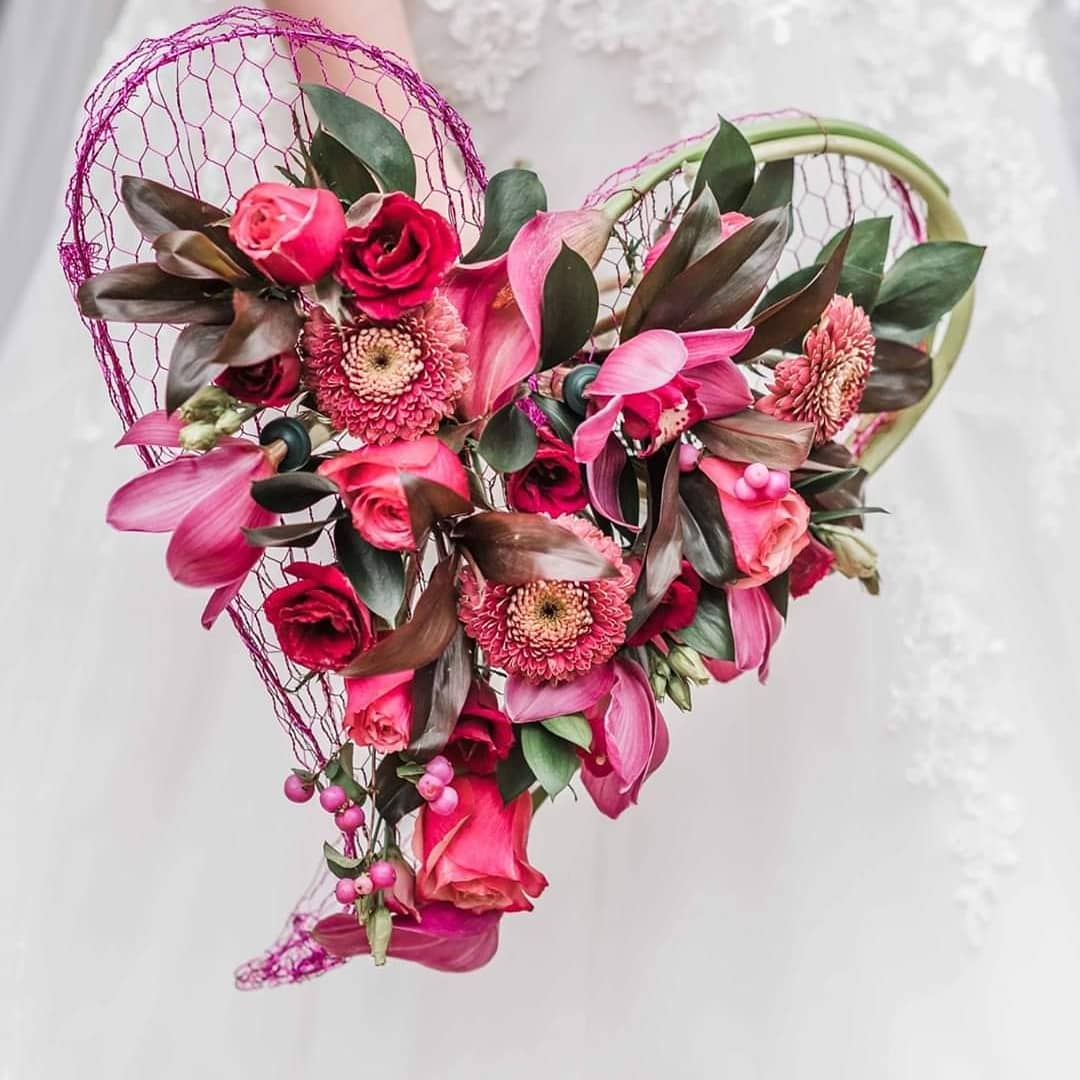 There are few interesting articles about Wedding Day:
5 important points for perfect wedding invitation!