Round wedding arches
Hello my Friends,
Modern wedding fashion is different from the usual classics. Time goes – tastes change. So with the wedding ceremonies. One of the new-fangled trends were arches that serve as a decorative attribute of the celebration. They symbolise favorable changes in life, family happiness and long love. In this article I would like to offer you a selection of a variety of round wedding arches.
Round wedding arch is a trend of 2019
If you do not like the sharp corners of triangular arches, then you may like the round wedding arch — it supports fashion trends and at the same time looks very gentle. Round arches are probably the most common option today. Initially, this arch symbolised the vault of heaven, later it was made oval – in the form of a horseshoe, a symbol of wealth and good luck;
Wedding arch with natural branches, round and semicircular shape – the personification of the wedding ring and a symbol of loyalty.
You can start your imagination and use any material you want: ribbons, crystal, mirror, feather, lace or even sea shells.
People think that arches made of balloons or paper flowers always looks cheap, so tell you the truth, –  I saw a lot of weddings and hundreds of arches, sometimes such arches really looks awful, but if you have decorator with "gold hands" even balloon arch can be marvelous!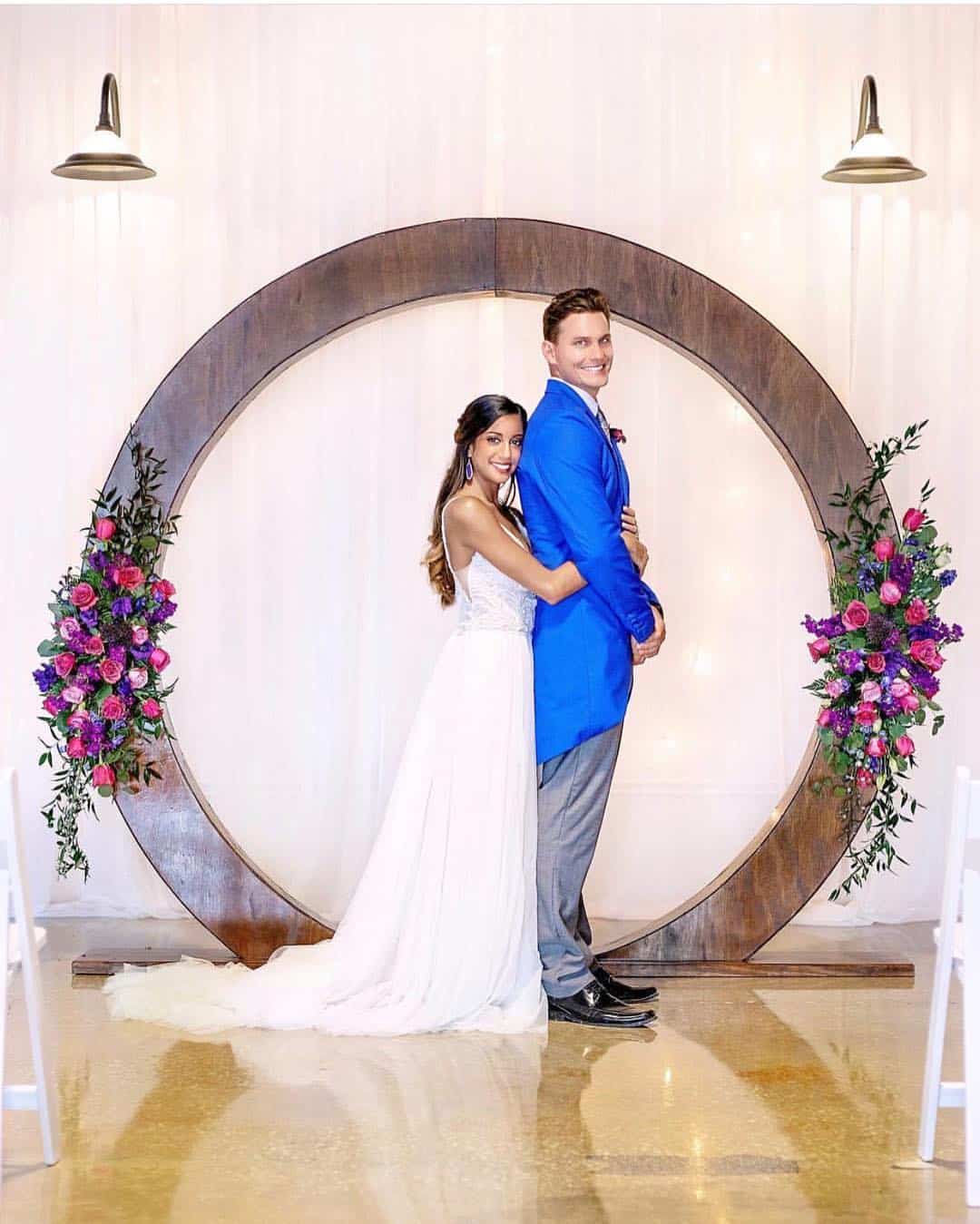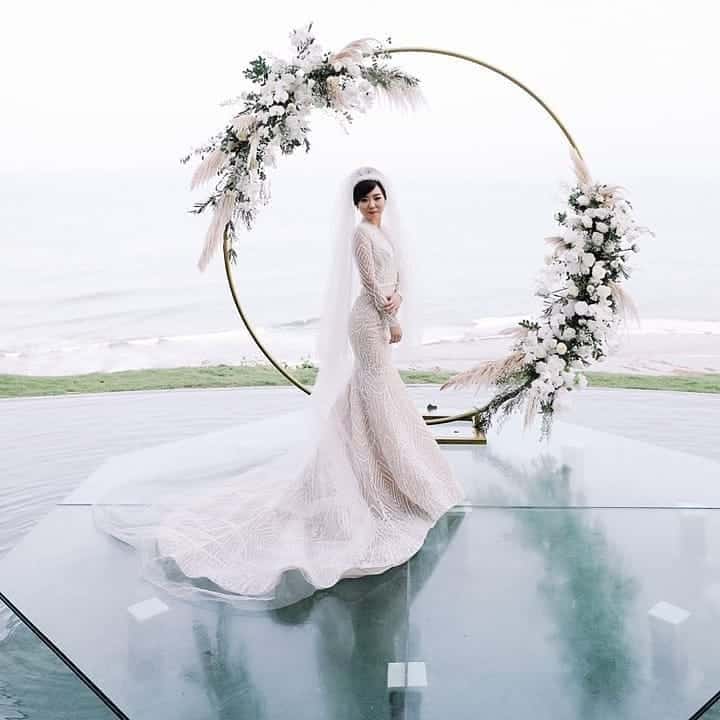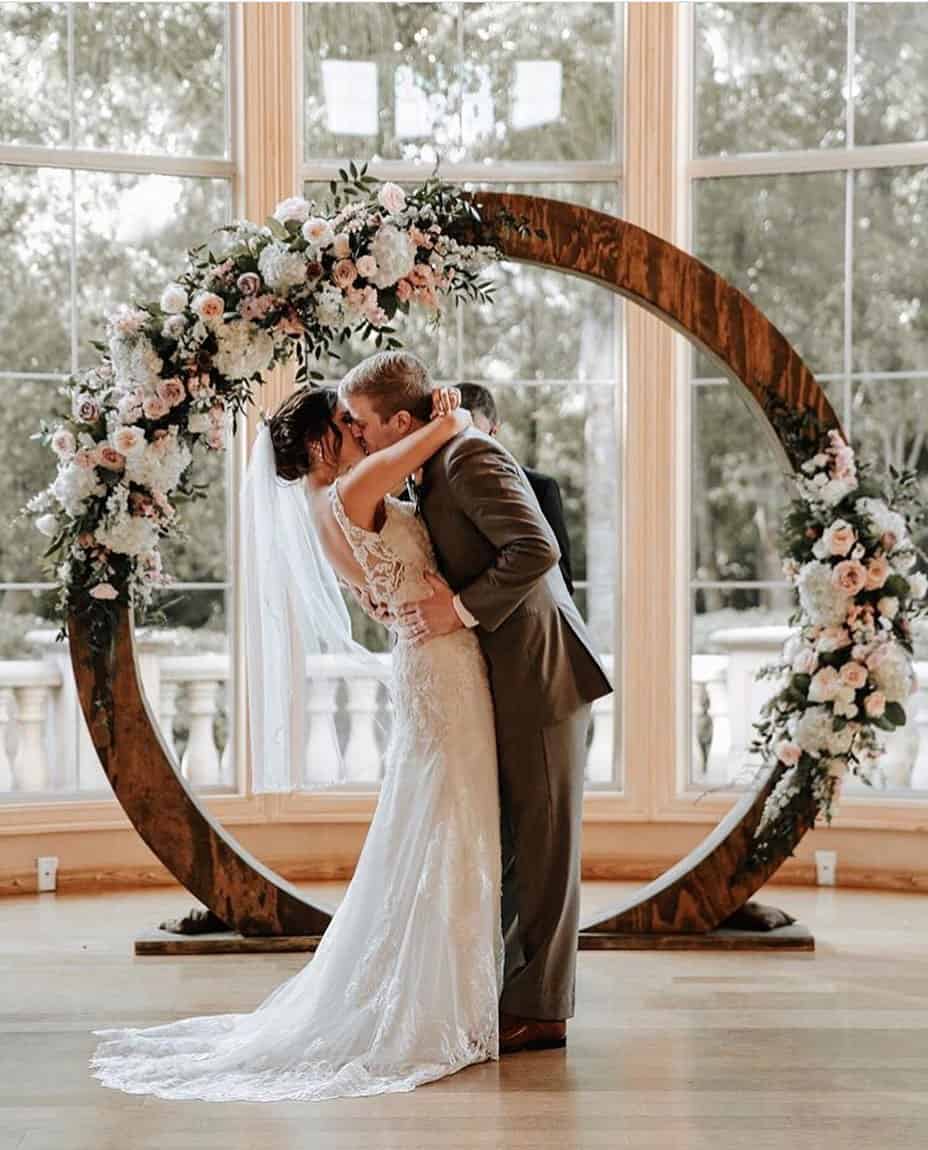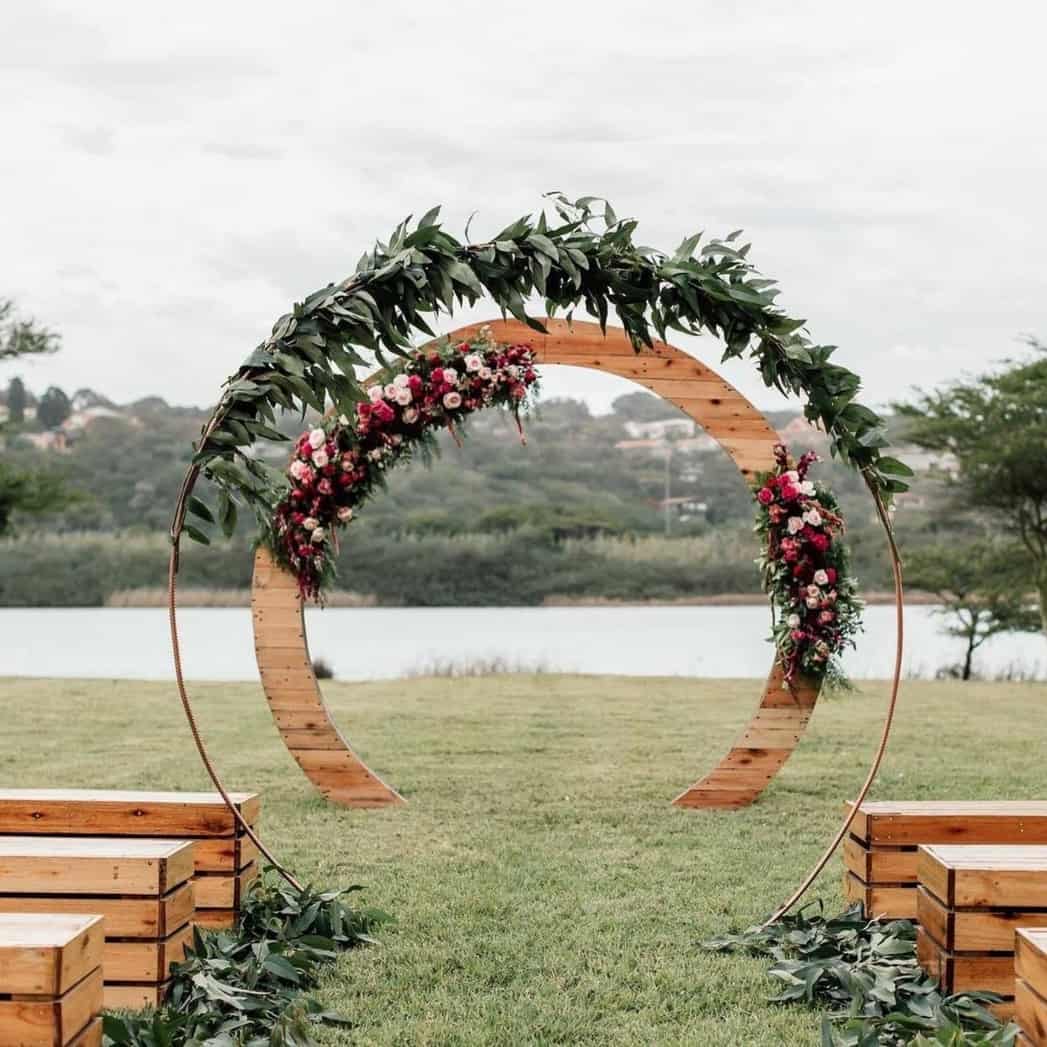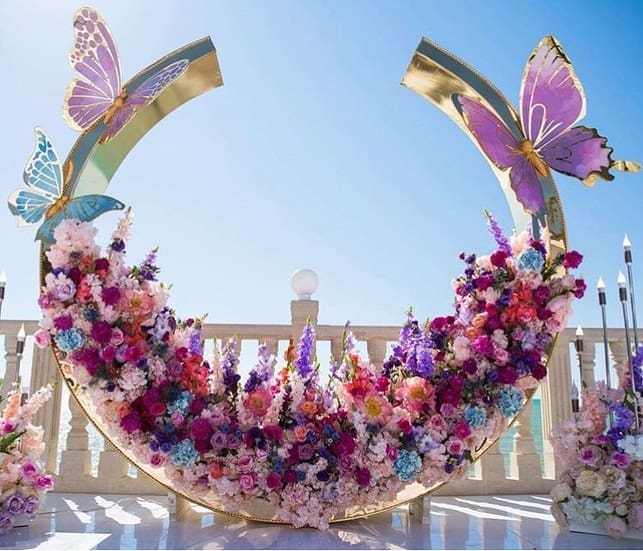 Rustic round arches looks gorgeous!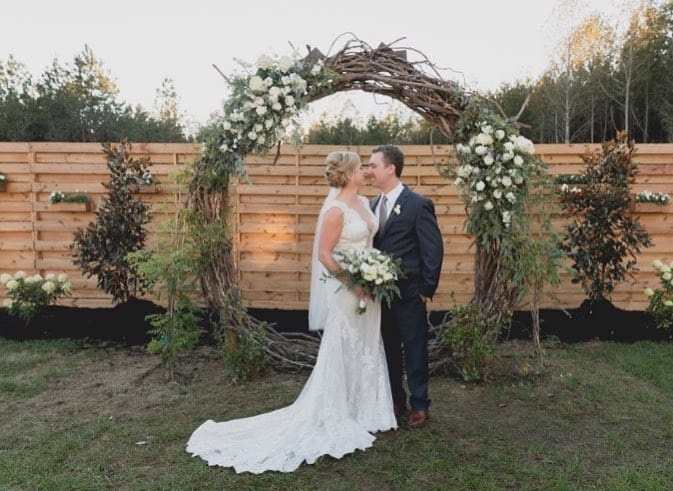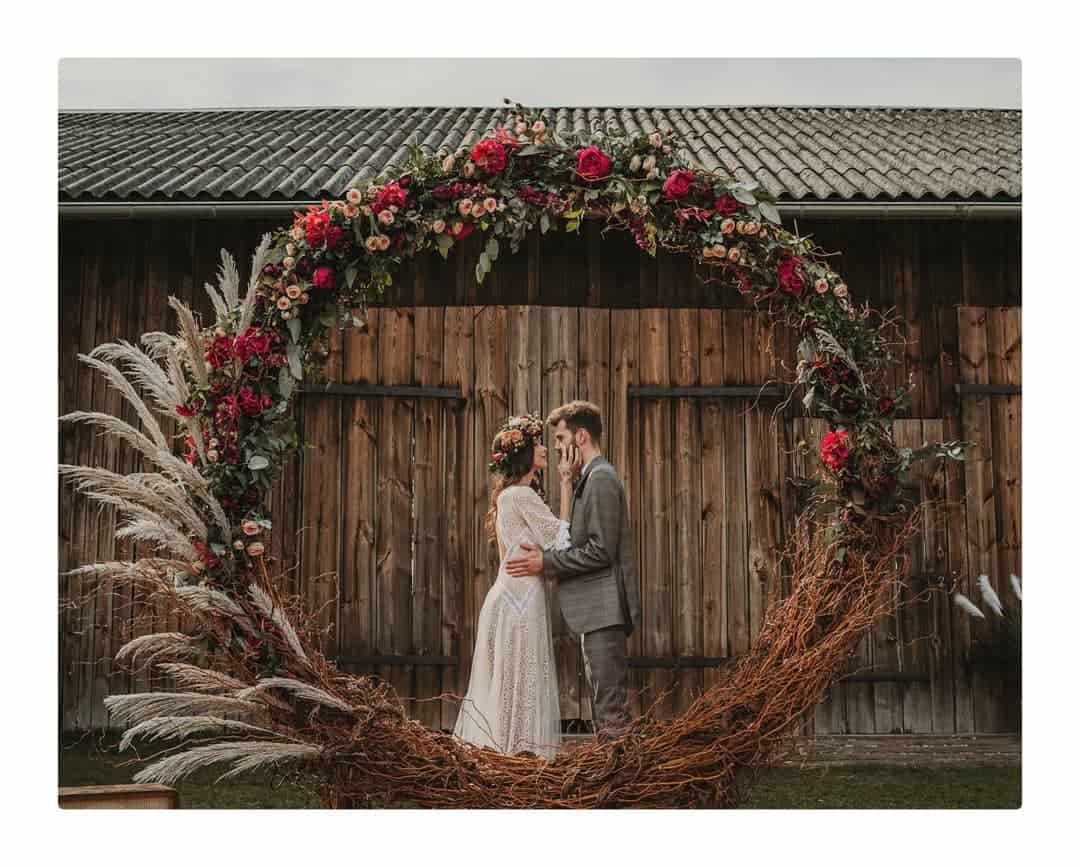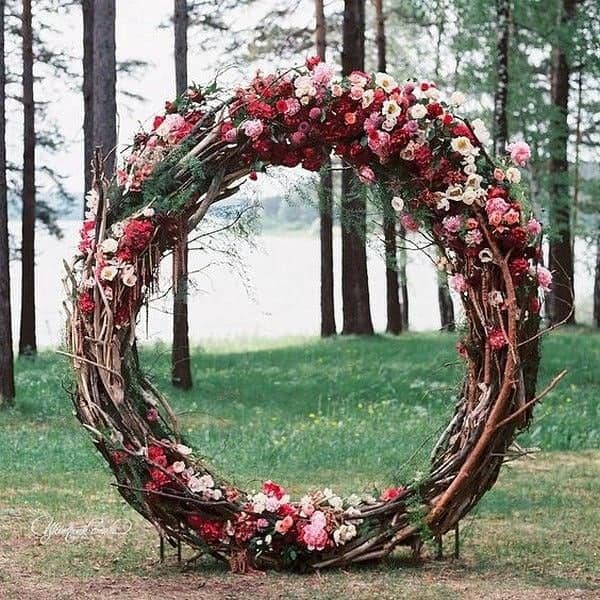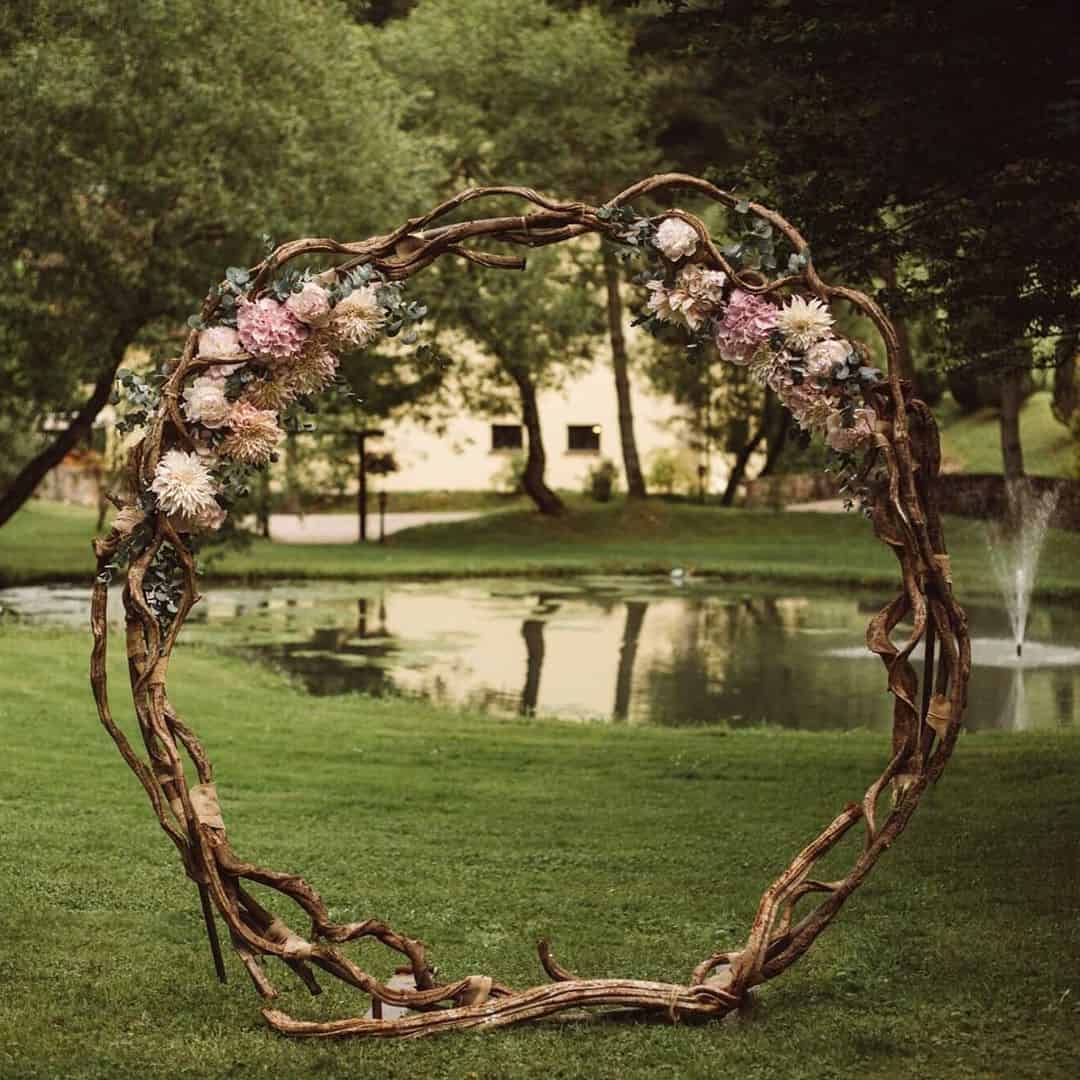 Pampas grass became the most popular material for wedding arches now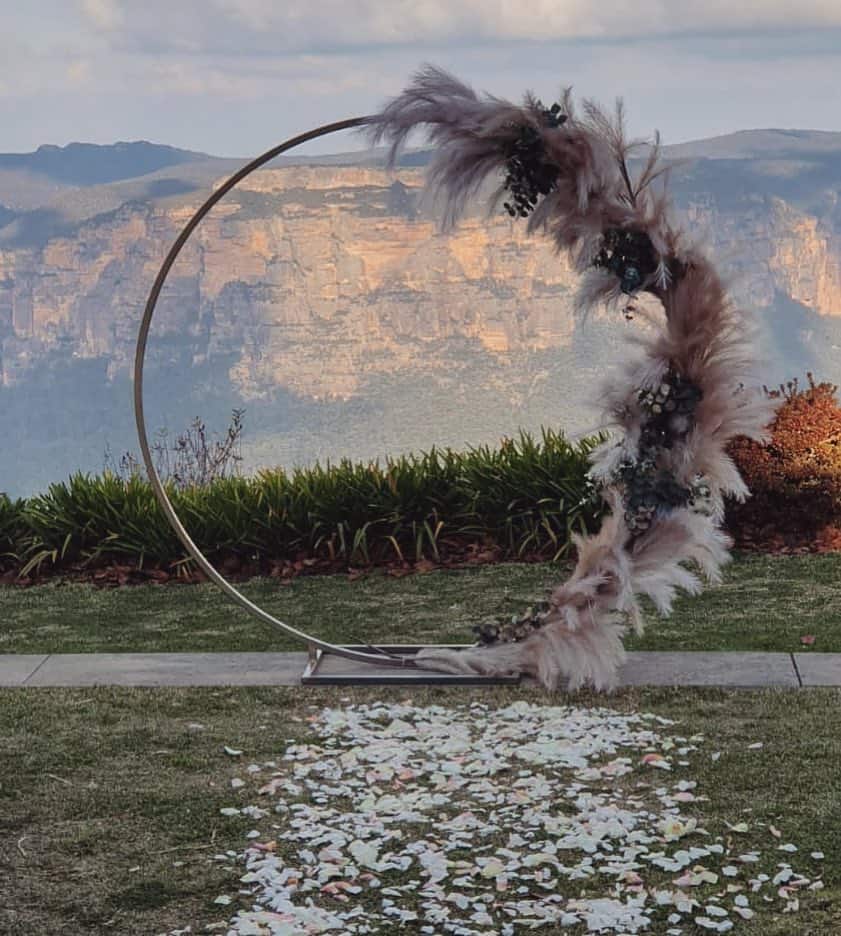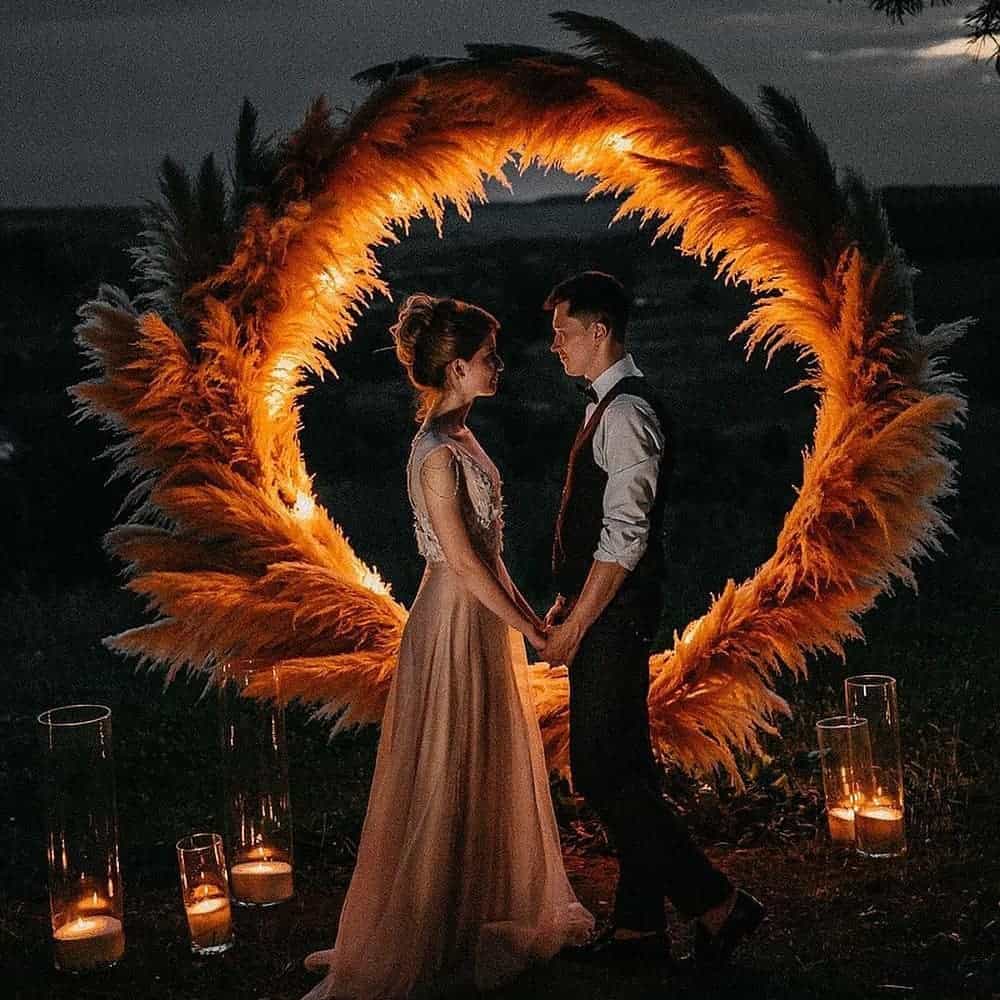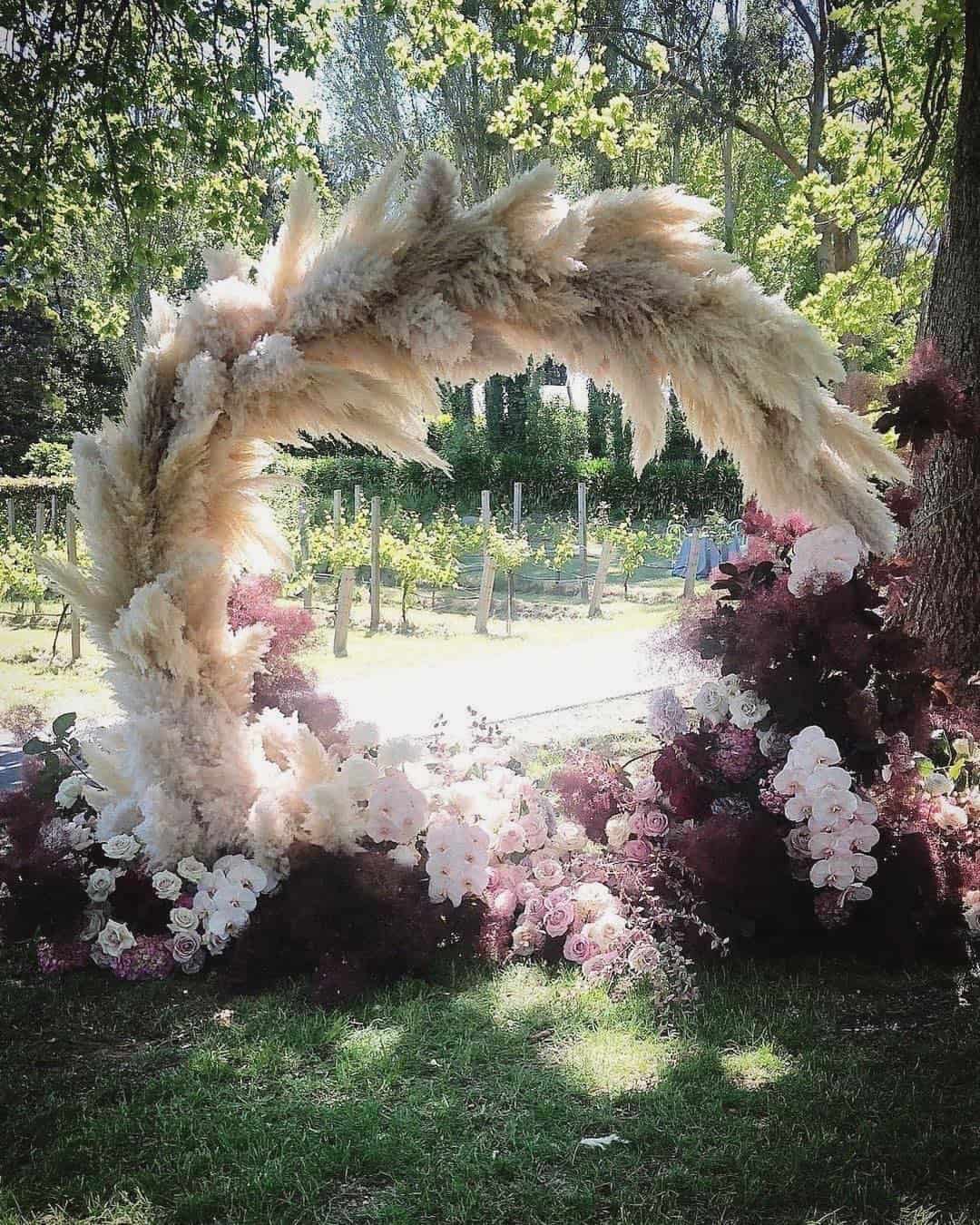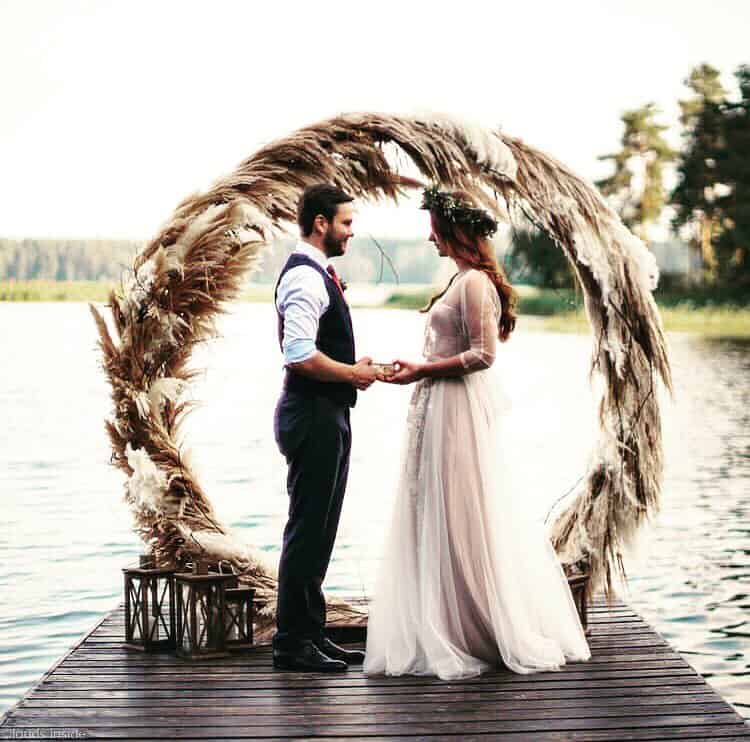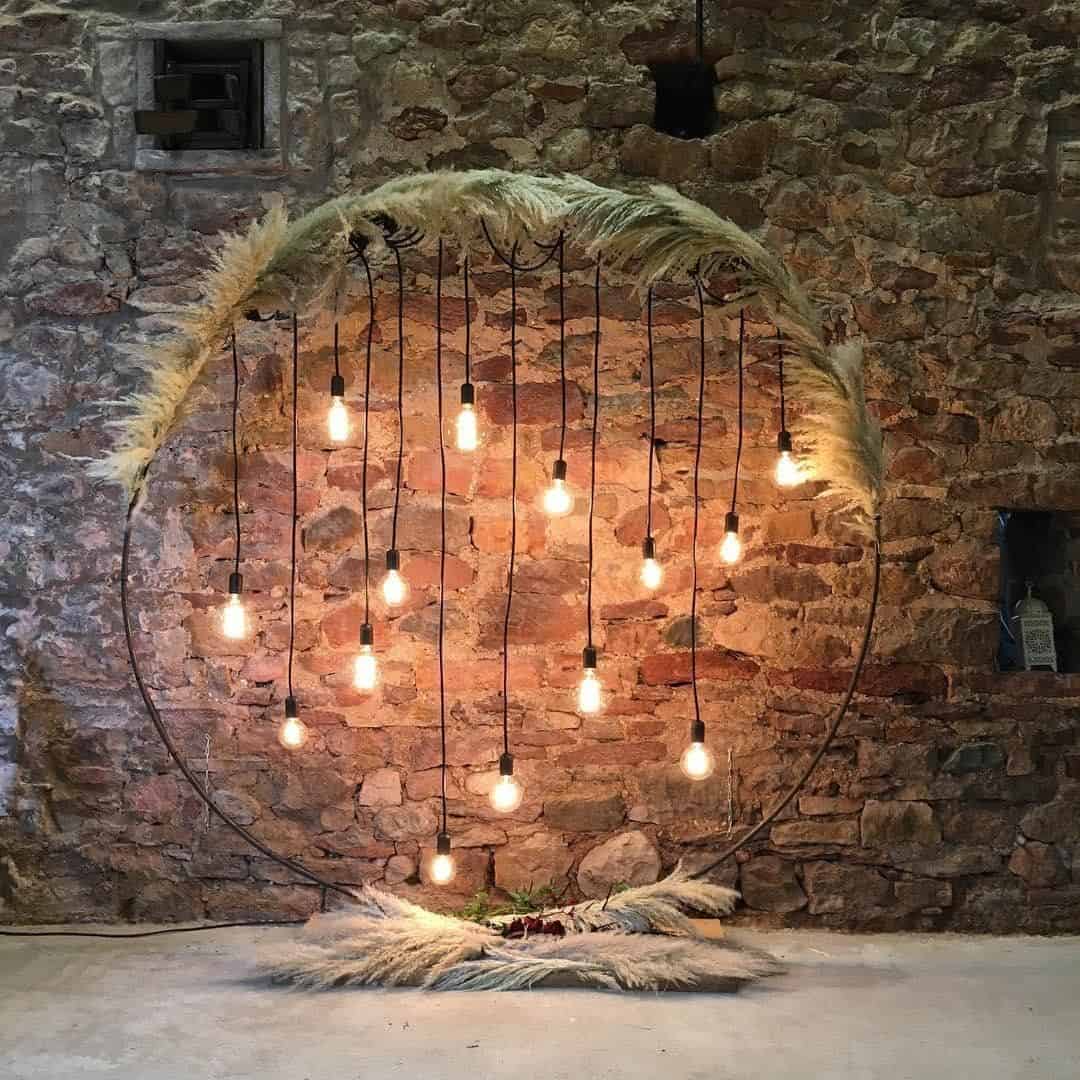 Semi-circle wedding arches never goes out of fashion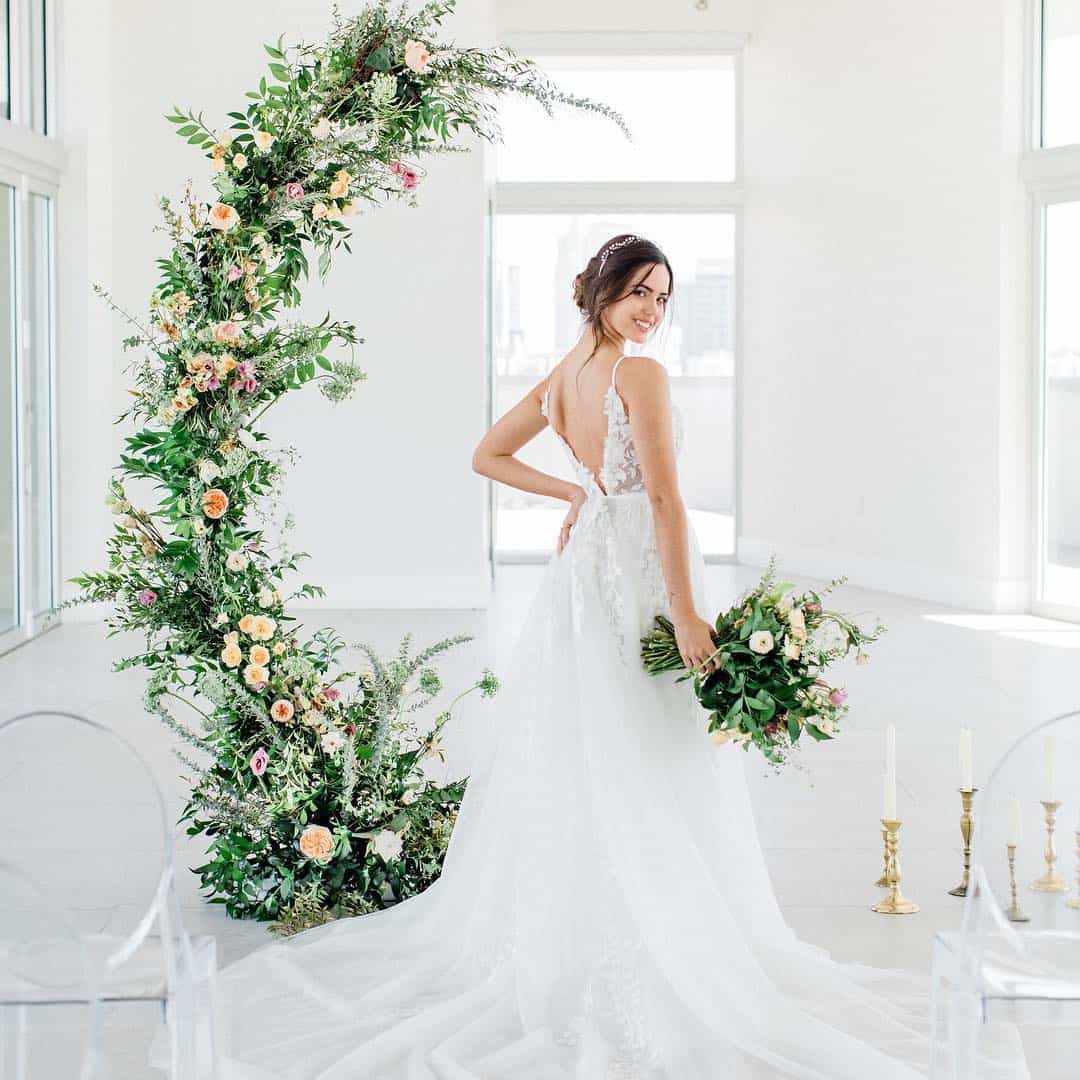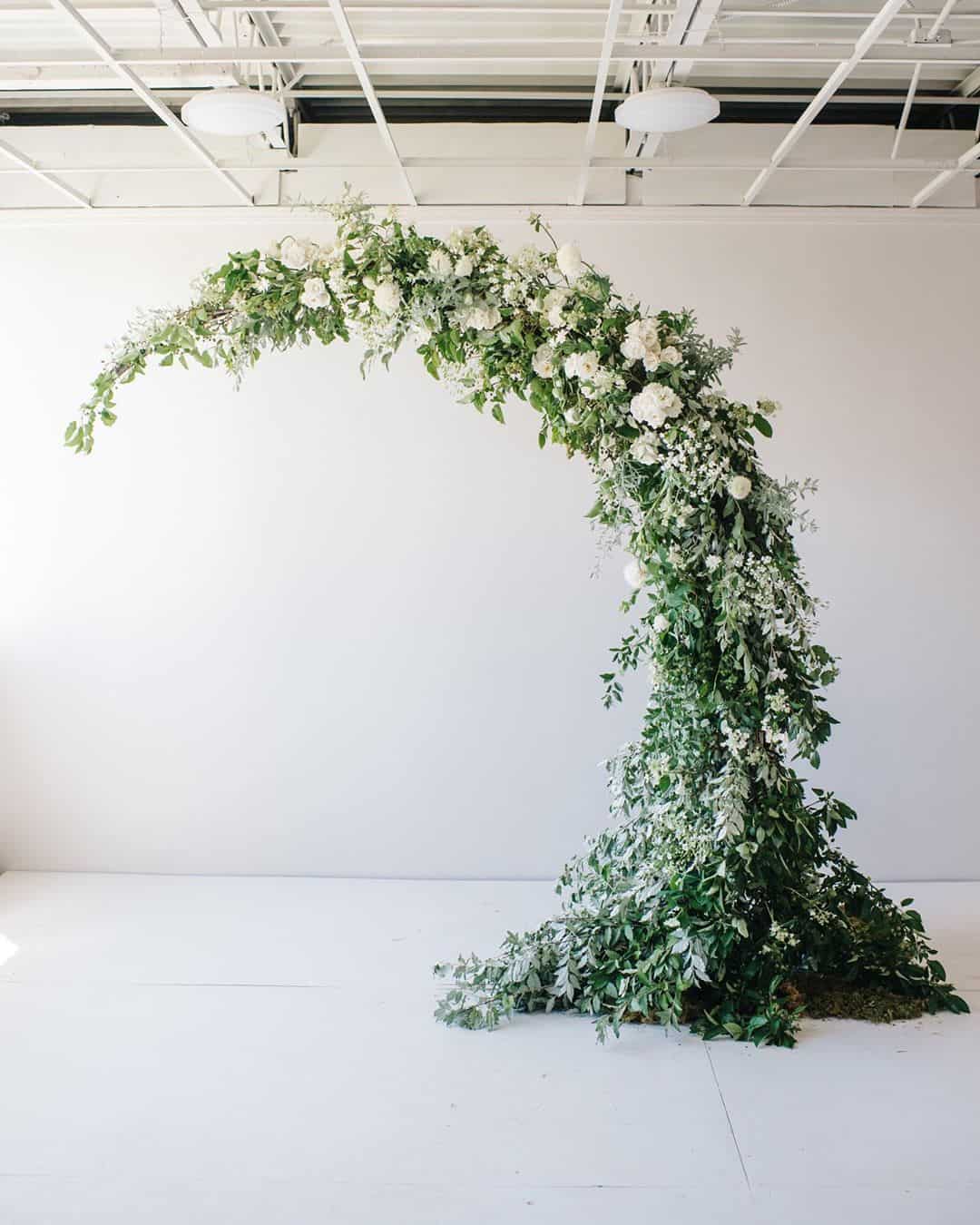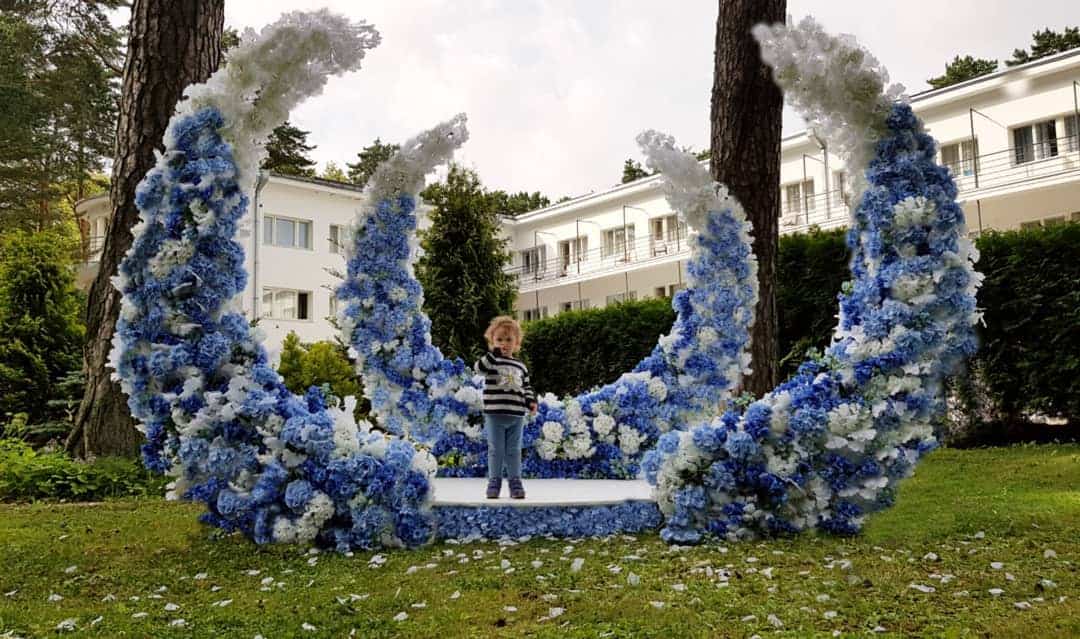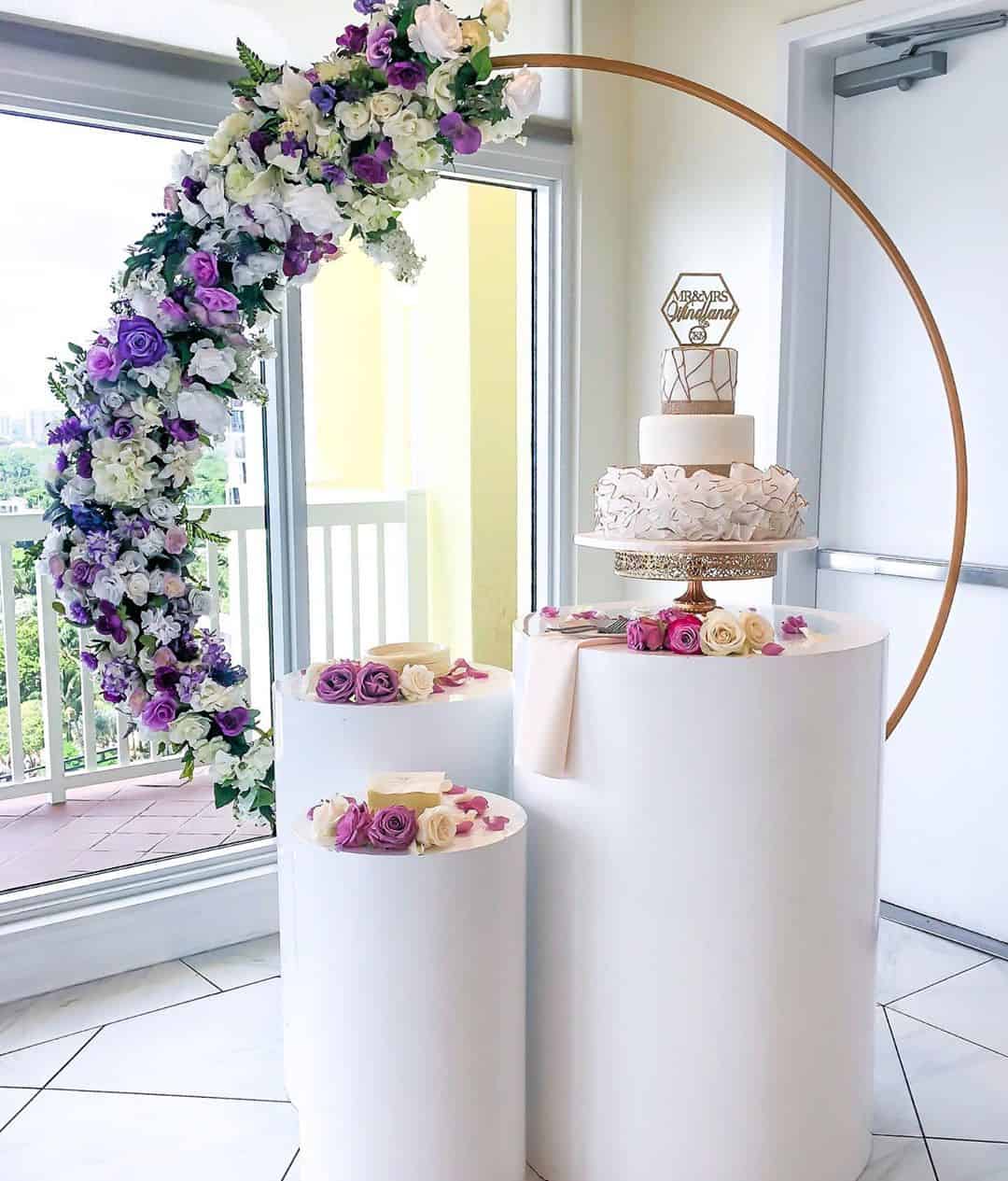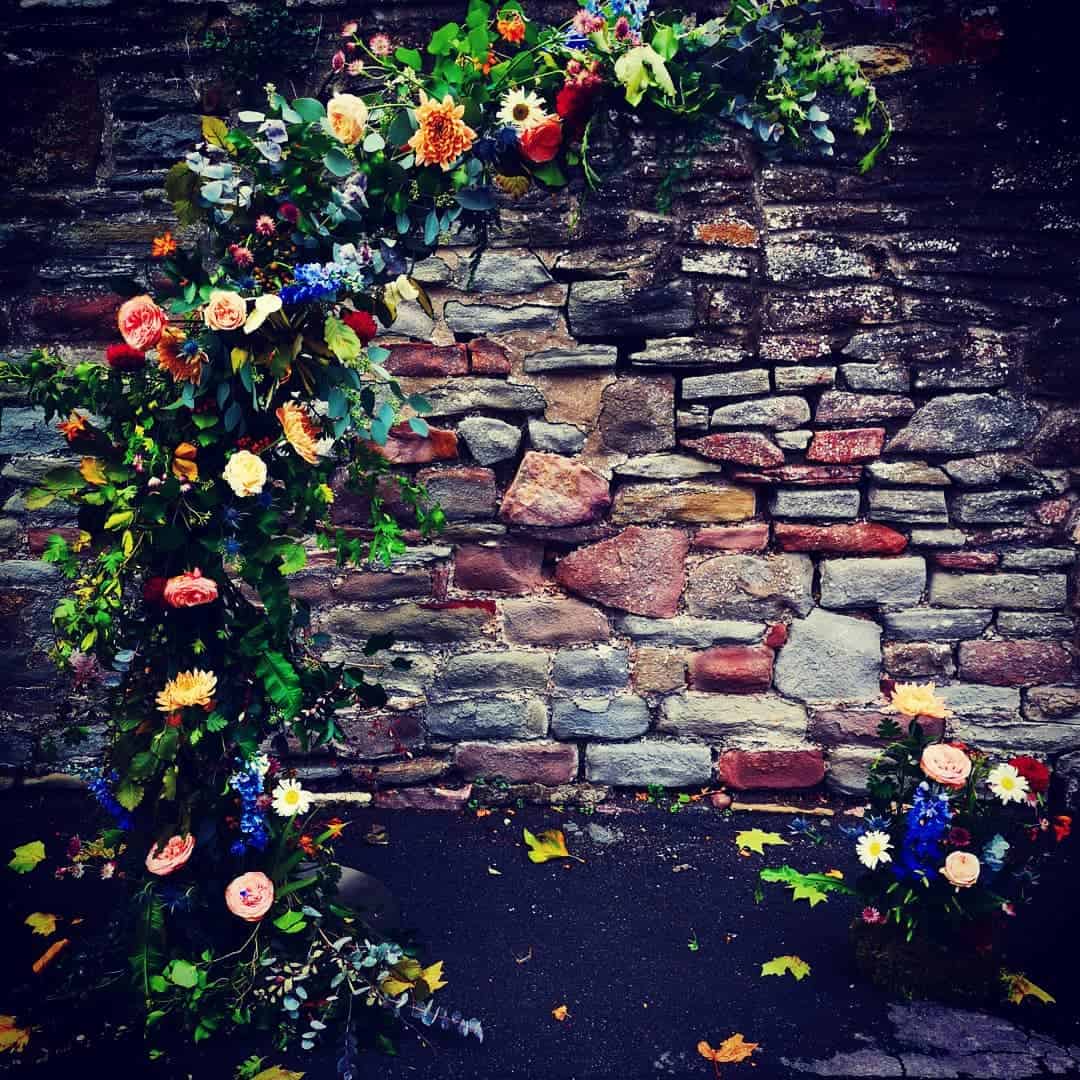 Non-standard round arches – lovely ideas.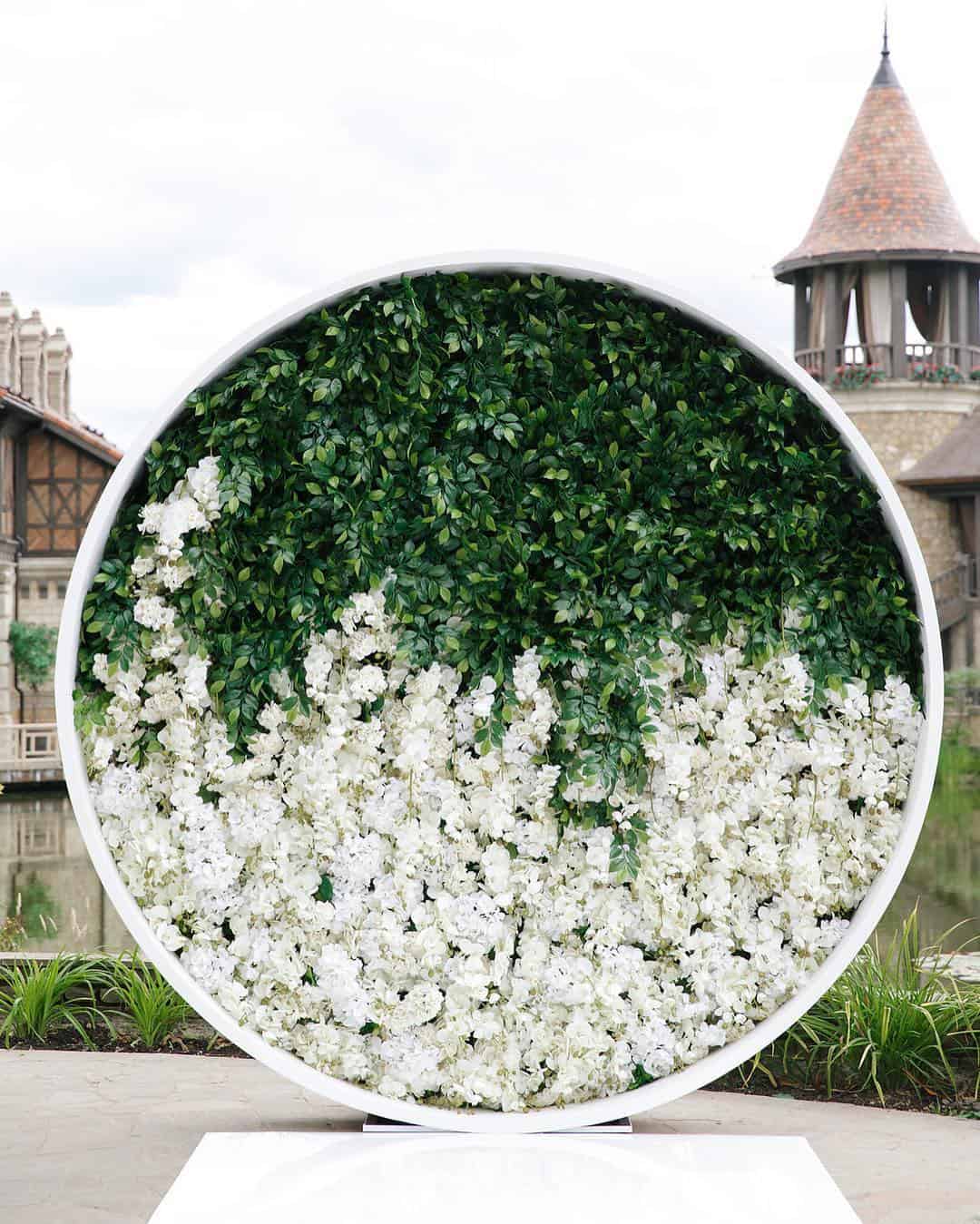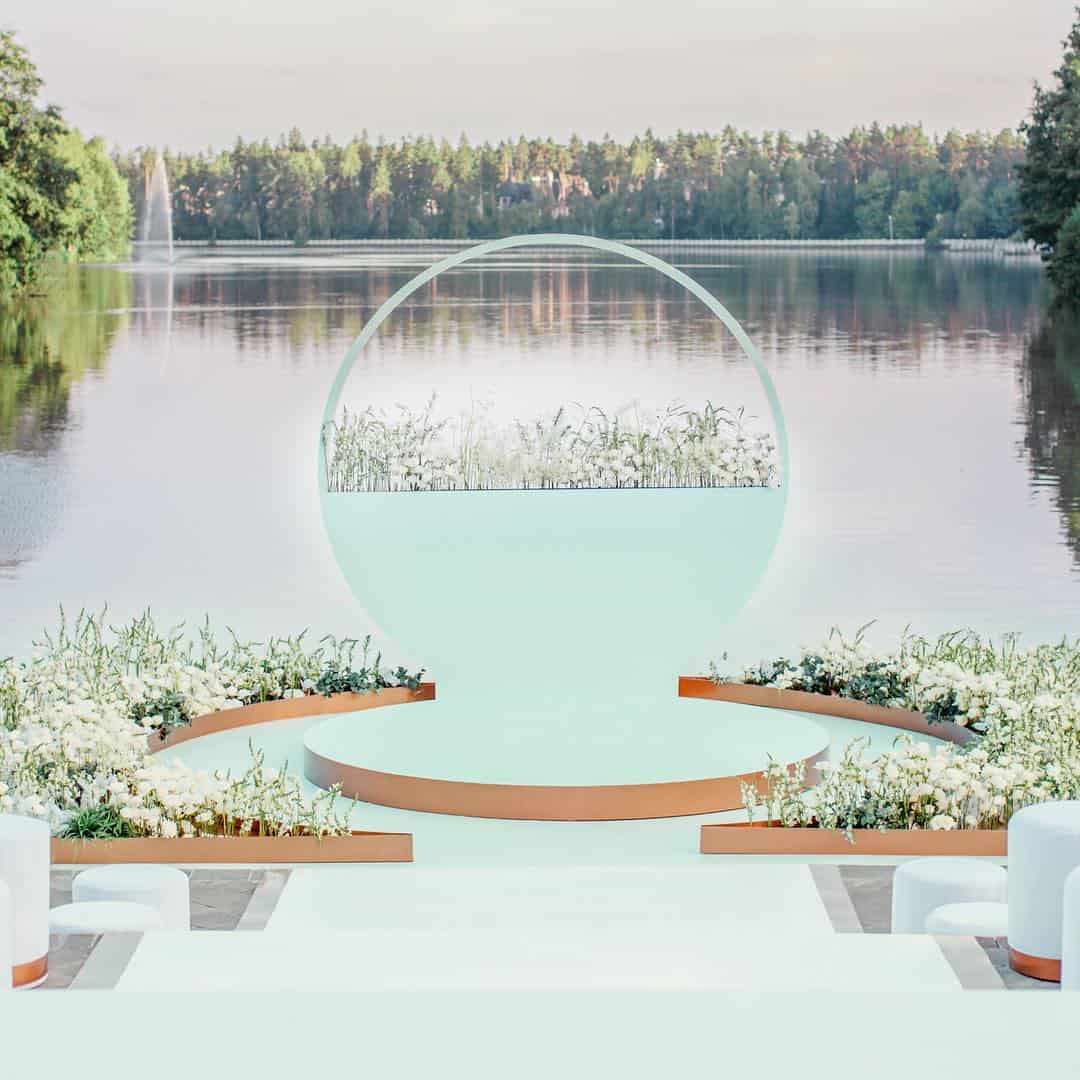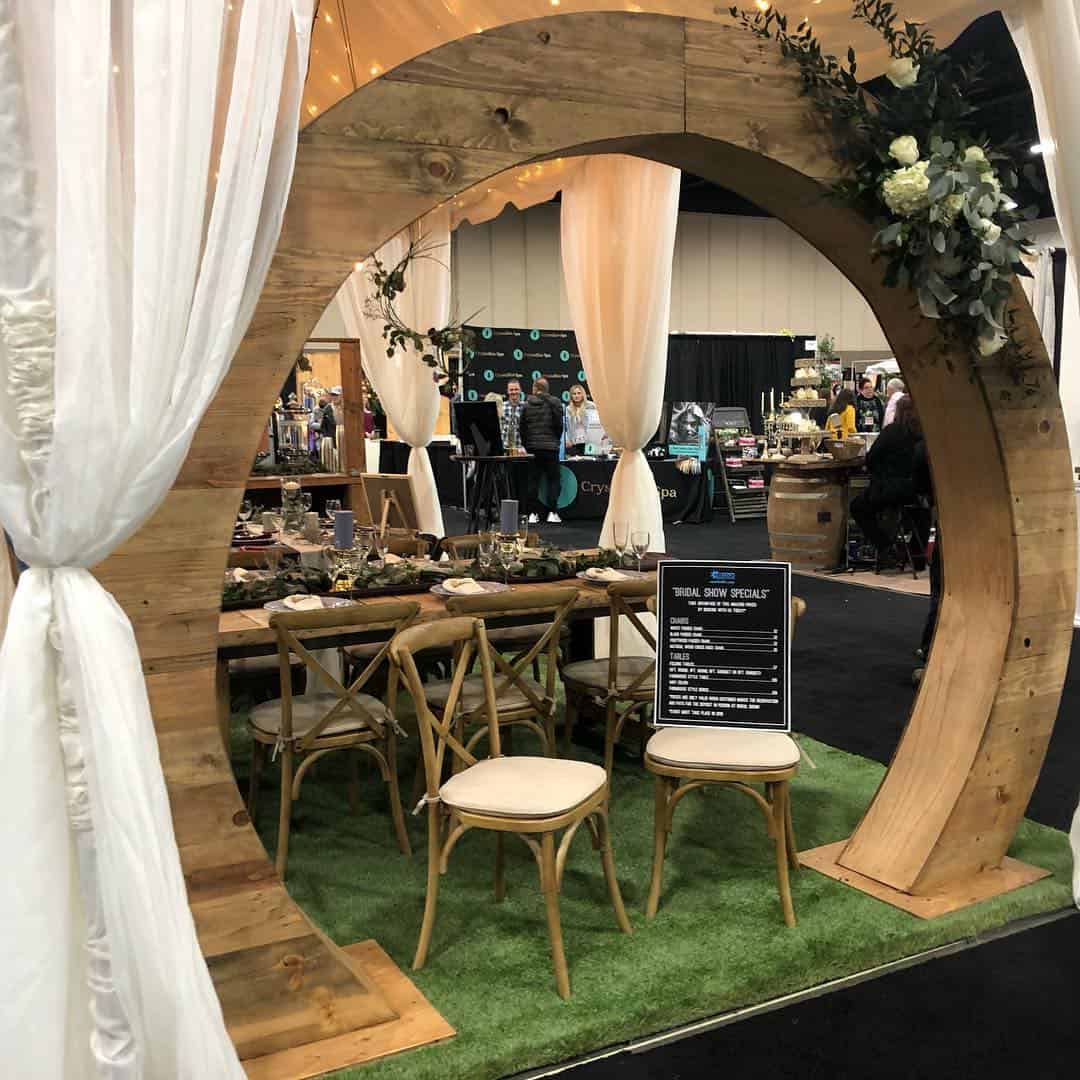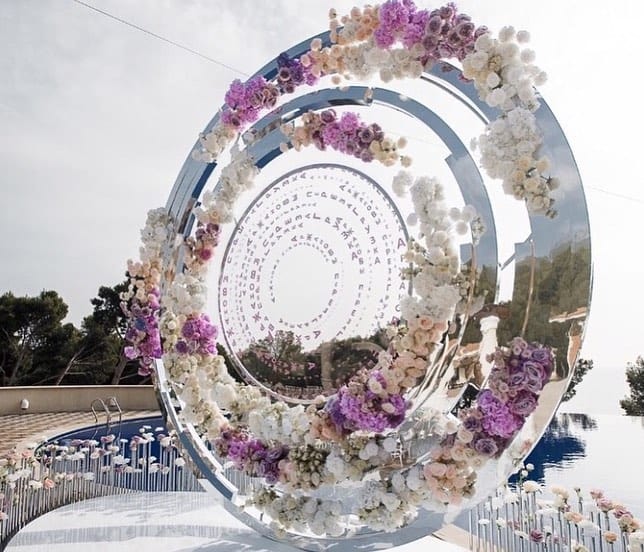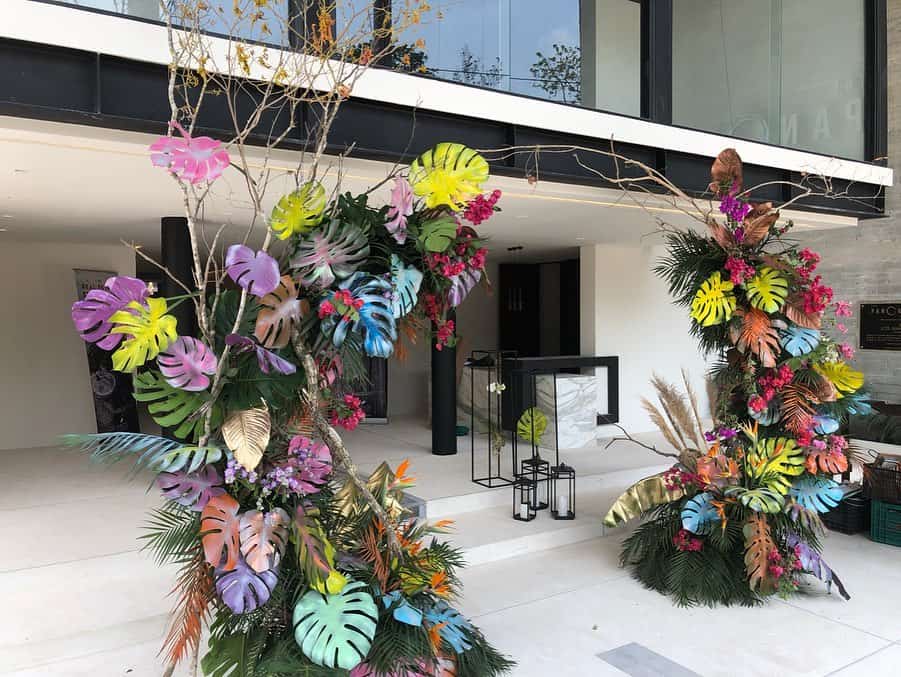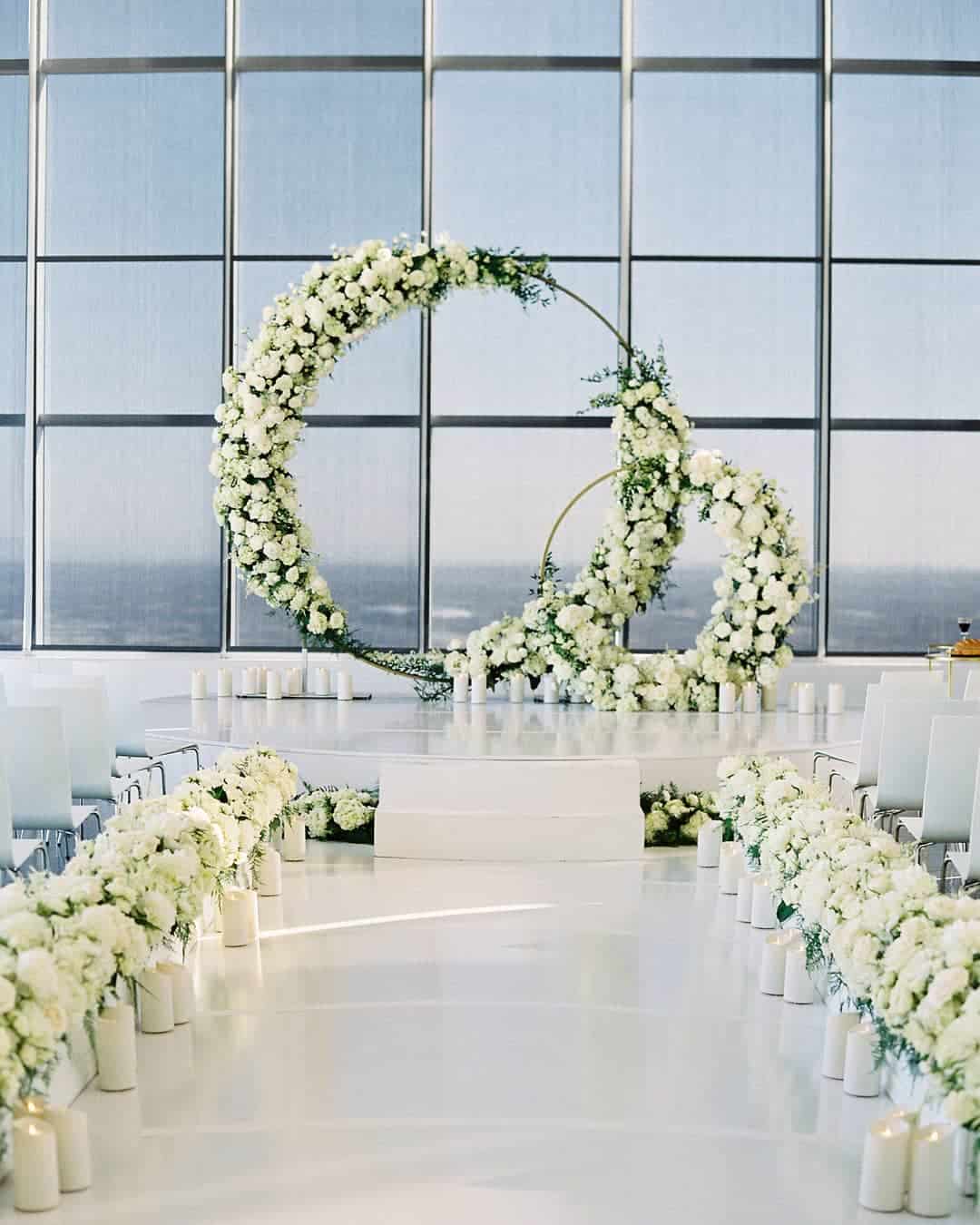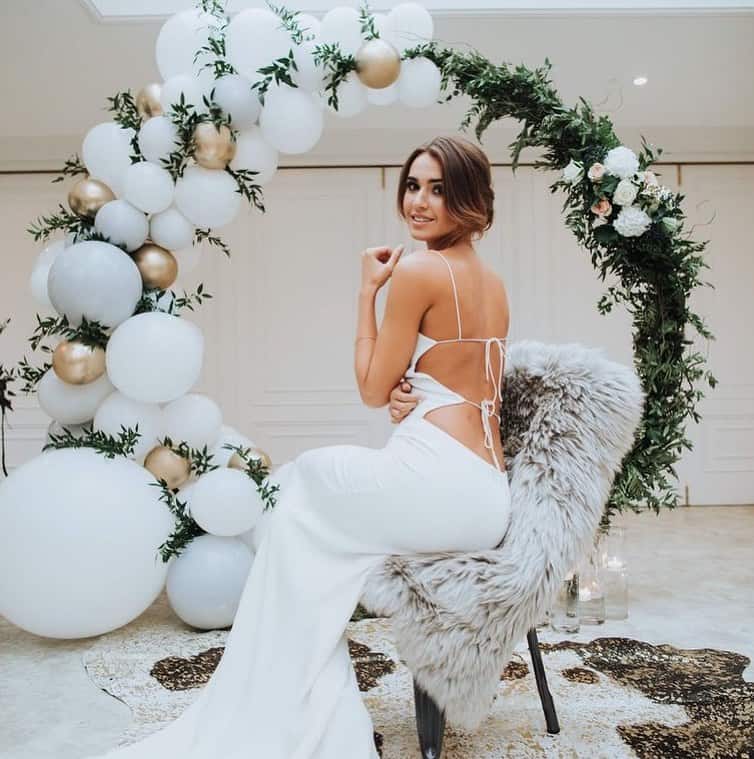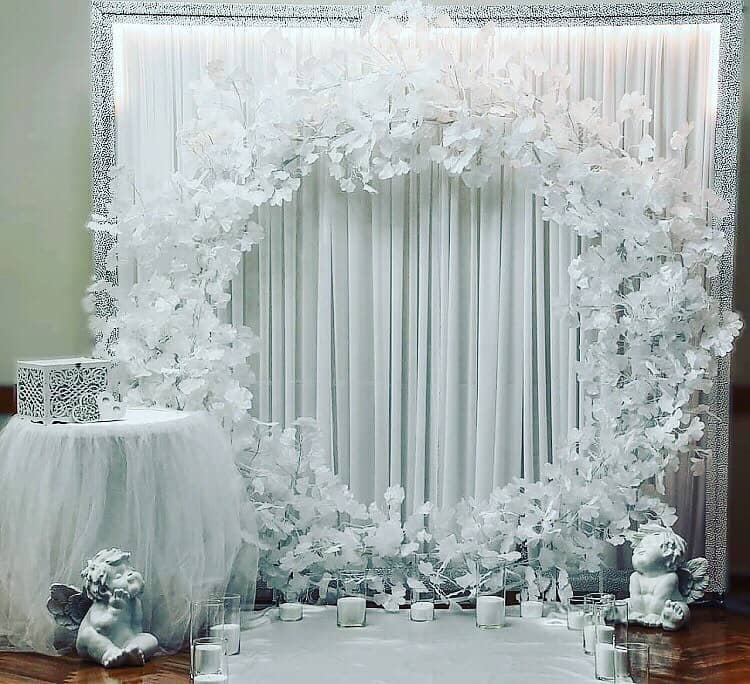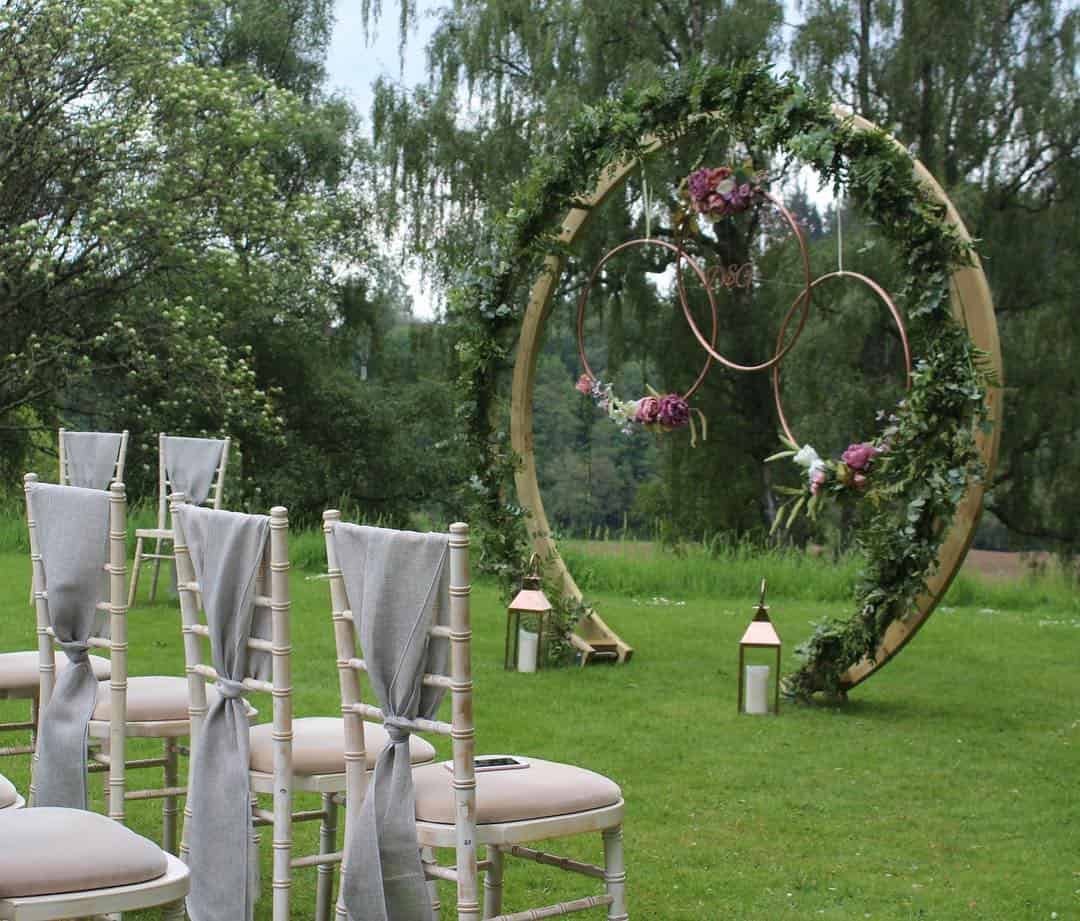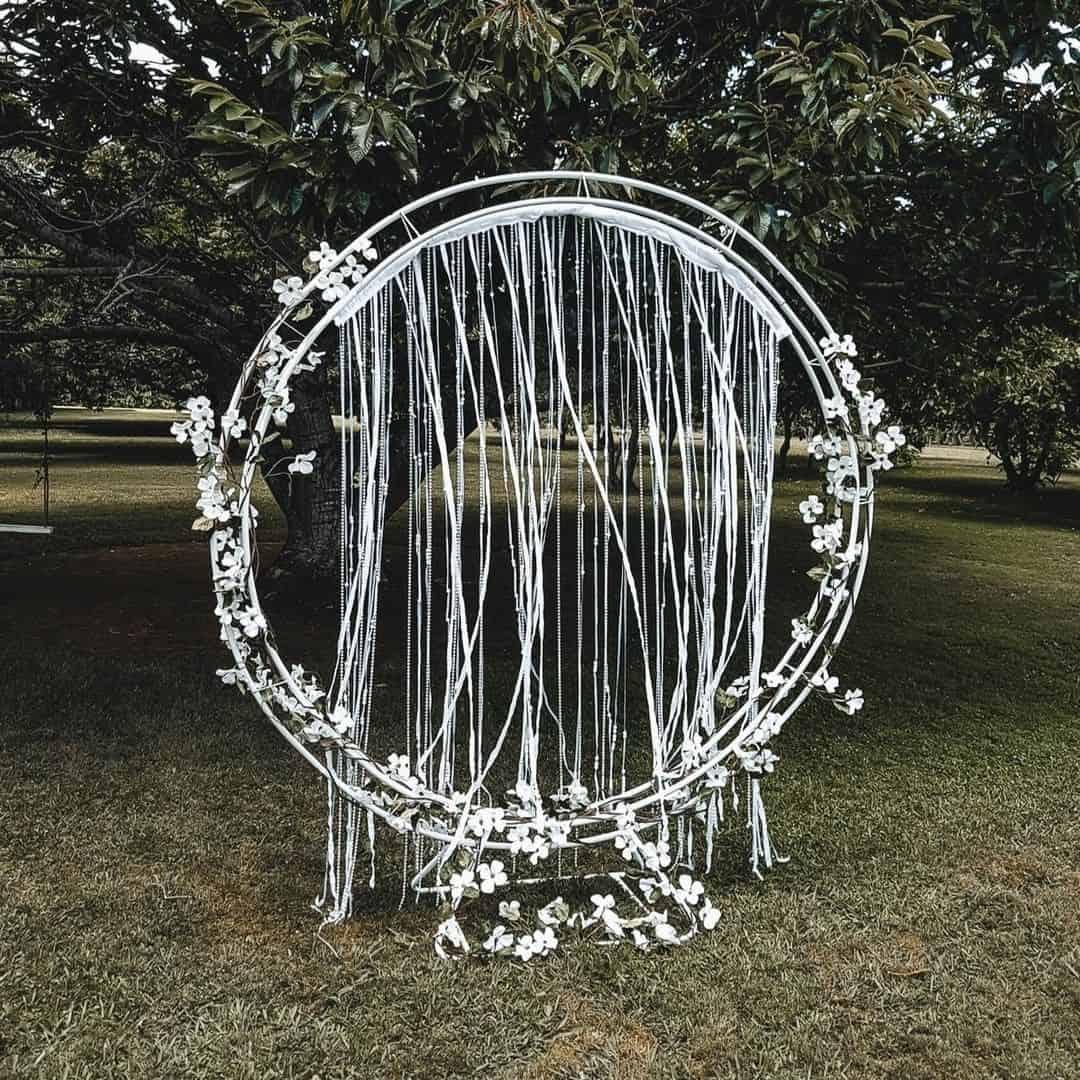 Beautiful round arches  – some more ideas for your wedding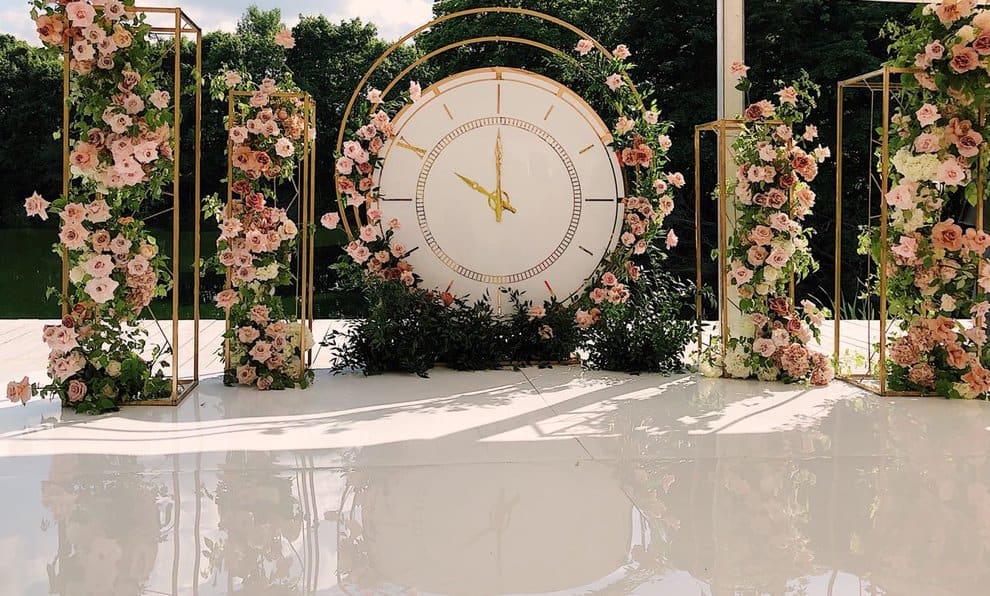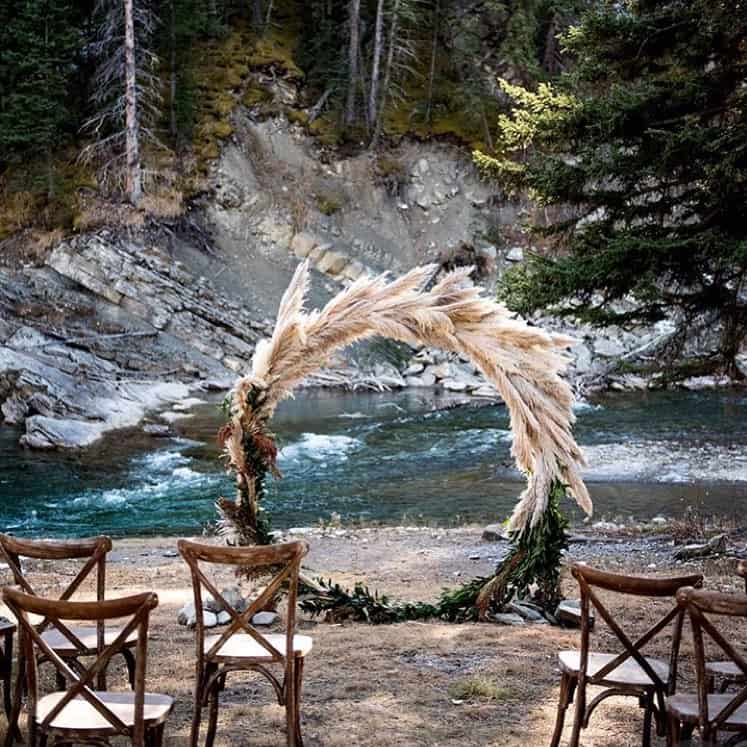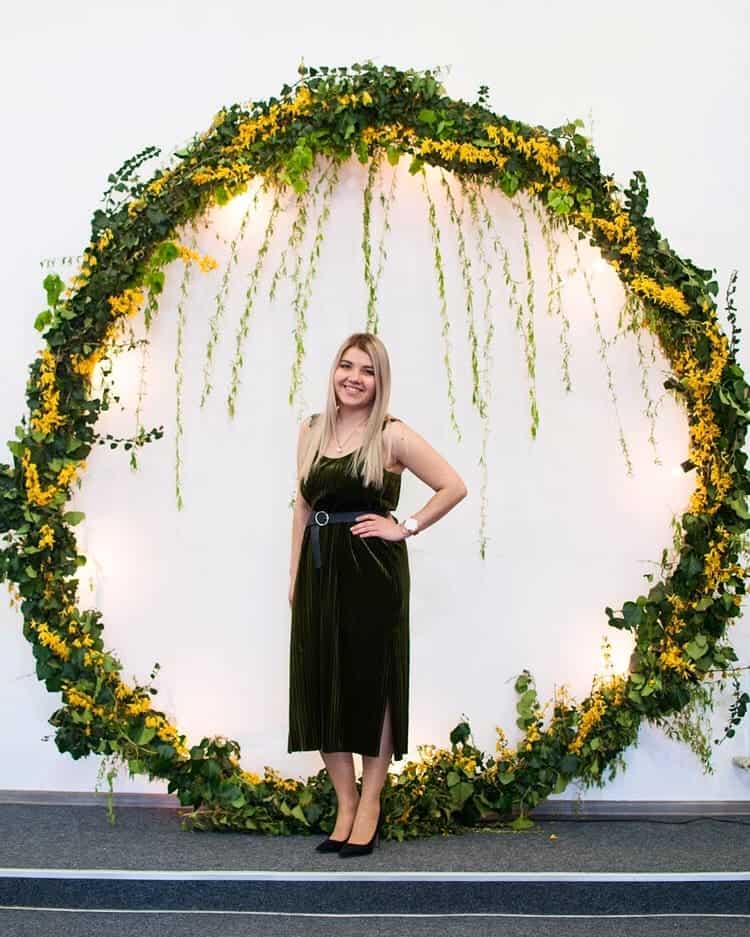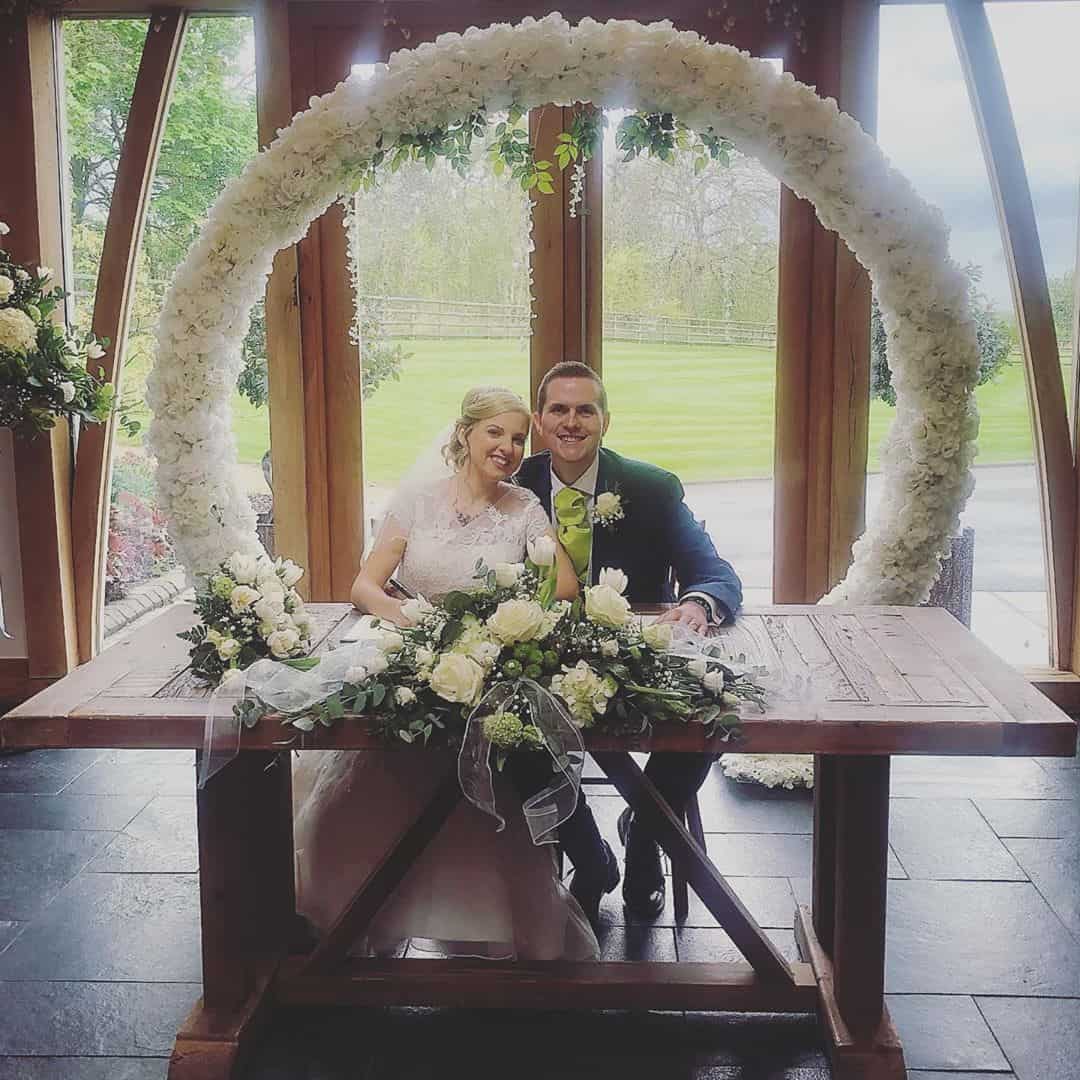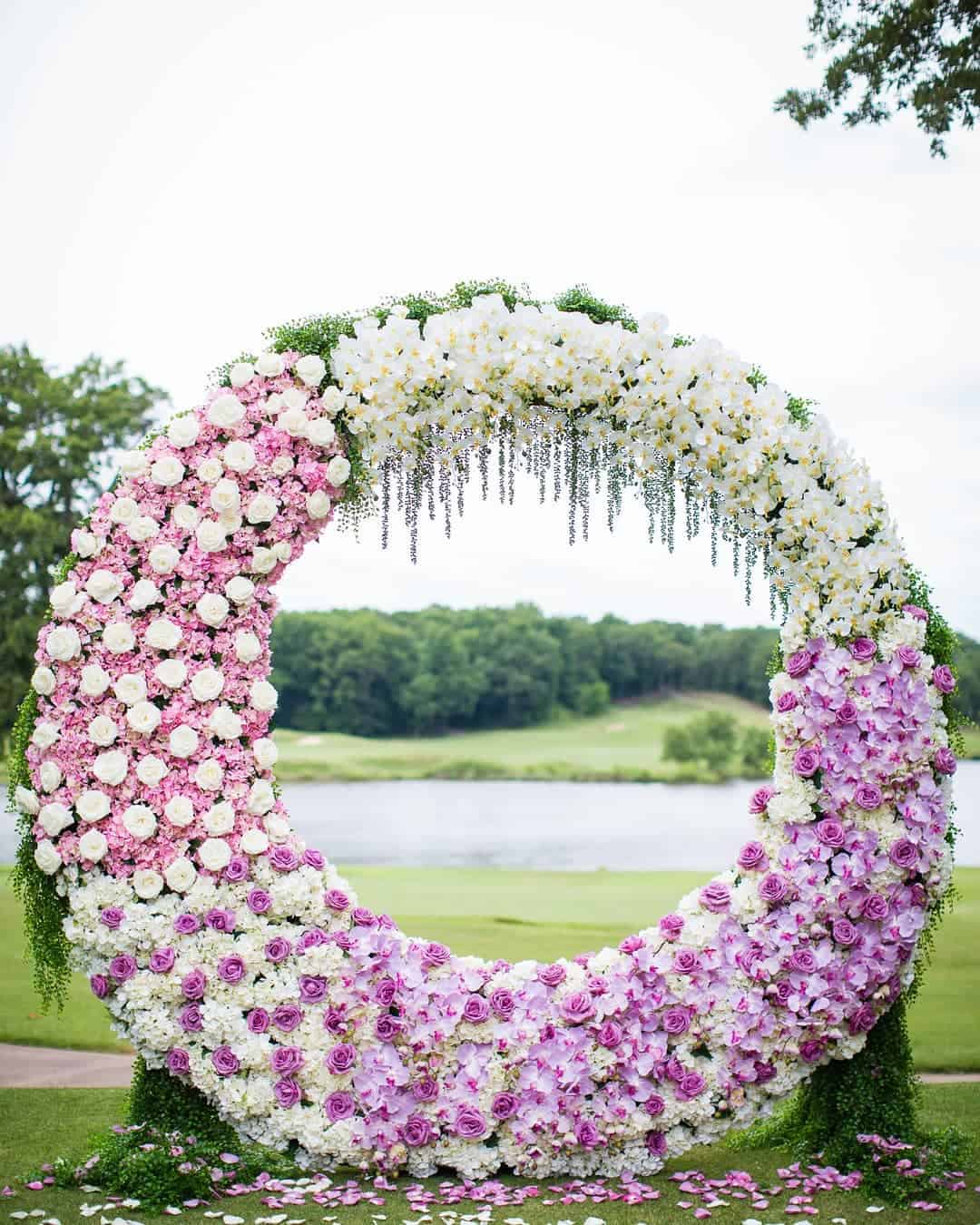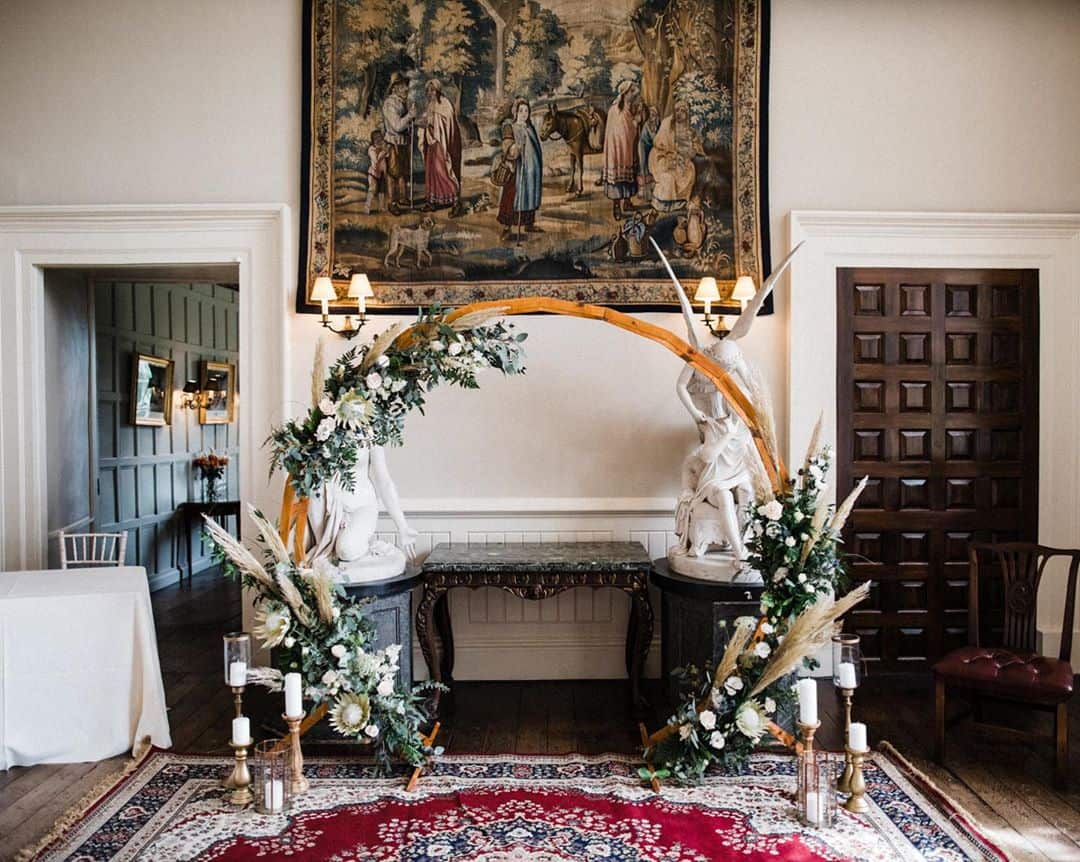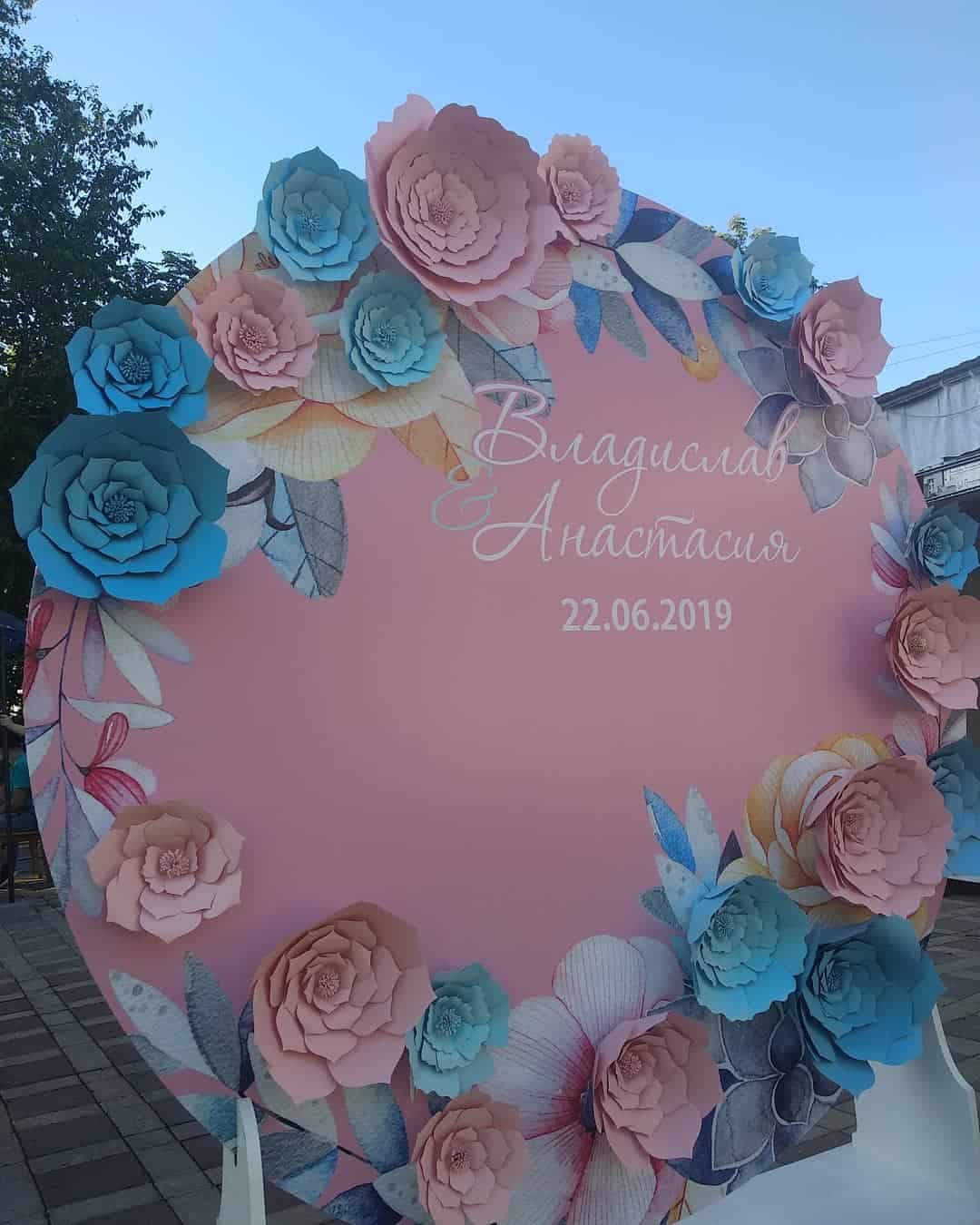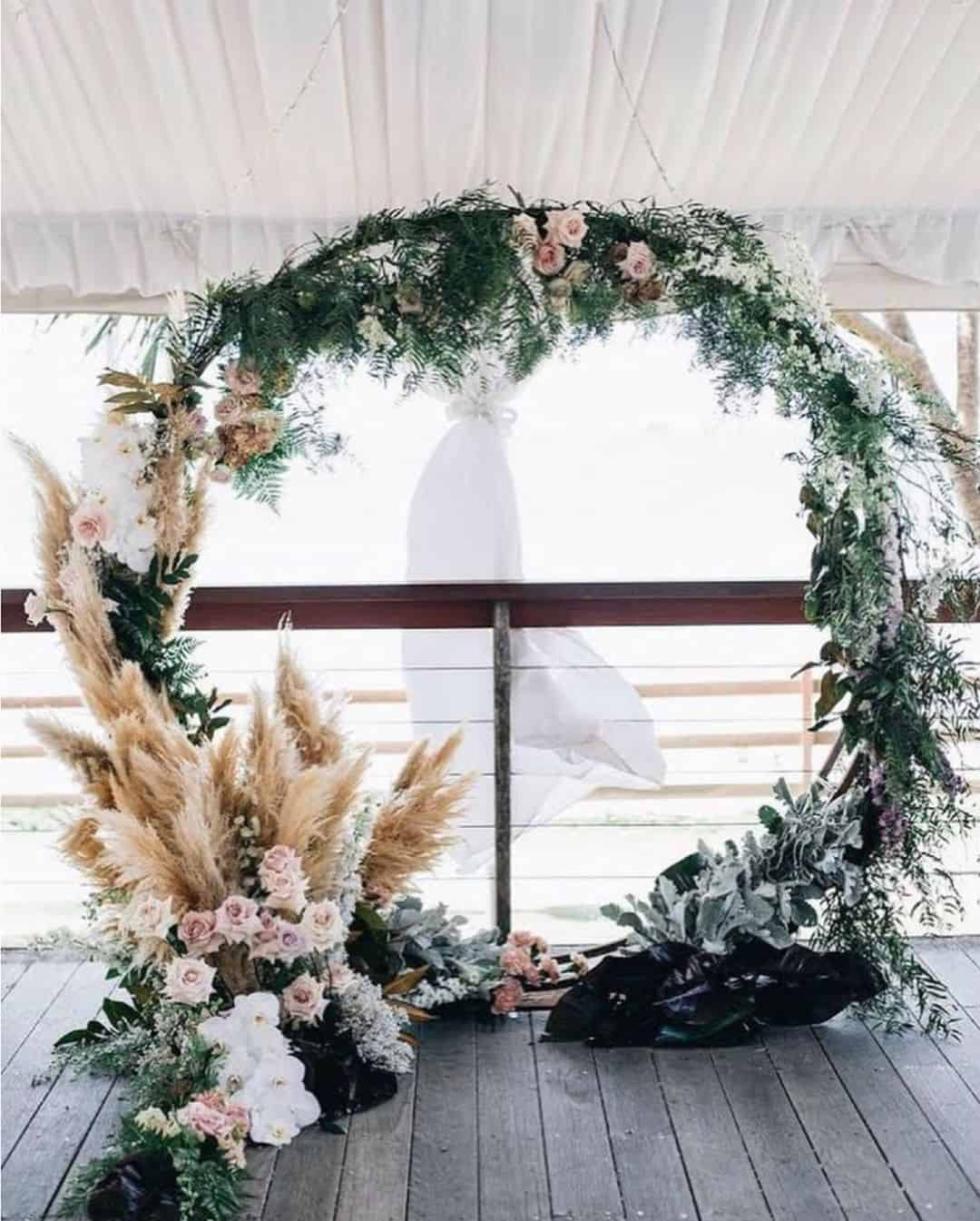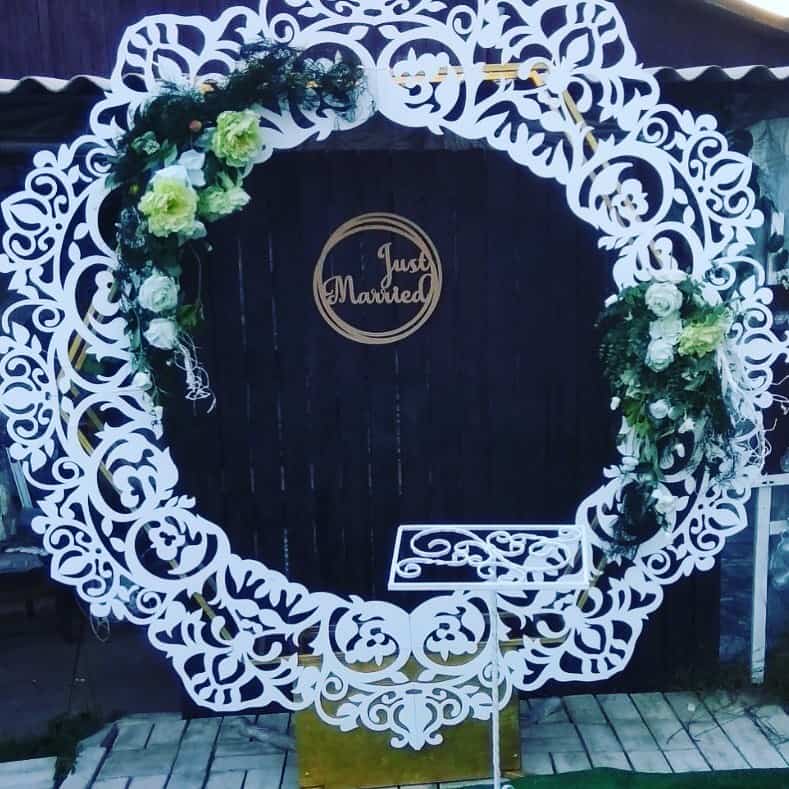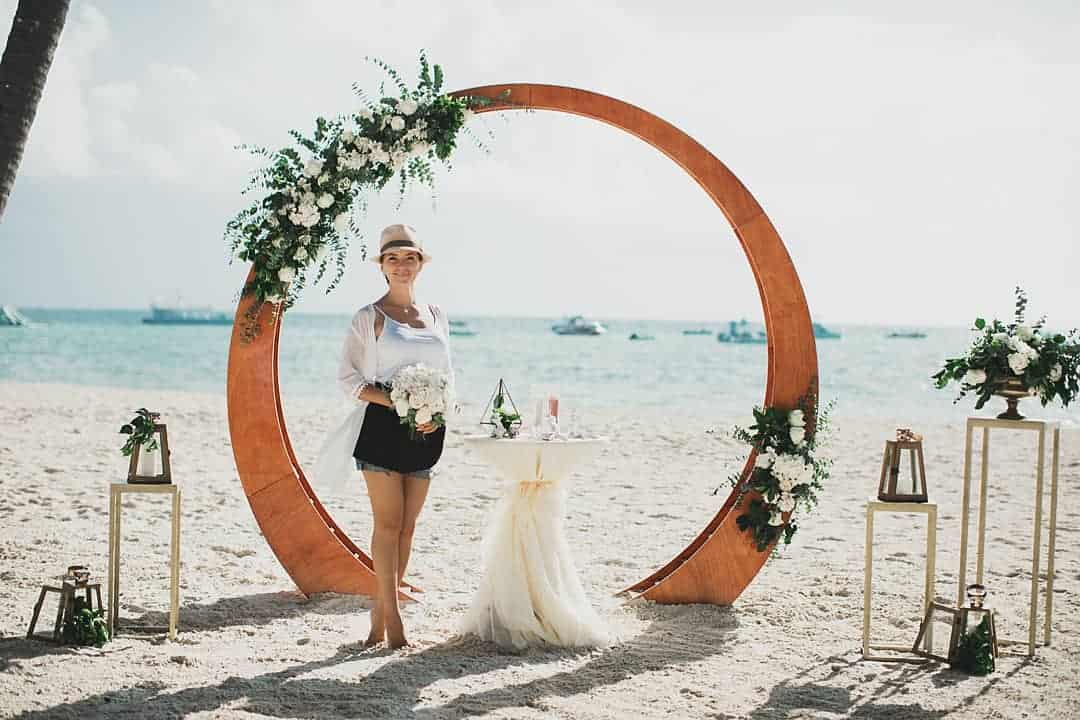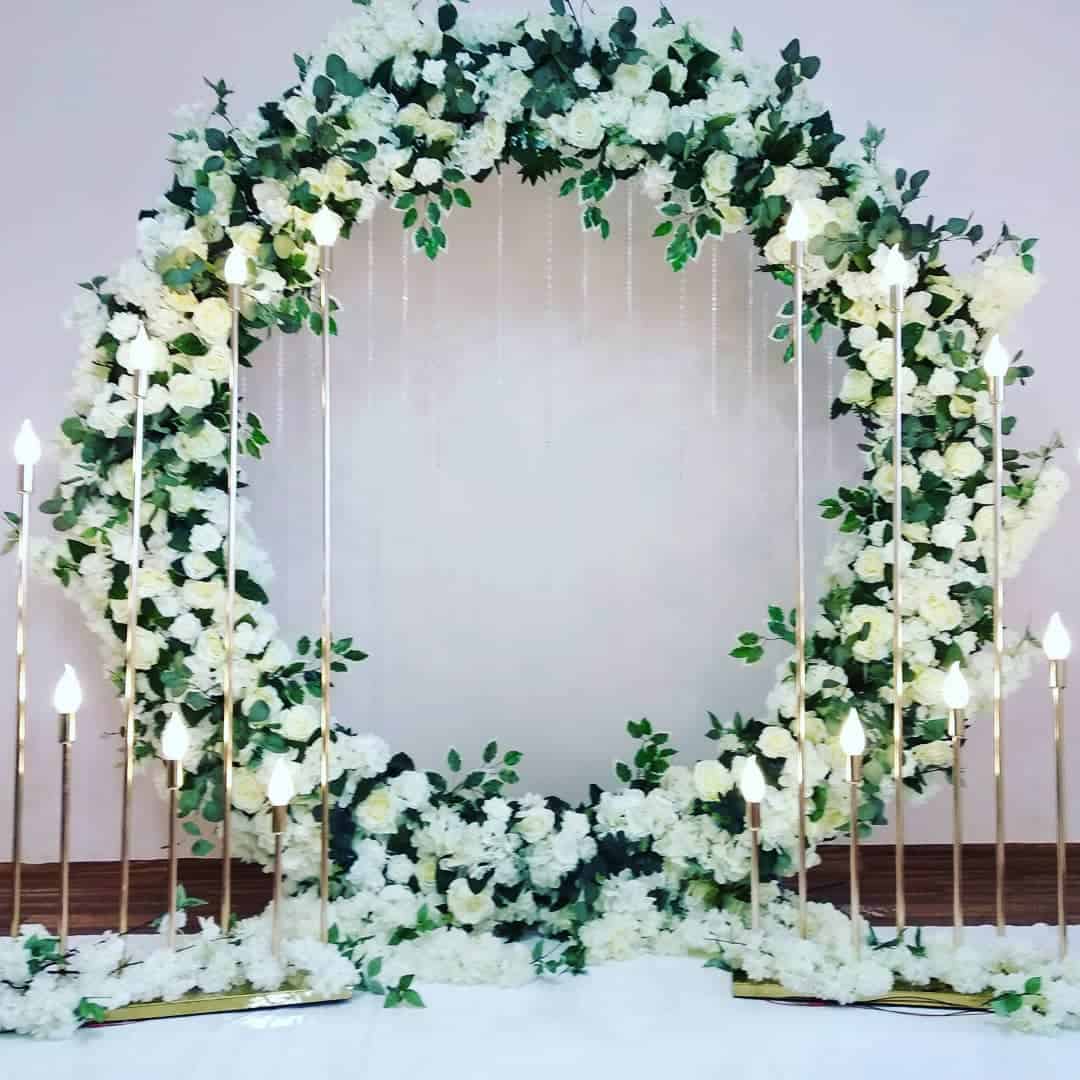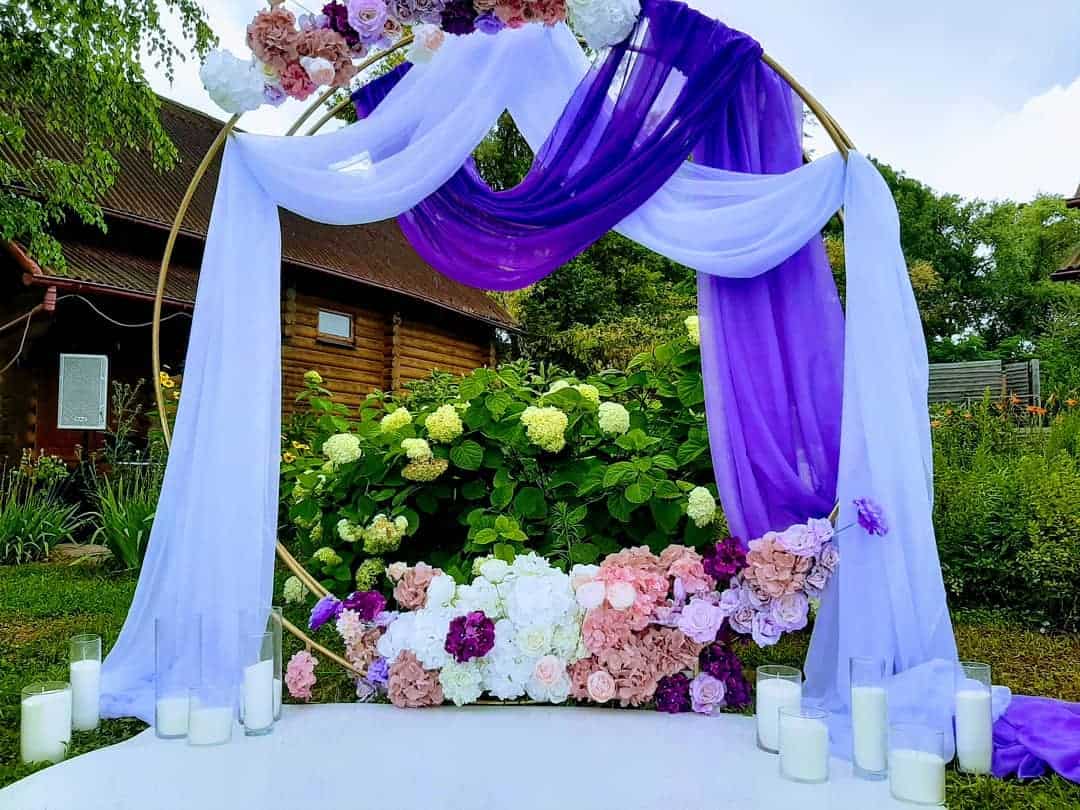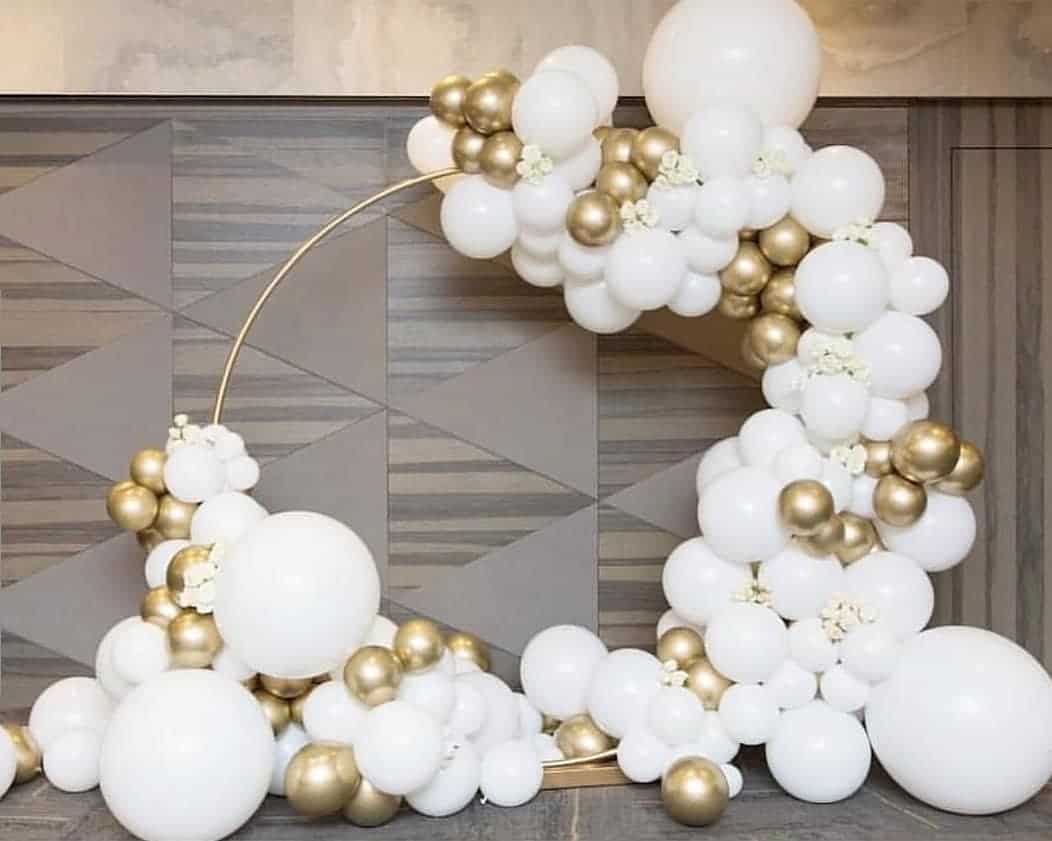 I hope my little selection helped you to decide what kind of arch you prefer. Thank you for staying with me. Wish you a great wedding day!
Love, Yuliya.
There are few interesting articles about Wedding Day: