February – Winter wedding dress
Hi Dears!
Choosing a wedding dress for winter is a hard task. I want to tell you in this article, how to find gorgeous dress for winter wedding and made a marvelous image.  You will learn what can be a winter dress of the bride, what fabric it should be made of, how to decorate it. In my article "February – Winter wedding dress" I will tell you what length is relevant in the cold season, and try to offer a few specific models of dresses.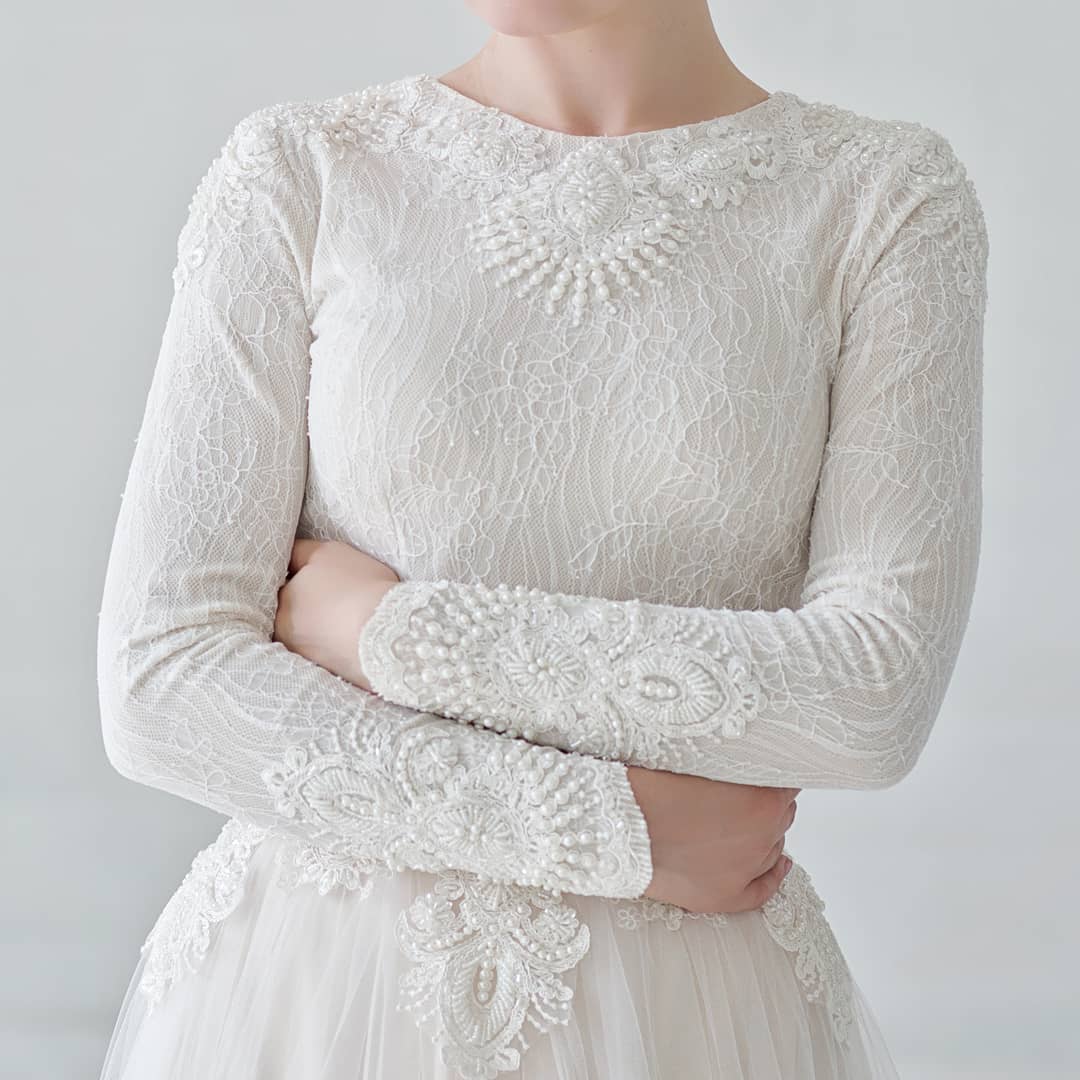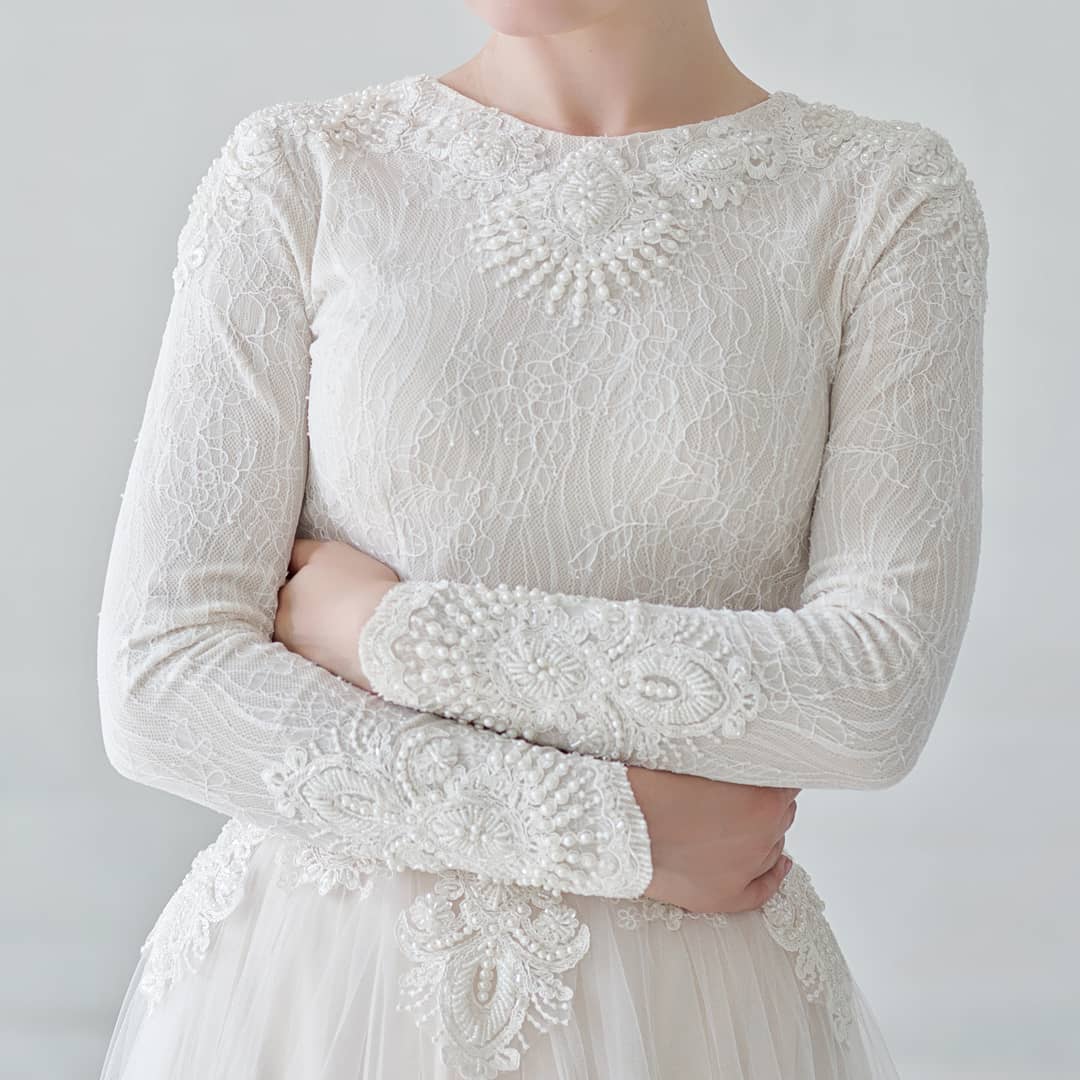 A winter wedding is beautiful, no doubt. But how not to freeze and keep the image of the bride throughout the wedding day? So, pay attention to the following details: 
Fabric. 
The wedding dress should be made of dense material.  You can choose satin, brocade, velvet or taffeta. Despite the dense fabric, these outfits look very noble and perfectly suited for the winter period. 
 Length and Necklines.
Give preference to a long outfit, because in a short dress you will freeze faster, especially if you plan to spend some time outdoors. To prevent this, there are winter capes, such as bolero or small fake-fur coats. They are designed to insulate the shoulders and arms. Don't forget about legs – you can wear white tights. One more thing – avoid large cutouts on the back and deep cleavage.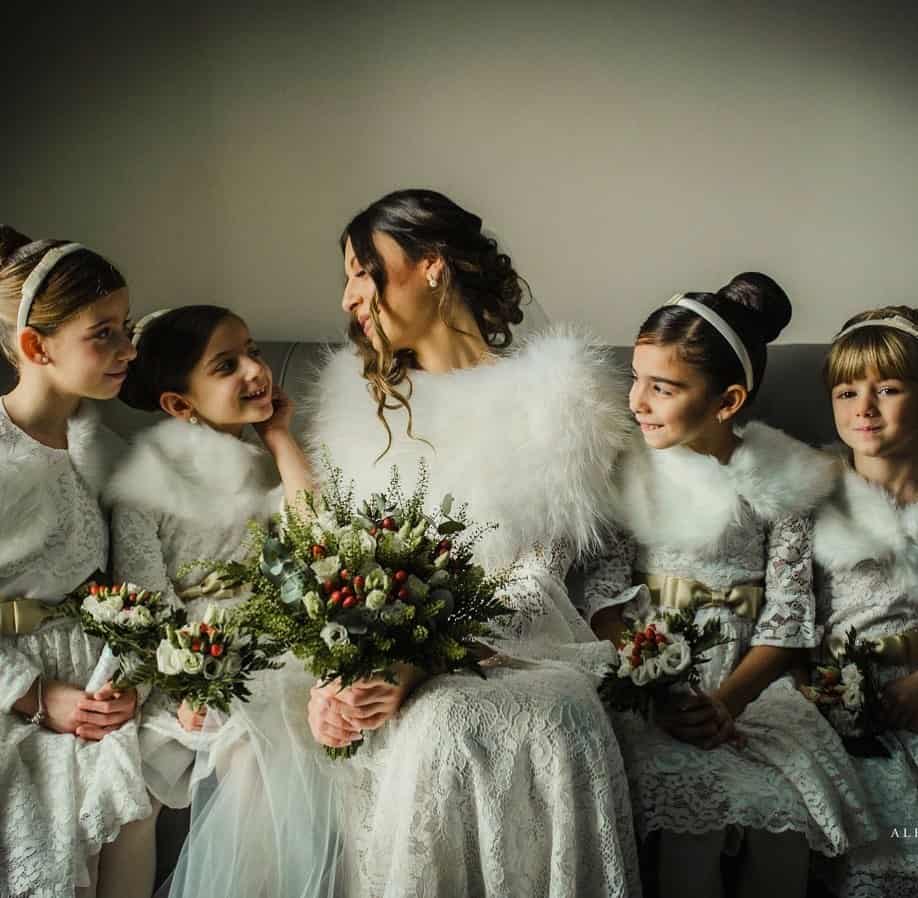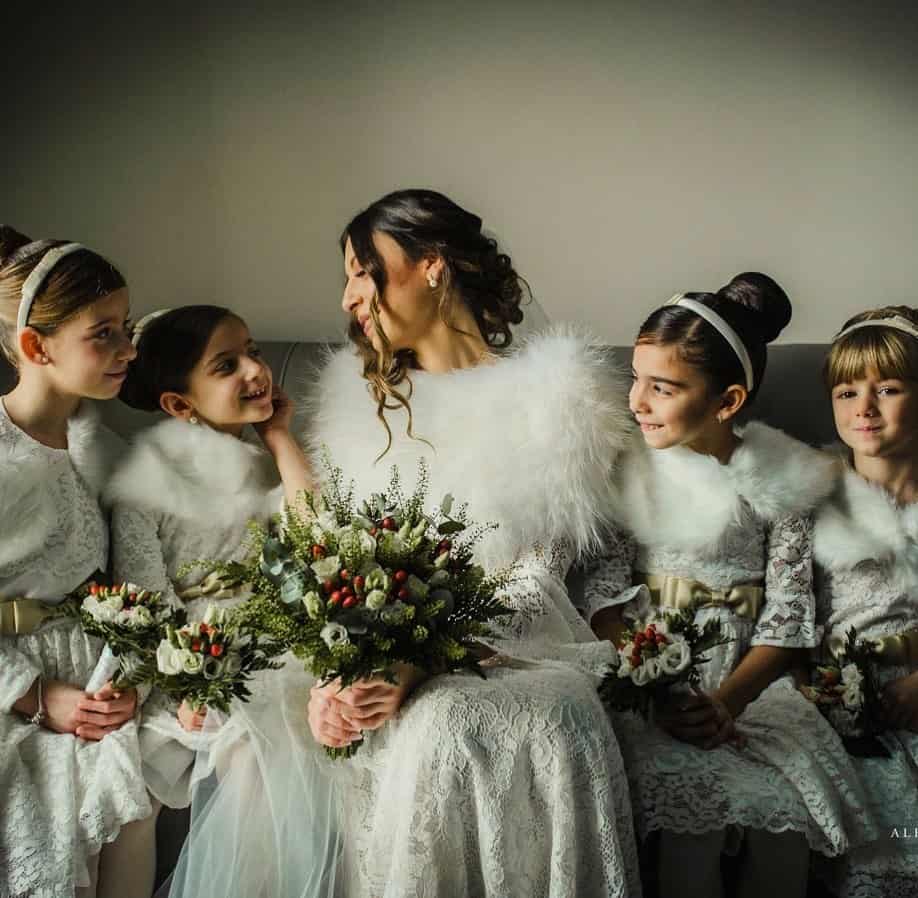 Color.
Against the background of winter nature, the winning colour of the wedding dress is bright white or red.  Outfit in red shades-an extraordinary, contrasting, talking about love and sincerity choice that will warm during a walk and a photo shoot, not only the hero of the occasion, but also all around, like a flame of fire. Pink or blue will look amazing, as well. It is important to keep in mind that the colour should be saturated, since in combination with white snow, the bride should look brighter. The trend of the season – pastel blue and gray shades. They can create a gentle image, and can make you a majestic snow Queen. Dresses of pale pink, powdery or dusty rose colour for a wedding in winter radiate affection, like the gentle touch of a rose petal.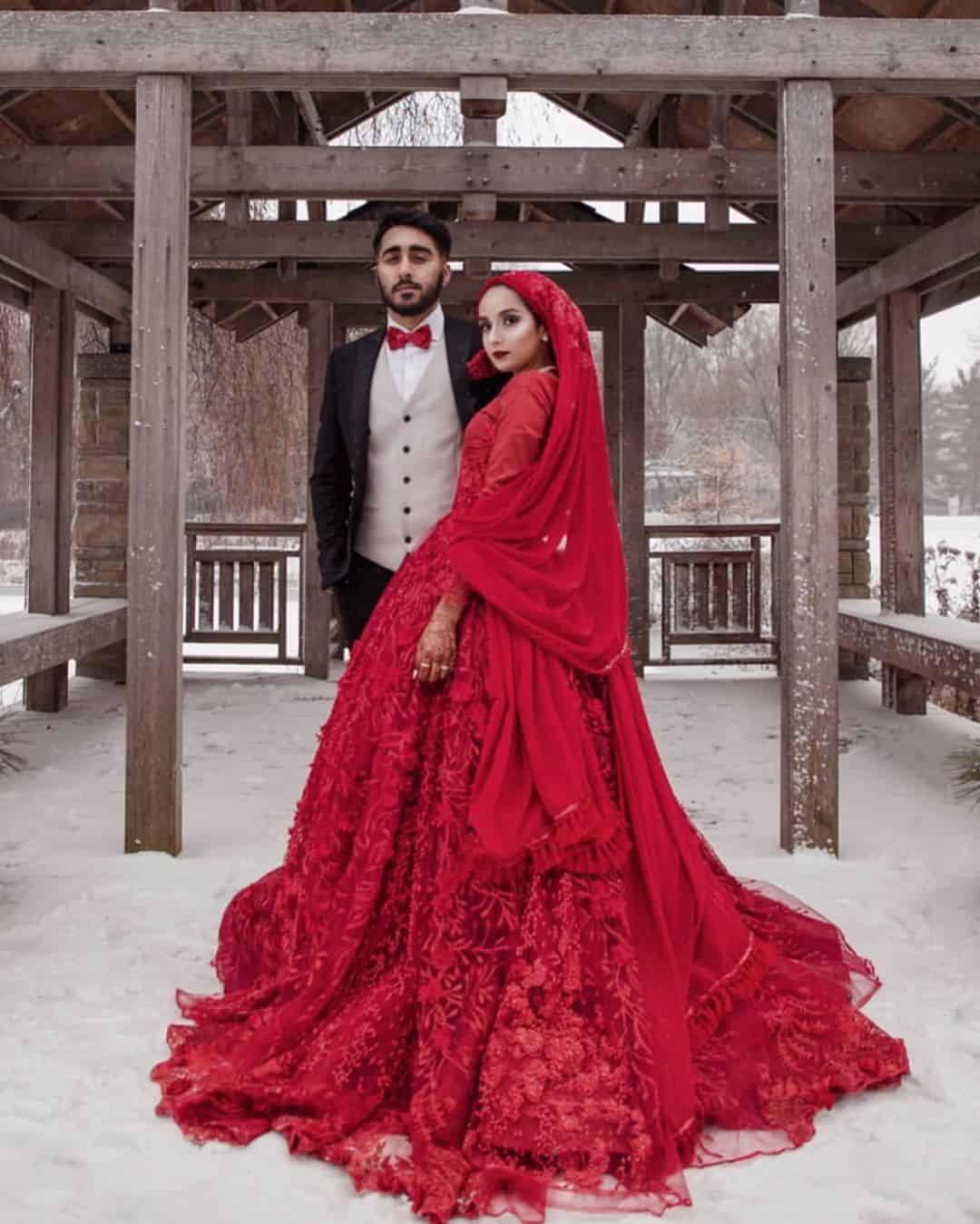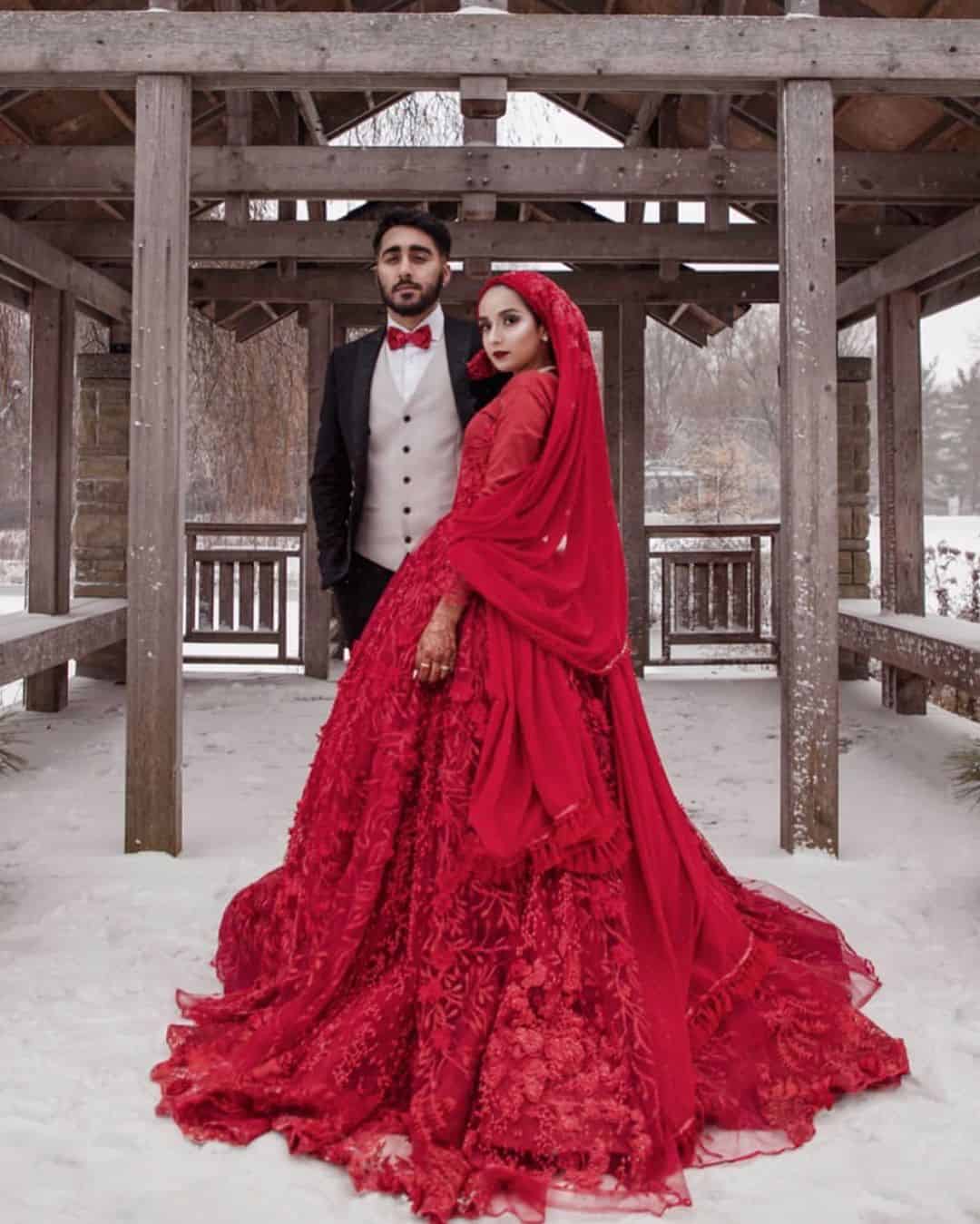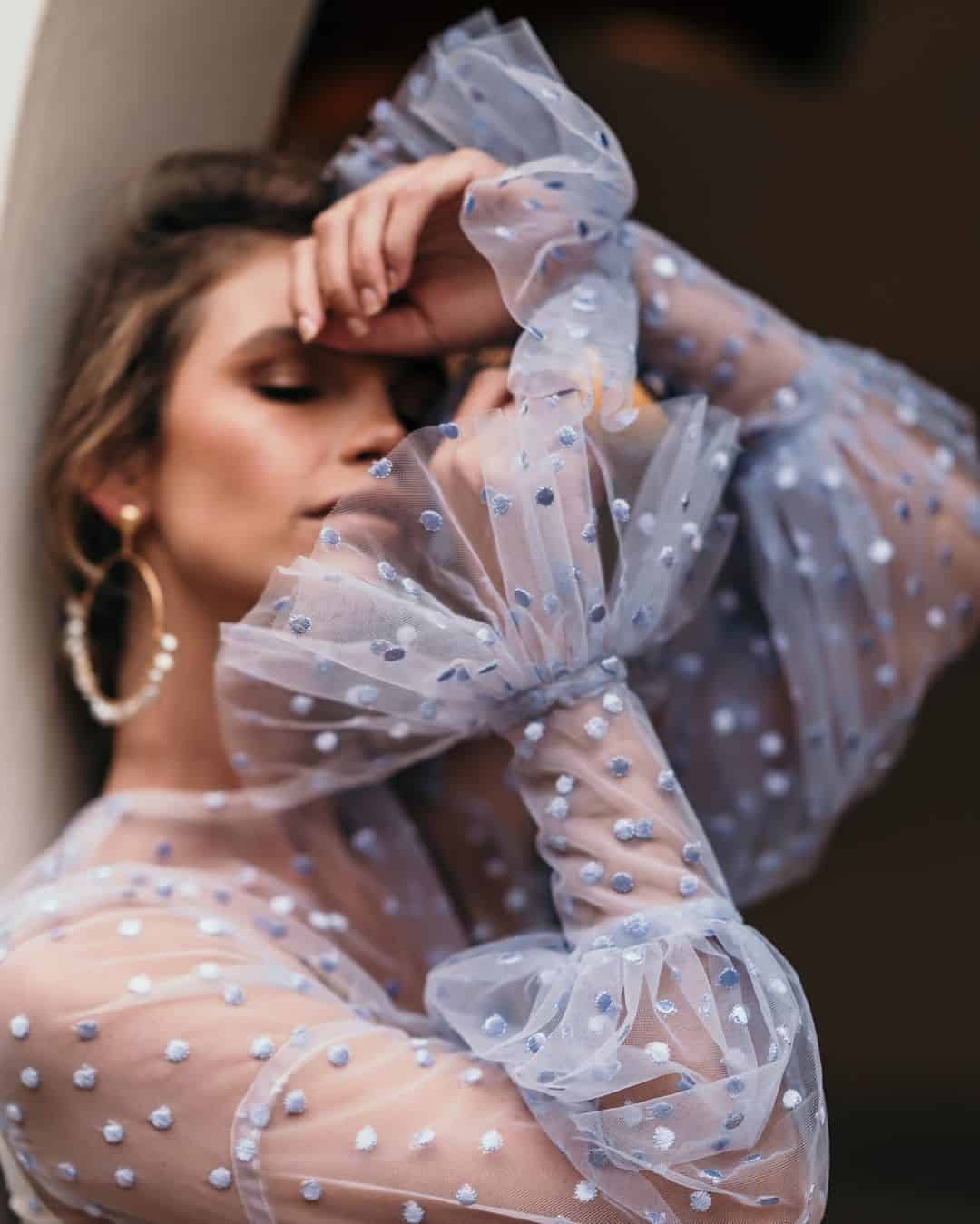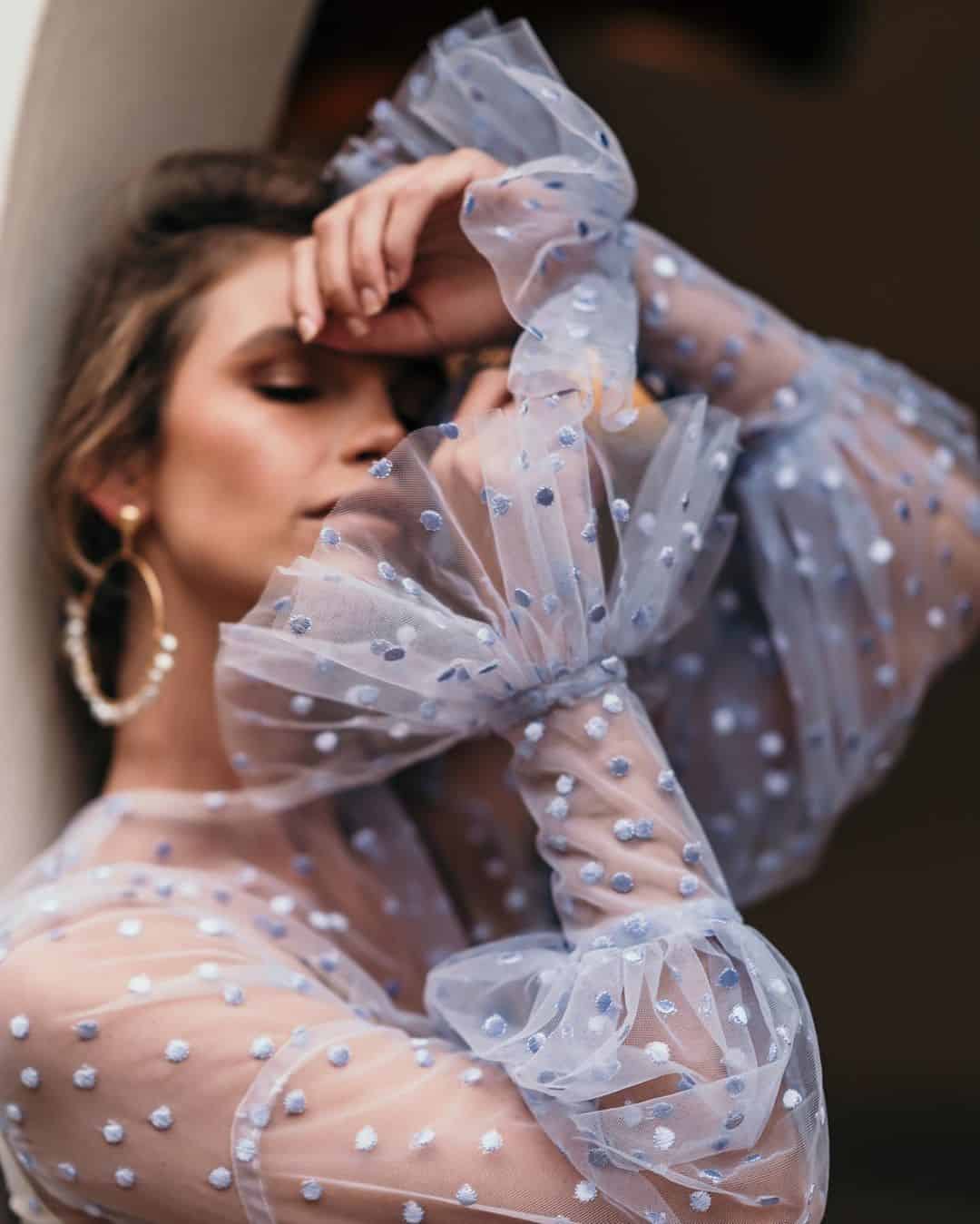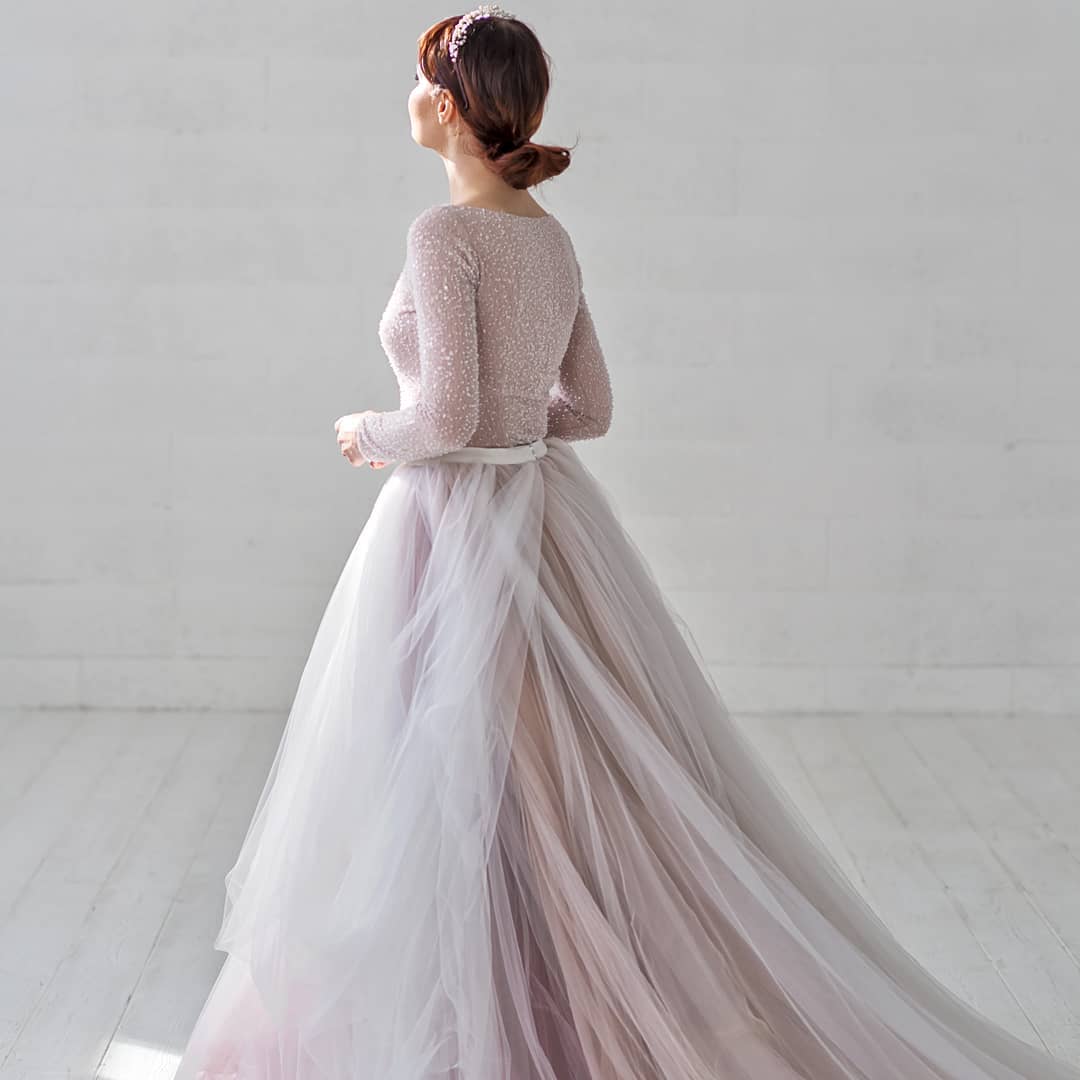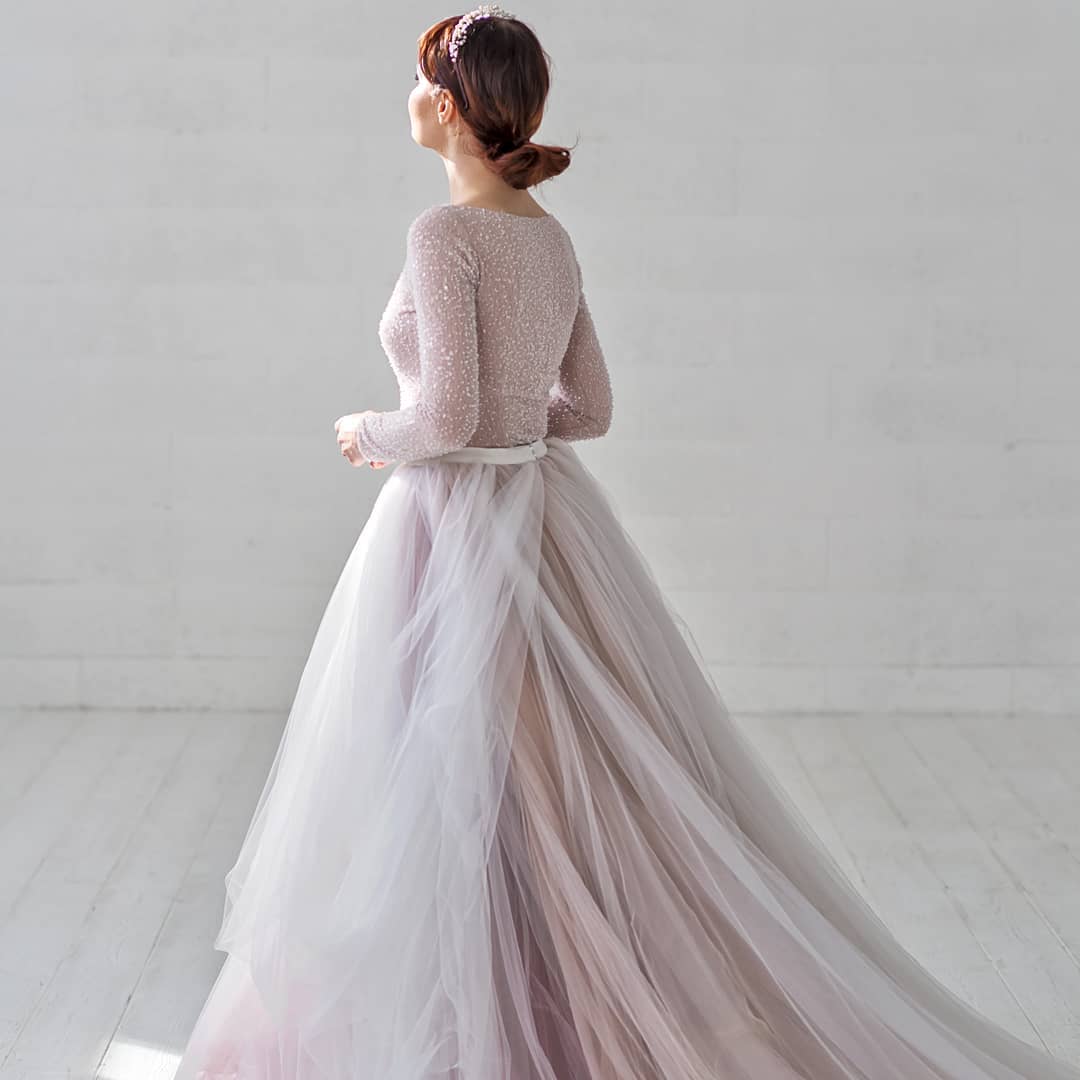 Winter is not a reason to abandon the traditional classics.
If you have always dreamed about an open wedding dress without sleeves, then feel free to focus on such models.  February – Winter wedding dress.
But, if you do not agree to freeze, here are a few options below:
Outfit with fur trim – a very fashionable version of the winter wedding dress, which will emphasize the refined style of the bride and create a winter mood. Fur can be both at the bottom and at the top of the dress. The shade of the fur should match with the accessories.
A dress with long sleeves and a closed back is attract the attention of guests for sure. This style is suitable for girls with narrow shoulders and slightly full arms, as it successfully hides these shortfalls and makes the figure incredibly slim and attractive. Sleeves flared to the bottom or  with spherical shape will be amazing.
Sleeves which made of translucent fabric looks really beautiful. Lace on the back gives the image a unique femininity and enhances the effect of unusual. Gloves will be indispensable for this model.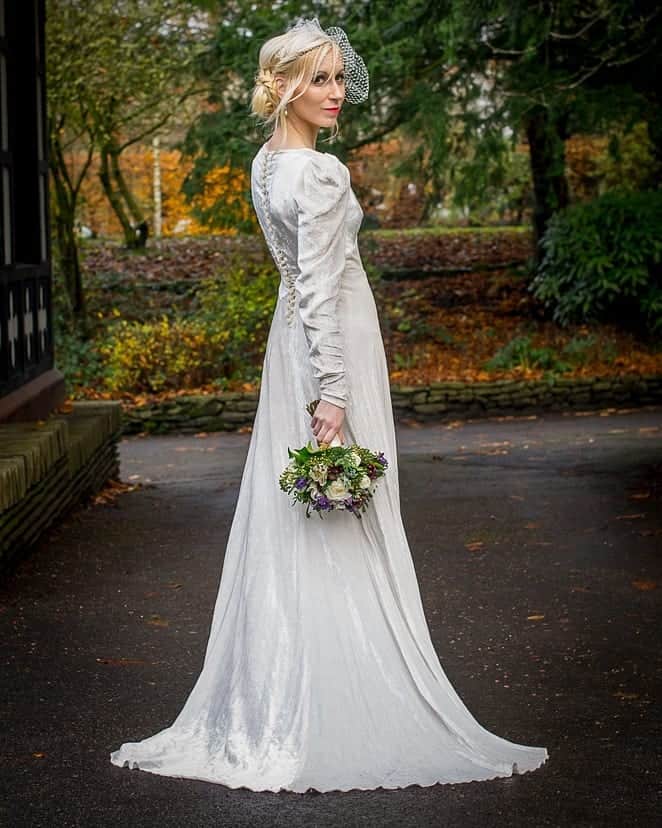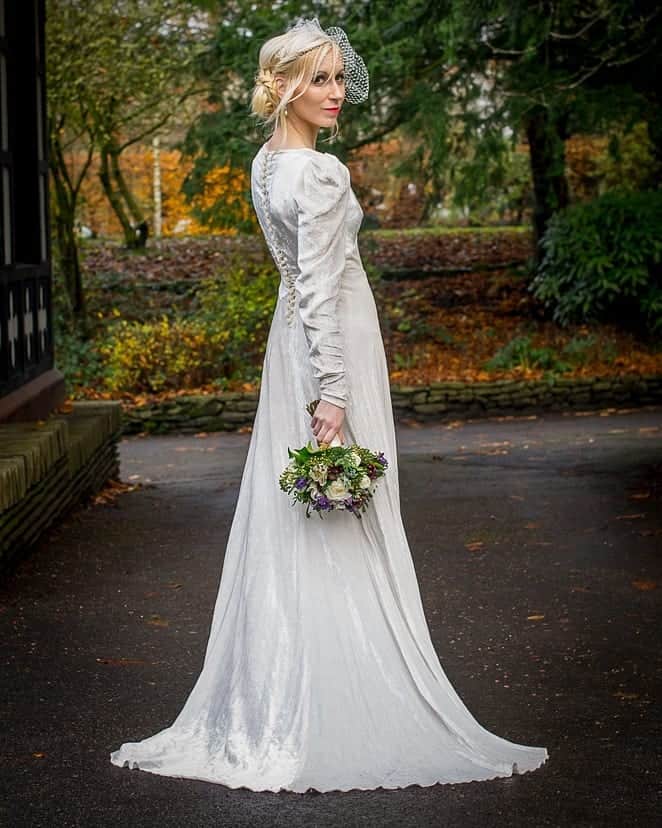 Trouser suit – the most extravagant version of the wedding dress, which is suitable for bright, modern persons. It is a great option for those who do not want to put the dress in the closet after the wedding. Pants flared to the bottom  and a loose top will look damn good!. Sleeves can be both long and short. Jumpsuit is great option. So suit should be snow-white, and you can choose it with a train.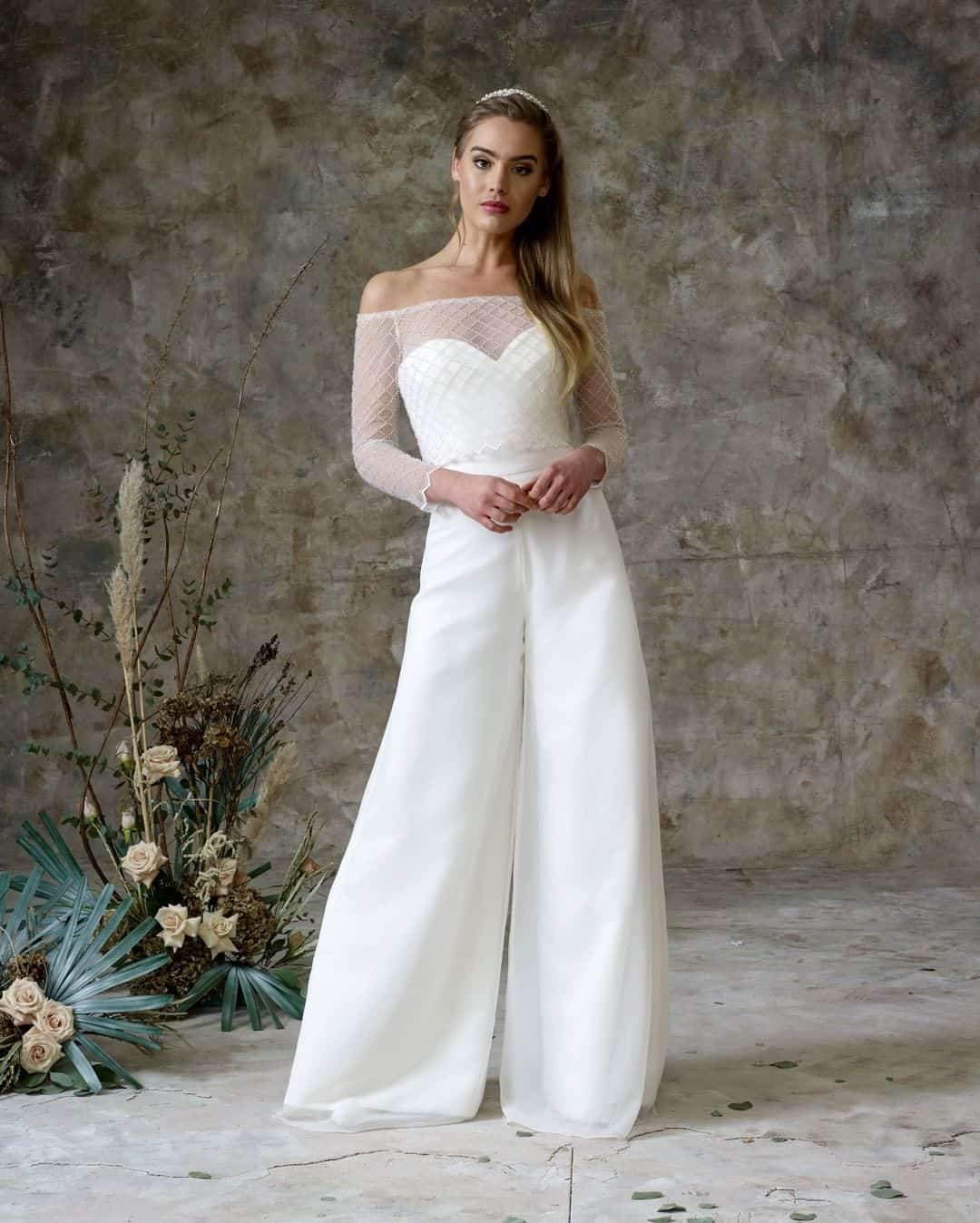 Now you know how to choose the perfect outfit for your wedding, because I always reveals the secrets of success for you.
Love, Yuliya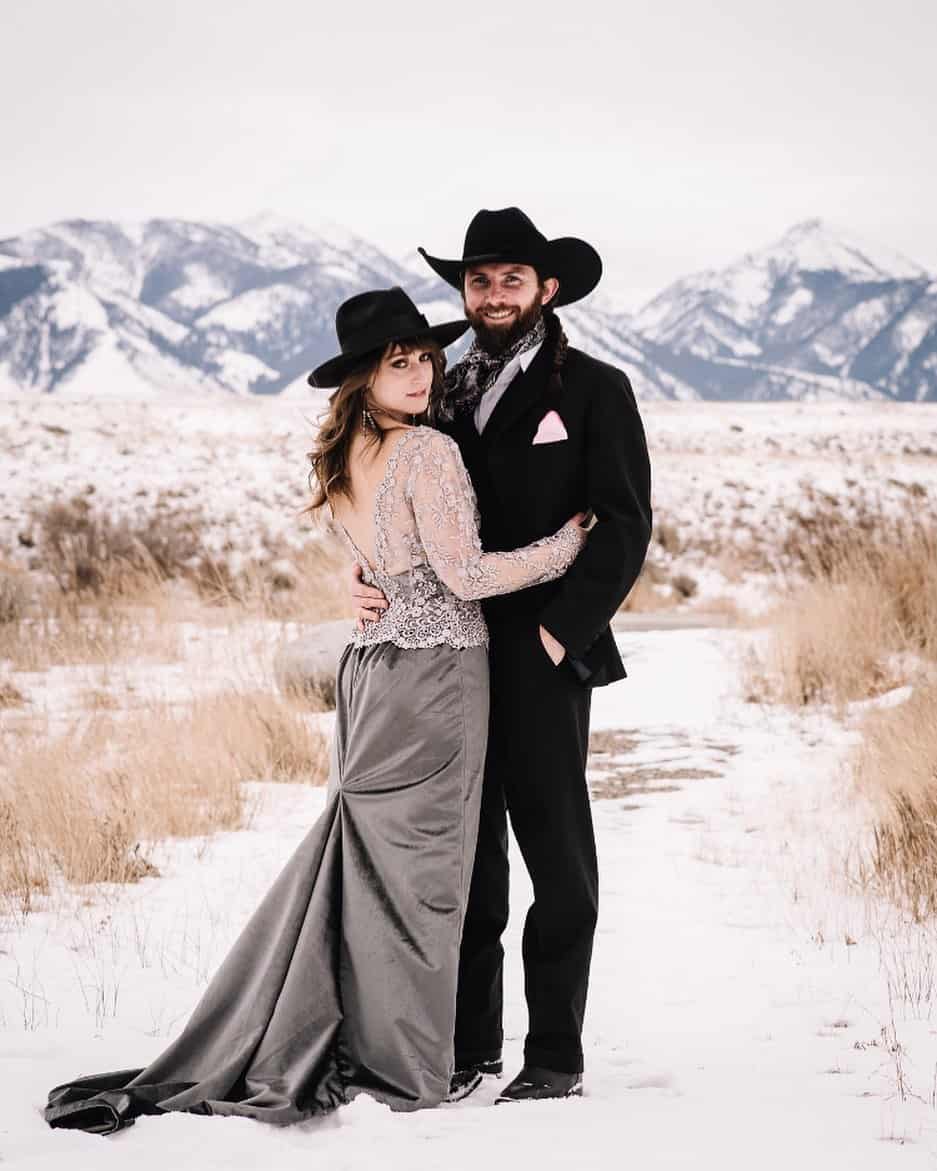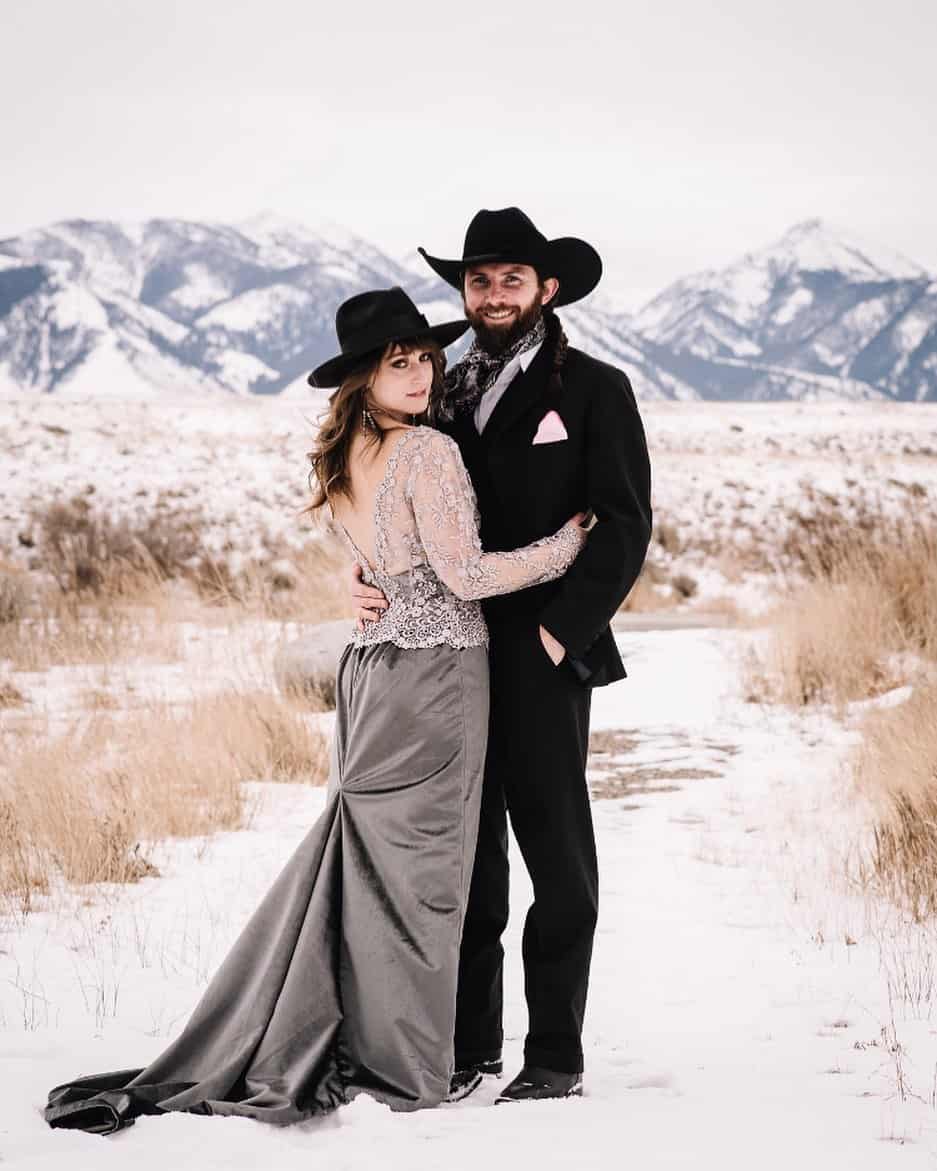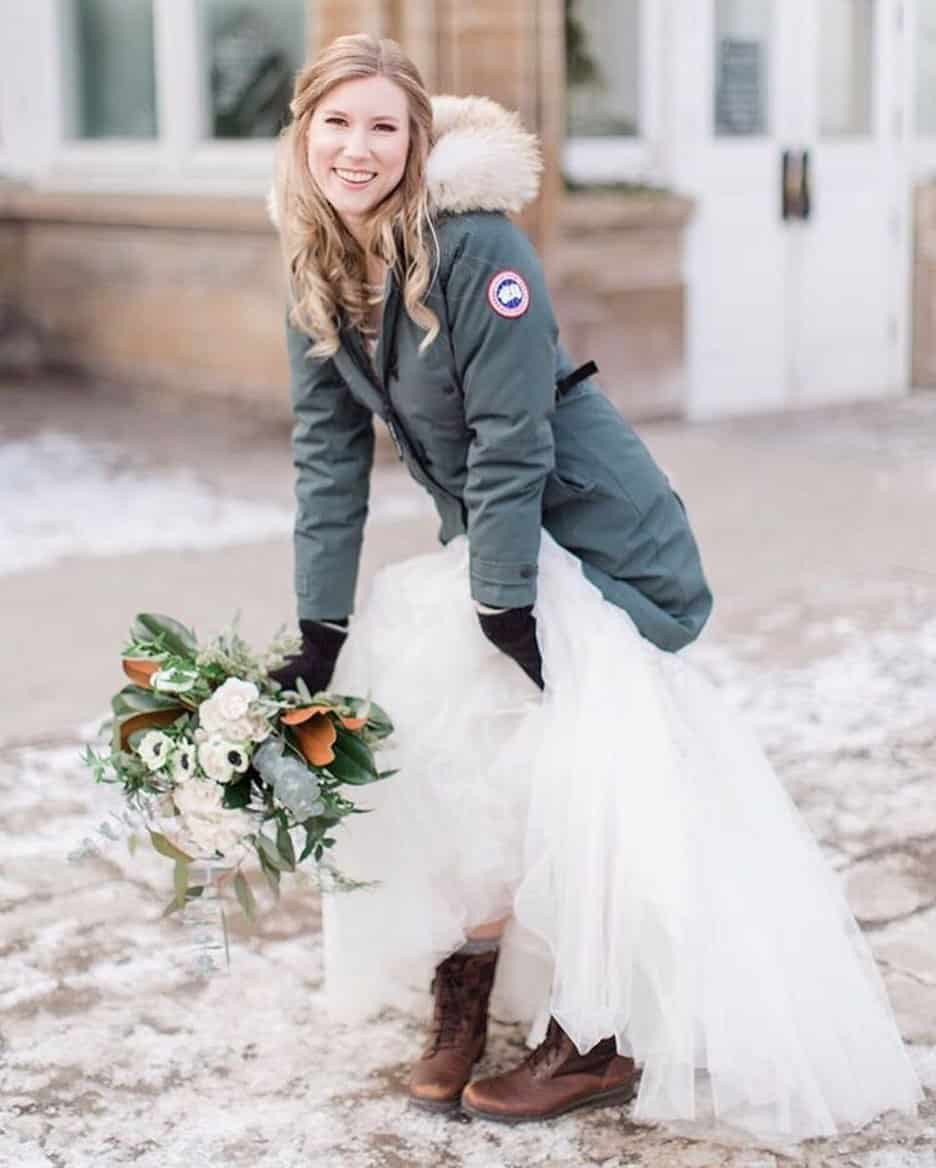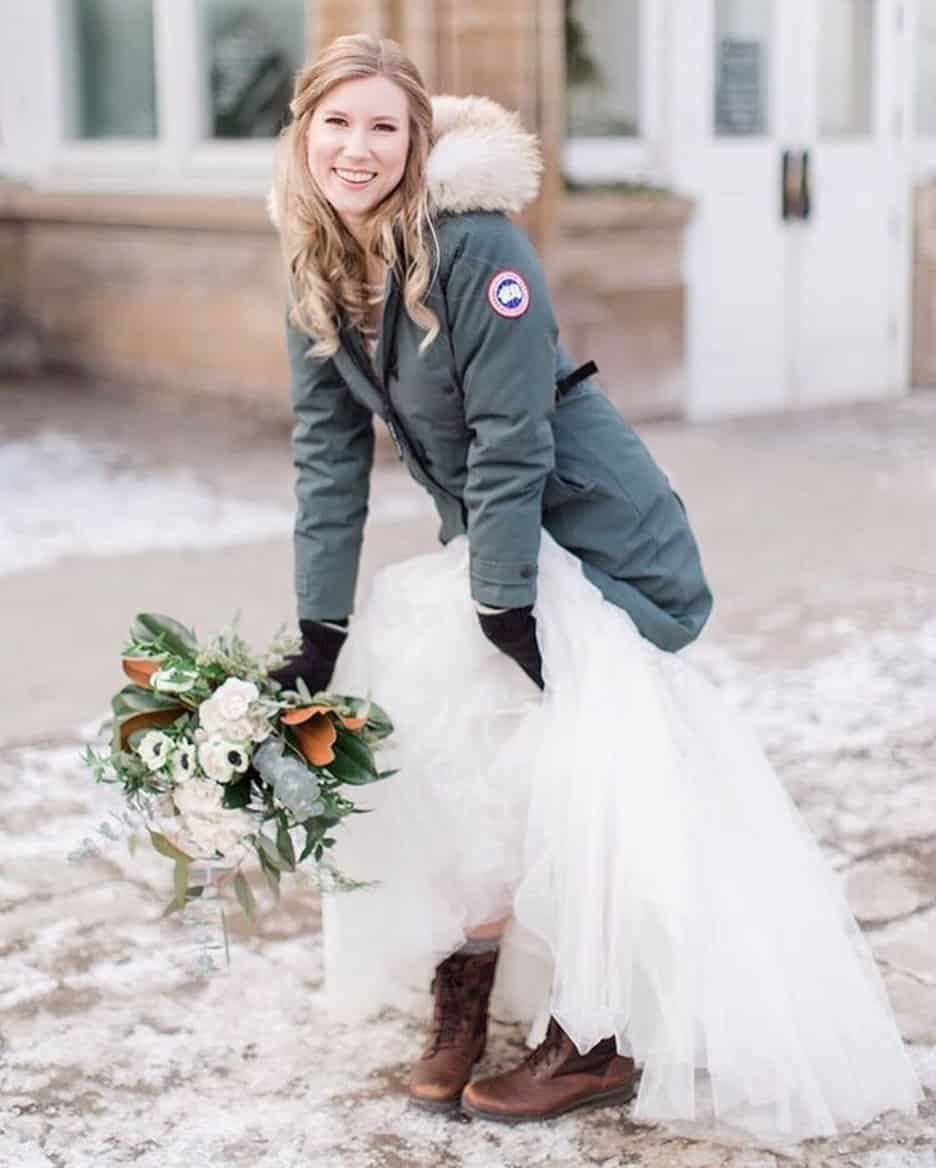 There are few interesting articles about Wedding Day:
5 important points for perfect wedding invitation!