Wedding manicure: lace nail design
What a gorgeous trend and it is perfect for a wedding! I'm talking about lace nail design. Classic white french manicure, lively lace patterns perfectly complement the delicate wedding and evening look.
Many poets were singing female beauty, use the phrase: "…everything is pretty in her look: from the hair to the tips of the nails…". Nail art, as an art form, can not leave anyone indifferent, and there is hardly a woman who does not want to try it on her nails.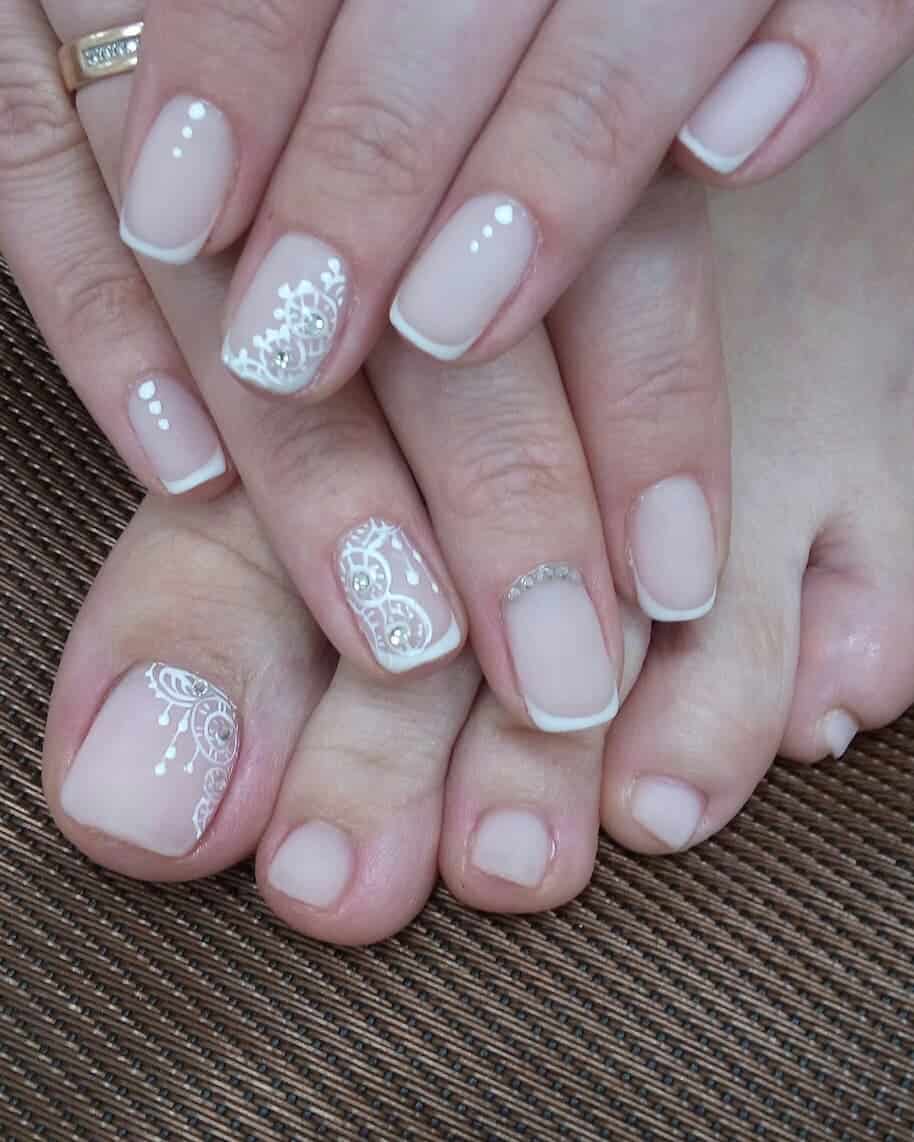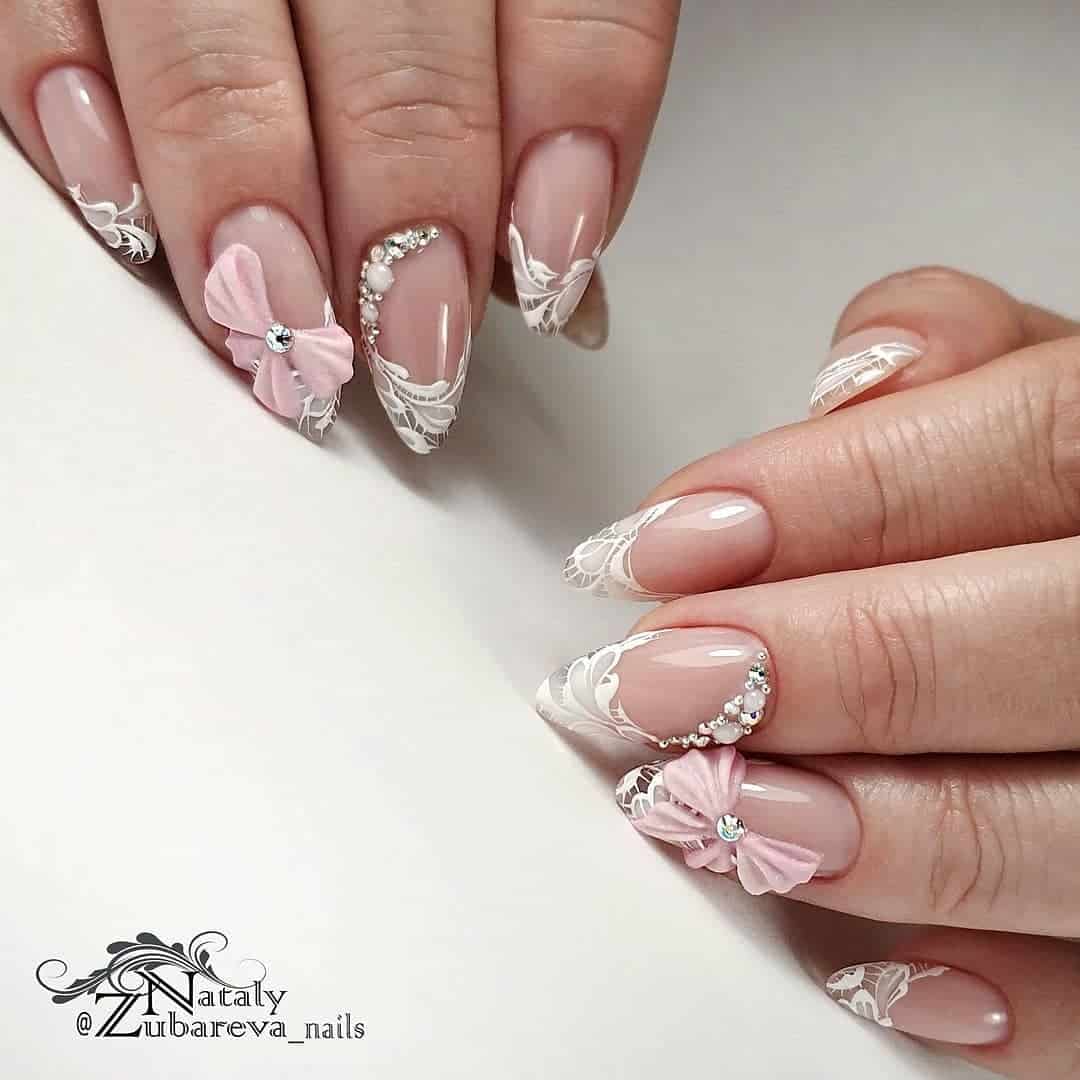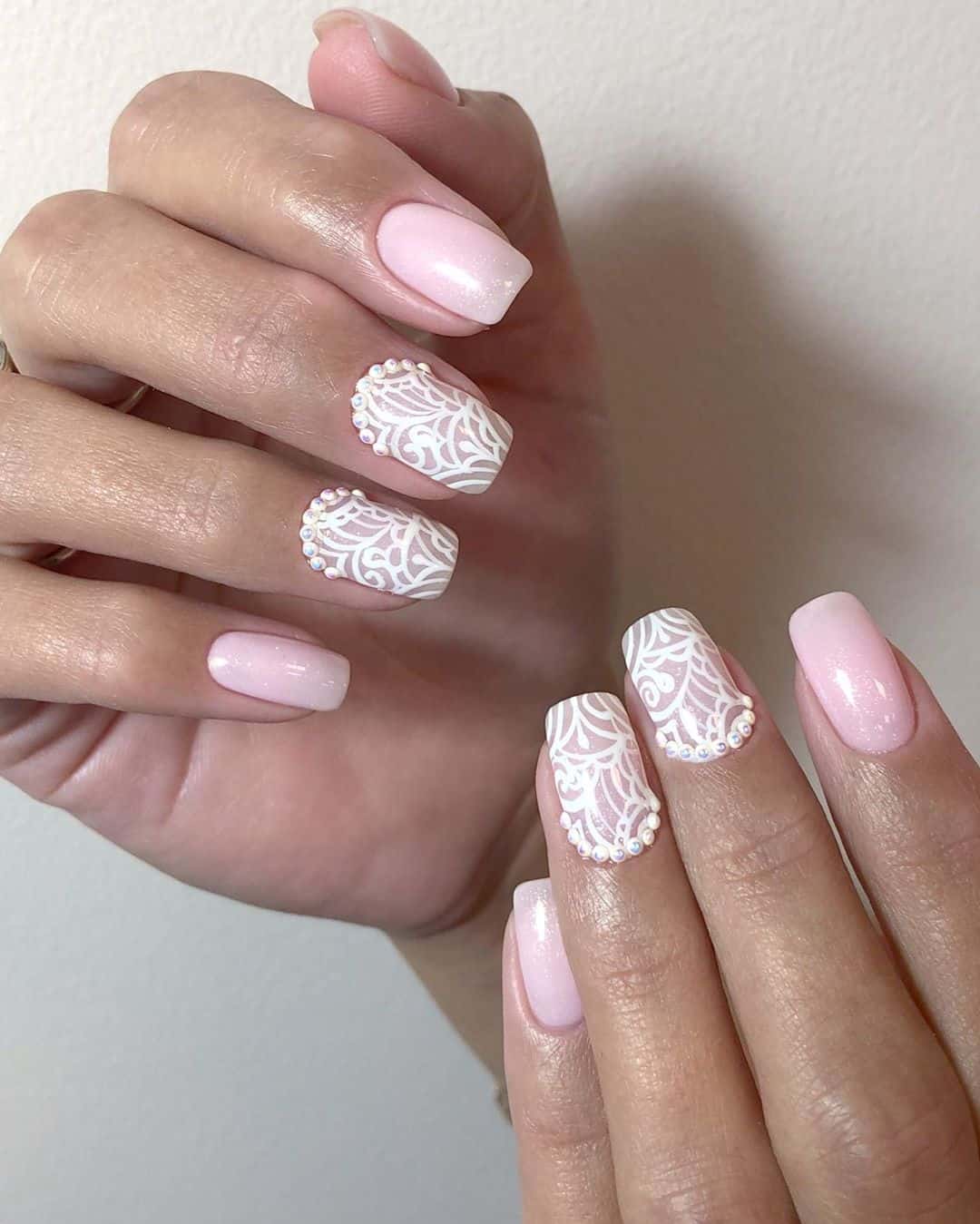 Wedding manicure: Lace nail art. Easily!
Nail design can be both very simple, but no less attractive, and resemble a real picture in a reduced form, a true masterpiece!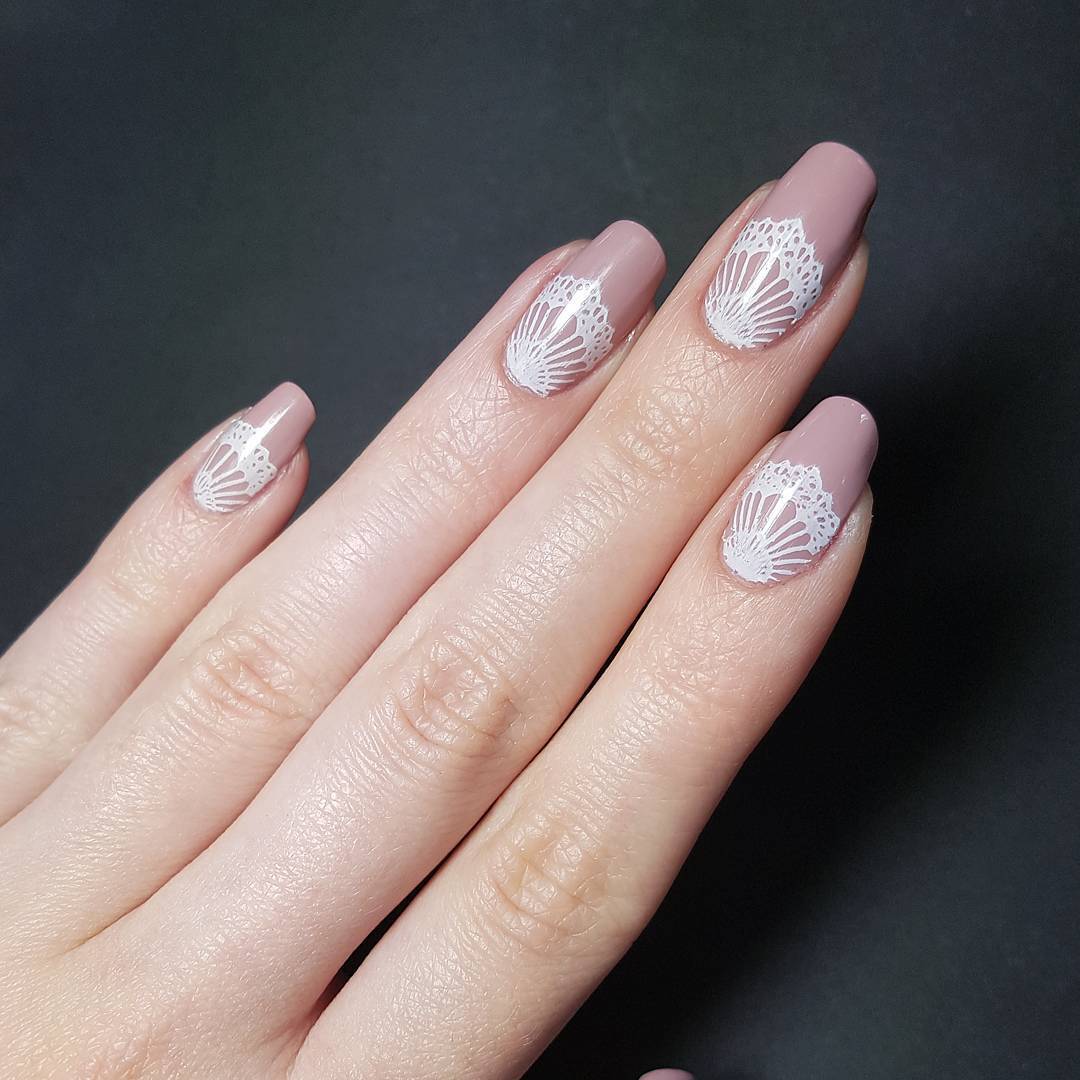 Lace manicure has recently become a real hit. Small decorative elements improve and modernise the traditional French, which is ideal for both short natural nails and for gel or acrylic. Ideal for lace nail art design gel polish — cause it is beautiful, and it will please the eye a couple of weeks. Only depends on us the choice: classic French without additional decorations or a little extravagance and unique decor. Long nails will certainly look very interesting in the original and rich style.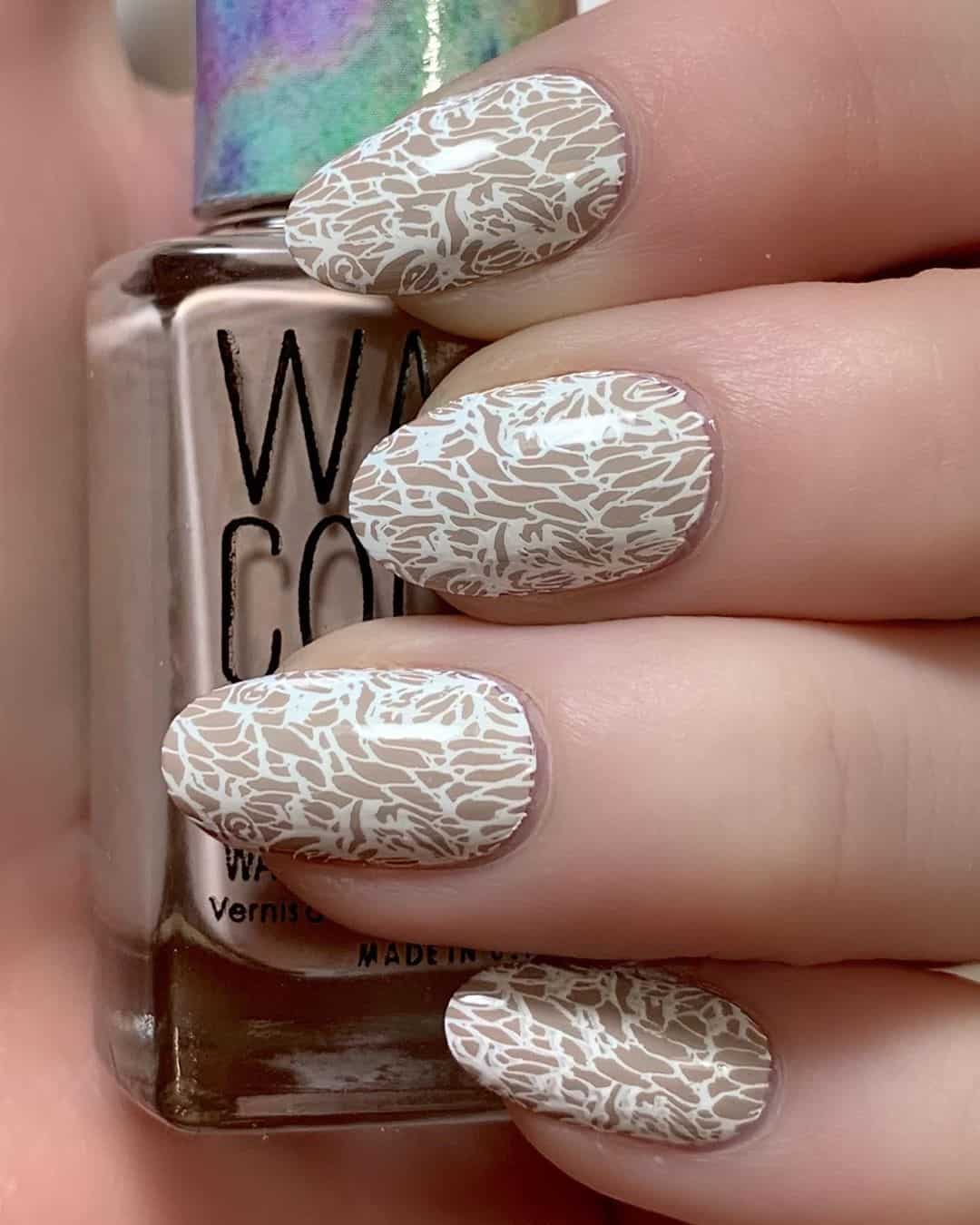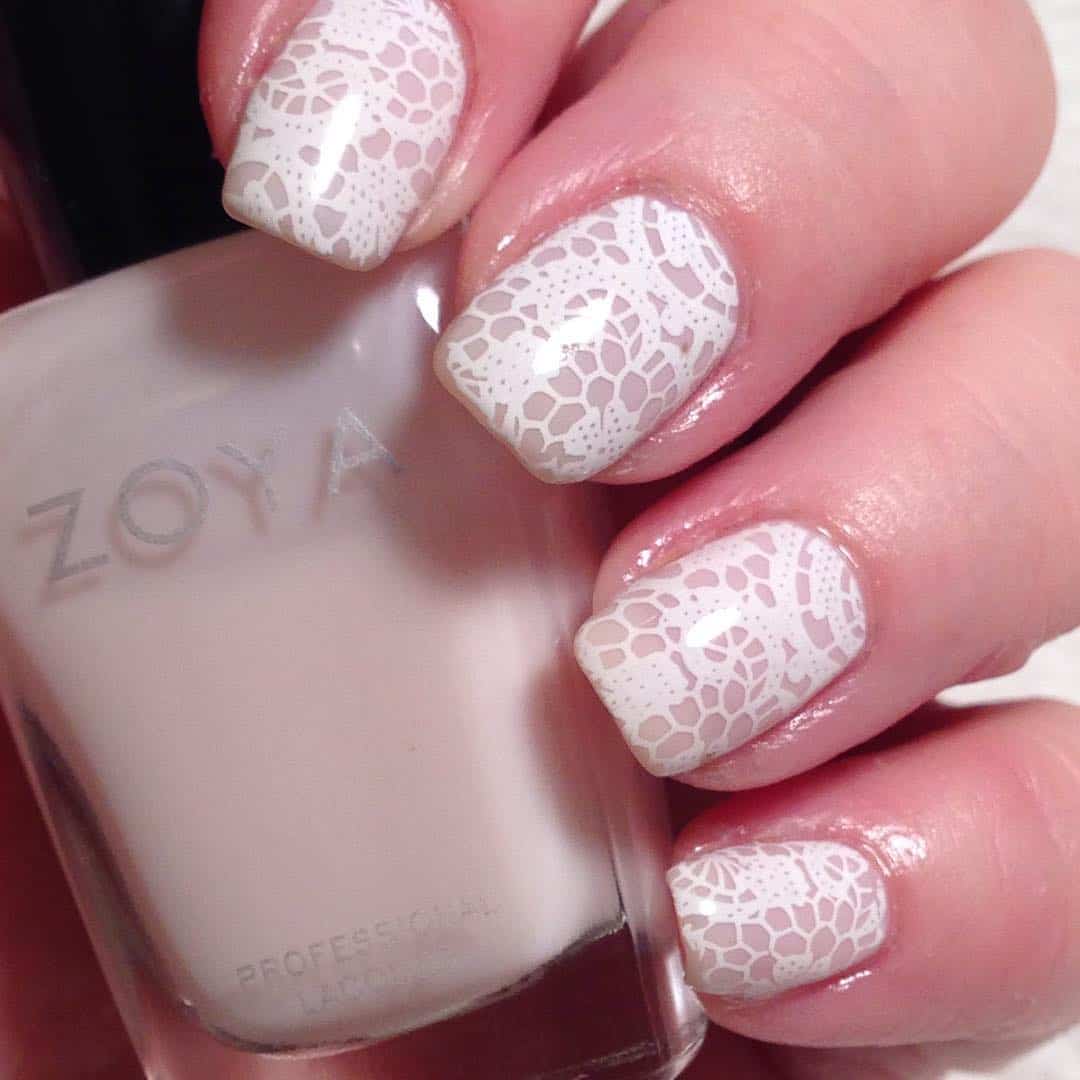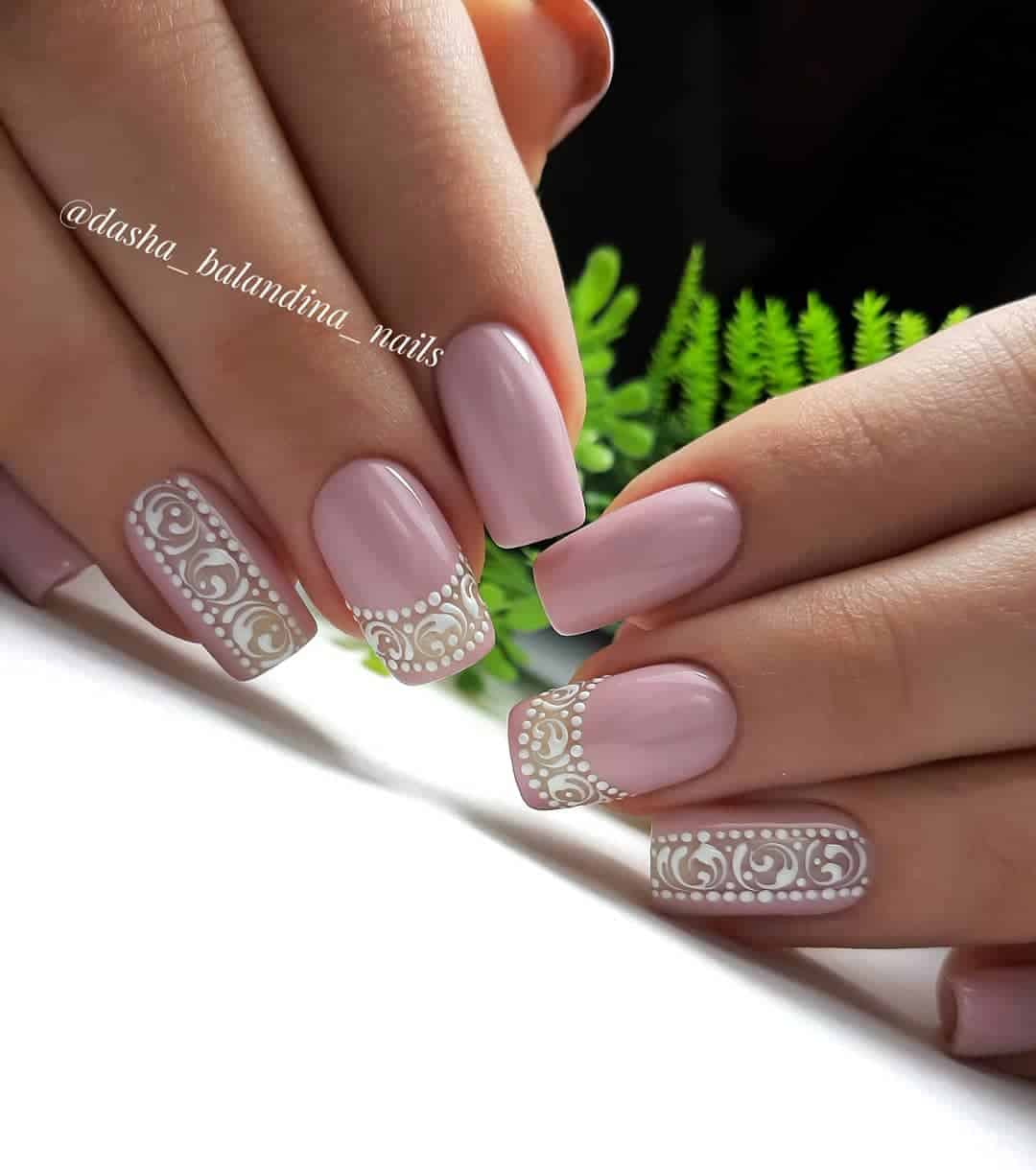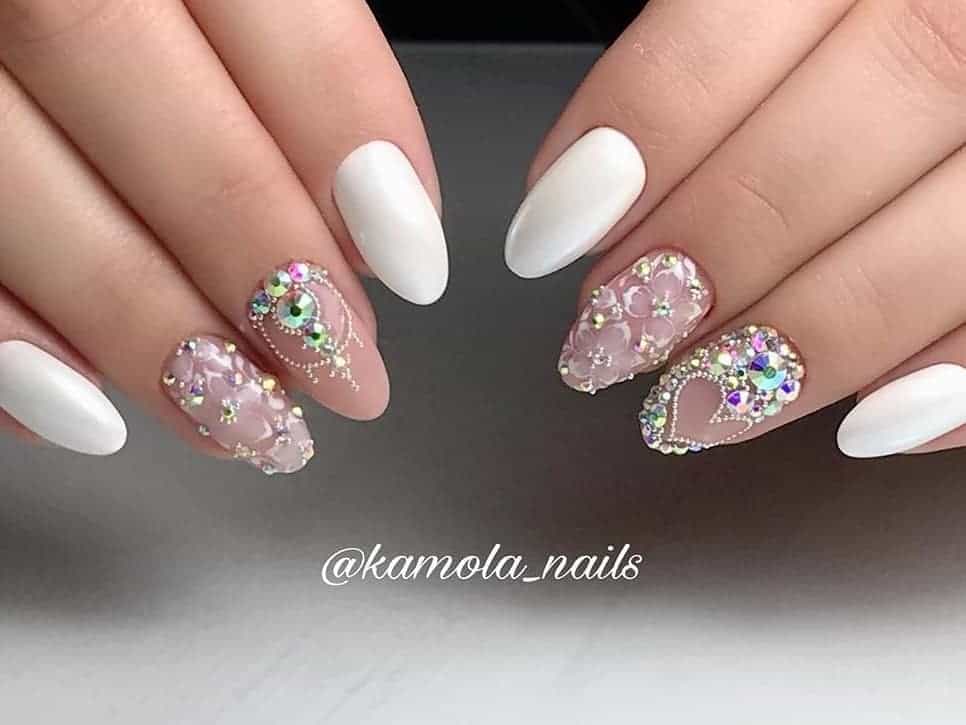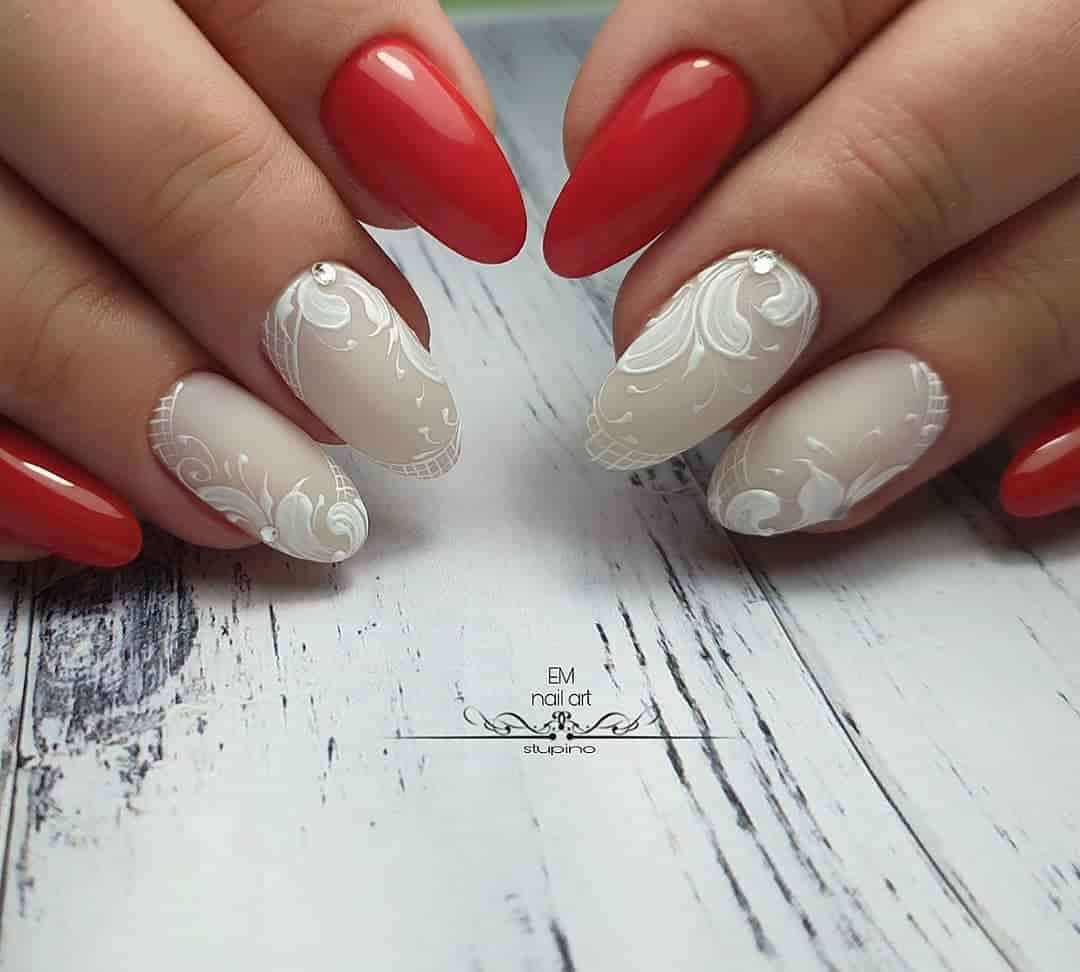 Make a manicure with lace is not difficult, if you have patience and a stuffed hand, you can just draw a pattern with acrylic polish or white gel polish – to be baked in a UV lamp. For work you will need a very thin brush size 0 or 00, but it still depends on the required thickness of the lace. Much easier as a pattern to use already-made water stickers — slider design.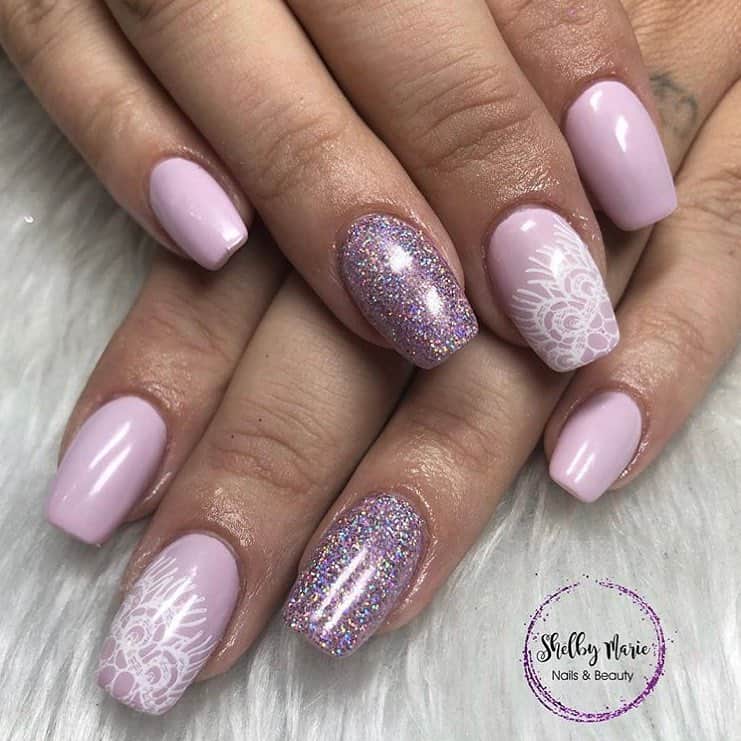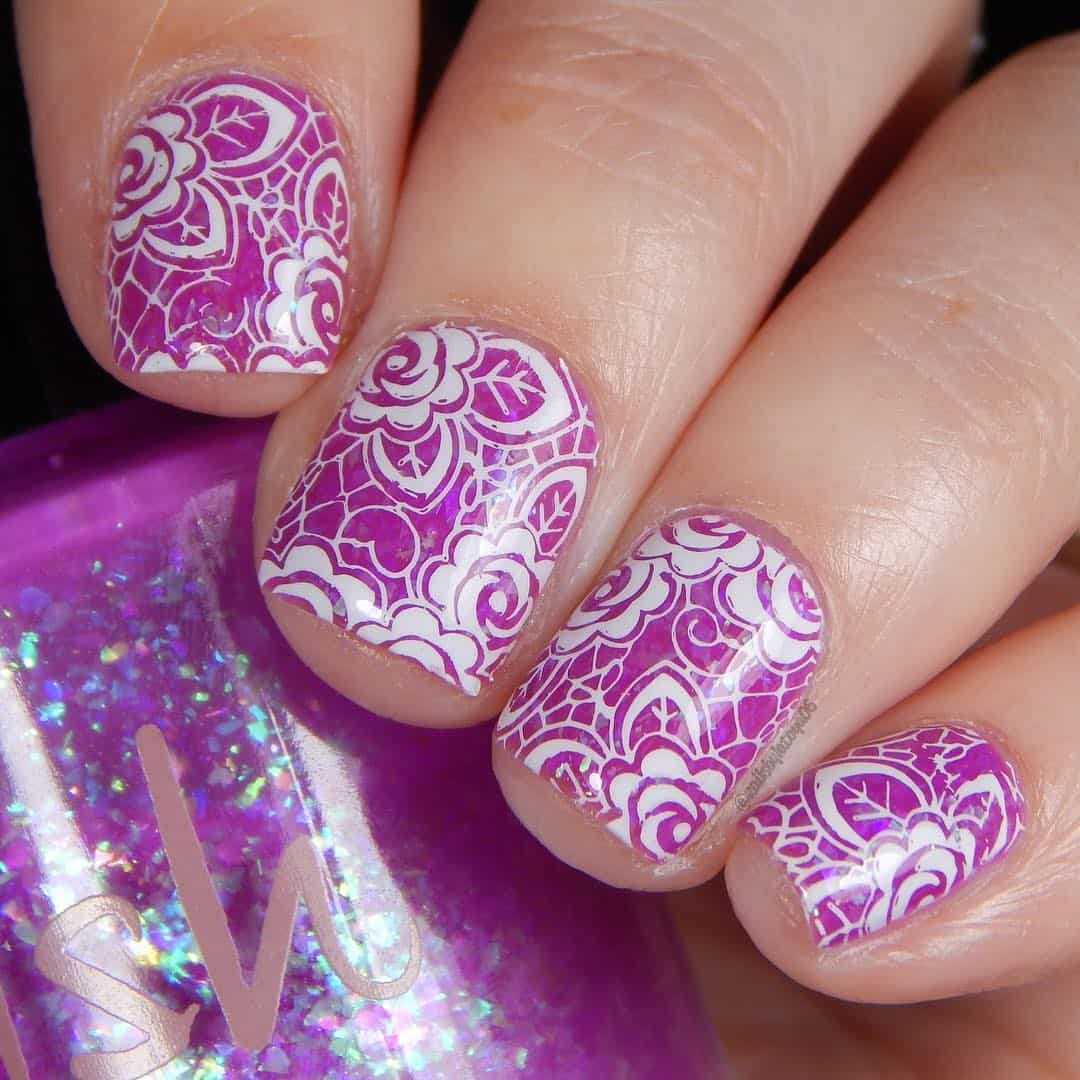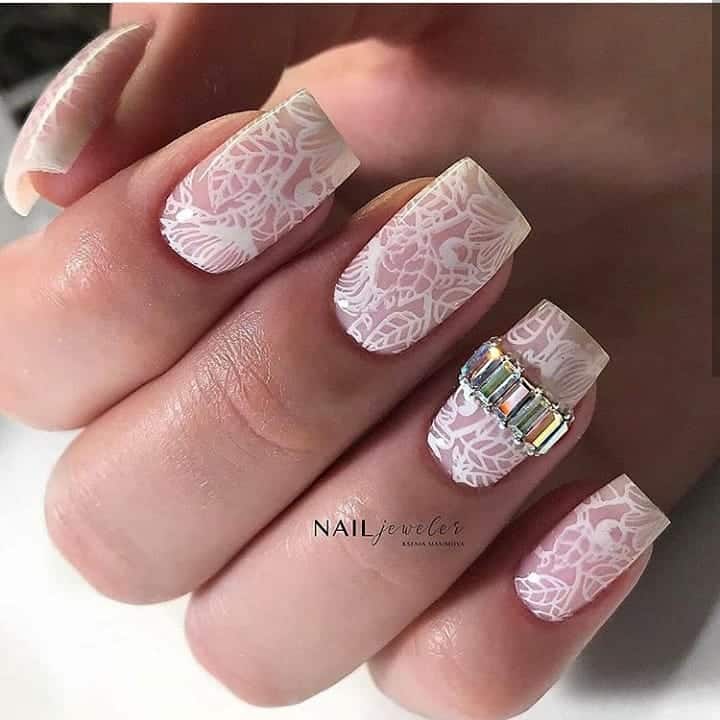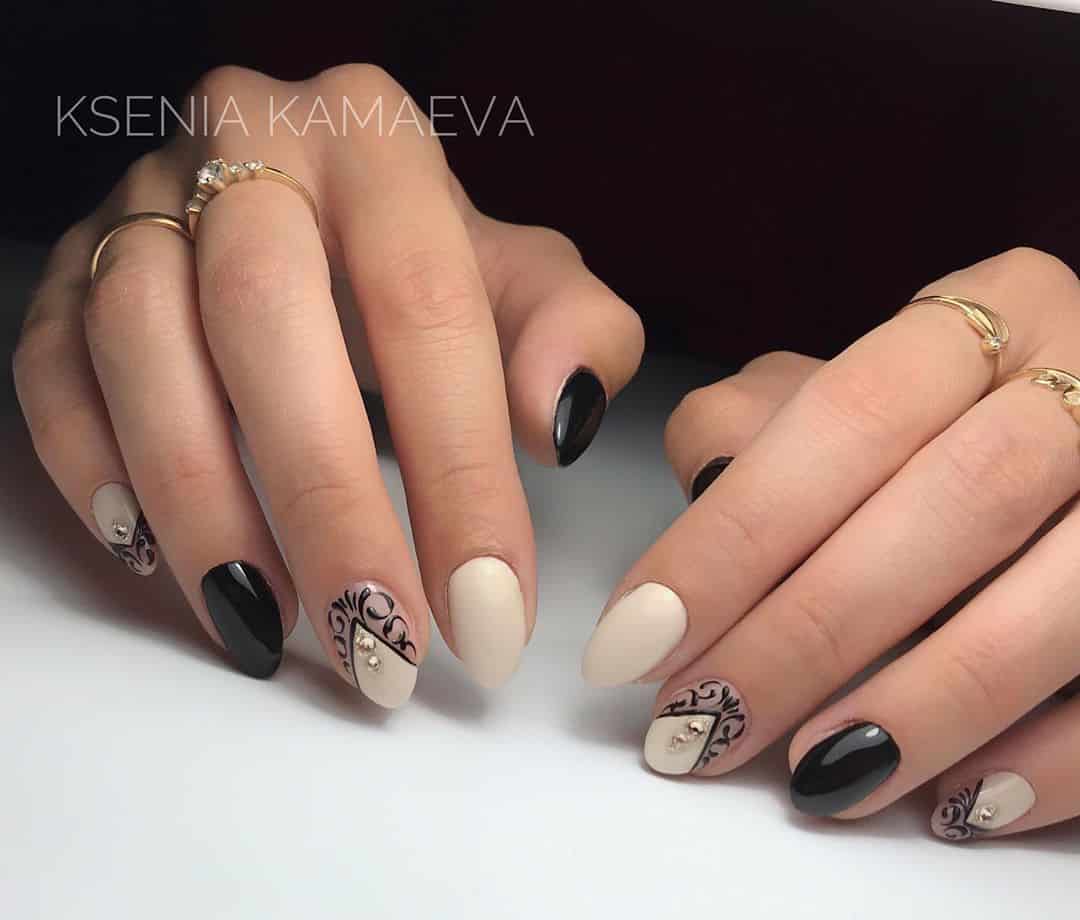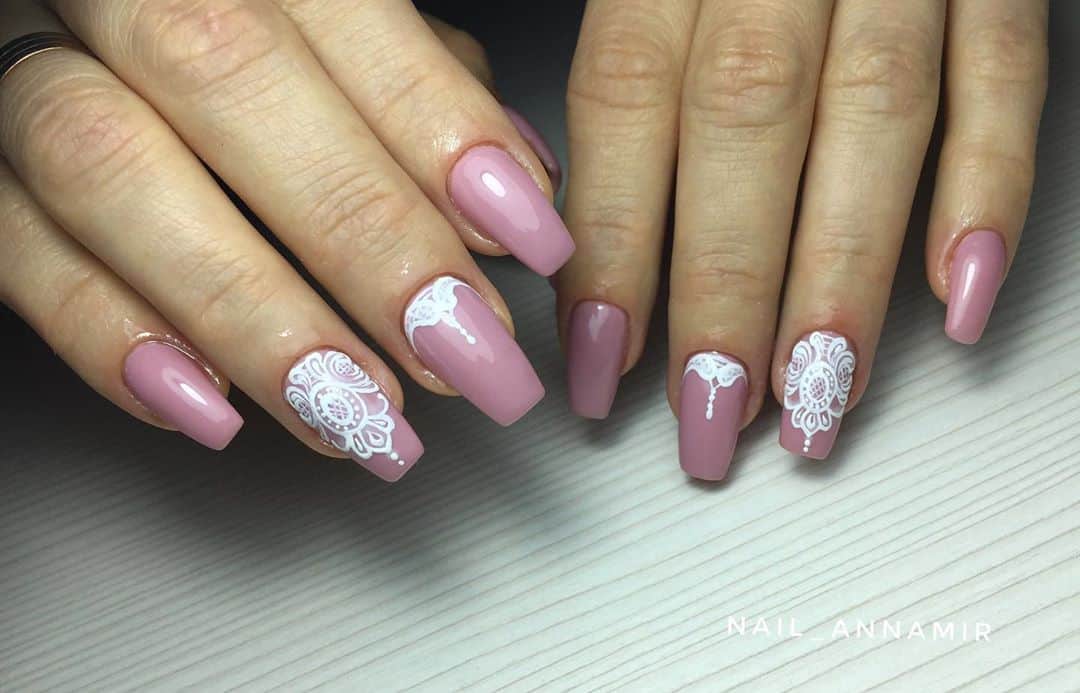 Lace is also great, with perfect borders, imprinted with stamping and special white paint. Beautiful accent made of lace is a bright idea for winter manicure. If you do not like French, try to paint the nails with one colour, for example, nude or milky pink.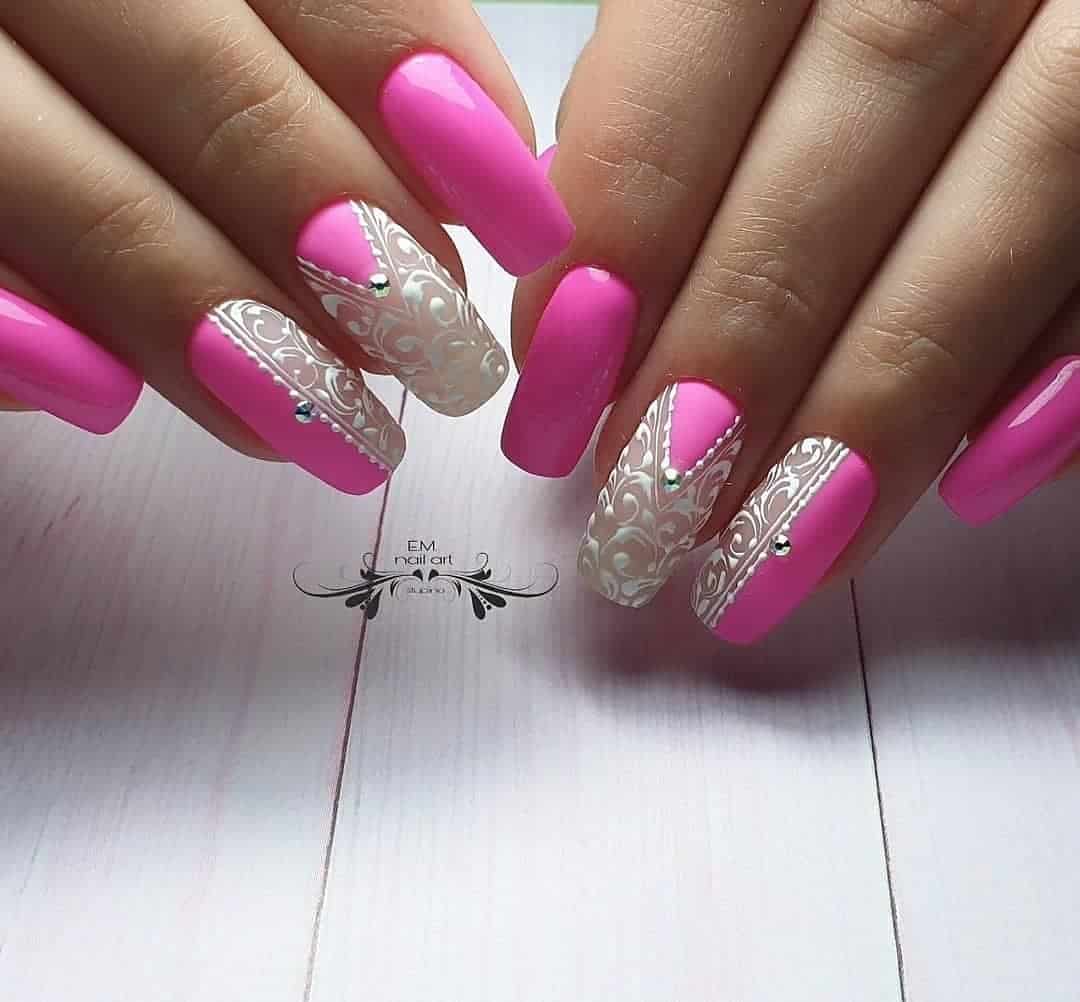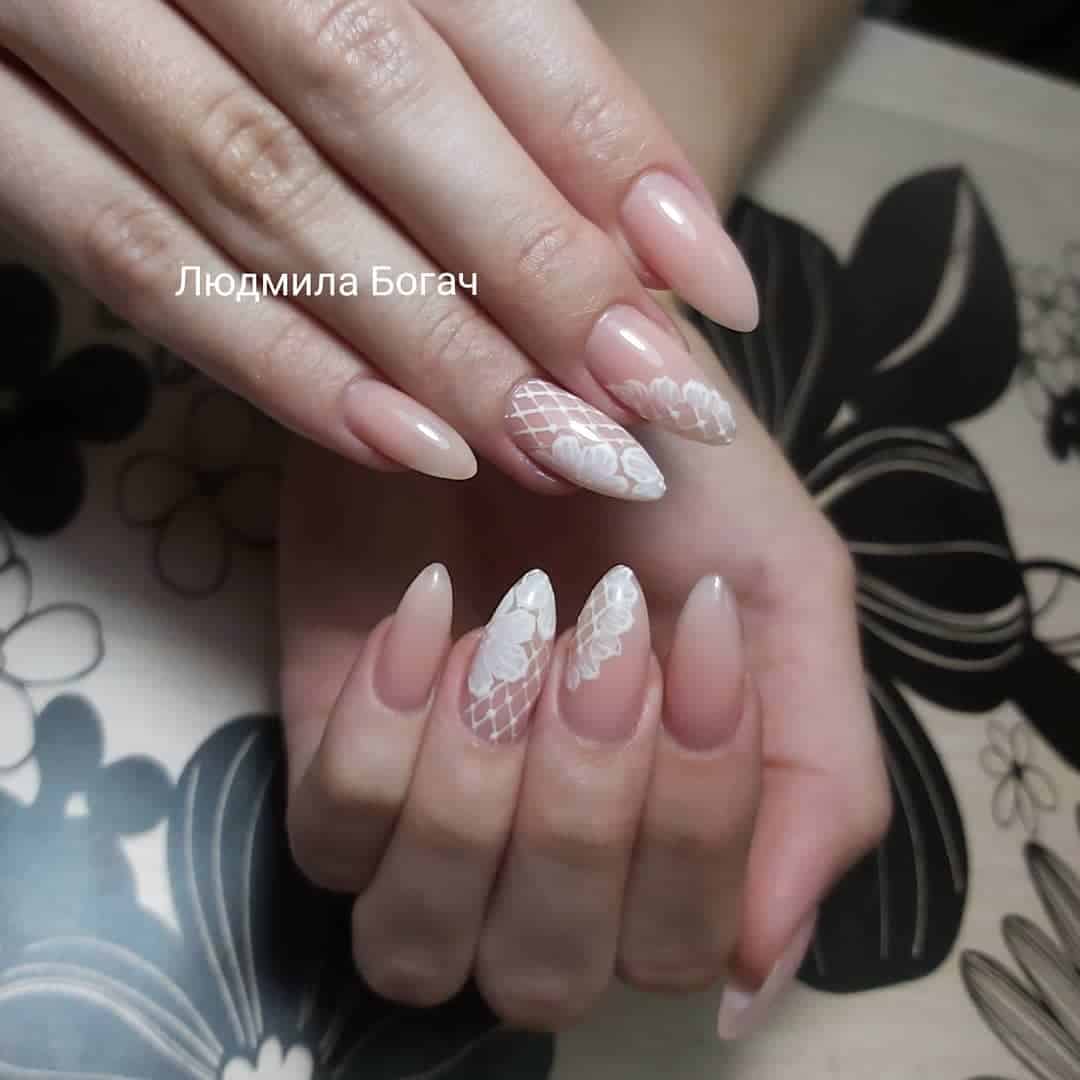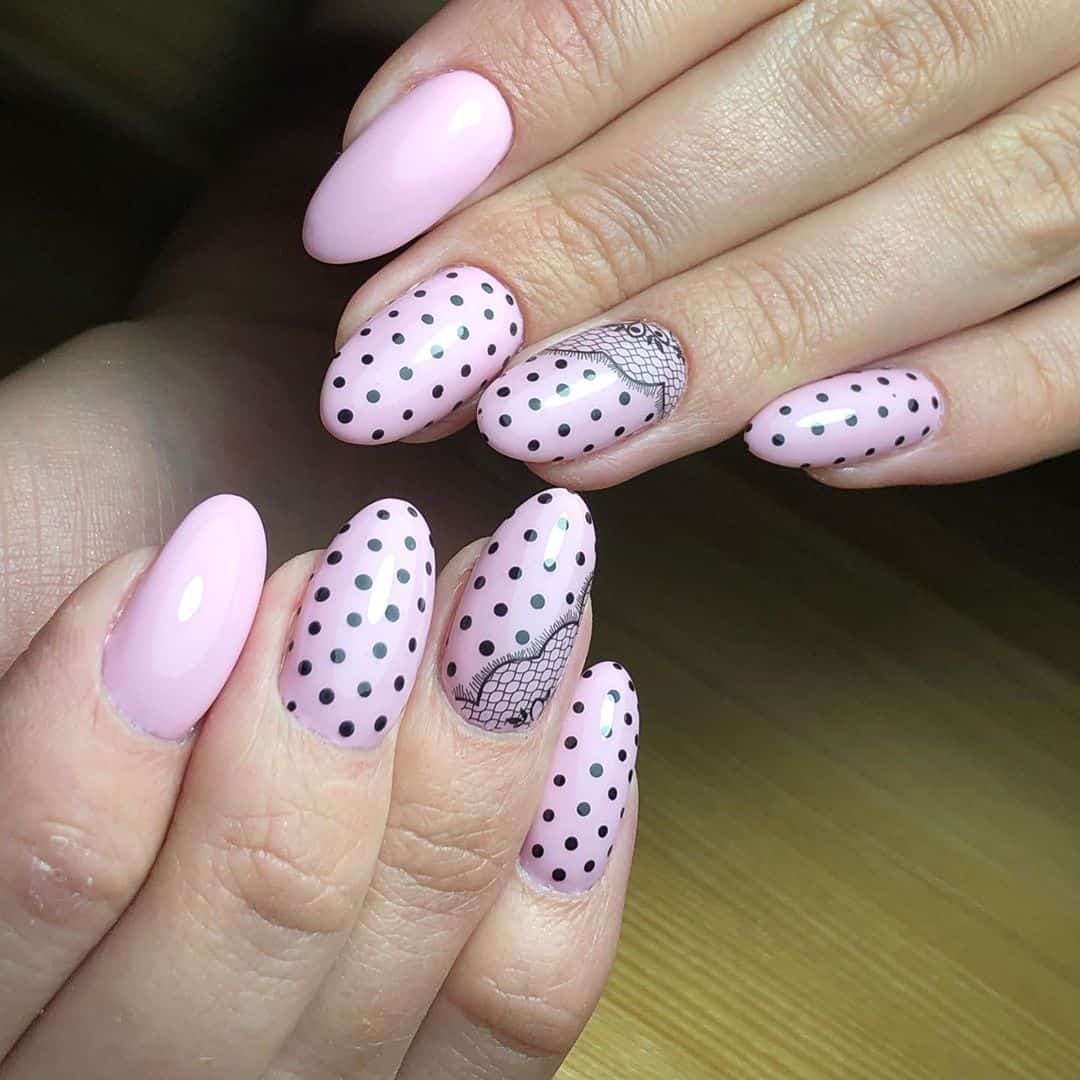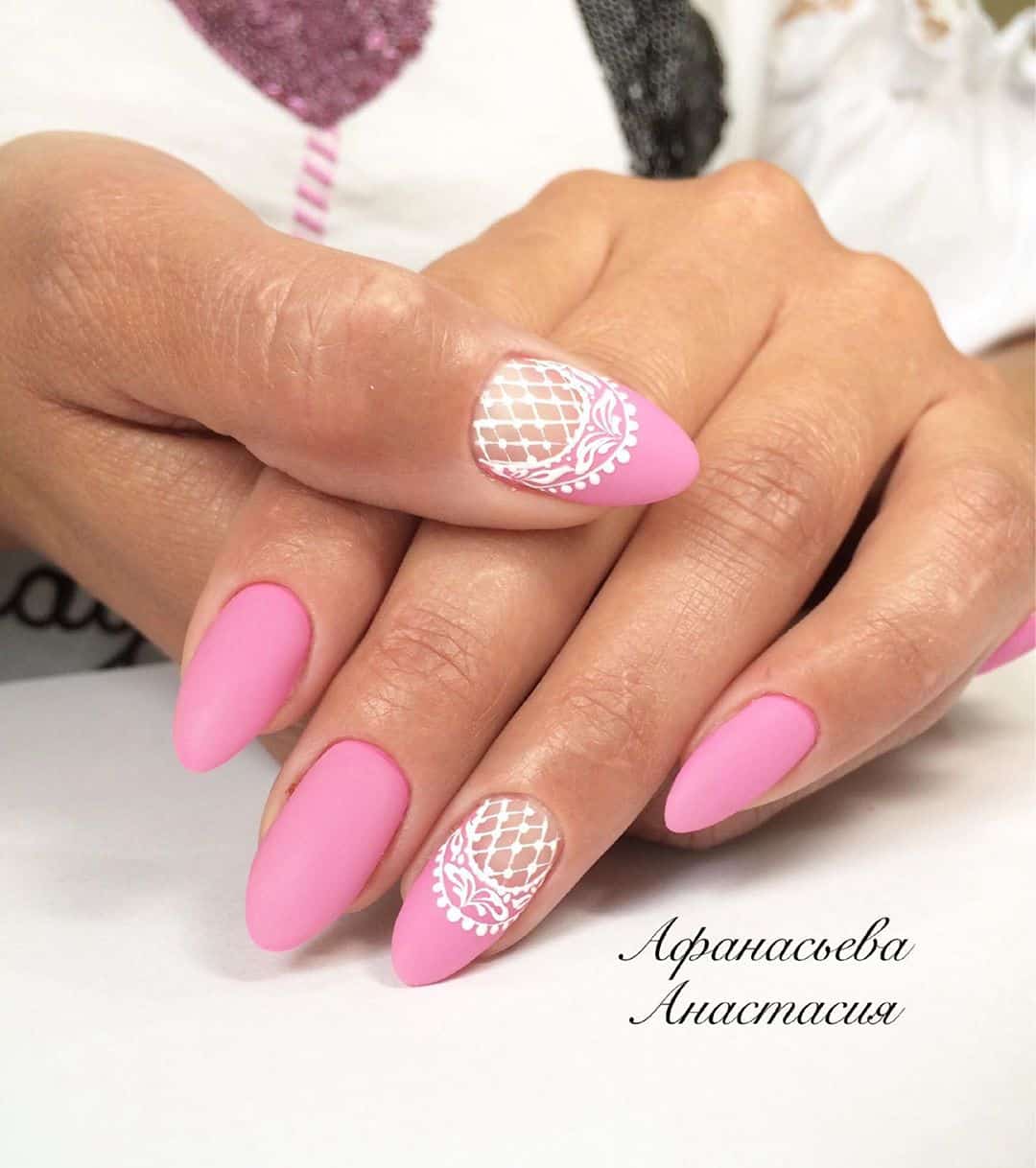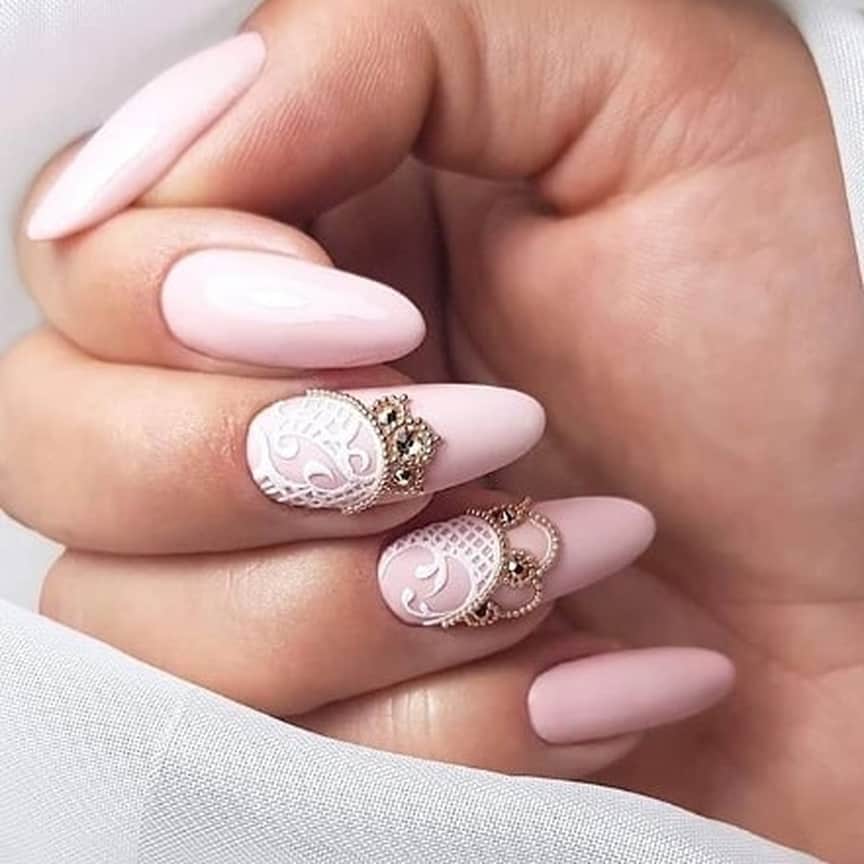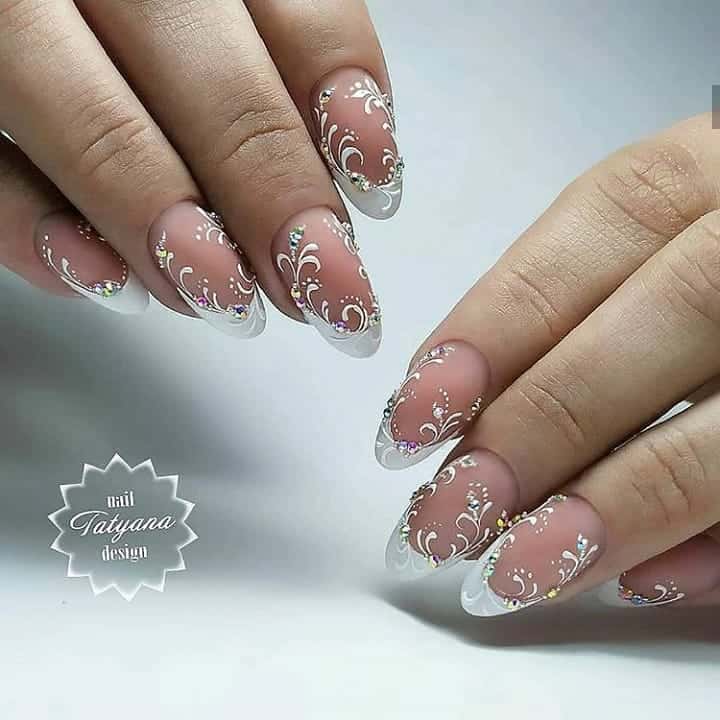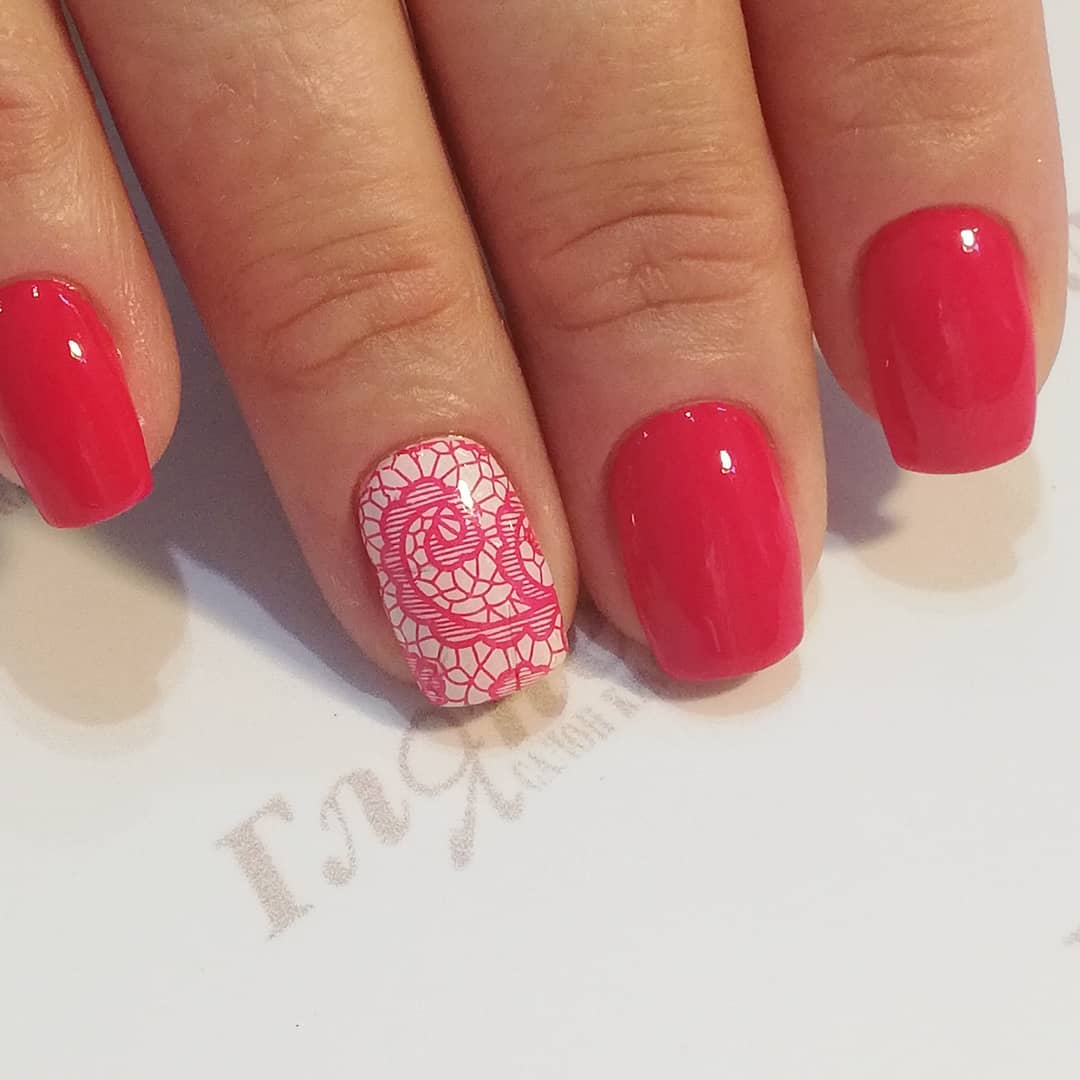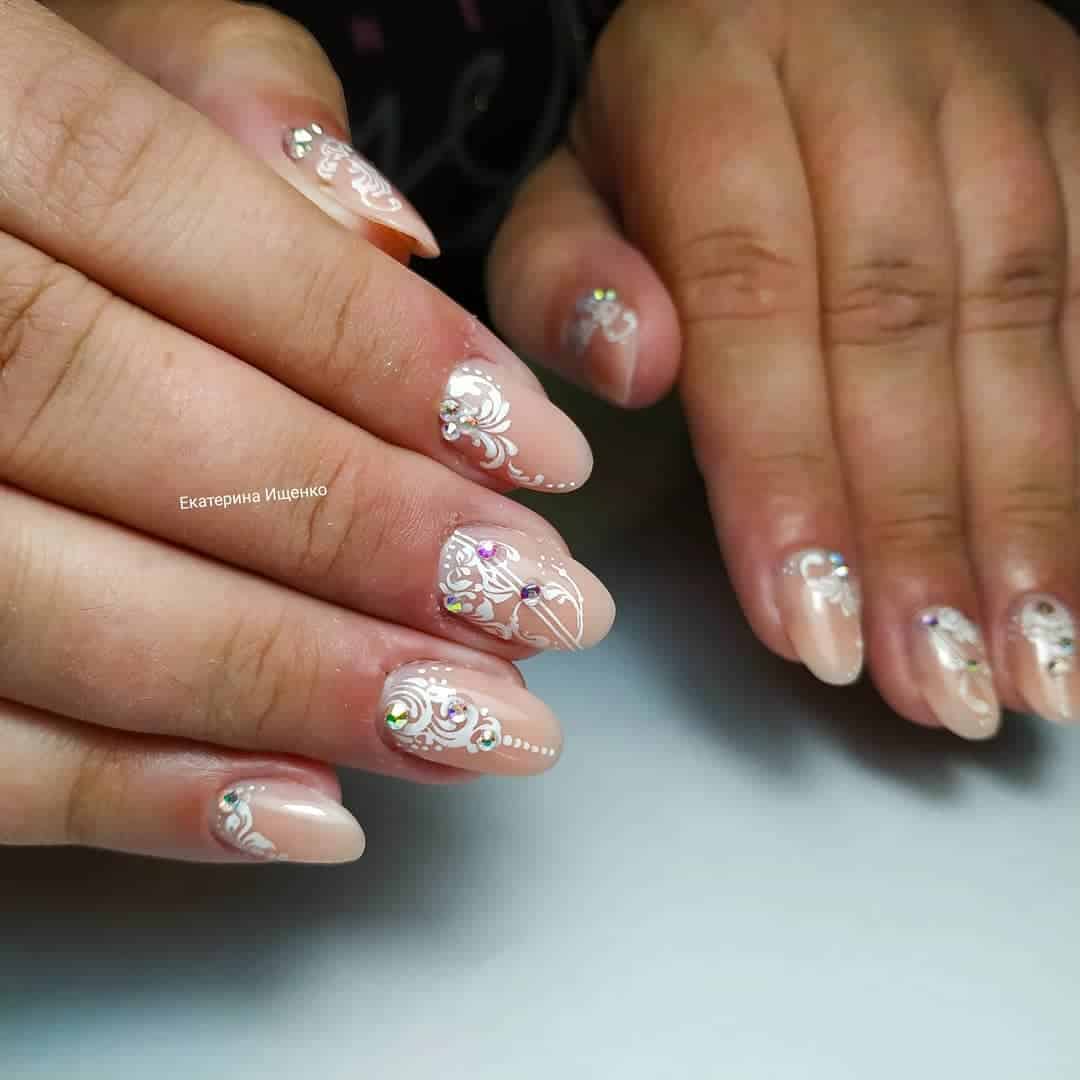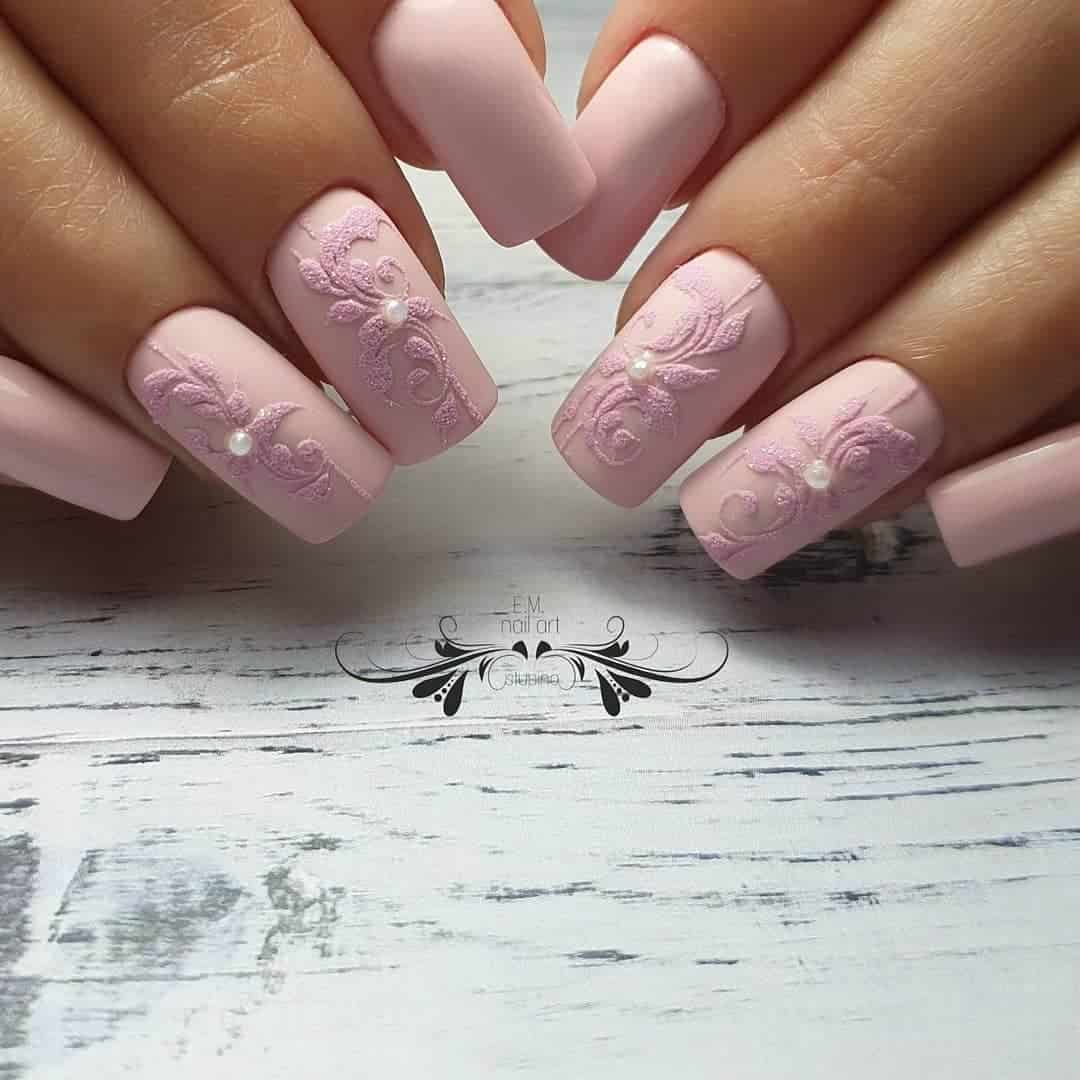 Thank you for visiting my blog. I wish you a happy wedding day.
Love, Yuliya
There are few interesting articles about Wedding Day:
Wedding manicure – Butterfly nail art