Mermaid bachelorette party
The Sea theme  – what could be better for a bachelorette party? Of course it can! Mermaid themed bachelorette party!  The party in this style is an inexhaustible source of ideas: sea nets, stars, shells, magic and shiny outfits, bright make-up, delicious cocktails, wonderful decor. Bachelorette party in mermaid style is the trend of the upcoming year. Pay attention to the images and fabulous underwater decor.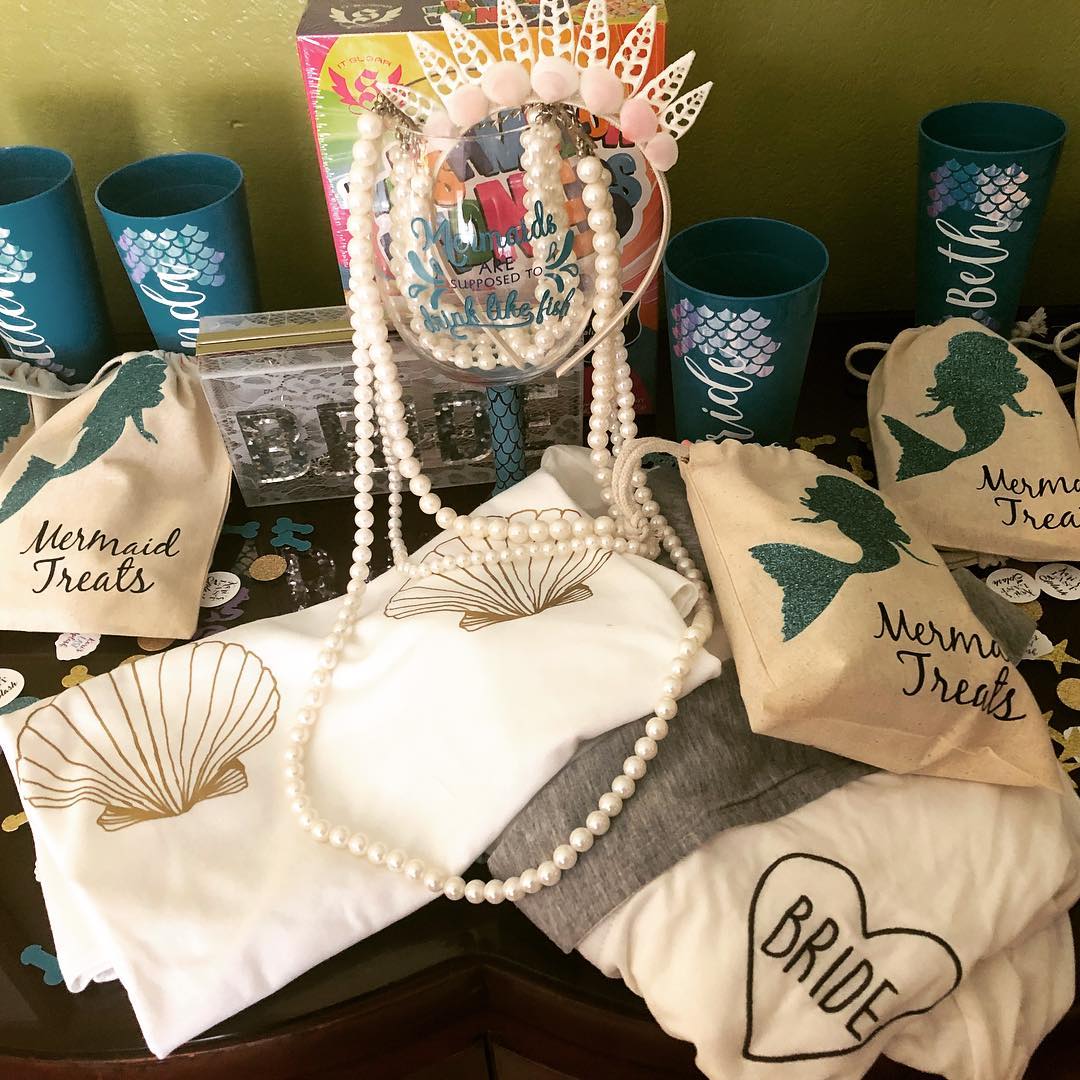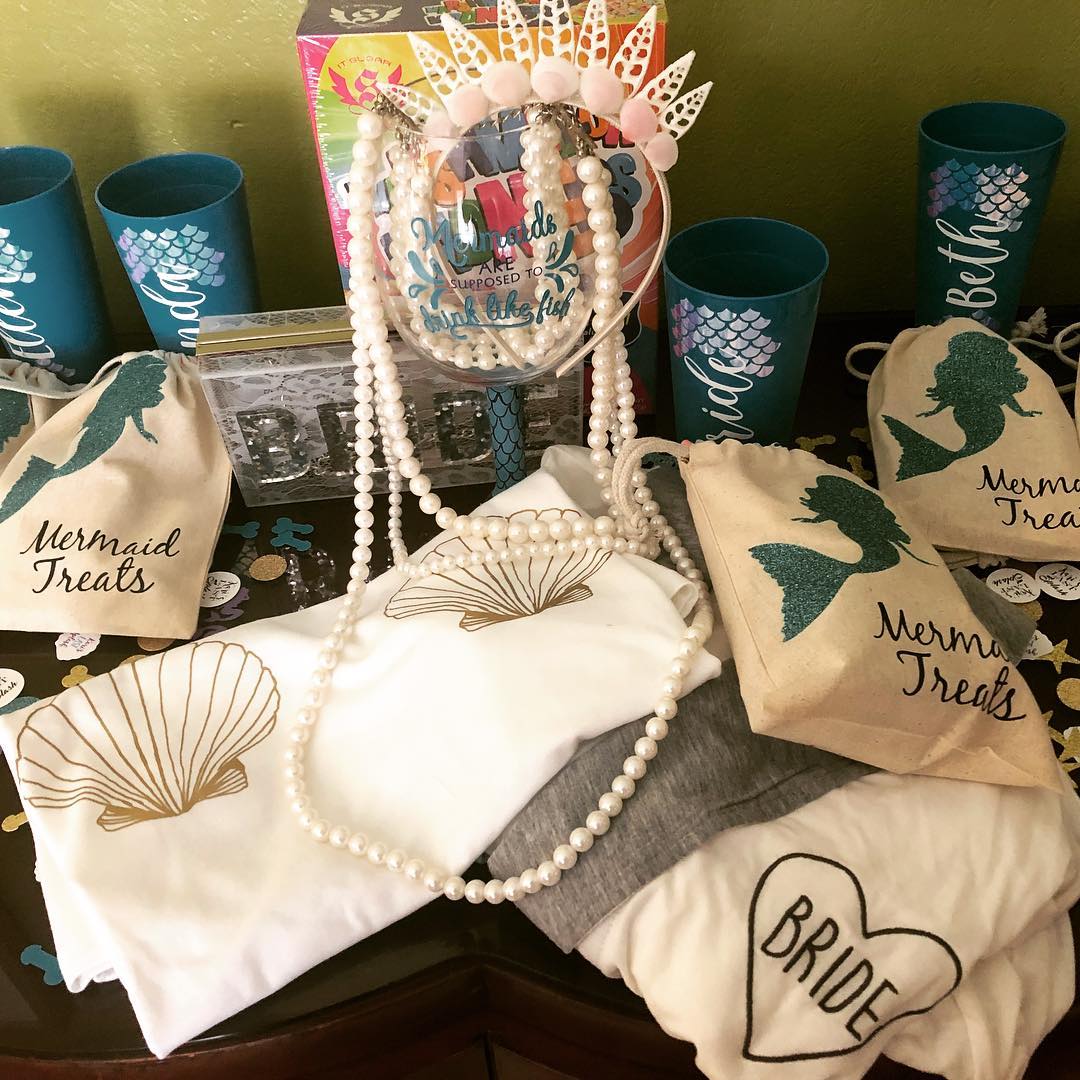 Invitations for girls!
Let's  invite your friends to a magical bachelorette party in the style of mermaids. Normal invitations are boring! Individual invitations are always a pleasure. So, you can easily add confetti into envelopes. Print or draw a mermaid and all the data on the upcoming party. Twist the satin ribbon. And voila! Stylish invitation is ready, as result!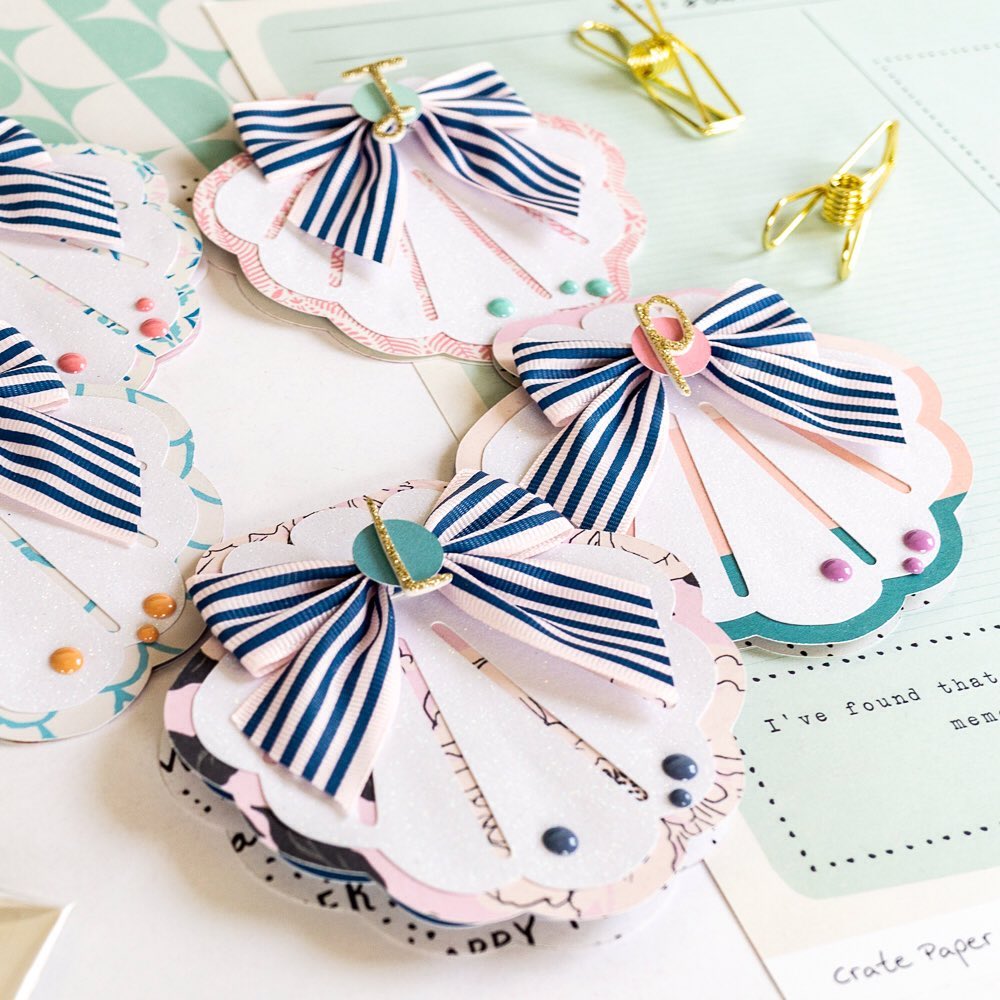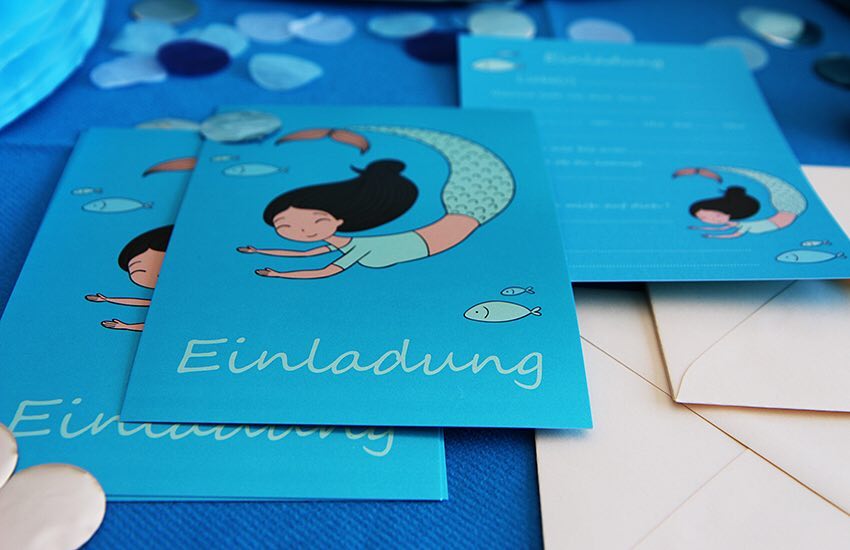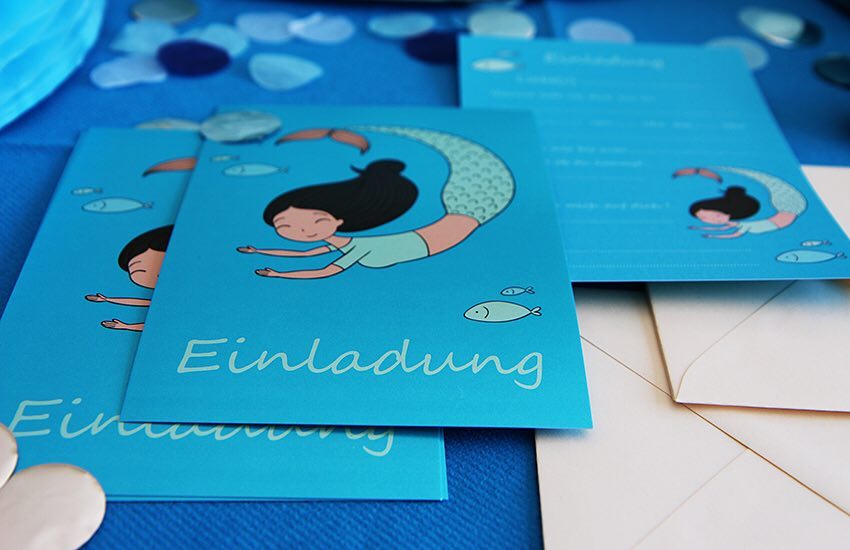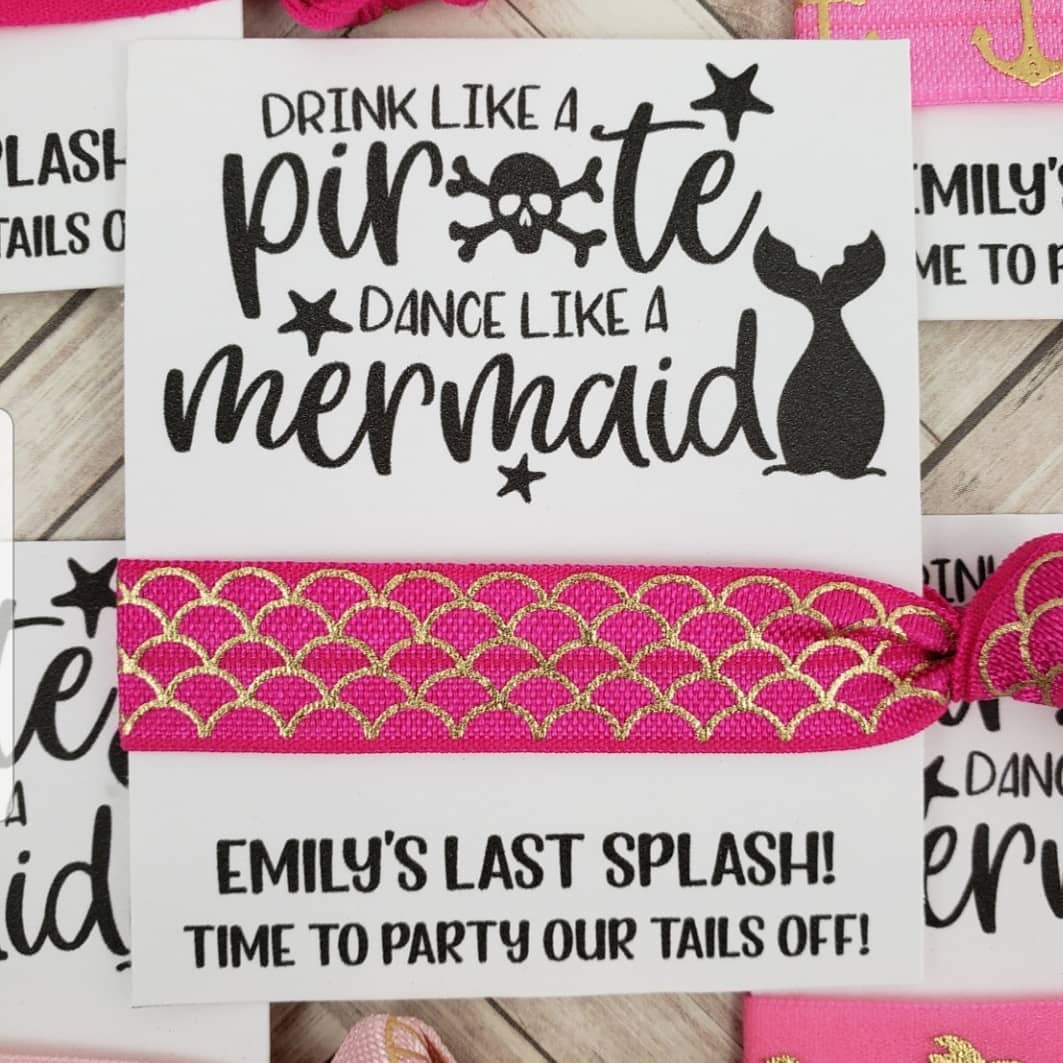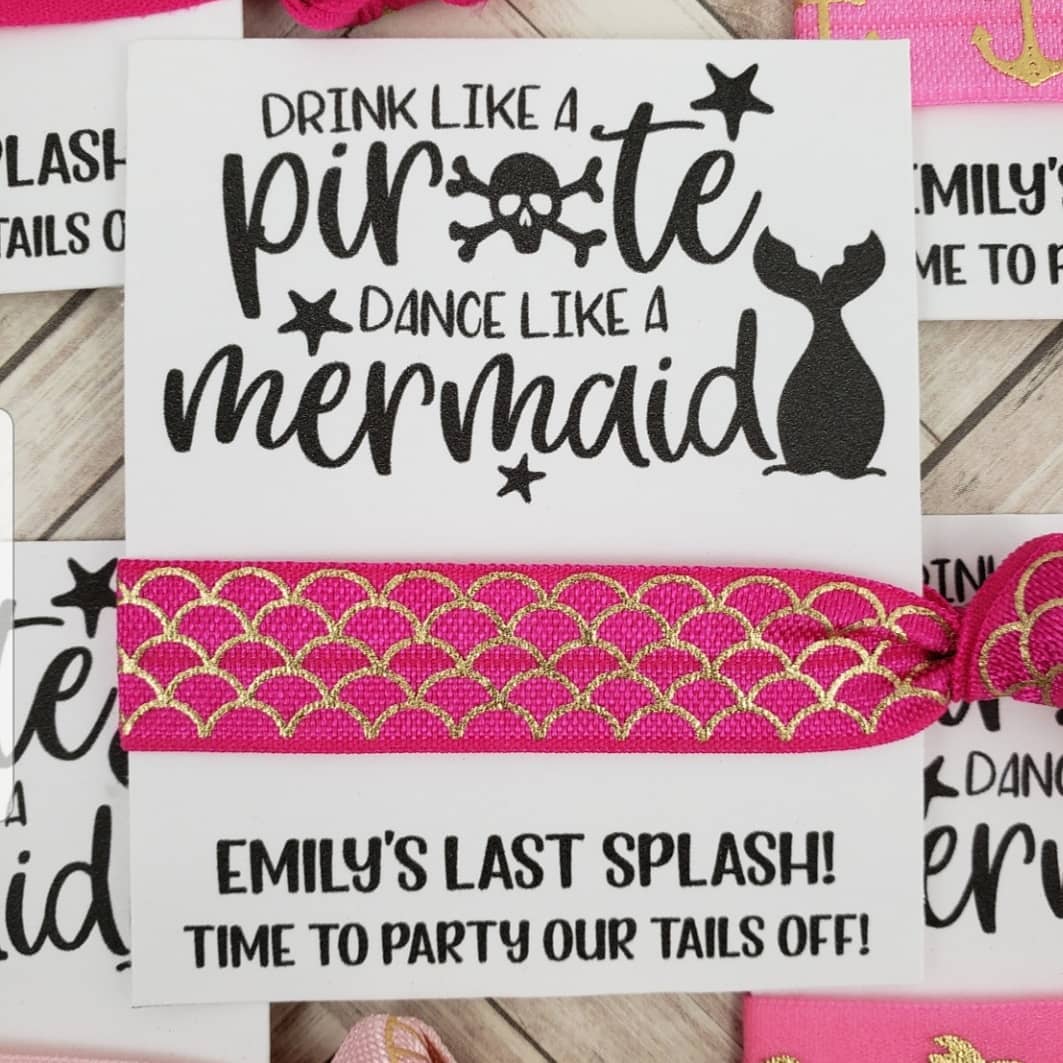 One of the main elements of a bachelorette party in the style of mermaids is tails. Yes, Yes! You heard right. Seeing such an invitation, the girlfriends will immediately understand everything and, definitely, will pick up this wave!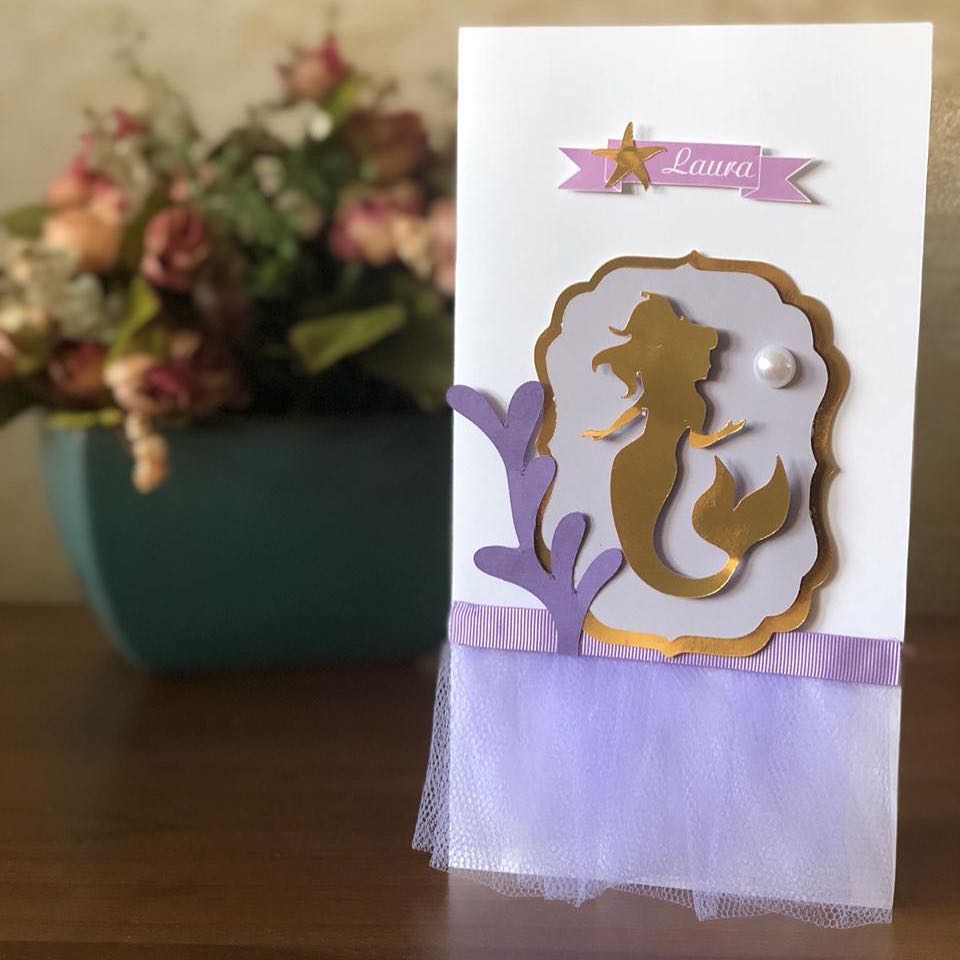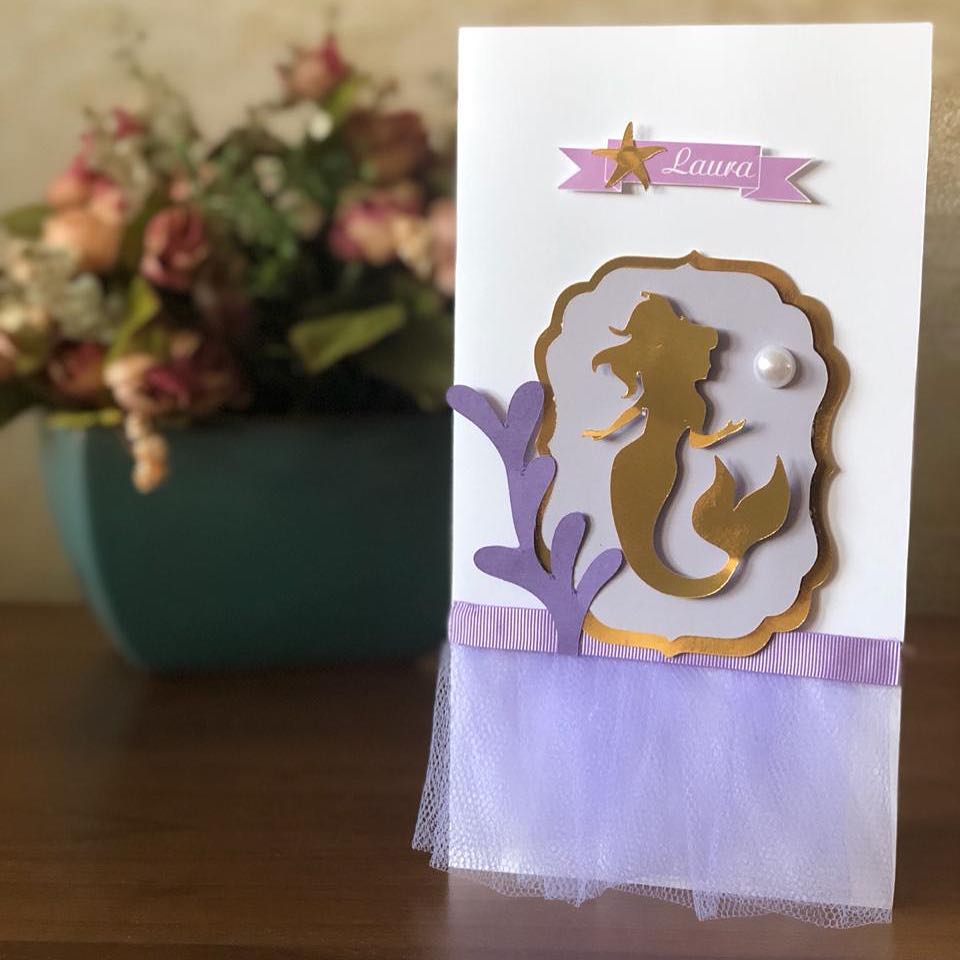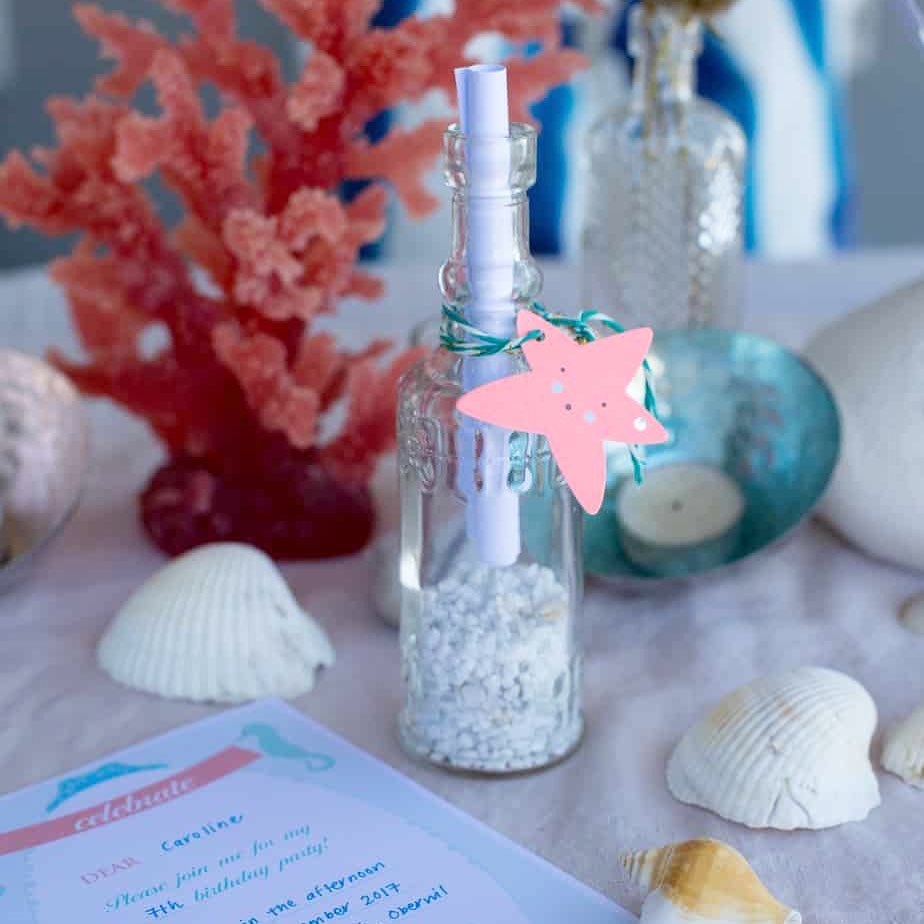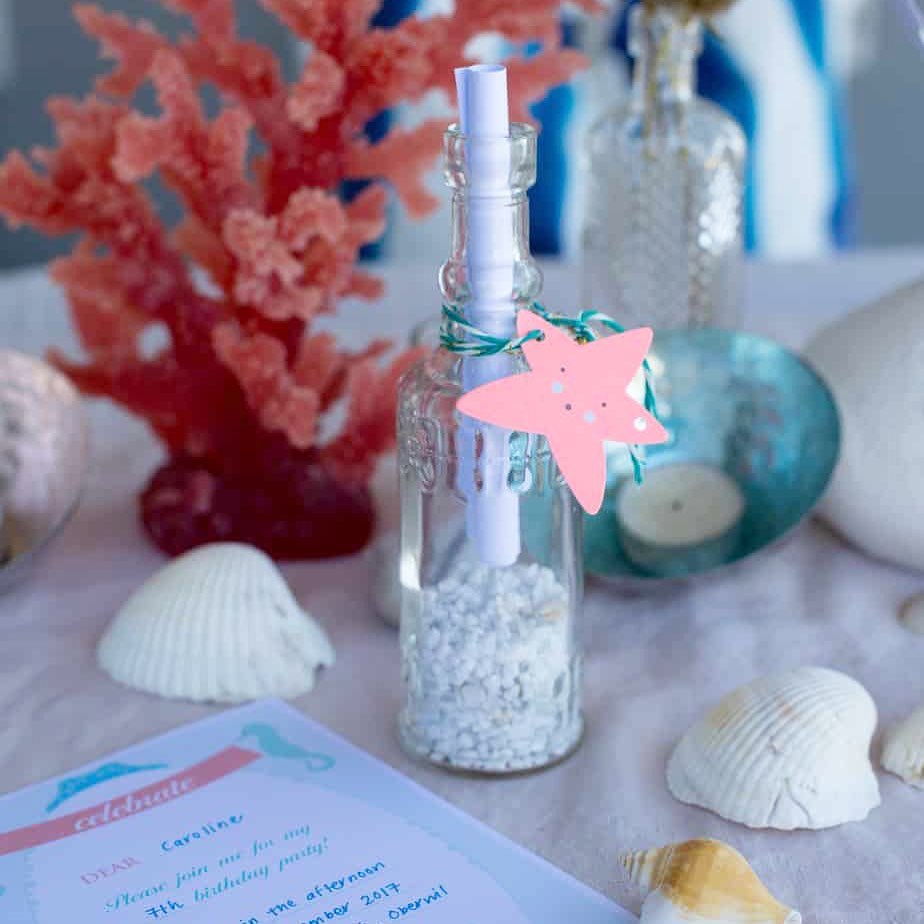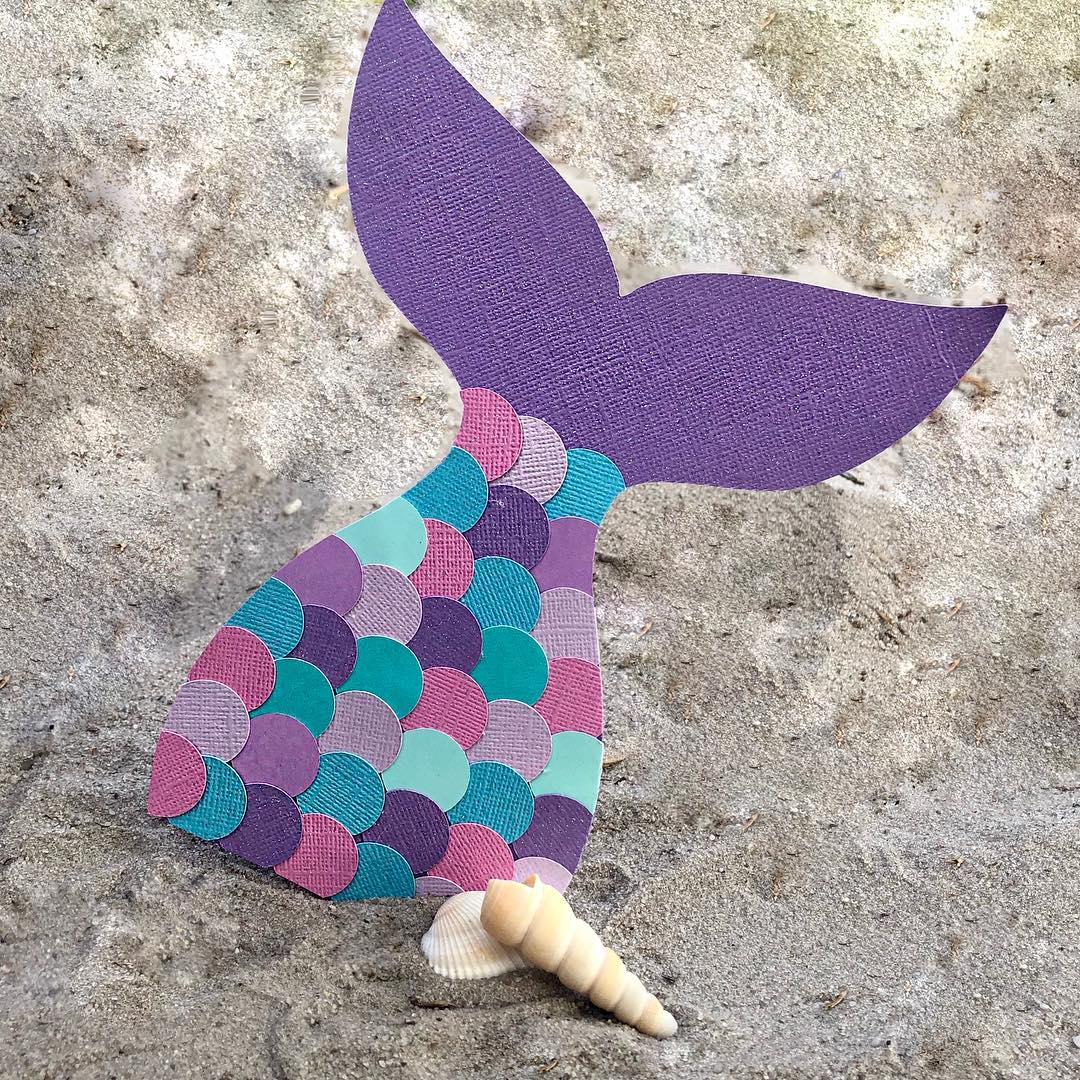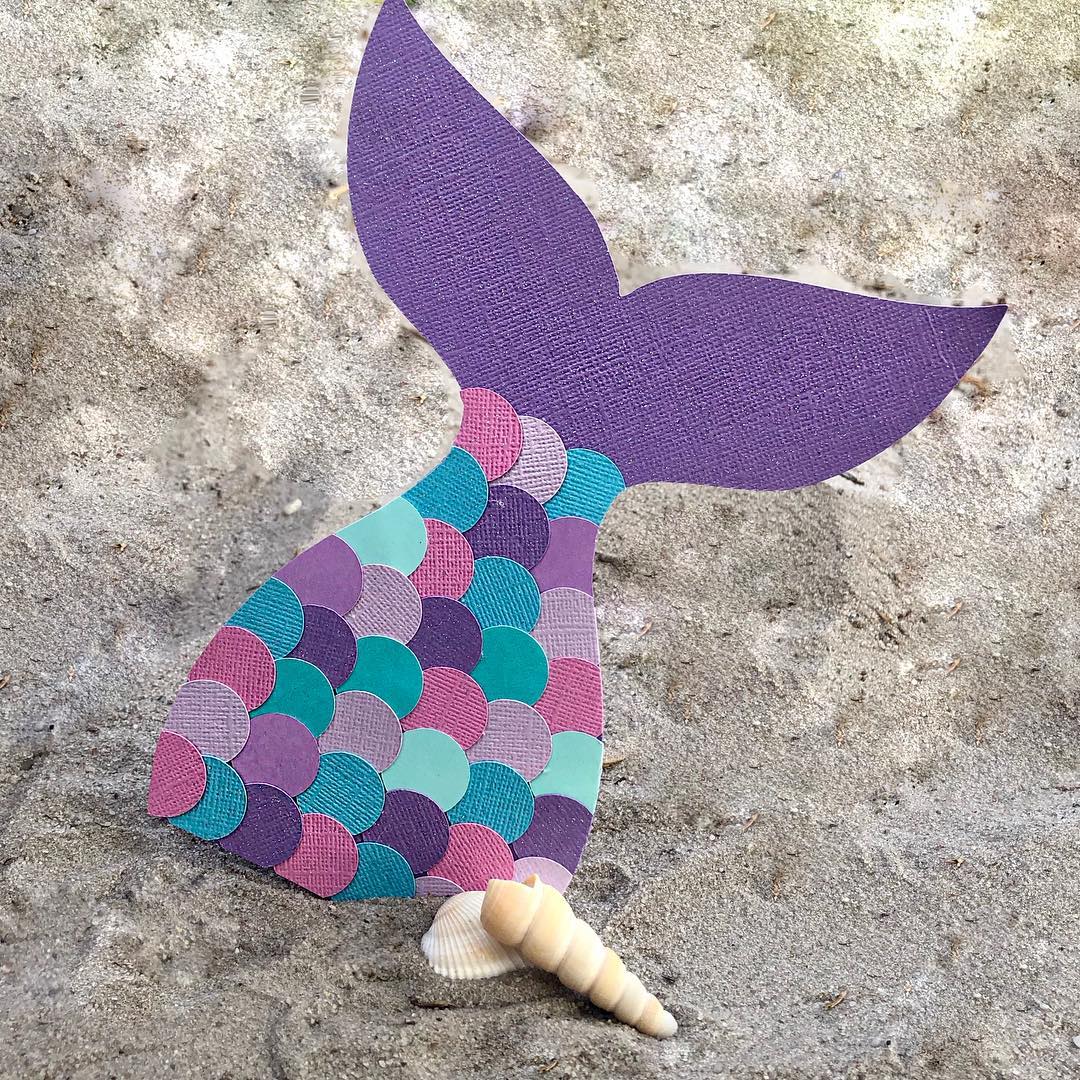 Where is my tail? Oh! Here it is!
Going to a fashionable bachelorette party in mermaids style, do not forget the sequins, tails, necklaces of pearls or shells, starfish, bright glitter! Clothing should be styled, with bright themed accessories to create magical images. Notify all girlfriends that they thought over in advance all details of the suit.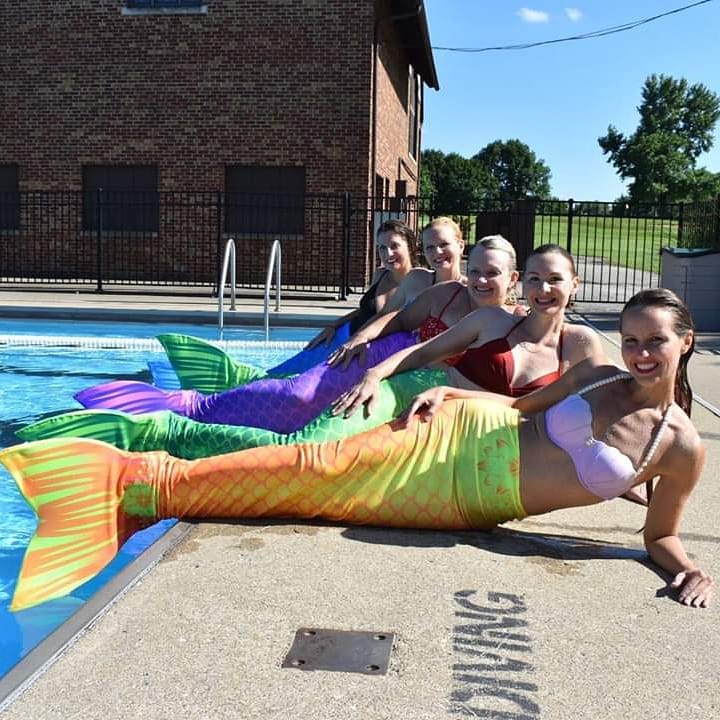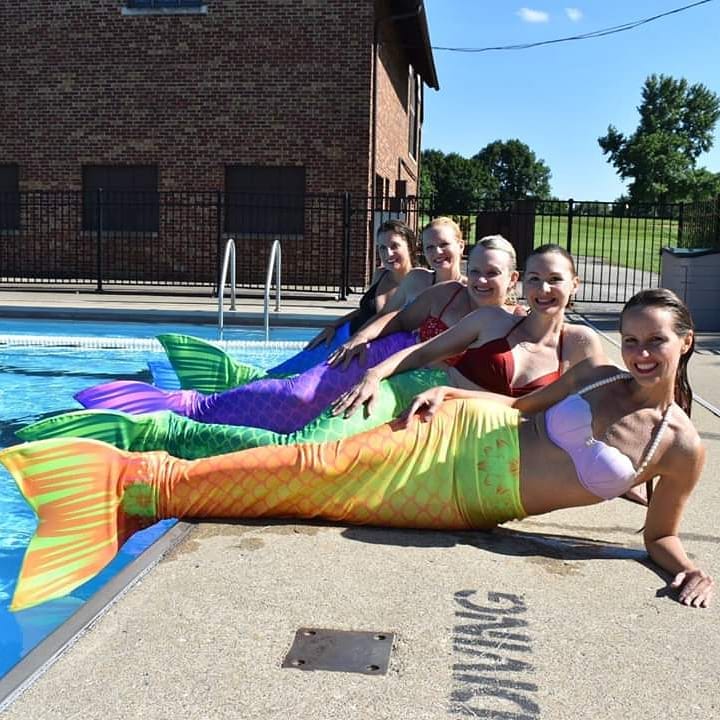 The first thing that comes to mind when you hear "the little mermaid" – is, of course, the image of the charming Ariel from The Disney cartoon. Therefore, if you decide to spend a bachelorette party in this style, feel free to recreate the image of this Princess. Thus, the bride will stand out among others. For the rest, multi-coloured skirts-packs of tulle will suit.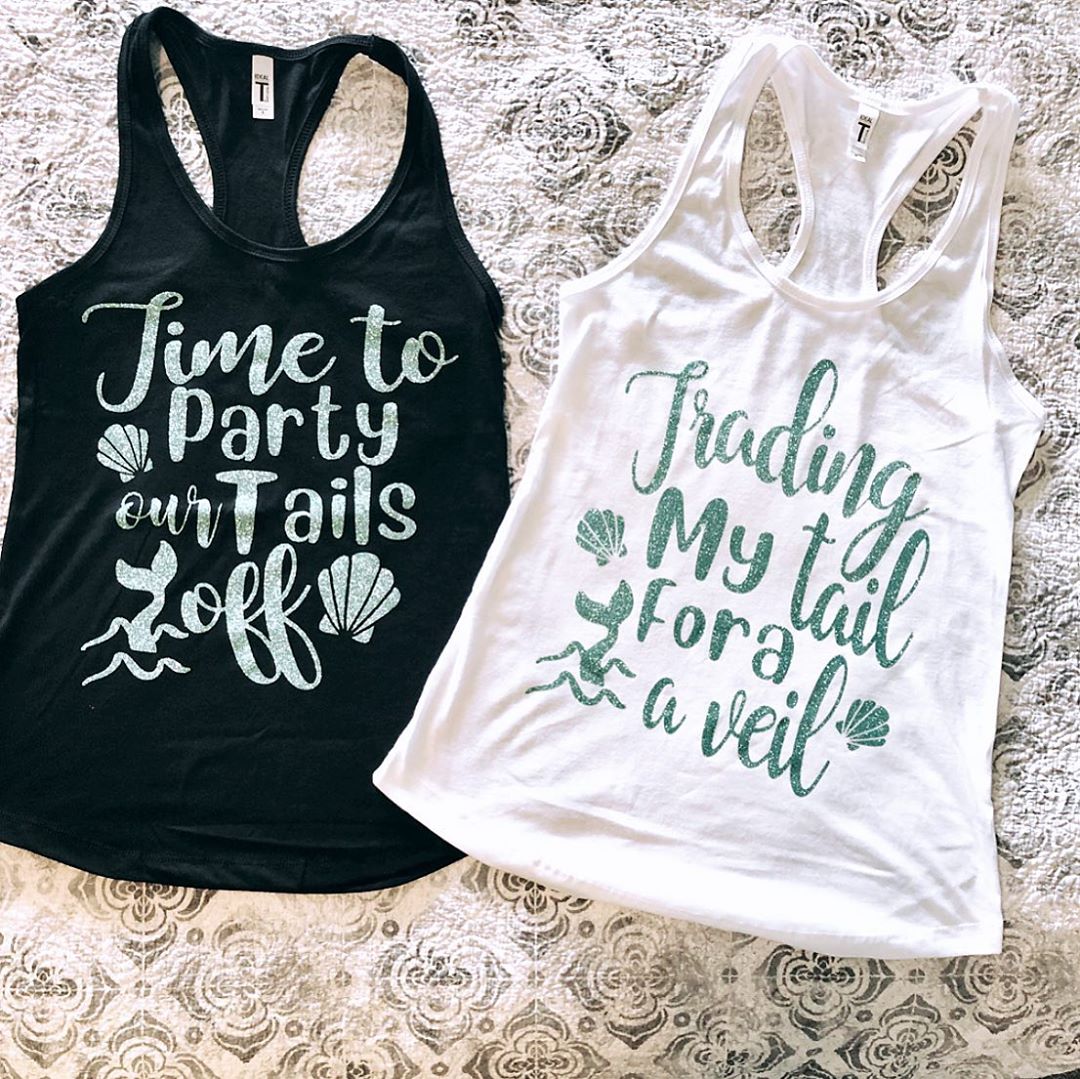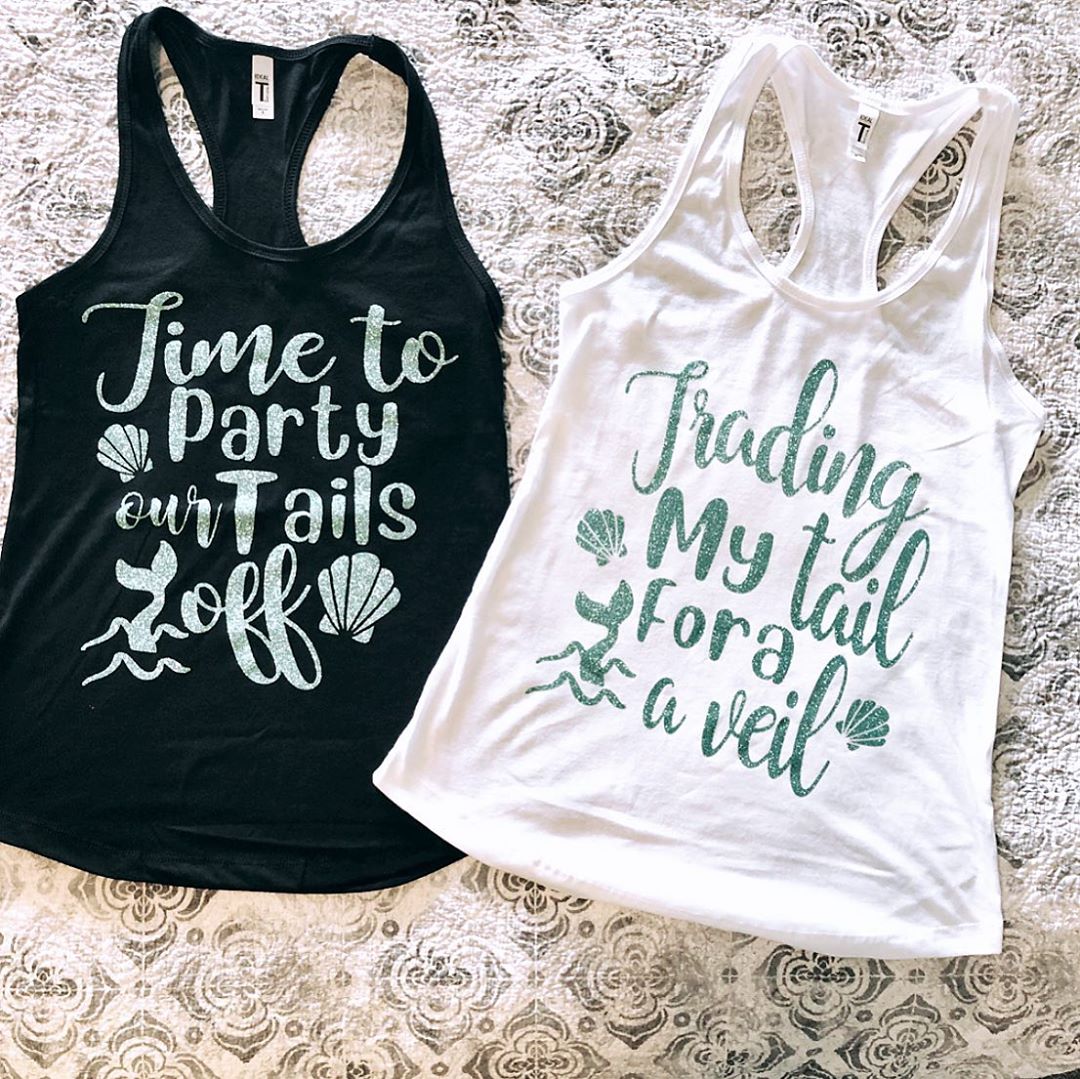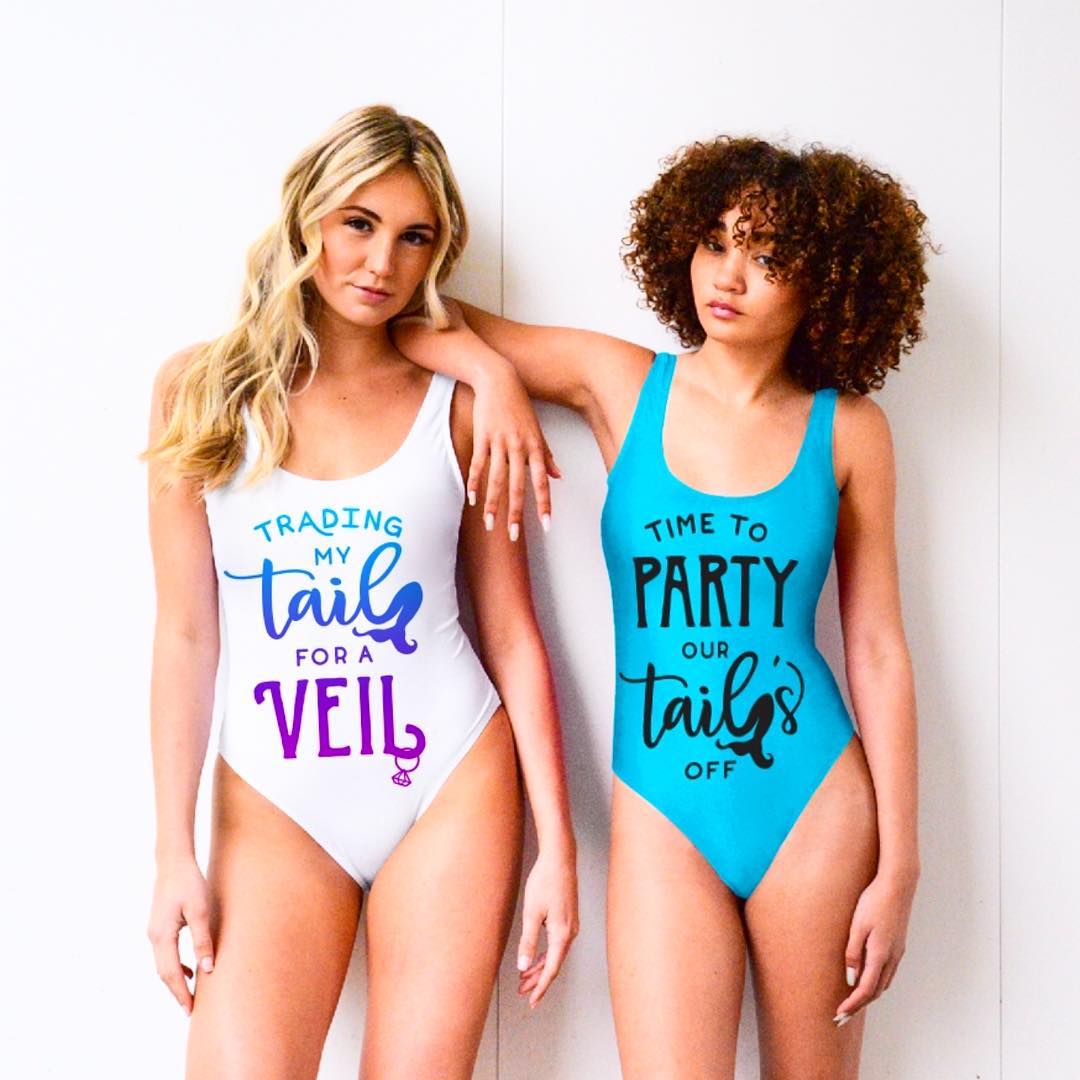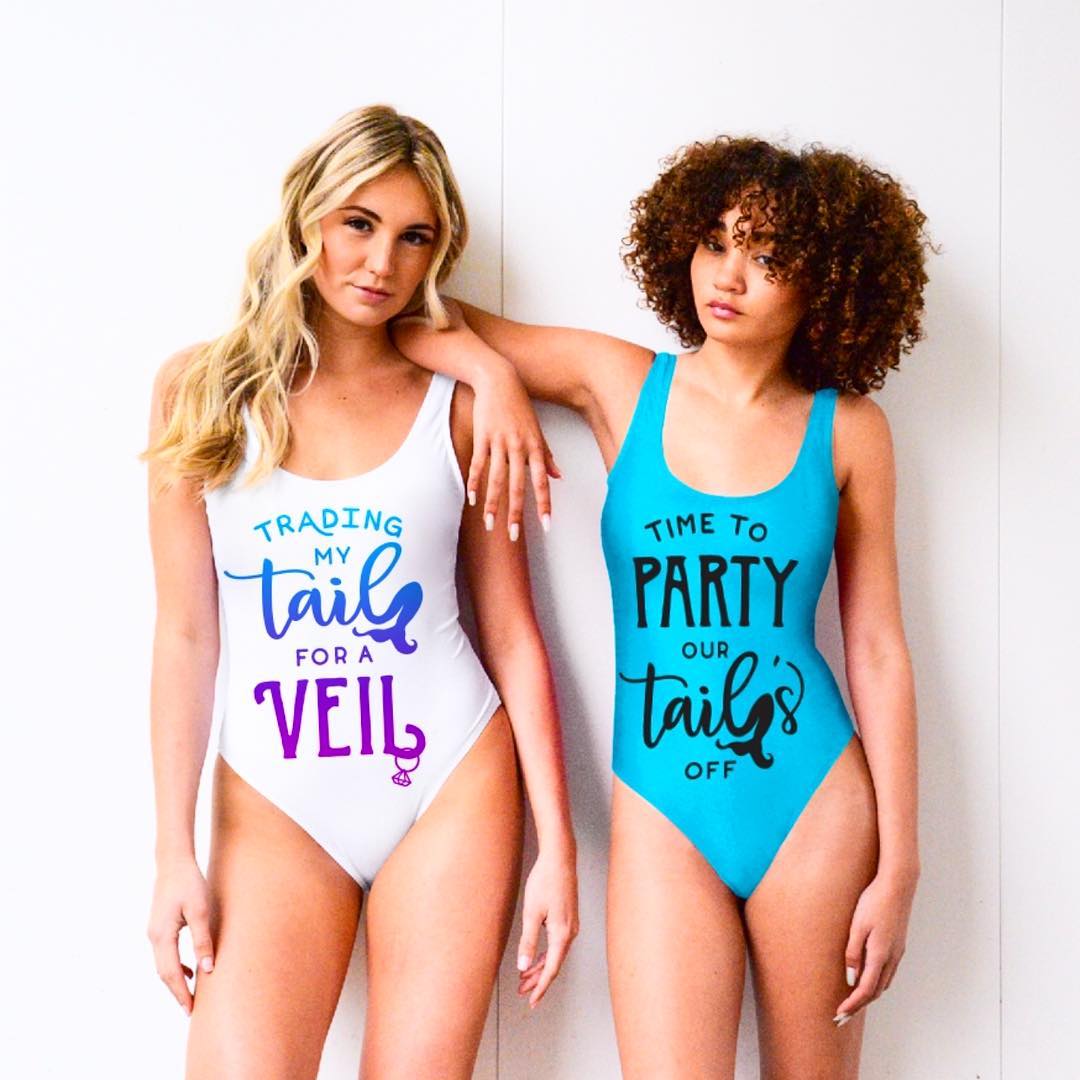 Blue, green, gold or silver glitter will help you to create a bright "mermaid" image. Here are very important details – weave pearls in her hair, wear a necklace and earrings in style. Skirt with sequins – a great find for a themed bachelorette party in the style of mermaids.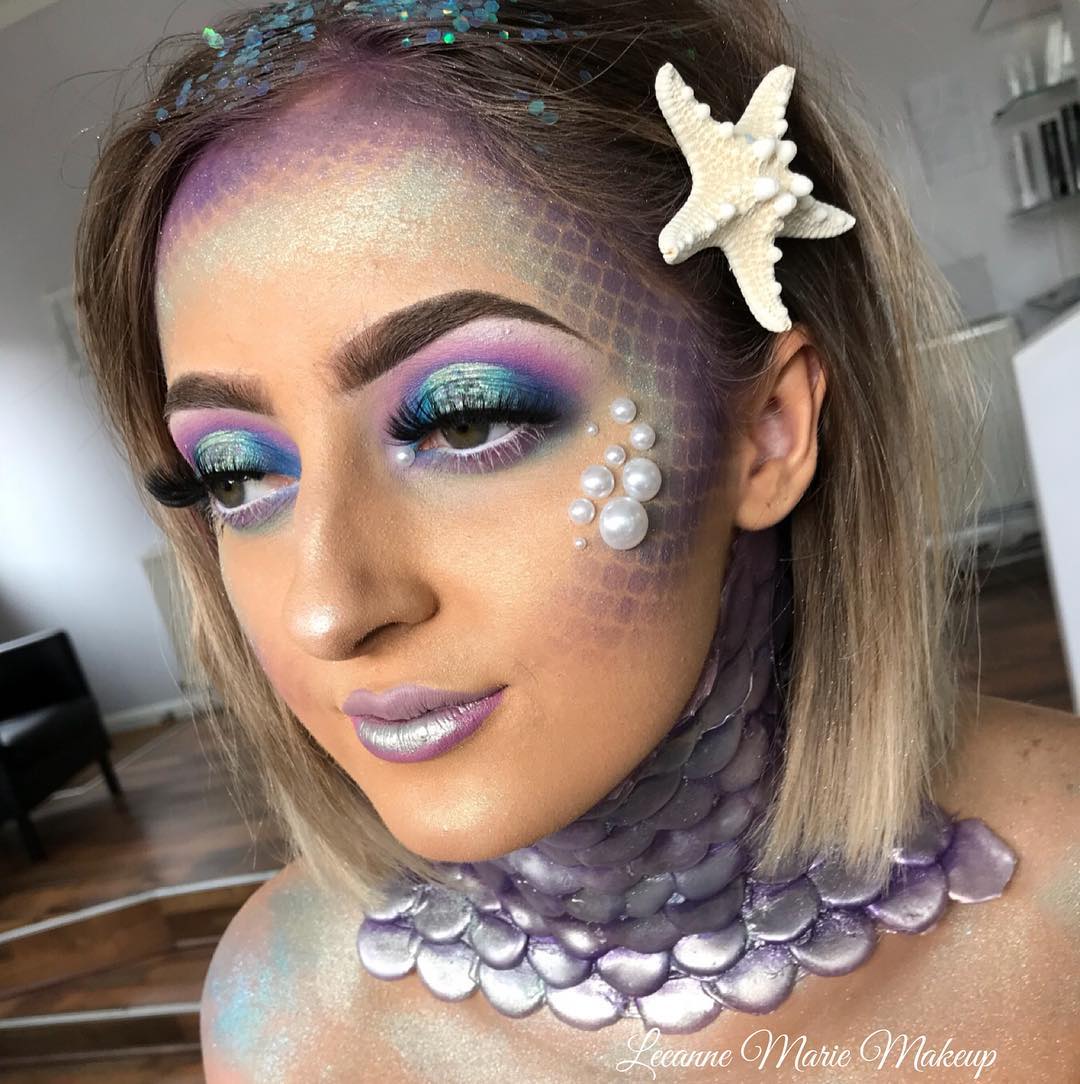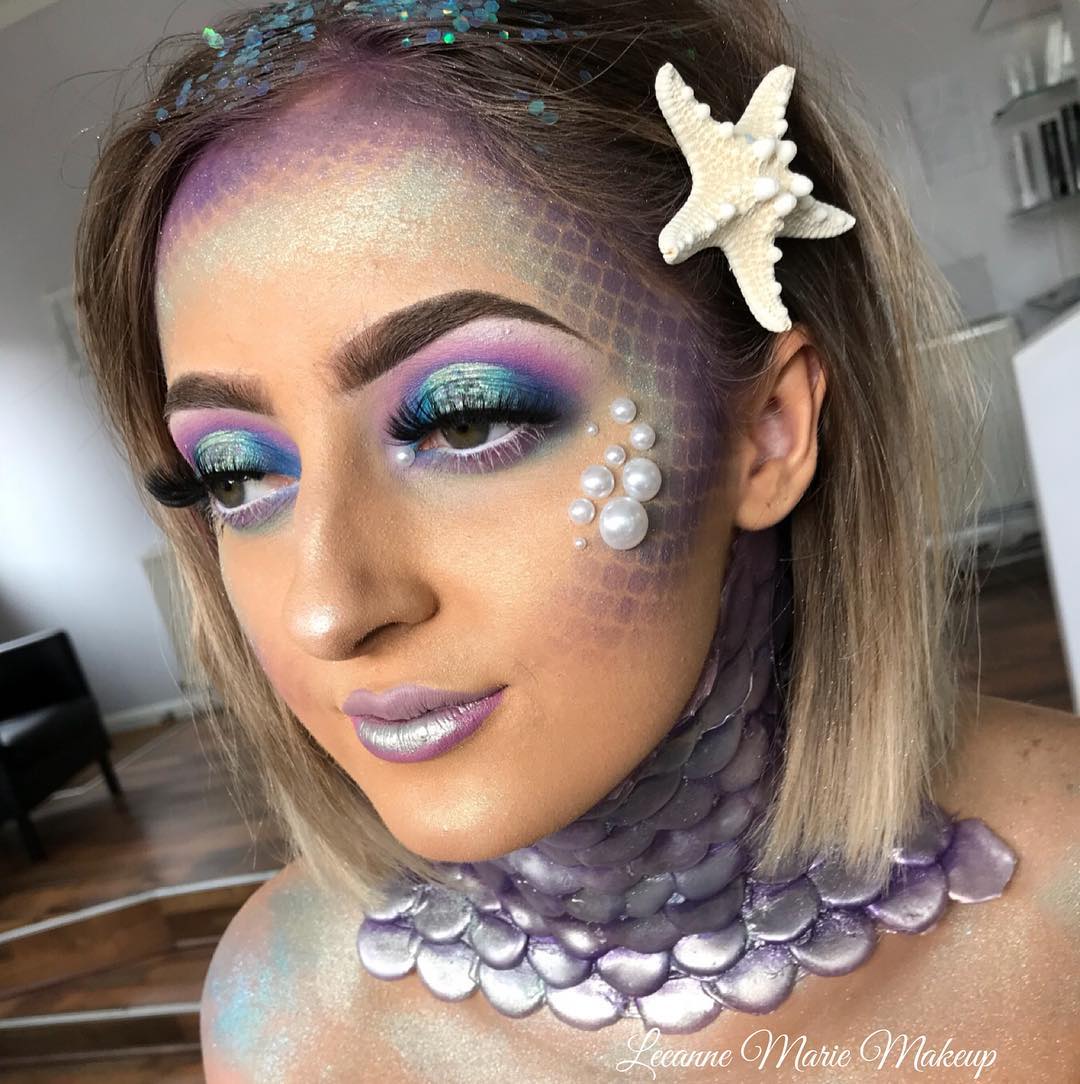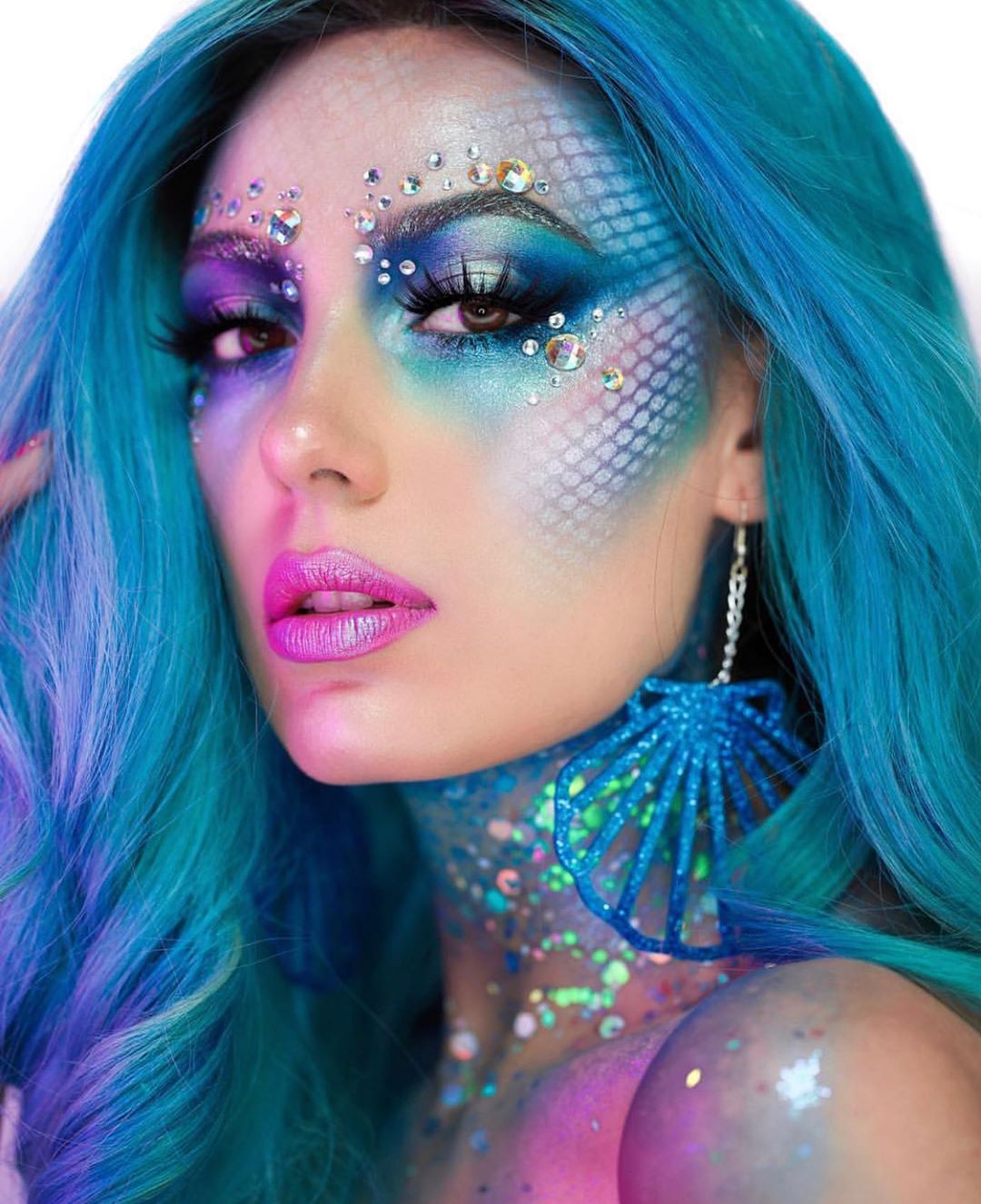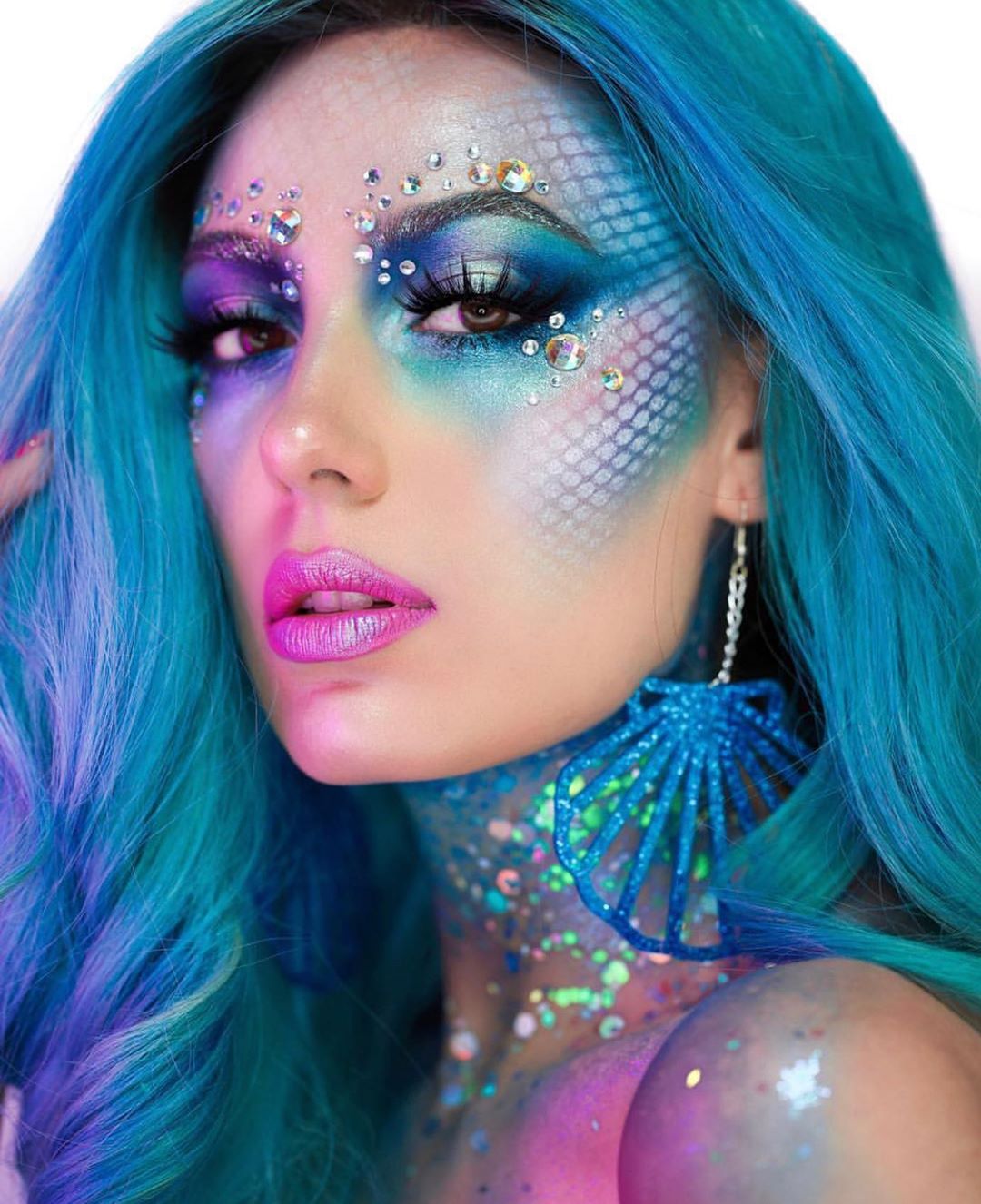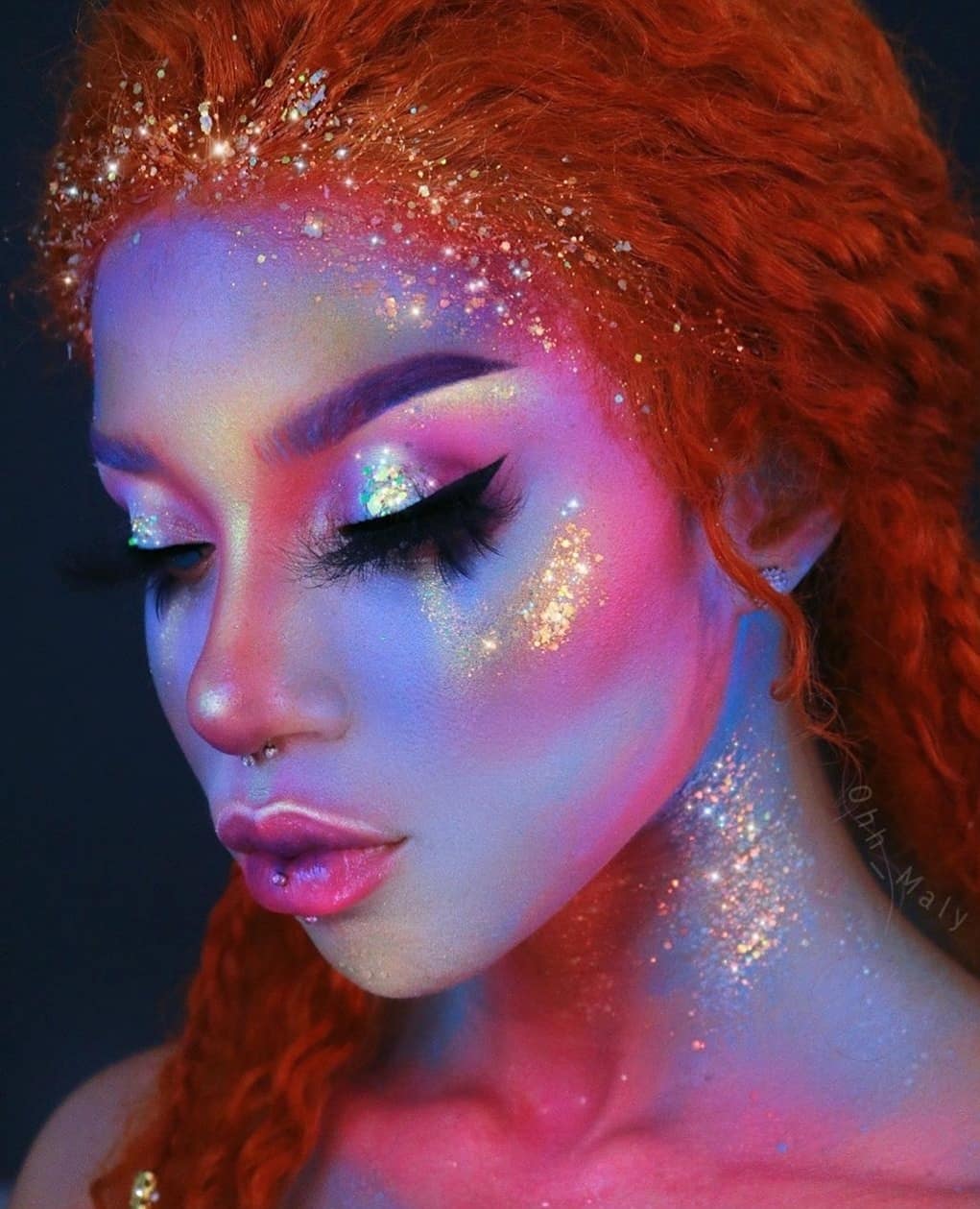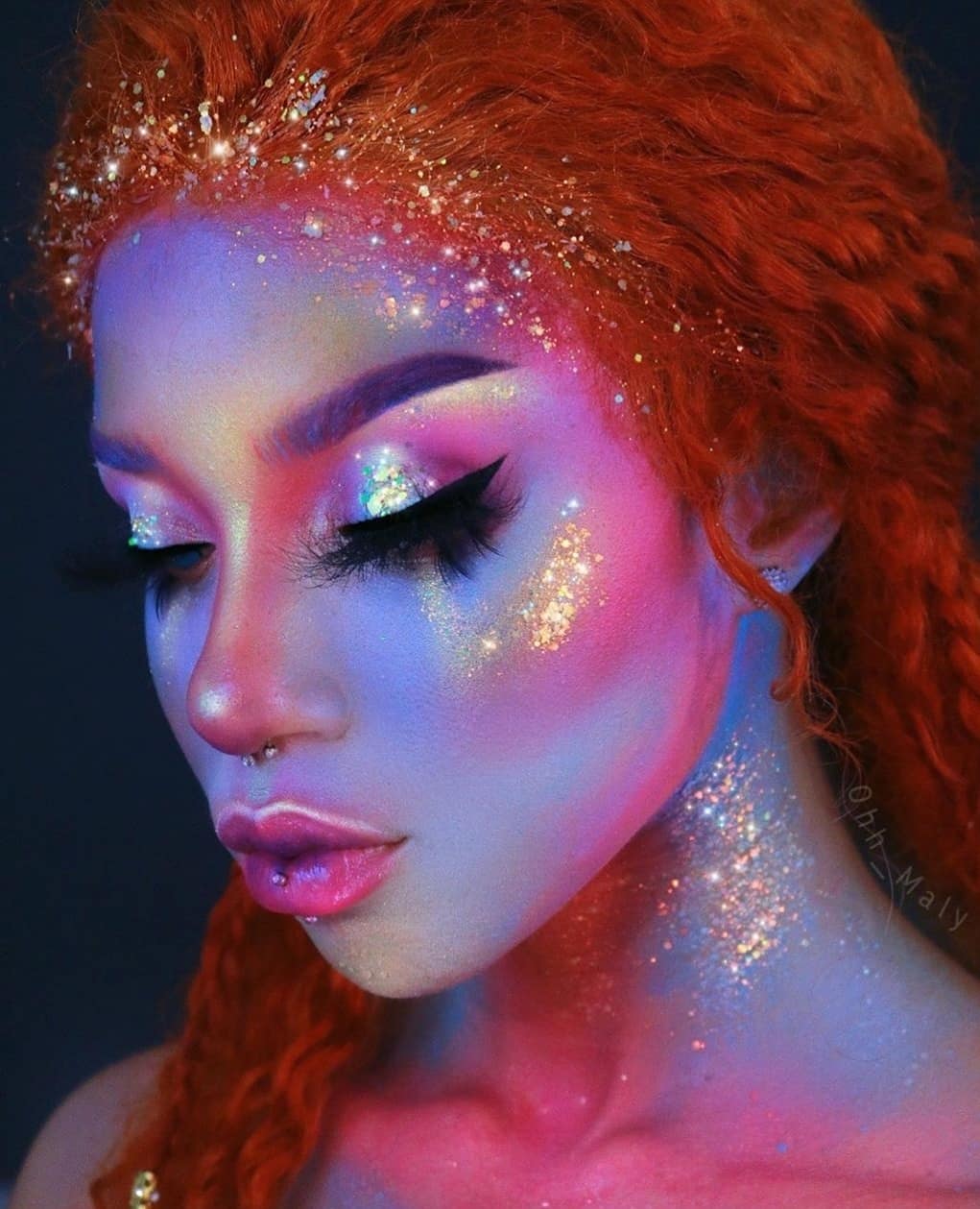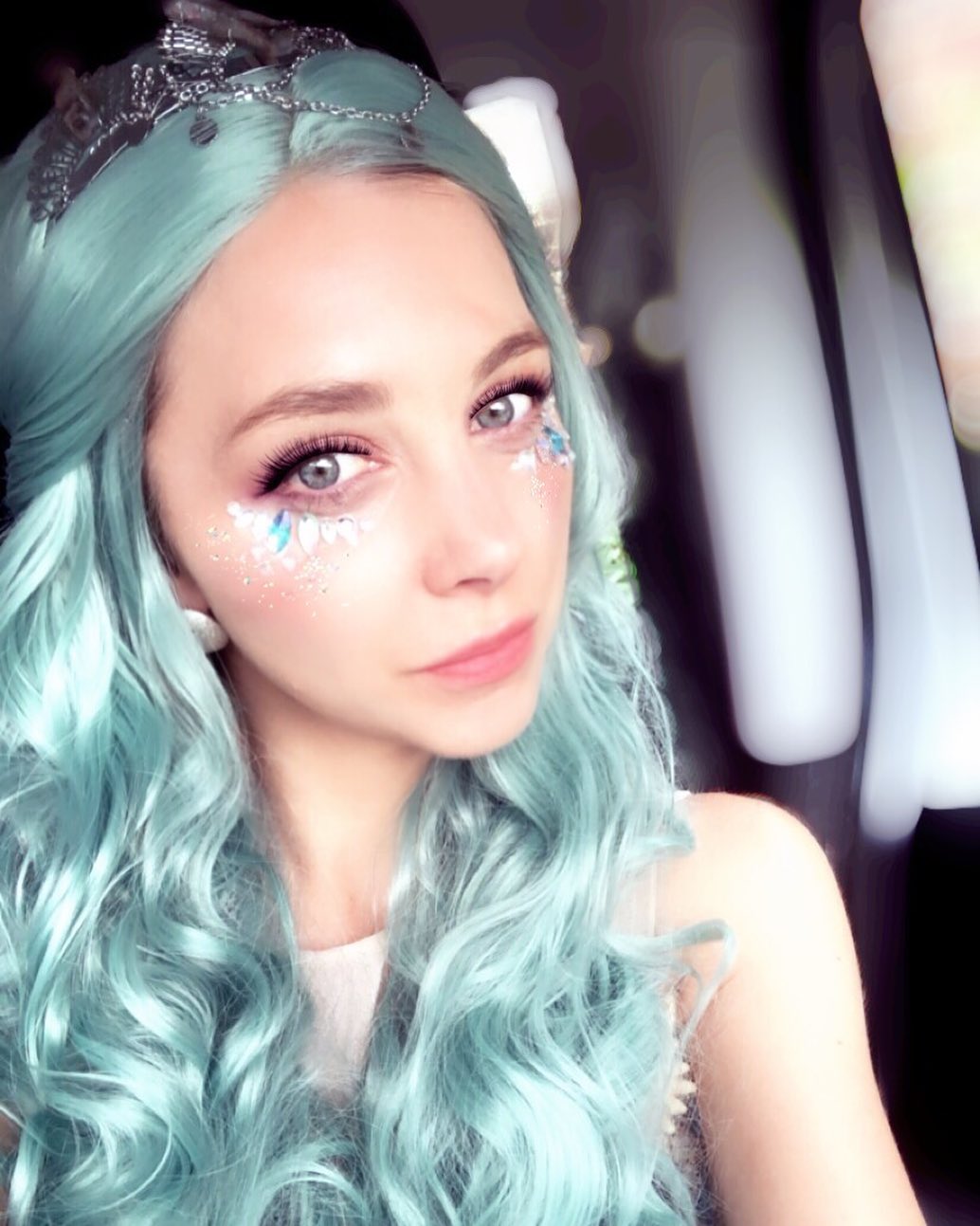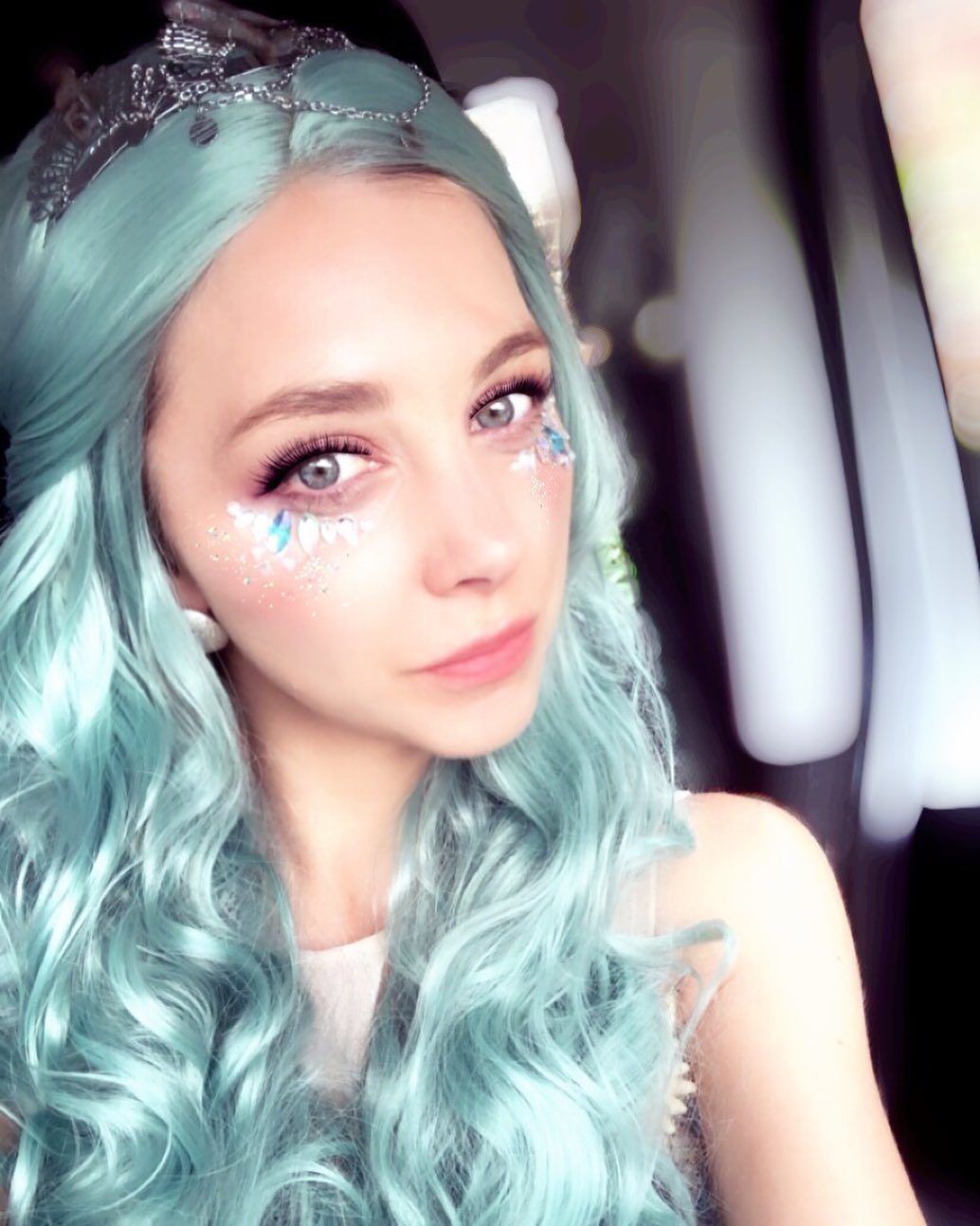 So, don't forget about nails =)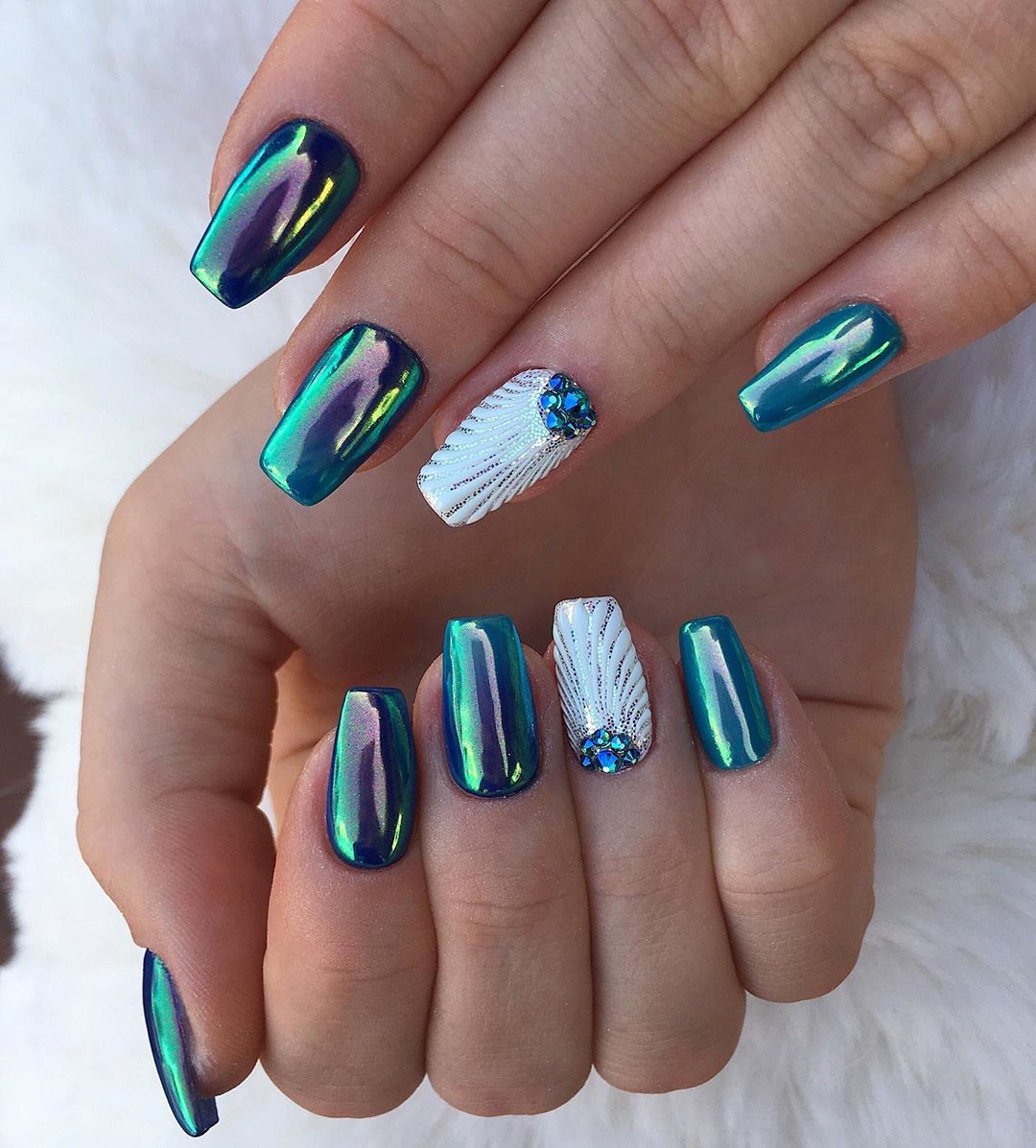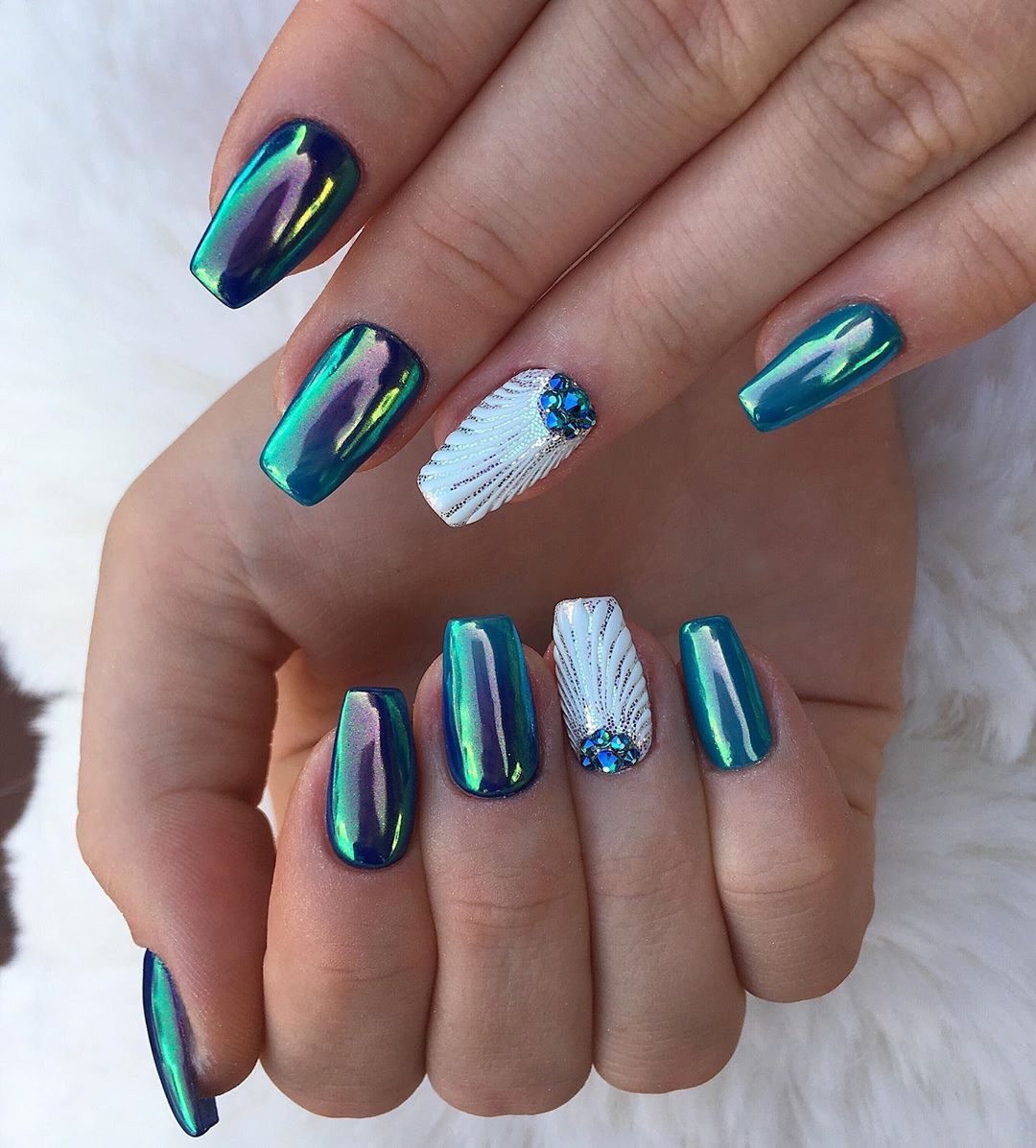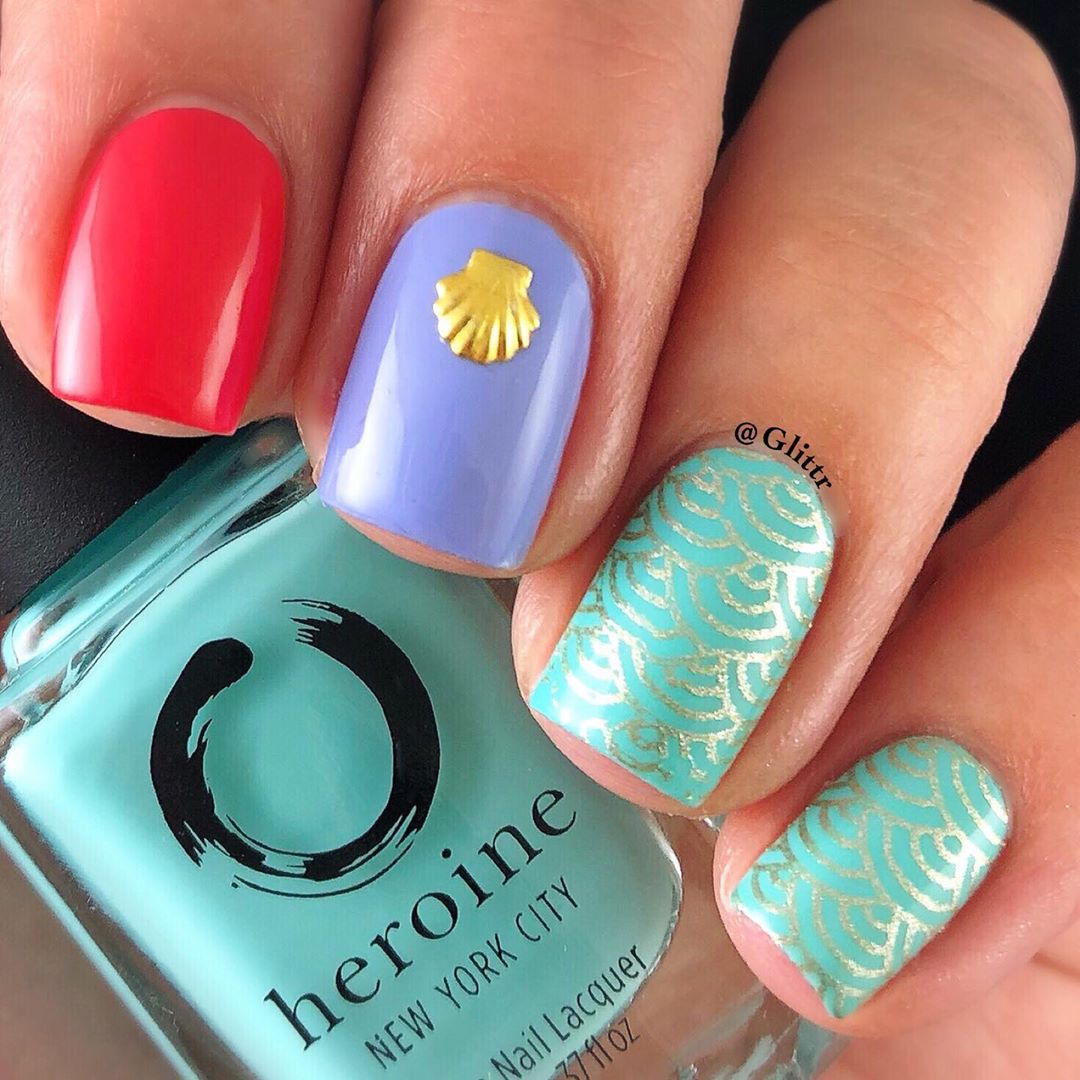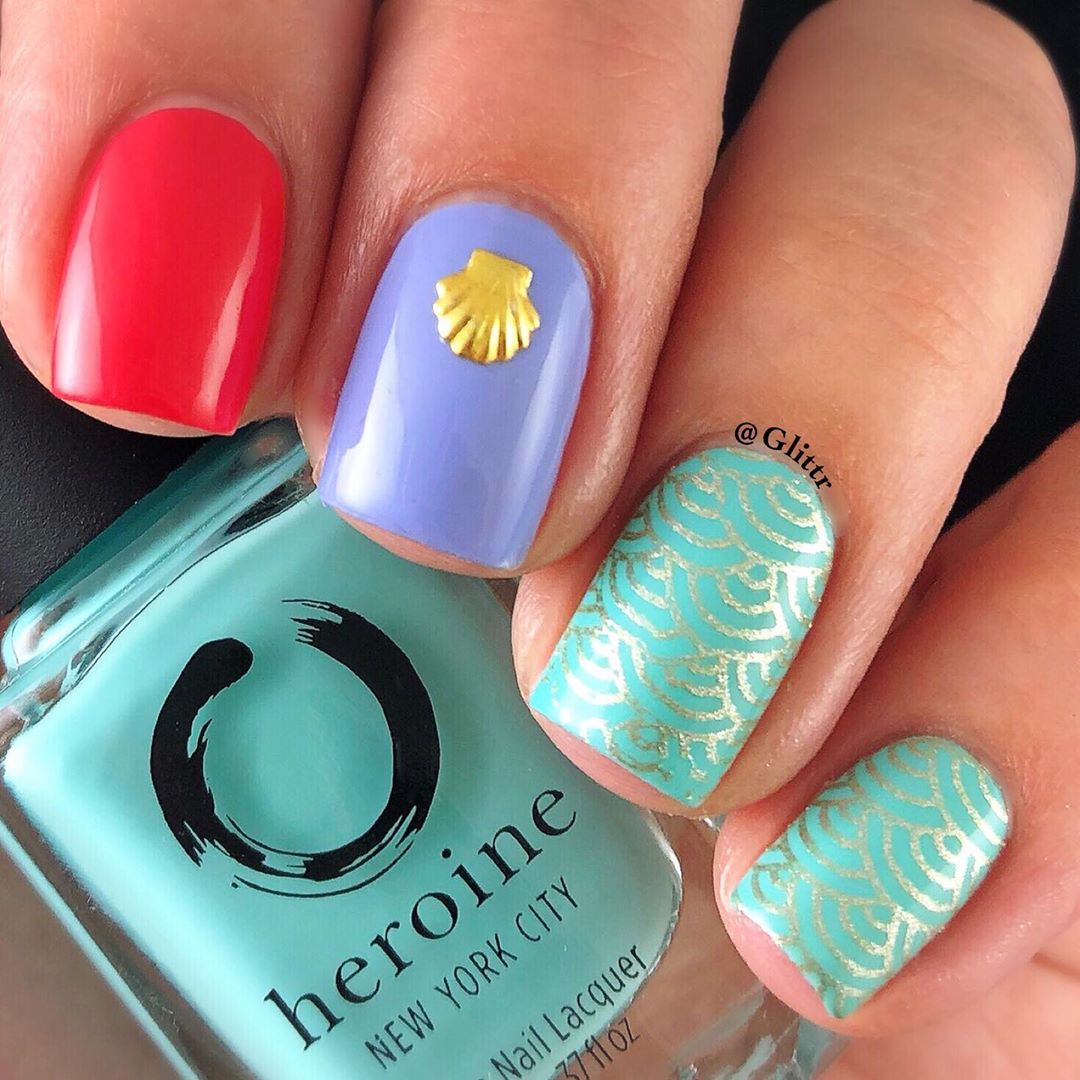 Underwater decor for mermaid bachelorette
Making the most long-awaited event, of course, the wedding is not counting, mermaid bachelorette party  is a real pleasure. Balloons, magic decor, fishing-net, sequins, tails, shells and pearls… so Choosing this theme, you definitely made the right decision. Creative, fashionable, magical, interesting and bright, that's how you can describe the decor of this bachelorette party!
Underwater mesh with balloons on the wall or ceiling is a great idea for decor. Jars can serve not only for food and drinks, it is also a great decorative element. So, fill the jars with figures of mermaids or Marbles stones. Stylish too! And you can weave them real sailor's knots. Go for it! Anyway, garlands will save you at any party. So hen party in the style of mermaids – no exception. Garlands can be made of shells, stars or pearls. Paper lanterns in the form of jellyfish is a cool idea. So, tie satin ribbons, led garlands to chairs, table legs or stairs. Don't forget the banners, as well.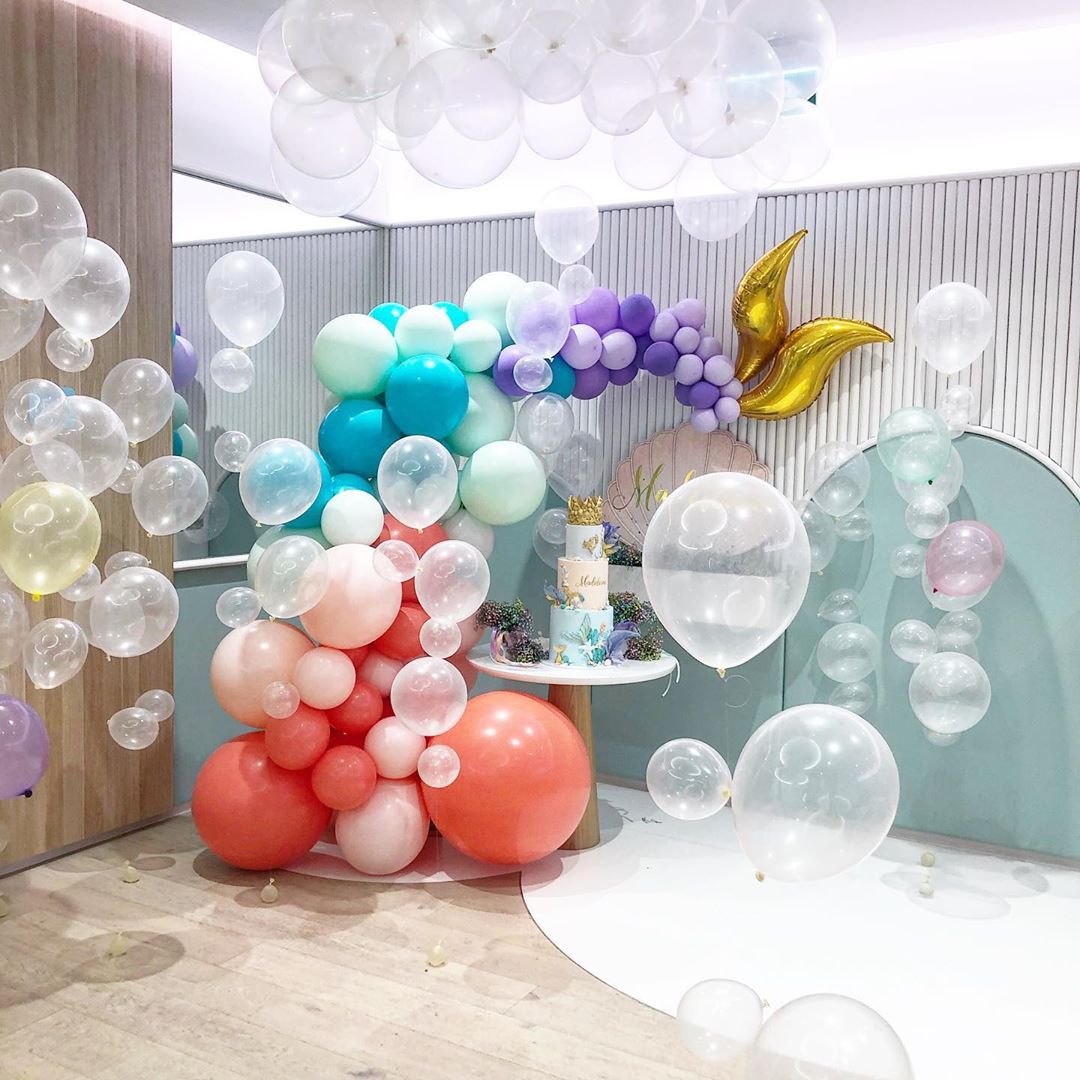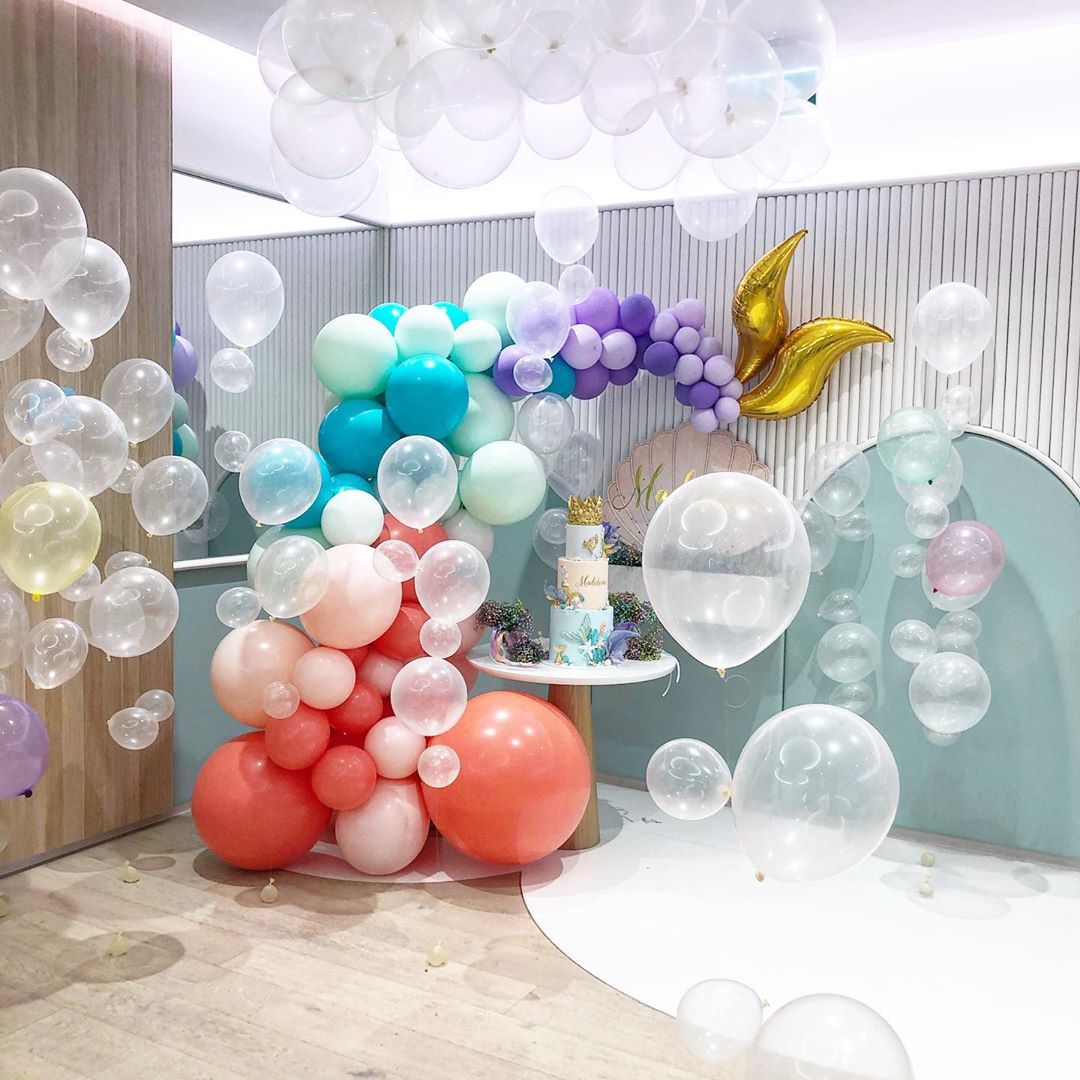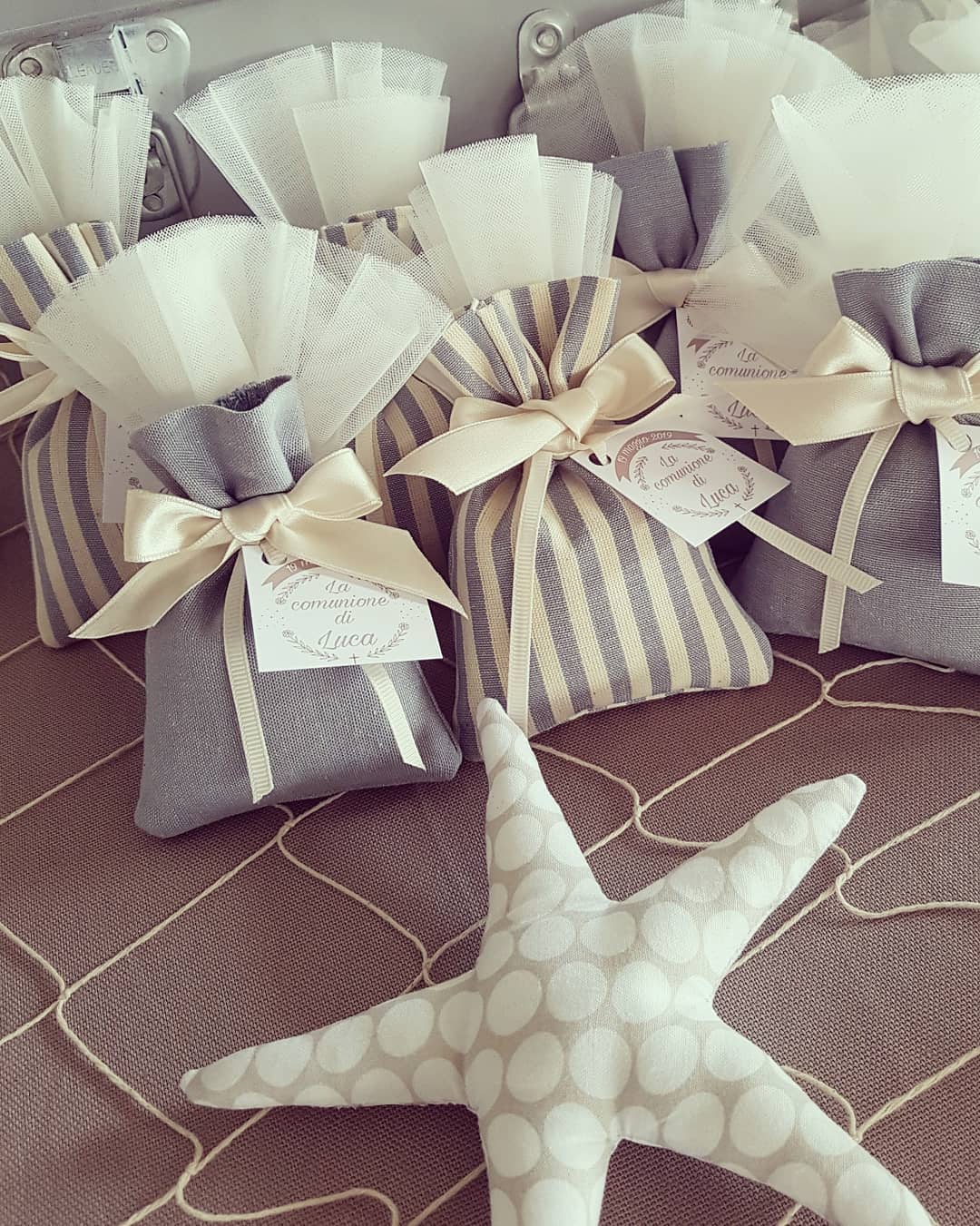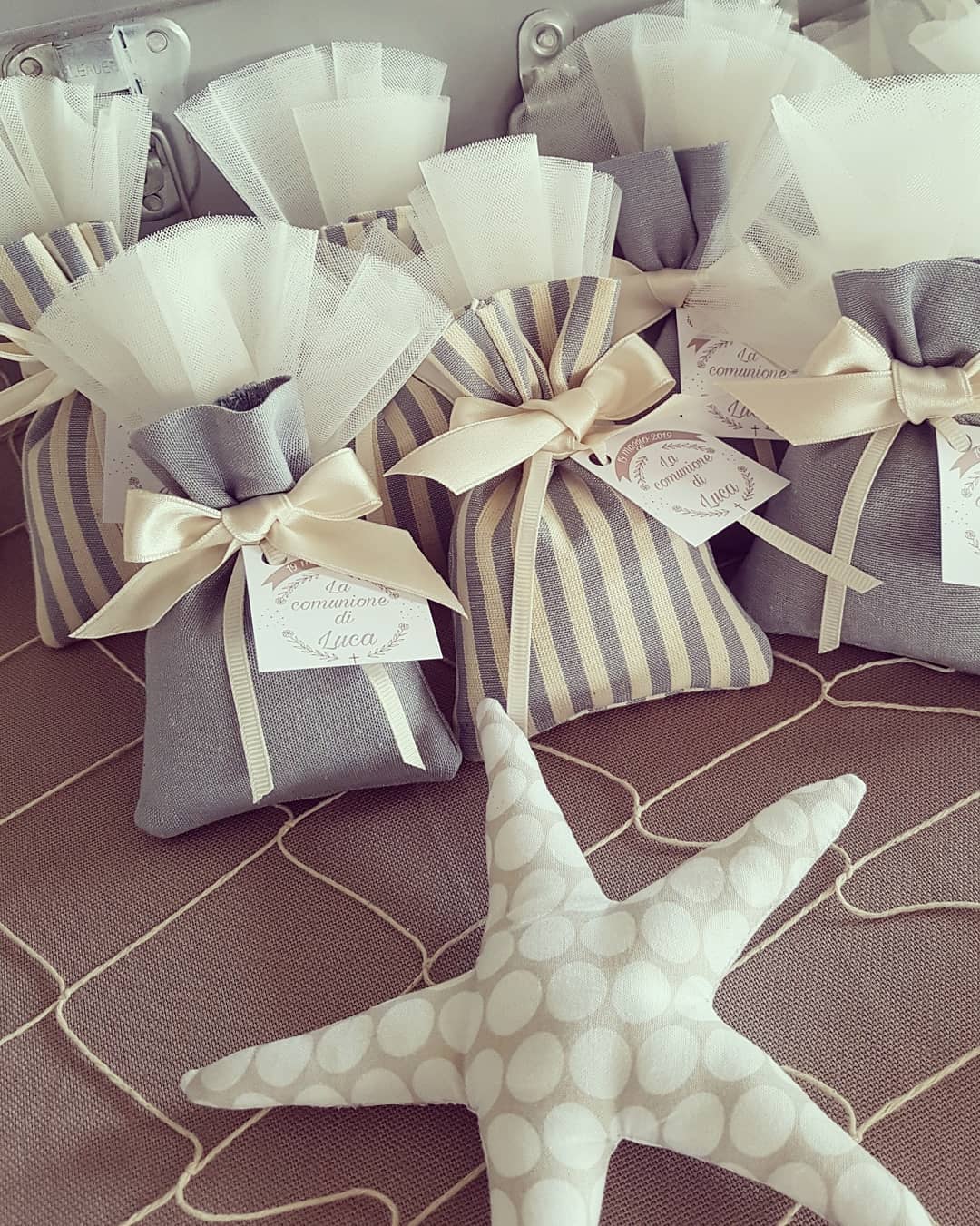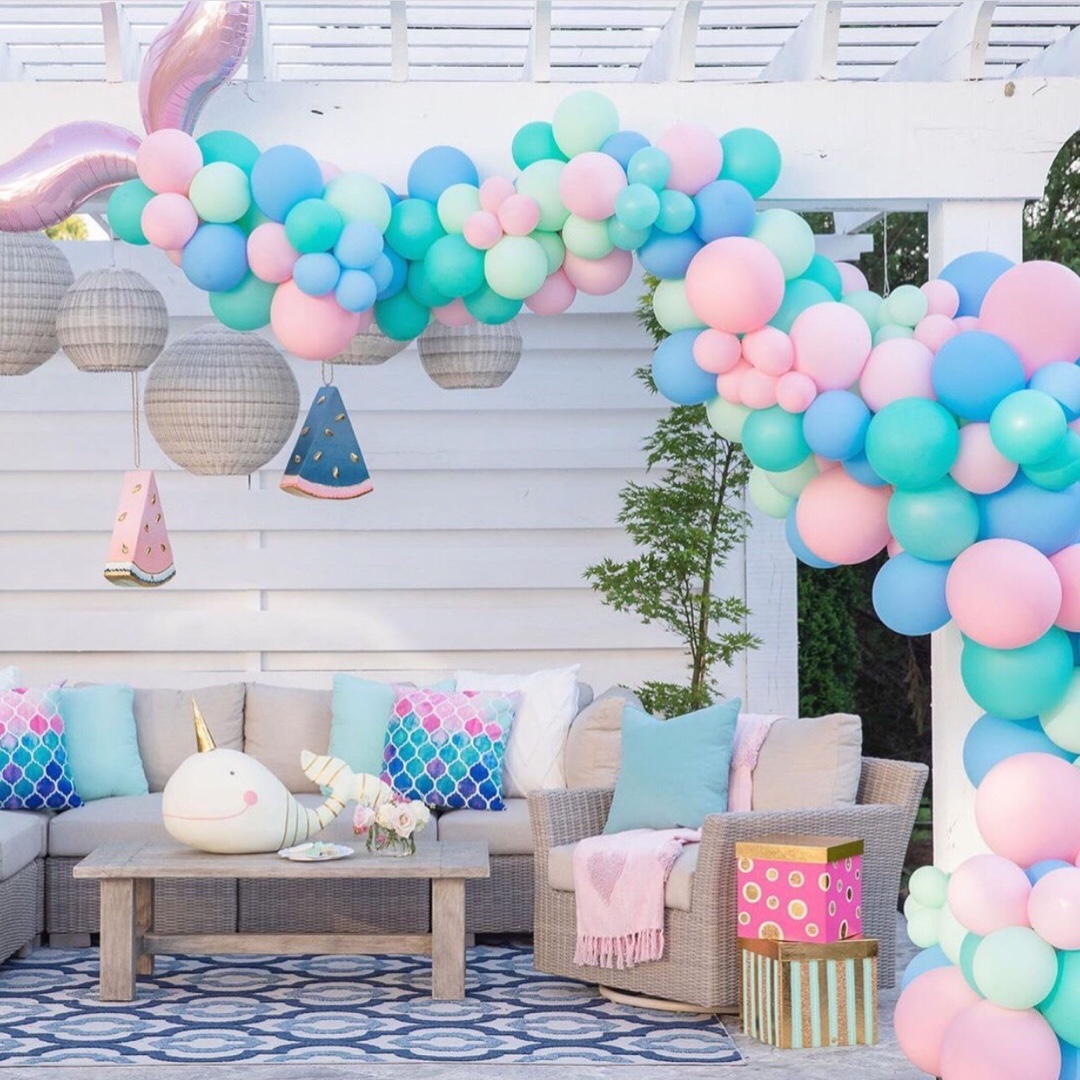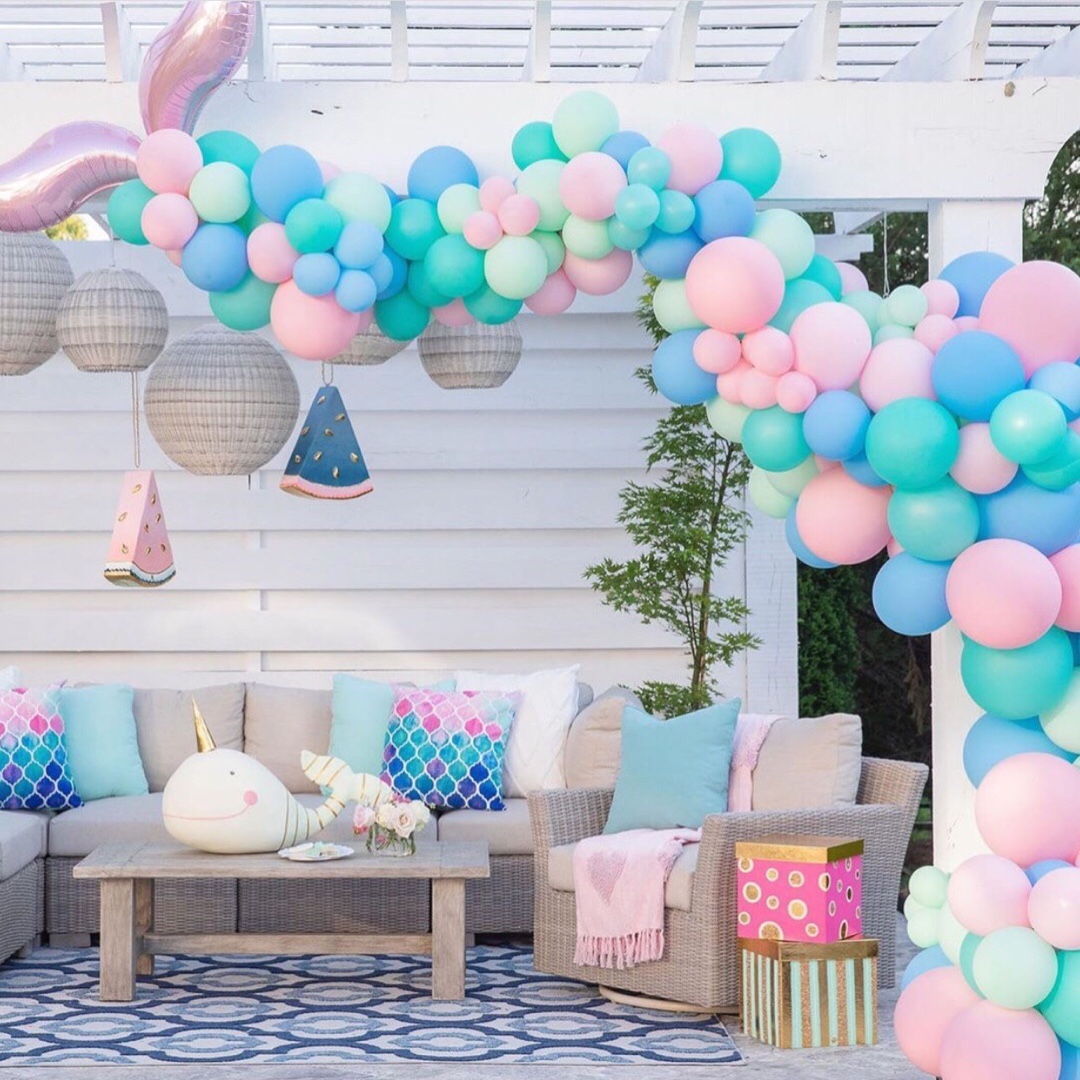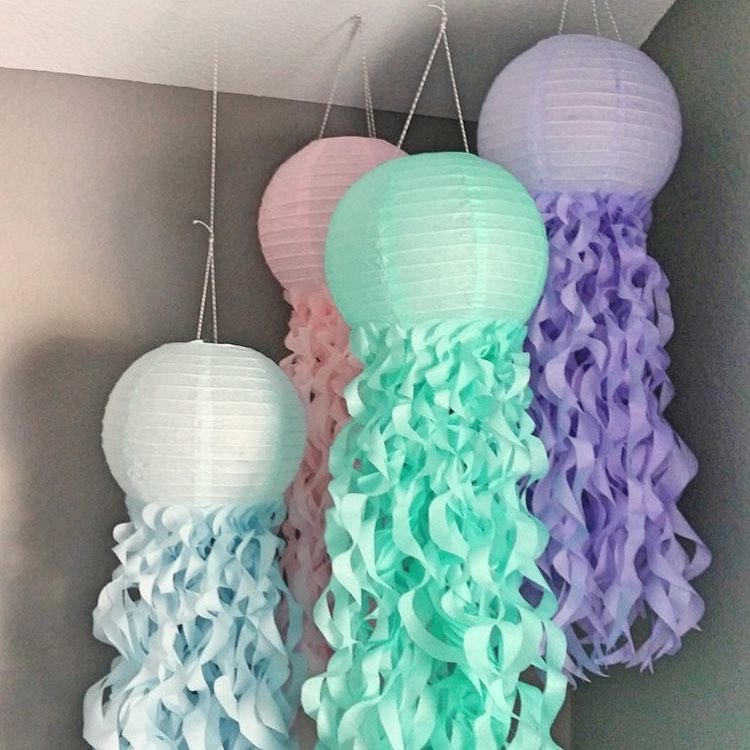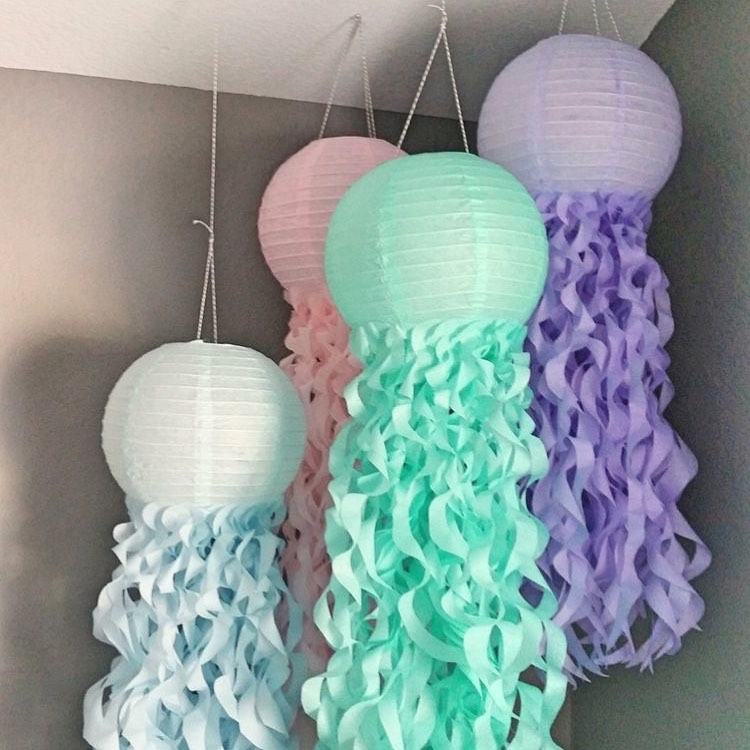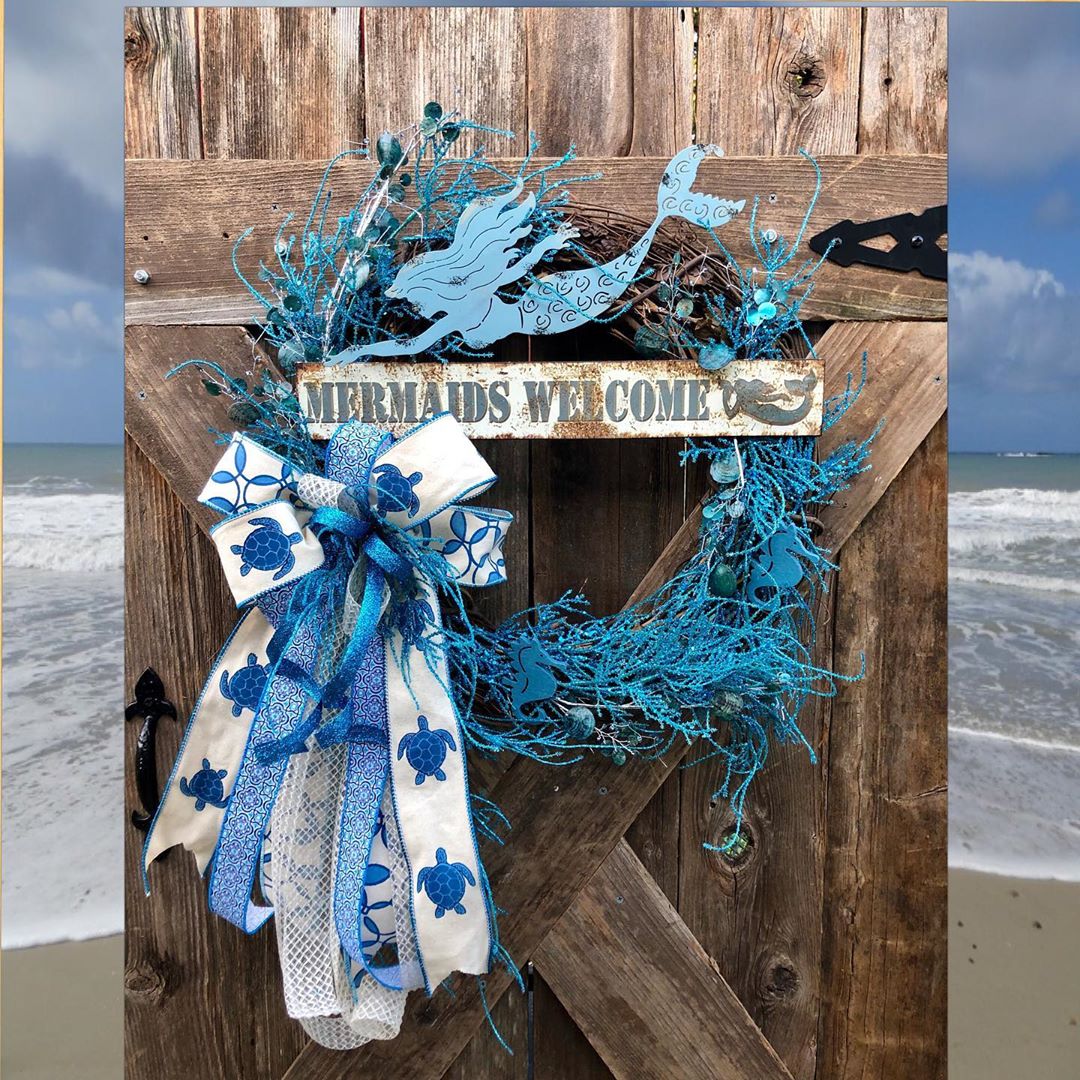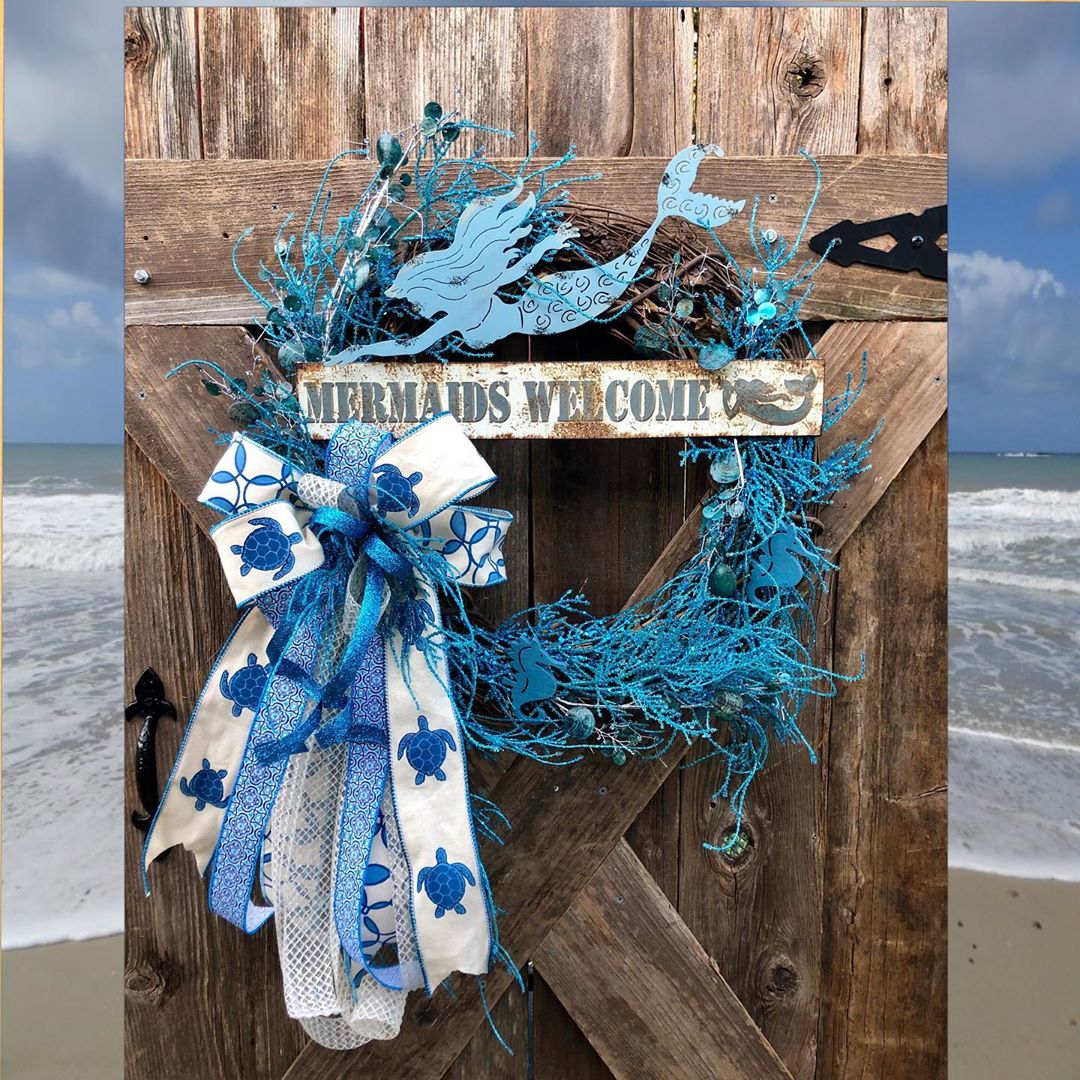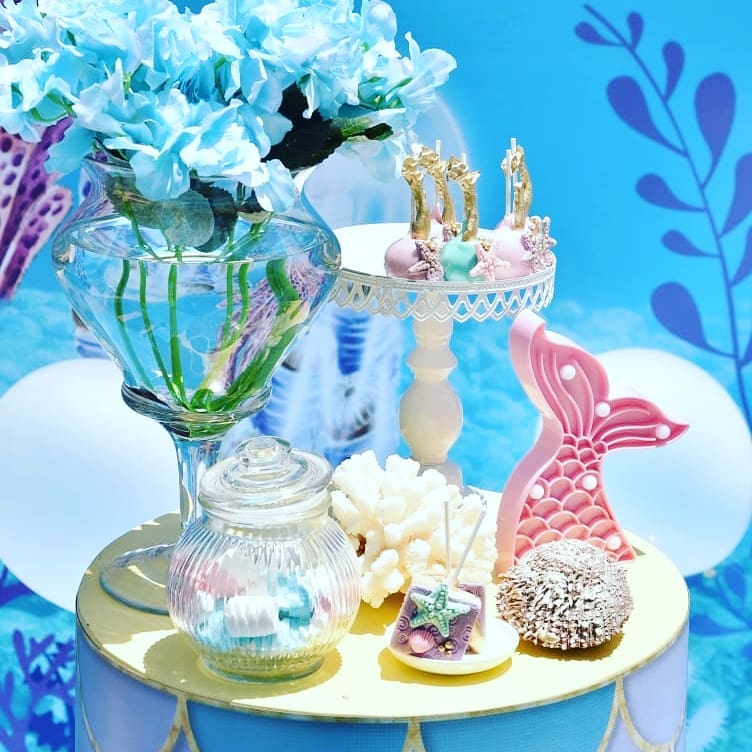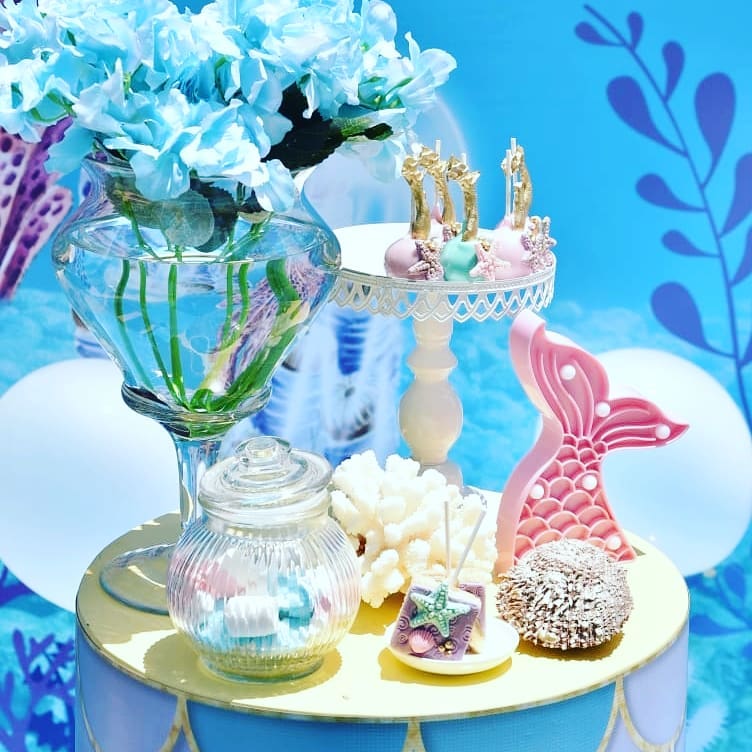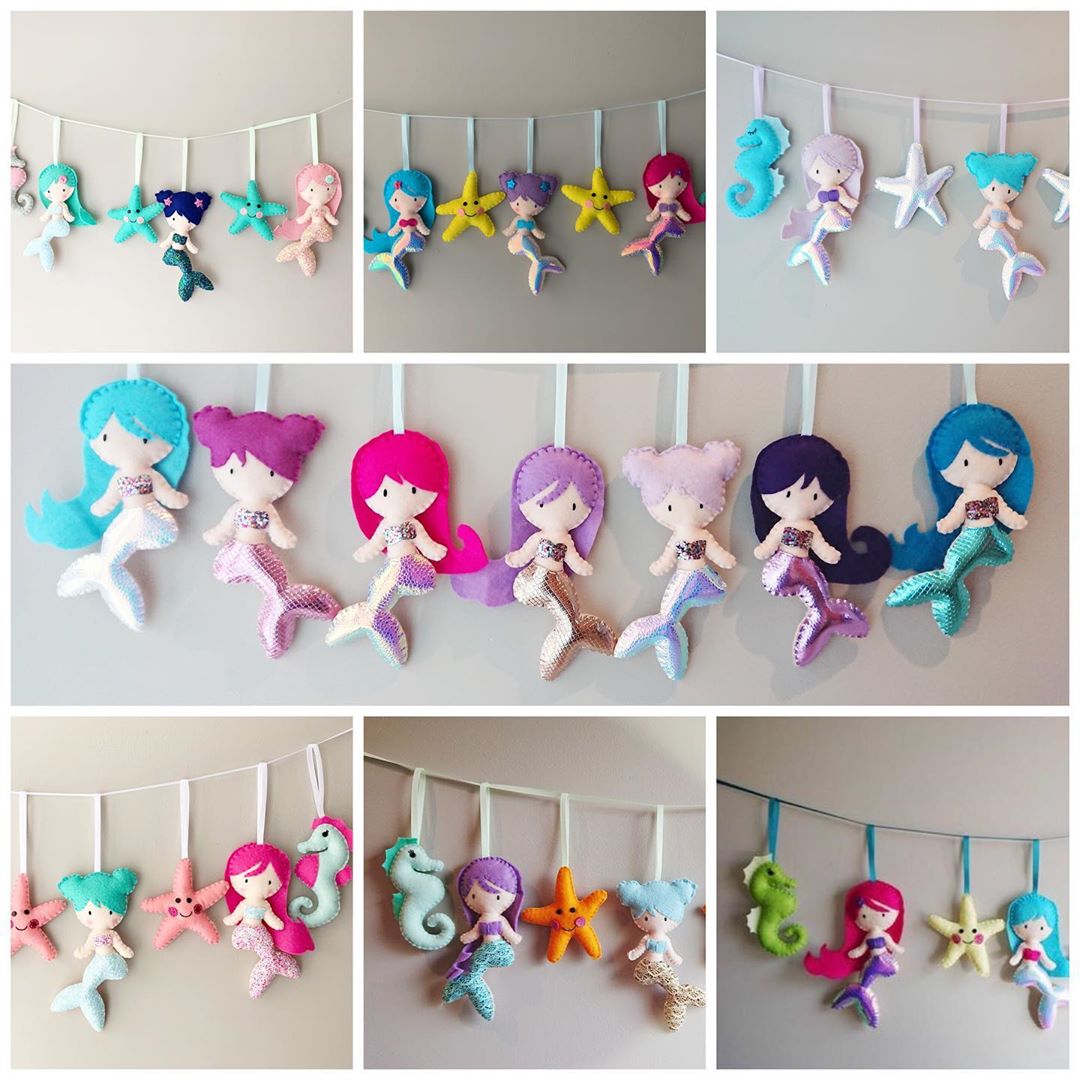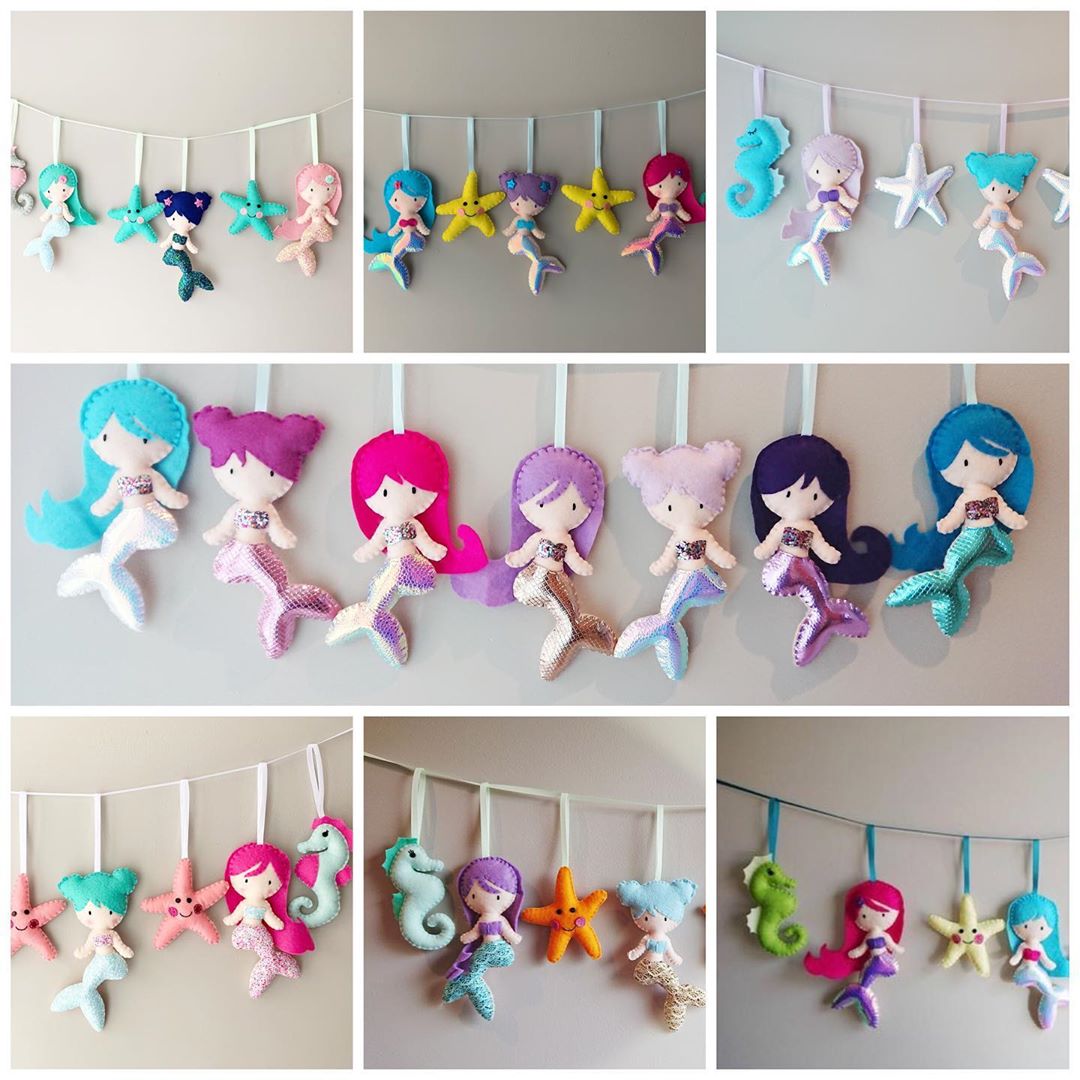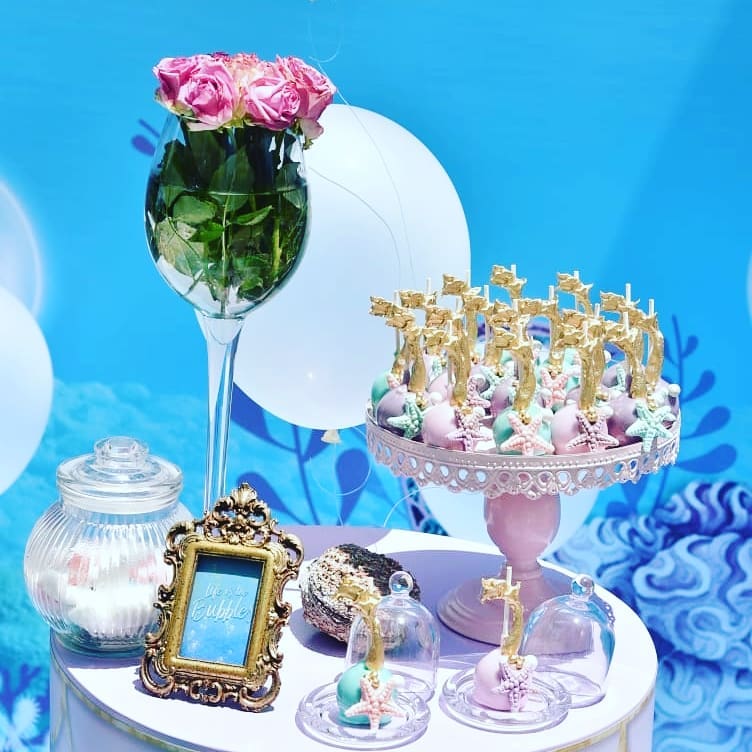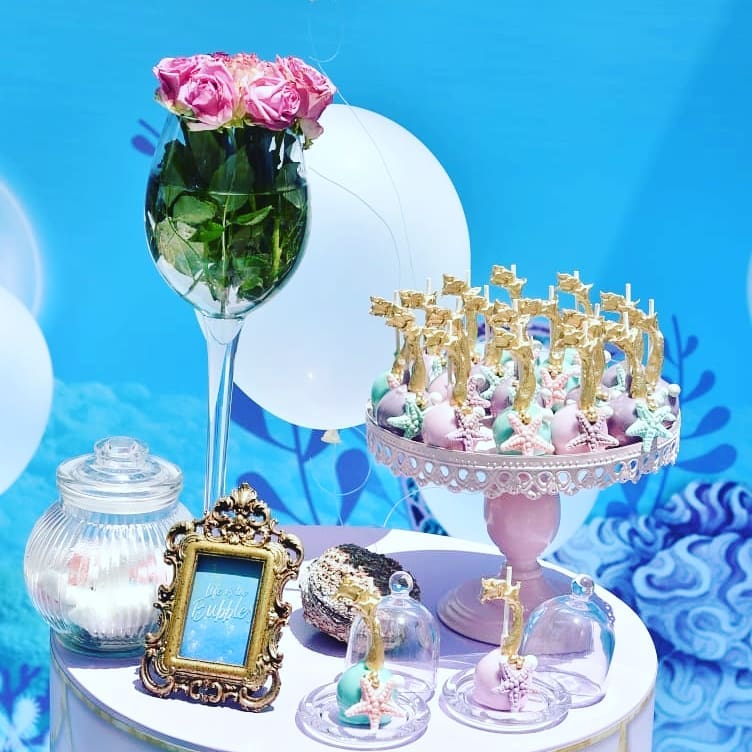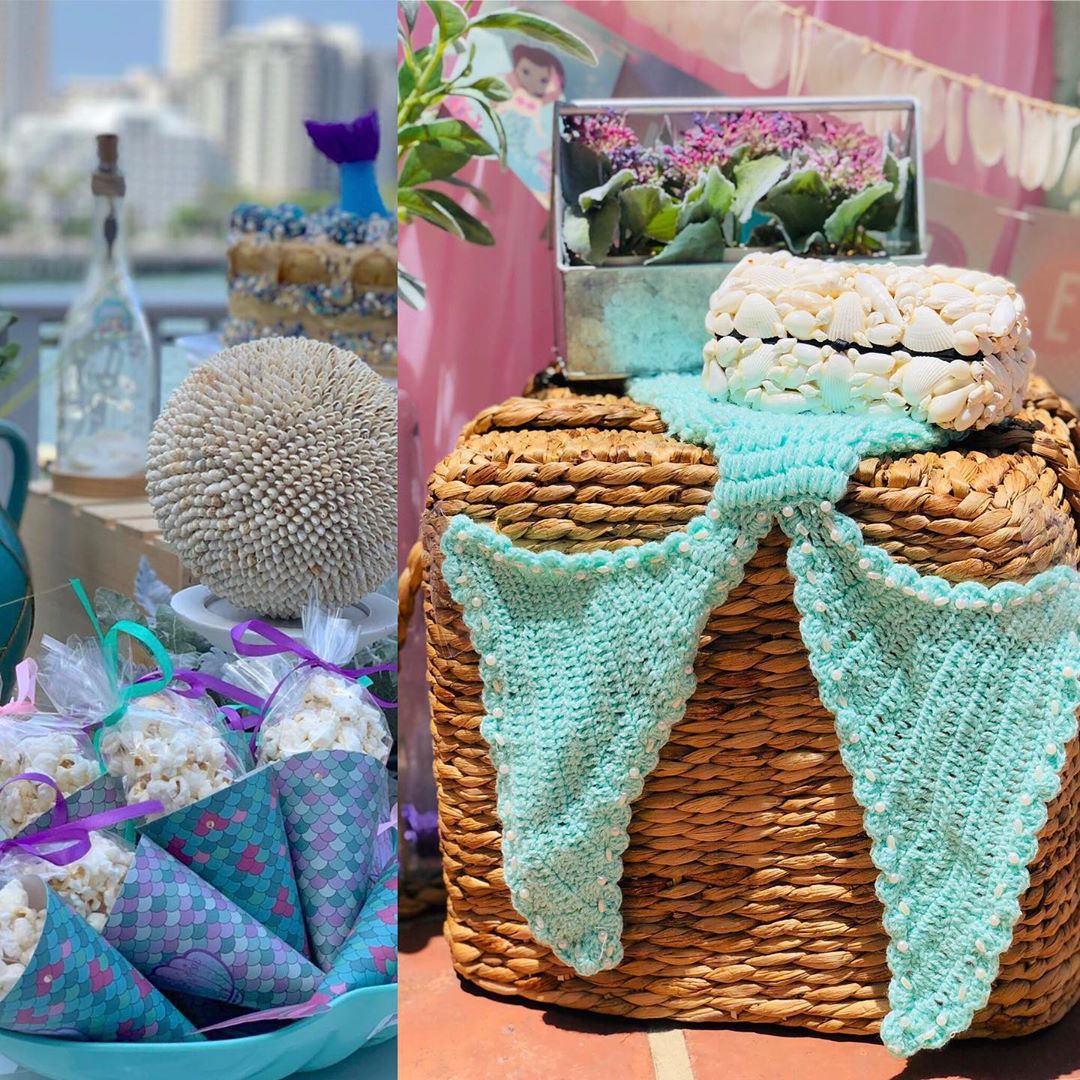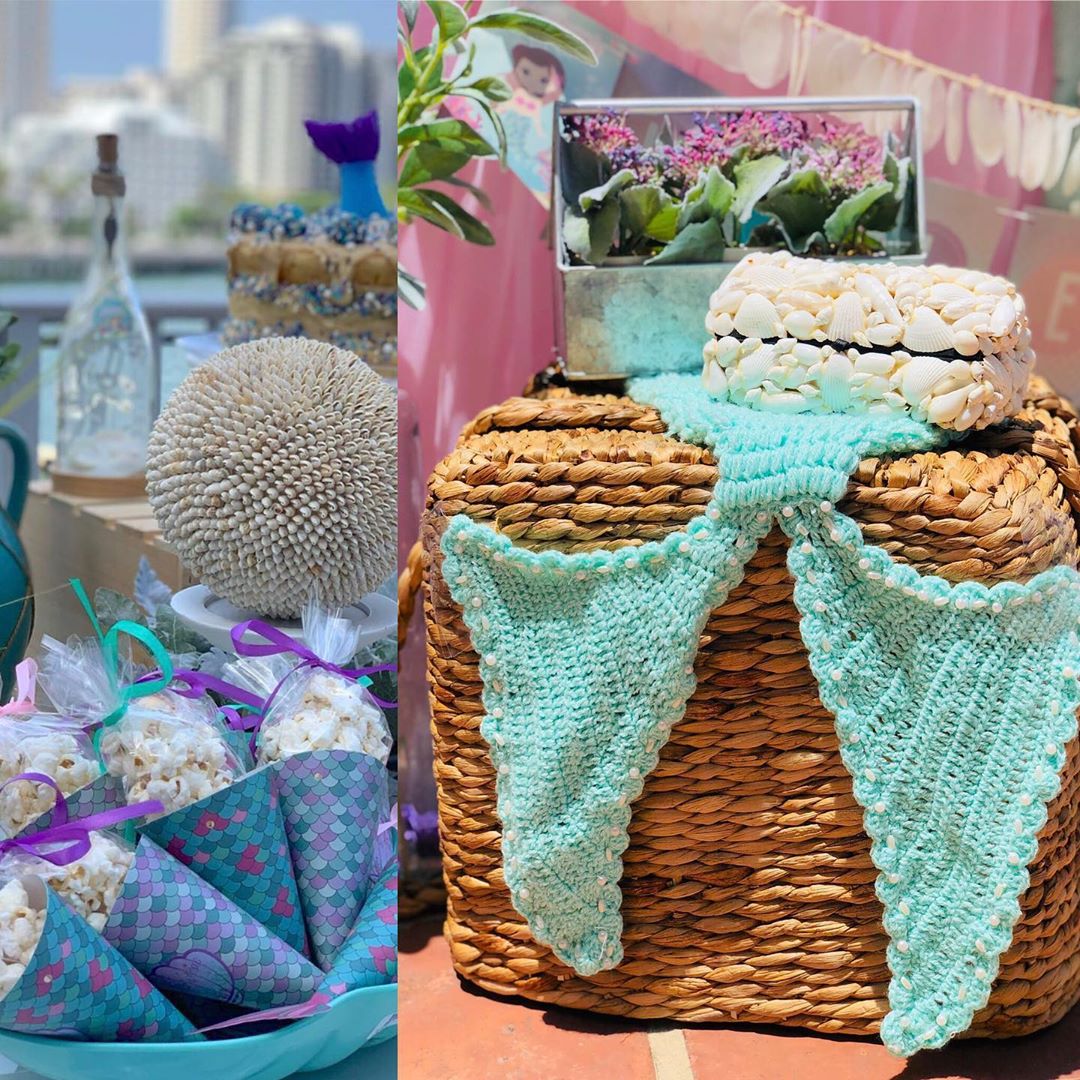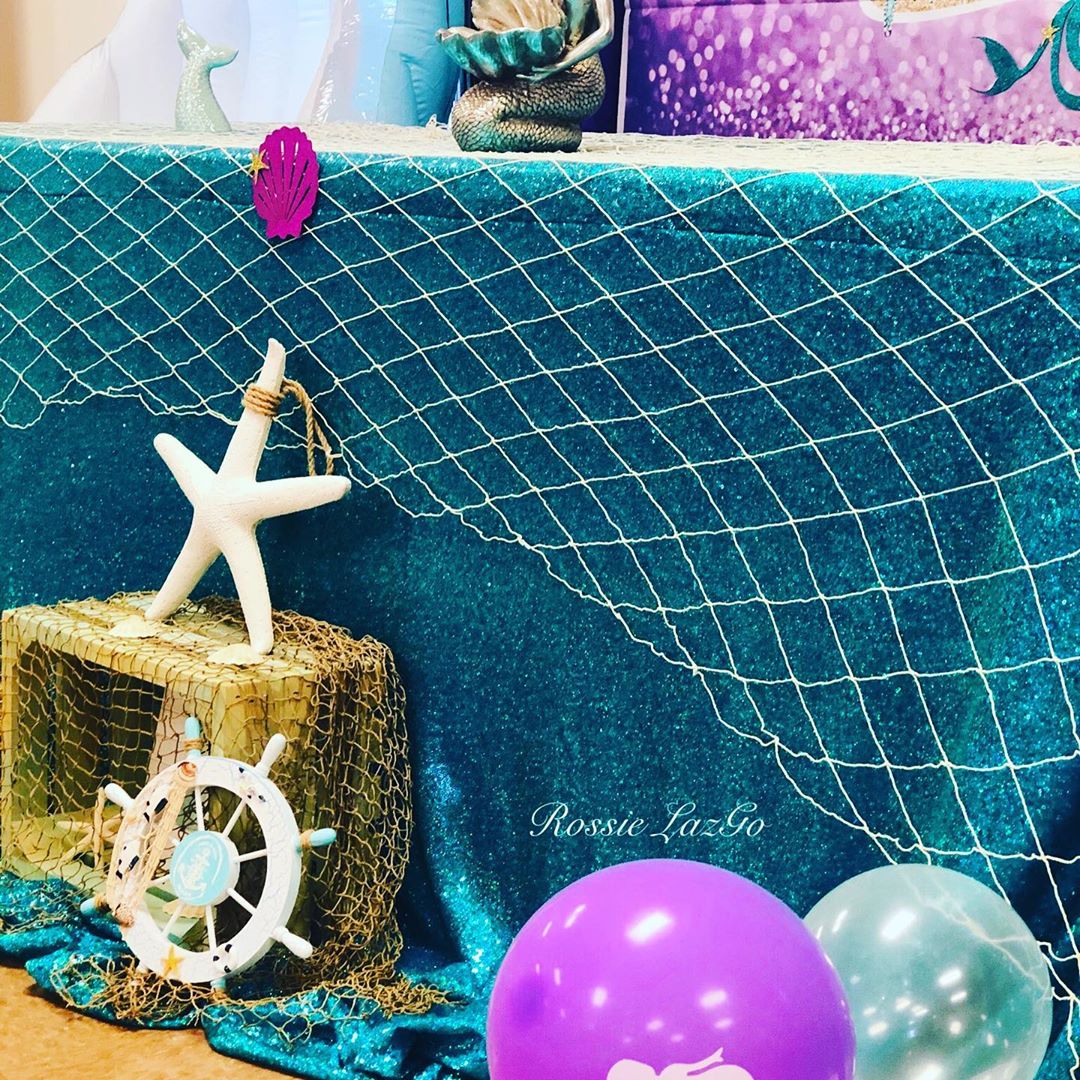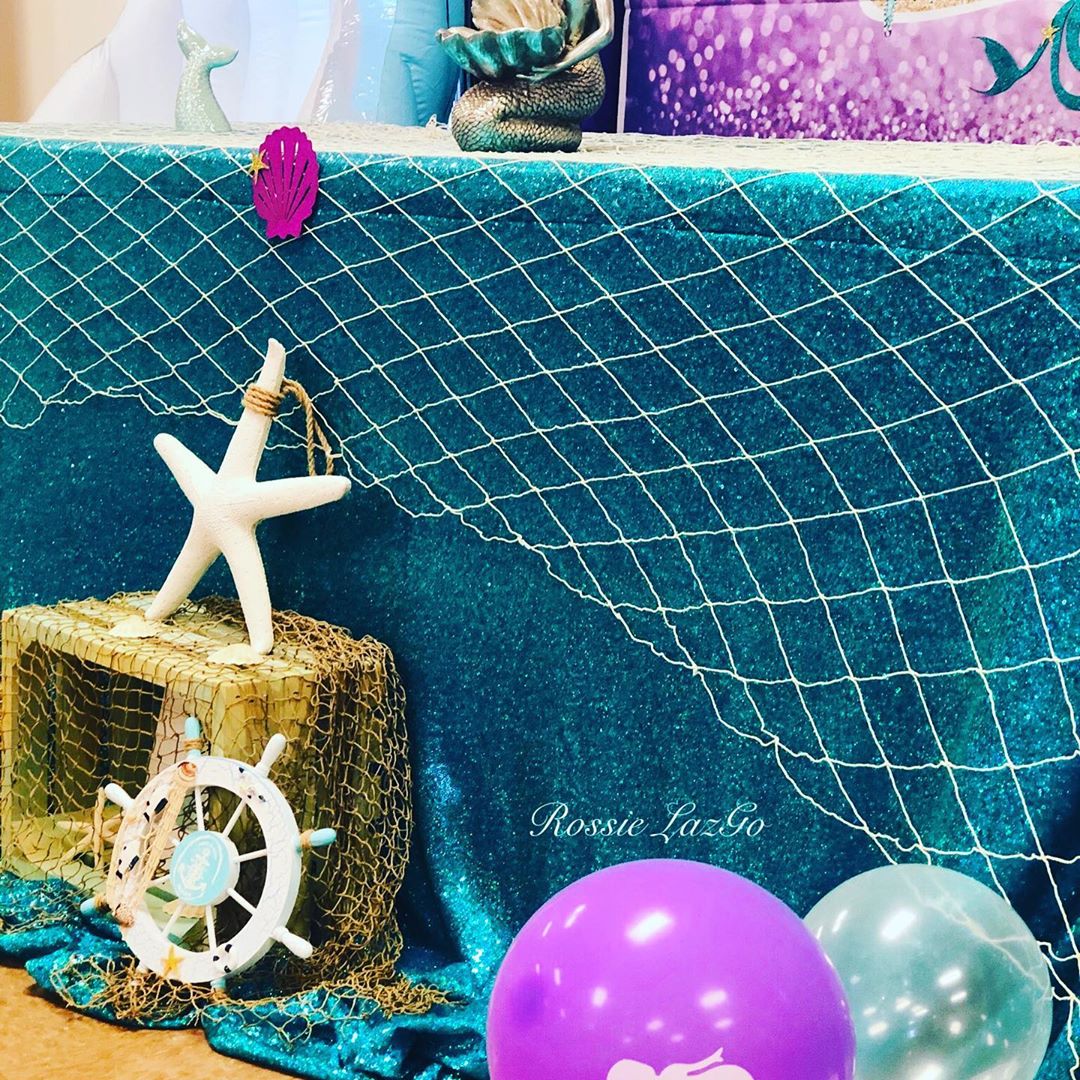 Party time under the sea! How to make it fun?
Mermaid bachelorette party should begin with a special greeting. Greet each girlfriend with the words "Welcome to the world of mermaids" and broadcast them on the neck of a necklace of shells or shiny beads resembling pearls.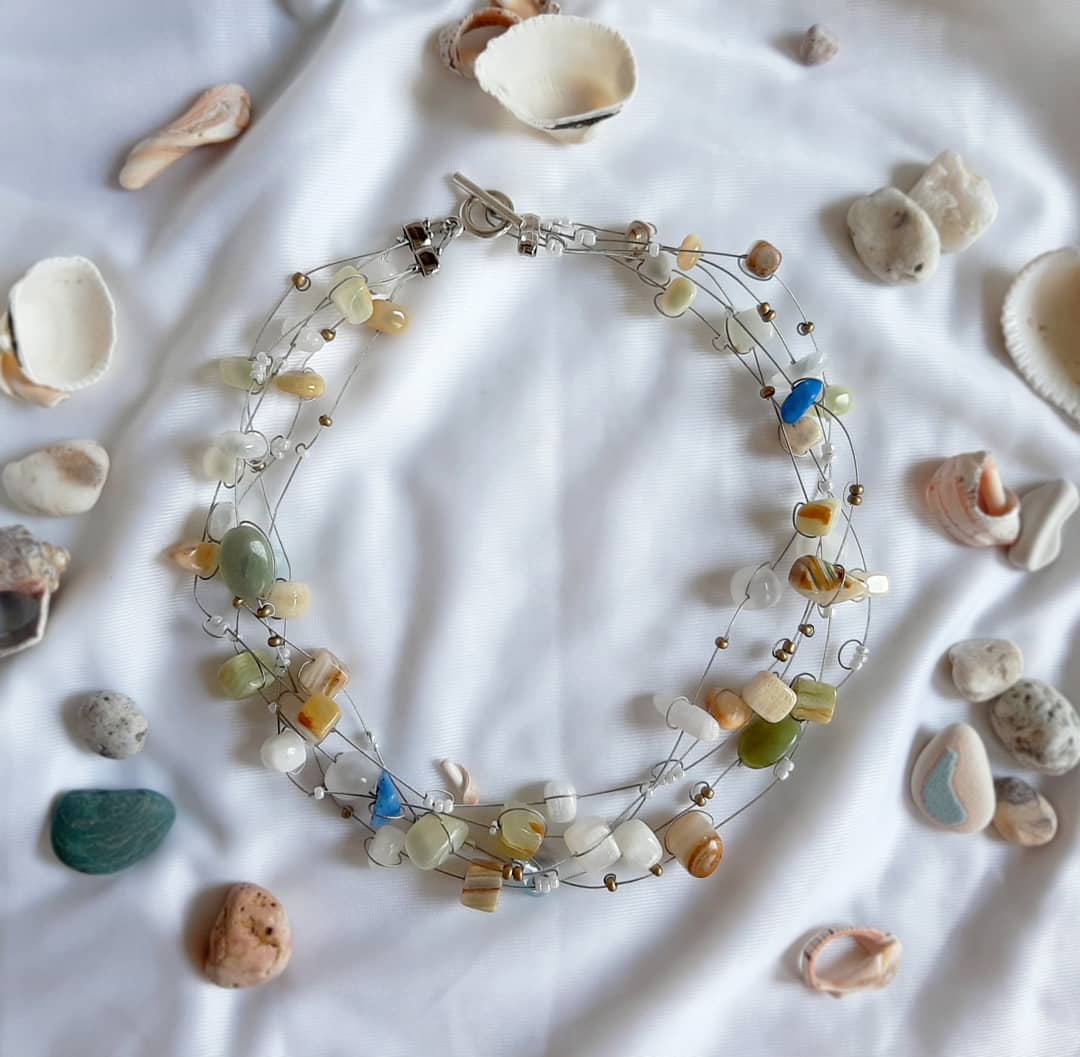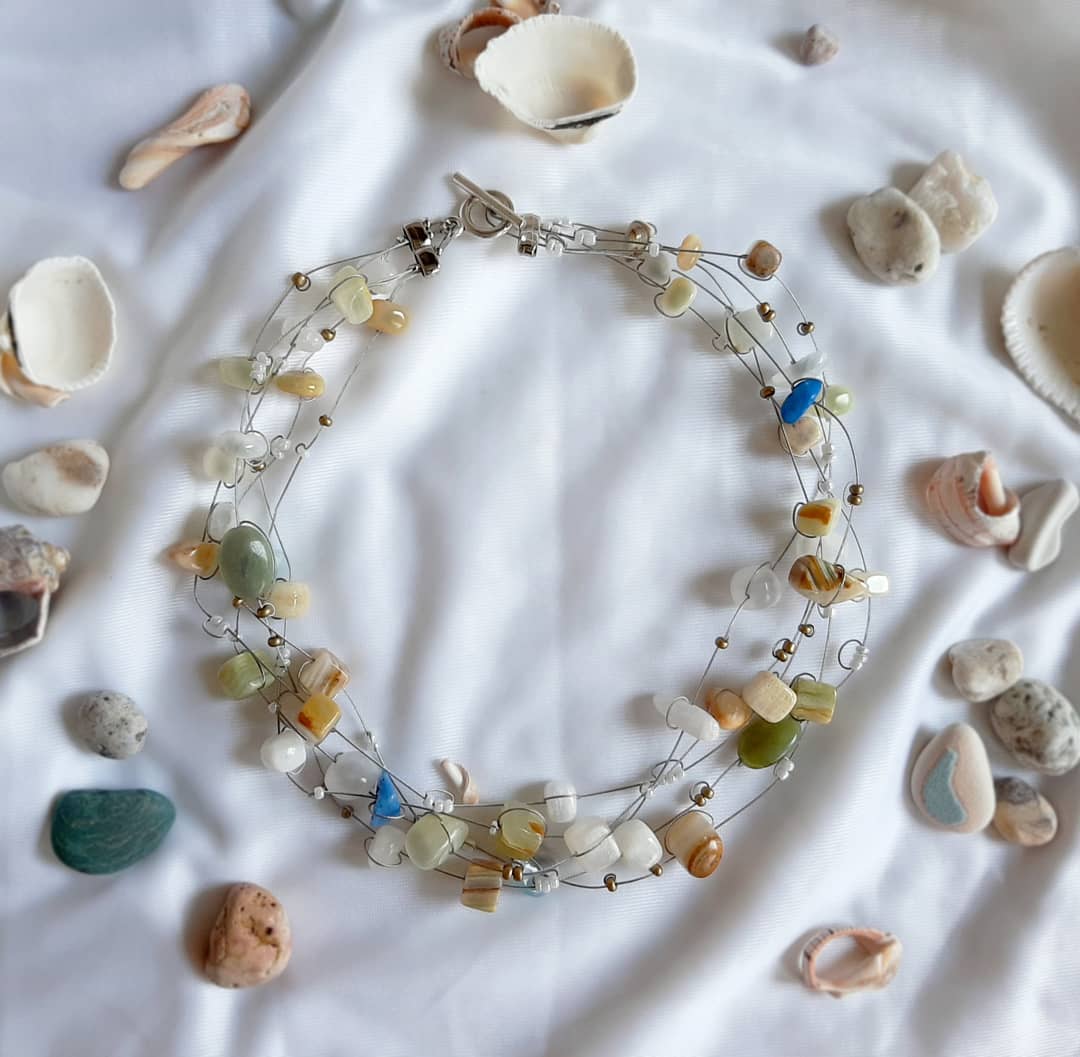 Mehendi for mermaids: To do this, you need: henna powder, freshly squeezed and filtered lemon juice (about 2 lemons), sugar, aromatic oil (optional). Drawings will complement the image of a mermaid.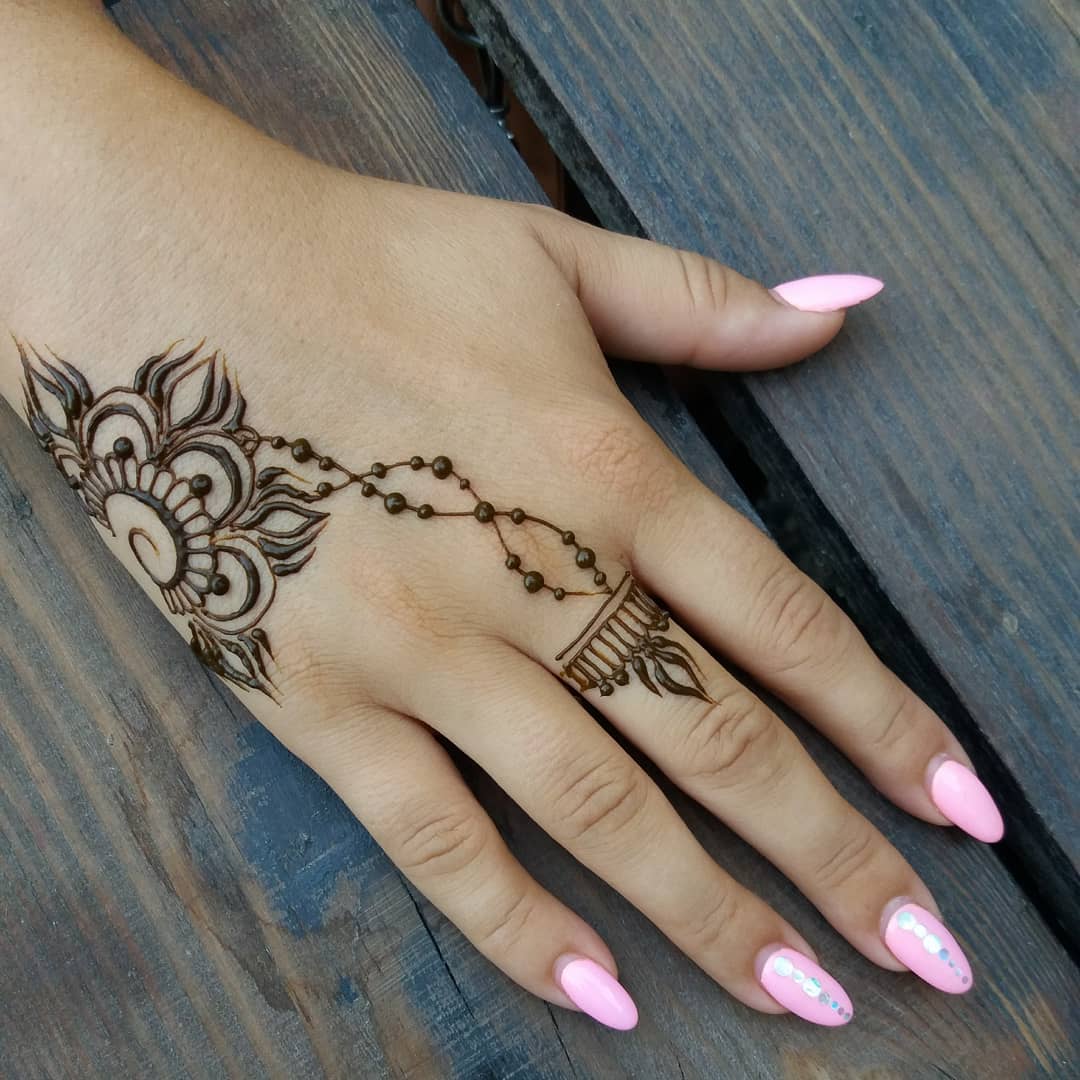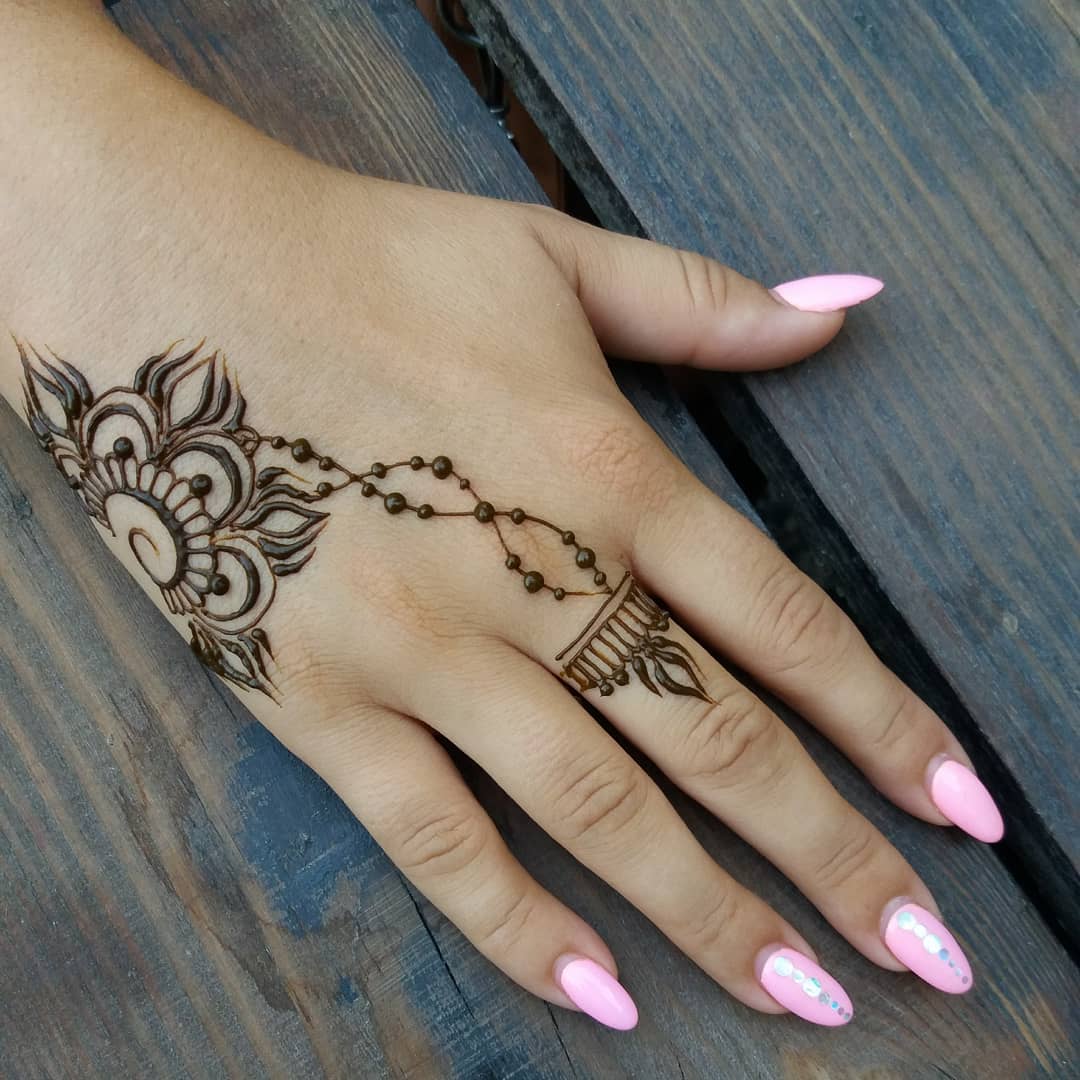 Arrange a fashion show for mermaids: Make beautiful defile and let each mermaid tell how she created her costume, come up with details for your enchanting image. Prepare in advance signs with points from 1 to 5. They can be in the form of shells. Everyone else will vote. That bridesmaid, which will gain more points wins and gets a sweet prize.
In addition, create a photo zone with your friends, make fabulous photos. Photo zone will serve as an additional decor on your bachelorette party.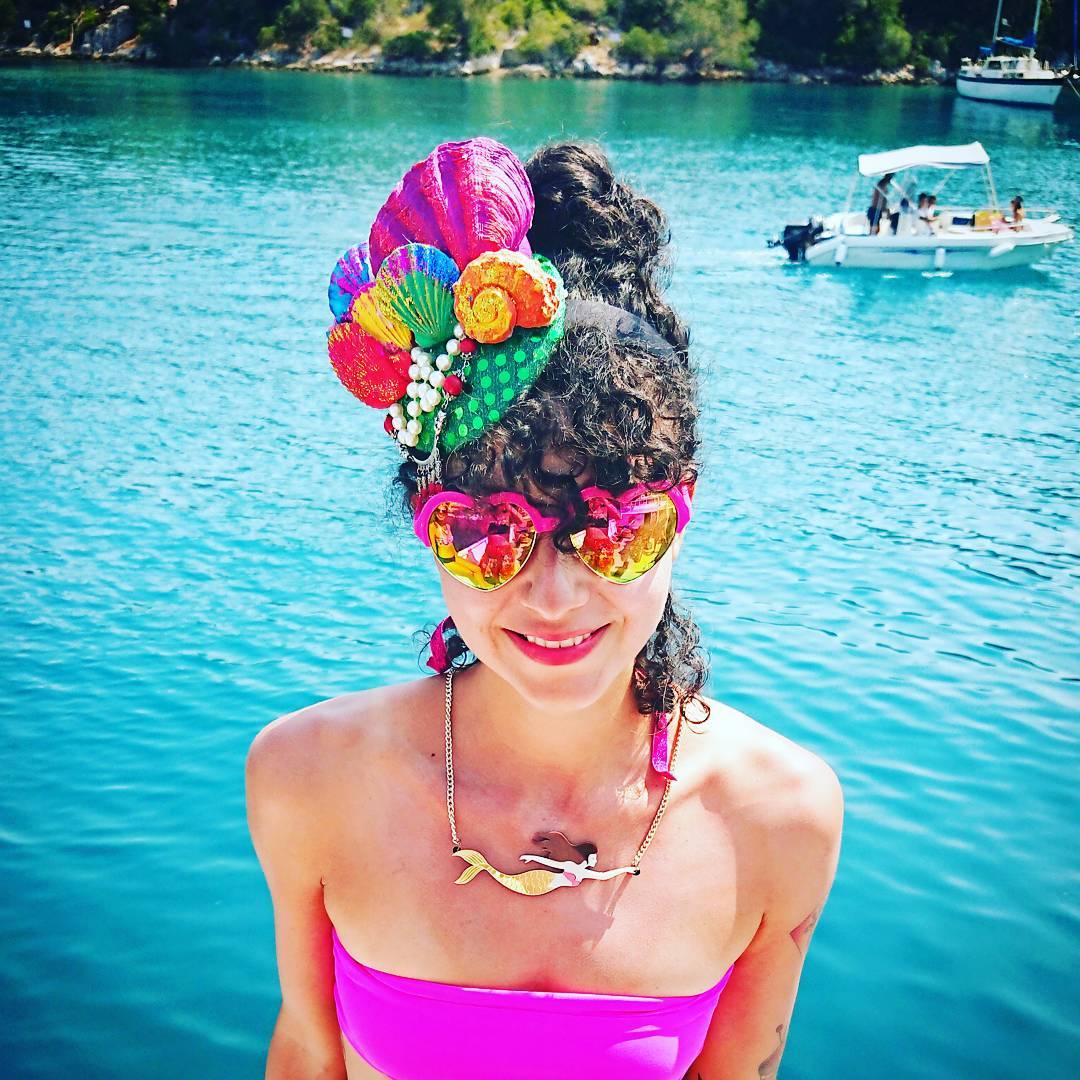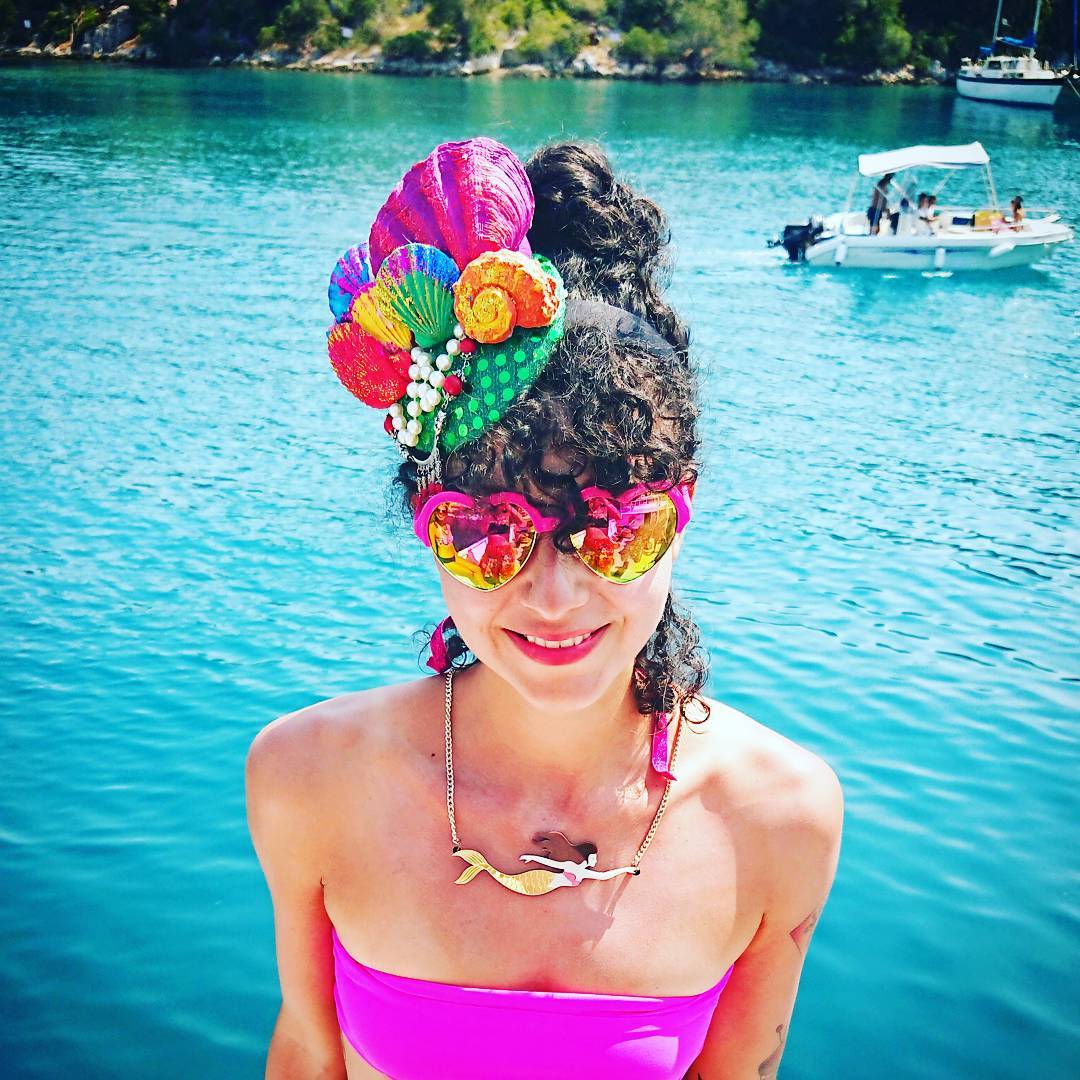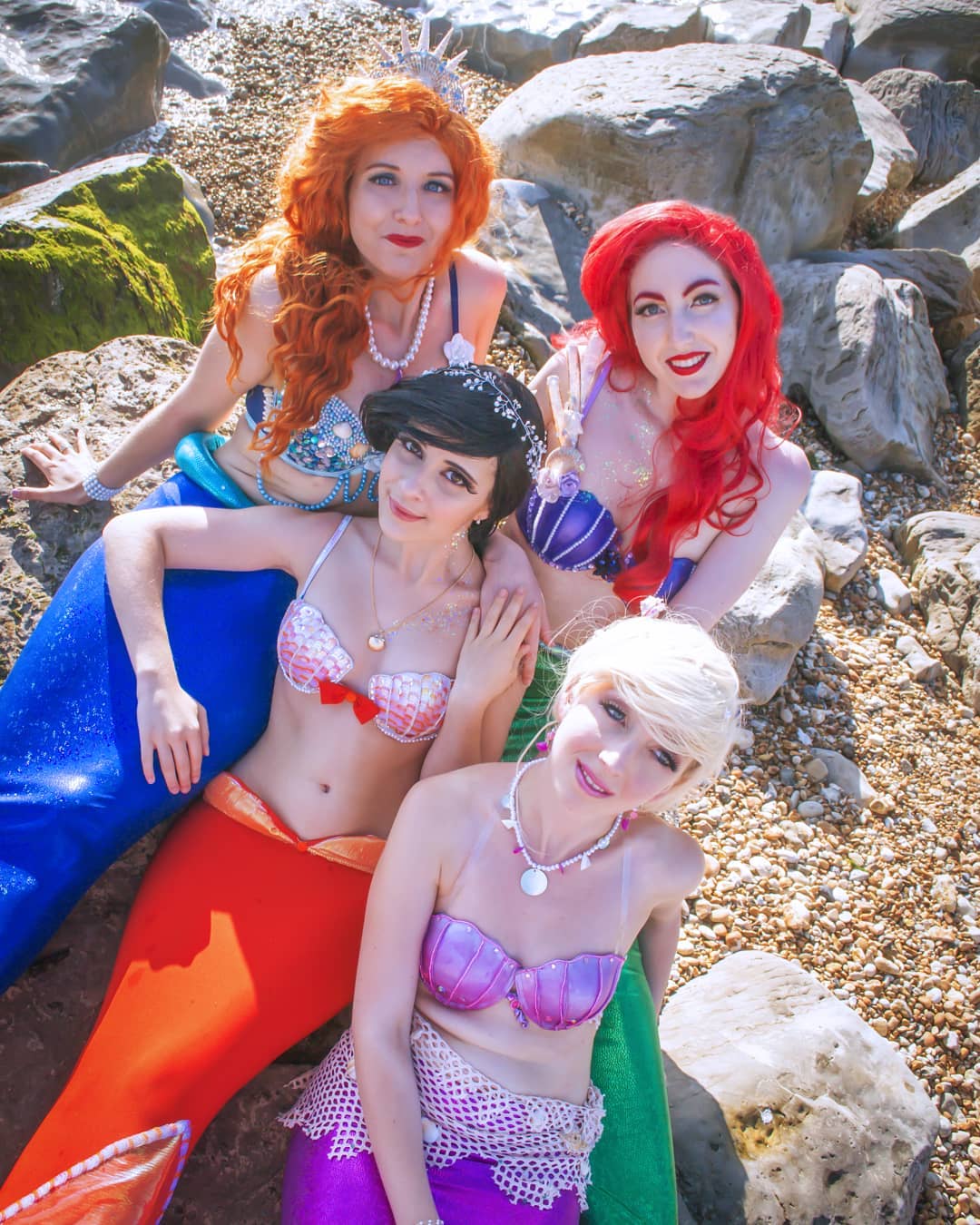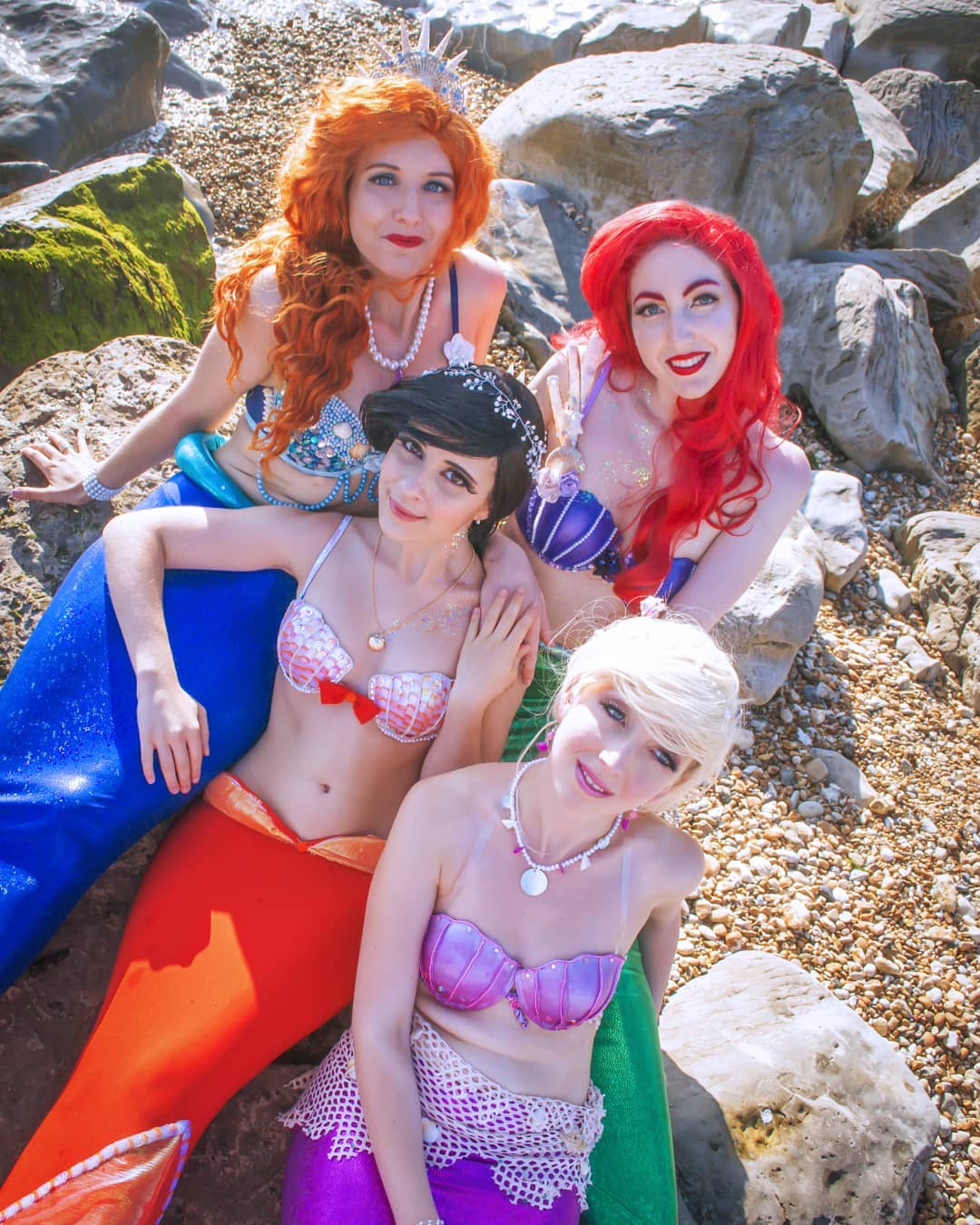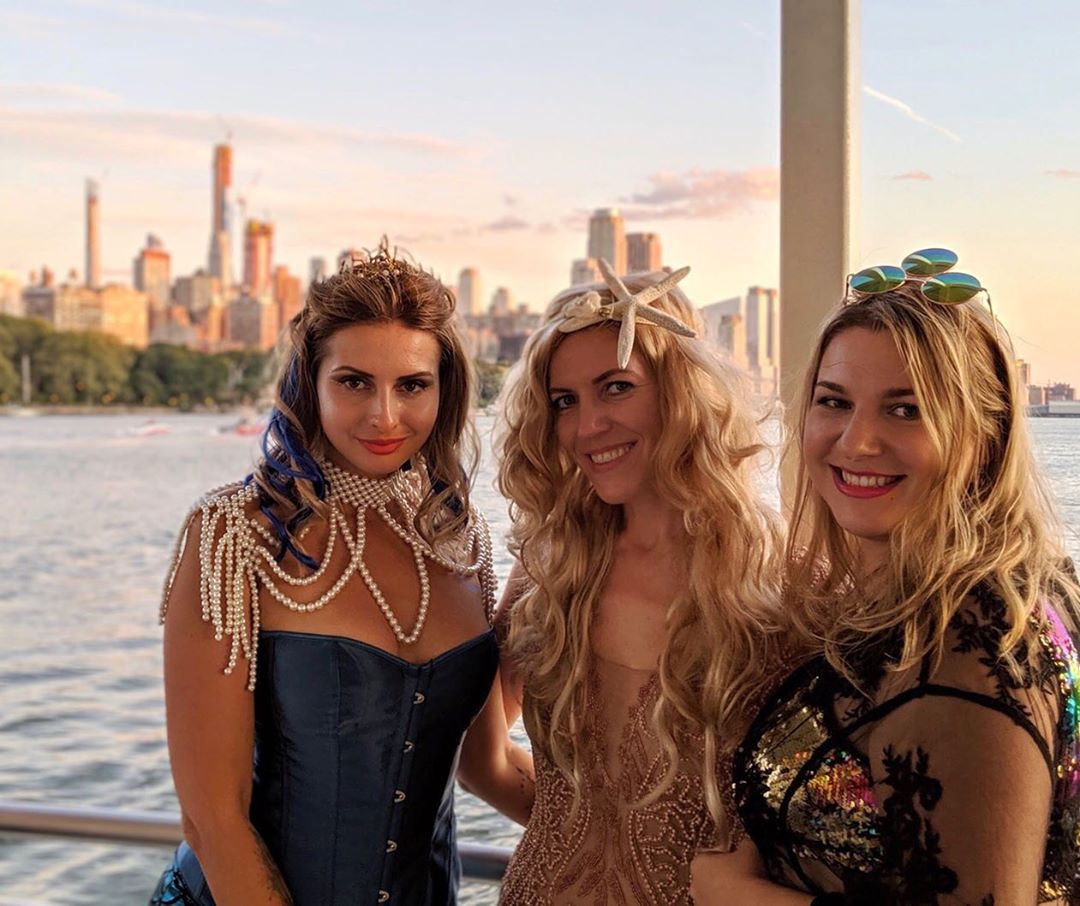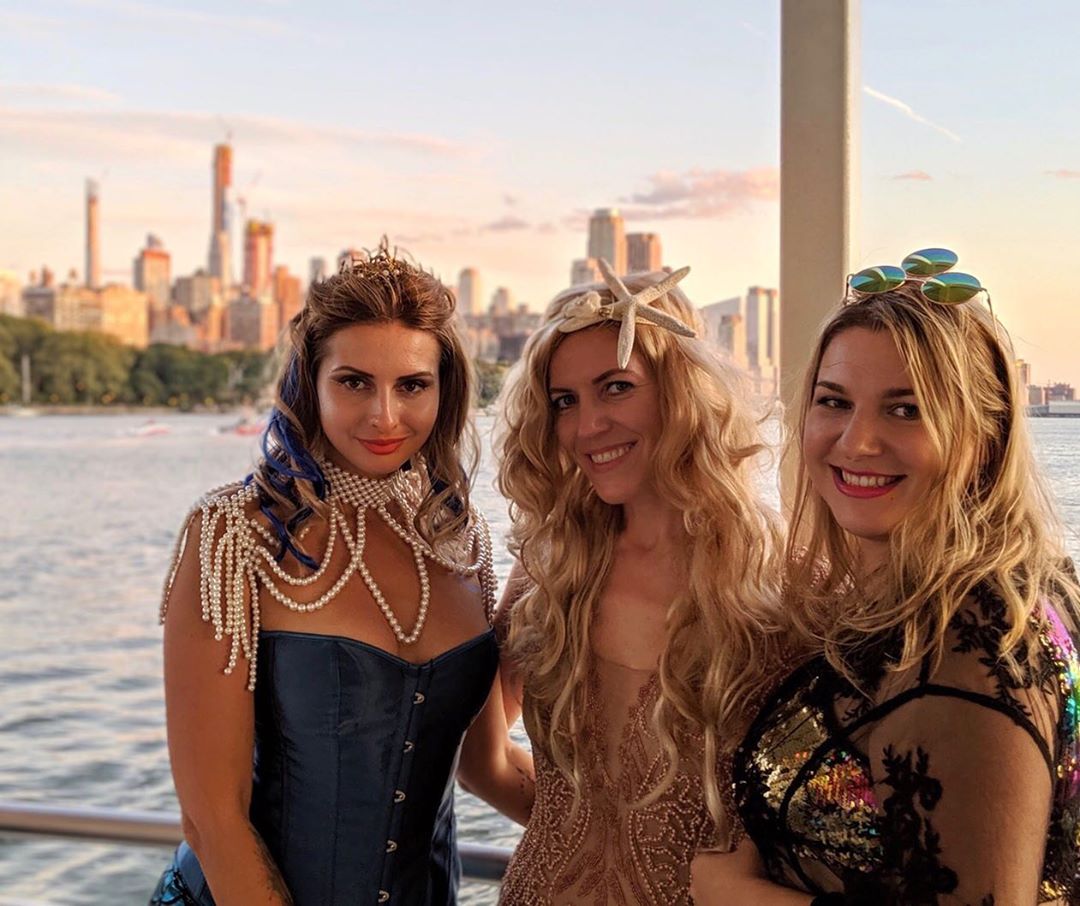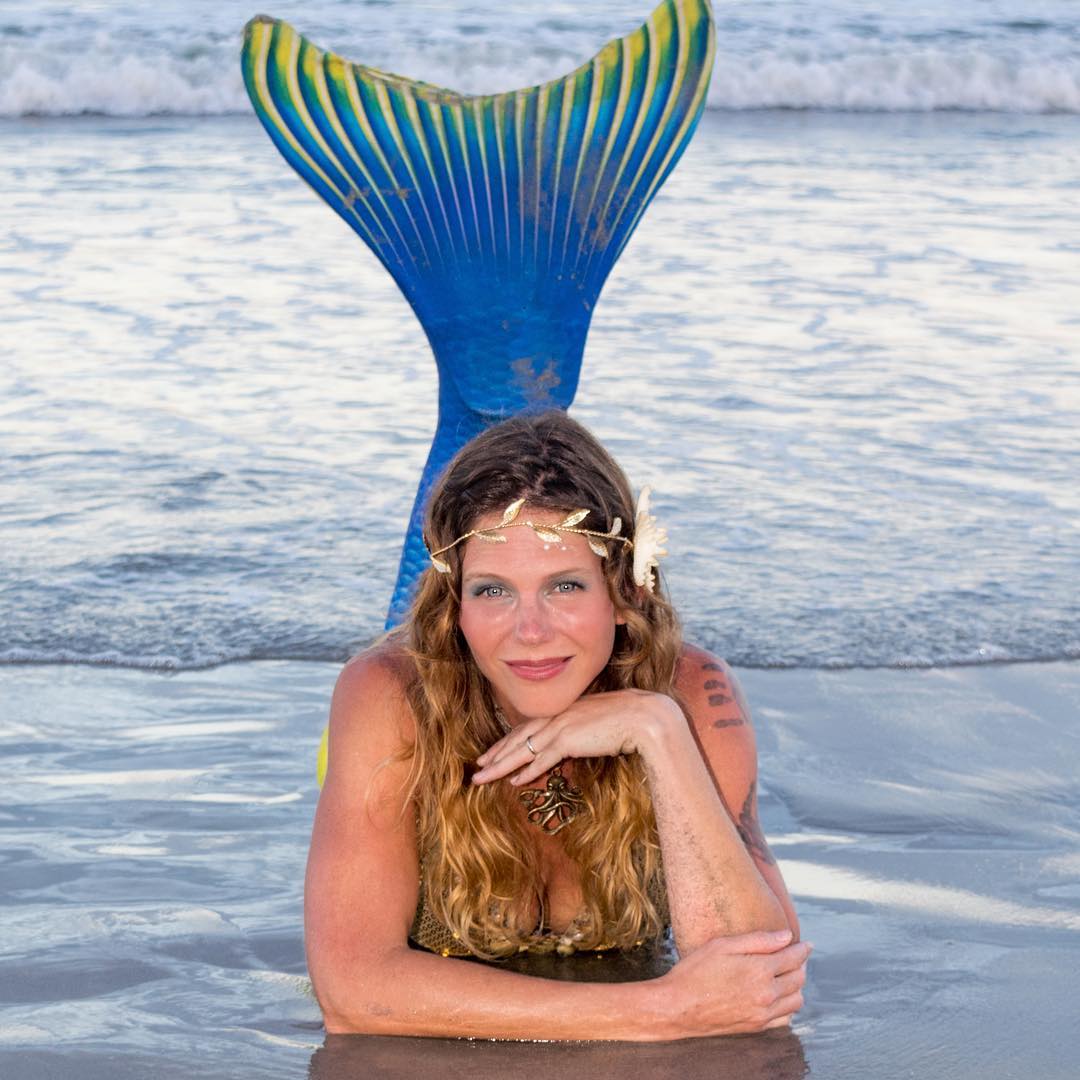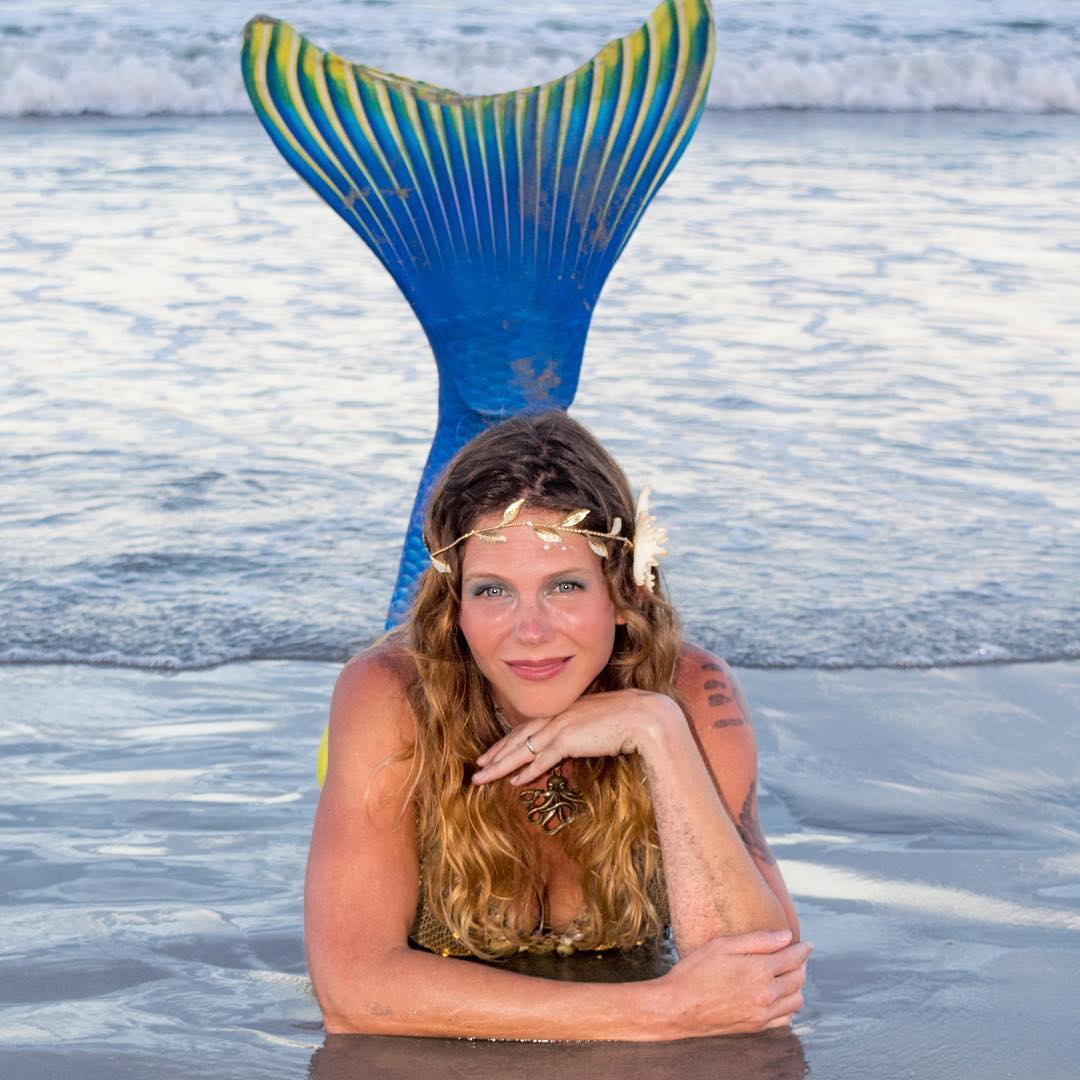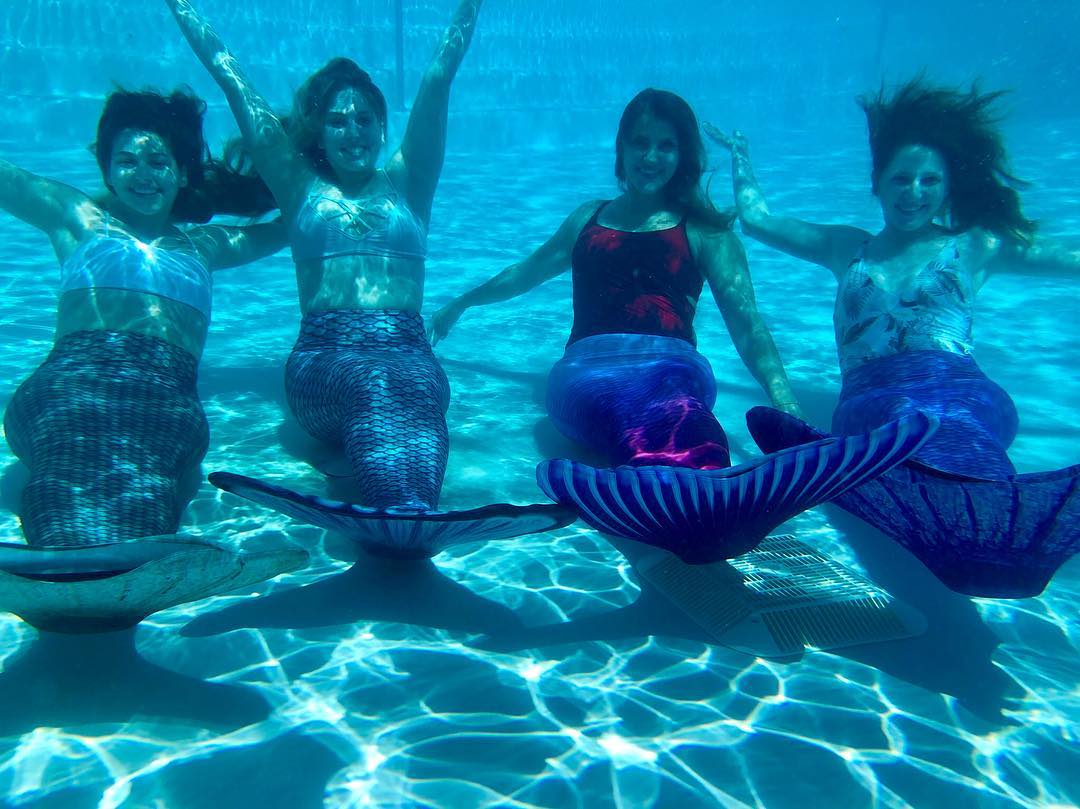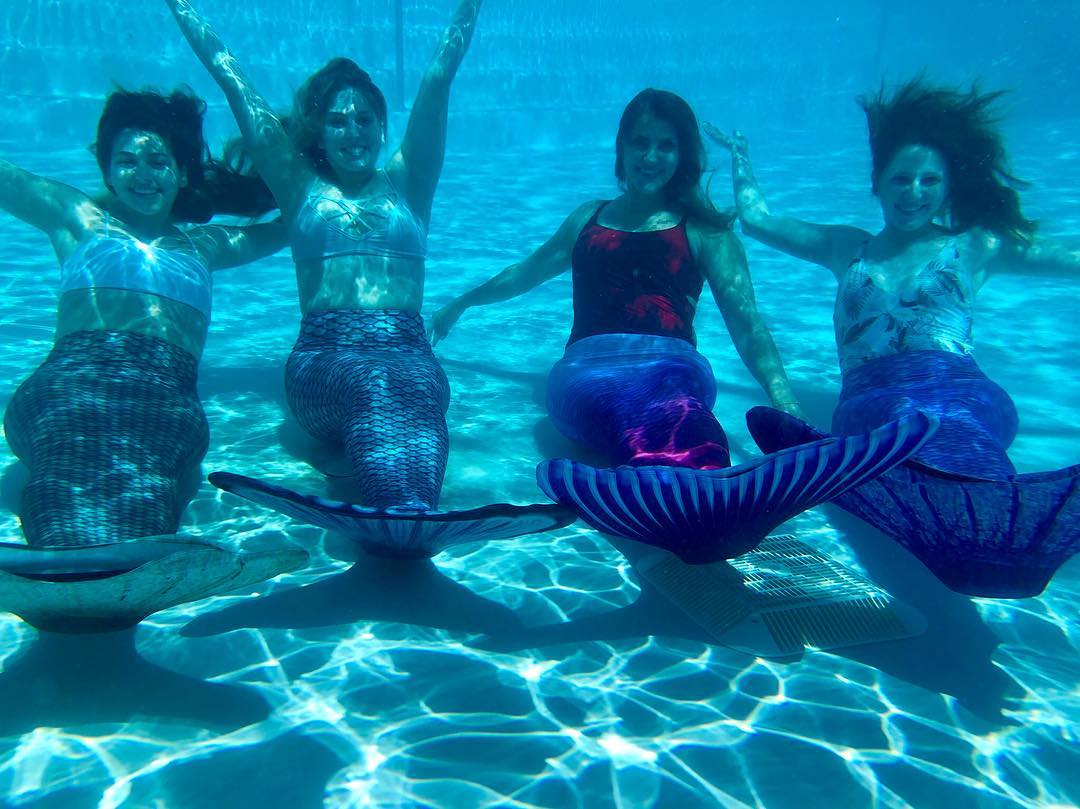 Quiz – "who's your best friend". So, the bride asks questions about herself. Girls will answer the questions and the one who has more correct answers will gain a prize.
Quest – a box of jewels. Hidden jewelry placed in a small chest-box, hide and come up with the story of the lost treasure. For example, one day, a lonely mermaid decided that she was tired of her loneliness… Men did not come to her call, she had no friends at all. From boredom, from such a sad life, she gathered all her jewelry and hid them and left without anything. She enchanted the jewels and promised that whoever finds the treasure will never be alone. So, bridesmaids can find treasures with the game "hot and cold", gradually finding shells or pearls on the way, which eventually lead to the desired chest.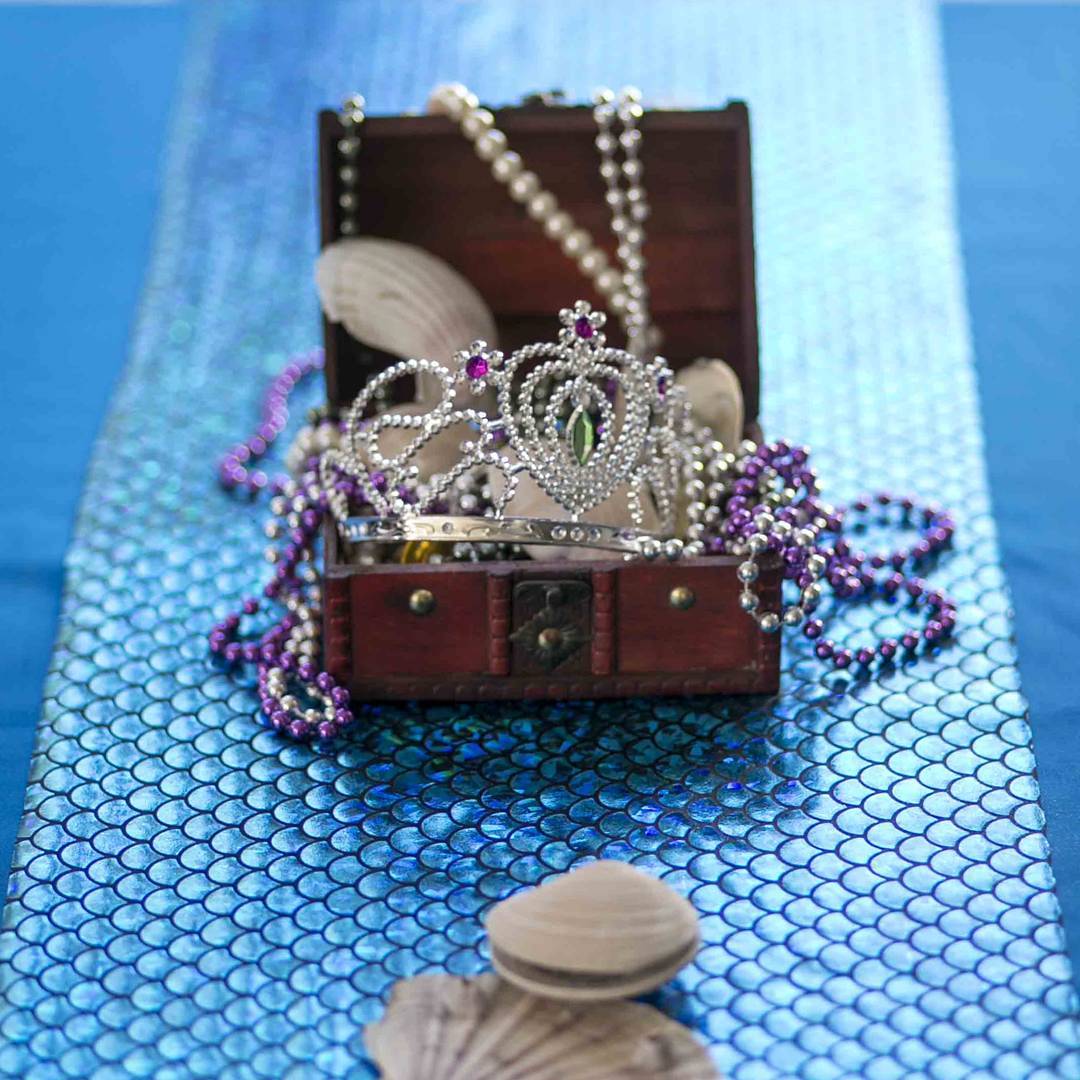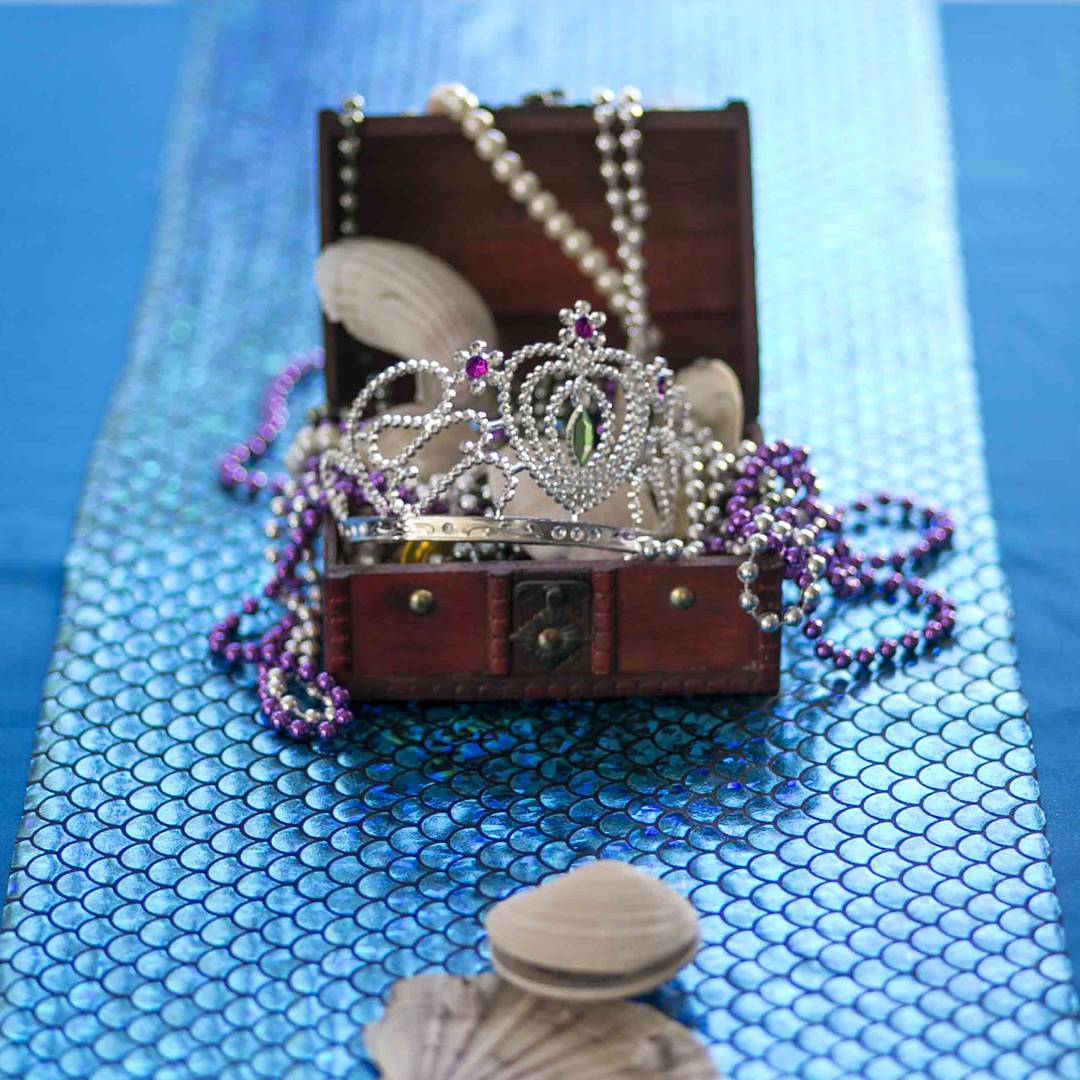 Beautiful ending
So, in the end of the party  you can write wishes for the bride. After all, they can be pronounced or presented in a playful way. On papers girlfriends can write wishes, throw them in a bottle as a valuable treasure message. Feel free to uncork the bottle in a year. Enjoy reading friendly wishes.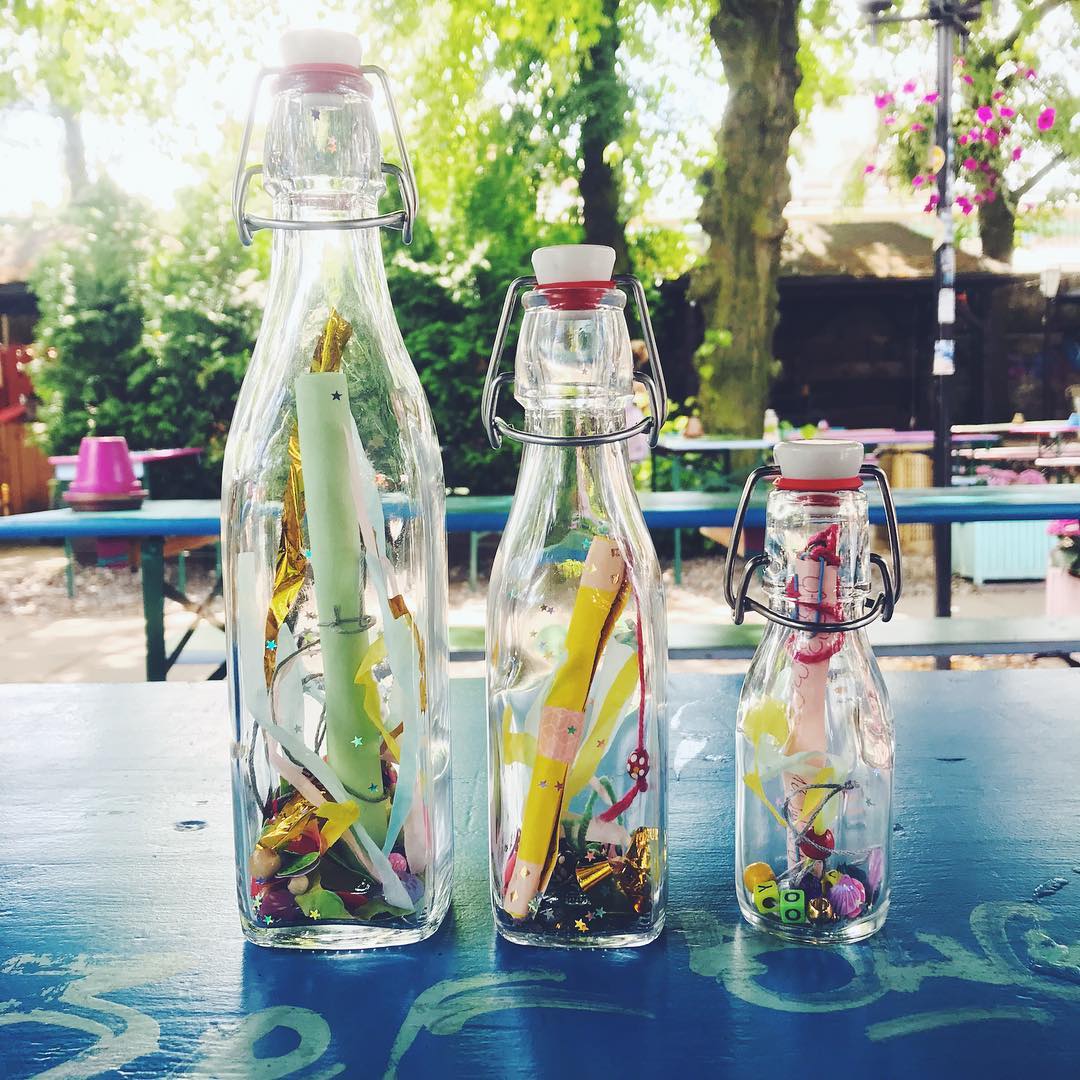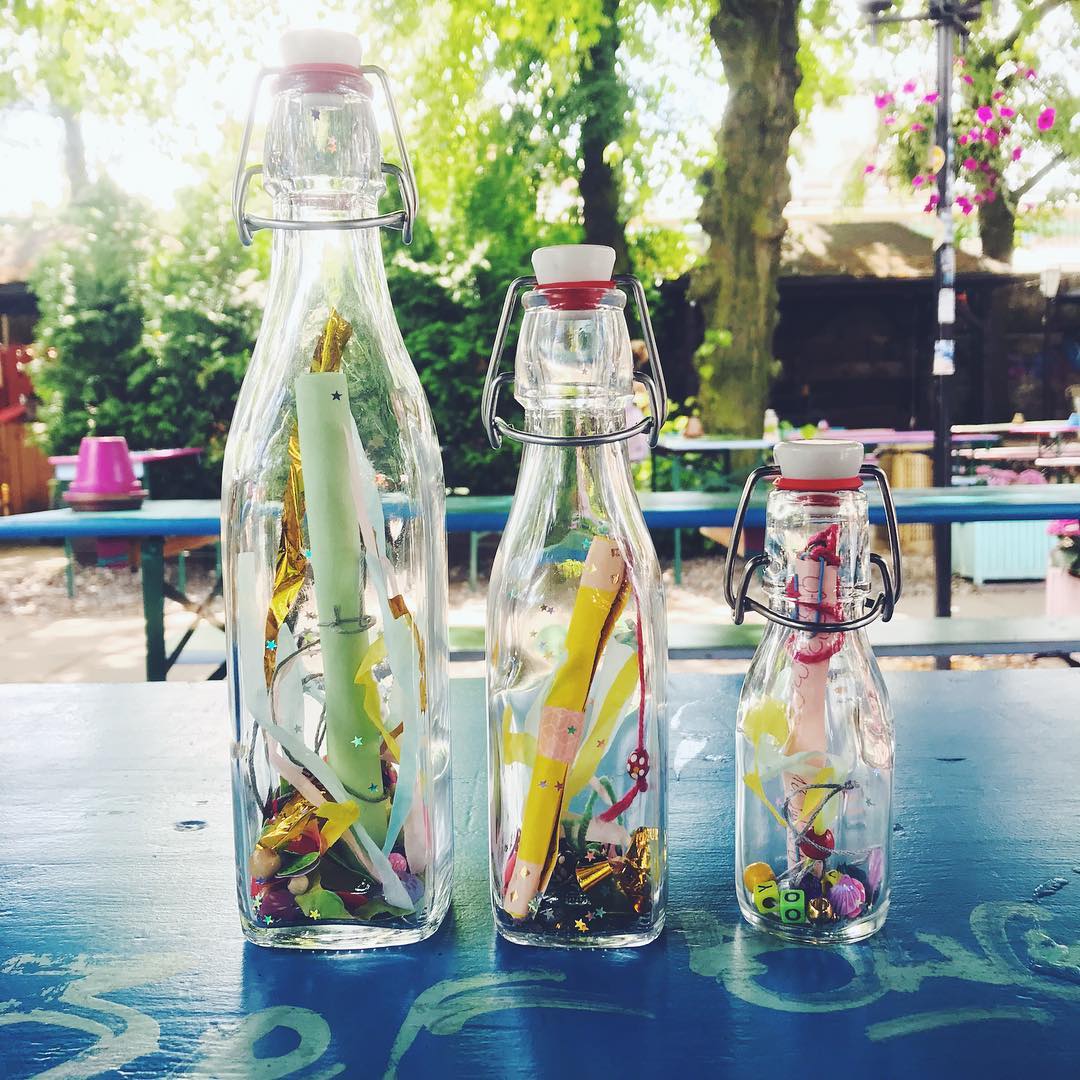 Now go to the Spa together. Excellent completion of a fashionable bachelorette party!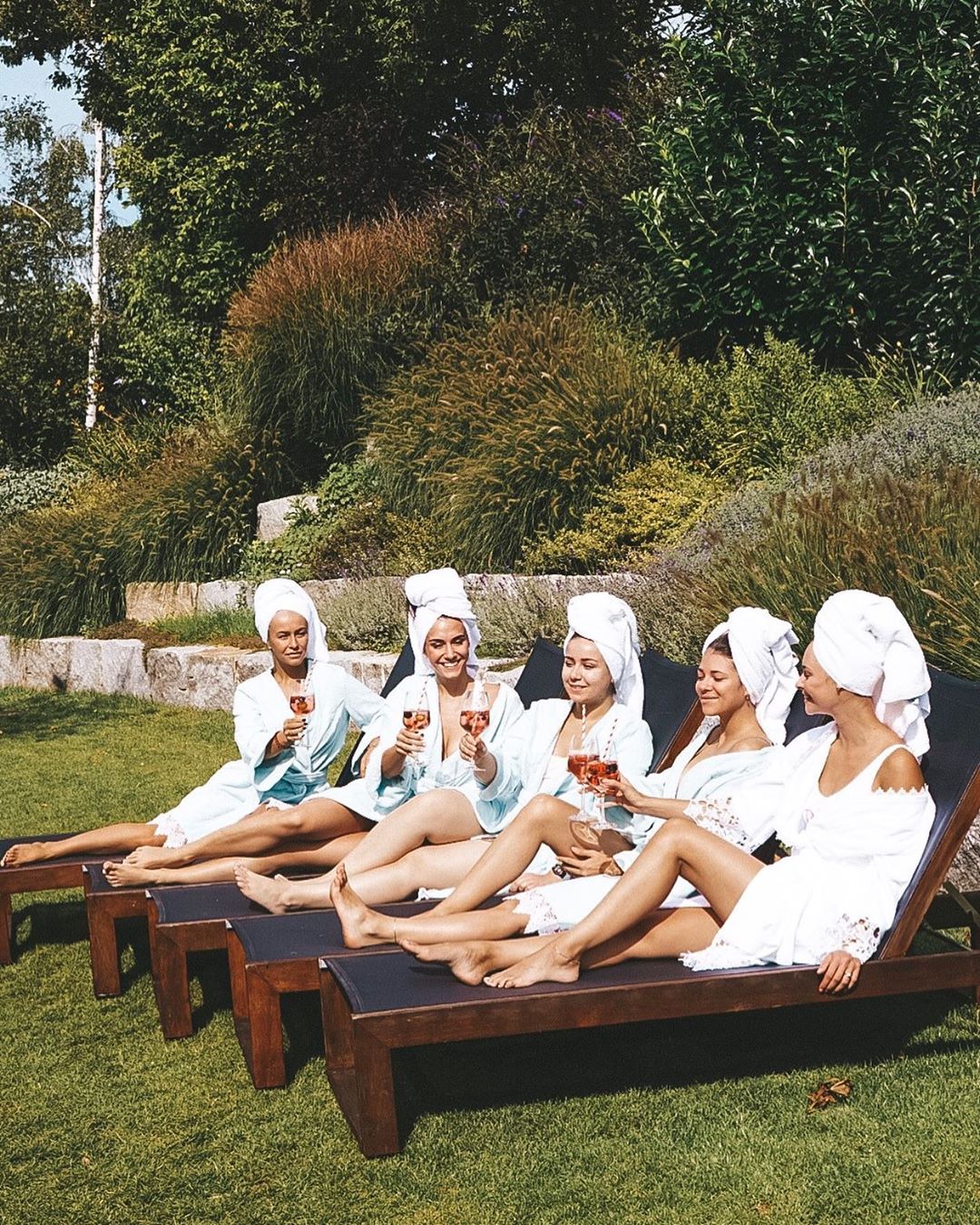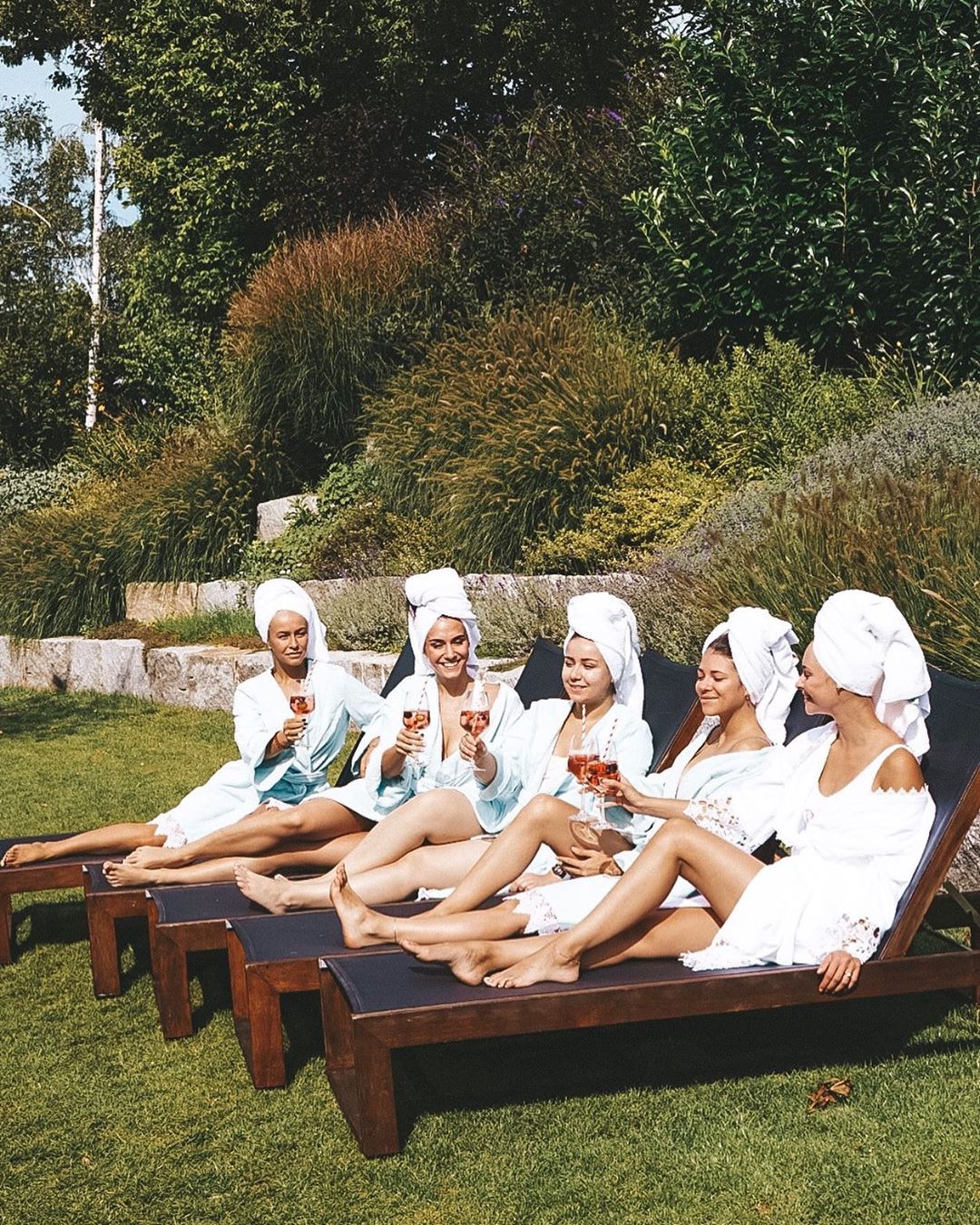 I hope you like my ideas. So, I wish you a great Bachelorette party!
Love, Yuliya!
There are few interesting articles about Bachelorette Parties:
How to arrange Bachelorette Pool Party?