Barbie style Bachelorette party!
If the couple are engaged in their own pre-wedding preparation, the bachelor party and bachelorette party forces no longer remains. This is so wrong! Young people before joining the family and adult life should finally spend an evening with friends to say goodbye to bachelor life. It's traditional. Although some people believe that bachelorette party isn't complete without strippers and drunken girlfriends, but in fact it is not true. Today I want to tell you how to arrange Barbie style Bachelorette party!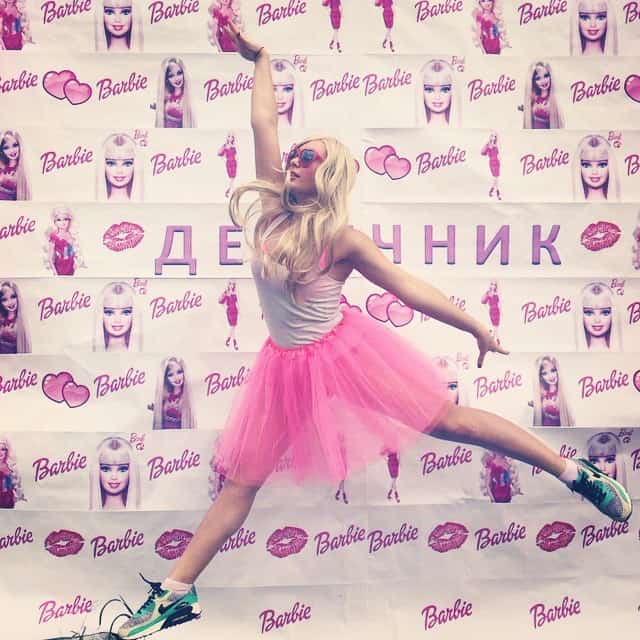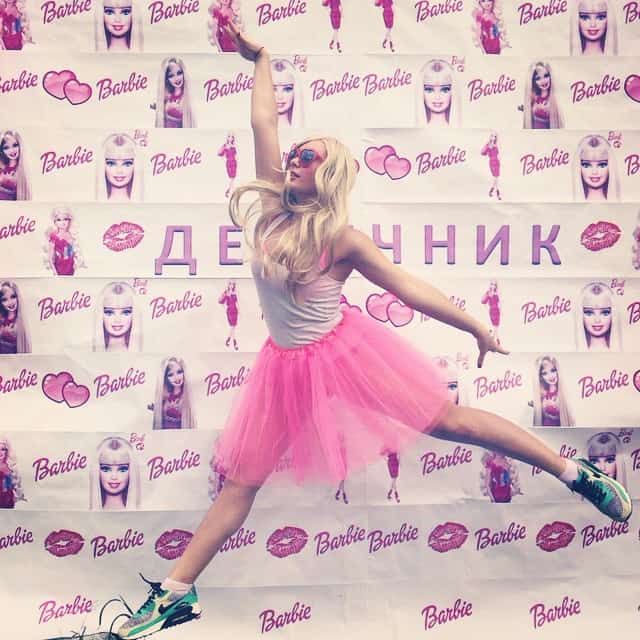 I love Barbie doll
Hen parties are different, and if the bride loves dolls and, as an adult girl, continues to dream of a children's tale, then you need a hen party in the style of Barbie. So How to organise Barbie style bachelorette? Very simple! In the wardrobe of every fashionista there is a mini-dress or set in pink tones and in guipure folds. If not, it does not matter, you can make yourself a lush skirt of organza or tulle and it will take the evening.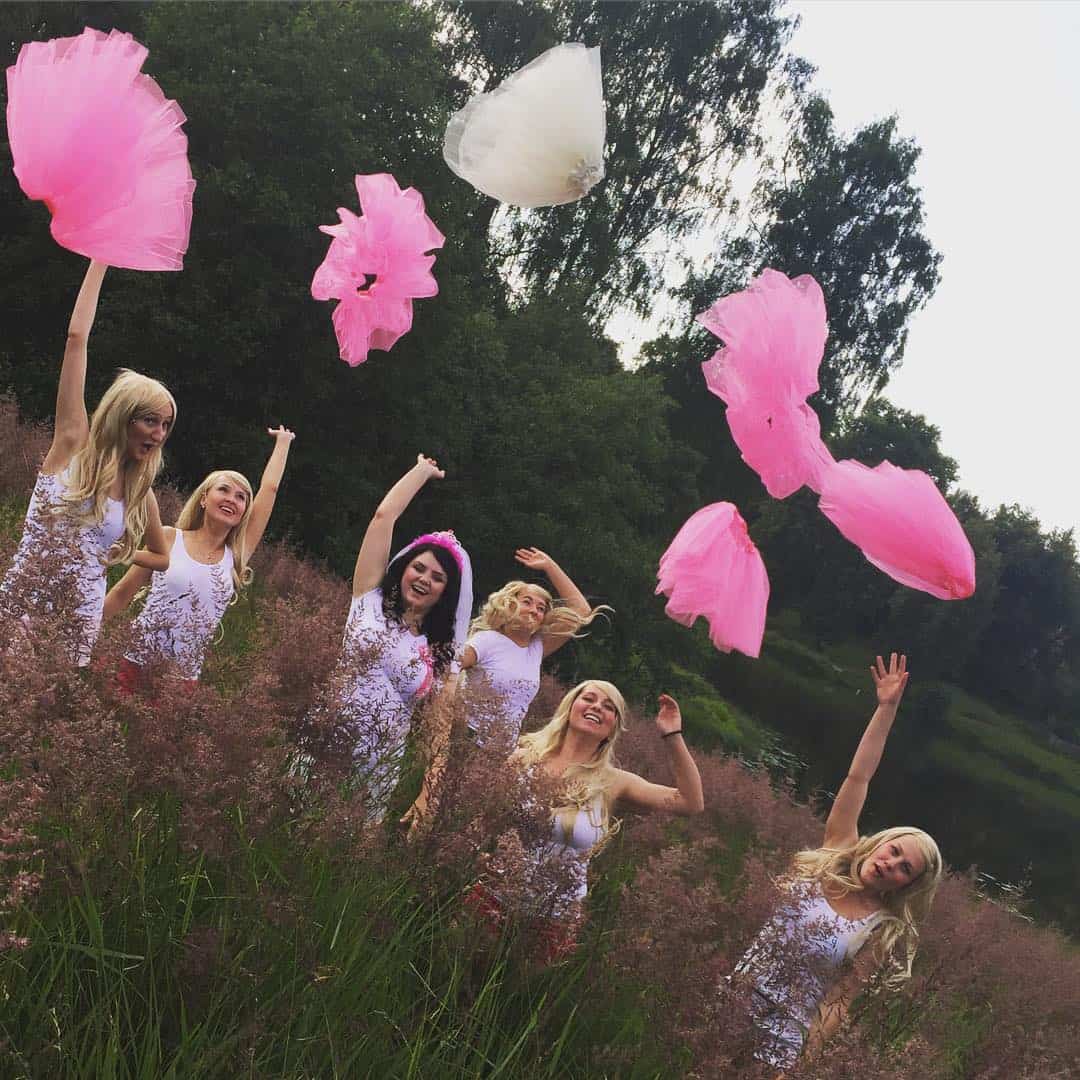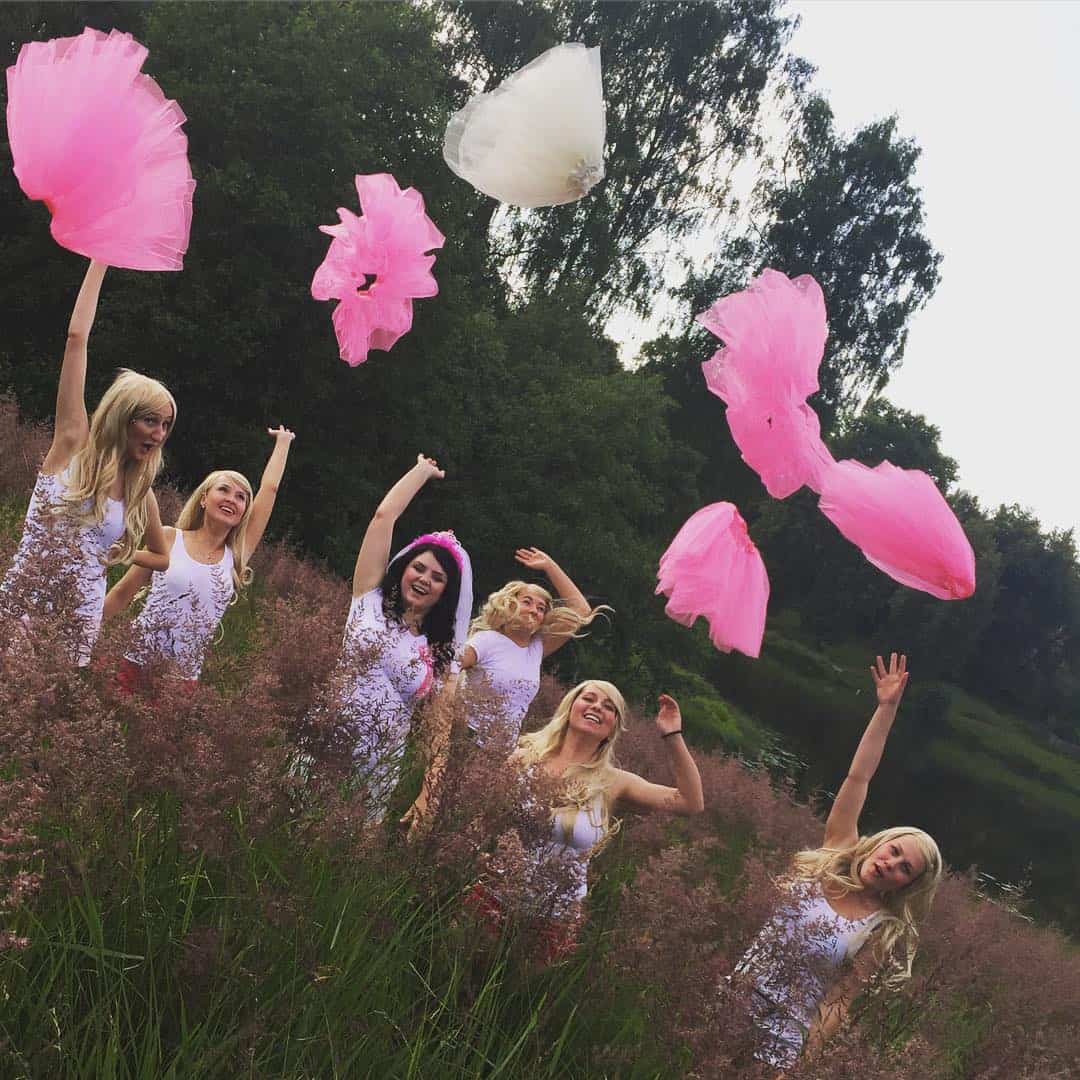 Complement the doll image of a small handbag, white stockings and caramel shoes with high heels. Do not forget to wear bright things decorated with rhinestones and sequins, and on the shoulders throw a lush boa. Remember your dolls from your childhood. Barbie has a flawless look and a cute smile on her lips. Therefore, this evening every girl should feel like a doll in full.
Hair and Make-up
The hairstyle can be in the form of a horse tail with interwoven coloured strands or chic curls scattered on the shoulders. Not enough hair length, buy a wig, and it will be perfect.
Make-up should completely mimic the doll's face. Clearly defined eyes, thick eyelashes and plump pink lips are all typical for Barbie. Perfect complexion and bright colours will also be in place. On this day you can realise all your wildest fantasies, for example, stick false eyelashes.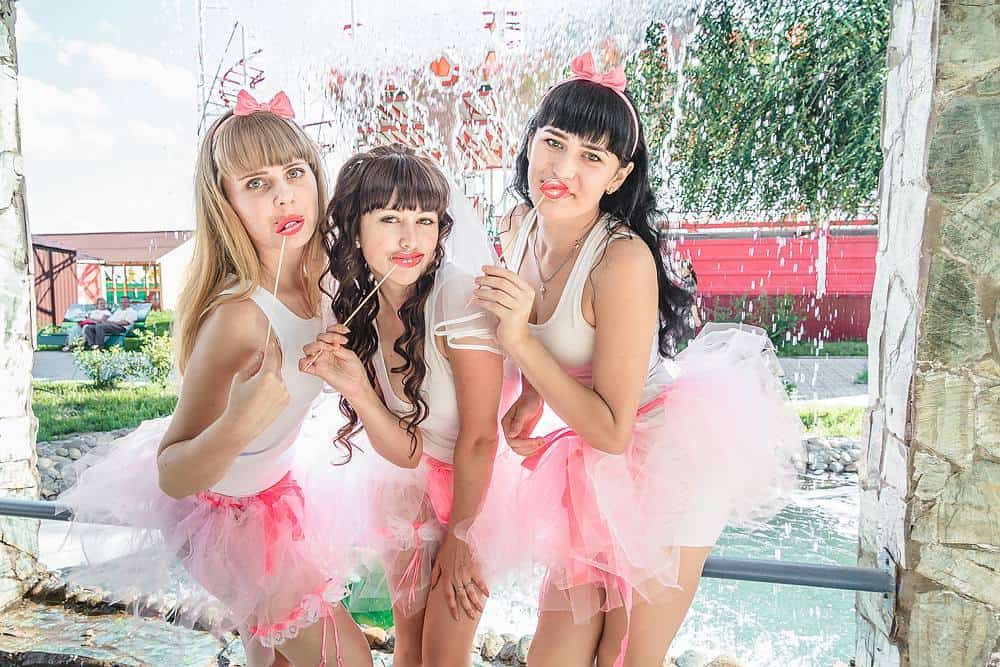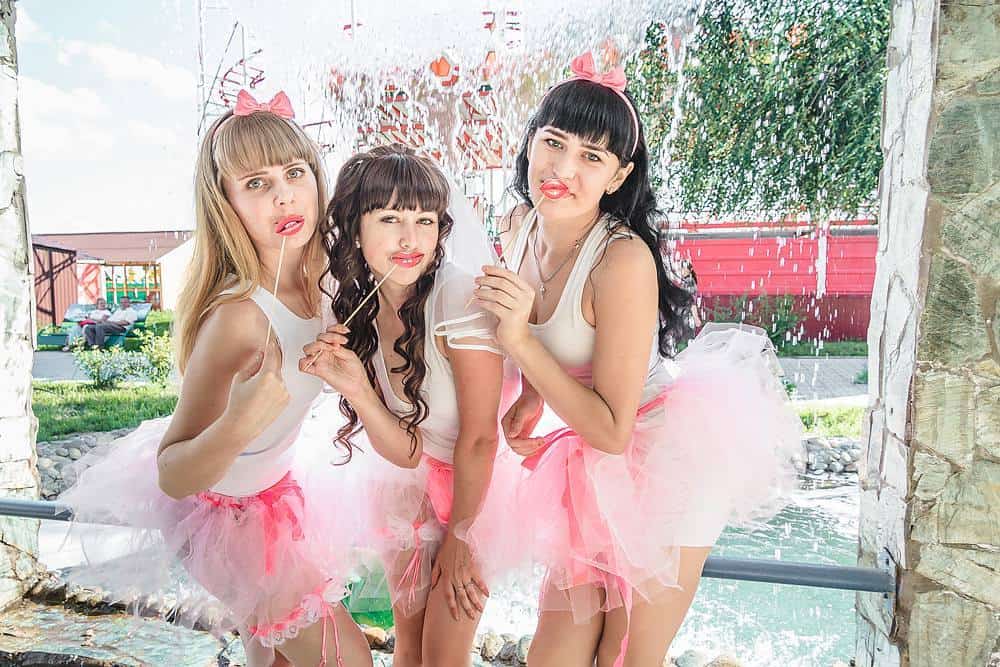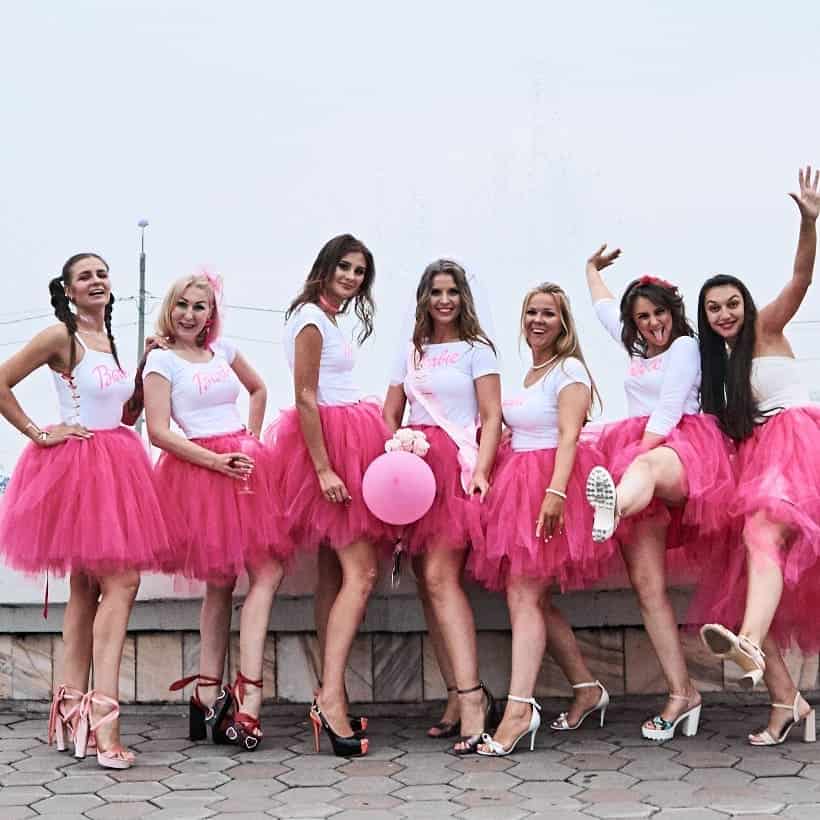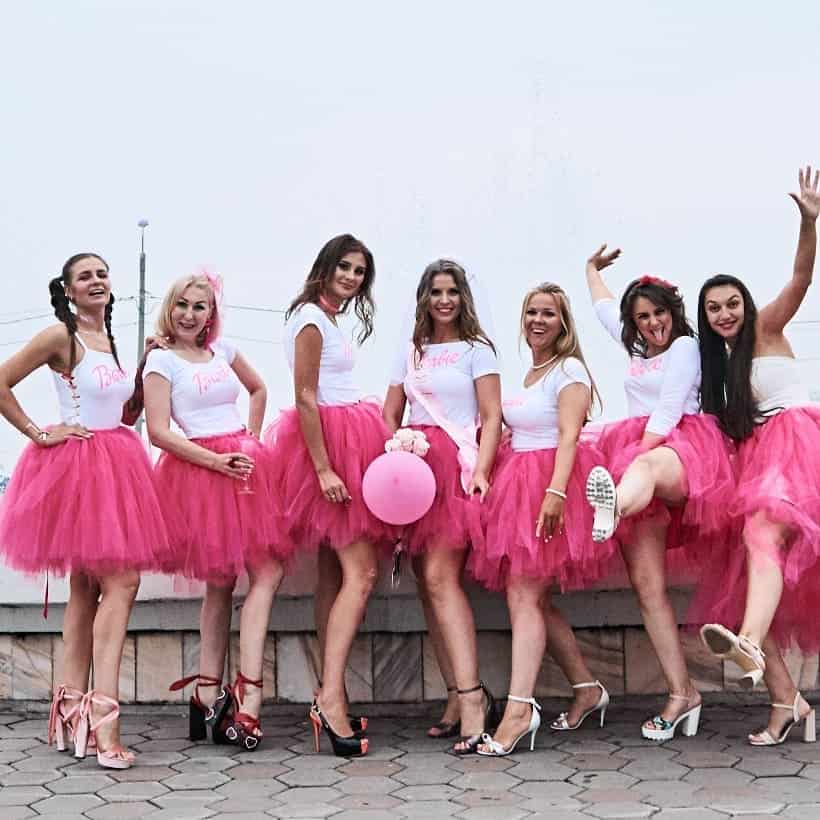 How to decorate Barbie style bachelorette party?
Decoration and entourage of the evening will also contribute to the overall atmosphere of the holiday. You can draw invitation cards by hand, painted with pink hearts and butterflies, decorated with sequins and coloured confetti.
A pink inflatable ball will serve as a pass for the holiday of dolls, which will return you to the carefree time of childhood.
Decorate the apartment with toys and plush animals, creating the atmosphere of a doll house. On the couch should show off a bunch of colourful pillows on the table – bright plastic utensils on the walls and windows of the drapery of pink curtains and balloons. Rent a life-size doll of a man imitating a Barbie boyfriend. In such an environment, everyone will feel like a little girl in the puppet world.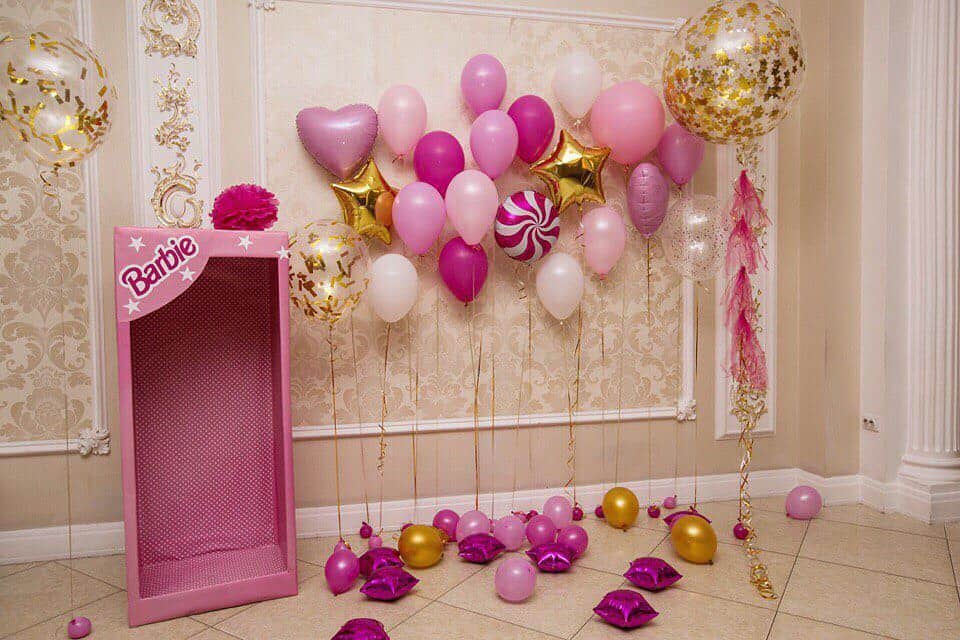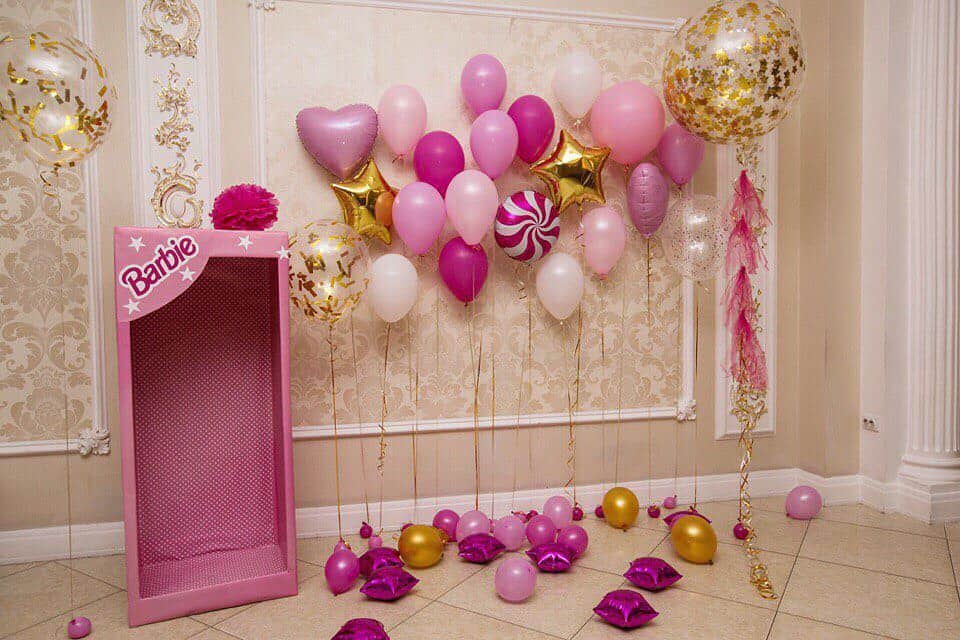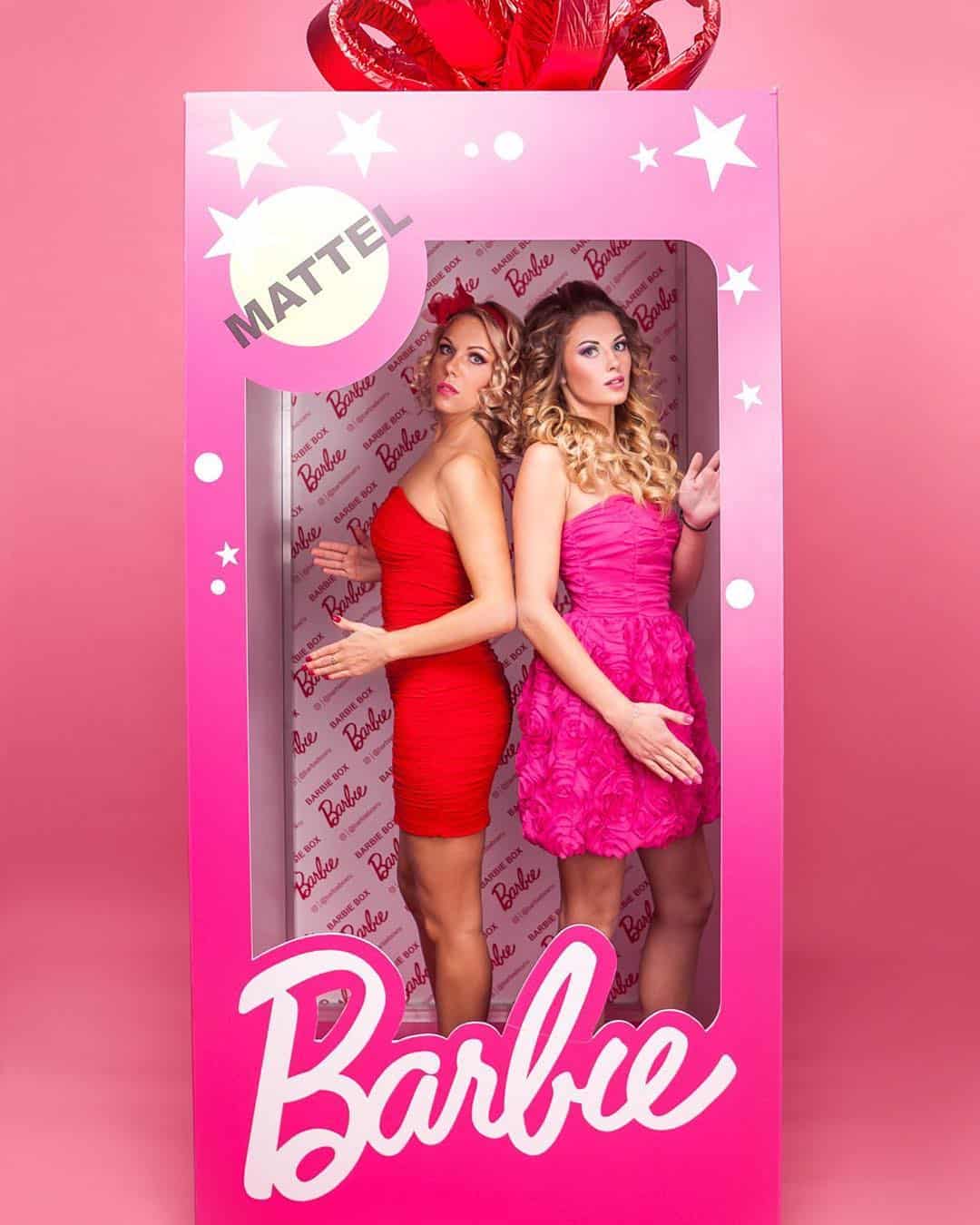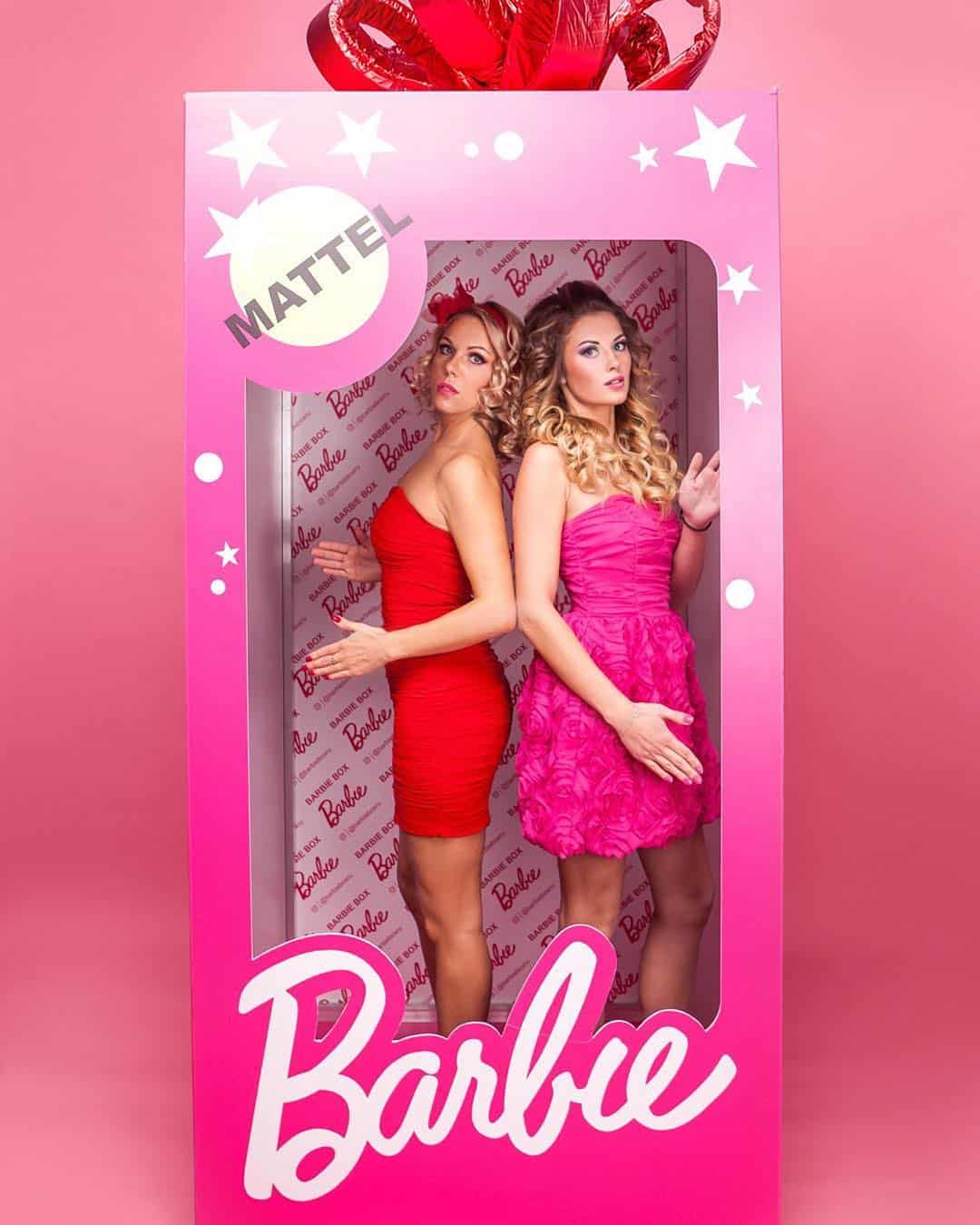 If you decide to celebrate a bachelorette party outside the house, look for a suitable cafe. The interior of the room you can make in delicate girlish colors, agree on a special table setting and decorations on the chairs. Order from the masters of cooking cake covered with bright mastic, with a figure of Barbie at the top. It is not necessary to order an expensive Banquet in the restaurant, plan a buffet with light snacks and pink champagne, let the table will be a lot of fruits, colored sweets and cakes.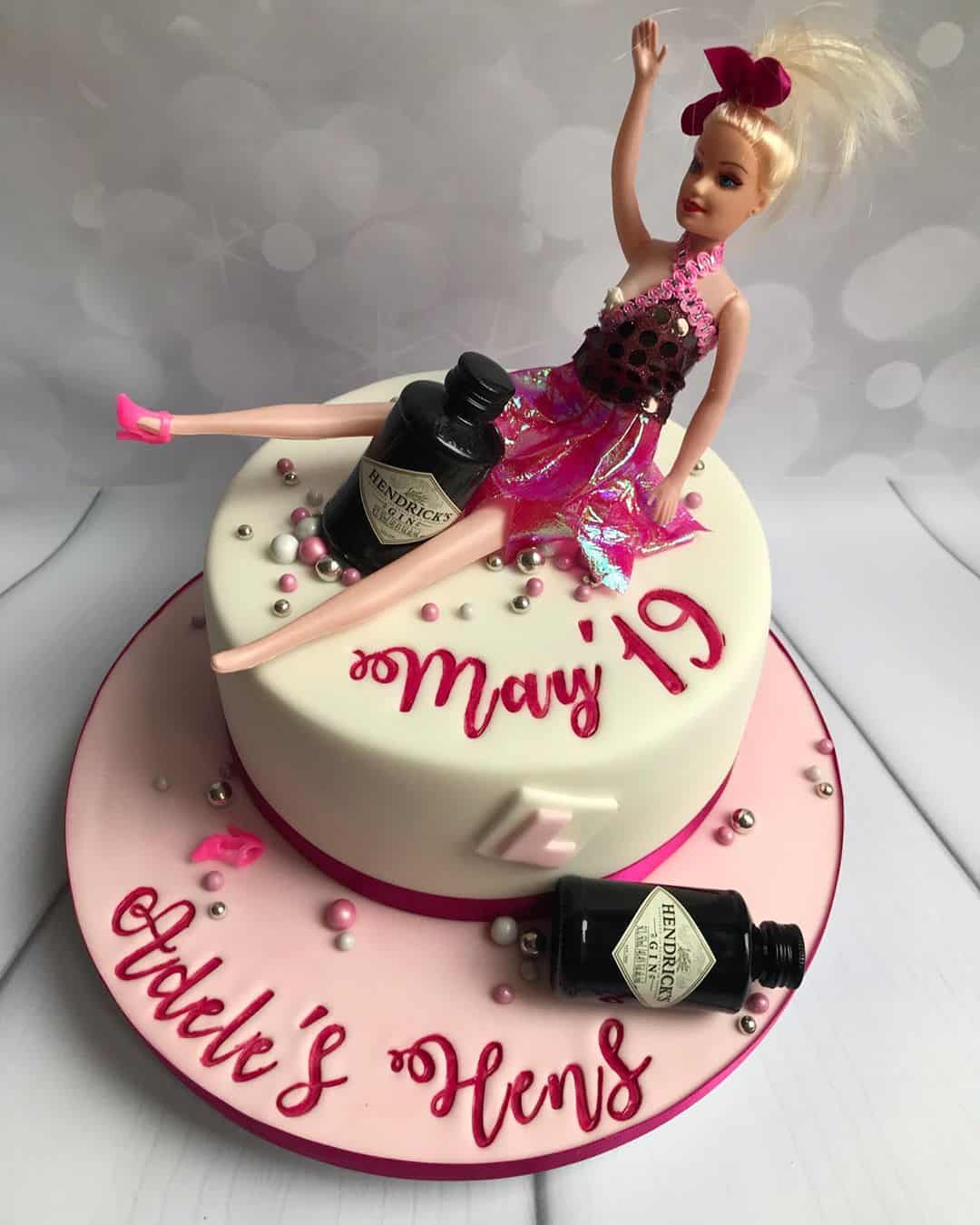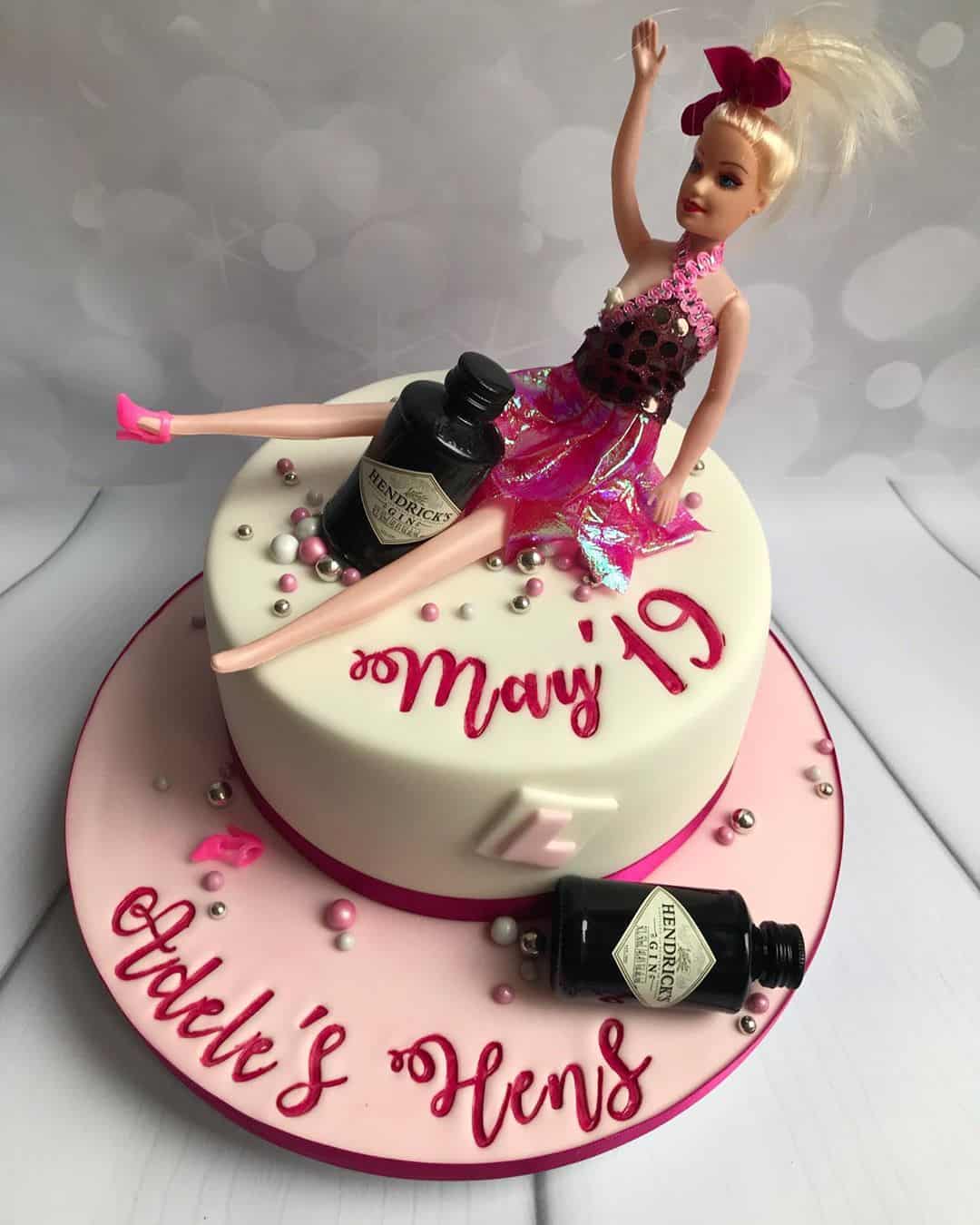 Forget me not!
So that memories do not fade with time, do not rely on your memory. Capture a bachelorette party – invite a professional photographer. Against the background of the bright interior and decor dressed "dolls" will look very impressive. Funny photos can be both staged and natural. Spend children's competitions, jump into rubber bands or jump rope, the photographer will capture the most fun moments.
Conducted with the soul of a bachelorette party will set the tone for the rest of the wedding, the couple, saying goodbye to a lonely life, will enter a new one with a good mood and bright hopes life.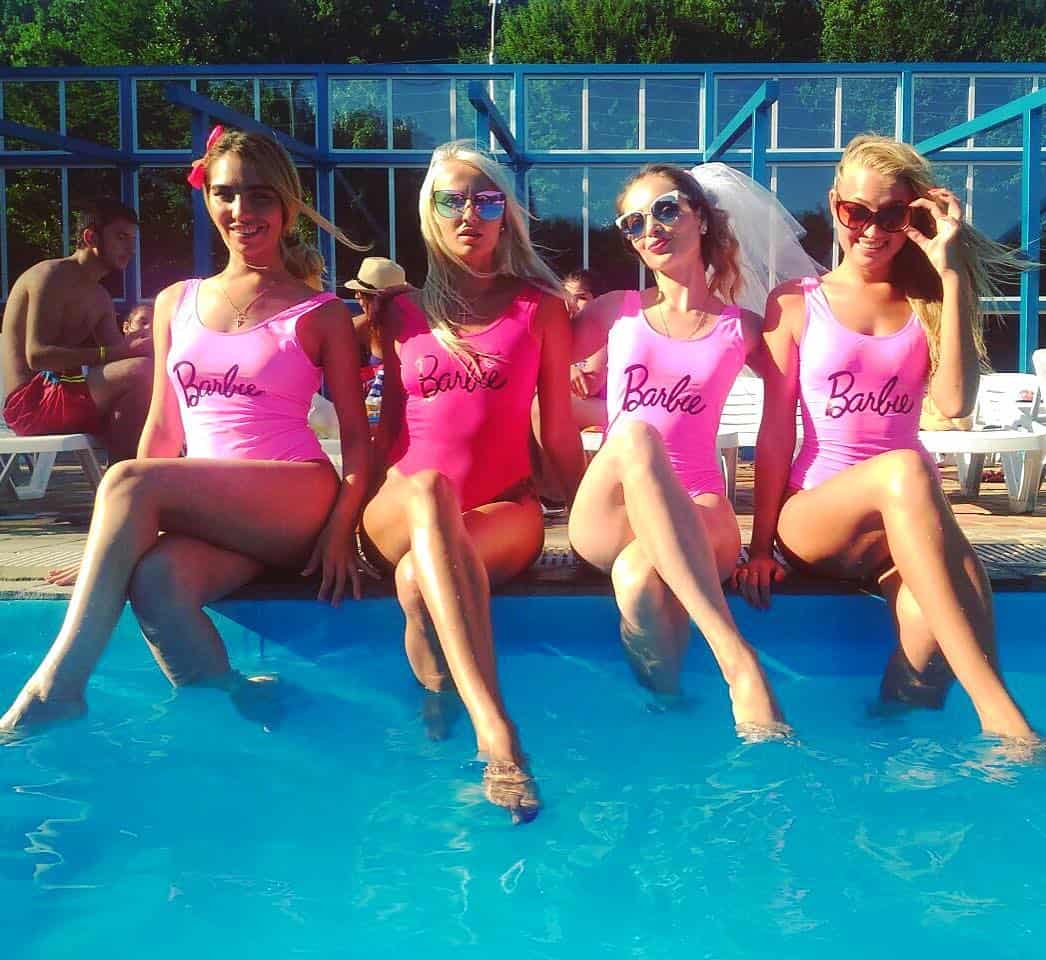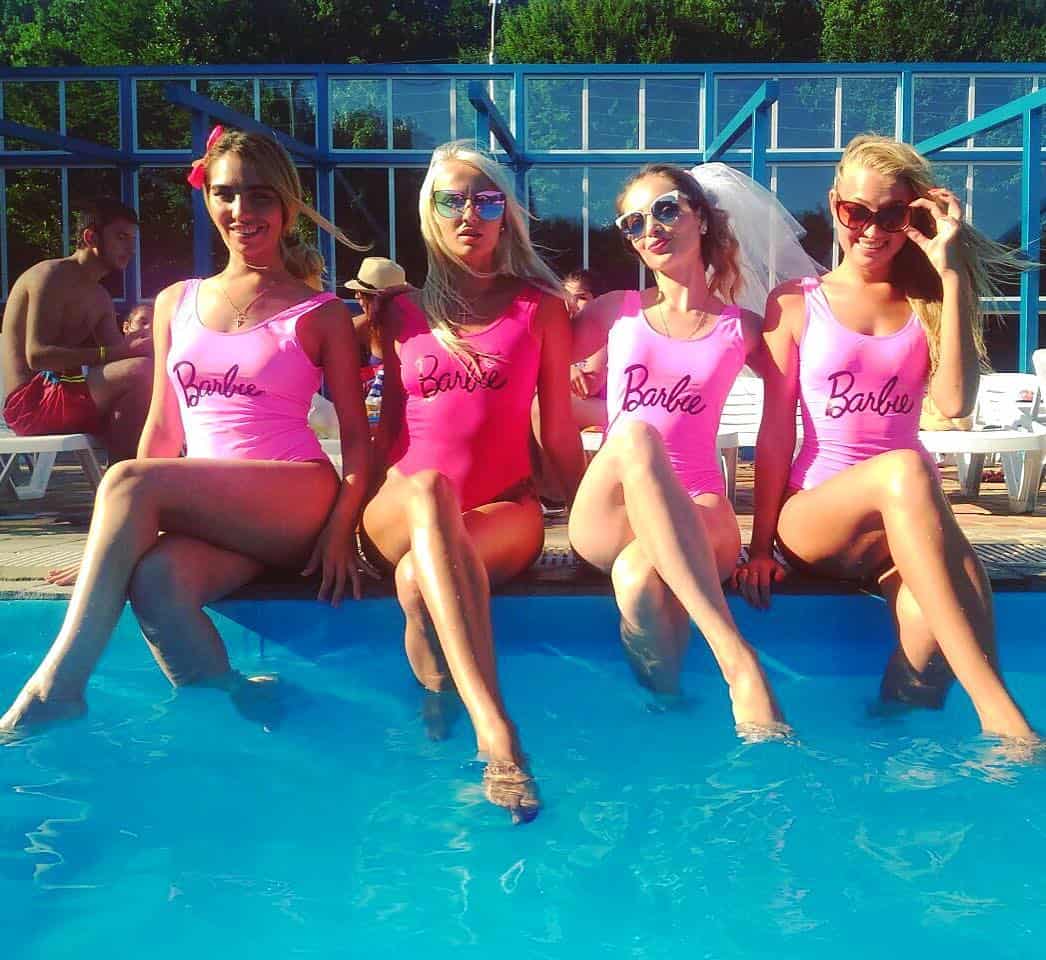 There are few interesting articles about Bachelorette Parties:
How to arrange Bachelorette Pool Party?