Bachelorette for pregnant bride
Earlier it was believed that only a bride who kept her innocence before marriage could wear a white wedding dress. Now then modern realities have made significant changes in wedding fashion and traditions. It is not uncommon for a girl to go down the aisle with a noticeably rounded belly. But pregnancy is not a reason to cancel bridal shower!. A bachelorette party for a pregnant bride you can held with close friends. Such party will be a bright and memorable. But where to arrange this event?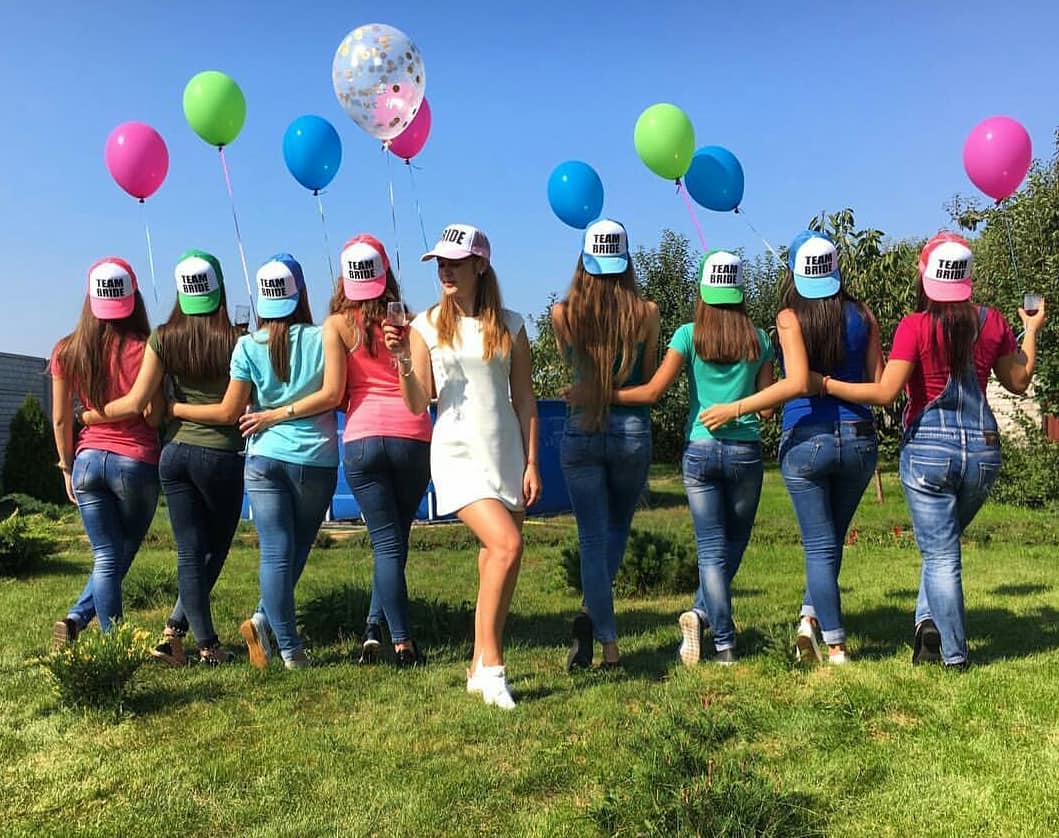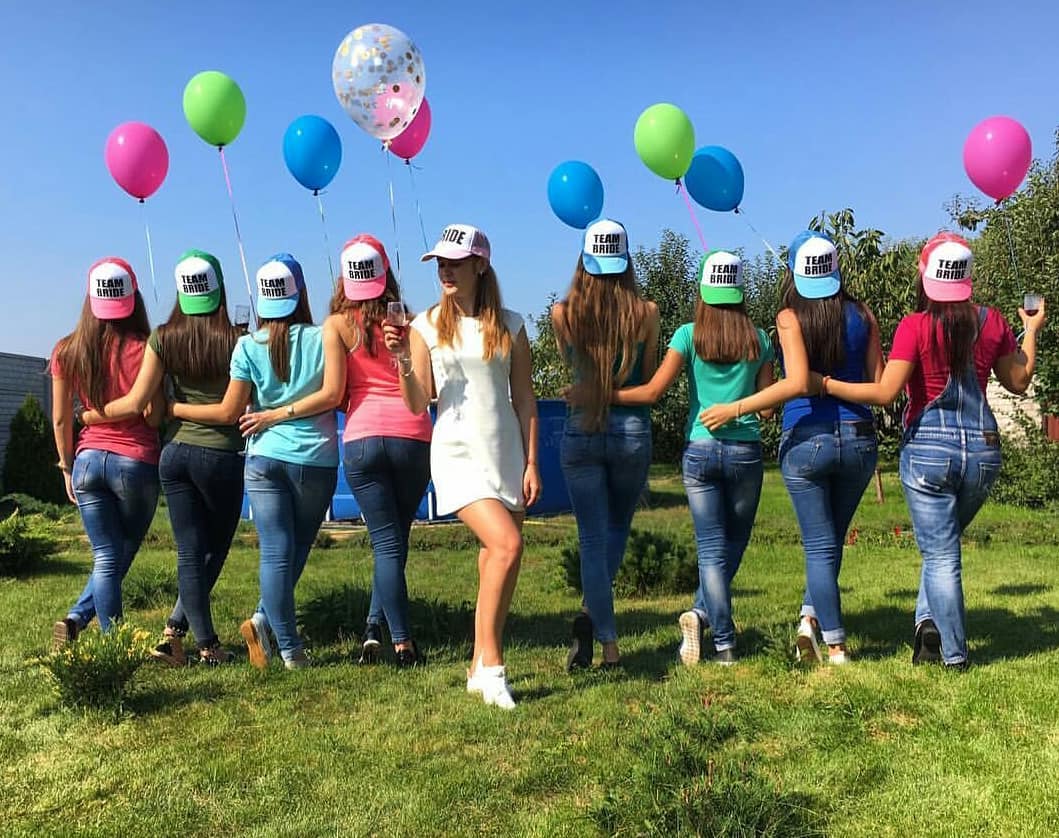 Traditionally, the organization of the bachelorette party is engaged in the made of honour. Since the event is being prepared for a woman who is expecting a child, this will make some adjustments to the holiday scenario and the choice of venue for it. To make a hen party memorable  and without any health problems for a pregnant bride, you should spend the holiday away from noisy companies and loud music. It is recommended to arrange a quiet event with a narrow company in a place where the bride will have the opportunity to sit down and lie down if necessary.
Where to spend a bachelorette party for a pregnant bride
 
In the "SPA"
Every woman likes to pamper herself with cosmetic procedures. SPA-salon is a great place for a bachelorette party. A pregnant bride can not only relax there, spend time with her close friends, but also prepare her body for the festive day. If you chose this option, then ordering procedures for a bachelorette party in the salon, you need to ask about the range of services for pregnant women.
Please note that many services offered by SPAS are contraindicated for pregnant. So, all procedures that are accompanied by steaming (sauna, Jacuzzi, Hammam) will have to be abandoned. Bachelorette for a pregnant bride is very hard task. So the relaxing foot and hand massage, manicure and pedicure, light non-aromatic masks for hair and face, herbal teas and oxygen cocktails are suitable for a such bachelorette party.

In a cafe or restaurant
Arranging a bachelorette party in a cafe or restaurant for a pregnant bride is a good idea. But you need to reserve table in that place where Smoking is prohibited. In addition, pre-examining the place, make sure that there is no "live music" in the hall, loud music is not included, which will quickly tire a pregnant lady.
Choose such a restaurant for a hen party with convenient fenced-off areas, comfortable seats, where your company will be able to retire and communicate in a calm atmosphere. Book a table in advance and think about the menu. When choosing dishes for a hen party, give preference to non-spicy and unsalted light snacks, fish dishes, chicken, and low-fat meats. For a bachelorette for pregnant bride, choose daytime, not evening.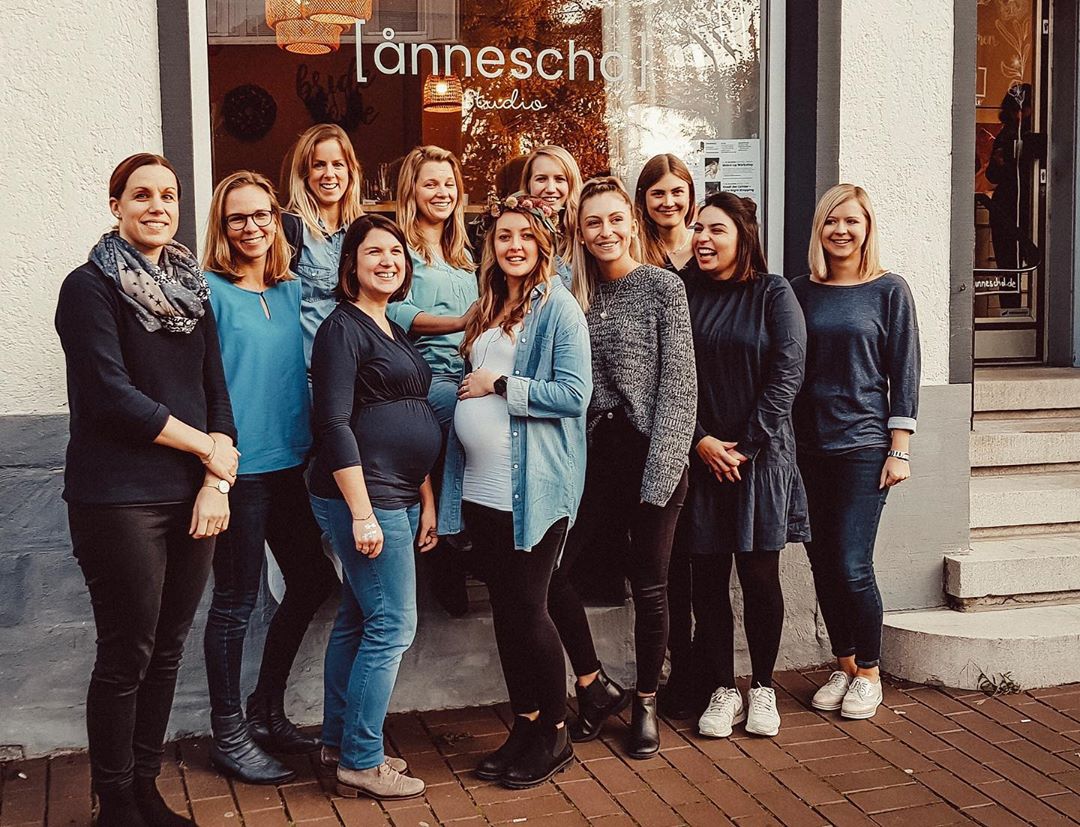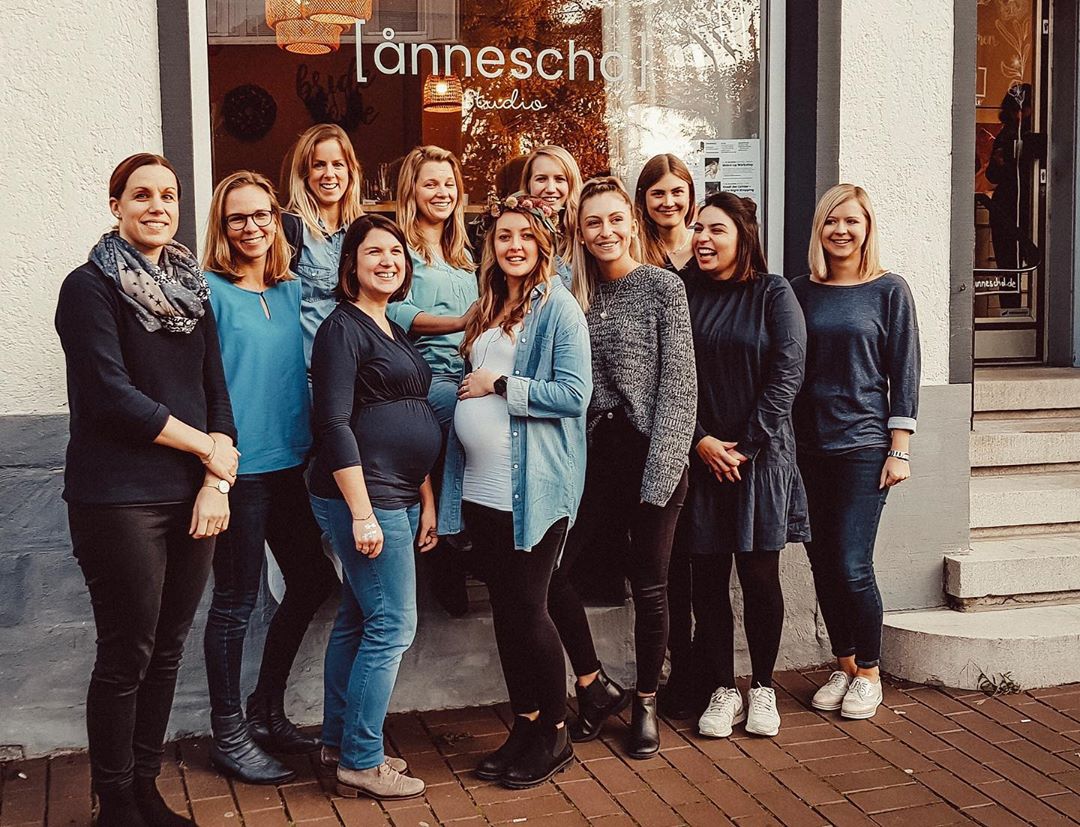 Outside
An excellent variant is to organize a holiday in the fresh air. In the warmer months, arrange a hen party in the Park, garden, or out of town. But do not choose a hot day for this, or at least take care of the availability of shelter from the scorching sun. Well suited for a hen party country cottage with access to the garden or a beautiful glade. In addition, nature will be a great natural background for a bright photo shoot for a pregnant bride.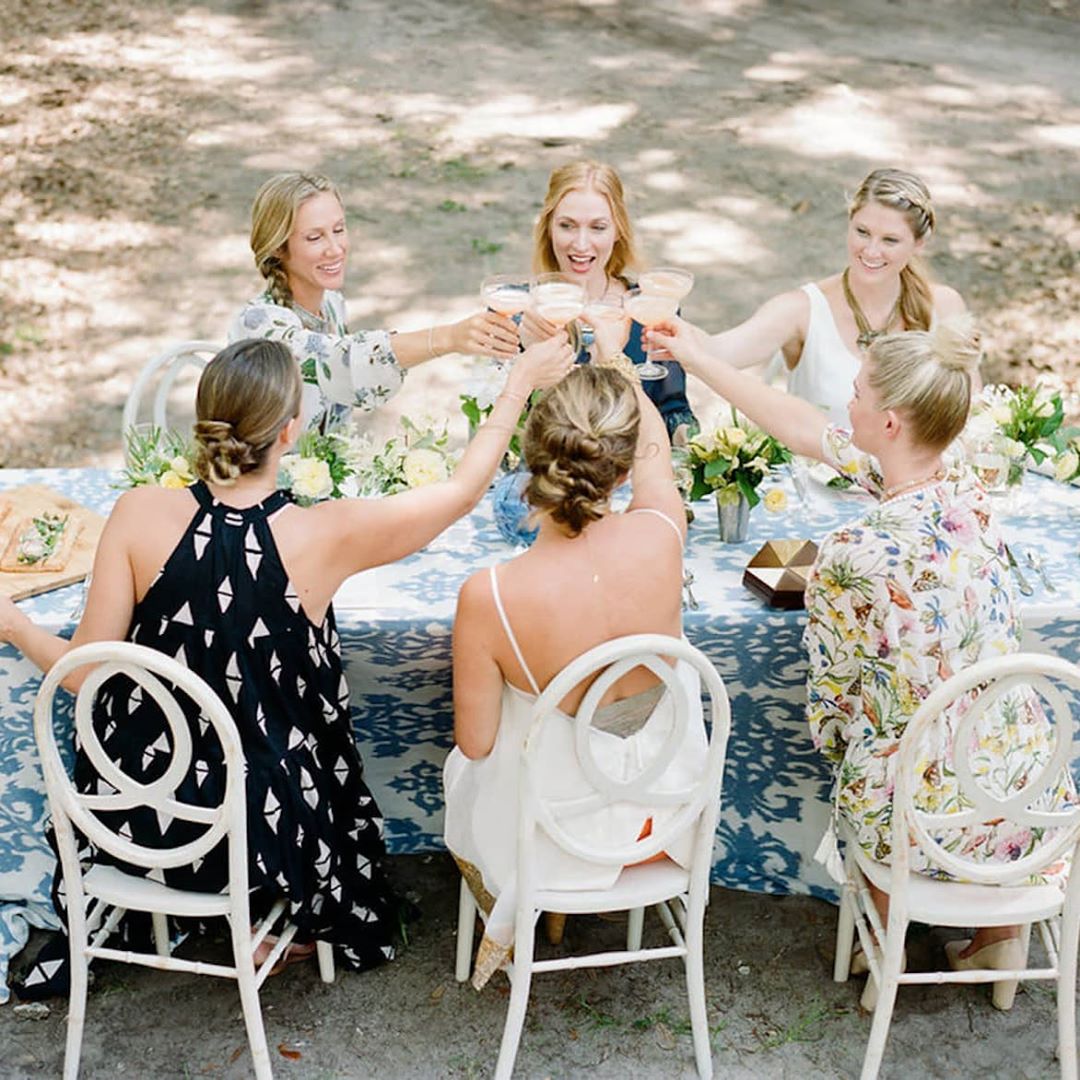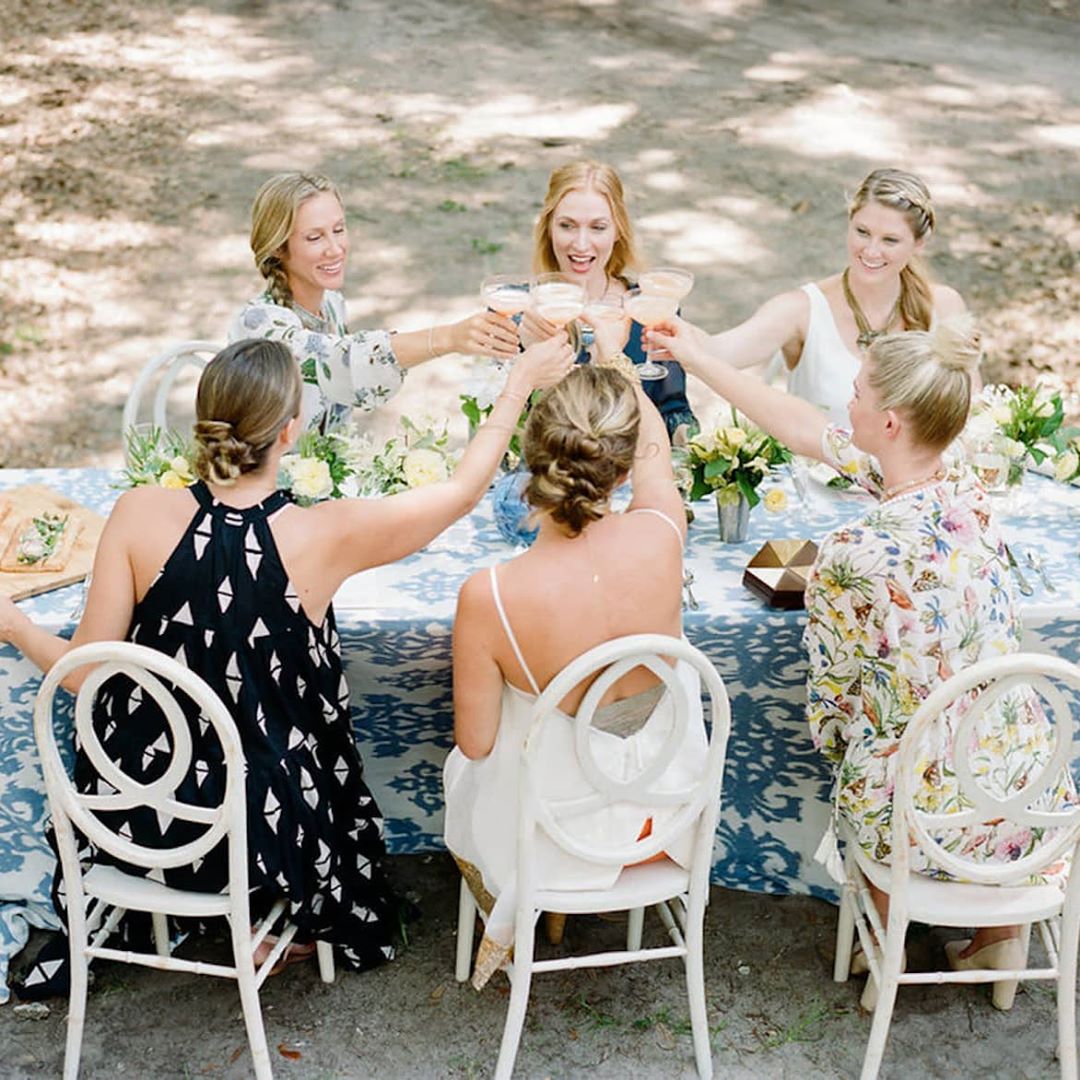 Ideas for a bachelorette party at home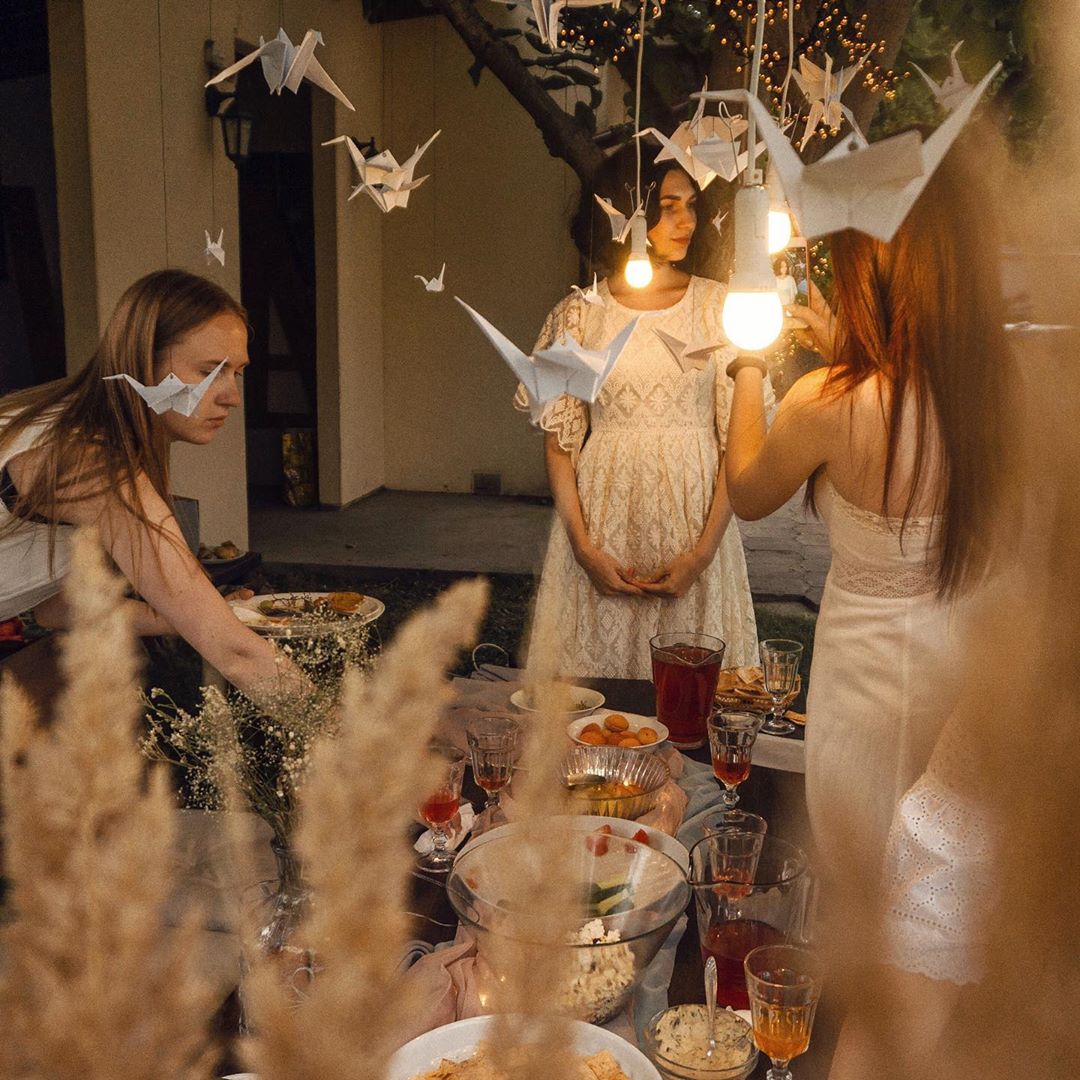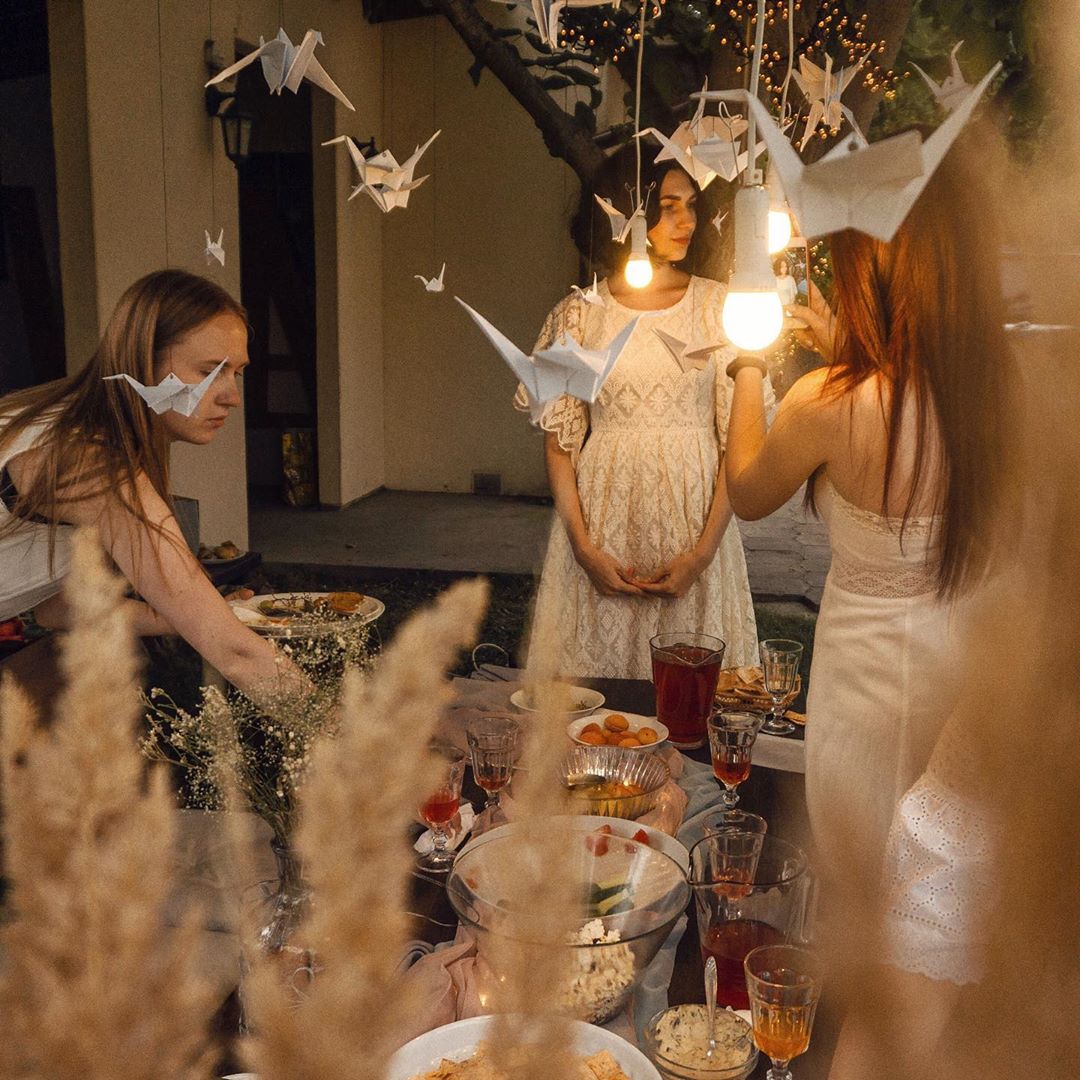 Sometimes a pregnant bride expresses wishes to stay at home on the day of the hen party. It will be possible to hold an event at home no less fun and bright than in another place. Especially relevant home party for the bride on a long term, when a long stay on your feet or in a sitting position causes discomfort, fatigue. To make a hen party at home fun and original, you need to come up with a style, set the tone, and arrange a thematic celebration.

Home beauty salon
Comfort home environment will help to relax to the bride and to her guests. With a small company, you can arrange a version of a mini beauty salon. For a home SPA, you will need cosmetics and comfortable clothing. It is recommended to buy soft bathrobes, take care of the necessary number of towels. Invite a master to the house who will do manicures, pedicures, facial massages and other beauty treatments. As an entertainment on such a bachelorette party, the bridesmaids can make each other's makeup, original hairstyles.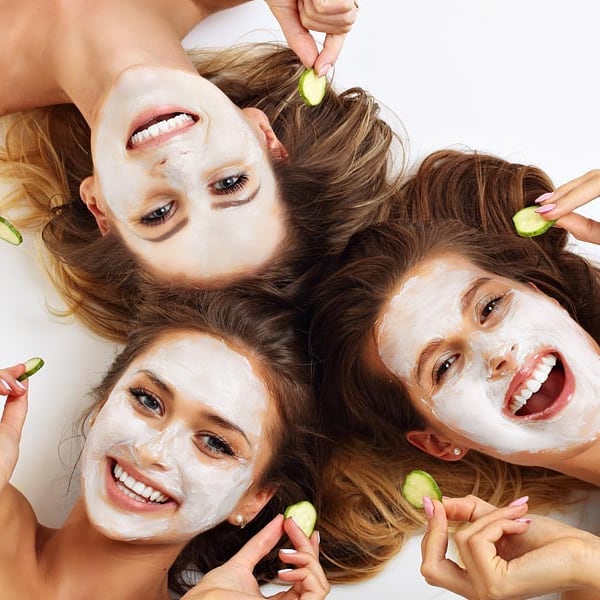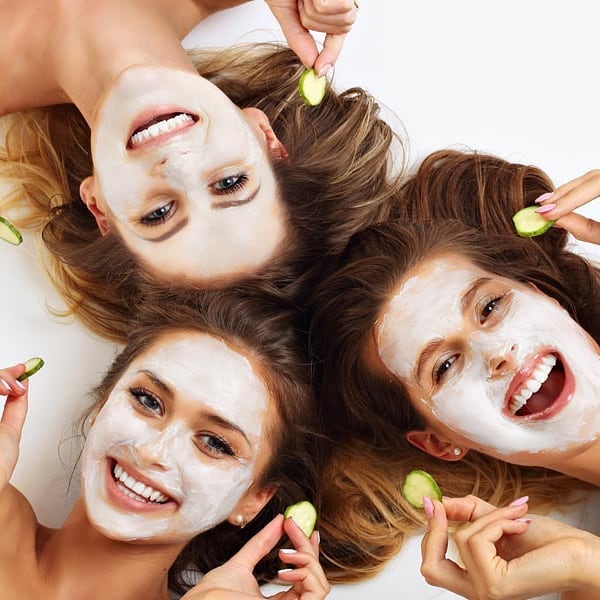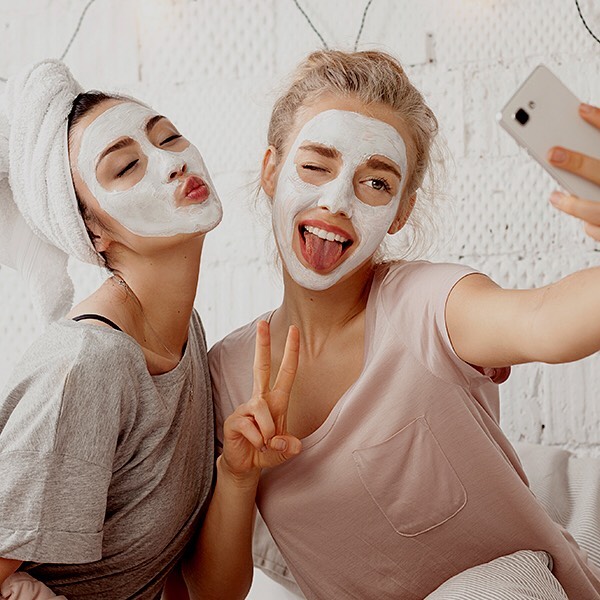 Evening of film sessions
A pregnant bride wants to spend the day in a quiet environment? Then organize a bachelorette party for her in the style of a movie night. Invite your friends to the bachelorette party-movie fans who do not mind spending time watching your favorite movies. Refuse to watch movies with a heavy plot filled with drama. Not suitable for such a hen party horror movies, thrillers. It is recommended to give preference to romantic comedies, melodramas, series. At the end of viewing the next tape, arrange a club of film critics and share your impressions of what you saw.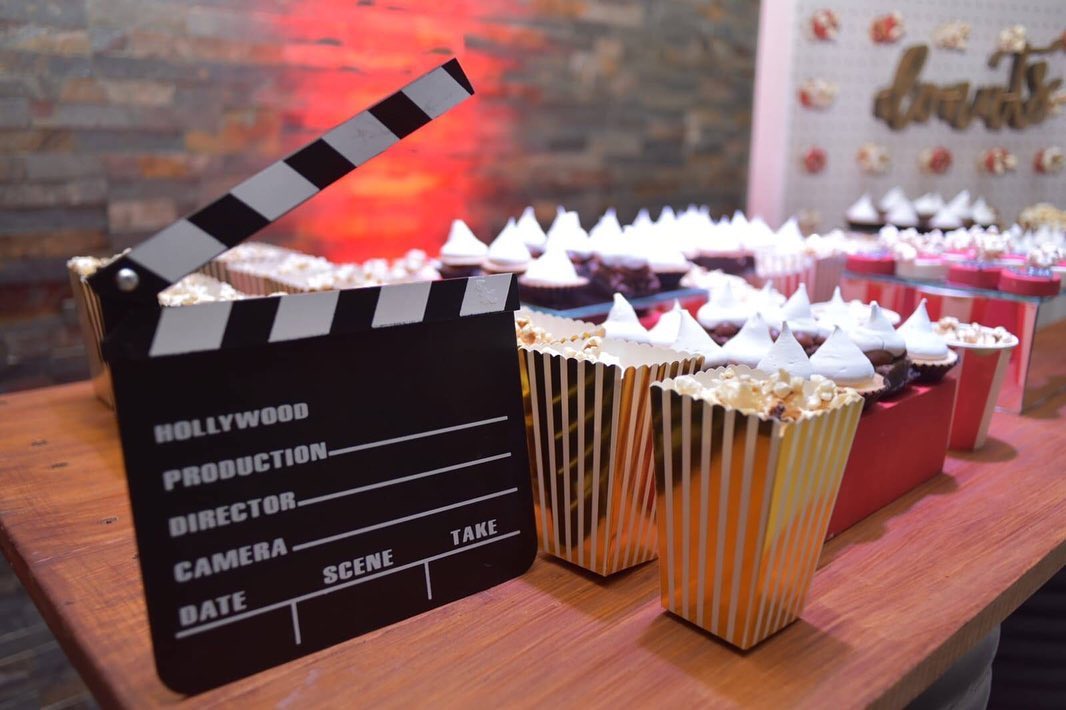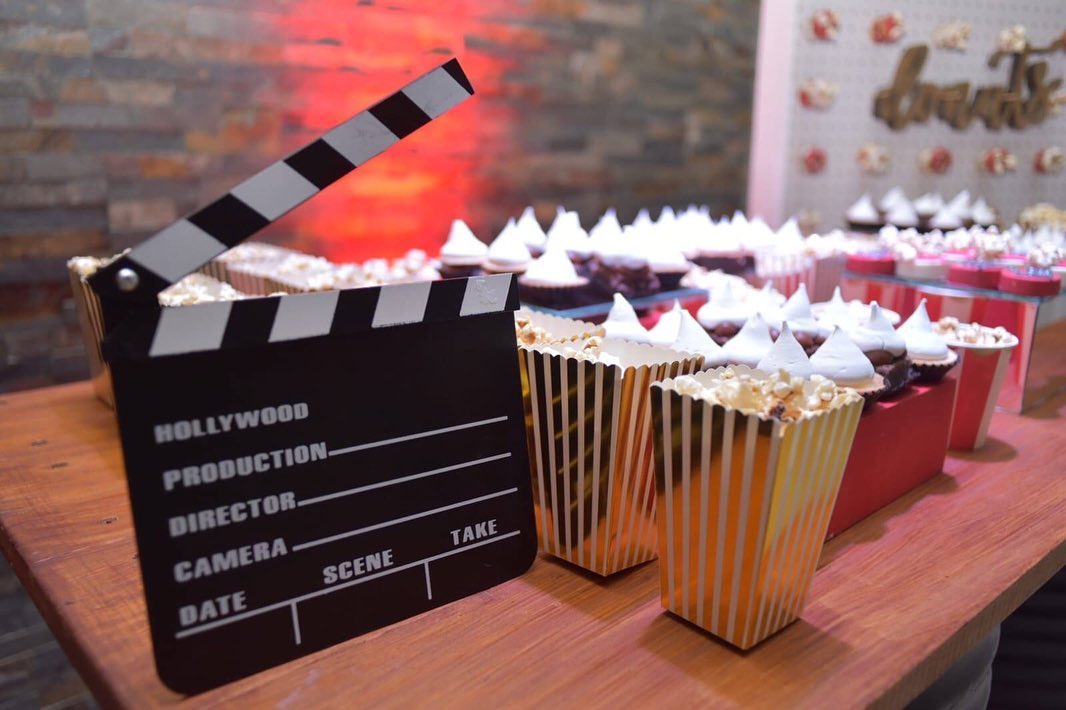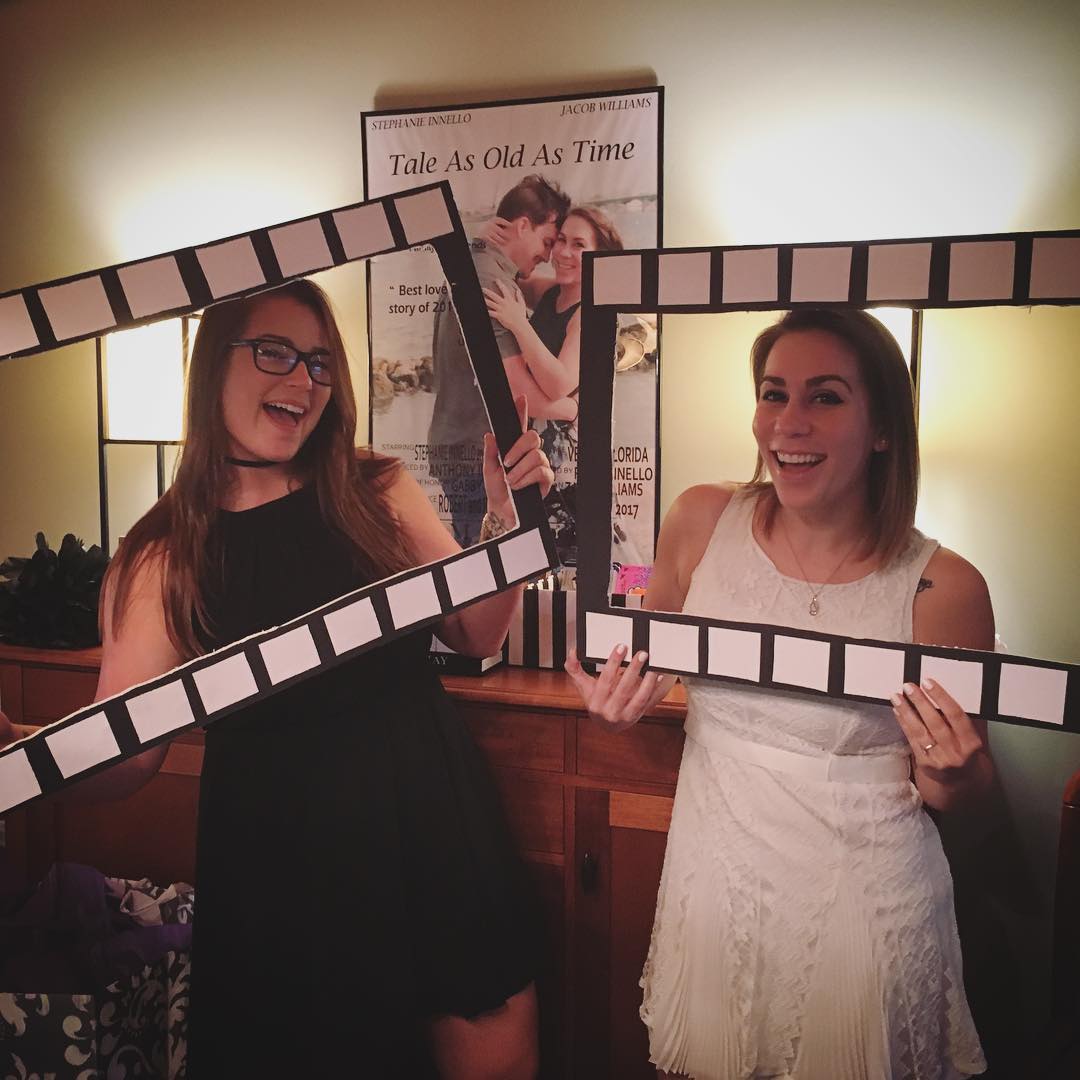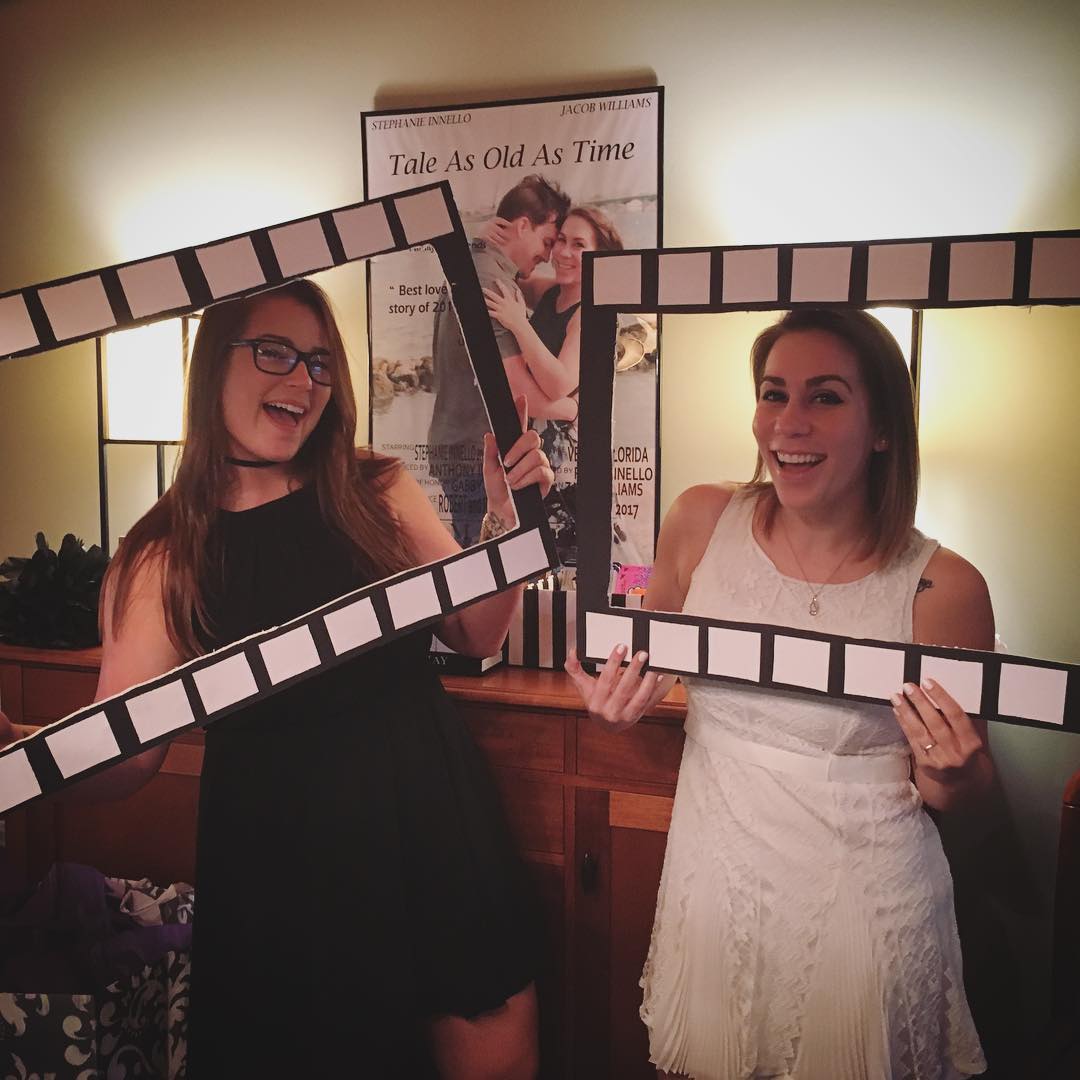 Gatherings with divination
Divination is a traditional entertainment for girls on a hen party from immemorial times. In connection with the theme of the evening, you must choose funny types of divination. To add mystery and create a charming atmosphere. Turn off the light and use only candles as lighting. Buy or bake Chinese fortune cookies with your own hands. For predictions choose only optimistic, humorous inscriptions which will please and amuse those present.
You can arrange divination on a bachelorette party not only on cards. Use a magic ball, asking it cheerful questions, for example. Whether the newlyweds will have a boy or a girl first? Or whether the groom will serve his beloved coffee in bed?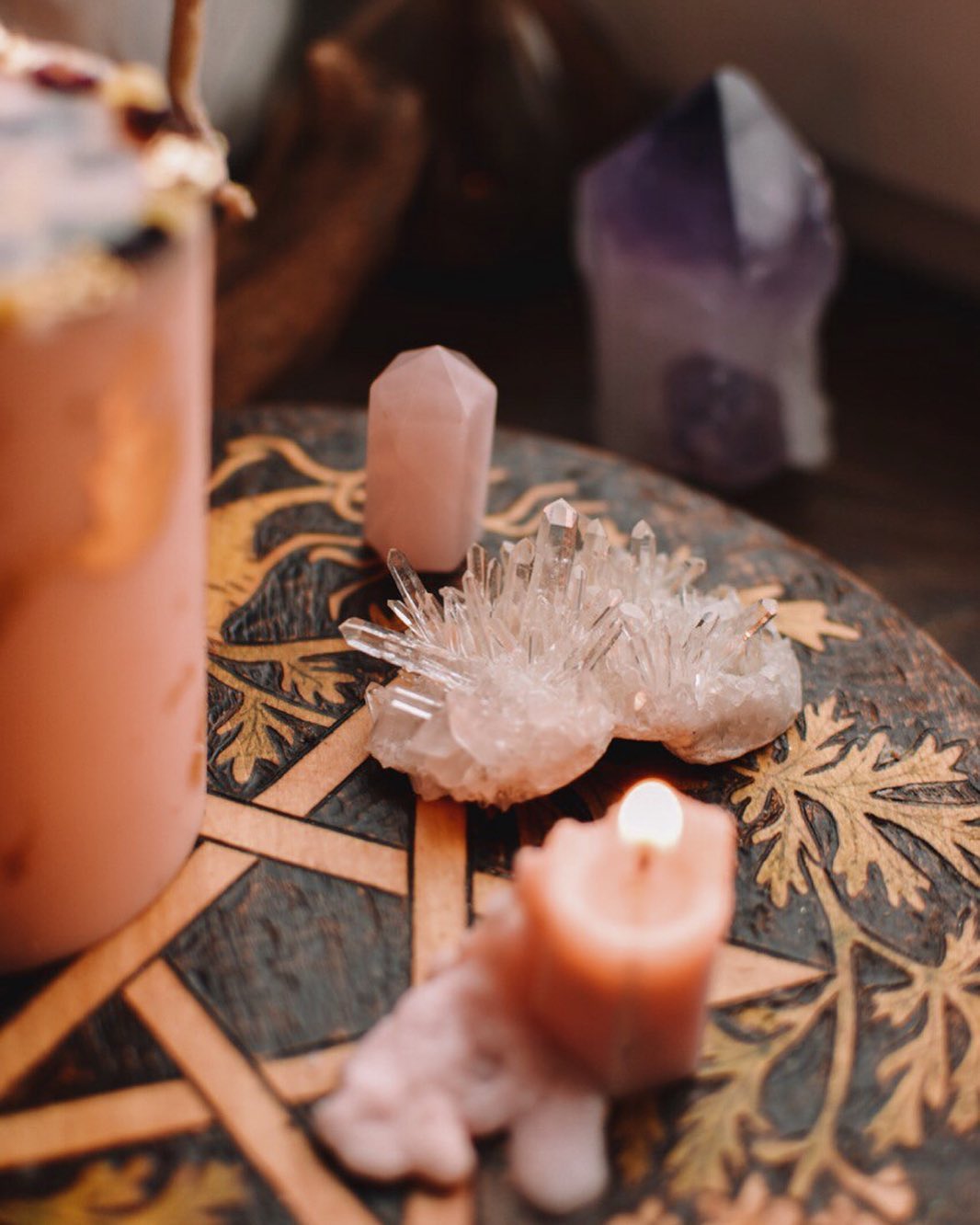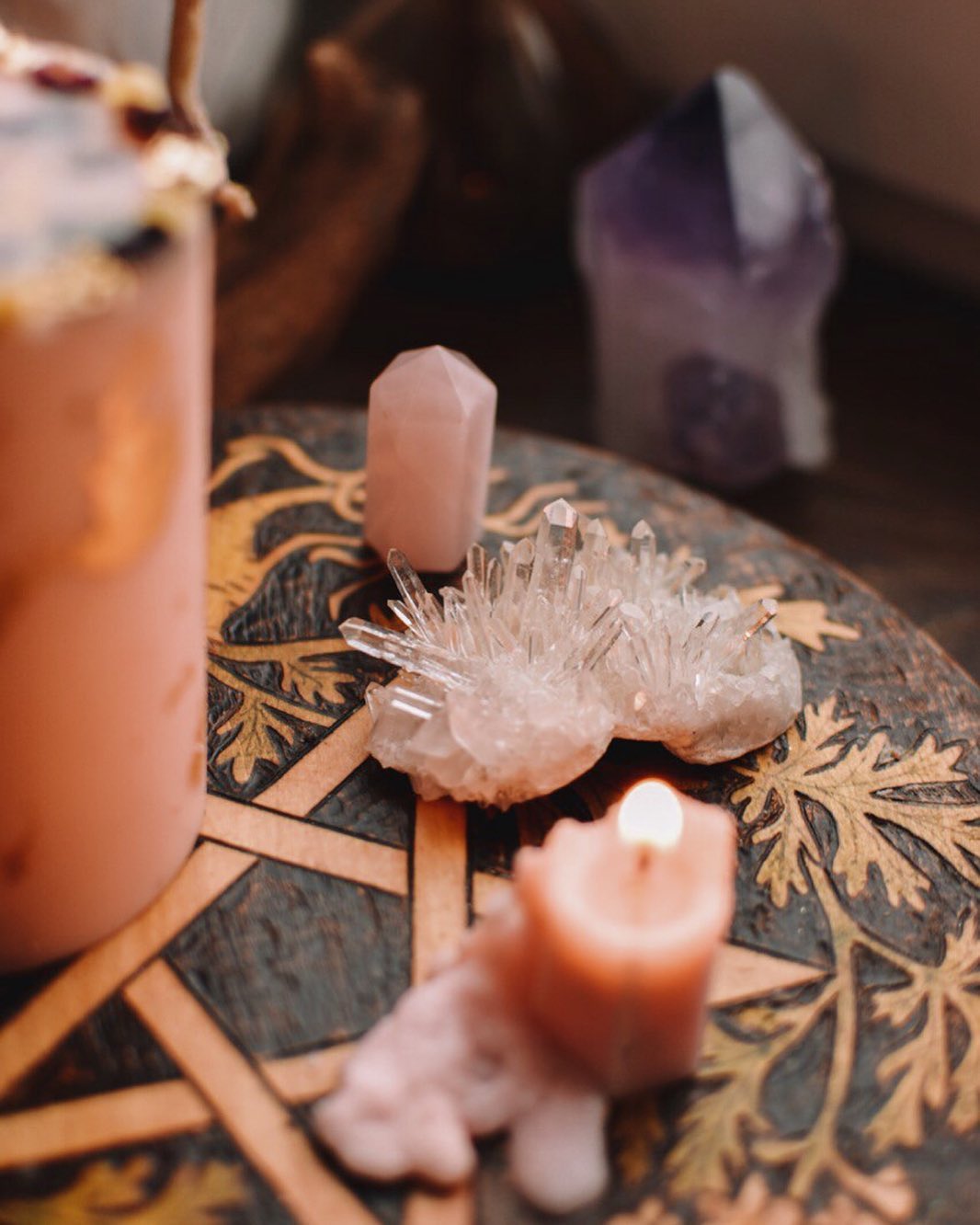 Pajama party
We learned about pajamas parties through the movies. This idea is quite suitable for a bachelorette  for pregnant bride. The party, where all those present change into outfits for sleeping, contributes to a pleasant pastime in a calm environment. During the bachelorette party, bridesmaids are invited to view old photos, remember funny moments from life, share plans for the future, and plan joint trips for the weekend.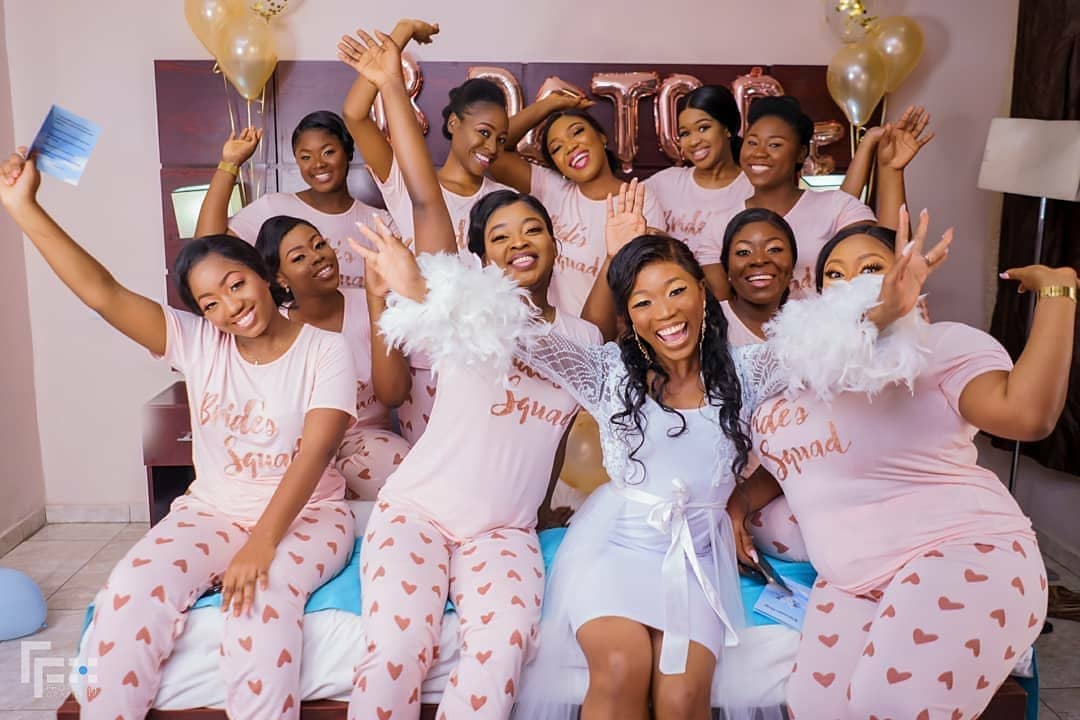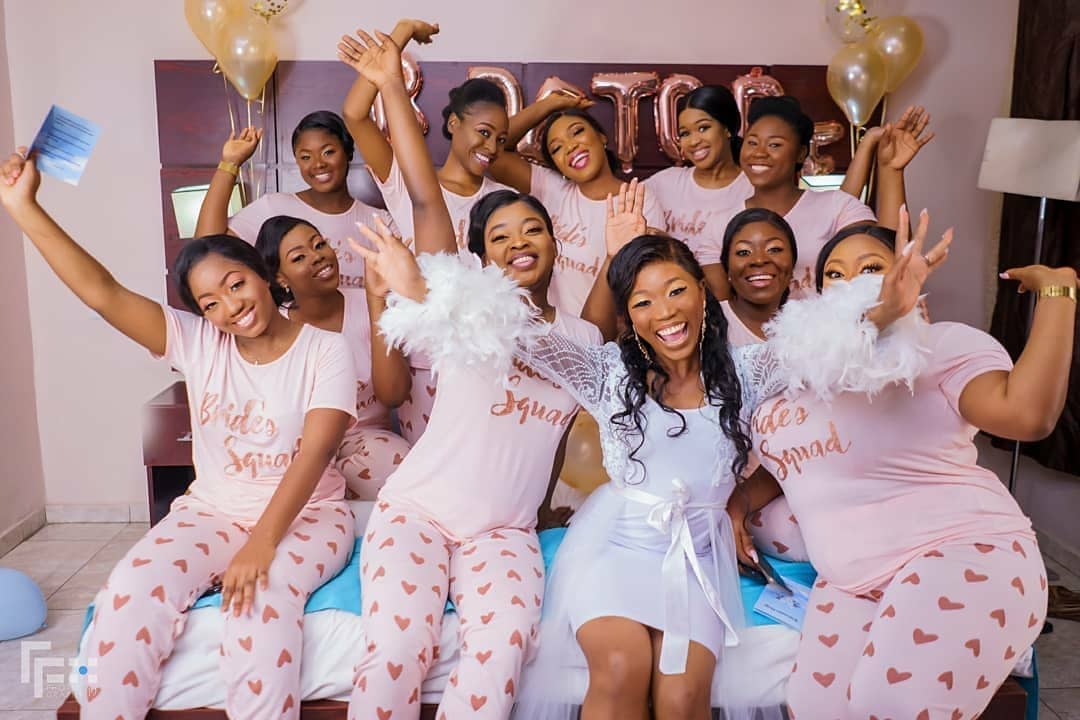 I hope you enjoyed my article =) Hope to see you again on my web site!
Have a happy bachelorette party!
Love, Yuliya
There are few interesting articles about Bachelorette Parties:
How to arrange Bachelorette Pool Party?