Party Food Ideas
A festive table is an important part of a birthday or any home celebration! We have collected interesting and delicious holiday appetizer recipes for the most solemn holiday table or buffet. Appetizer recipes with photos for every taste: cold, hot, on skewers, light and quick! Enjoy your meal!
What is a holiday without a festive table? The recipe for New Year's Olivier is passed down from generation to generation and you probably have your own signature cake or pie, which becomes the king of the table with a crown of candles at your next birthday , but for a snack you always want to try something new! In this article, we will run through some interesting recipes for party appetizers – canapés and mini sandwiches. We hope these easy but delicious holiday recipes will add to your collection of cooking ideas at home.
1. In classic recipes, we write Canape with salmon
Ingredients: bread, butter or cream cheese, salted red fish, cucumber, herbs, olives. Everything is neatly collected on a piece of toasted bread and decorated with a green leaf. For convenience, you can pierce the composition with a canape stick –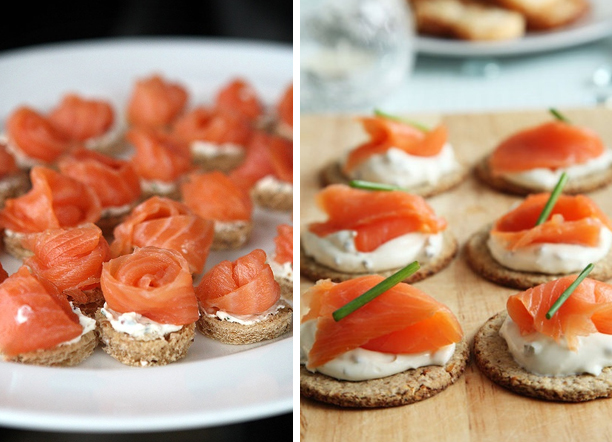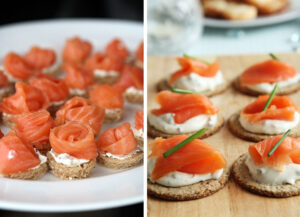 Also try to make such "mini-sandwiches" on a slice of cucumber – the appetizer will turn out to be lighter, but no less tasty –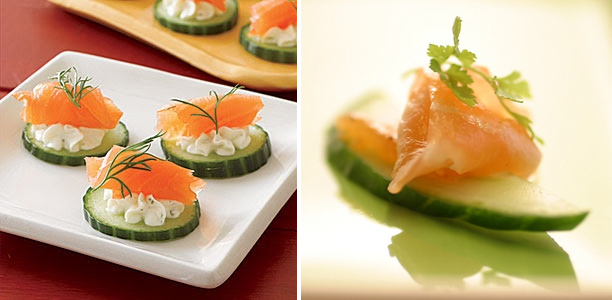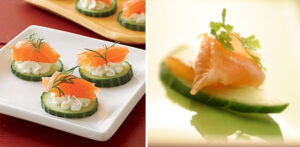 2. Taste of the Mediterranean – Canape Caprese
Caprese is a traditional Italian salad of tomatoes, mozzarella cheese, basil and pesto. We will try to collect all the ingredients in a canapé – you will get a delicious, light, bright appetizer that will decorate your holiday table and will definitely be rated by guests at 5 points!
Cherry tomatoes and mozzarella in small balls are best suited for us, they are cut into halves and strung on canapé sticks along with a basil leaf. The appetizer dish is drizzled with olive oil and balsamic vinegar, and the pesto can be placed in a separate gravy bowl.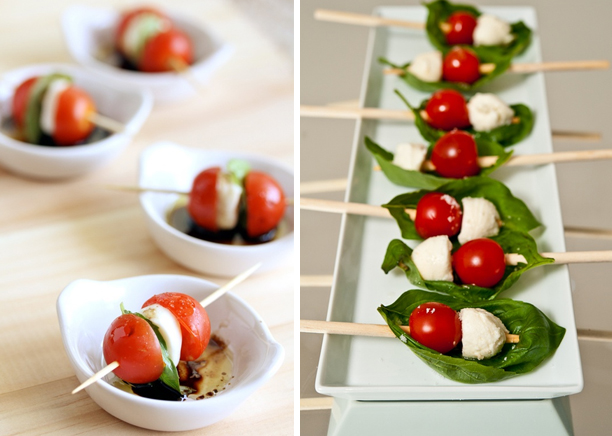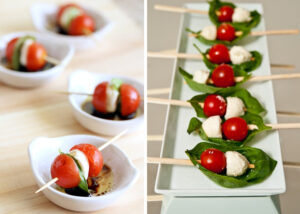 You can also experiment and turn such canapes into cool ladybugs – with tomato wings and an olive head. A cow can be arranged on a small cracker.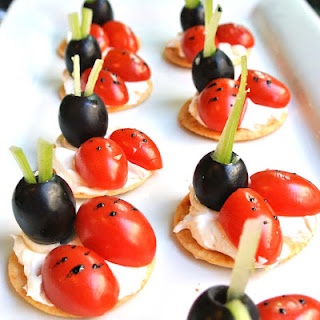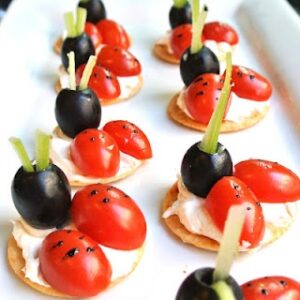 3. Cheese Plate
Another very popular snack is cheese slices. Cheeses should be different – soft and tender like mozzarella or brie, spicy camembert, hard parmesan. You can also come up with a gastronomic mini-trip by marking cheeses with flags from different countries – cheddar – Great Britain, and dorblue – Germany. Not to mention that you can arrange a small gourmet quiz.
A dish with cheese should be supplemented with fruits and nuts, such as grapes, apple slices, walnuts, olives, crackers or bread. It is not necessary to make canapes, guests can independently come up with and try different flavor combinations – put a couple of knives and a glass of chopsticks next to the dish, put two or three different sauces.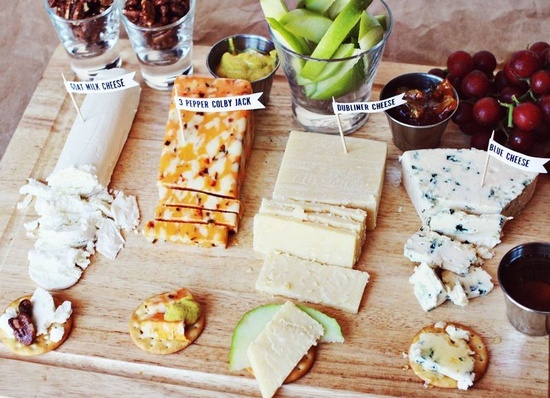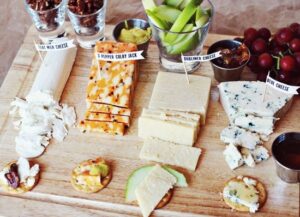 4. Cheese fondue
Since we are talking about cheese and appetizers, we simply can't get past the recipe from Switzerland – fondue. To prepare this dish, you will need a fondue maker . With melted cheese, both slices of fresh bread and crackers are ideally combined.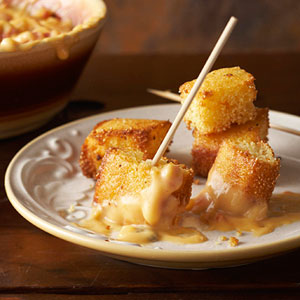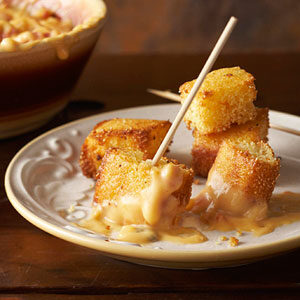 5. For sweets
And finally, a few ideas for sweet snacks, for example, so easy to execute – fruits in chocolate or sweet crackers with cream and berries (cream can be any – creamy, cottage cheese or sour cream) –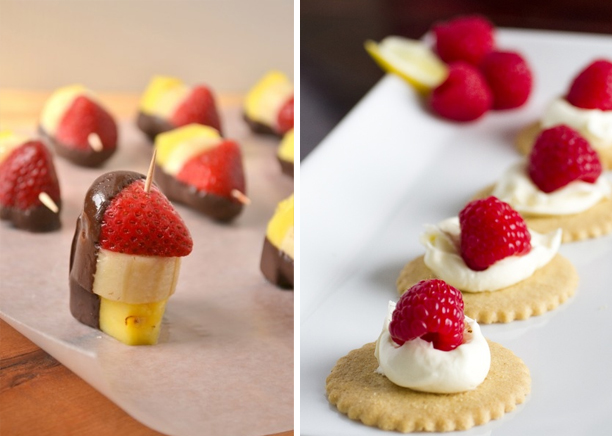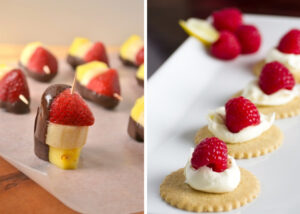 And here is another novelty – delicate creams in dessert glasses. Cream, cream, mousse, ice cream, jelly and fruits are stacked in layers in a glass.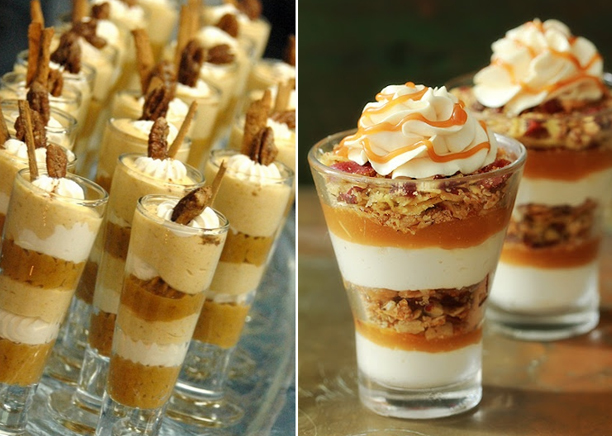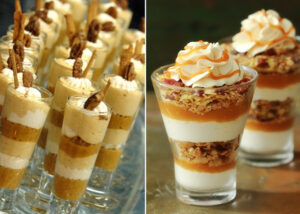 We wish you all gastronomic inspiration, delicious success and bon appetit!