Luau Party Ideas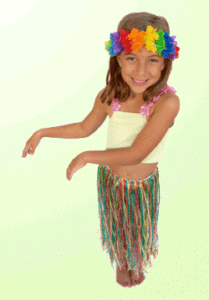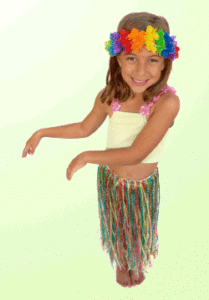 Everyone loves the Luau and the magic of the Hawaiian Islands. Put on a grass skirt, shirt and sandals! And read all about birthday or luau party ideas here!
Are you ready to turn your home into a Hawaiian entertainment venue? Luau paradise and welcome guests from tropical islands, Hawaiian music and pineapples! The Tropical Luau Party will take you and your guests to Fantasy Island so much that your kids will always remember the Luau.
All the ideas you need for the perfect tropical party or Luau birthday party are divided into sections: invitations, decorations, events, games, costumes, snacks and drinks. Look at some of the suggested ideas and use them! A few ideas for different stages of the holiday, described by parents that they have already used.
Invitations
Invitations can be in the form of a message in a bottle, air tickets to heaven, or just a pretty card. Just don't forget to make them really showy with different fonts, calligraphy, tropical paradise themed drawings. Think about the start time, end time, date and location of the party and mark them on the invitations.
Beach in a bottle
Use empty water bottles with caps. Make an invitation using a computer with all the necessary information. Such as: "Going to the Hawaiian Luau Party – Birthday!" Write the date and time. Island: Your address. Write to guests: "Dress appropriately! Douches and baths are waiting for you!" Roll up the invitation and tie with decorative ribbon. Put in a bottle. Add sand with sparkles and shells. And deliver them to the parents of the invited children.
The airline offers tickets
Print out the invitations on your computer. Select an airline ticket template online. Print the famous airline logo. "The ticket is valid for one trip to the famous Hawaiian Island (your address). The invitation is valid for an 8-hour stay at the Express Resort on the birthday of (your child's name). Bring a towel and swimsuit! Sunscreen will be provided! Thank you for your choice! Write the date and time of the holiday. Send your invitations two weeks in advance.
Decorations (To set the mood)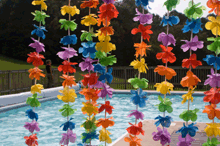 Set the mood for your party by decorating your home with flowers, putting up a flower arch, playing some fun Hawaiian hula music. Cover the table. Accent the party with invitation and welcome posters, balloons and confetti. If possible, you can build "tiki huts".
Pineapples, parrots and fish
I used such decorations: bright balls everywhere, bright streamer garlands, bright paper plates, cups and napkins. Luau-style rugs lay on the floor. Plastic cups in the form of coconuts and pineapples. I put in the yard Mini-umbrellas and Plastic toys – parrots or fish. Also, if the party is going on after dark, clear or colored Christmas lanterns covered with a bright net can be used.
Royal resort
We hung a poster on the gate: "Aloha! Welcome "Royal Resort". I bought a large bamboo Aloha poster. On the fence we had a model of the Tiki dwelling, cut out of cardboard, with a grass-covered roof. The height of the model was more than 3 meters. We put up a small cardboard volcano model. Colored it. Above the table was a large purple poster with the title "Hawaiian Names and Phrases." For guests to say phrases in Hawaiian, we wrote about 30 common phrases. The phrases can also be found on the website www.alohafriends.com. The poster was decorated with silk red and yellow flowers. Next to this poster was a picture of a Hawaiian girl cut out of cardboard. On the coffee table were booklets of photographs entitled "Over Hawaii." Guests The drinks menu was printed on a pink poster and decorated with silk flowers. The table was also decorated with a pink tablecloth.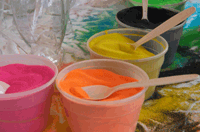 Activities. What to do with children to develop creativity.
The experience will be more vivid if the children receive some of their crafts that they made themselves at the party and can take them with them. If they make skirts out of grass, or pour layers of colored sand into bottles, then they will have something to remember and share their impressions of the party with others.
Paper hibiscus flowers
After lunch we decided to make hibiscus flowers out of cloth and paper. I found on the internet how to make them. Use paper circles with a diameter of 10 cm to 12 cm, fold them in four, and cut along the edge with uneven lines, then unfold, pierce a hole in the center and insert a cocktail straw. Fix with glue. You can buy a flexible tube in advance in the store and make a bracelet with this flower. I bought some French hair clips so the kids can thread a piece of ribbon through the hole and make flower hair clips. Some flowers lasted a long time intact.
Masks of different tribes
Children can make their own masks from different Hawaiian tribes. Find photos of masks on the Internet, print them out. Then show the children so they can see the sample and choose which option they want to make with their own hands. Buy in the store (it's cheap) white frame masks with a fixing thread. Children receive paints, brushes, glue, straws and feathers. And now they can decorate the masks themselves. Guests can take the masks home as a gift from the party.
Games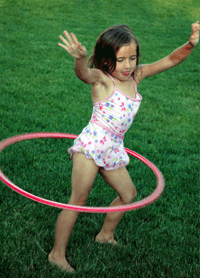 In order for the Luau party to be entertaining and the children to feel the collective spirit, it is necessary to provide children with games in the style of "attach butterfly wings", bowling, "walking under the crossbar".
Rope pulling.
Divide the children into two groups. And by the sound of the whistle, each team tries to pull the opponents beyond the line drawn on the ground. (Repeat three times). Play Hawaiian songs during the tug of war.
Balloons
Blow up balloons. Use a black marker pen or marker to write each child's name on the balloons. Throw balloons in the pool – for every child. Line up the children. At the command "Let's go!" children jump into the pool and grab a balloon with their name on it. Who first got out of the pool, he won.
Limbo
To the cheerful music in turn, the children pass under the stick. Which is kept by the parents. Be sure to bend back! To win, you can not touch the ground with your hands or fall to the floor.
Suits
I bought "Hawaiian" clothes from the Disney catalog last summer. But you can also buy it in stores. My husband and son were wearing matching Hawaiian shirts with palm trees and surfers and white shorts. Me and my daughter – in sundresses with images of flowers. We received many compliments! Each girl received a Hawaiian hair clip with a flower. For boys – bright colored sunglasses. We also had name badges. They were decorated with flower petals and looked festive and beautiful.
Hawaiian skirts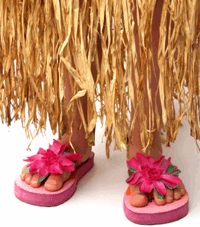 I bought one dozen small size hula skirts that I thought would be fun for the kids to play with at the party. The skirts looked so good and colorful! The children quickly put on their skirts and were happy to wear them.
Snacks and drinks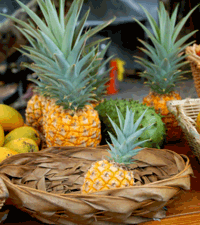 Don't forget snacks and drinks for all your guests. A luau style party should include fruity and tropical dishes. They are always at the top of the list of snacks. But you can also barbecue.
Aloha Bar and Grill
There must be ice in the freezer. Drinks were served in plastic glasses with straws. Flowers were planted on a straw.
Beverages:
We mixed drinks according to recipes:
Pina Colada: 6 parts pineapple juice, 2 parts coconut milk and ½-1 cup ice.
In a blender, blend: strawberries and 8 cherries each, 5 parts pineapple juice, 2 parts coconut cream and ½ – 1 cup ice.
Banana Colada: 1 banana 6 parts pineapple juice, 1.5 parts coconut juice and ½ – 1 cup ice.
Tropical smoothie: 1 cup orange juice, ½ cup ice and 1 coconut milk, some lime and/or cherry juice.
Dishes: Sushi rolls, vegetables.
Chicken with prawns under lime.
Kebab with rice.
Chicken marinated in ginger, garlic, soy sauce, sesame oil and red bell pepper, served on foil.
"Pu Pu dish" (Hawaiian-style appetizer): Cheese is wrapped in meat or fish.
We also made a vegetarian Hawaiian bean dish with brown sugar, pineapple and BBQ sauce.
Cake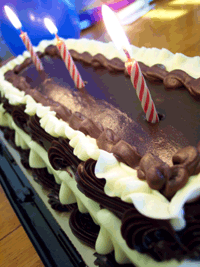 For those who prefer simple, complex pastries, small cupcakes are suitable.
You can buy ice cream.
It is better to buy or prepare a cake with fruit filling (for example, mango). Ask the baker to use white frosting and whipped cream and write "Happy Birthday (Child's Name)" on one side of the cake. Decorate with milk chocolate palms. You can decorate with a boat or marmalade fish.
The final.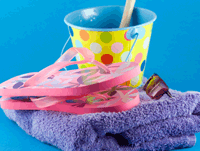 Before leaving home, be sure to approach the owners of the house and thank them for the Hawaiian party and delicious dishes.
Before leaving, give the children flowers, masks, or "Hawaiian skirts."