Graduation Party Ideas
Graduation ball is the brightest event in the life of all young people. The formats for holding school holidays are periodically repeated and do not have such value. But graduation is something completely different. This day is a kind of border that separates childhood and entry into a new adult life. The celebration of the graduation ball gives teenagers the opportunity to be the main characters of life. The world exists only for them on this day.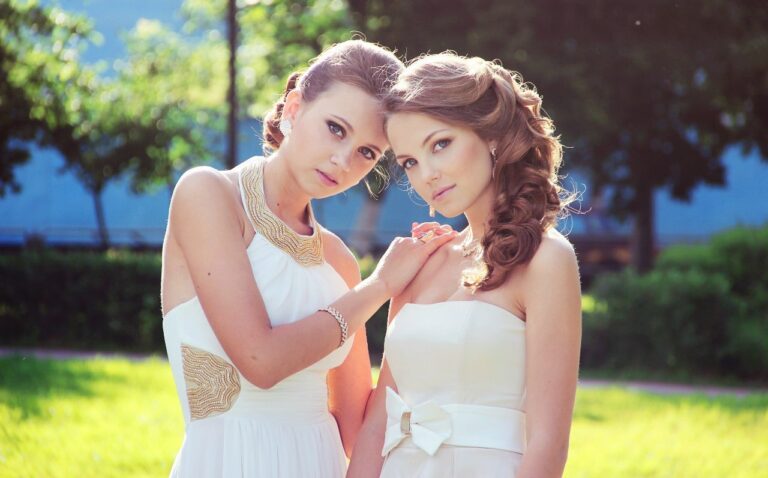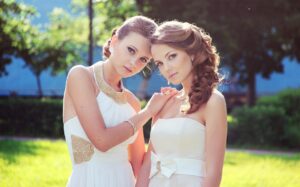 Yesterday's schoolchildren receive gifts and compliments, emphasizing their merits. Incredible shows and performances are arranged for them. Boys and girls will always remember this evening… And yet, it can be made even better and brighter. And for this we will offer you some interesting ideas that will decorate absolutely any holiday.
Idea number 1. Butterfly show
These beautiful creatures are favorites, probably, of all people on earth. Butterflies have always been considered a symbol of beauty, childhood, happiness and the human soul. Therefore, they are perfect for any prom scenario. Butterflies appear at the conclusion of the prom: all graduates are given a small beautiful box. These fluttering beauties are hidden inside the boxes. Dozens of butterflies fly into the sky as soon as the young people open the boxes. This extraordinary spectacle cannot be described in words, it only needs to be seen!
Idea number 2. Evening in the style of Oscar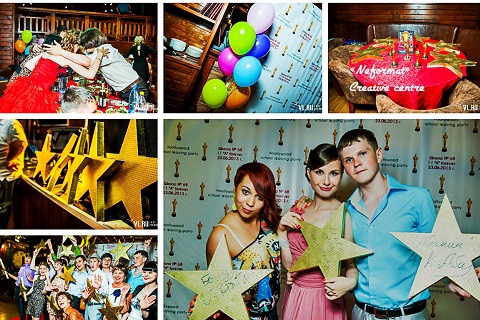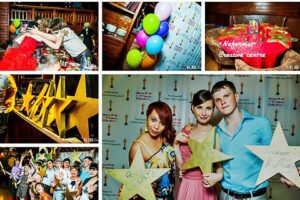 Themed parties are trending right now. And this does not involve banal scenarios and contests. An interesting idea is an Oscar-style evening. Boys and girls are welcomed on the red carpet. They will walk in chic outfits like real Hollywood stars under camera flashes and enter the hall decorated in the style of the award. Then the solemn part of the graduation ball begins. The presenters rise on the stage and announce the nominations for the award and their participants. Interactive events, contests, and a lottery are held between nominations. After the party, the graduates will keep video and photographic materials of the solemn and festive part of the graduation ball as a keepsake.
Idea number 3. Graduation in the loft
Celebrations in the concert hall are not at all what modern graduates dream of. Instead of a chic restaurant, you can organize a party at an informal venue. It can be a park, a sports complex, an exhibition hall. There are no hard and fast rules. The main thing is an informal atmosphere and ease. The atmosphere of the loft is the best way to set up a friendly atmosphere, where there are no teachers and students anymore.
Idea number 4. Graduation in a water park, bowling
Recently, such options for celebrating in a water park or bowling are becoming popular. Entertainment centers usually do not organize chic feasts. Most often it is a buffet and active rest.
Idea number 5. Graduation "Journey around the world"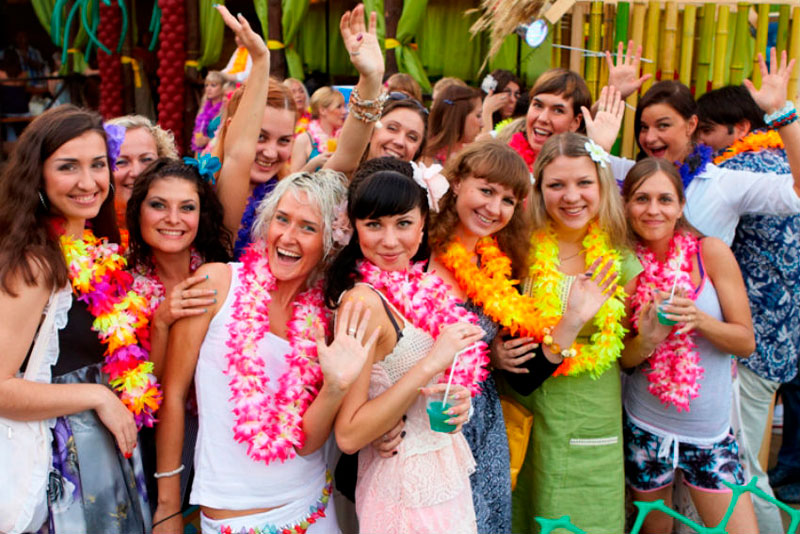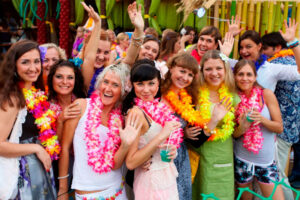 Traveling around different countries, getting to know the holiday traditions of different nations – who does not dream about it! Brazil, China, the United Arab Emirates, the Hawaiian Islands – this is the minimum list of countries with unusually beautiful traditions. A "journey" to another country may include a change of dishes and drinks on the festive table, a short digression into the history of the country and its traditions, a musical number, and dancing to national music. And photos of participants in national dresses will complement the traditional photo albums of graduates in classic dresses and suits. The room can be festively decorated with bouquets, garlands and balloon arches.
Graduation party is not limited by any framework. It all depends on your imagination, desire and mood. If you feel that you need help in fulfilling the desires of today's youth, you can contact our holiday organization agency. We will help you find the best solution for organizing a graduation party and create such a festive atmosphere in which both children and parents will feel equally pleasant.