Art Deco – Wedding Invitation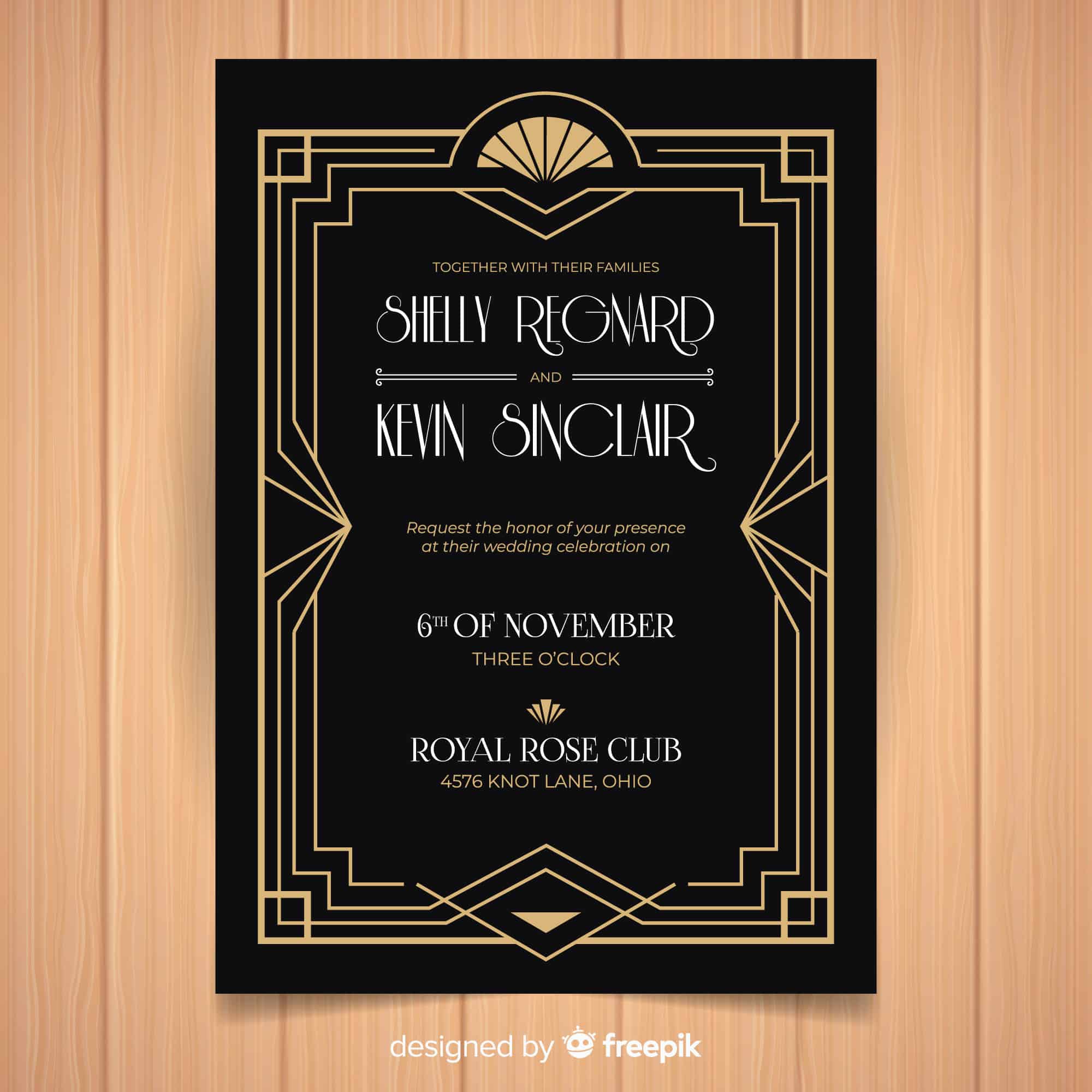 Every bride wants her wedding celebration to make a great impression on the guests. Every detail is thought out, a lot of time is spent on careful organization of decorations and decoration of the wedding hall. However, it is important to create the right impression before the wedding. Don't know how to surprise your guests? There are many options for not only once again enjoy the pre-wedding preparation, but also to take care of the guests.
First, you will be able to make unique invitations with your own hands, which in themselves are very original and individual.
Secondly, you once again remind guests of the date of your wedding, which will be written on the card.
You can also have a great time, because creative work calms and uplifts. If you are going to invite a large number of guests, connect to the production of invitations bridesmaids. Thus, you will get a lot of beautiful unique invitations for guests.
Install the app on your smartphone and use it offline