50th Birthday Party Ideas
The 50th anniversary is an occasion for a solemn holiday in a large circle of friends and relatives! We tell you how to celebrate the anniversary of 50 years cheerfully and sincerely, where to spend it and what gift to choose for the birthday man.
Some Tips
Before the celebration, send out beautiful 50th anniversary invitations to all the guests.

It may already be difficult for some friends to spend the whole evening on their feet, so dilute active games and dances with table contests.

Such a solemn date is an occasion for a magnificent bouquet. For women, it is better to choose roses, lilies or peonies in white and pink shades.

If you decide to have a buffet table, make sure that there are enough chairs and ottomans on the site where guests can relax.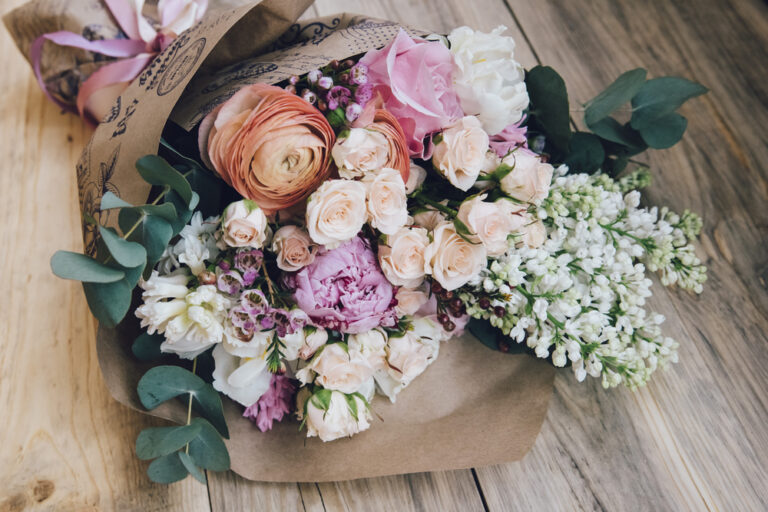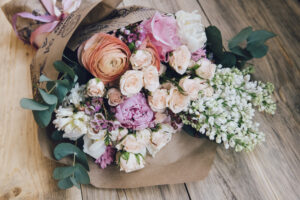 If the man of the anniversary loves flowers, put together a restrained but pretty composition for him, if not, a men's bouquet from a bottle with good alcohol, cheeses and smoked meats, made to order for the anniversary, will be an excellent option for the 50th anniversary.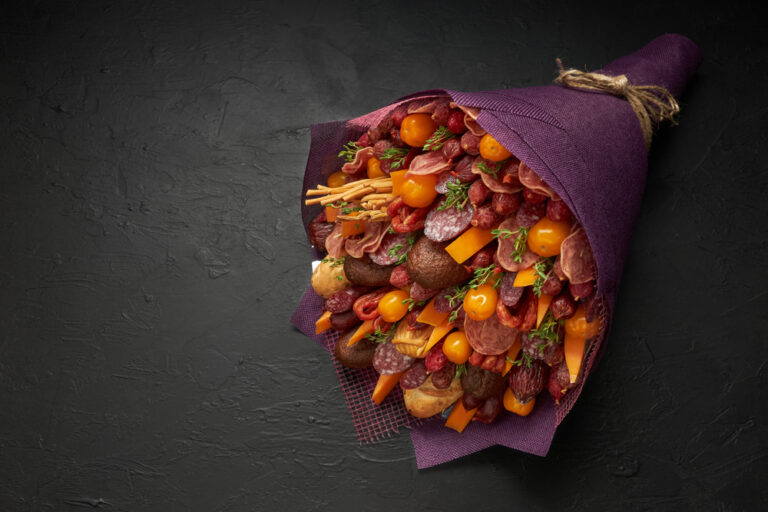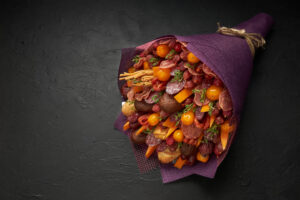 Ideas for holding for men and women
Golden holiday
Golden color is associated with luxury, wisdom, wealth. A birthday in gold hues is a great idea to celebrate the 50th anniversary for both men and women.
Hall decoration. Find a spacious and bright room with good lighting. Gold color will become the leading color in the design, dilute it with black, white, silver shades – this way you will create an expressive contrast. Decorate the hall with helium balloons, serpentine, buy sparklers. You can also order silver and gold figures of stars to decorate the space with them.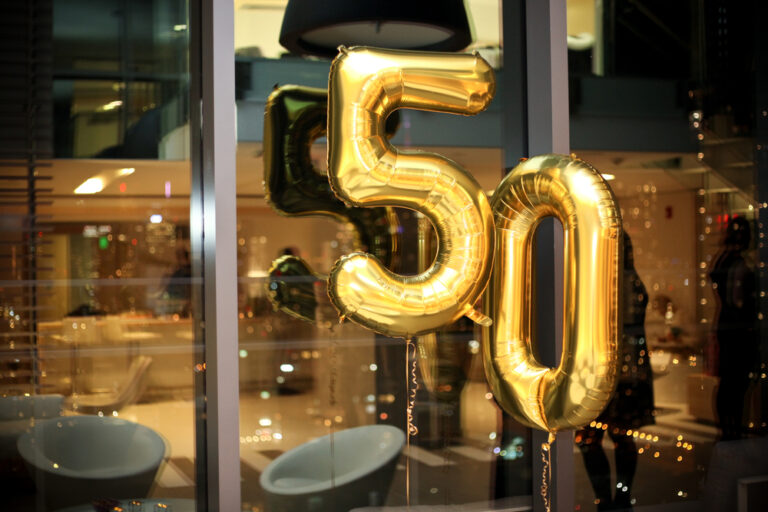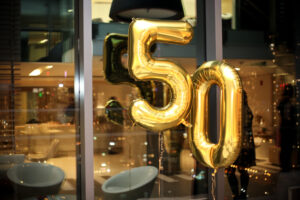 Food. Put gilded candlesticks, porcelain dishes, exquisite wine glasses on the table. Let there be dishes of meat, chicken and fish on the table. A pyramid of champagne, pineapples and a cake with gilding and fireworks for dessert will perfectly fit into the theme of the holiday.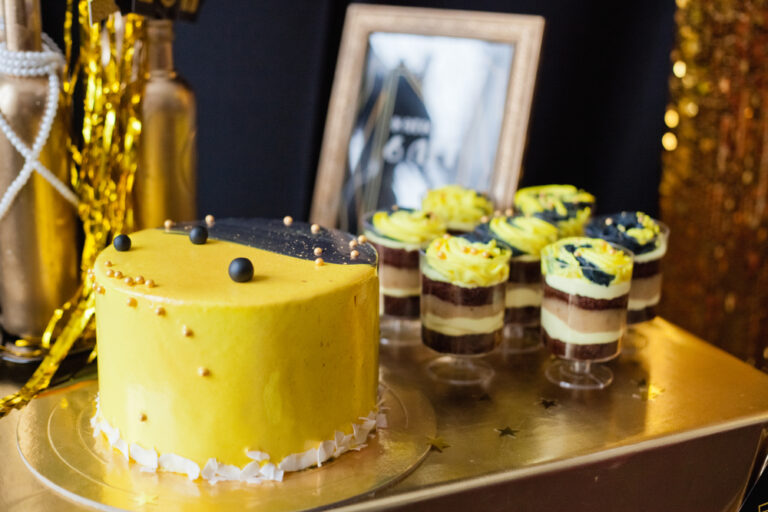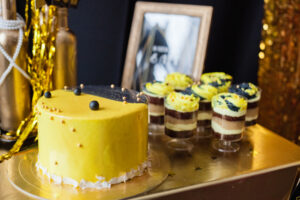 Music. You can start the celebration of the 50th anniversary with solemn music. And for the evening, prepare an incendiary playlist – guests will be able to dance and have fun from the heart! Modern hits, music from the 80s and  90s, foreign songs – start from your own preferences or ask your friends to write down in advance what kind of music they would like to hear at the holiday.
But if there is no time to conduct polls, you can always use a ready-made playlist created exclusively for Bash Today by the best DJs and beyond! For those who were born, our light retro mix with pop hits from past years from  DJ will do . Turn it on at your party and light it up to the familiar songs, diluted with elements of hip-hop and R&B.
Present. If you were invited to a golden holiday, play along with the hero of the day and wrap the gift in golden wrapping. You can also add golden elements to your outfit!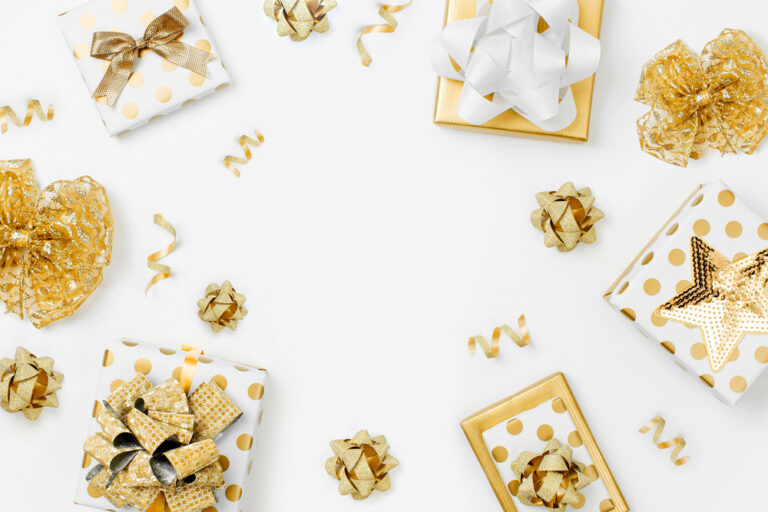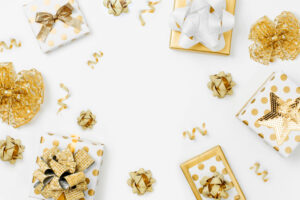 Where to mark. The best option to celebrate your 50th golden anniversary is to rent a spacious loft. There you can decorate the hall to your liking and create a magical atmosphere for the whole celebration.
Luxurious hall
Look at this bright hall with floor-to-ceiling stained-glass windows – it is perfect for a golden party.
Thanks to the light design, you can decorate the room exactly the way you want. Order or bring any food and alcohol with you and make noise 24/7!
Birthday party in retro style
An incendiary 50th anniversary in retro style is an opportunity to go back to the atmosphere of carefree youth, remember your favorite tracks, and dance with your loved ones.
Hall decoration. A cozy space with vintage elements in the interior is suitable for celebrating a retro anniversary. It can be posters of the 20th century on the walls, a gramophone or a rack with models of vintage cars.
Decorate the space with photos of the birthday boy, where he is depicted at different ages. Such a decor will not only look great, but also allow guests and the hero of the day to plunge into the past and feel a little nostalgic. In order not to tear off pictures from the wall later, decorate the hall with balloons, attaching a photo card to each.
Ask your guests to wear elements of early 90s clothing to complete the holiday atmosphere.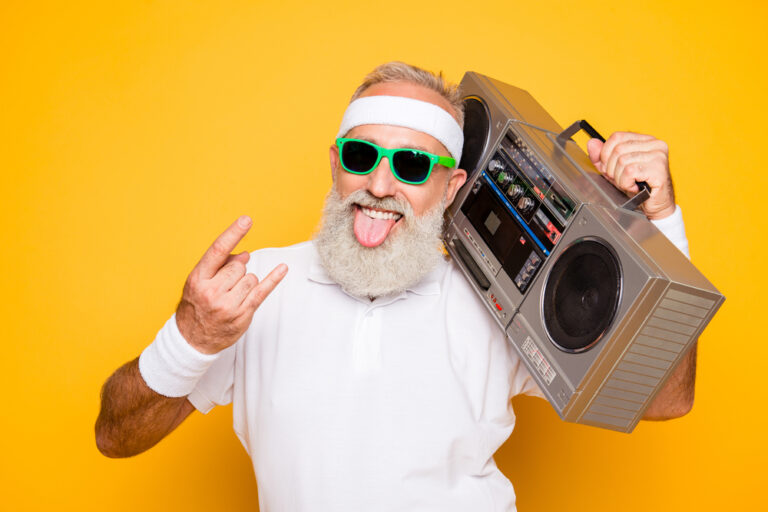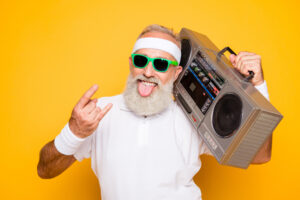 Food. On the table you can put aged napkin holders and candlesticks, faceted glasses and wine glasses in the Soviet style. As appetizers, traditional Russian salads (olivier, herring under a fur coat, mimosa), as well as hearty meat and chicken dishes are perfect.
Music. A 50th anniversary playlist in retro style can consist of hits from the late 80s and early 90s. Let the guests dance heartily to "Tender May", "Combination" and Modern Talking! As one of the competitions, you can arrange a quest to know the popular songs of those years or listen to who will perform them more soulfully in karaoke.
It will be great if you manage to invite musicians who will perform covers of the songs of the youth of the hero of the day.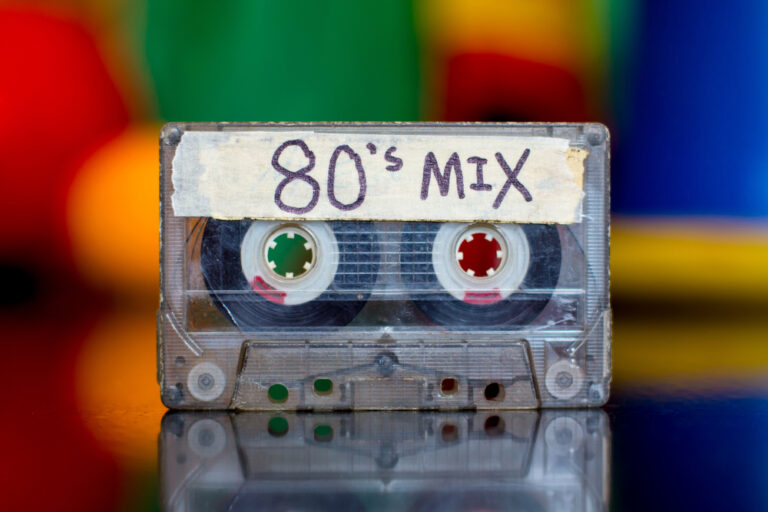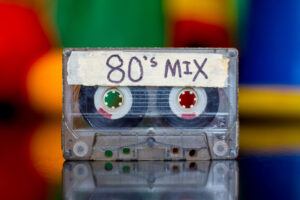 Where to mark. In a cool loft, of course!
Brutal loft with a veranda
Pay attention to this loft with a beautiful interior. Red brick walls, wooden design elements and a bar counter make the space unusual and stylish.
There is a sound system and a mixing console for a noisy party. The manager will do everything to make your stay here fun and comfortable – numerous excellent reviews confirm this!
Anniversary 50 years of a woman
Anniversary in the style of your favorite films and series of youth
When choosing a theme for celebrating an unusual 50th anniversary of a woman, you can stop at a themed party dedicated to your favorite films and TV series of the 90s.
Hall decoration. 30 years ago, the TV series "Santa Barbara", "Beverly Hills 90210", "Wild Angel" were constantly played on the screens. If you adored them in your youth, why not remember them now?
Both a small and a spacious hall are suitable for organizing a 50th anniversary in the style of serials. Decorate the chosen location with balloons and serpentine. Choose posters or frames from your favorite tapes and replace the faces of the heroes with photos of the anniversary guests, and then hang the resulting posters on the walls of the loft. This will become an original part of the design, and your friends will find themselves laughing in the place of long-familiar characters. Organize a cool cinema-style photo zone: hang paper stars, film, put buckets of popcorn.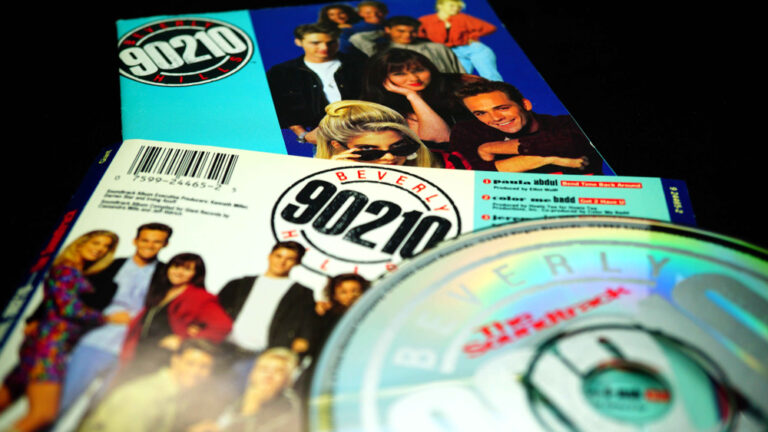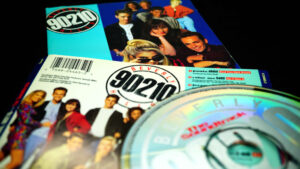 Food. Let there be pizza, mini-burgers and milkshakes on the table – the favorite food of the heroes of American films of the 90s.
Contests. Ask your guests to dress up as their favorite hero, and at the end of the evening, give a prize for the most original and thoughtful costume. You can also arrange a quiz on the knowledge of films and series, the winners of which will get memorable souvenirs.
Music. Play soundtracks from your favorite movies and TV shows, as well as hits from the 90s.
Where to mark. Book a stylish loft to recreate the unique cinematic atmosphere in it!
In a spacious room you can arrange a holiday for 70 people. The loft is divided into two halls, so there is enough space for dancing and for a photo zone. And you can make noise all night long!
There is a projector with a large screen, an equipped bar and all the necessary utensils. The owner of the premises is ready to help you organize an unforgettable anniversary, provide photo and video services, and beautifully decorate the premises.
Anniversary at the spa
Relaxing in the spa is a great idea how to celebrate a woman's 50th birthday. This option is good because you do not need to puzzle over the decoration of the hall and over the program of the event – everything has already been thought out for you. The main thing is to choose a good salon with professional craftsmen and a cozy atmosphere.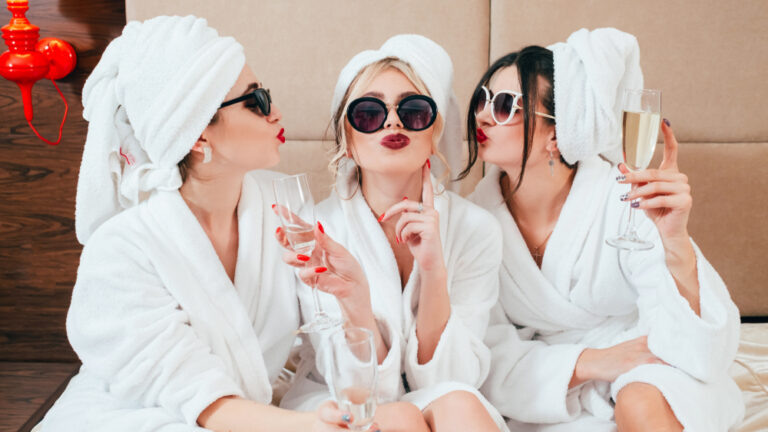 Now in many spa complexes you can book the entire institution – then on a holiday all the attention will be paid to you and your girlfriends. Discuss in advance with the administration of the complex what procedures will be included in the price, and enjoy a day of absolute relaxation and self-care!
Ask the administrator to turn on some light relaxing music. In between massages and Jacuzzi, you and your friends can sit in the relaxation areas and have a tea ceremony or a glass of champagne with light snacks and fruit.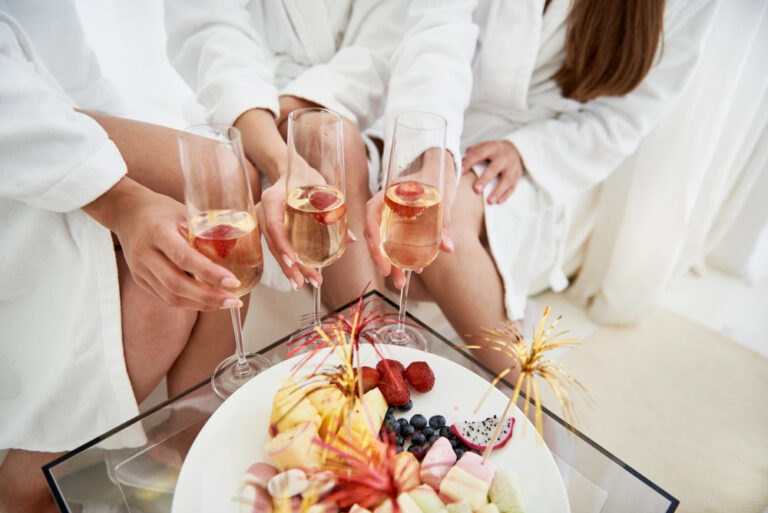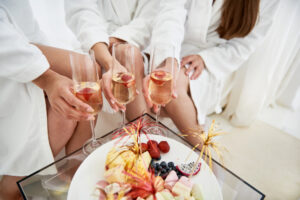 Anniversary 50 years men
American Style 
20s
A chic option for celebrating a man's 50th birthday is to arrange a celebration in the style of America in the 20s. Men in tailcoats and cigars, women in elegant evening dresses and elbow-length gloves – create the atmosphere of the "Great Gatsby" on your anniversary!
Hall decoration. For a large-scale holiday, you should choose a spacious, bright hall, preferably with a massive chandelier and a piano. In such an environment, you will feel like a real hero of that luxurious era. Do not forget to arrange a stylish photo zone in black and gold shades.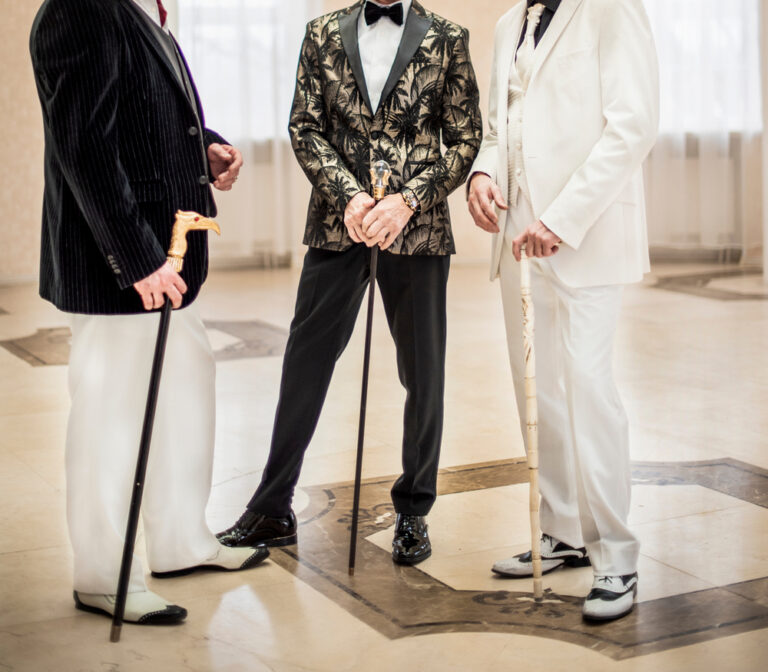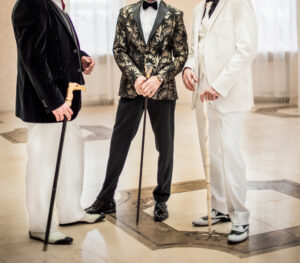 Food. Let there be exquisite dishes in expensive dishes on the table. It can be sturgeon, dishes with caviar, seafood, meat delicacies. During the holiday, rivers of champagne, cognac and whiskey flow. You can also make a mint julep, the famous cocktail of bourbon, mint and powdered sugar.
Music. Jazz and blues are hits of that time! Also, these genres can be diluted with modern dance music that you like.
Where to mark. Spacious and sophisticated, this loft is perfect for a 1920s American birthday party .
Two-level loft in the center of Moscow
You can invite up to 50 people to this loft. Dark brick walls, a bar counter, leather sofas – the hall has a stylish interior and plenty of space for dancing and competitions.
On the second floor there is a lounge area where guests can always relax and chat. The rental price includes sound equipment, mixing console, furniture and utensils at the bar. The manager will help with the organization of the holiday and answer any of your questions.
Country house with fishing
For a man to celebrate his 50th birthday , it will be great to rent a big house near the water and gather friends for a lot of fun.
You do not have to rack your brains over decorating your home and choosing a formal costume. Spend a day in nature with friends, compete in catching fish, and then move to the house, where a large table with fish dishes will be laid: fish soup, grilled fish, baked fish.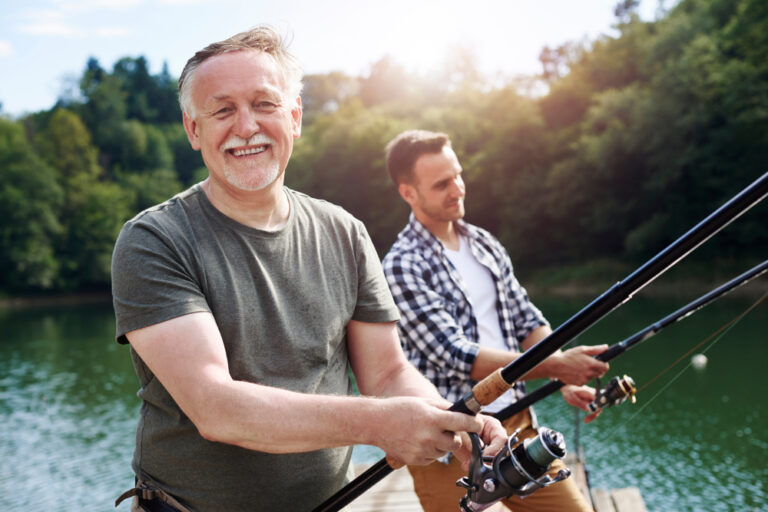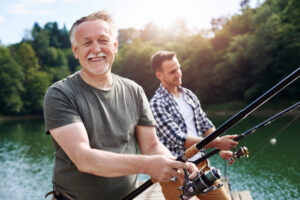 When booking a house, we advise you to clarify whether there is a music center in it, and if not, bring a powerful speaker with you – after the feast, guests will probably want to dance.
This eventful day can be ended with a pleasant friendly conversation around an open fire in the courtyard of the house. After such an anniversary, both you and your guests will have only the warmest memories.
Competitions for the anniversary of 50 years
Interesting story
A cool competition for the 50th anniversary will be a task for guests to remember the funniest story associated with the hero of the day. So you will all laugh heartily, and reveal the author of the most crazy story at the end by the applause of the audience and reward with a souvenir and friendly hugs!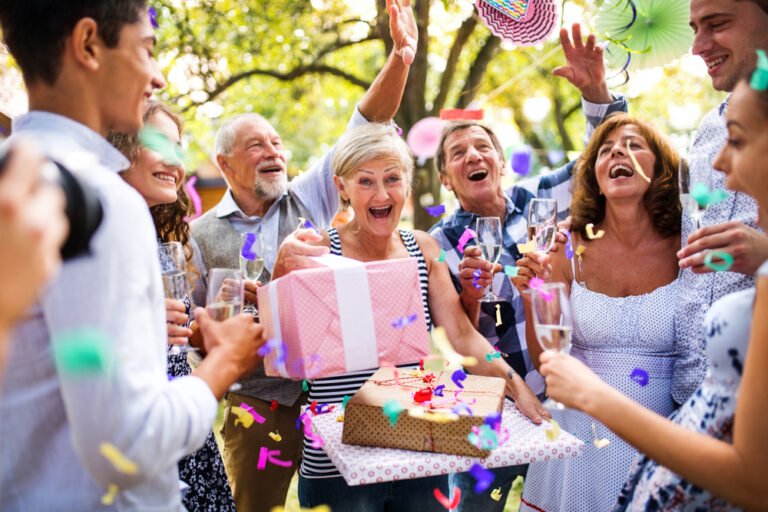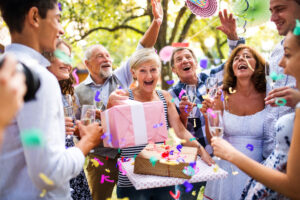 Song to the hero of the day
In this fun game, you can use all the guests almost at the same time. Their task is to sing pieces of songs that mention any characteristics of the birthday man: name, profession, hobbies, character, appearance. The winner is the guest who remembers the most songs.
50th Anniversary Gifts
Choosing a gift for such a responsible date is not an easy task! Here are some original gift ideas for men and women.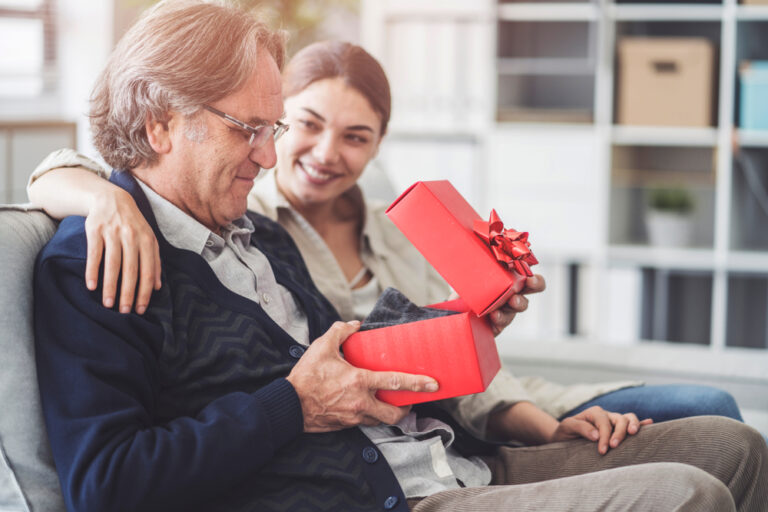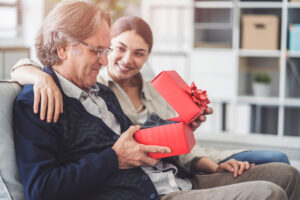 an unusual portrait (it can be made from a mosaic or drawn in a cartoon style)

household appliances (coffee machine, air humidifier, ice cream maker, multicooker, electric grill)

subscription to the match of your favorite team for a man

ticket to a play or musical for a woman

long-aged bottle of good alcohol

clutch/purse

voucher to a sanatorium / holiday home for a family with an open date

stylish accessories (cufflinks, watches, jewelry sets)
We wish you a great celebration of this solemn holiday!