40th Birthday Party Ideas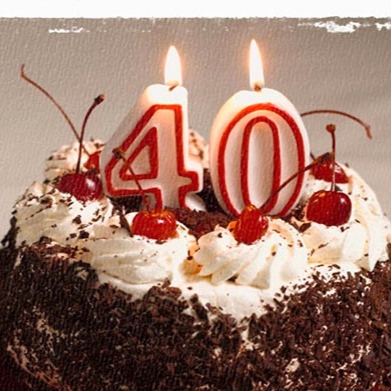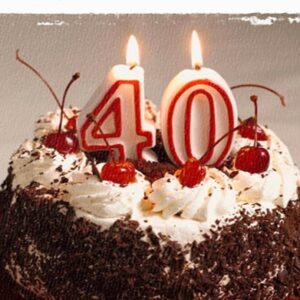 Birthday is always a special and exciting holiday. Everyone hopes to receive interesting gifts and pleasant surprises. But the older people get, the more often they prefer to celebrate their birthdays modestly, without too much solemnity and formality. Since an extra reminder of the approach of old age does not bring pleasure to anyone.
Many 40 years are associated with the end of youth and some kind of psychological crisis. There are those who treat the age of 40 with great caution, as a date associated with negative superstitions. And someone claims life at 40 is just beginning, and it's worth celebrating such an anniversary properly! Everyone chooses something that is closer to his heart and no one has canceled birthday gifts. Therefore, here are some ideas that will be appropriate for the celebration of the 40th birthday.
THEME PARTY
Theme parties are always fun and give you the opportunity to show your creativity in clothes, food to serve guests, decorations, etc. The theme for the party can be drawn from famous films and books, styles and eras. Take a look, you may find some of the topics listed interesting.
Party Theme Ideas:
• Fashion trends from the year you were born.
• Party in the style of music of the 80s or any other years.
• Fashion of the 19th century.
• Themes based on popular movies and books.
• Anything related to the number 40, such as inviting 40 people to a birthday party, asking guests to bring a $40 gift, or decorating the room with 40 balloons.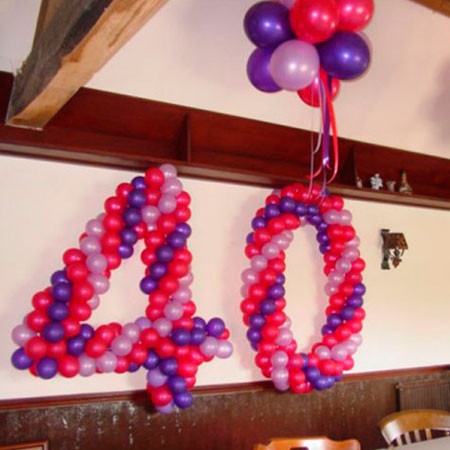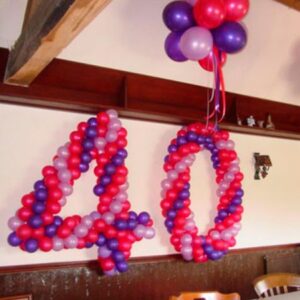 In general, balloons are the most relevant idea for the festive decoration of the hall. It can be colored garlands, fountains, bouquets, foil figured balloons.
BIRTHDAY CELEBRATION ON THE WATER
If you love water, then celebrating your 40th birthday on the water would be a great idea for you. Organize a magnificent event – book a boat trip for yourself and your guests. You can celebrate your birthday as a private party and invite only those closest to you.
BOOK A BAND FOR YOUR BIRTHDAY
If you love music, book a local band for your 40th birthday to play your favorite songs and tunes. You and your guests will be able to enjoy live sound, and during the celebration, join the musicians and sing a few songs with them. Fulfill your dream of becoming a rock star!
ESCAPE FROM THE HUSTLE AND BUSTLE OF THE CITY
Love peace and tranquility, spend your birthday away from the city in a relaxed atmosphere. Organize a field trip or take your family or friends on a hike. This 40th birthday idea will help you reconnect with nature and relax your soul. Moreover, the hike will be a great rejuvenating event for you.
40 IS A TIME WHEN IT'S NOT TOO LATE TO TRY EXTREME SPORTS
If you love adventure, it's time to get into extreme sports, such an idea for the 40th anniversary is just right! Extreme sports are not only breathtaking, but also create a great mood. Birthday with family and friends you will spend fun and unforgettable. But since it's your 40th birthday, make sure you're physically fit to do it. Here are some recreational ideas:
• Hang gliding
• Rock climbing
• Skydiving
• Scuba diving
• Parasailing (parasailing attached to a boat)
• Rafting (boating or rafting on mountain rivers)
REFLECT ON YOUR OWN LIFE
Always on your 40th birthday, you can take the day off and spend time alone. Do something you love that will help you relax. On this day, you can read, indulge in your favorite foods, daydream and make plans for the future. Distract from all unpleasant thoughts, spend time thinking about your own life.
ARRANGE A HOLIDAY FOR THOSE WHO CANNOT DO IT FOR THEMSELVES
When we think about a birthday, we always think about how we can celebrate it with family or friends. But in our society there are people who cannot organize a holiday party for themselves. But you can always do it for them. Go to an orphanage or nursing home and brighten up this day for the people living there. Organize a festive table or tea party, invite a clown or a magician to fill this day with laughter for those who need it most. Organize fun games and have fun with them.
Any idea proposed by me, you can transform, taking into account your desires and your budget. 40 years is a really important date for a person. By the age of 40, people have seen and experienced a lot, so everyone should certainly celebrate this day. And how you do it is up to you.